50 years of coasters – 2008
2008 is most notable to me for being the first year in which I actively started riding the actual big, high thrill, loopy coasters I was so fascinated by, though I remained entirely limited (by adolescence) to the lineup of Thorpe Park. Elsewhere, many exciting developments were taking place including a couple of real legends, none of which I would have heard of back then. It's a scary thought.
---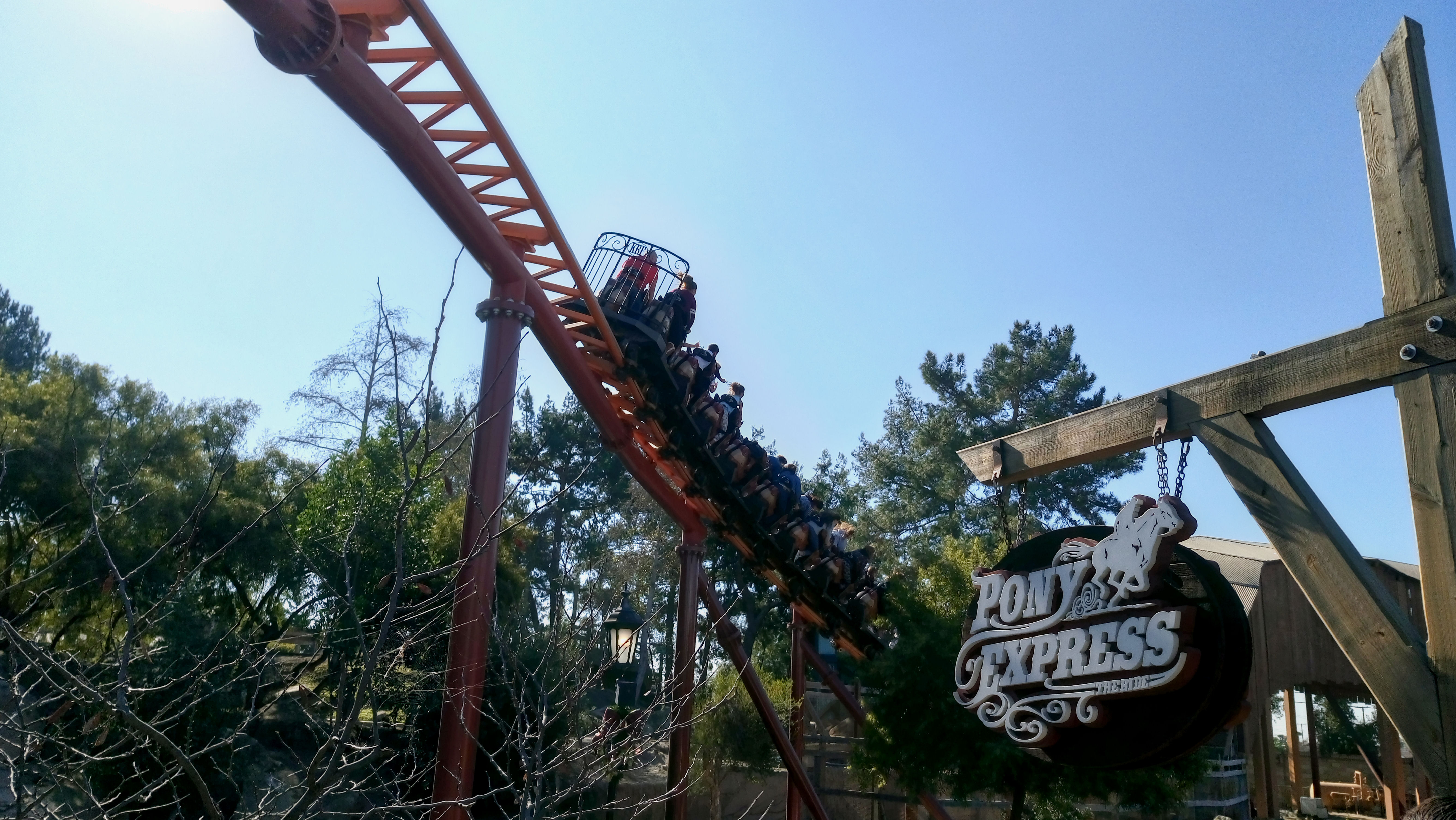 This leisurely horseback trundle around a figure of 8 layout was one of two Zamperla Motocoasters to open this year, as a new model for the company, characterised by the unusual seating position. Bonus points for the little moment of interaction with the rapids ride and for having entertaining staff.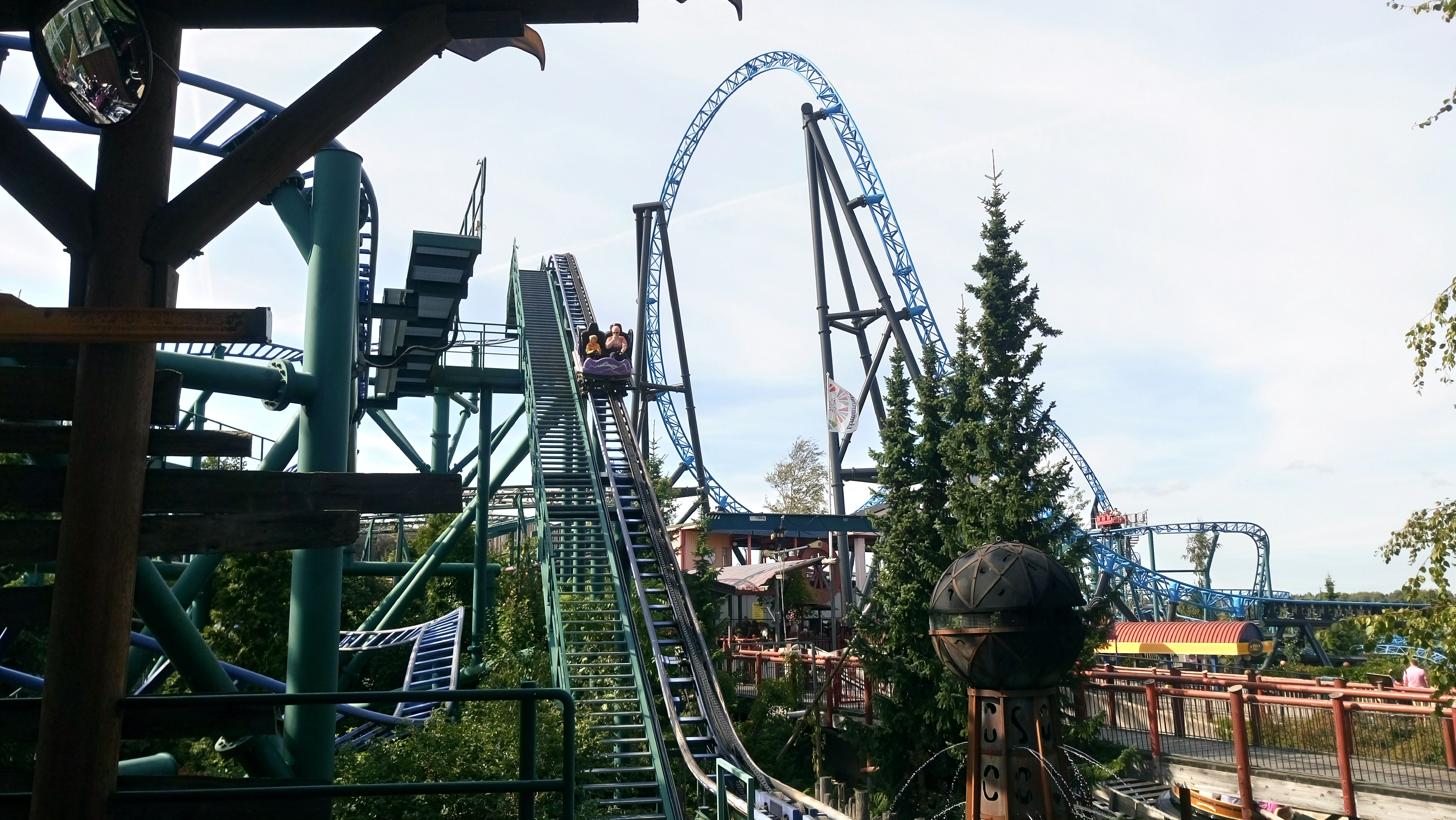 Suddenly everything is interacting with a neighbouring rapids ride. In this particular instance this Maurer spinner sits mostly above the water attraction and gets to share in a few of the special effects along the way, including a bit of fire, as well as being a decent coaster in it's own right.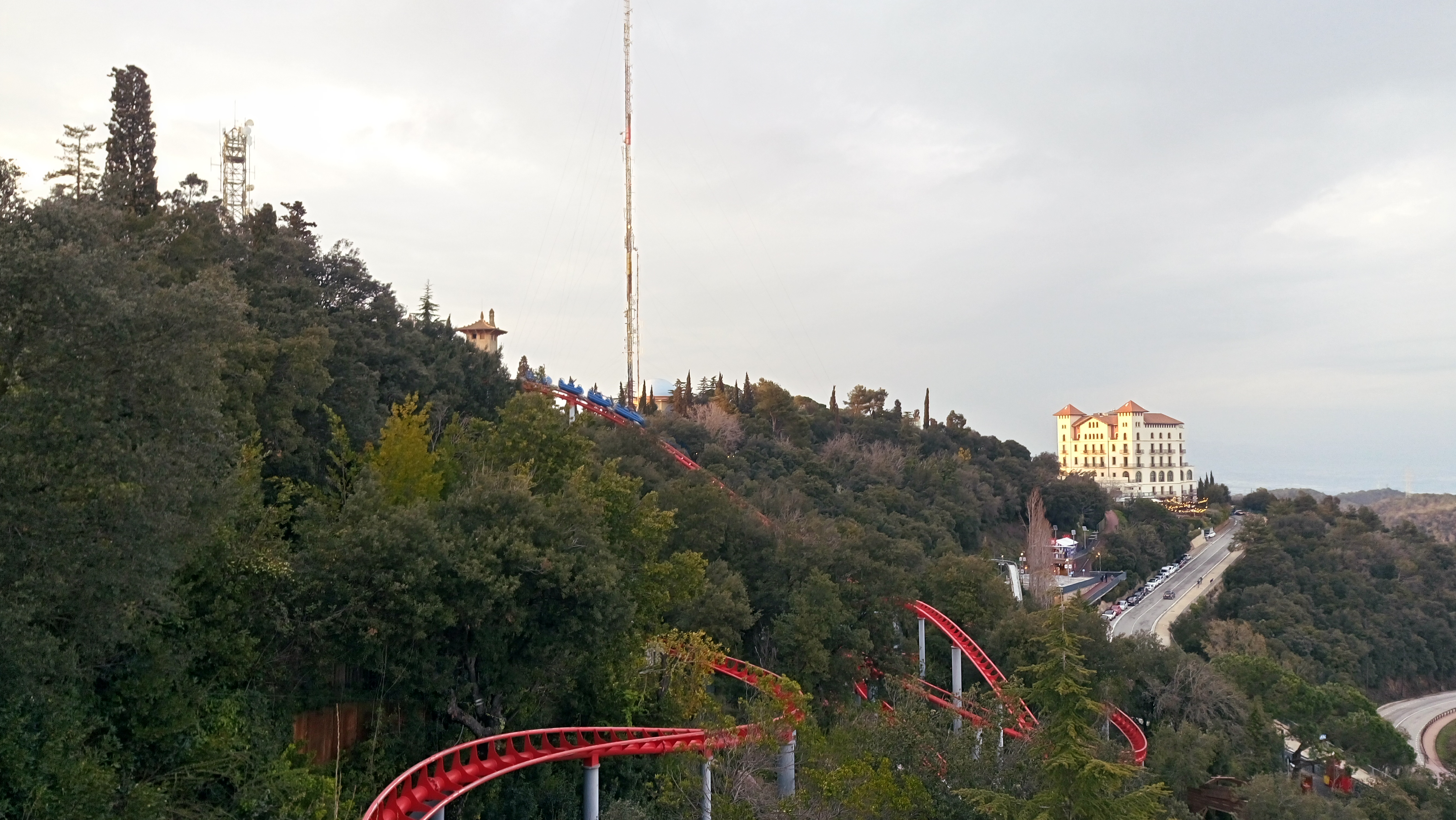 Sometimes visuals are everything and a park like Tibidabo has the fortune of offering some spectacular views over Barcelona from its mountain-top location. Chuck in a terrain hugging Vekoma family coaster with a great first drop and some forceful turns and you can't really go wrong.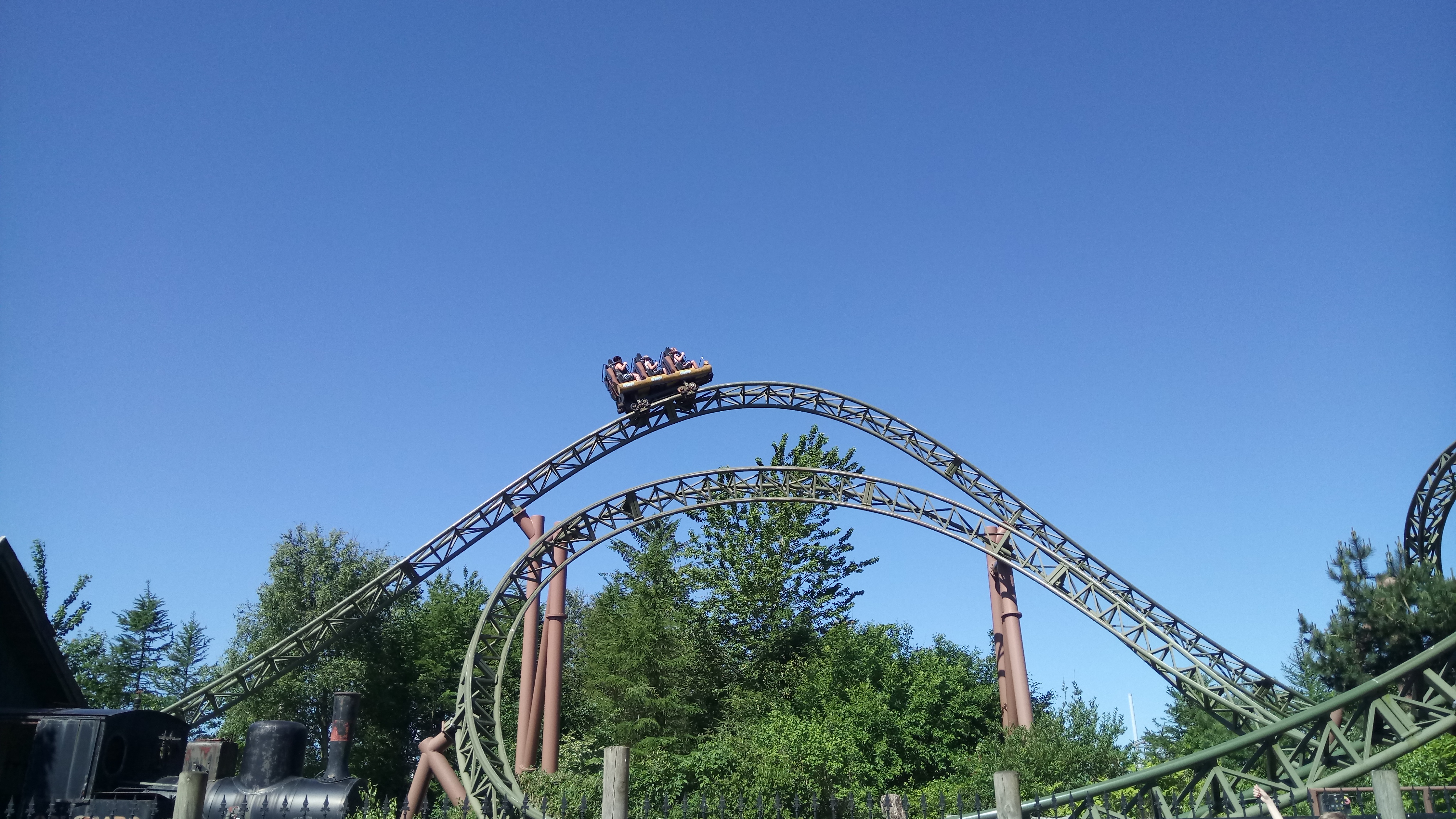 Gerstlauer continued to experiment this year and unleashed their first launch coaster in the form of Lynet. It featured a new style of 6 seater cars with slightly tiered seating which you have to assume are more aerodynamic than the usual rolling stock found on their high thrill coasters up until this point. While these alone gave no real improvement on the comfort department, the tracking of this ride was unexpectedly excellent when I happened across it, something they'd been struggling with in the years leading up to this point.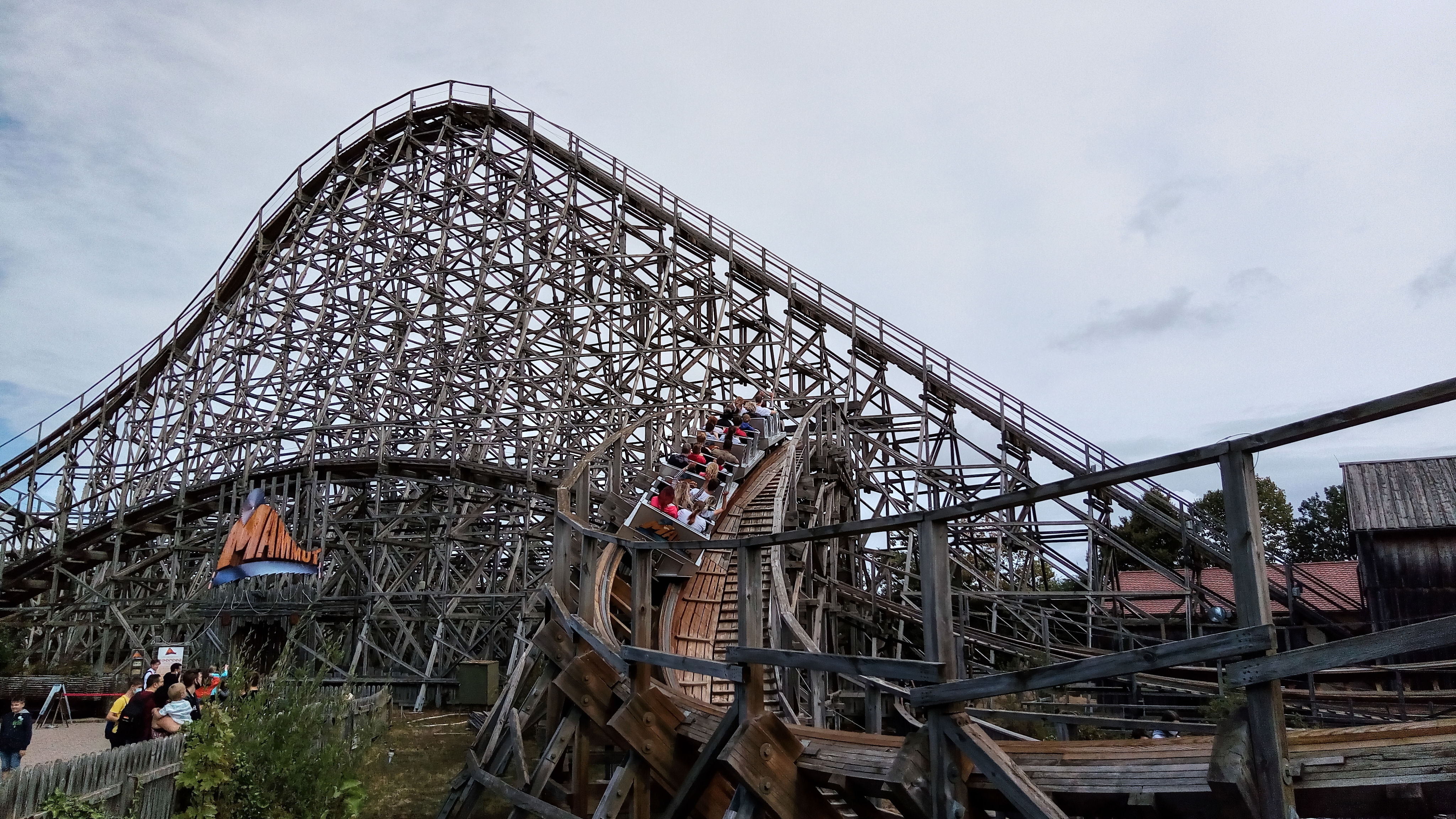 Gerstlauer played a part in this one too, providing the rolling stock for a special team up with fellow German company Cordes Holzbau, the timber experts who were involved with the construction of all but the most recent (incoming) Intamin pre-fab woodies. Sadly Mammut doesn't come anywhere close to the experience of those, though it's a solid and rerideable coaster with it's own particular charms.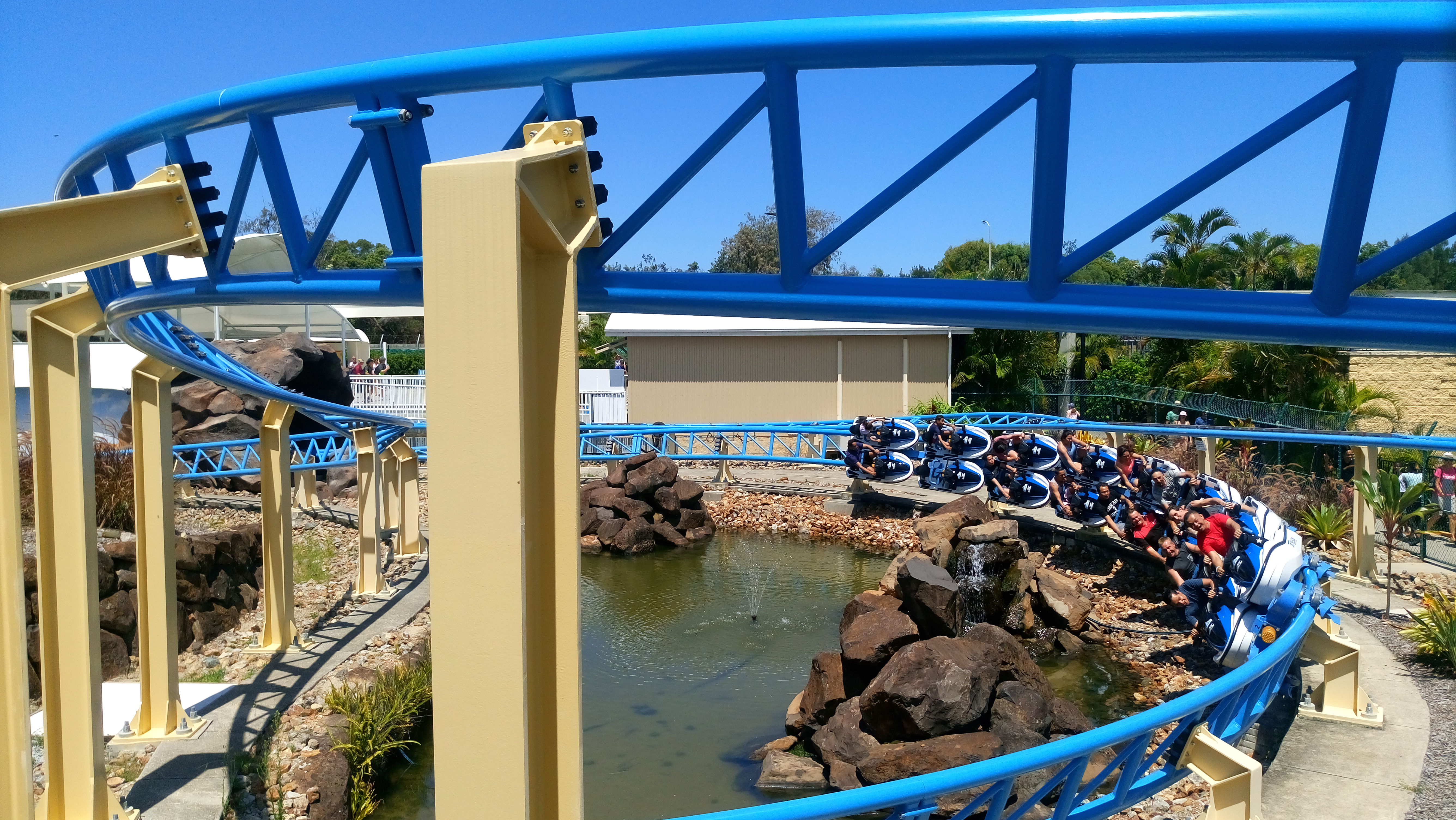 Watch out, Intamin are back. Improving on their vastly inferior debut model of the family launch coaster just up the road from Sea World, Jet Rescue continued to demonstrate that the company can put out a top quality product in basically any corner of the market. High speed twists and turns, an almost non-existent height differential and comfy seating make this a winner.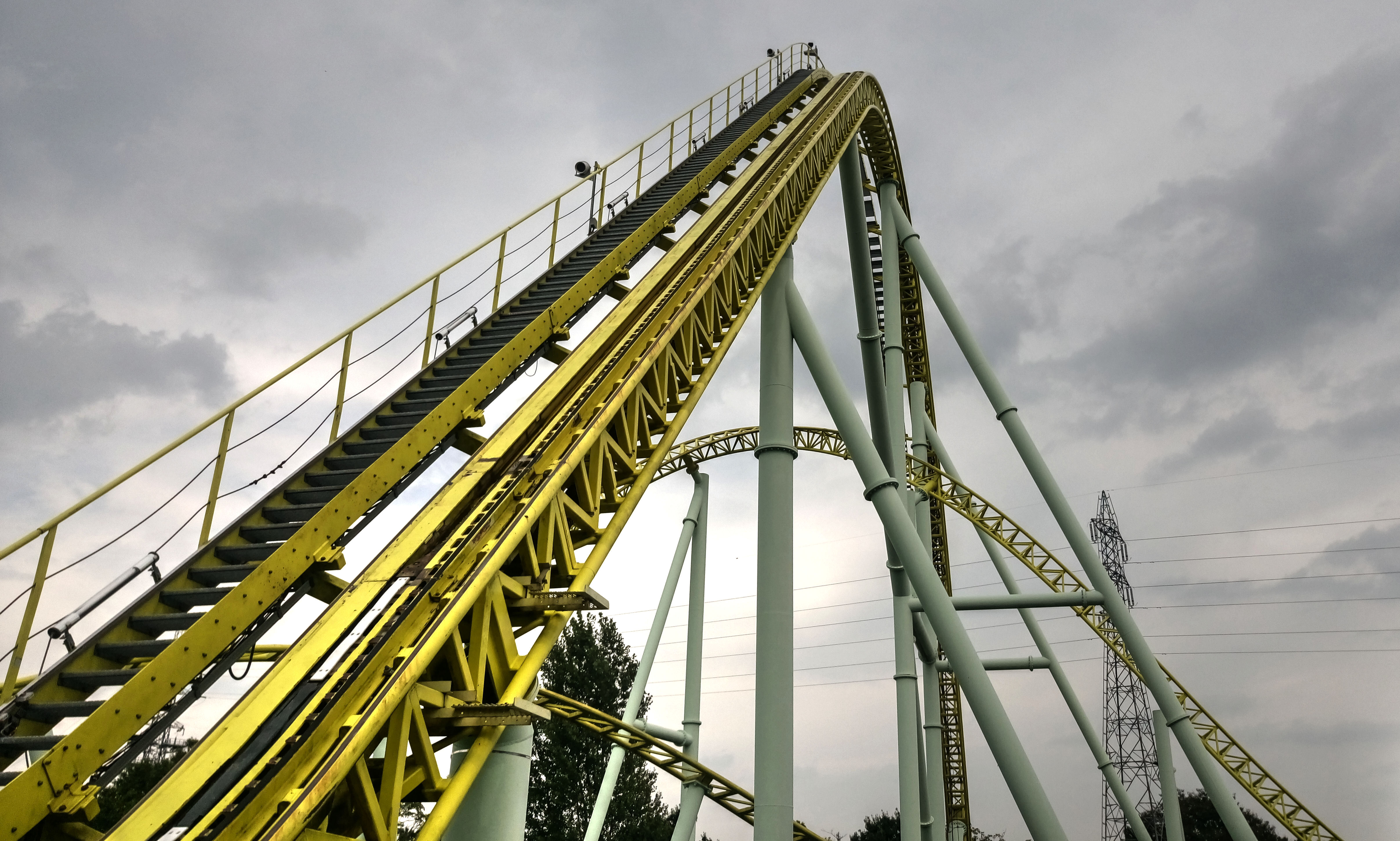 They're not stopping yet. The first of two Mega-Lites to be built this year showed off their as yet unmatched knack for delivering clinical, unstoppable airtime in the most compact package yet. The design was an instant hit, though I found this particular version of it to ride a little sluggish and unloved.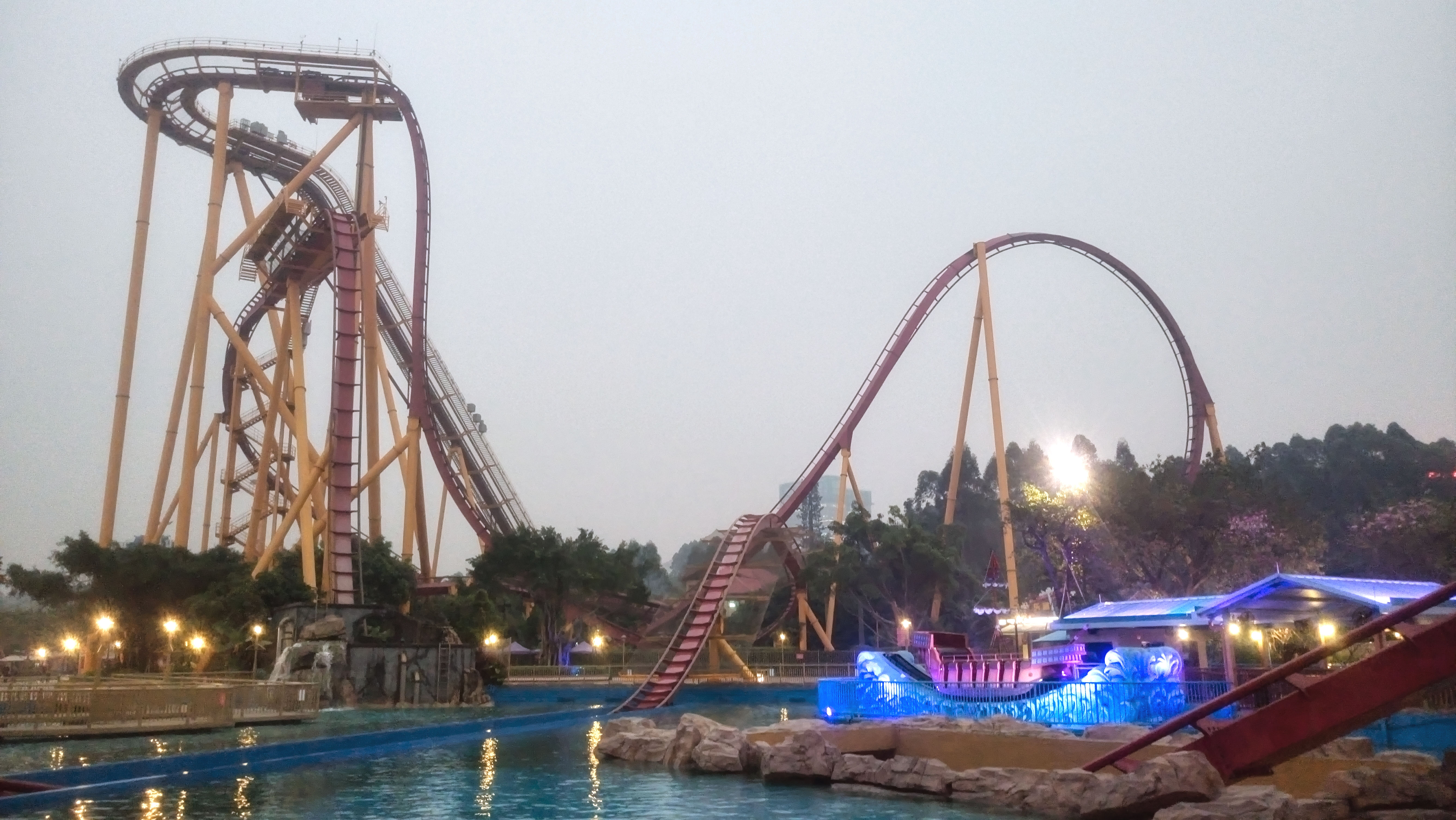 B&M's token entry into the top three this time is a slightly altered version of US giant Griffon, a ride I somehow forgot to include in last year's lineup – obviously showing how forgettable some of these dive coasters end up being! Against an overly hazy Guangzhou sky, visuals aren't the strongest point for this imaginatively named version. Instead the way in which it was being operated proved to be a standout for me, with almost no braking force applied on the midcourse it was flying into that second near-vertical drop with incredible vigour.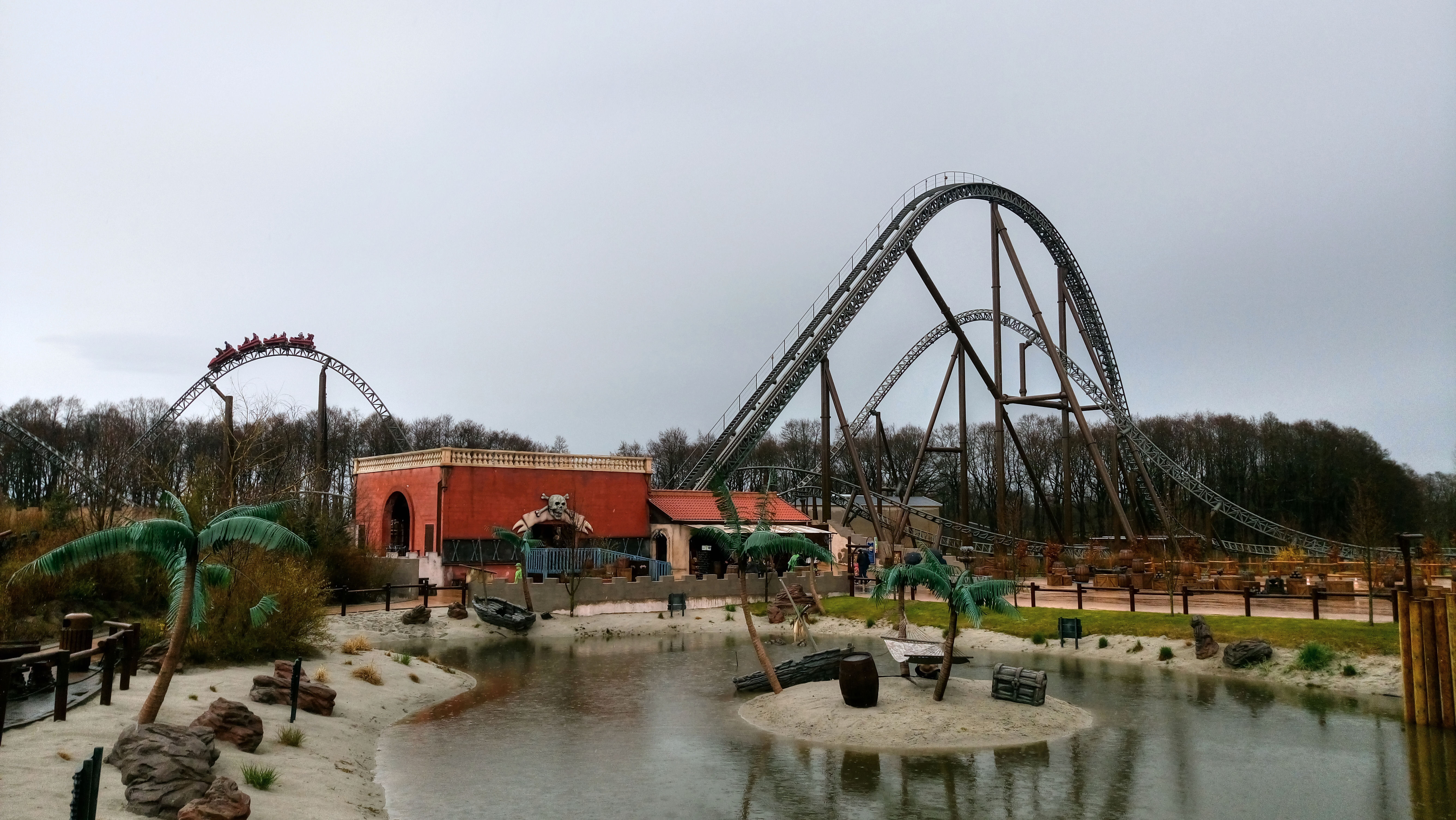 The other Mega-Lite for the year became Europe's one and only. It's identical in all but colour to the earlier entry on the list, as far as anyone can tell, but there's something about Piraten that just pops when compared to counterparts. It runs well, too well, ensuring that not one inch of track is wasted in delivering a world class coaster experience.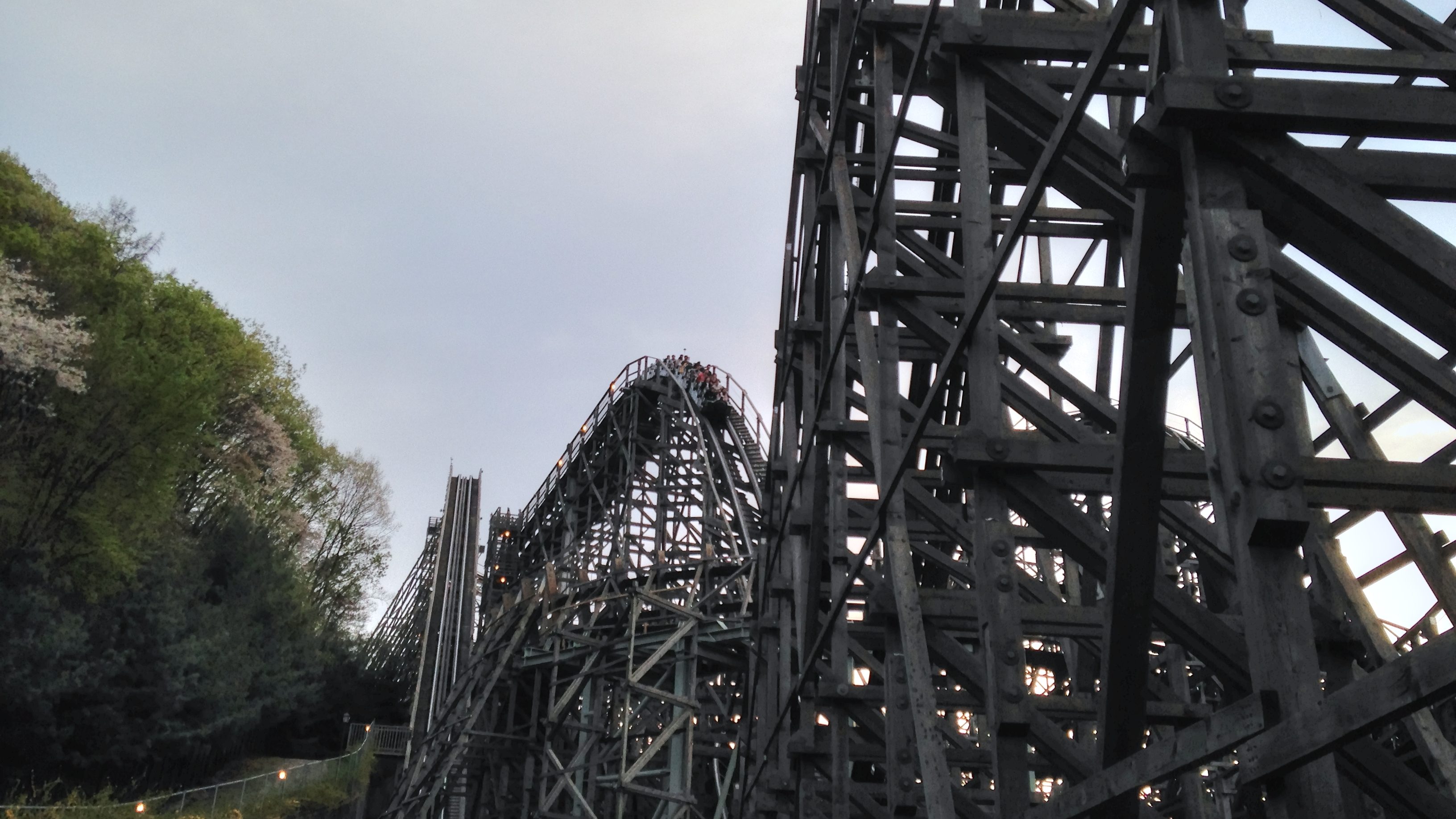 They've swept the field for '08 now. The last of the Intamin pre-fab woodies to be built so far is another insane display of why their design was a cut above the rest when it came to ridiculously steep drops and mind-blowing out of your seat moments. Everland haven't built another rollercoaster since T-Express, it's like they don't even know how to top it. Does anyone?
---
To be fair to B&M, I'm missing a chunk of their '08 roster. Behemoth was the next in the long line of hyper coasters and provided Canada's Wonderland with a massive headlining crowd pleaser.
While also bruising countless thighs, Intamin were knocking out a multi looper with a vertical lift by the name of Fahrenheit. I've stood at the foot of this thing, only to be told it was too cold to run it, while simultaneously being sunburnt. I'll be back.
All these Gravity Group rides I'm missing out on make me sad. Ravine Flyer II is no exception. If anyone knows how to top Everland, this lot do.
The catchily named SpongeBob SquarePants Rock Bottom Plunge is the only catchily named Eurofighter 410 in existence, and that's reason enough for inclusion.
The notoriously short lived Hard Rock/Freestyle Music Park opened in this year, with the star coaster being Time Machine. Luckily the hardware was saved and shipped across the world and it currently operates in Vietnam.
I thought I knew all the Tornados, but apparently not. I don't understand it and probably never will.
Click here to continue the timeline.