Croc Hunting 05/21 – Chessington World of Adventures
In a bit of a break from tradition there's no new creds to be seen here today. Though it's just about my most local major theme park it feels like forever since I've actually visited Chessington properly. There have been a couple of zoo days or winter events here and there that I've checked out with very limited ride availability, but free reign of the whole place? Has to be pushing a decade.
Their investment cycle during that period has seemed… sporadic at best. Aside from Zufari in 2013, which may well have been the last reason I came here, the focus on attractions has remained almost entirely on rebranding and repurposing each and everything they already have, sometimes more than once. With nothing truly new and exciting coming through, the prices and queue times steadily rising and seeing all the rides I'd grown up with/on receiving facelifts it was inevitable that my attention would fade and drift elsewhere over the years, as it has with a number of UK parks. We do tend to neglect that which is in right front of us at times.
---
But here we are, 2021, with local restrictions beginning to ease again and nothing else to do for a minute, may as well do something, right? Oh, and they have actually built something new too. Visiting on a the weekend of a public holiday probably wasn't the smartest of ideas and this was soon made clear upon our arrival, with a half hour queue to get into the car park and a further wait of almost an hour on foot to get into the south entrance of the park. I'd usually opt for the 'premium' car park here as it doesn't involve fields and gets you in via the 'proper' entrance that was actually designed to start your day, but that's not an option right now.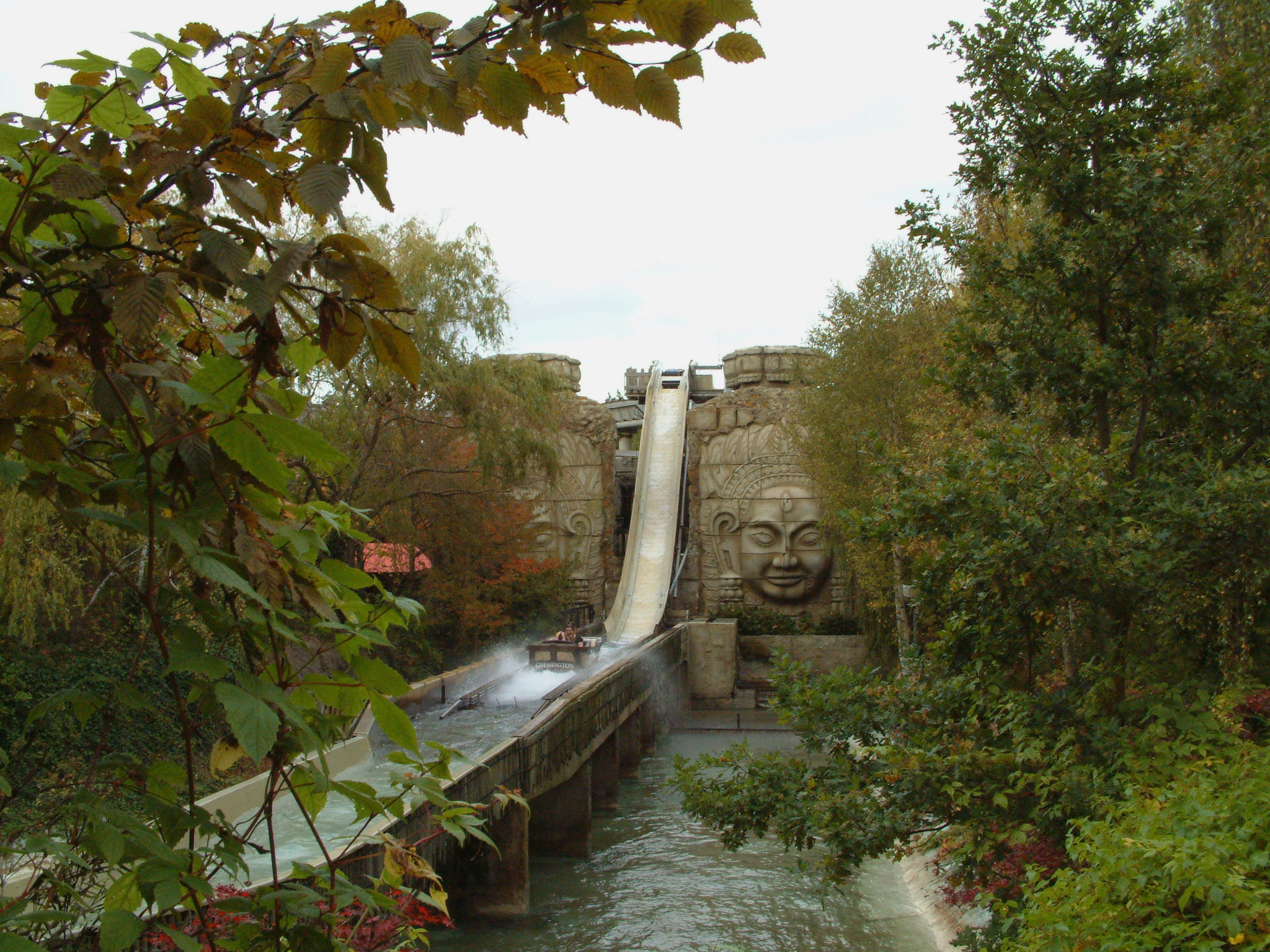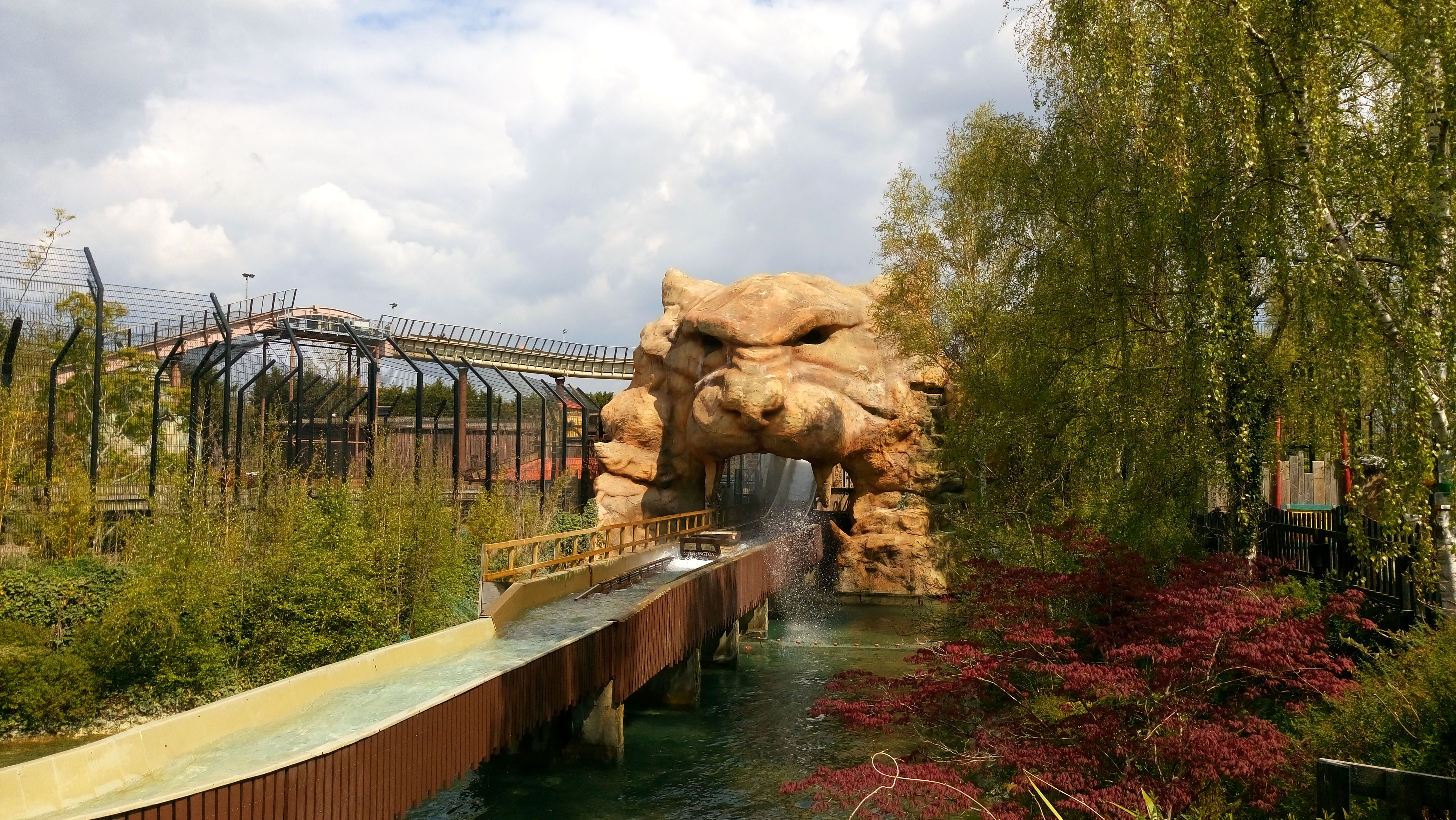 First order of the day ended up being one of the more recent attraction facelifts I hadn't yet encountered. I'm not convinced that there's been a visual improvement here from Dragon Falls to Tiger Rock, though I do appreciate the sentiment of trying to spread the zoo aspect of the park further around and integrating it into more of the ride areas.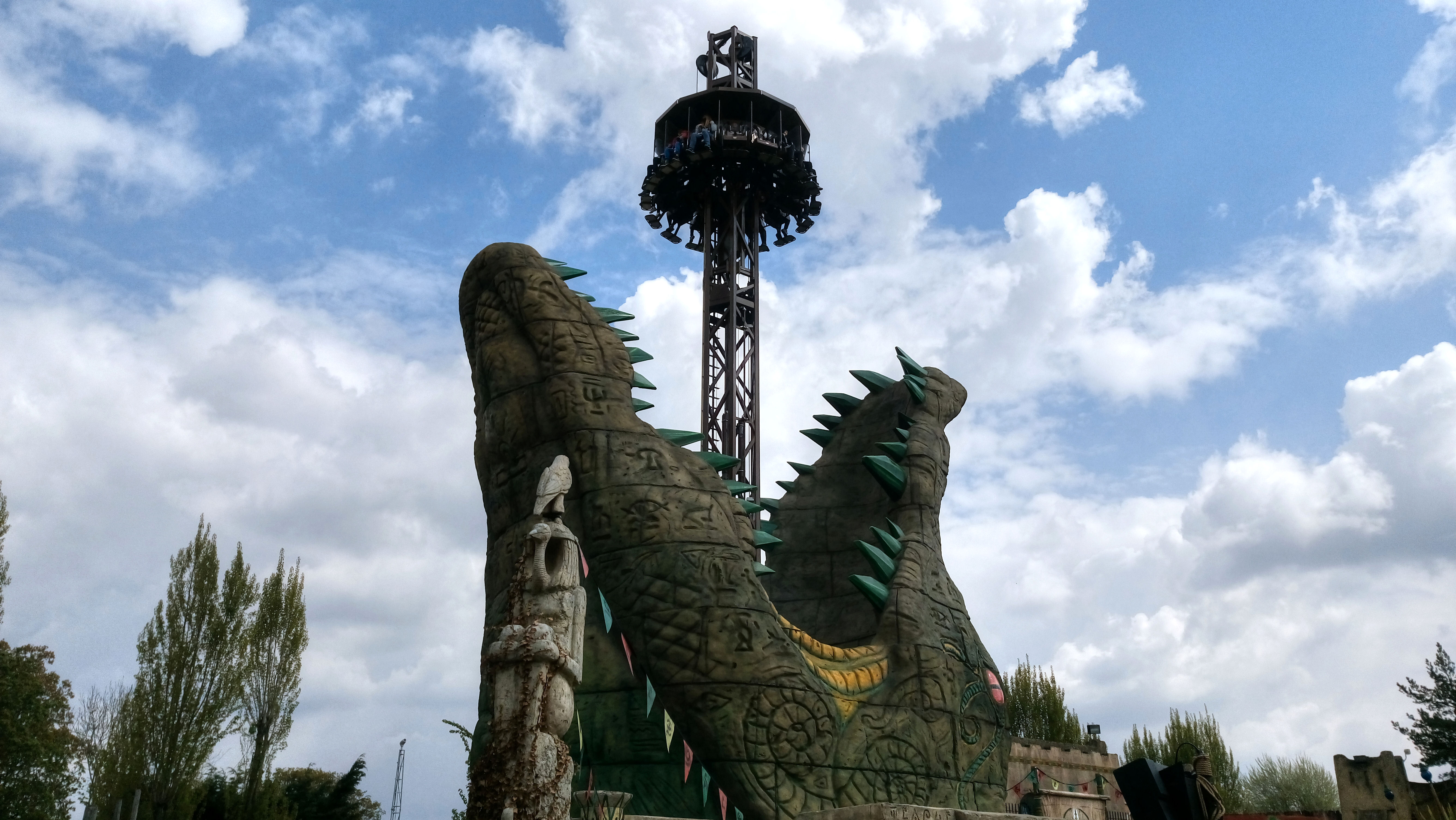 What's that looming on the horizon? A huge crocodile engulfing a drop tower. I have to admit I paid little to no attention to the construction and development of this new for 2021 attraction. I knew it by name alone, I didn't realise the classic flat ride Rameses' Revenge was dead, nor that this was going in it's place and that it would be an attempt to revitalise the old 'Forbidden Kingdom' area (as I know it from ~2000) with the accompanying Egyptian theming.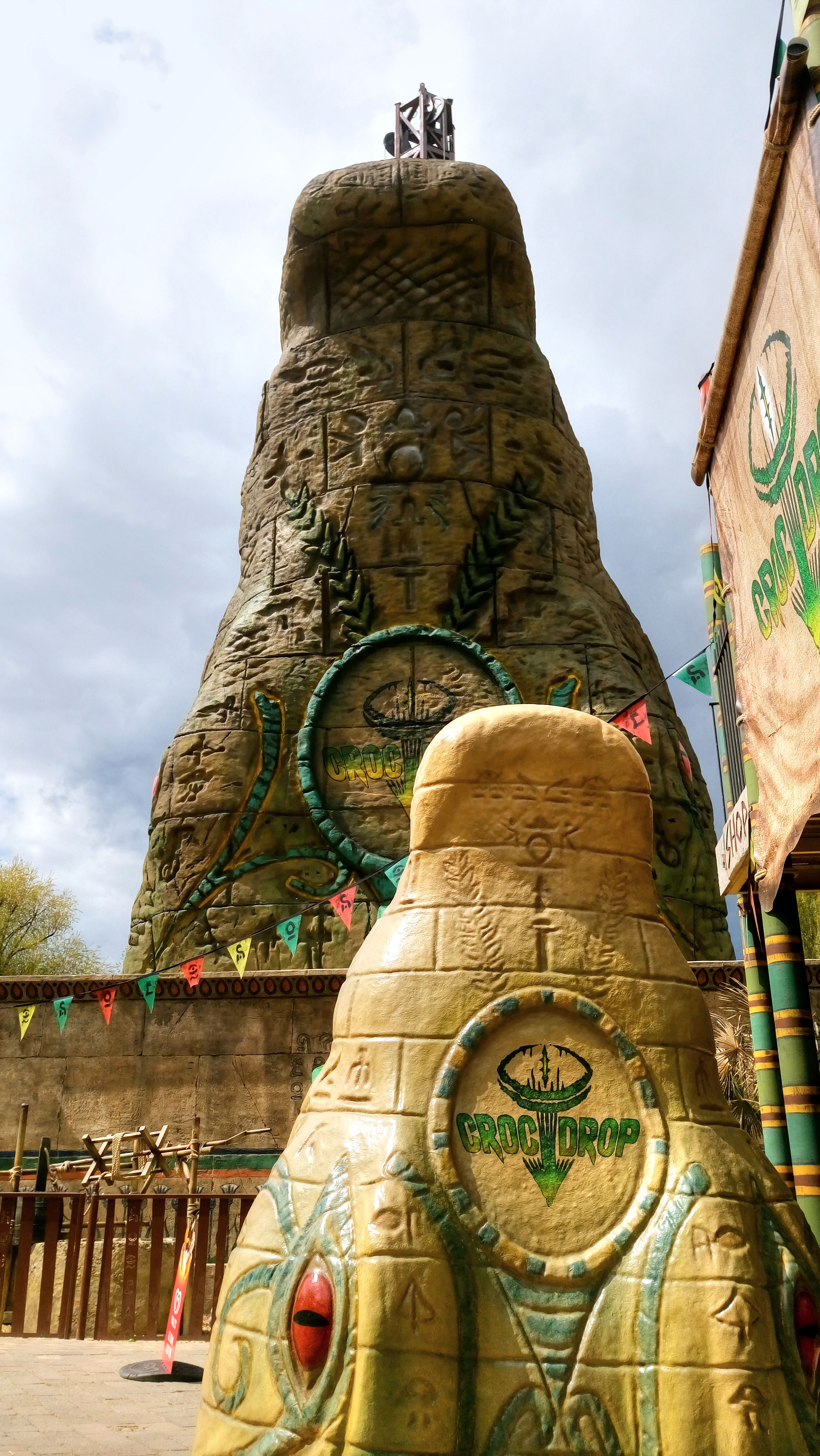 Some images of the final product caught my eye however and I was rather impressed with what I saw. I do like a visually striking attraction and it certainly is one of those. The queues around the park were just about hitting 'capacity' at this point, with staff attempting to clear the masses spilling out into pathways outside the entrance and we just about managed to slip into the back of the Croc Drop line for an advertised wait of 50 minutes.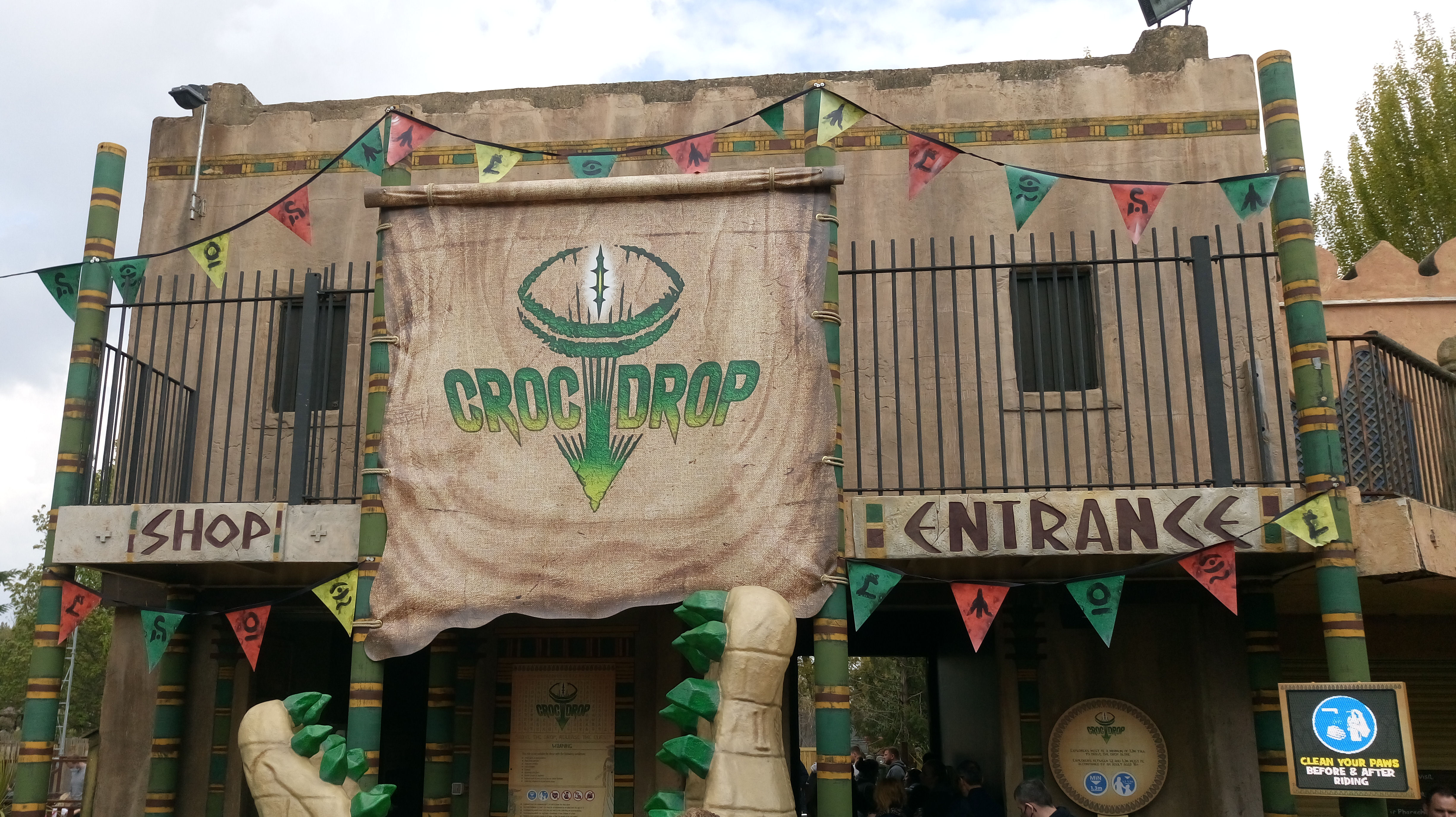 These queue times throughout the day were pretty accurate on the whole and eventually riders are batched into a waiting area before the doors to the Temple of Sobek open. The overarching narrative is a little lost in proceedings, though I like that they at least attempted to provide one for the attraction. A rousing chant of "brave the drop, release the curse" fills the station before the ride cycle begins. Upon return to the ground you've "broken the curse, saved the Nile and sorted out Sobek" (paraphrasing), just not sure where those last two came from.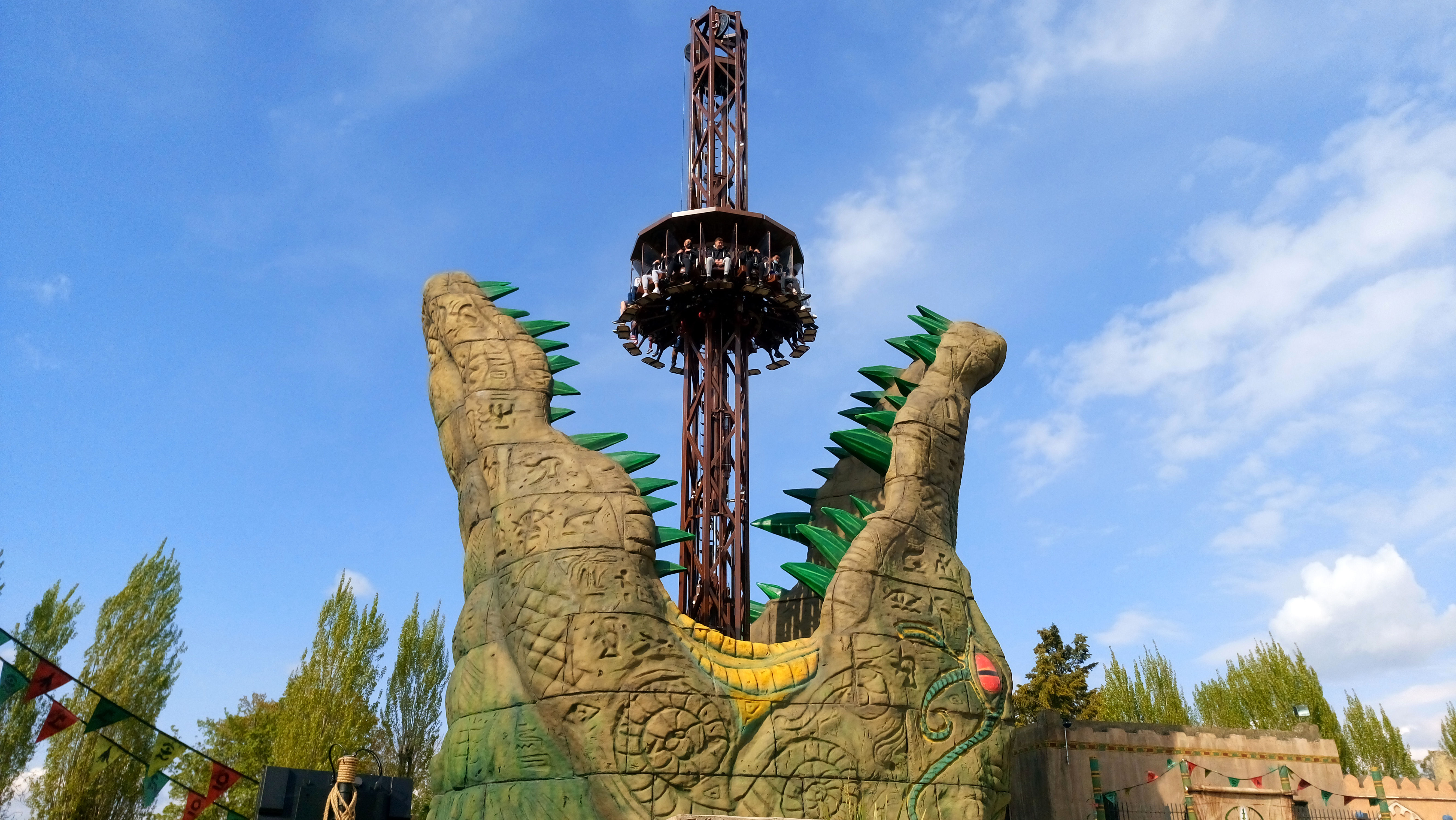 This isn't the first time the UK has seen one of these SBF Visa models, with local rival Paultons Park having owned one for a number of years beforehand. The up and downy bouncy cycle errs on the family friendly side of thrilling of course, though there should be enough of a tingly sensation in there for almost anyone to enjoy and naturally there's some good views out over the rest of the park.
It's nice, fine, good to see them do something new here. It's not a patch on the recent investments on that same local rival and I would never normally go out of my way for this level of attraction, but these are strange times.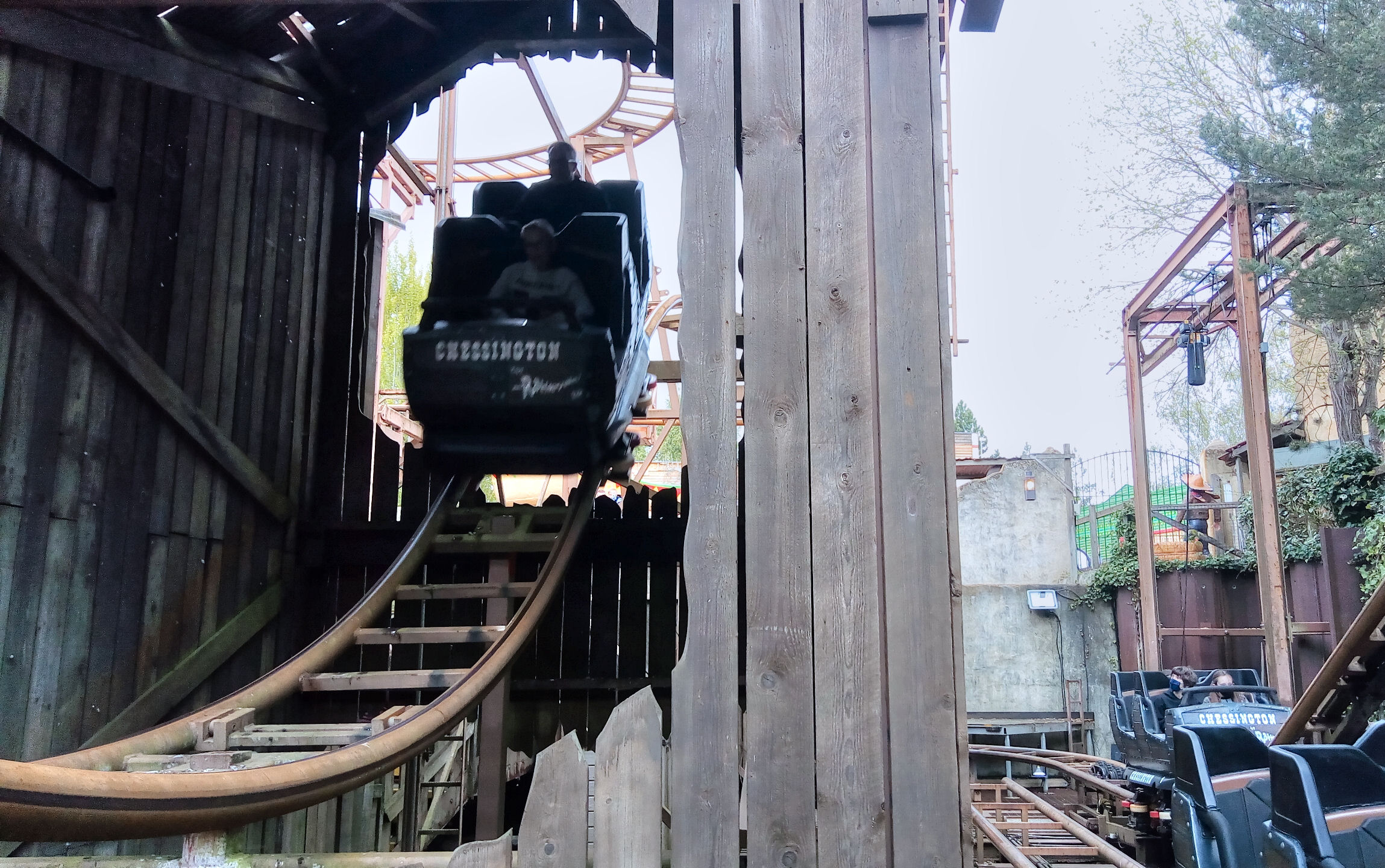 Speaking of things I wouldn't usually go out of my way for, a reride on a wild mouse with a full queue? To be fair we've had some great times on Rattlesnake over the years and it's a pretty punchy version of the hardware more often than not, with this occasion being no exception. There was a bit of a concerning crunch in the bottom of the last drop that reminded me of El Toro's 'Rolling Thunder hill'. Ah, memories.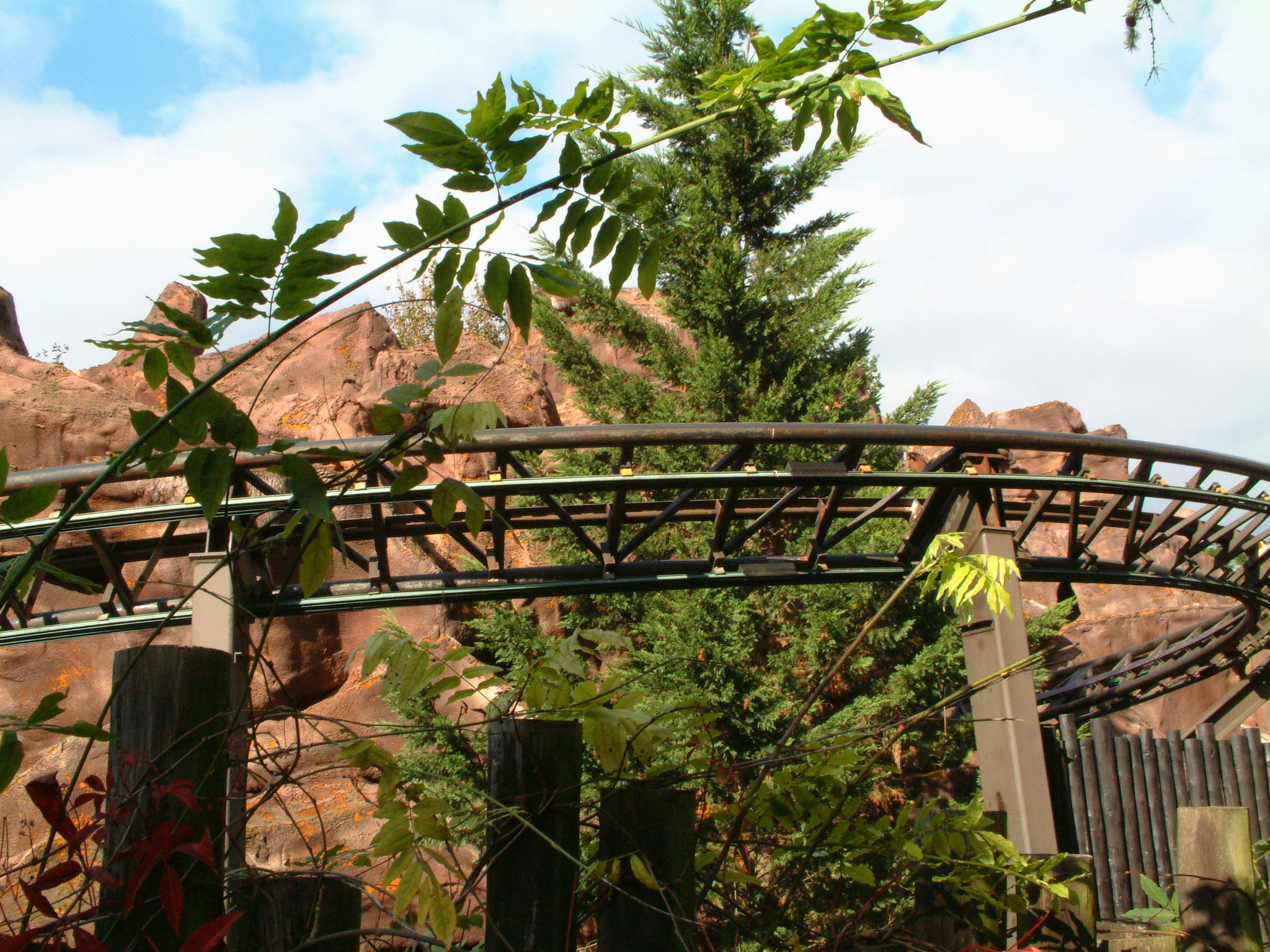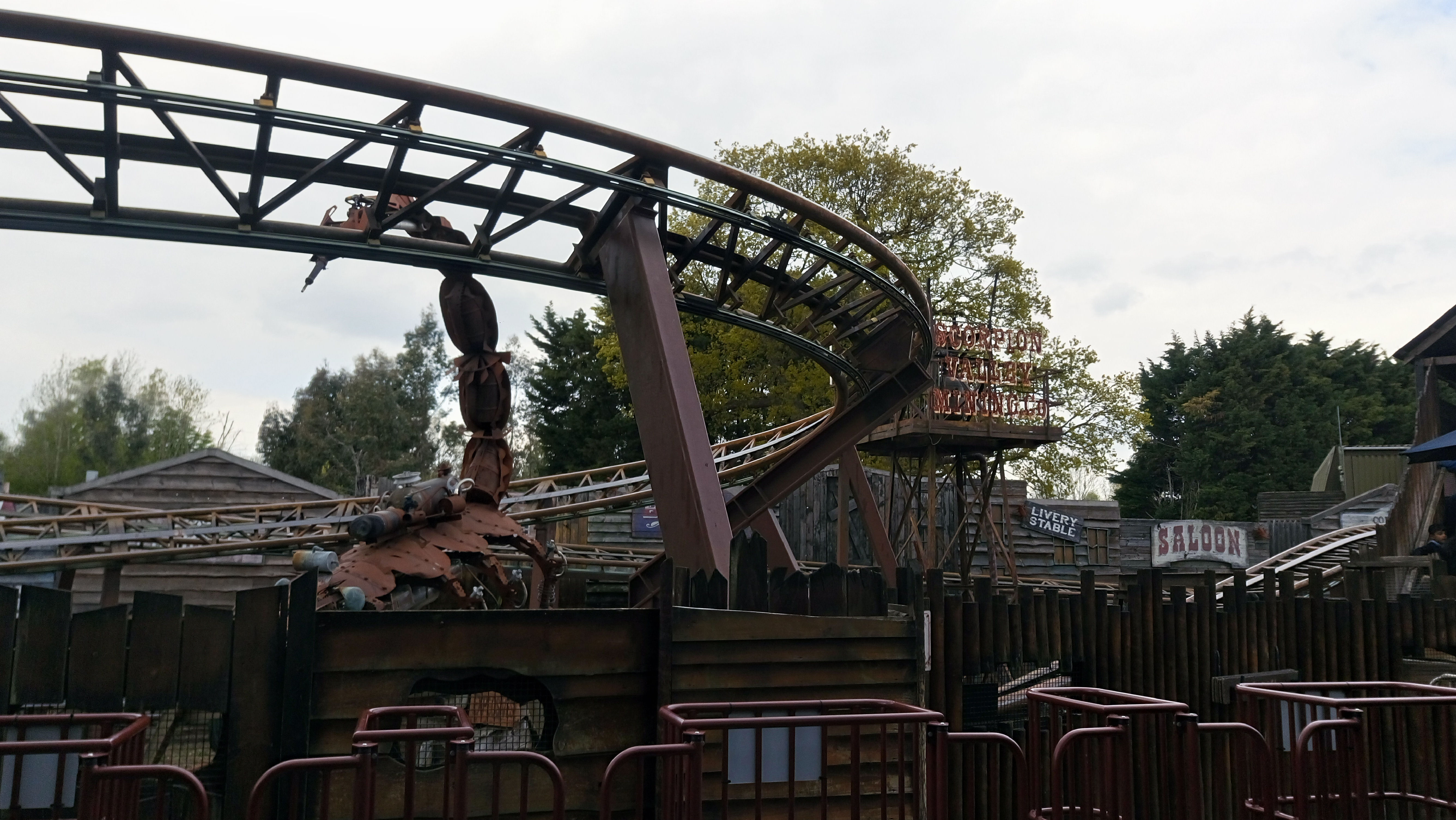 Might as well reride them all then. I'm not convinced there's been a visual improvement here from Runaway Train to Scorpion Express, though I do appreciate the sentiment of adding a fire effect. The ride was only completing two laps as opposed to the usual three and that was no doubt helping the queue move along much more nicely.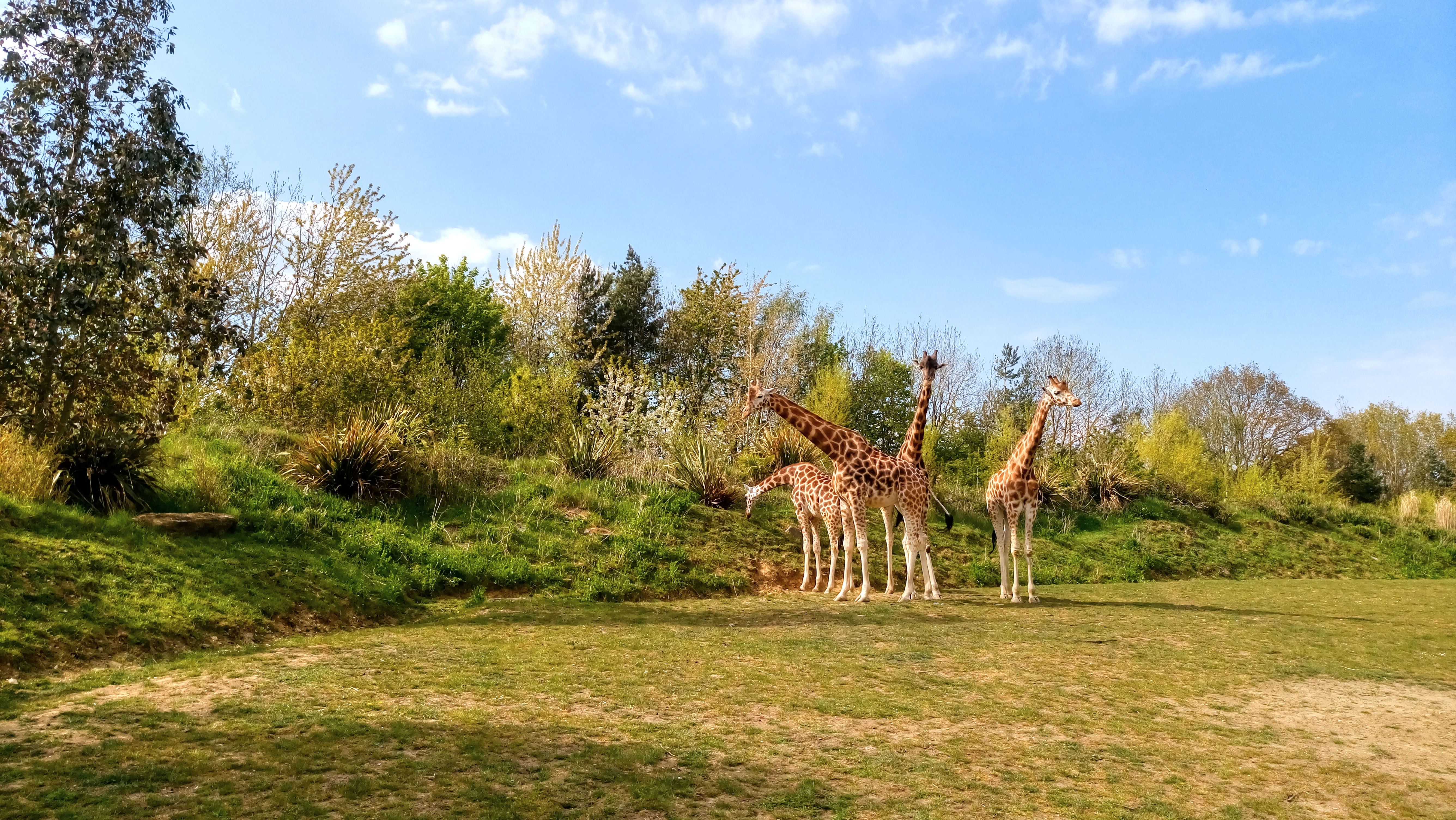 Zufari, the jeep based safari attraction has seen a few modifications over the years, most notably for me it now lacks an interactive pre-show (perhaps for the better), the on-board commentary has changed (perhaps not for the better) and the mystery ending in the cave is slightly different (as much of a missed opportunity as it always was). All in all it's a solid way to see some animals up a little closer, though if that's your thing it's worth weighing up the wait times against time spent in the actual zoo.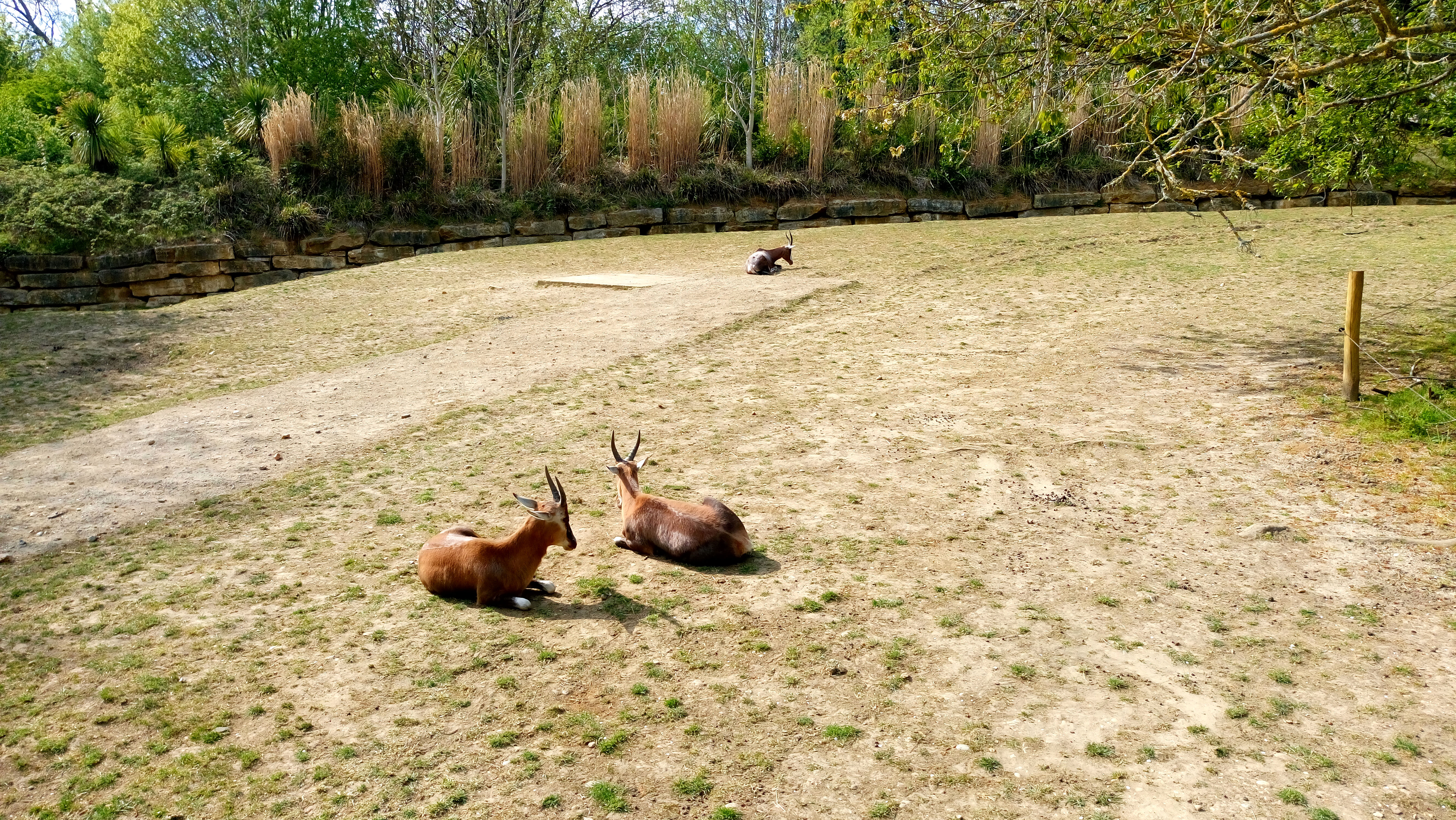 And time was indeed running away from us. Looking back it's a depressing number of attractions that we actually achieved in a full day on park, but at least we saved the best for last.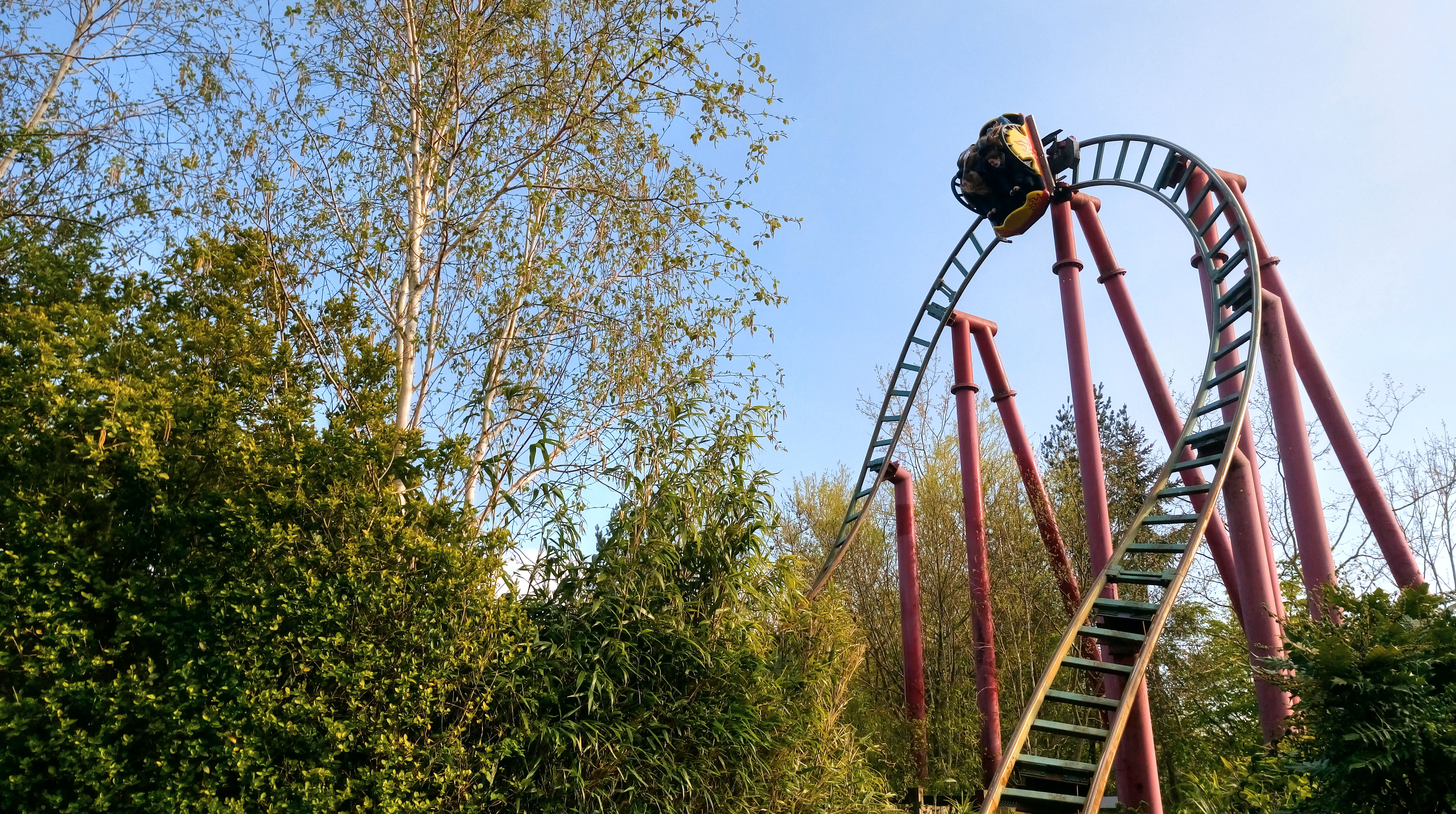 Dragon's Fury is the one thing I've truly missed from not visiting this place. It's one of my favourite coasters in the UK, one of the true standouts of its ride type and a total gem in the Chessington lineup. This is all speaking from experiences up to half a lifetime ago though and it's ridiculous to think how much I've done since then. Had it faded by comparison?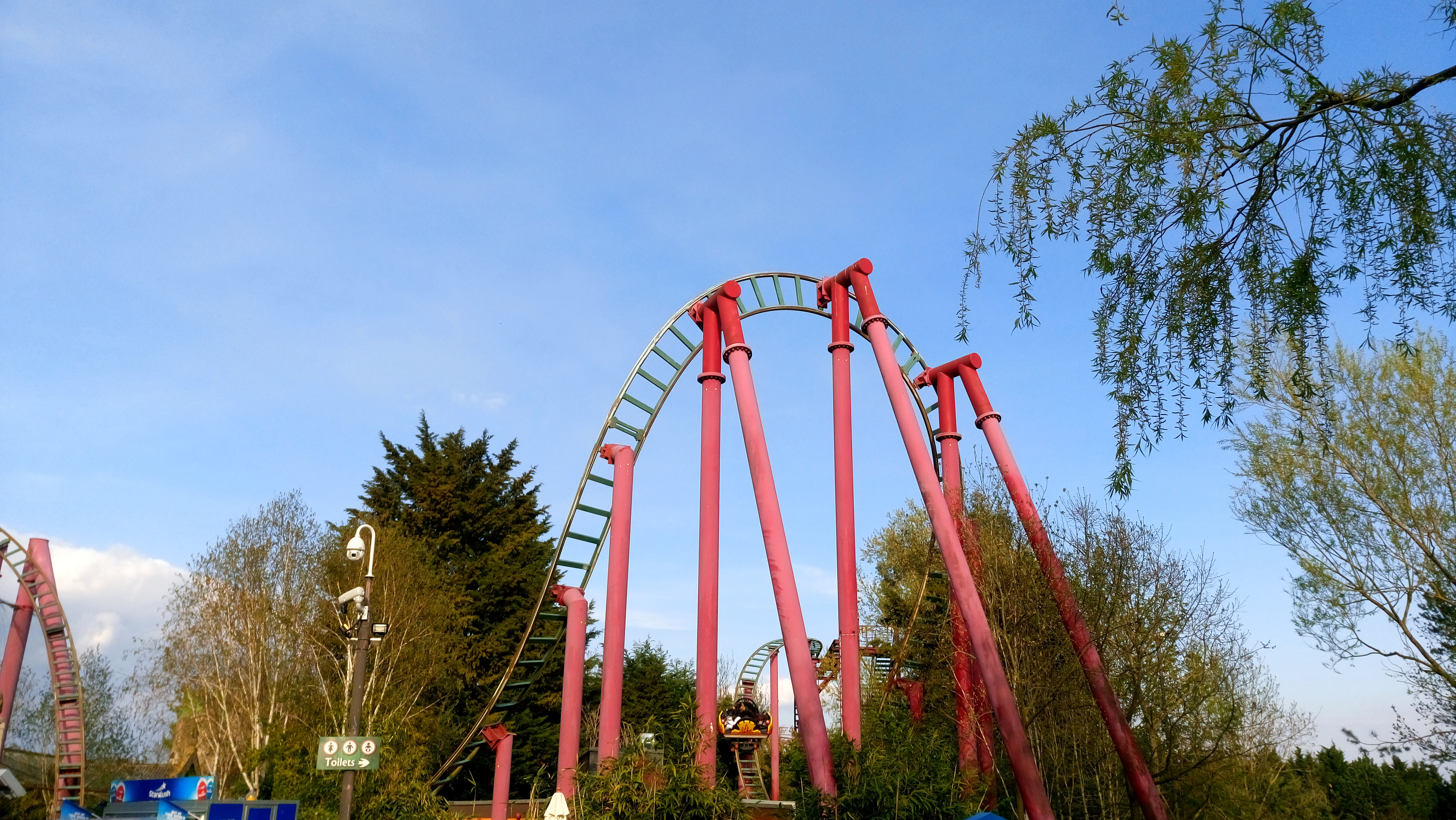 Not in the slightest. This thing was on fire. Bombing down the first drop, hauling through that immelman and never failing to surprise with (ashamedly) a couple of the UK's best airtime moments.
It's when we hit the questionable second lift hill that things really got serious though. The snakey series of turns out of here kicked up a spin like I've never ever seen on a Maurer before, it was pushing fairground Reverchon levels of blurred vision and hilarity which managed to stay with us right until the final brakes.

There's rumours on the horizon of more new things coming to this park in the near future and I sincerely hope it's not another decade before I get reacquainted with this old friend. Love it too much.