Sweden 06/16 – Skara Sommarland
This trip followed much of the same route I had taken 1 year prior, with the added extension of a one way car hire and driving over to Stockholm. The main draw for me (aside from revisiting Liseberg and Helix) was the planned opening of Wildfire at Kolmården – Europe's first RMC.
Day 1
In what was to be a very long first day, we arrived in Copenhagen and headed straight to Tivoli Gardens. After finding somewhere to store luggage we took a quick lap of the park ticking off all the major attractions, to be safe, before jumping on another train to Bakken.
Bakken was much as I remembered it from before, with slightly less rain. The atmosphere isn't great, always having lots of old people in restaurants staring at you, seemingly judging you for being young and having a good time. The rides aren't very good either, though Tornado is a unique Intamin spinner, the standout is an unassuming mine train.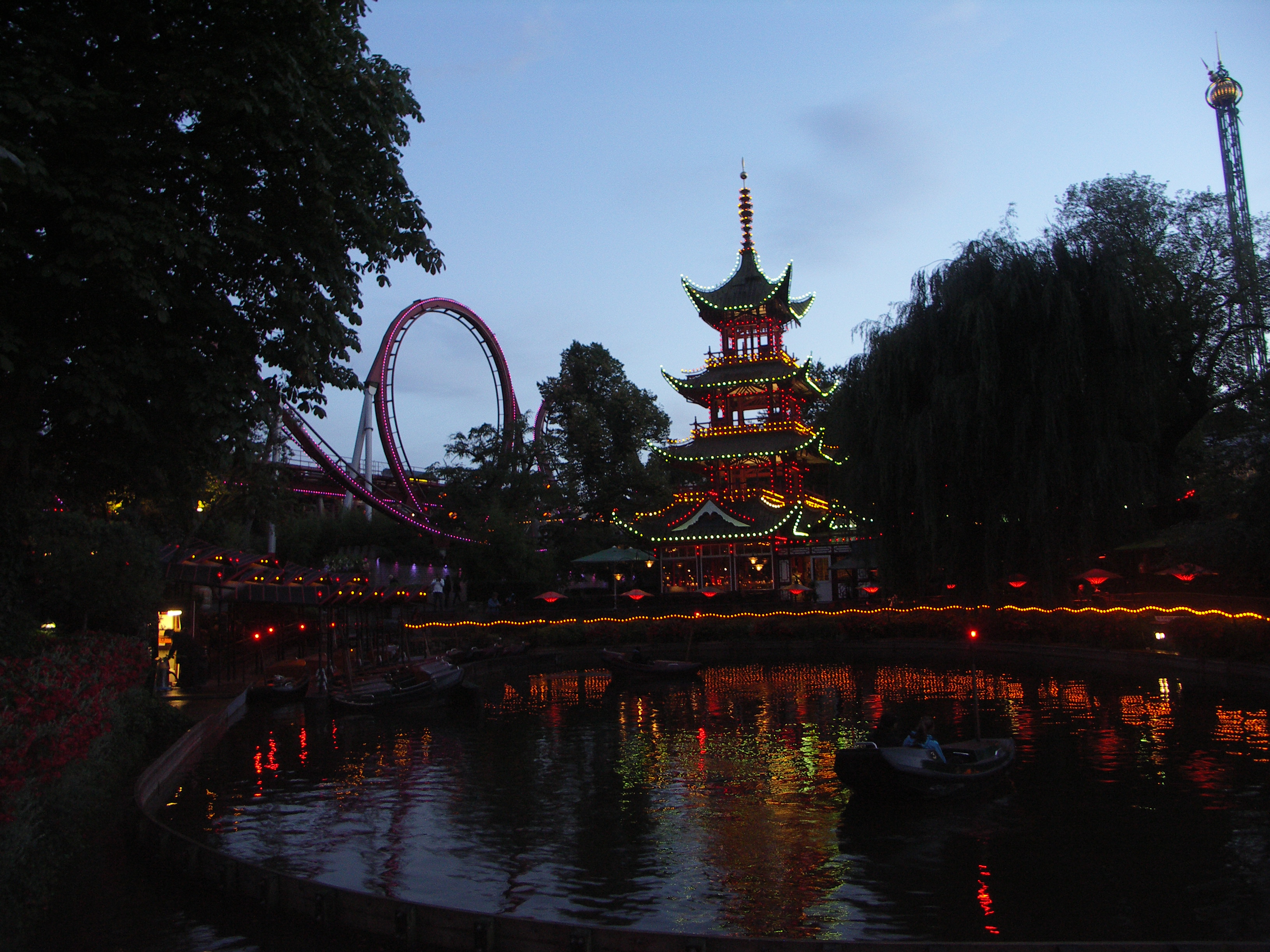 Tivoli couldn't be more different – a gorgeous park with a lovely atmosphere and two worthy coasters that I could just bounce off all day (Daemonen and the correct Rutschebanan). We returned for a wonderful evening of rides and some extra magic happens at night when the place lights up. You just can't go wrong here.
As midnight approached, we still needed to lug our luggage back out of the park and board a train bound for Malmö, over the border in Sweden. The process had changed slightly since my last visit and there were extra checks for border control, so we were barely managing to stay upright by the time we reached the hotel.
Day 2
Scandinavia knows how to look after us though. Late park closures also mean late park openings so we still had more than enough sleep. We had heard that Kolmården were having some troubles with their new ride and that it hadn't actually opened yet. This was concerning, and we spent the rest of the morning doing some digging. The website wasn't much help – stay tuned for more details, or words to that effect.
Never mind, Liseberg.

Took the satisfyingly casual drive up to Gothenburg, parked at the perfect hotel and jumped on a tram to my favourite park in the world. Helix reaffirmed that to me that it was still the best and Mega-Lite got a new favourite, that's all that matters. The best nights in the industry are found at Liseberg.

Day 3 – Skara Sommarland
As Liseberg is so easy and demands 2 evenings of your life, minimum, for any visit, there was an abundance of time to check out another few creds a couple of hours to the north east. So as we begin to question whether this report is actually going somewhere, here's a new park for you.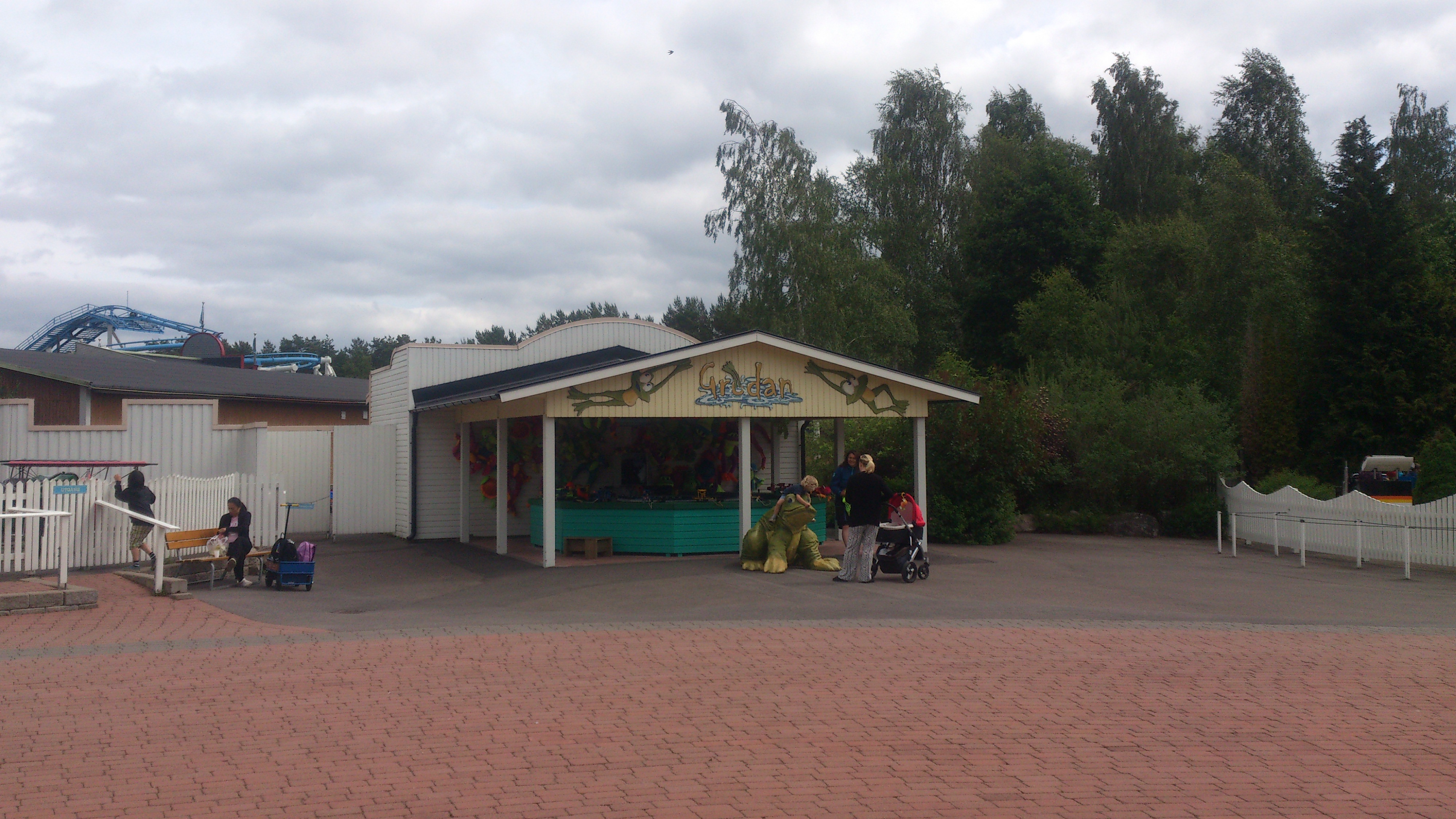 Just when I think things can't get more relaxed, this place is more summer camp than theme park, with friendly staff just cycling around without a care in the world.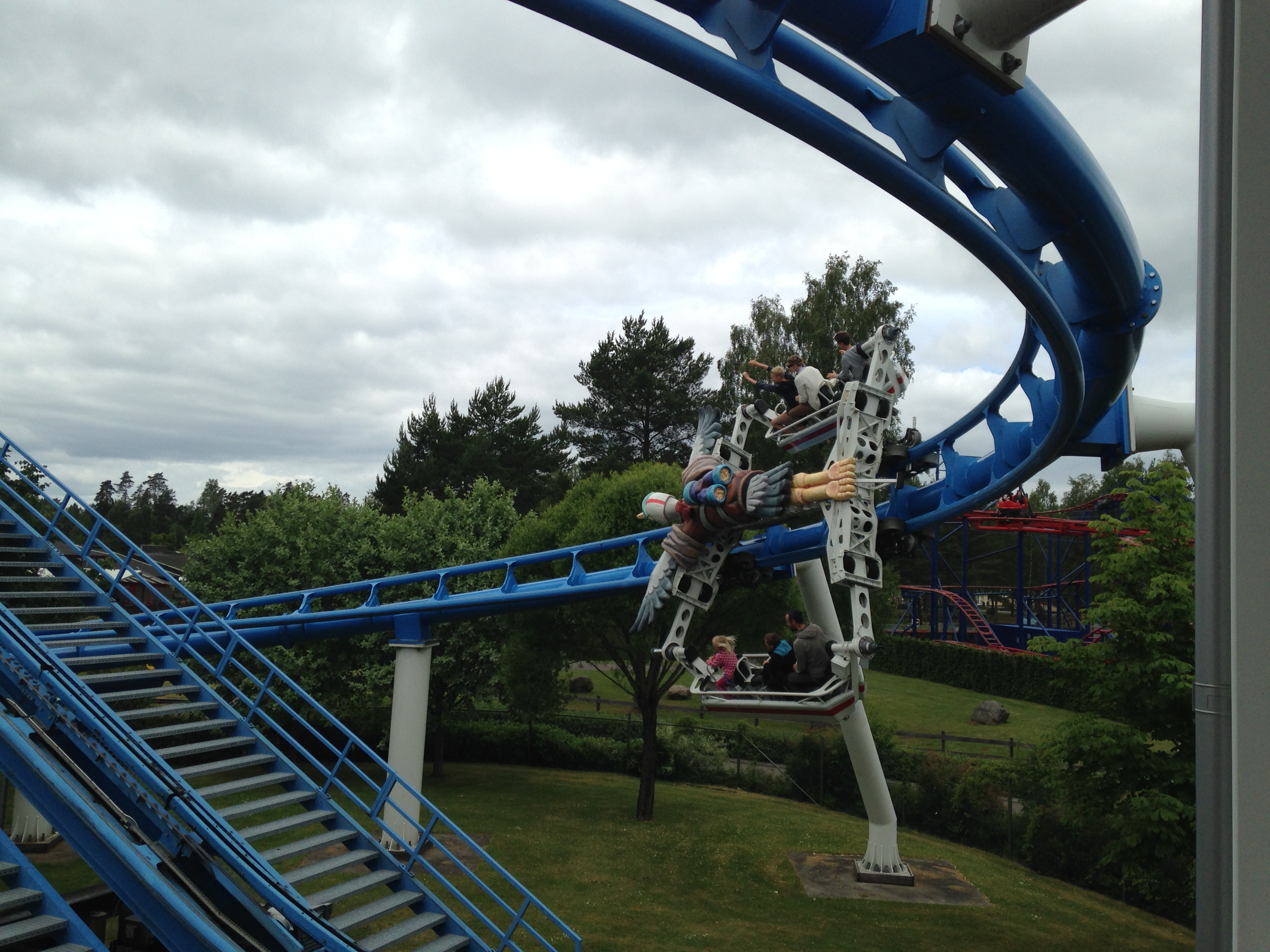 The main draw here is a unique S&S Free Fly. It has a winged train with cars on each side that can pivot and swing horizontally as it traverses a somewhat uneventful layout. Don't be fooled though, even a normal looking piece of track can cause this ride to provide some surprising sensations.
If they ever try to step one of these up a notch, I'll be all over it. For now, as it stands – a bit of fun, nothing more.
Something less fun is the park's stock model Maurer spinner, #2 Spinner. The standard wild mouse layout just doesn't seem to suit these usually superior spinning cars very well, resulting in a rough and awkward ride.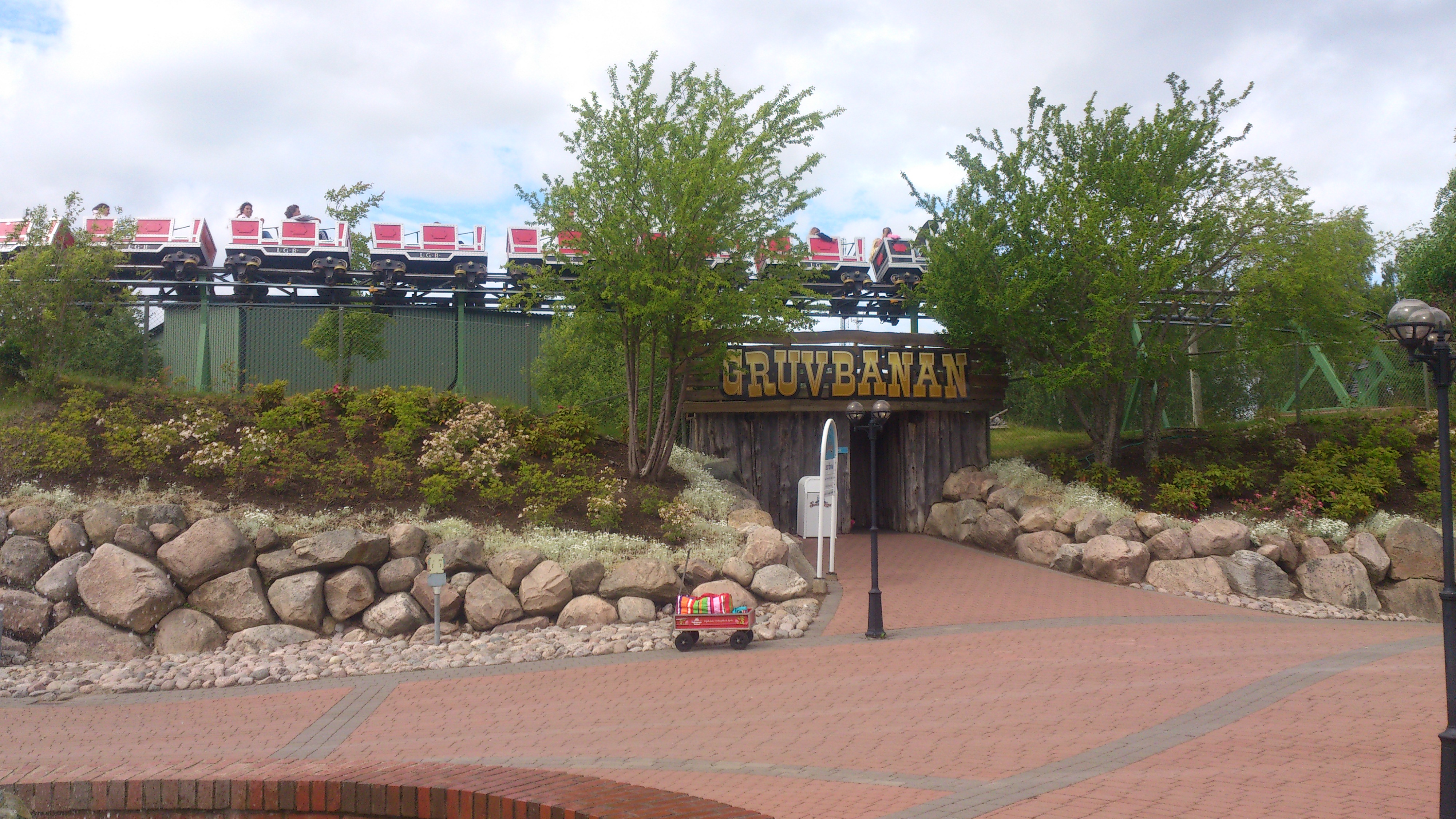 Last up is a Mack powered coaster. From a spectators perspective, you would think the layout consisted of straight flat lines, but there's a big helix through a weird and wonderful warehouse with a completely random assortment of objects (theming?), providing plenty of charm.
With that mission declared a success, it was back to Gothenburg for life changing experiences.

Day 4