Sweden 10/16 – Kolmården
As of writing this, I've only ever boarded a plane with the sole intention of riding 1 rollercoaster, singular, once before. It wasn't entirely by choice, previous events rather forced the issue when Wildfire at Kolmården failed to open on schedule back in June 2016. We still had the tickets and the park had been sympathetic enough to offer us a free lunch, so maybe that was the real reason for this trip.
We arrived at Stockholm airport late on the Friday night and proceeded directly to an adjacent hotel. Beds inside a Boeing 747 had been an option for the evening, but the experience would likely have been wasted on us through tiredness. There was some form of party going on around a pool table below the lobby as we trudged to our room, sidestepping a lively bunch heavily engaged in drinking, noise making and music blasting from a small stereo.
Not what you want to see when hoping to scrape 4-5 hours sleep before a long and active day, but the world's most effective soundproof door instantly saved us. What party?
---
Comedy followed the following morning as we hopped a fence to the adjacent car hire and were the first to arrive at the desk for the day. A desk which both physically rose and lit up dramatically to greet us as the lady rotated her chair towards us in a perfect synchronised fashion. It was such an unexpected and brilliant moment, though seemingly rather redundant.
For the second time I was given an Audi in Sweden and still not particularly impressed by it. There's a distinct lack of functionality for the average music lover and it kept making a worrying and unjustified fuss about tyre pressures.
It was a scenic drive, taken in much better spirits than when we had last travelled through the area and we soon arrived at the gates, to actually go through them this time. We hadn't even laid eyes on Wildfire previously and during the walk through the park the reasoning became apparent. It's a long way off.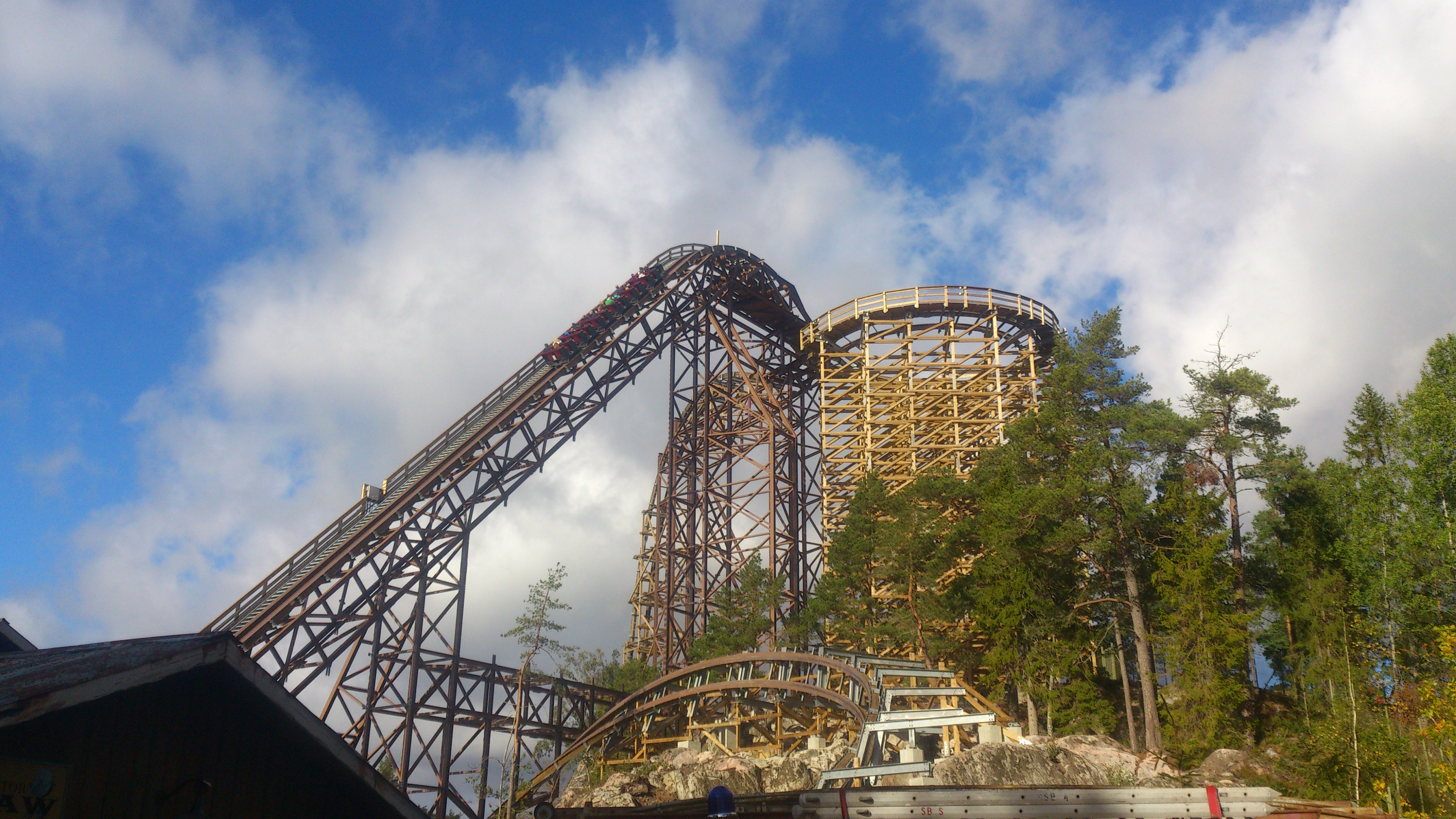 That wasn't going to stop us though. This was redemption. We were finally able to ride our first RMC creation and see what all the fuss was about.
Except for the most part it didn't actually show us what all the fuss was about. Having since experienced double figure coasters from the manufacturer, Wildfire lacked the essence that makes them truly special for me.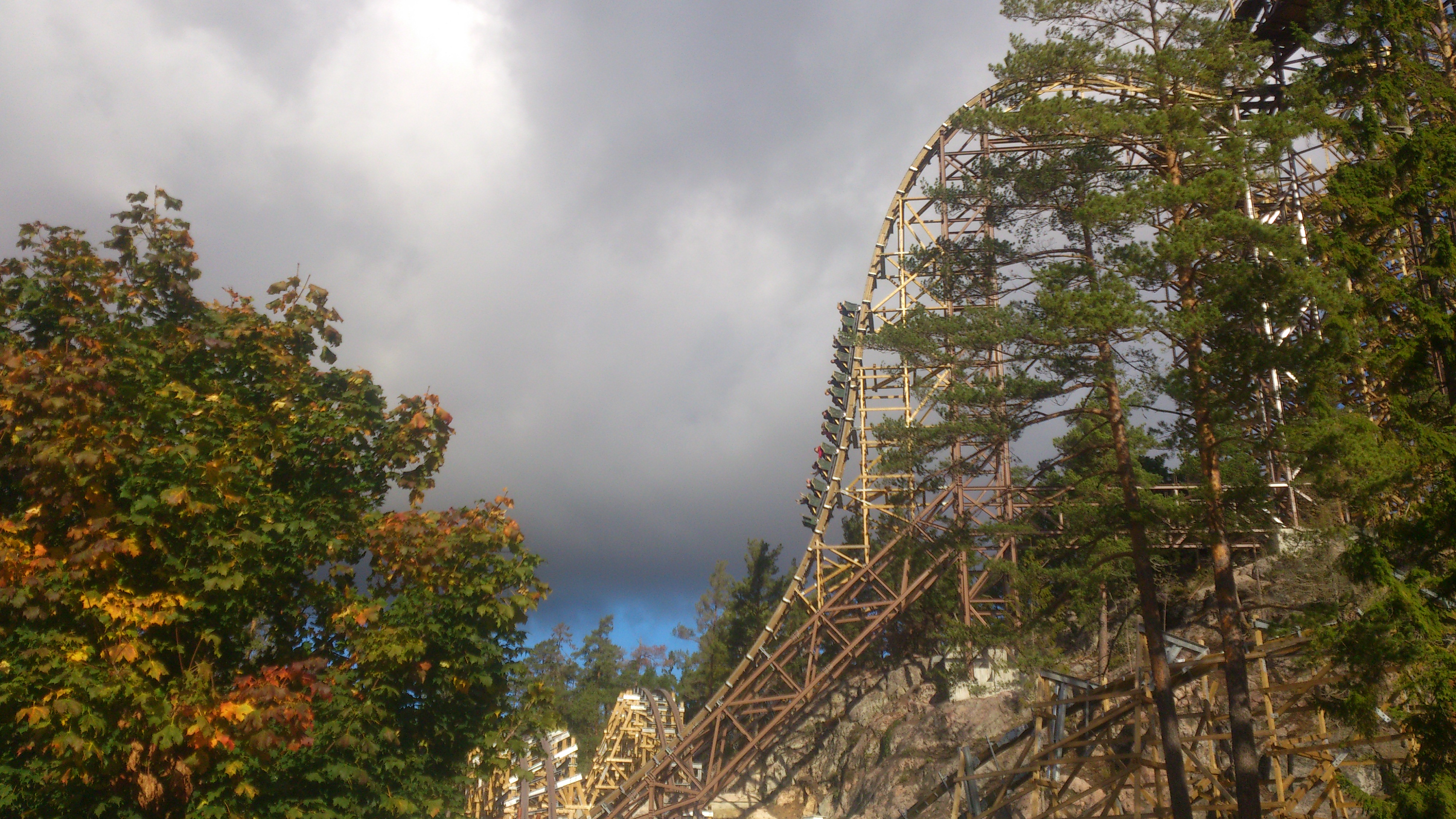 Of course at the time, particularly with no point of reference, it was still an amazing ride, an instant addition to the top ten and I loved it to pieces. It brought up some questions though and I'll likely do a full review of the coaster to accompany this report.
In the shadows of the magnificent stall element lies a Vekoma Junior named #2 Delfinexpressen. I was likely too enthralled by the visual majesty of Wildfire to take any pictures of it though. If you've done one, you've done them all. Except for the cred of course.

The same can be said for the other family coaster, #3 Godiståget which we ticked off at some point during the day, although a little harder to come by I had already done two of the model. It looked better, but alas, no pics today.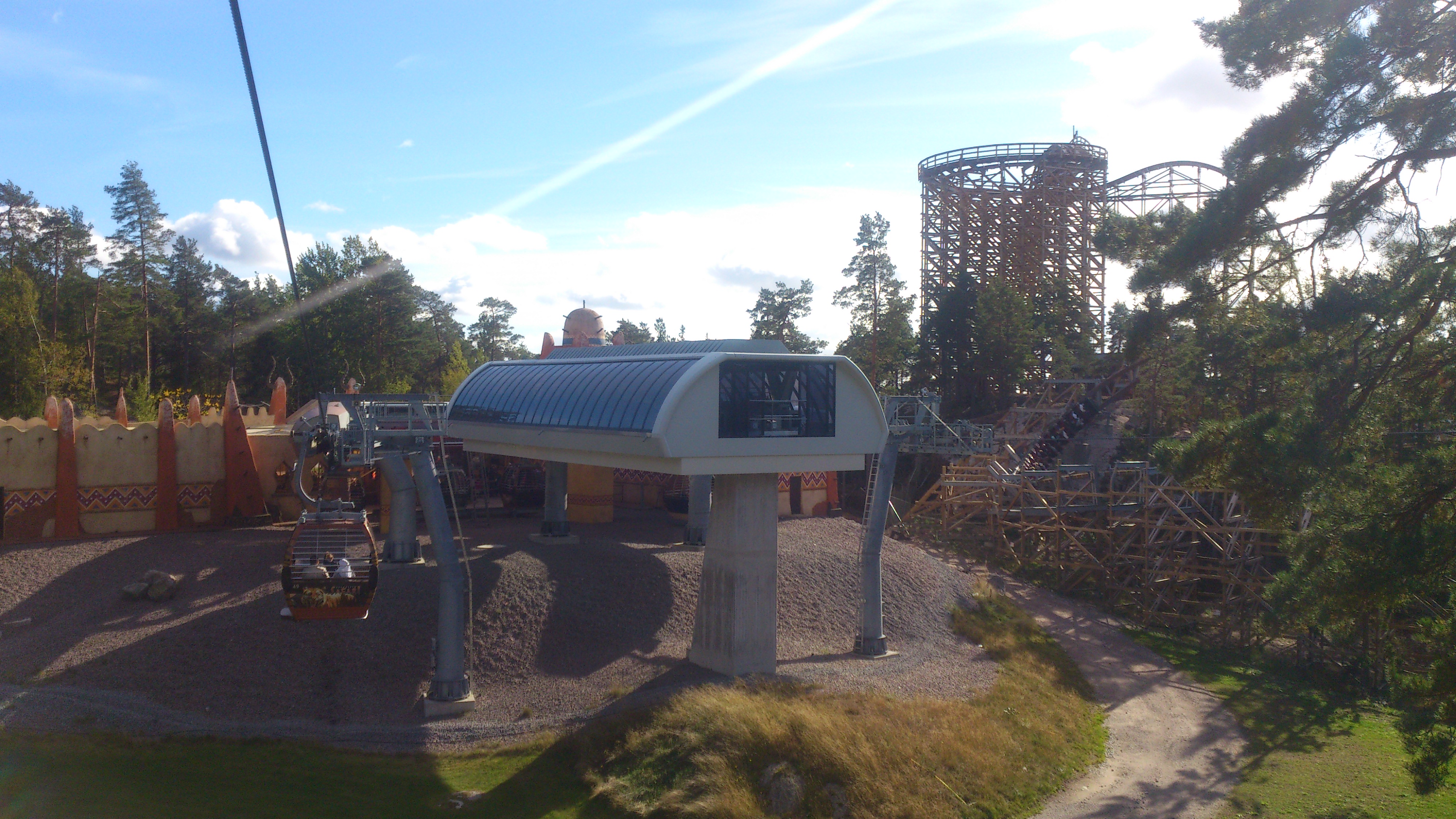 The other standout attraction in the park of course is the cablecar which takes guests on a safari tour of many large animal enclosures.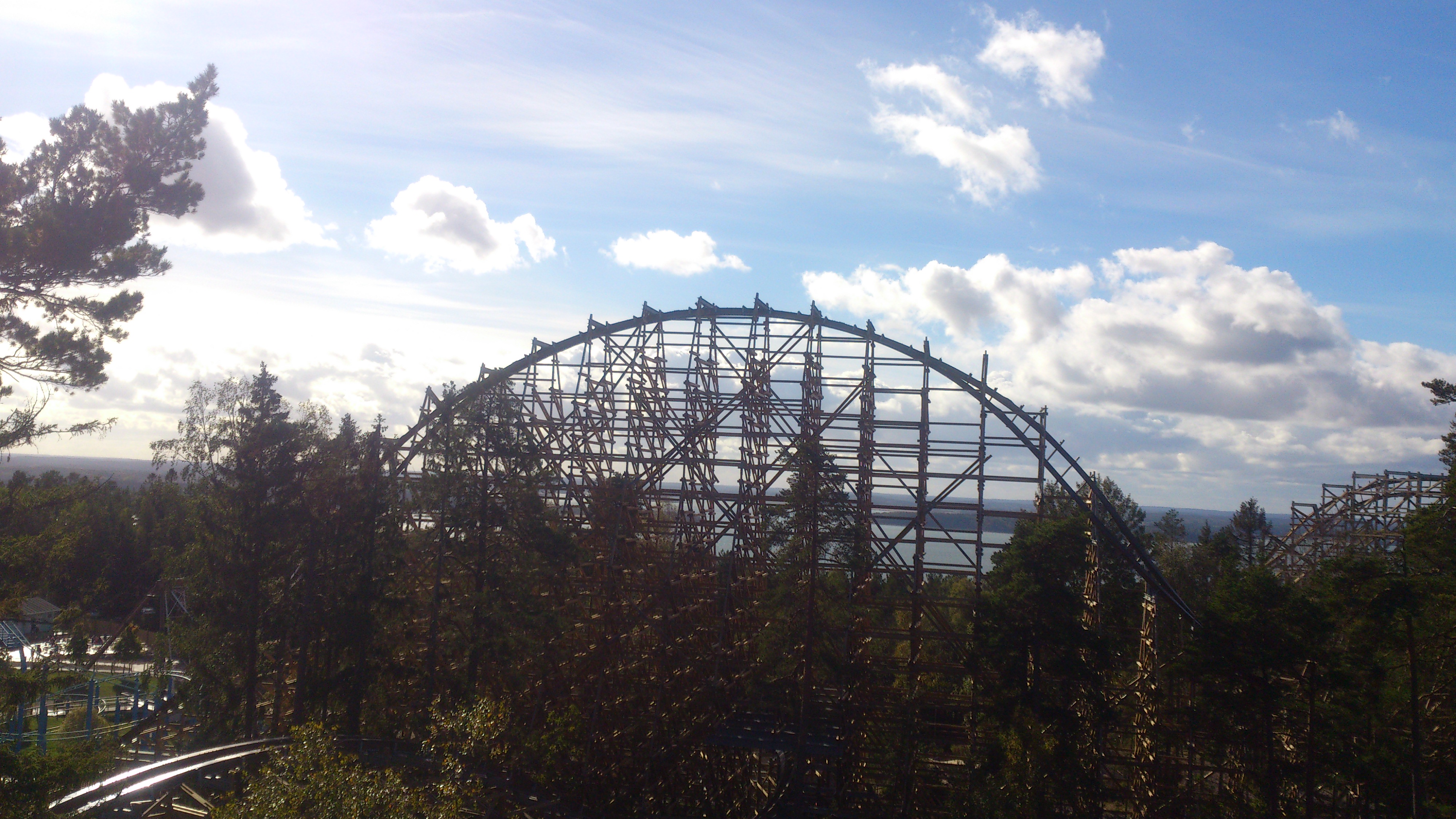 It begins with some great backstage views of the RMC (oh look, I hadn't actually spotted the Vekoma there before).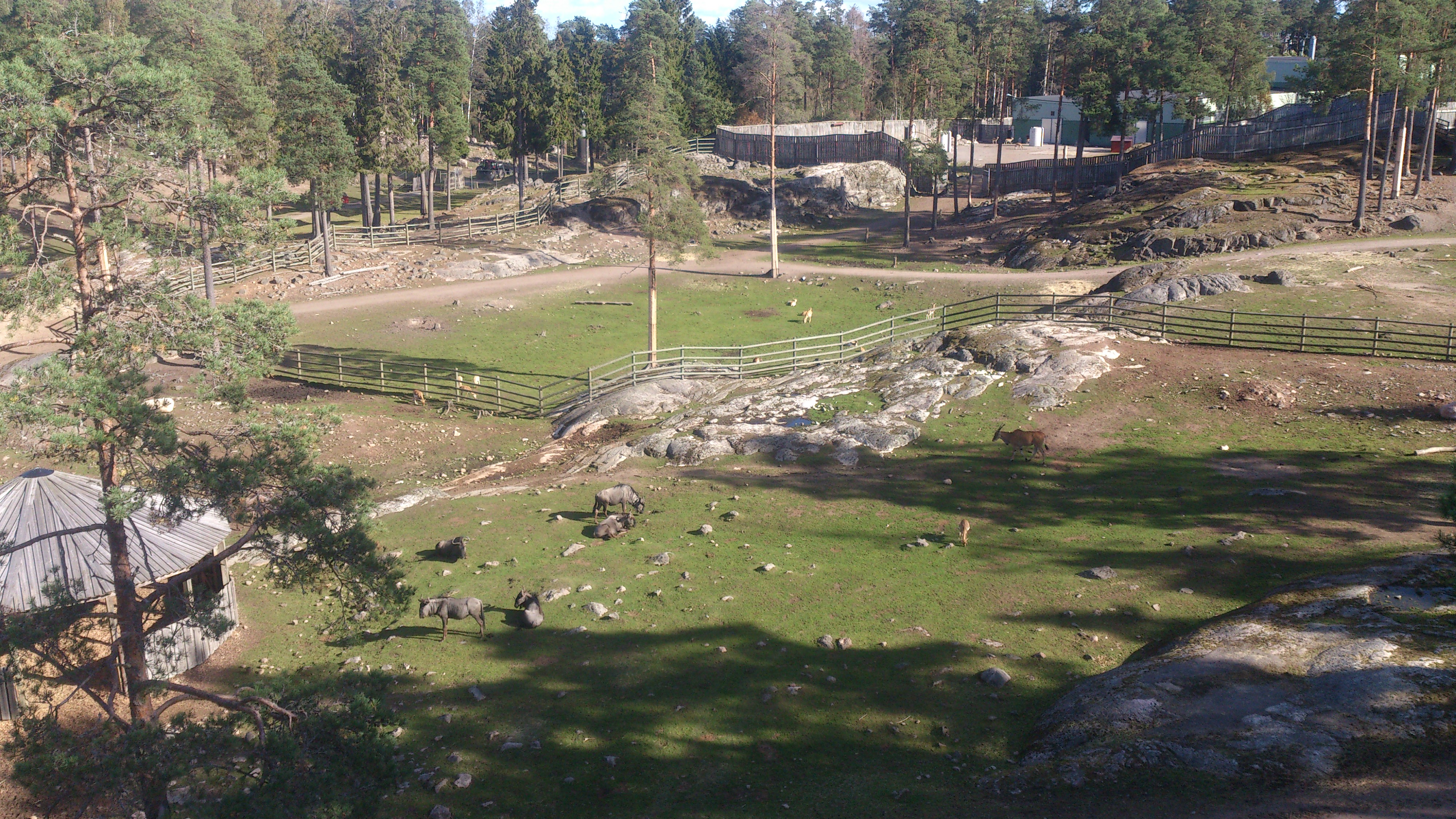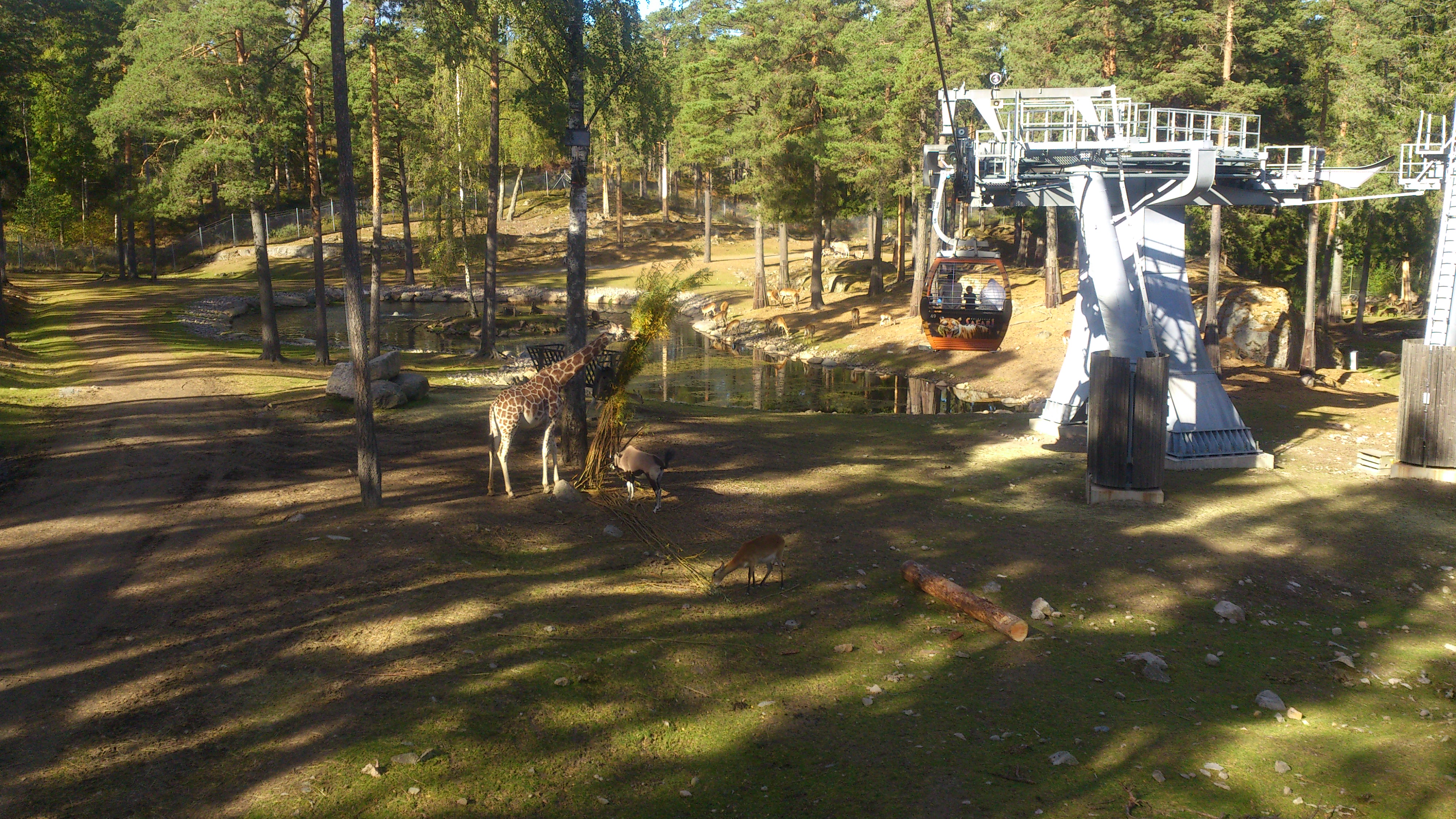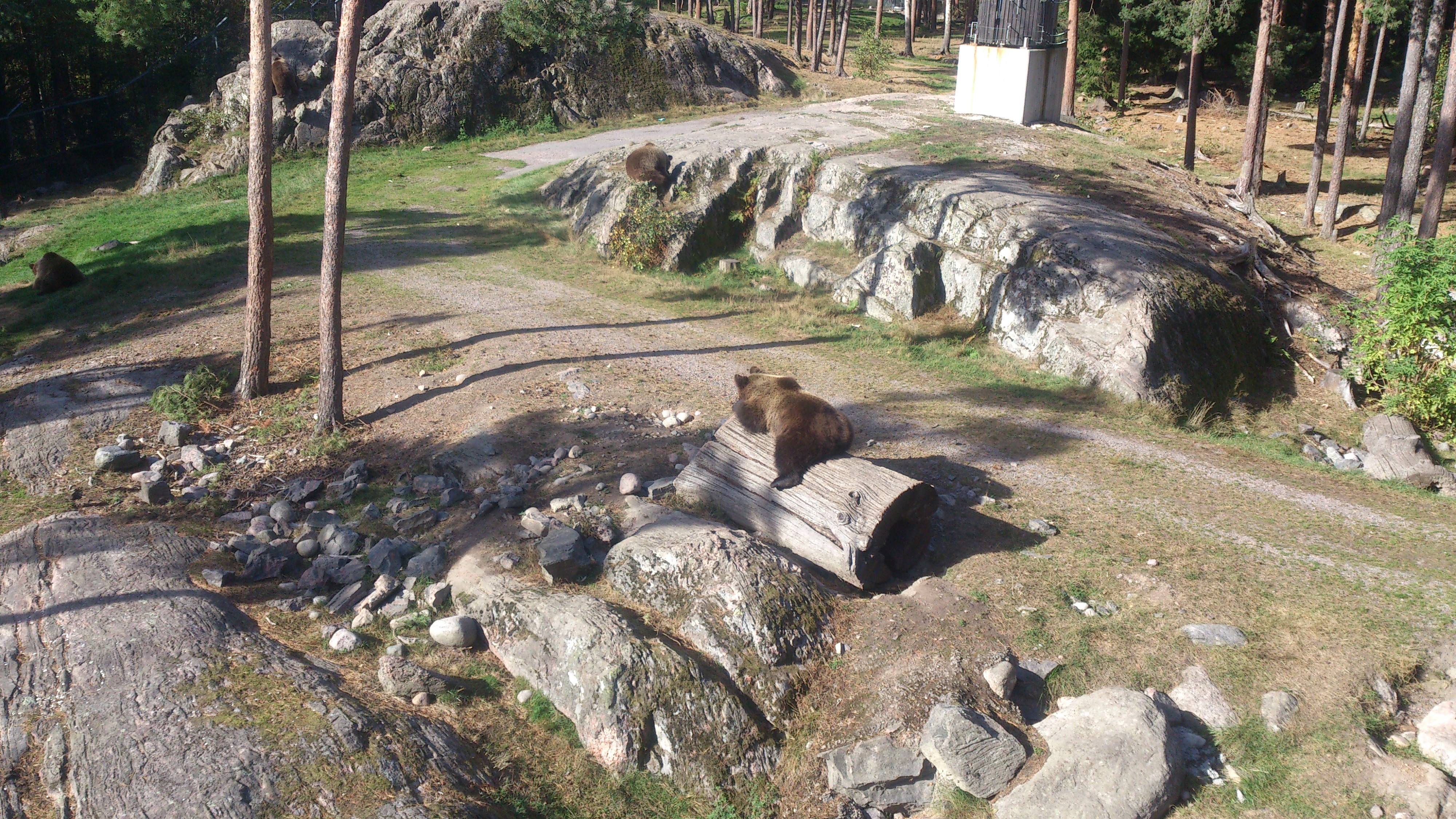 But the actual animal exhibits are amazing too, particularly from such a rare vantage point.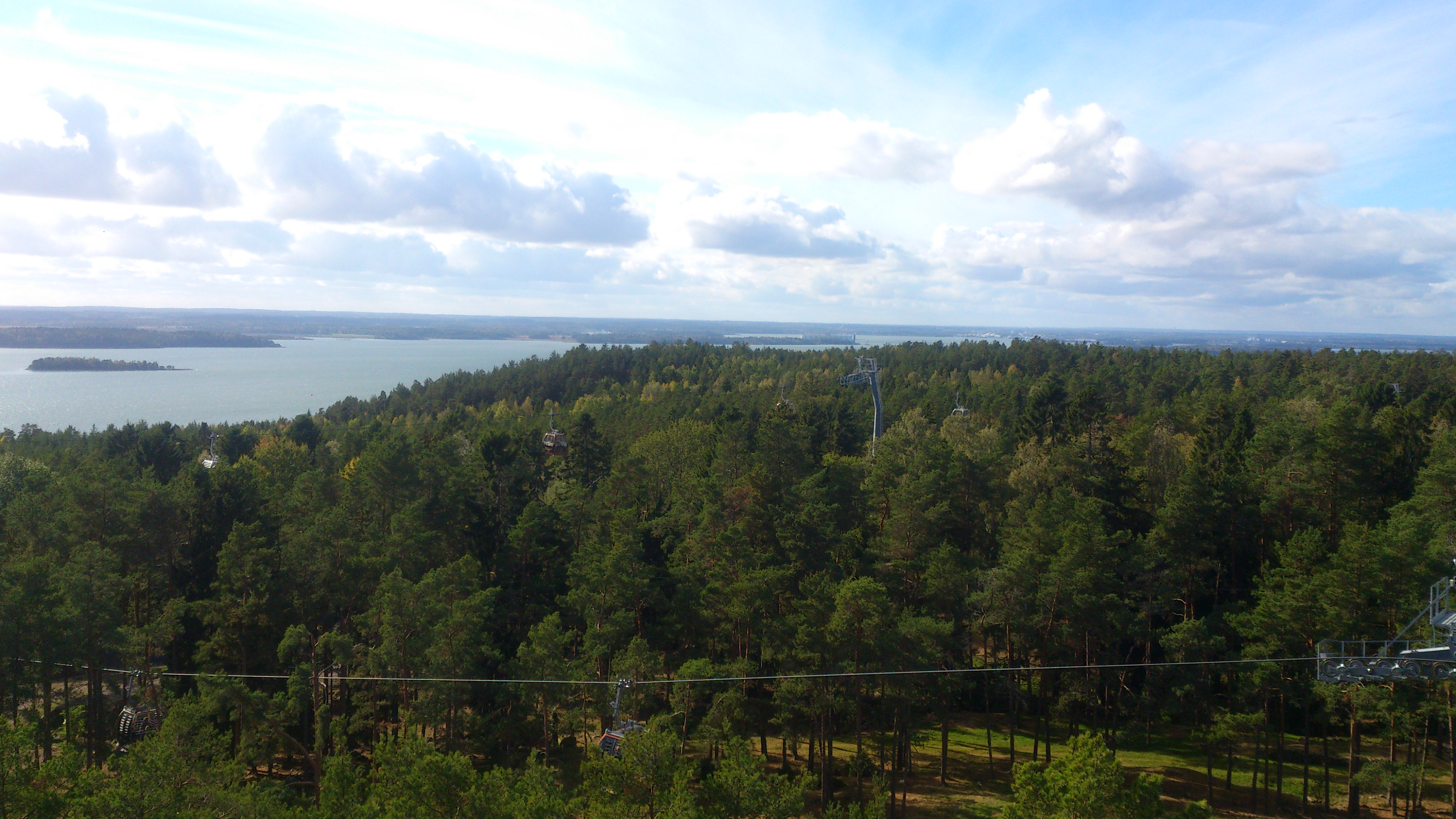 And it gives you the best opportunity to appreciate how stunning the surrounding scenery is here, at a more leisurely pace than from Wildfire's turnaround.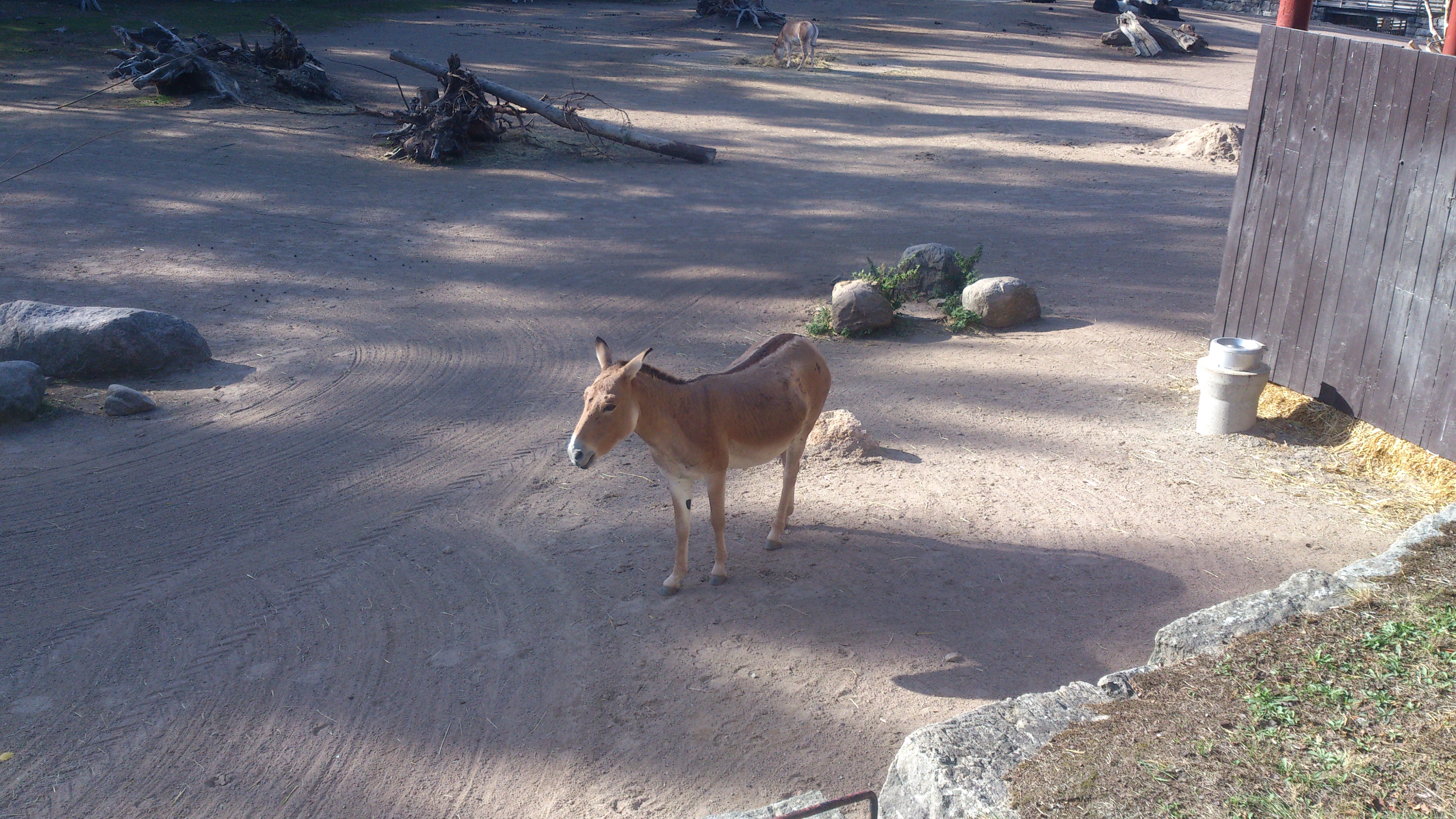 Feet back on the ground we claimed our complimentary lunch from a tasty noodle stall (have to inject a bit of Asia into every trip), before spending some time taking in the rest of the many vast zoo exhibits.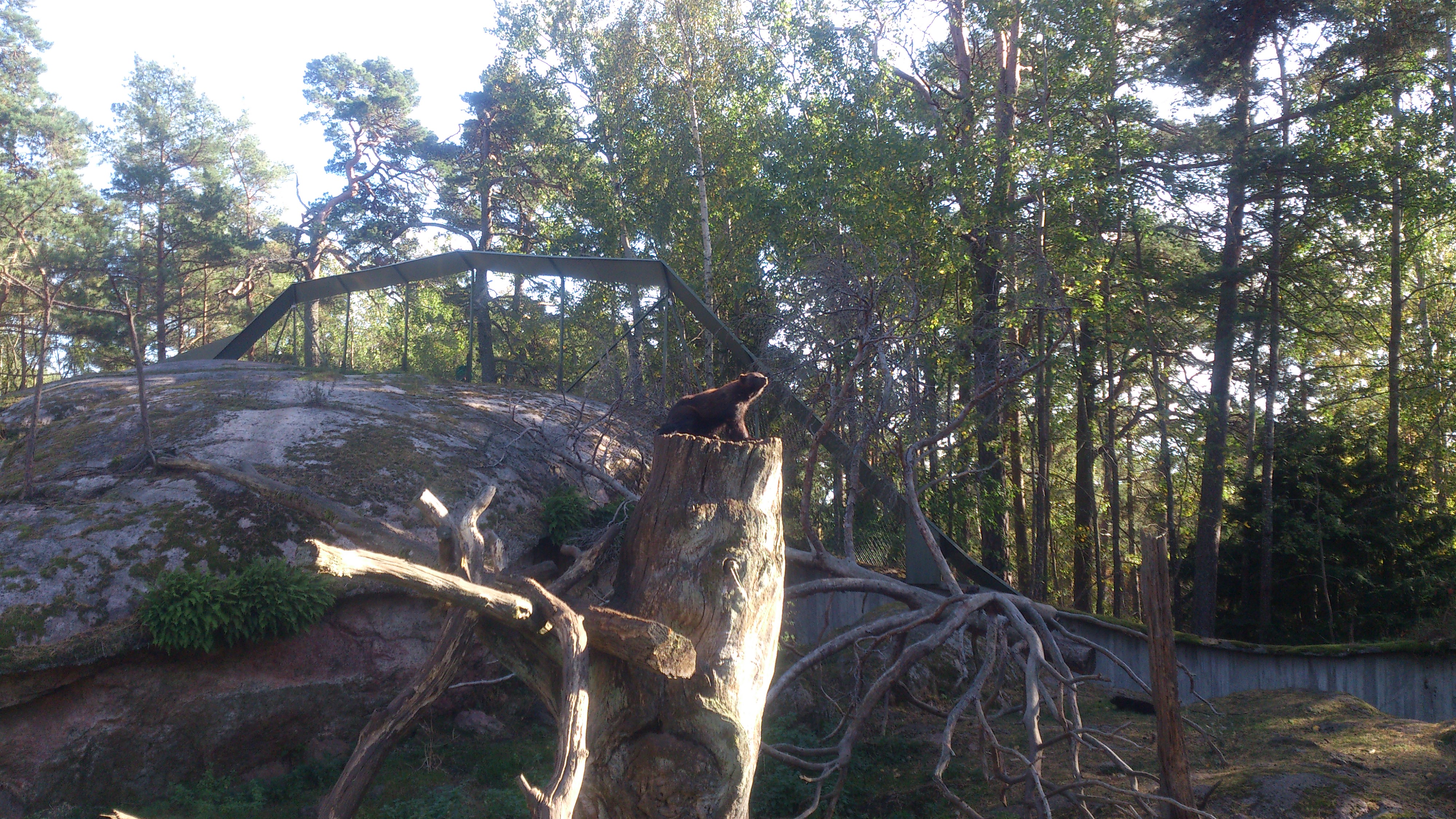 It's definitely one of the better zoos out there for me, with or without coasters. The setting naturally lends itself to a much more relaxed atmosphere than any equivalents in a city and there's a noticeably authentic feel to most of the habitats.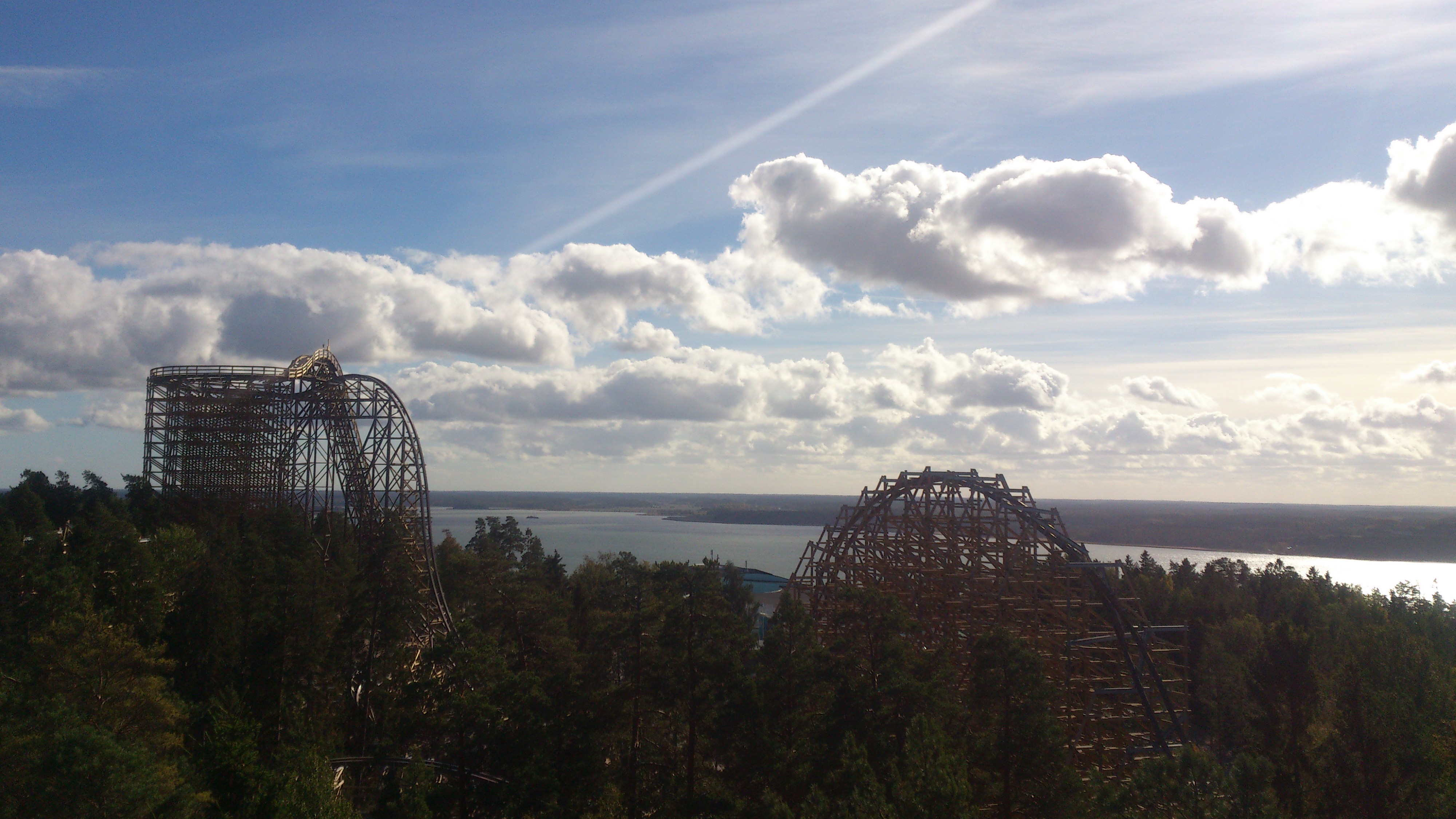 Closed out the visit by racking up double digits on the coaster, just to justify the trip that little bit more.
By mid afternoon it was time to head back to Stockholm airport and fly home the very same day. A real whirlwind tour if ever there was one.
And totally worth it.