2018 – Summary
While tinkering with the format for my end of year summary I figured I'd do a bit of a catchup session on the previous 5 years, a fun look back on all the experiences that came before the inception of this site.
With no sign of slowing, 2018 was another big year, with by far the biggest East-West and North-South spread across the globe (maybe I should start doing maps in these too).
It began with our first foray into the Southern Hemisphere thanks to some particularly exciting coaster news down under. A return to Spain kept the early season blues away and then I made one final use out of my Chinese visa with a reasonably successful revenge trip to certain regions. It's actually thanks to work that this became the strongest year yet for number of new coasters – a conference in Abu Dhabi gave me a few days to sneak away and nab a chunk of the UAE's theme park offerings.
Our France game got stronger in the summer, now that we had become fully accustomed to dealing with the usual Chunnel nightmares and then as if the year wasn't insane enough, another dream trip to Korea and Japan? Yes please. A revisit to Liseberg and Helix? Yes please. As I approached 700 coasters I had still managed to avoid setting foot on the shores of the USA, a streak that was finally (and thankfully) broken with the New Year spent in California, a New Years eve at Magic Mountain no less. How well will that help the numbers along?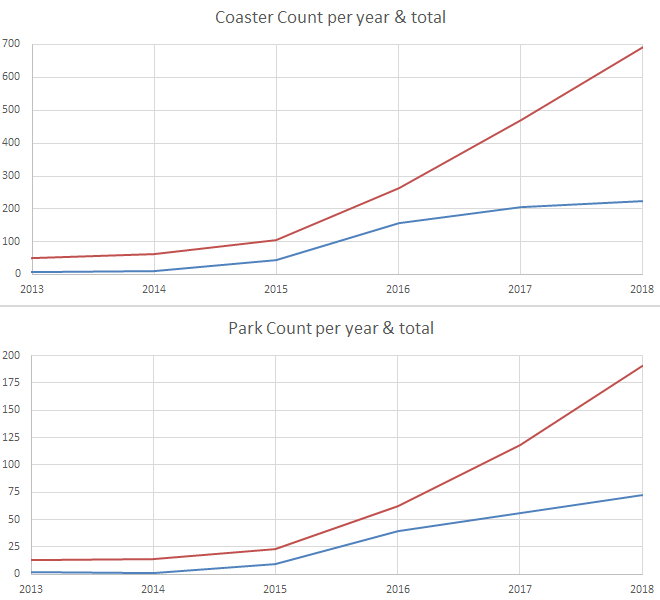 Very. There were 223 new rollercoasters for me, no way this total is ever going to do anything as significant as doubling again but it's still being beaten year on year and that's satisfying to watch. The rise in park visits was even more significant, with 72 new park visits in total, a clear sign that there were less coasters on average per establishment than before. I mentioned a future goal in the previous entry of this series and it came true (a foreshadowing cheat), starting and ending the year on such significant trips saw the number of days spent in parks total rise to a record 64, over two months of the year doing what I do best!
Now that quantifying everything has made me infinitely happier, let's talk about some highlights.
Favourite Coaster in 2018
The biggest year yet deserves a larger list, leaving some of these off would just be too painful.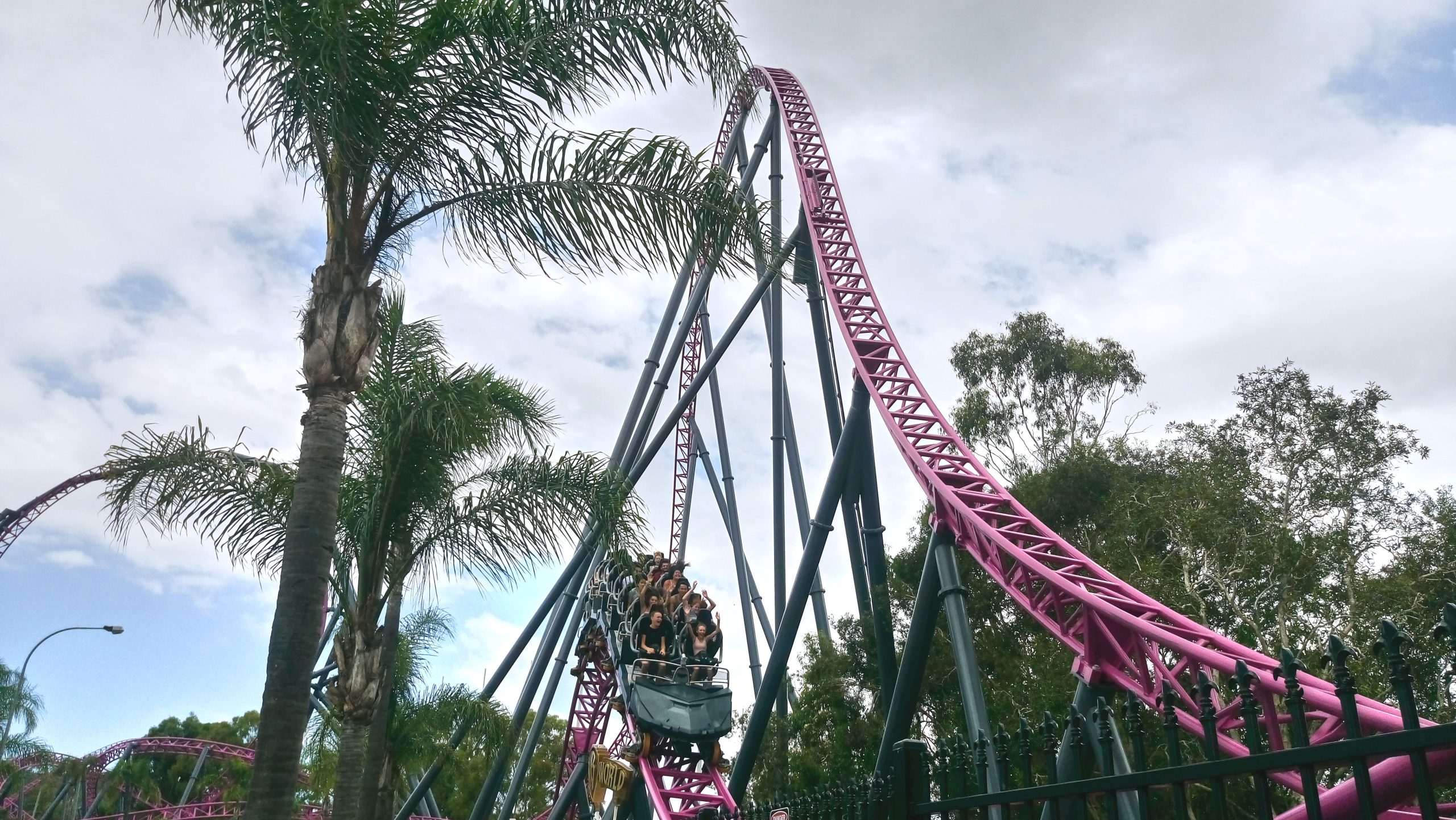 Honourable mentions – DC Rivals Hypercoaster (Warner Bros. Movie World), Jungle Trailblazer (Oriental Heritage Wuhu), Wooden Coaster – Fireball (Happy Valley Shanghai), Flash (Lewa Adventure), Flying Aces (Ferrari World), Eejanaika (Fuji-Q Highland), Railblazer (California's Great America) & Joker (Six Flags Discovery Kingdom)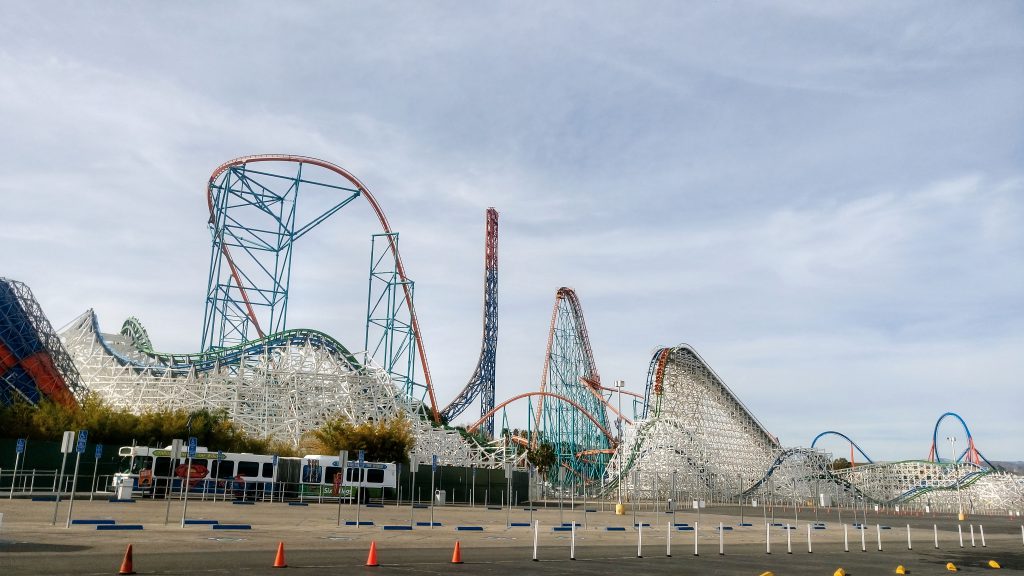 Sneaking in, literally on the last day of the year, is Twisted Colossus at Six Flags Magic Mountain. It may not have even settled in my mind how highly I would rate this coaster by the time I left that night but a strong session with it just one week later would strongly secure the spot at the top of this already immensely stacked group of attractions. The very first lap in the dark was unreal and exactly the type of moment that this post is all about.
Favourite Dark Ride in 2018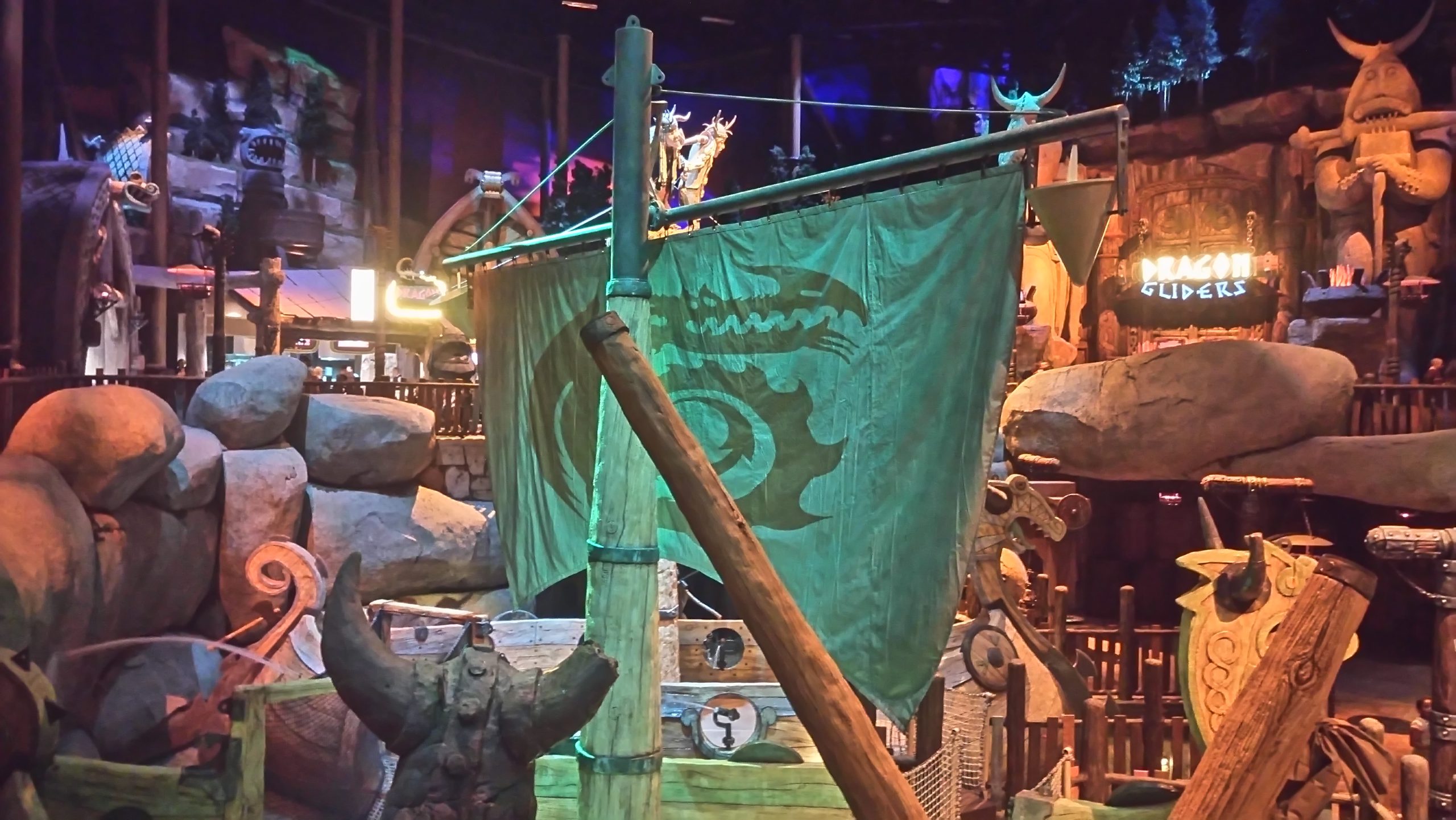 Honourable mentions – Dragon Gliders, Hotel Transylvania & Shrek's Merry Fairy Tale Journey (Motiongate) & Pooh's Hunny Hunt (Tokyo Disneyland)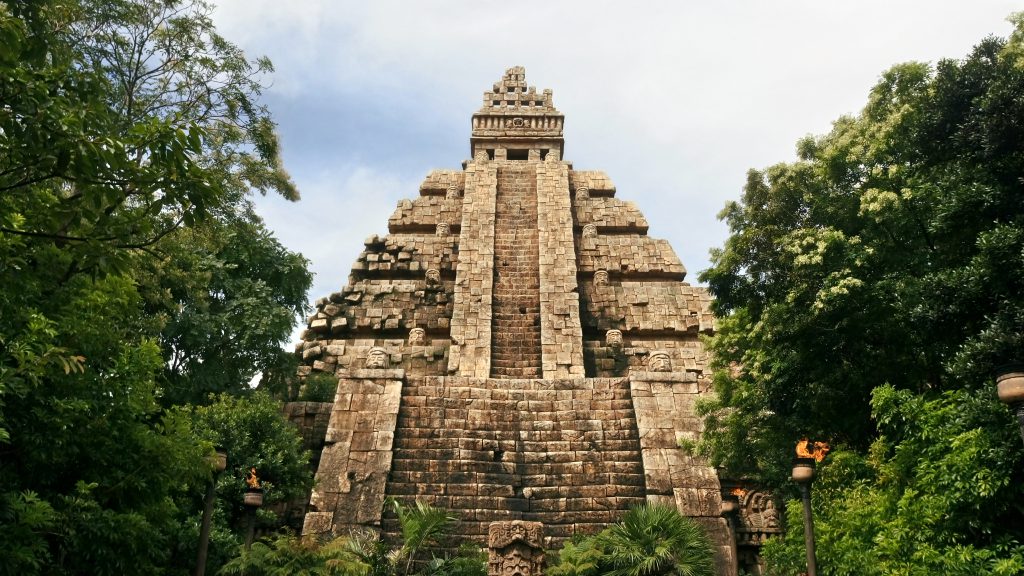 It was likely inevitable that a visit to Tokyo DisneySea this year would put something at or near the top and though expectations weren't quite met overall, Indiana Jones Adventure: Temple of the Crystal Skull takes the crown. While nearly all the major attractions at the park had incredible visuals and an atmosphere in and around them, the only one to truly compliment that with a gamechanging onboard experience were the wildly out of control tomb raiding expedition vehicles found within this masterpiece. Vast open areas of gorgeous theming, mind blowing special effects and moments of pure hilarity put this ride straight in amongst the greatest of all time. I'm upset we didn't get a second go – that damn typhoon.
Favourite Park in 2018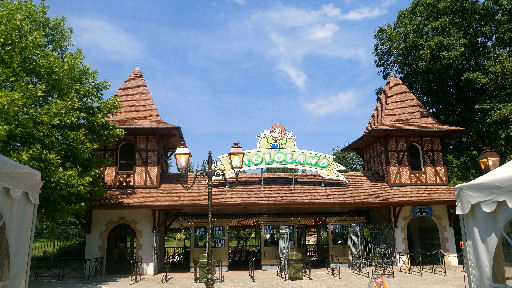 Honourable mentions – Nigloland, Parque Espana, Yomiuriland, & Tokyo DisneySea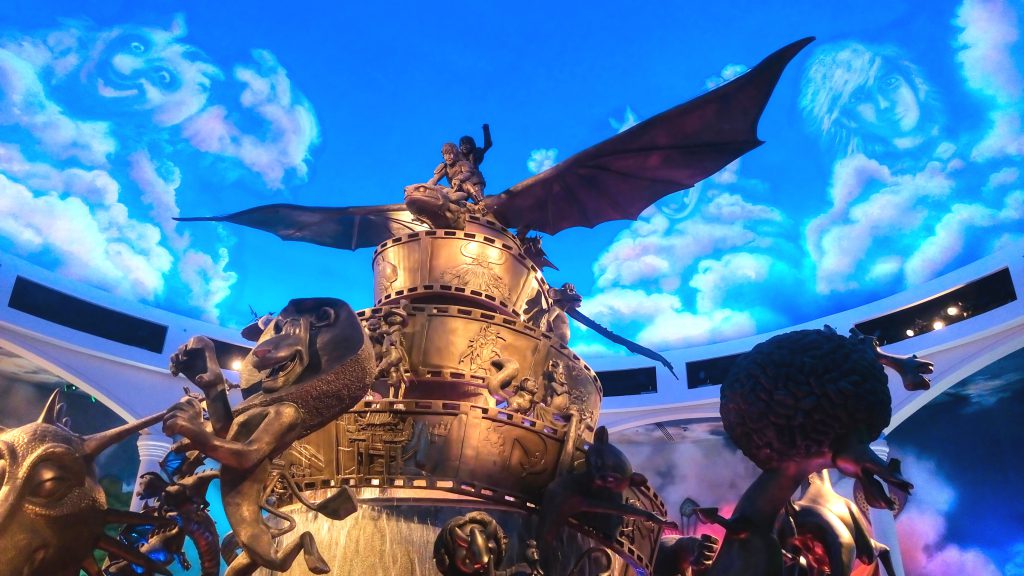 Motiongate caught me totally unprepared. I'd never really read anything positive or negative about the park and spent so much of the trip planning either dwelling on work or quirks of a cultural nature so I was nearly knocked of my feet on several occasions at the staggering beauty of this park. It has a fun and varied coaster lineup with nothing exceedingly special, but what makes this place is the dark rides (just look at that honorable mentions list), the areas in which they are housed, the atmosphere, the friendliness of the staff, the food, the lack of queues… I could go on. It ticked all my boxes and I fell in love, hard.
Favourite Cred Hunting in 2018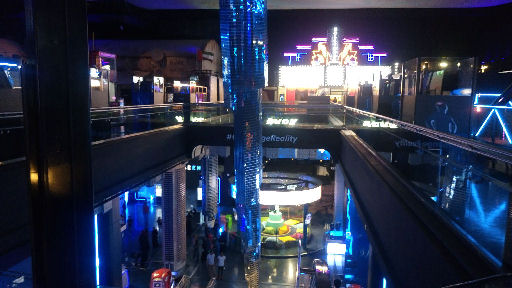 Honourable mentions – Many Dubai Malls & Overambitiousness around Nagoya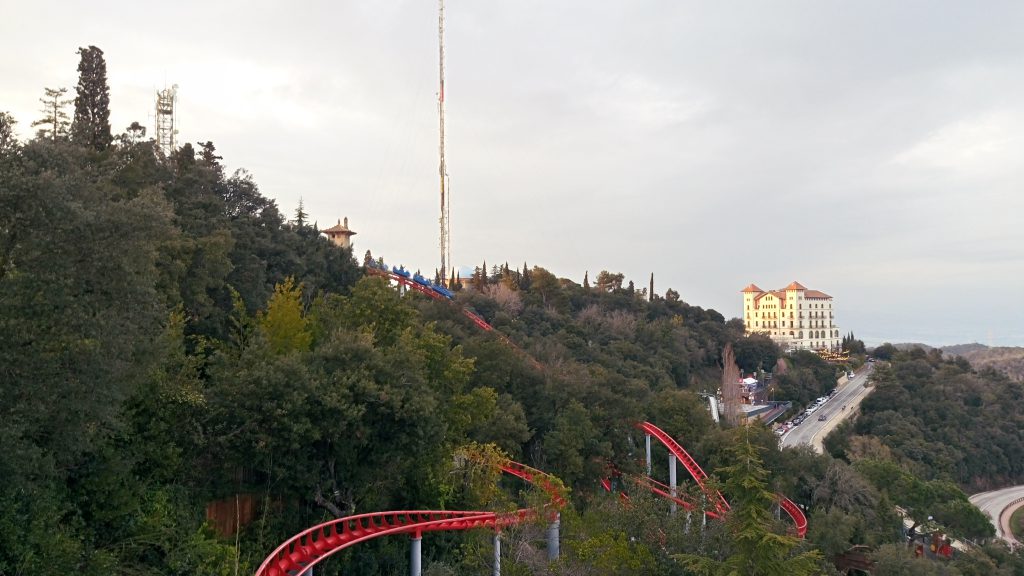 Persistence in the face of adversity is becoming a running theme for this category and this time it was the weathers fault (another running theme in general). It was a low moment for the hobby to arrive in Barcelona and drive to the top of a mountain only to find the first park of the trip completely rained out and abandoned. The wounds were still sore after a second failed botched attempt at Wood Coaster in Shenzhen a couple of months prior and I remember specifically saying in despair as we headed back to the car – "we just can't go anywhere any more…"
Thankfully we proceeded to have a pleasant evening in Portaventura further down the coast and then took a significant chunk out of our following day there to drive all the way back up here and have what turned out to be an even better evening at the fabulous Tibidabo. It may not look like much by cred alone, but the desperate need to go and catch 'em all is the perfect way to stumble onto gems like this.