Rollercoaster Ranking – Gravity Group
All this talk of Jungle Trailblazers has made me think I may as well get this list out too. You may already know that the Gravity Group are my most favouritest manufacturer right now, because every single wooden coaster of theirs that I have ridden so far is, or tries to be, the bomb. It's no exaggeration for me, they just perfectly capture the essence of what I love about rollercoasters (specifically wooden ones) and deliver it in the most consistently aggressive package around.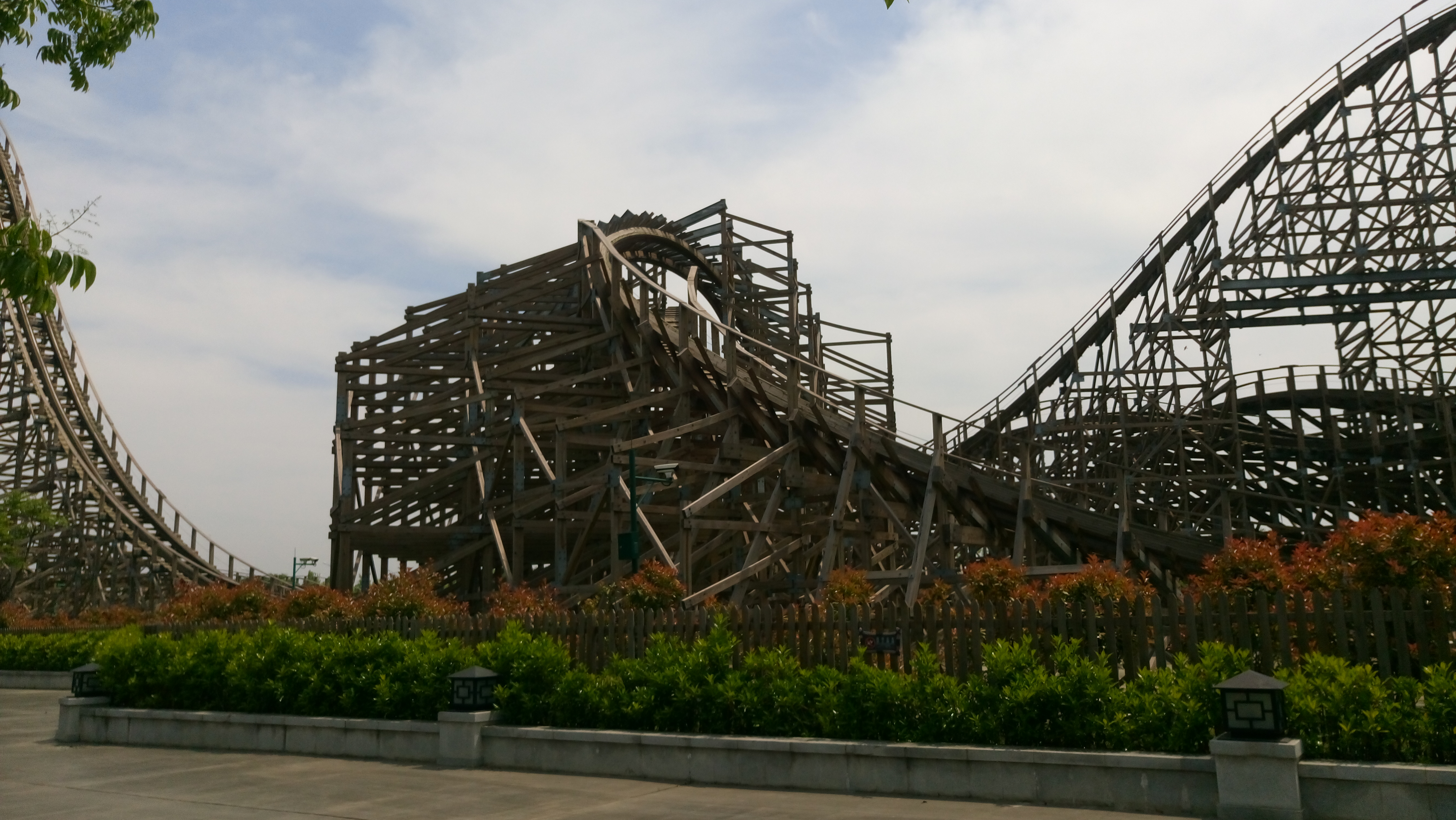 Born out of Custom Coasters International in 2002, a manufacturer no longer with us, the team instantly began to redefine the modern 'classic' wooden rollercoaster. It pains me to say that I haven't ridden their first four creations yet, all of which appear to be just as insane and easily sit on or near the top of my bucket list. I don't think there's anything I need more in life right now than the trimless night ride on Voyage that almost happened.

China has completely stolen their market as of late and that's where I've been lapping up all the goodness so far. This list will obviously need a major overhaul once my covid-spited USA trip actually takes place but there's a good chunk to chat about in the meantime.
---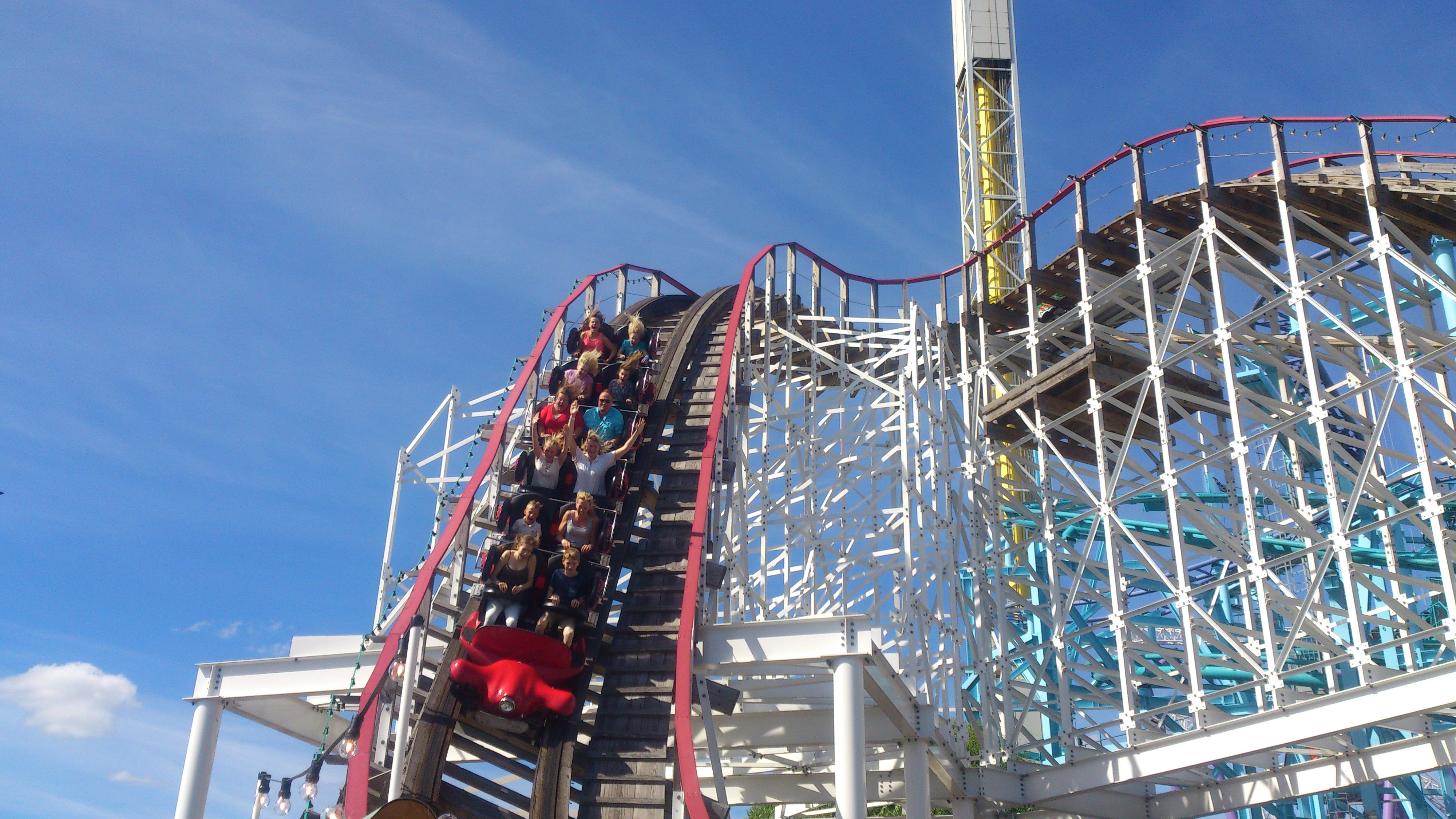 Ah, all that praise, but we begin with a small dose of negativity. Twister wasn't all there for me. I have huge respect for what it achieves in the miniscule footprint, setting the standard for Gravity's incredible knack for generating pace out of tiny drops, but to fit everything in it ends up as mostly corners with several little hops and that just wasn't enough. The noise and the steel supports (and the park in general) gave me a bit of a headache, so I probably didn't give it the fairest of chances. Also the Timberliner restraints were off compared to any other I've done since, with the bar coming in much higher and more uncomfortably towards the chest.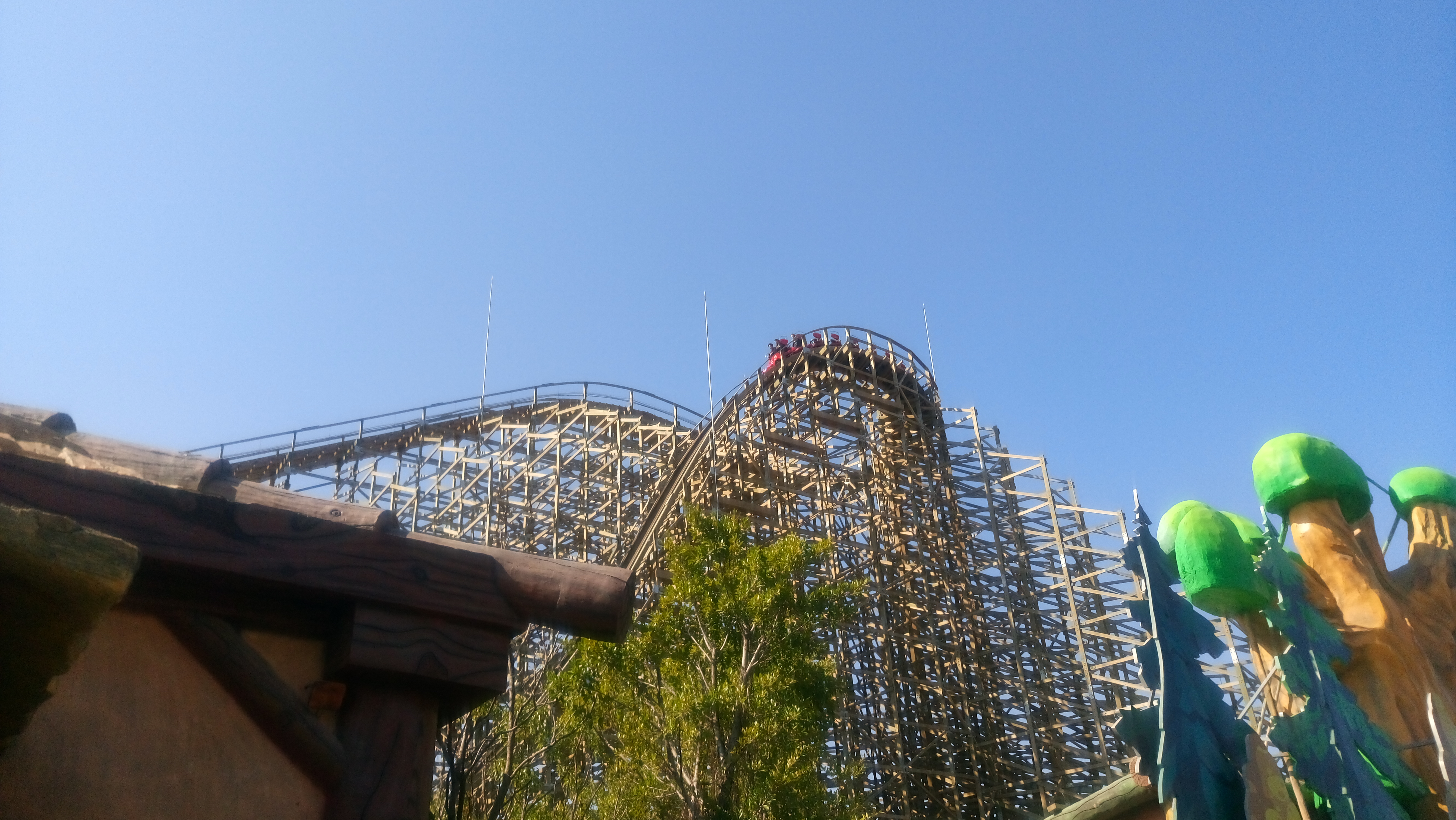 Time for confusion. This is the Jungle Trailblazer where the hills were constructed in the wrong order, full details here. The promise was there but it ran out of steam and fell short every time. One of them had to come last I guess.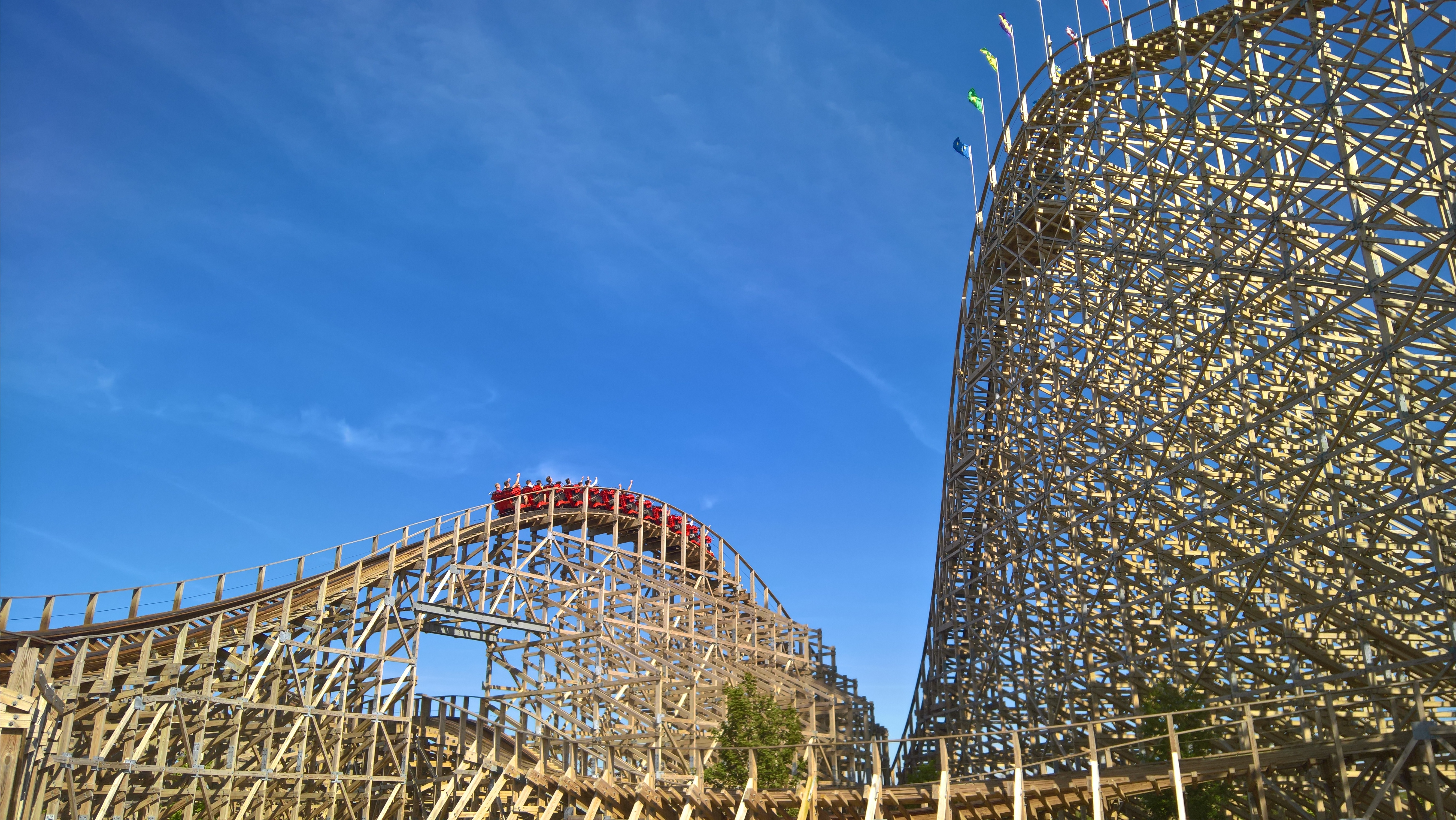 Ah, Ireland. It took too long for you to get a major coaster but you started in the big leagues. The pacing issues were here again, I managed to divide the ride into definitive thirds as we took our umpteenth lap on this beast. Amazing / good / alright. Bit too long, high bits in the wrong places.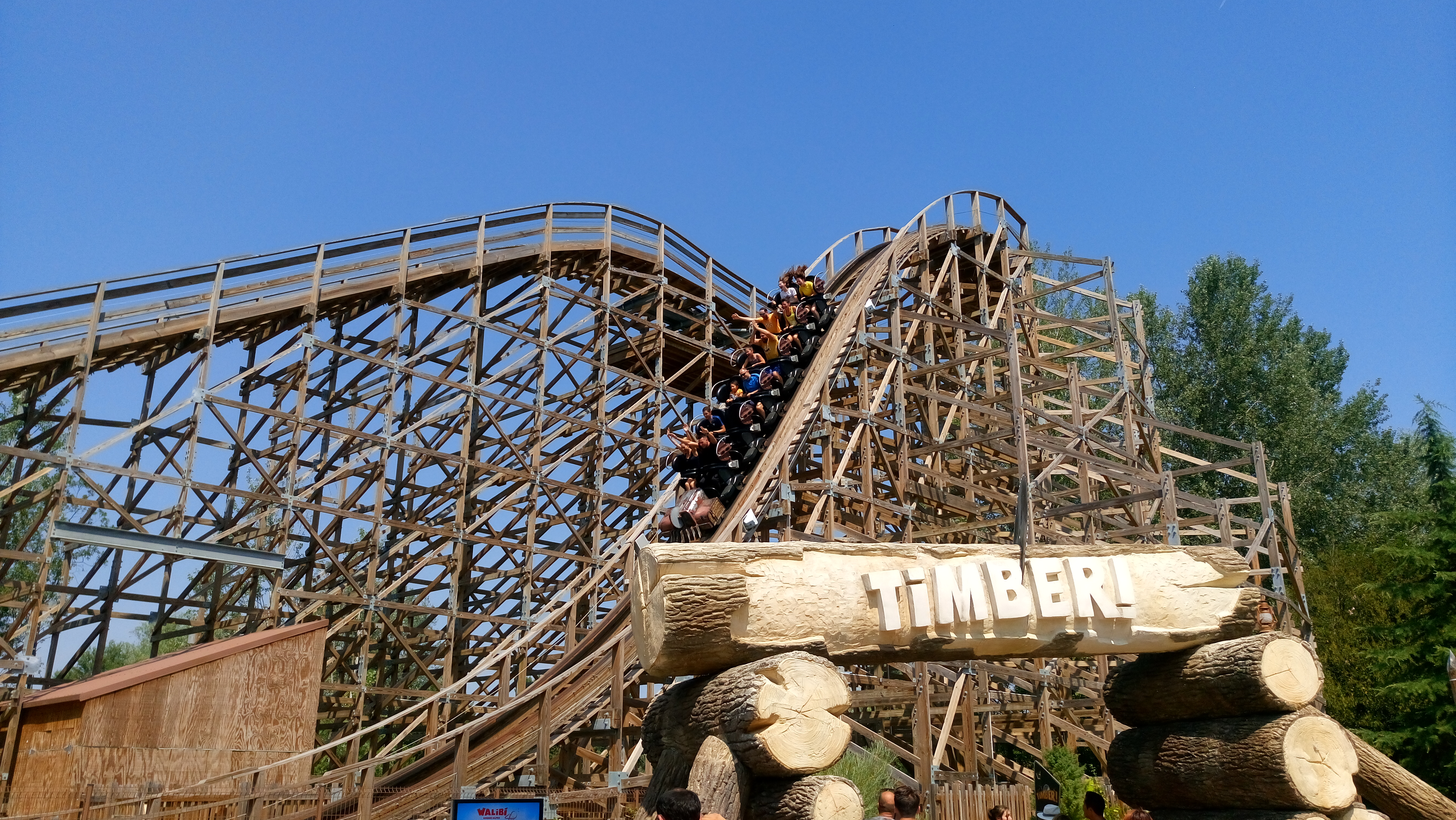 Sweet, baby Timber. This ride is glorious but oh so short. Clearly the bar was set here to not compromise on pacing so with a mere 60ft drop you get bucket loads of stupidly good airtime before being thrust into the brakes crying for more.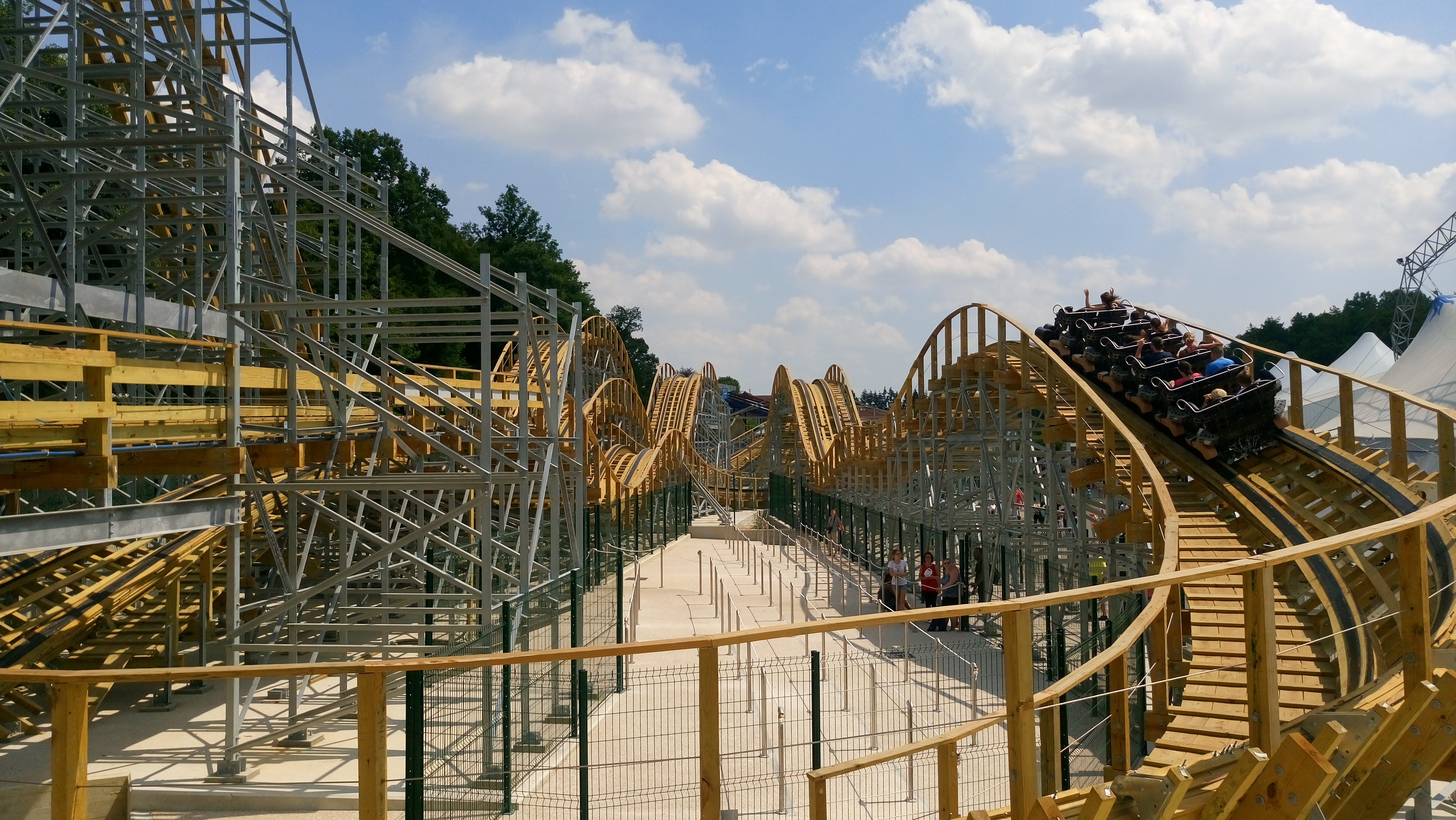 Wood Express is where the real magic in France happened. Somehow the same sized drop as Timber then goes on twice as long and delivers 13 punchy airtime moments with near perfect consistency. It defies physics. My only downside with the small ones is that they just don't have the sheer speed to be truly aggressive.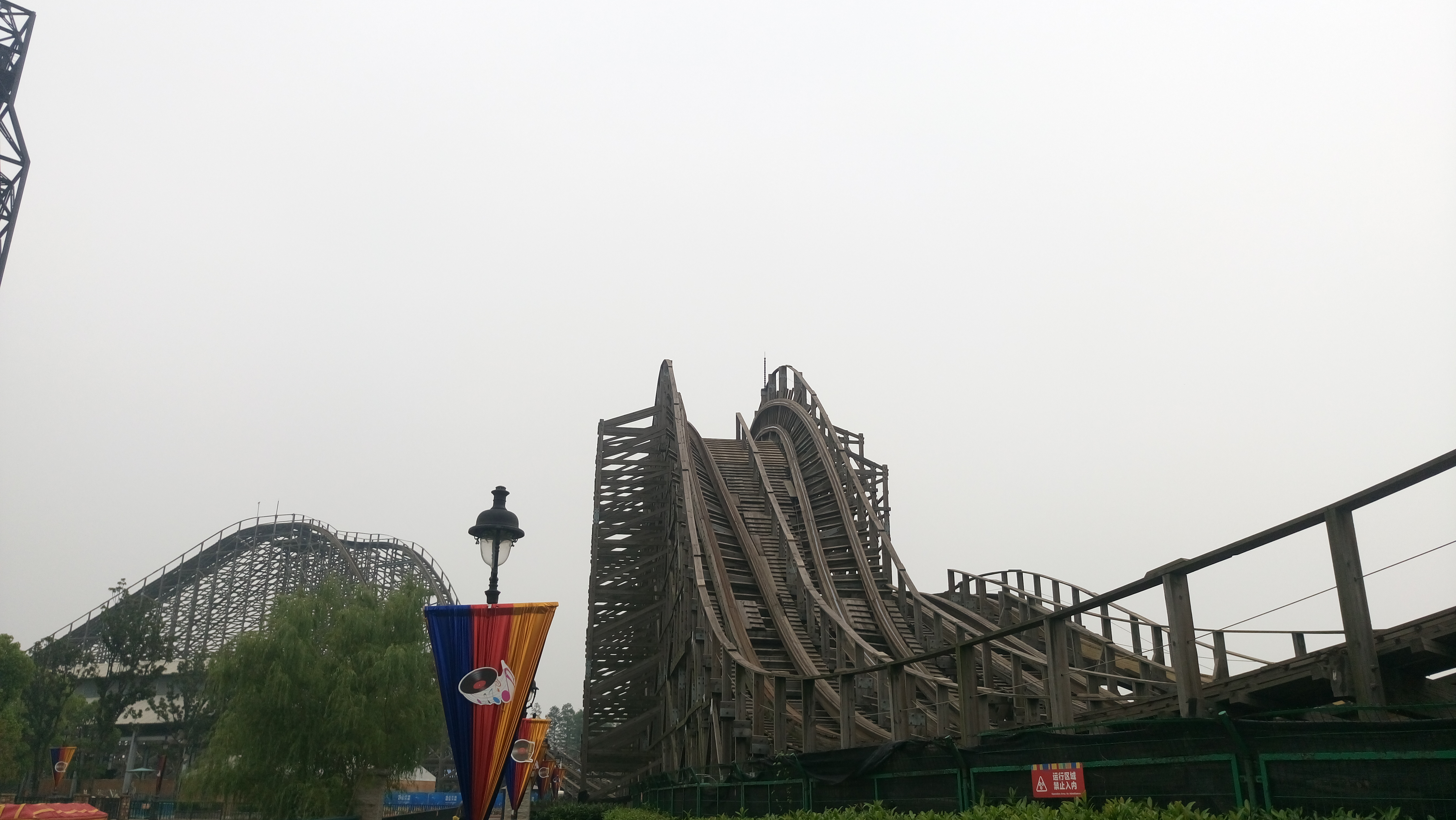 I really wish I could have experienced the daulers in all their dauling glory, it might well have knocked it up a spot or two because I'm such a sucker for ride interaction. As it was I just had the one side to try and it was great, particularly the dawn of the sideways airtime hills that I admire so much.
A little on the long side, loses pace at the end and certain moments tailored to the intertwined experience have noticeably come off worse for it.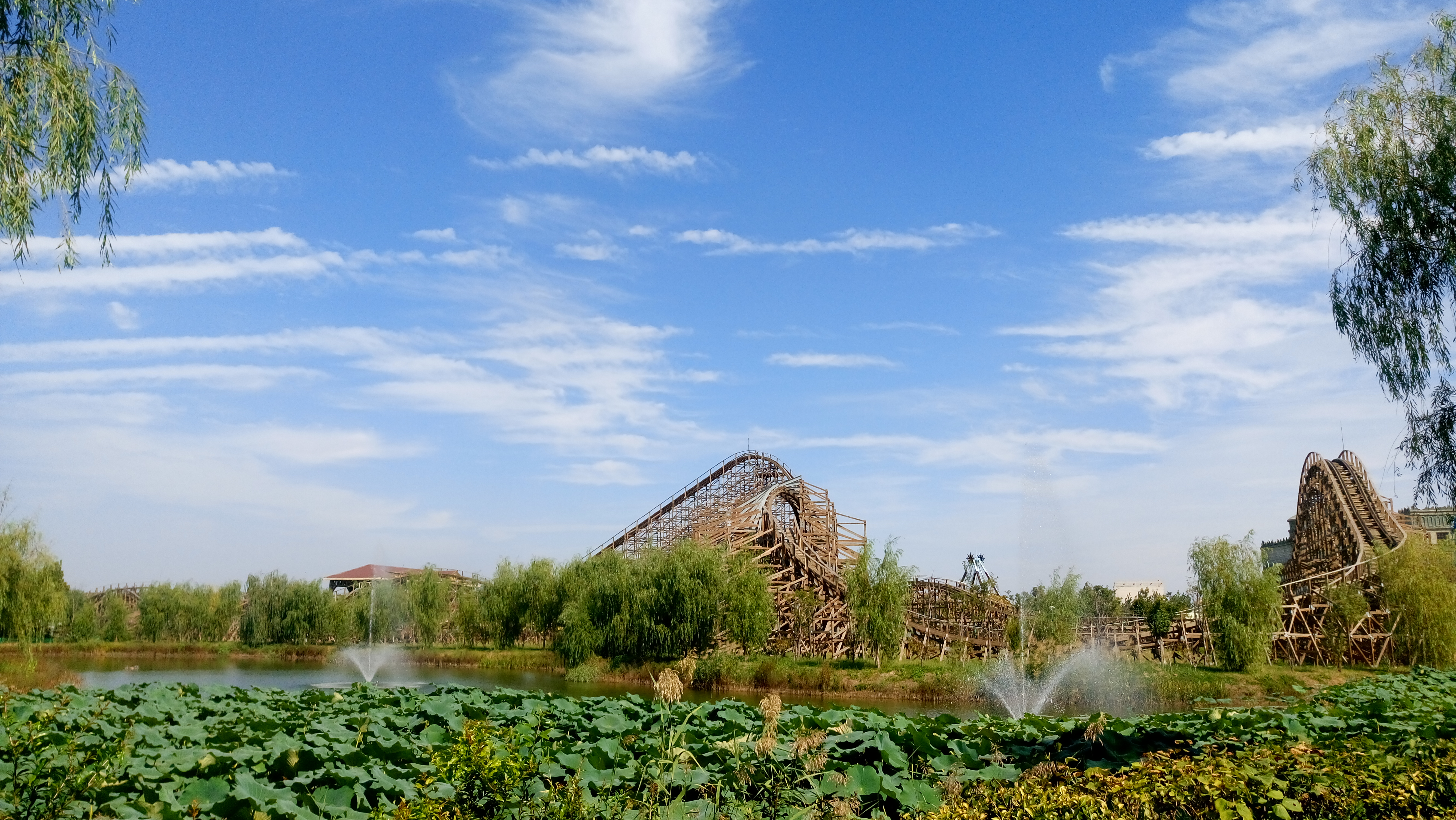 This is the Jungle Trailblazer with the inversion that gave me a headache. I could also say the hills were constructed in the wrong order here, but the best ones are the littlest in the middle and to move them would be to do them a disservice. It's just the follow up that doesn't live up. Amazing, in parts.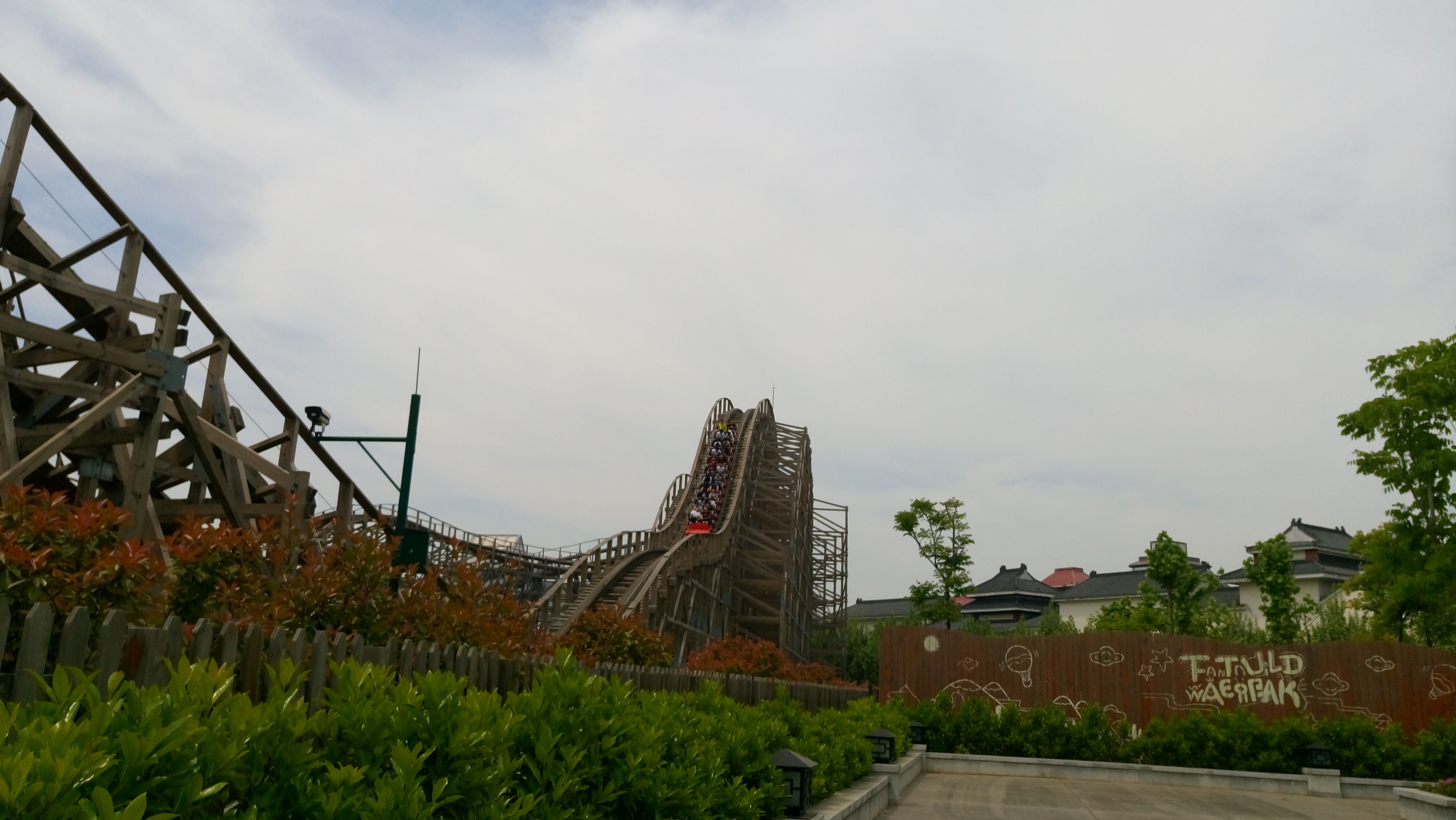 Throw your hands up and say Wuhu (sorry). Approaching Jungle Trailblazer perfection but that ONE high up turnaround just… wasn't necessary. The inversion seemed to work better this time and the rest is marvellous. The big spiters had big payoffs.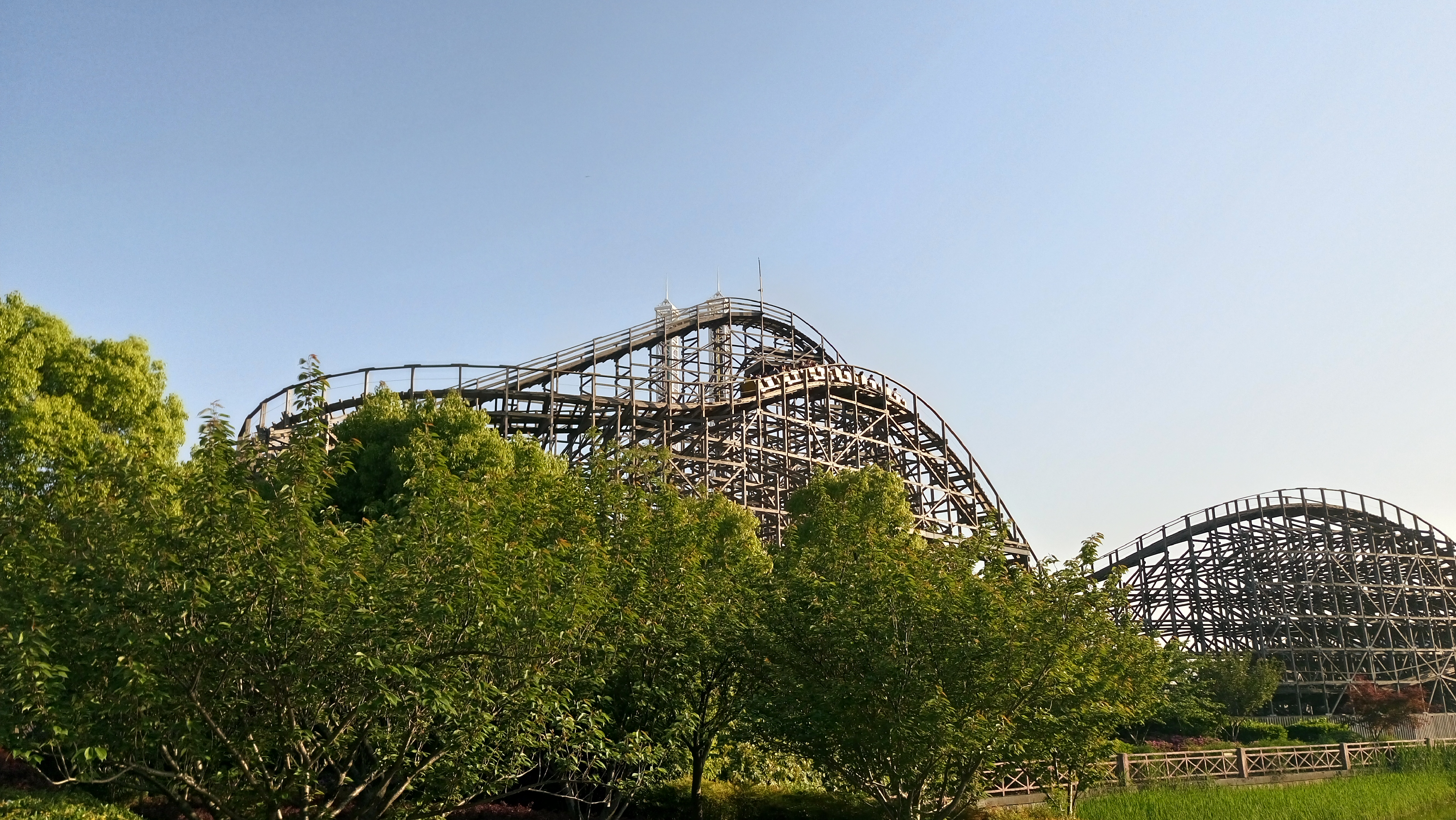 The other big spiter. I rode this the day before the one above and it just edged it. Love the diversity in style on this one with the more traditional big hills and turnaround, even though it's more Intamin's forte. Just as if to remind you that Gravity are better though, it shifts a gear in the second half and gets stupidly out of control as it hurtles and hops between the structure in the wonderfully free and easy old PTC trains. Glorious.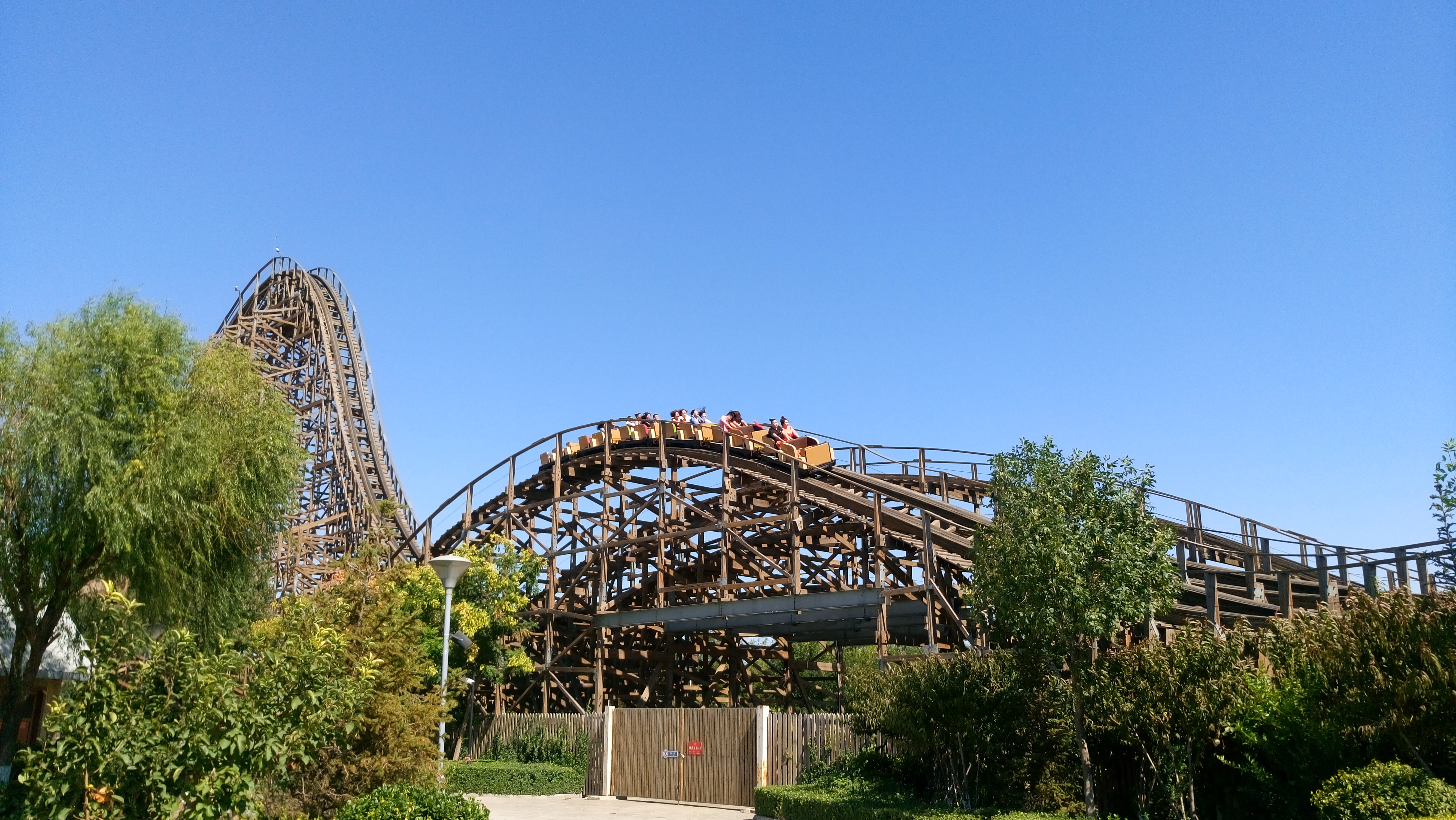 I hadn't realised how well the PTC trains held up in the grand scheme of things, but they come in at number two as well. Fjord Flying Dragon is an absolute beast and the Jungle Trailblazer equivalent is a worthy tribute (if it had to exist at all). So aggressive, so much varied airtime, so much bruising. Why not number 1? The last one and a half hills don't live up to the rest. The tiniest of margins.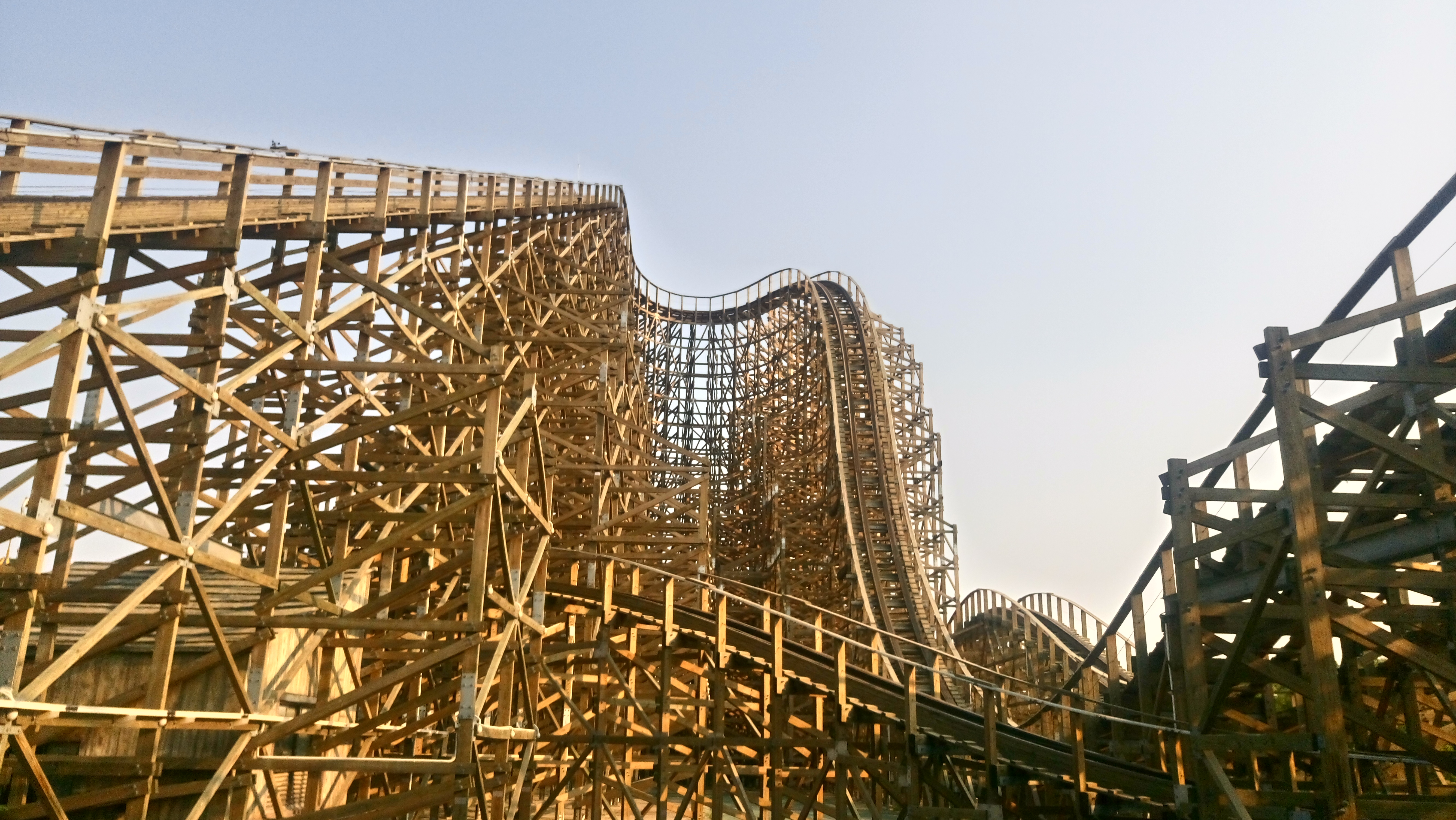 Which makes it lose to the king. And the other king. Two Jungle Trailblazers in one and I should have resented it but I just love this ride so much. In one of the most amazing runs of my career (sadly unlikely to happen again) I did 4 of this list back to back and this thing came out on top. Raging relentlessness, pacing perfection, the ultimate Gravity Group package.
Your move USA.