Ride Review – Colourful Trip & River of Tales
Colourful Trip and River of Tales are both boat based dark rides, seemingly inspired by Disney classic 'It's a small world.' There have been three iterations of this ride system at Fantawild resorts so far and these are the two newest I have come across, currently only at Fantawild Asian Legend & Oriental Heritage Changsha respectively.
They've switched up the themes up a bit since the widespread originals (usally named Colourful Kingdom), finally moving away from the standard summary of people from different Chinese regions.
In Colourful Trip, the country of Brunei is represented by many scenes of their national interests and tourist attractions including rainforests and mosques, each nicely decorated and detailed.
I found the results of these two much more enjoyable and quaint than the originals, though a bit of translation obviously helps to enhance the experience.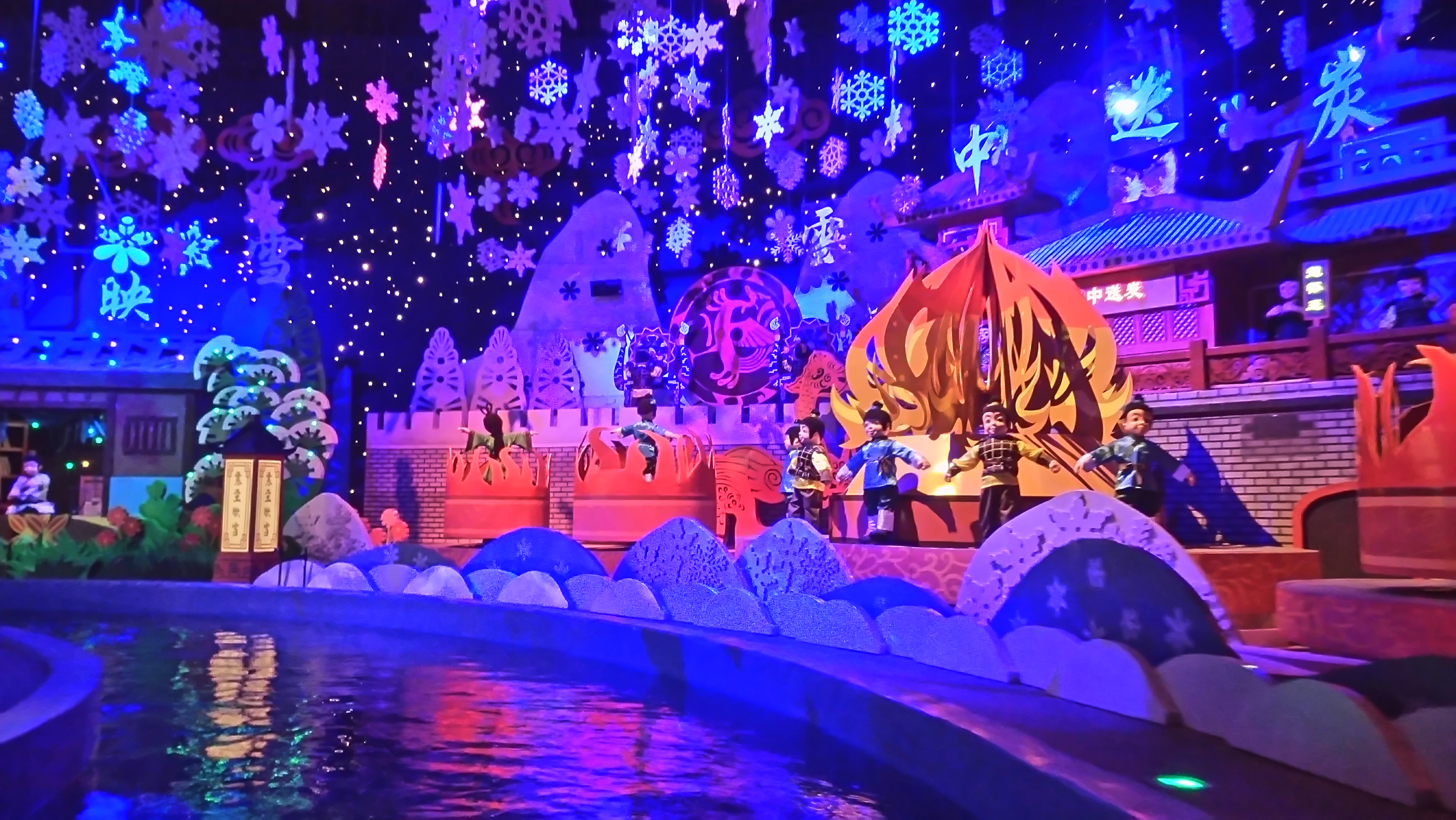 River of Tales tackles four character Chinese idioms called Chengyu, using wonderfully imaginative scenes to depict various traditional phrases of wisdom. Here's a few examples:
To send charcoal in snowy weather = To provide help when it's most needed.
To play the lute to a cow = Talking to an unappreciative audience.
And perhaps most famously – crouching tiger, hidden dragon = don't underestimate someone with hidden talents.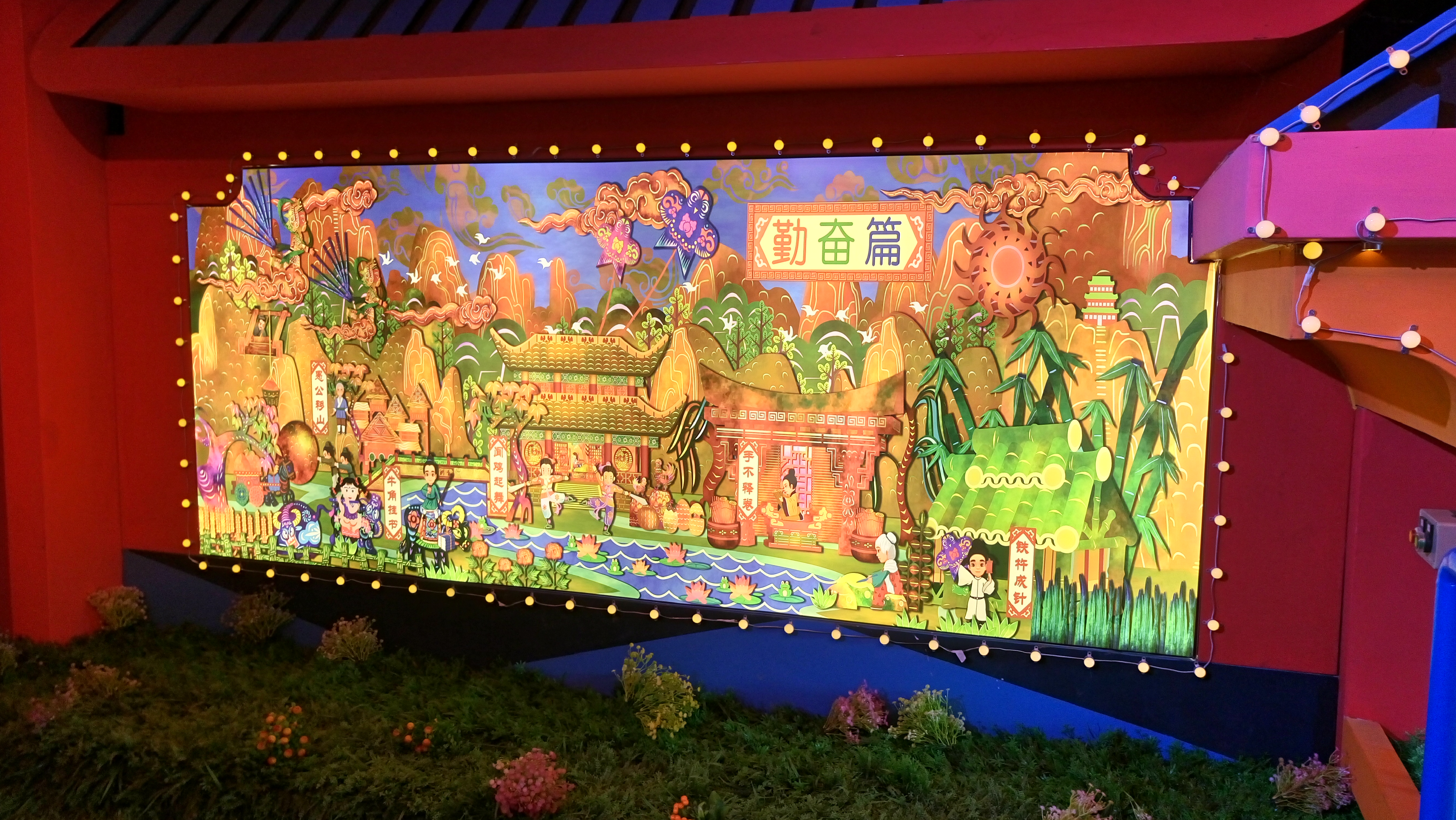 I've been saying this regularly about my most recent Fantawild visits but it's great to see that they are finally moving onto new things rather than just recycling the same old rides forever more. As well as providing fresh stories and theming, the whole aesthetic of all these types of attractions just gets better and better every time. The sets look nicer, the sound hits harder and it just feels more polished overall. Continual improvement all the way.
I wouldn't usually get over excited about attractions like these but they really were a pleasant surprise to stumble across, particularly not even knowing one of them existed. They're not the most mind-blowing rides around but definitely a solid addition to any true 'theme park' day out, to give you that real range of experiences.
Here's a handy guide to where they both are and what else is on offer.