Ride Review – Celestial Gauntlet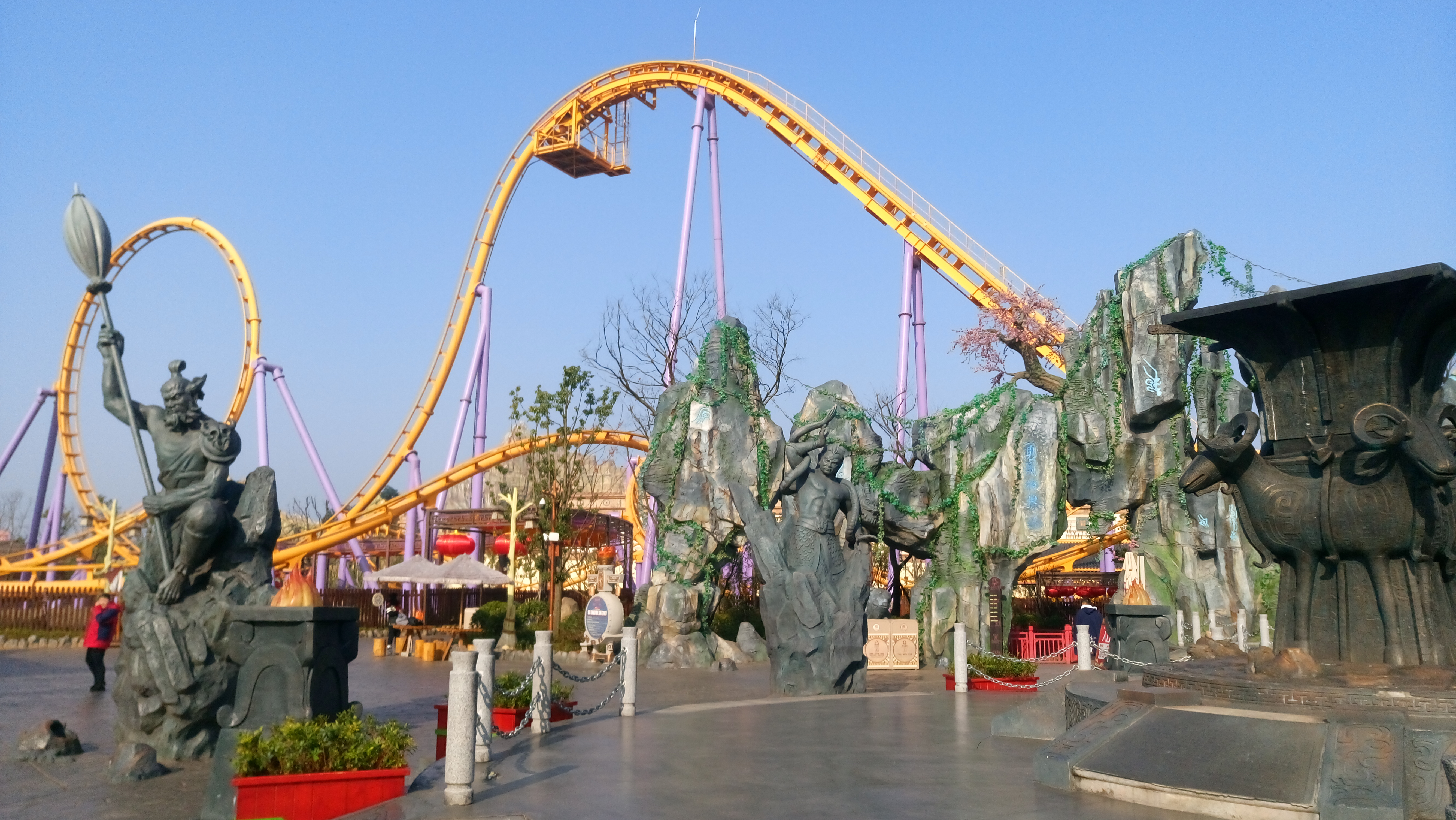 Celestial Gauntlet is a Vekoma looping coaster situated at Oriental Heritage Changsha. This new generation of rides from Vekoma has been exciting enthusiasts for a few years now, showing off a new age in their manufacturing skills after being stuck in the rut of their much lamented legacy of Suspended Looping Coasters and Boomerangs.
While obviously a massive improvement by comparison, I'm yet to be truly convinced by their journey into the big leagues.

This particular layout has been titled the Hyper Space Warp, named after the original inspiration of Formuła at Energylandia, with the key difference here being the use of a conventional lift hill rather than an LSM launch. Guess what? There's already another one of these at another Fantawild park, I'll add it to the to do list.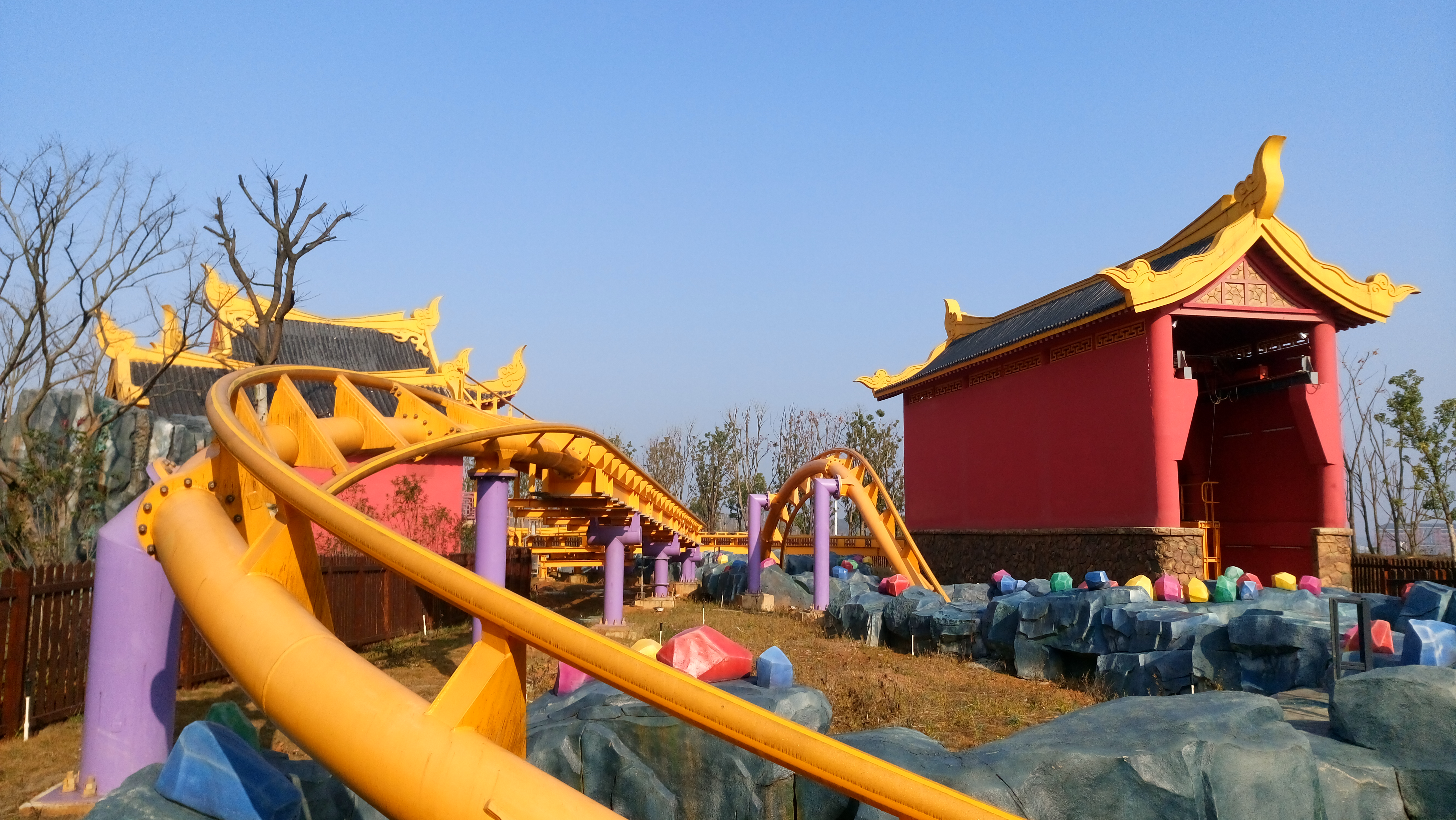 Having now ridden both this one and it's Polish Uncle, they are more dissimilar than I originally anticipated. Being a sucker for a lack of spoilers I hadn't really studied them past the first inversion. While they do follow an identical layout for the most part, where Formuła hits the brakes, Celestial Gauntlet keeps the momentum going for several more hills at the end. Good.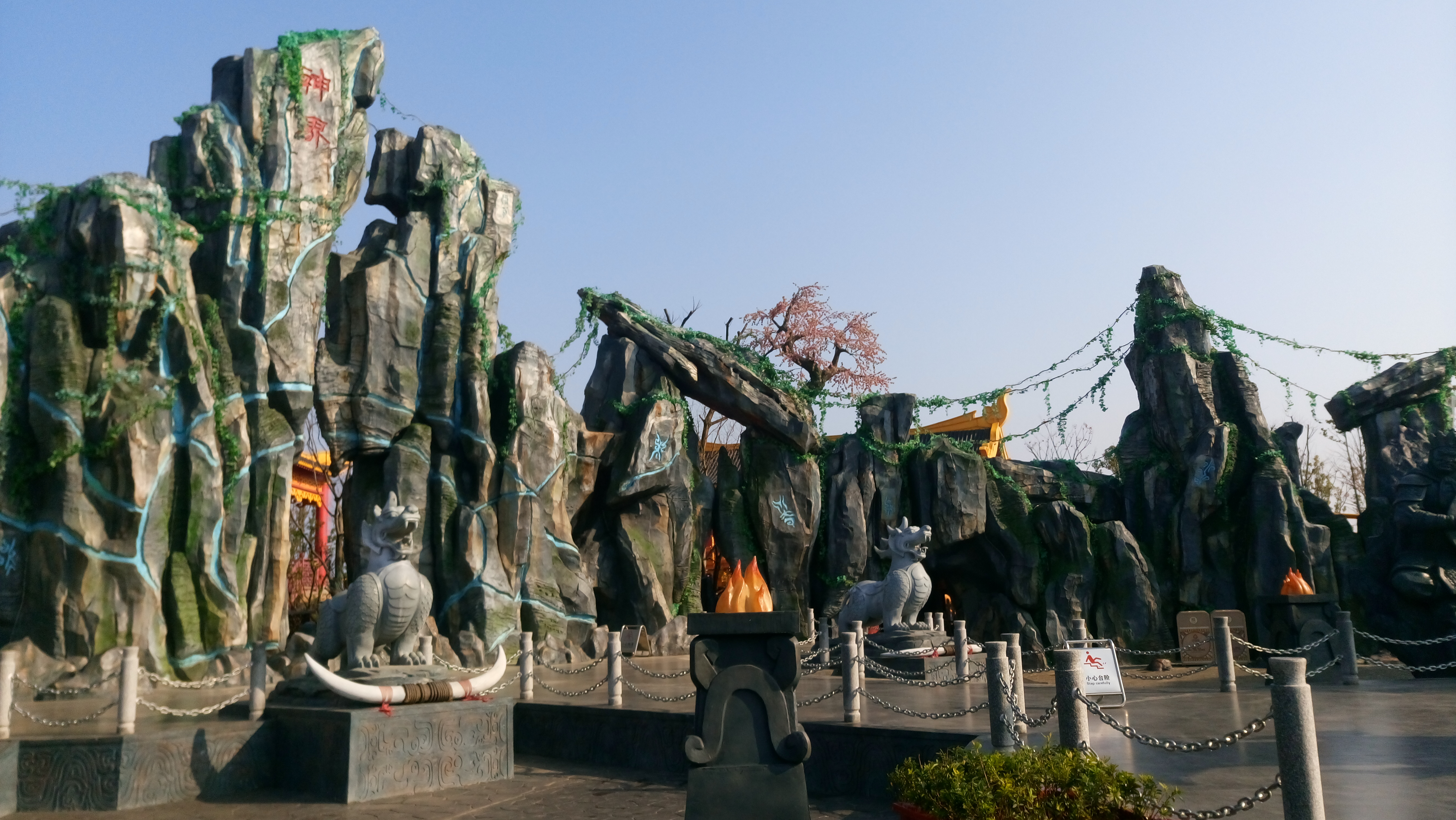 The other significant enhancement you may have already noticed is the theming. The entrance plaza for this ride was stunning and being beckoned by a staff member in a fur cape to slip between the cracks of some magical looking rocks was a great beginning to the experience.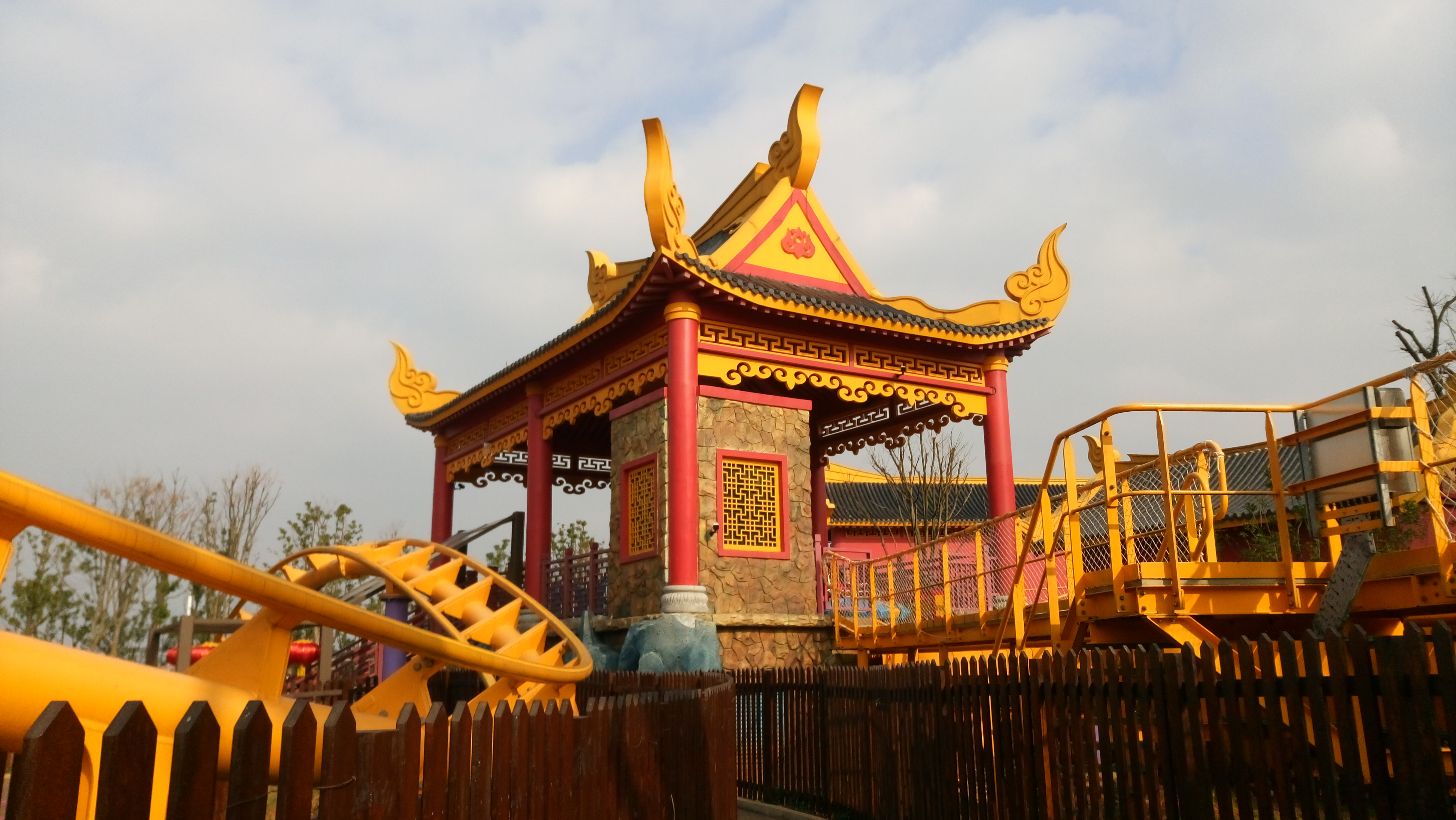 As is often the case in China I was greeted with an entirely empty train once in the station, with more staff members eager to actually run the ride and keep themselves entertained. Vekoma's latest sit-down trains follow the modern trends of comfy seating with a lap bar that comes over from behind the head.
There's an unfortunate addition to this system in the form of vests however, something I was always sceptical about. Freedom of movement is very important to me on a ride and previous experiences with a similar setup on certain B&M creations had shown me that certain coasters can be inhibited by restraints of this nature.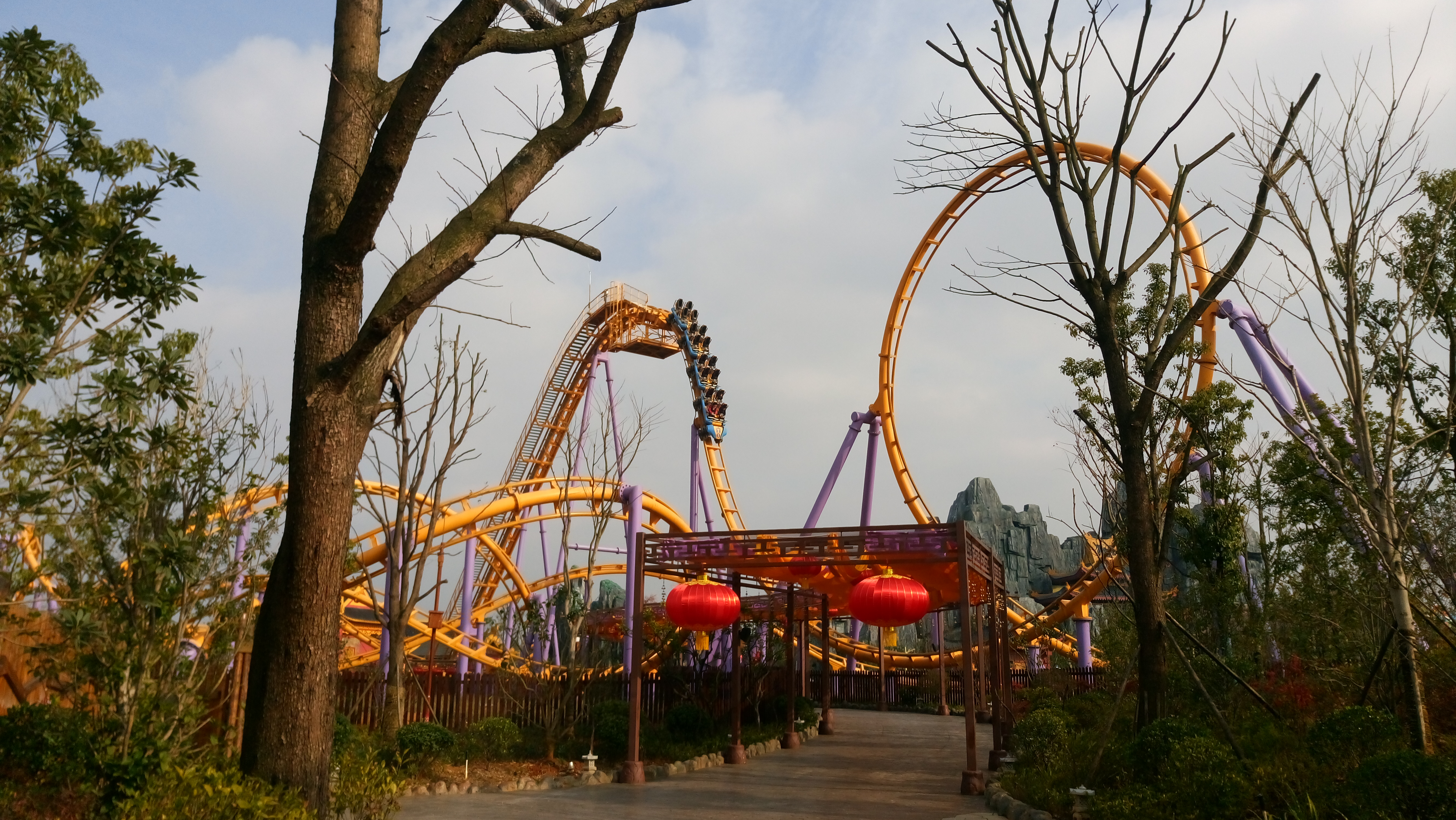 I'm not sure what the theme to Celestial Gauntlet actually is, but as you crest the lift hill there's an unusual sound bite that plays from some speakers that involves a lot of people screaming. Are we fighting with the Gods or is it just a cue for what to do on the ride? Who knows.
The first drop has a certain punch to it, trying to kick you out of your seat briefly and then being marred by the restraint somewhat.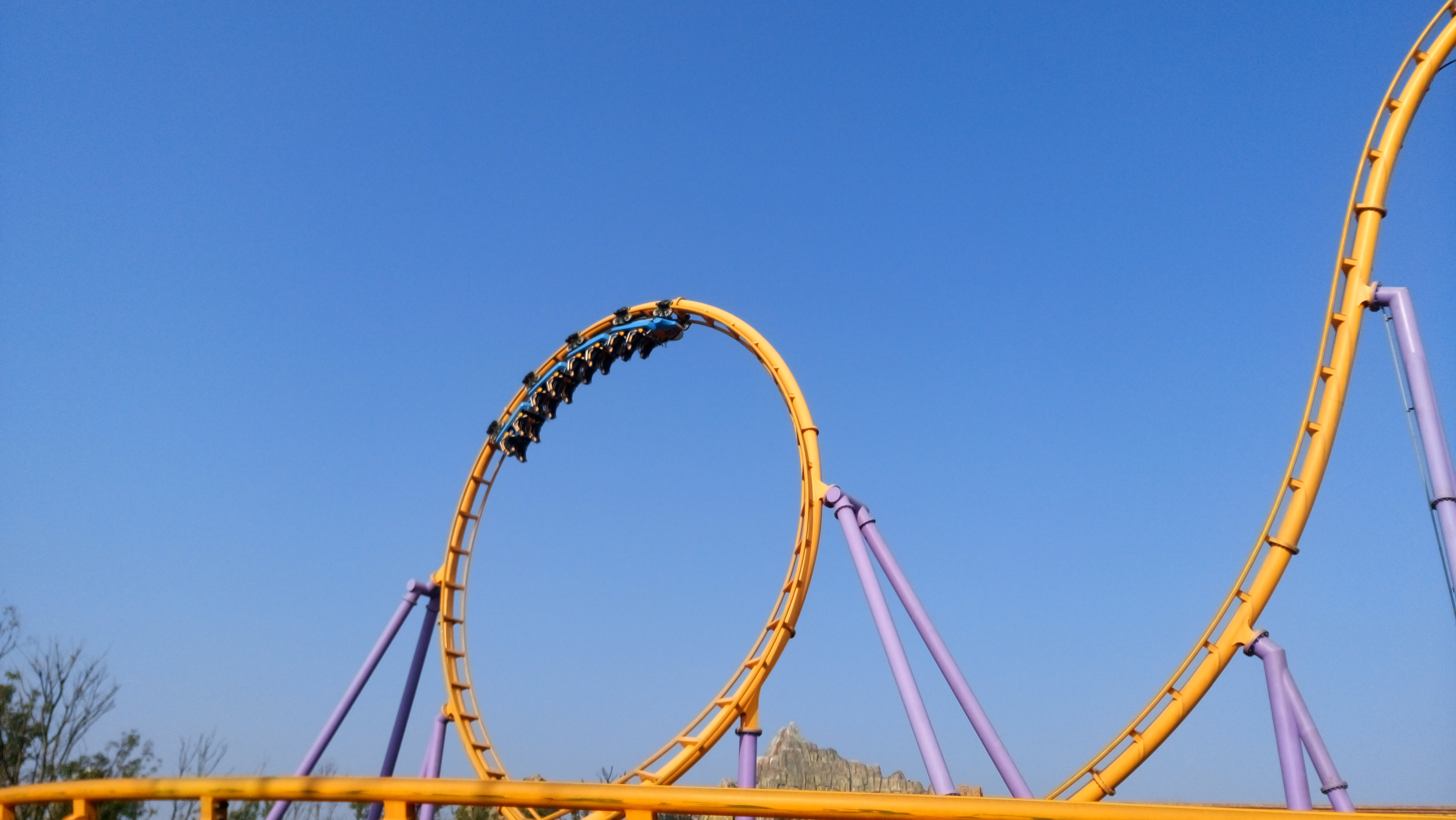 The following inversion is particularly glorious, giving a satisfyingly sustained moment of hanging riders upside down. I've developed a real appreciation for elements like this that actually try to create interesting sensations as opposed to the traditional loops and corkscrews of old, which were just for show really, something to grin and bear with.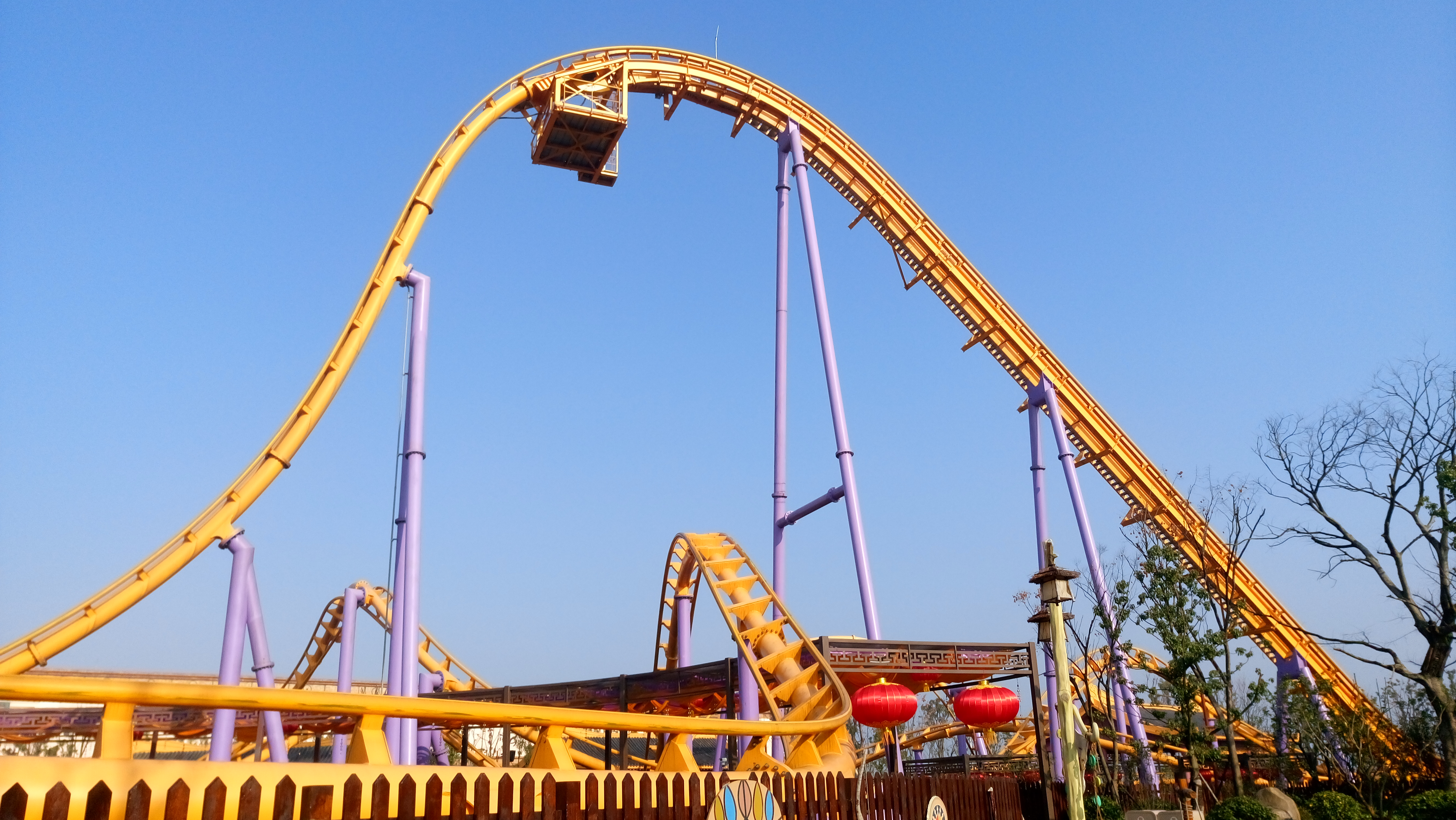 This opening sequence is actually the strongest part of the layout and to keep the contrast of forces going, there's some good positives into a tight banked turn before the most signficant moment of airtime in the layout. Again this hill is good, but could have been better if the human body was able to respond more naturally to it.
From this point onwards the ride started to feel a little safe and clinical rather than the out of control nature I was hoping for.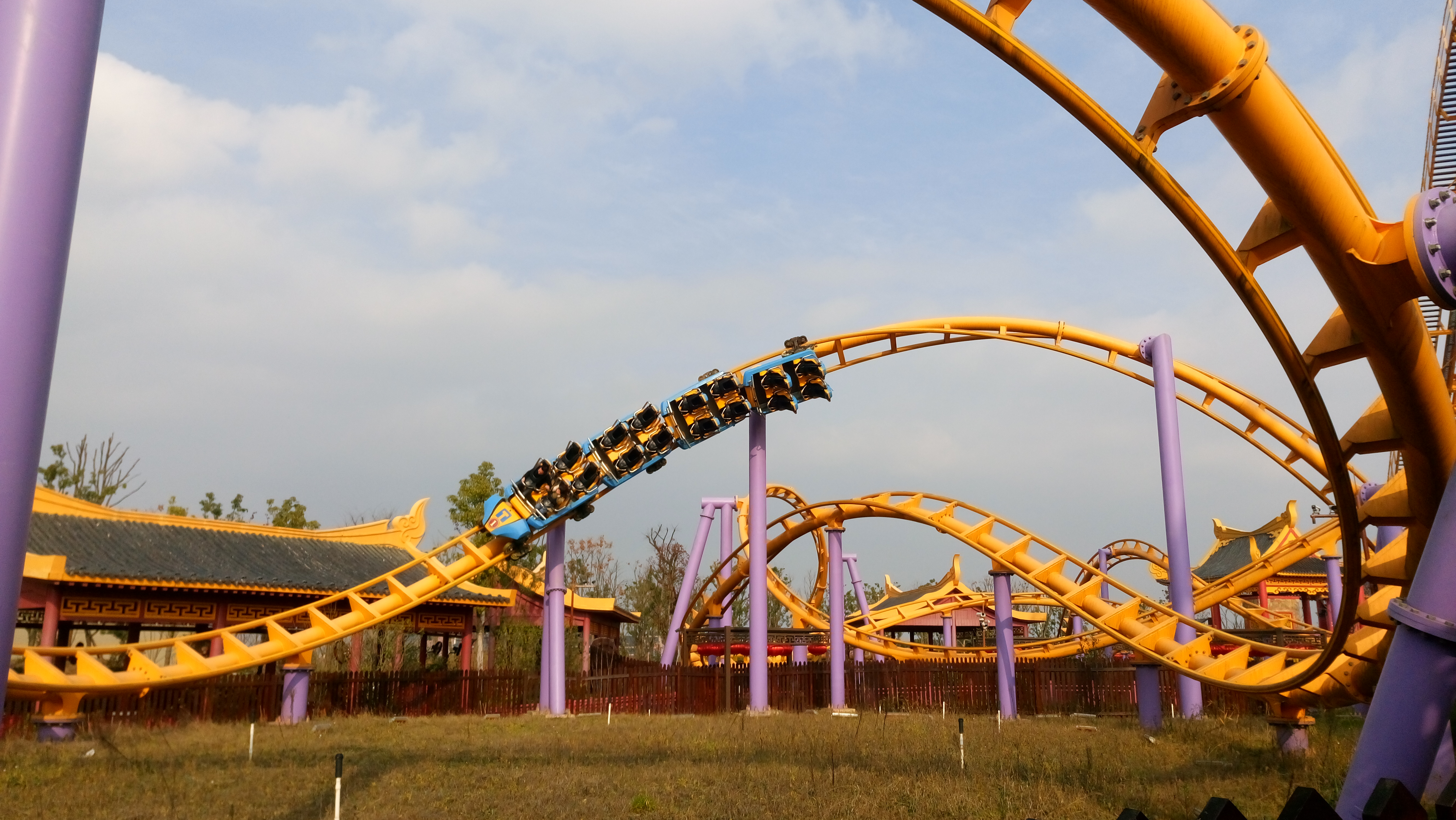 The train bounces between both twisted and banked airtime hills, a couple more inversions and some sharp turns with an impressive flow and pace. It seems well designed and even while on ride, visually, it looks like everything should really deliver. The results were varied though. There seemed to be a bit more style than substance and I found many of the forces just weren't quite hard hitting enough for my liking. This remains my general impression for all the new generation Vekomas I have experienced. Don't go expecting game changers just yet.
The end result is a very fun and rerideable attraction, particularly with the interaction in the last part, diving in and out of caves with some very modern and unorthodox transitions. I'd struggle to take it anywhere beyond that word however, good clean fun.
It's not amazing and I didn't quite think it fits the bill as a star attraction for a park of this magnitude. It would make a lovely complimentary coaster to something bigger and badder. Hmm… what else do Fantawild do…
Score Card