50 years of coasters – 2010
Apologies for flogging the same series 4 weeks in a row, I'm actually out riding rollercoasters again on an extended road trip right now and this felt like the easiest rhythm to get into for churning out some scheduled content to tide things over. One massively overdue trip report, coming right up.
Four racing cars, three sets of duelling coasters, technical problems and fire galore, this year has it all. It feels like a good way to start the 2010s and I'm sure there will be some surprises in store with how this one plays out.
---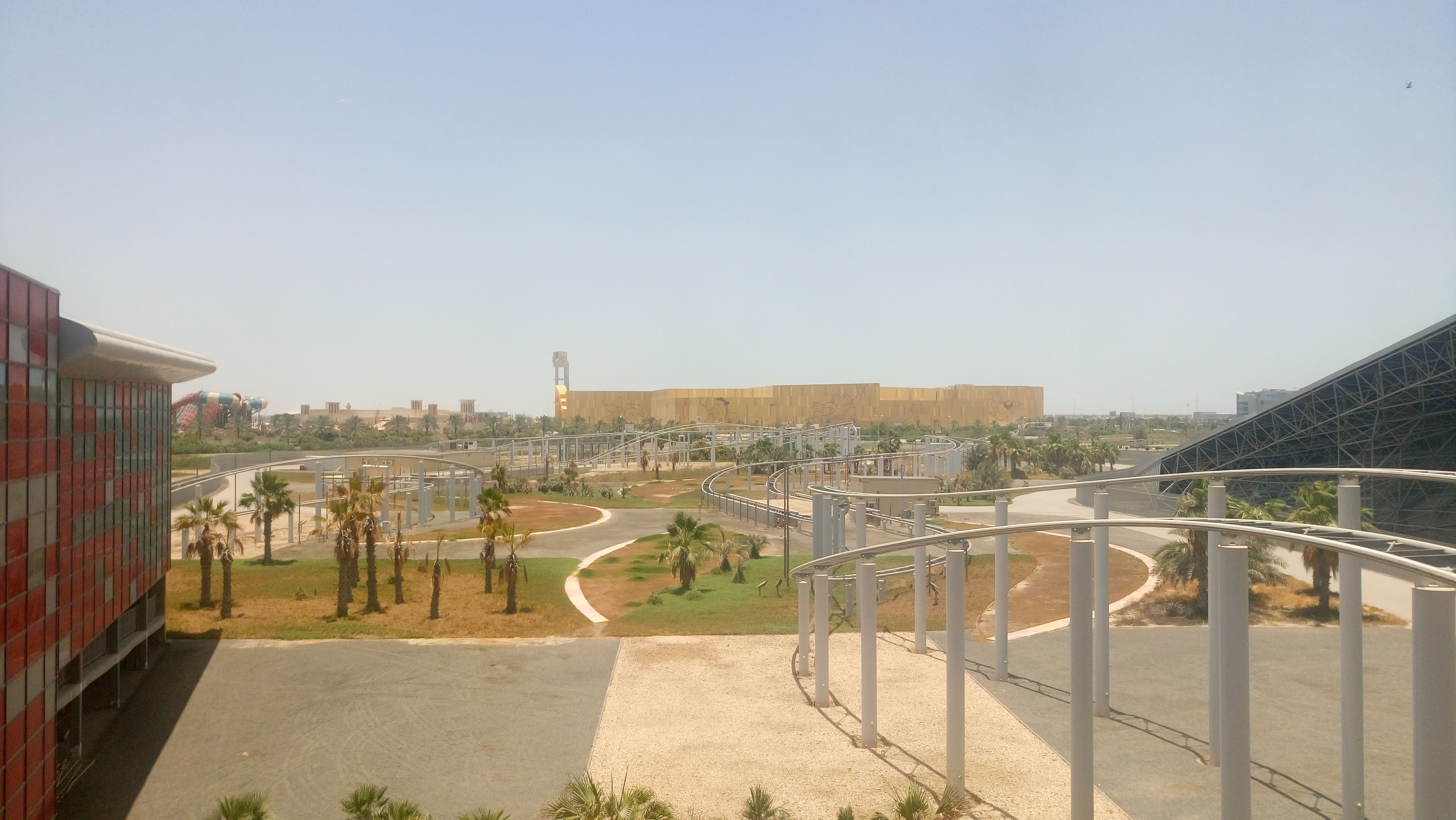 The opening of Ferrari World put the UAE on the world coaster map as a potential key player for the first time. It kickstarted some real momentum for the region and with a lot of cash and empty land floating around this became a particularly exciting prospect. Fiorano is an interesting design, a duelling Maurer coaster with several controlled launch sections and predominantly unbanked turns that really try to emulate the sensation of racing cars far more than any other rollercoaster I've experienced.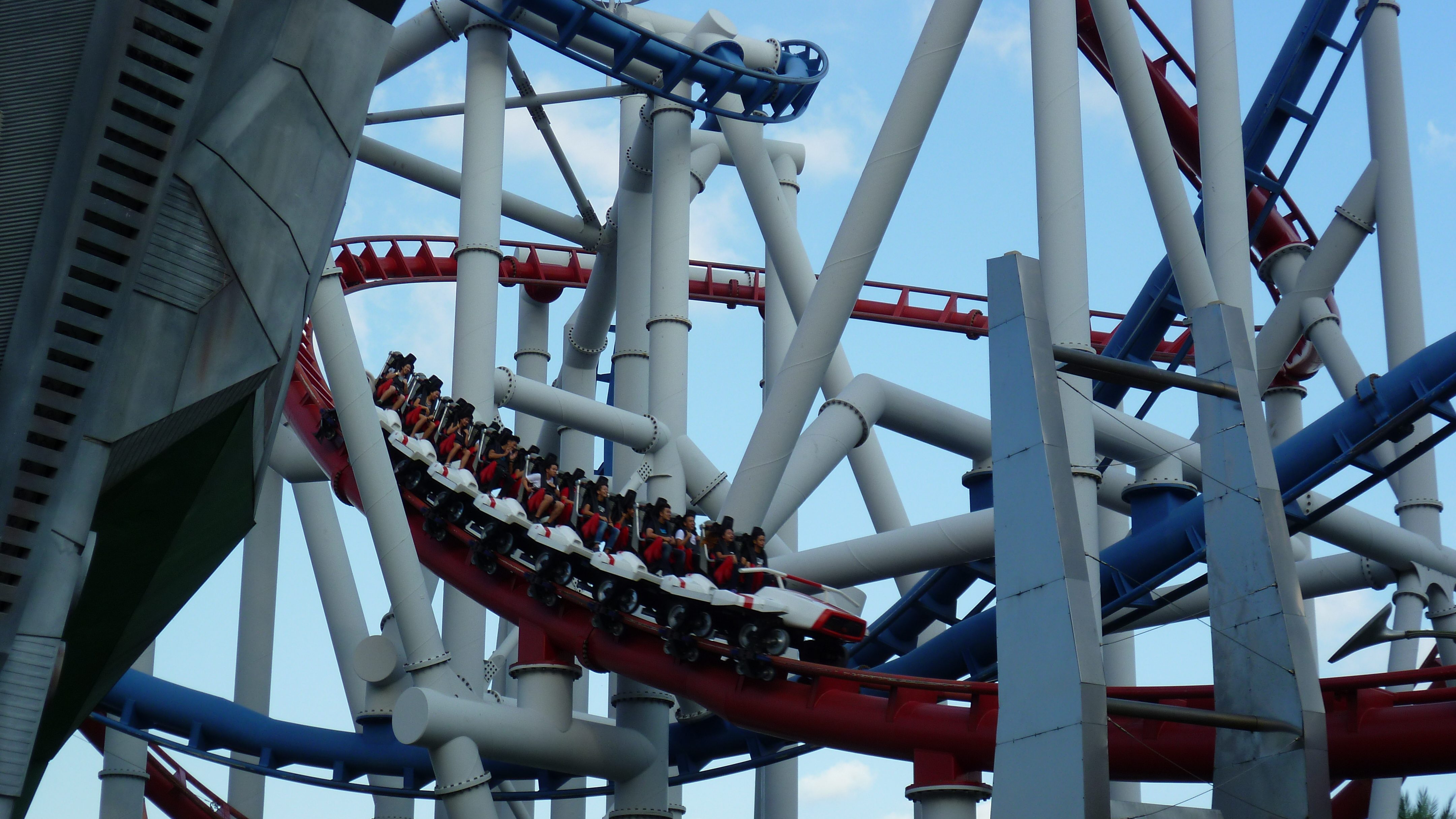 The other big news in Asia this year was the birth of the latest Universal Studios park. It debuted with the world's tallest duelling coasters and a new styling of product from Vekoma, one that actually looked rather different to the above in the train department. The headline attraction spent half of its life closed and then had them replaced due to 'technical difficulties'. The Human side is the non-inverting sitdown version and the lesser of the two, though it contributes greatly to the spectacle of course.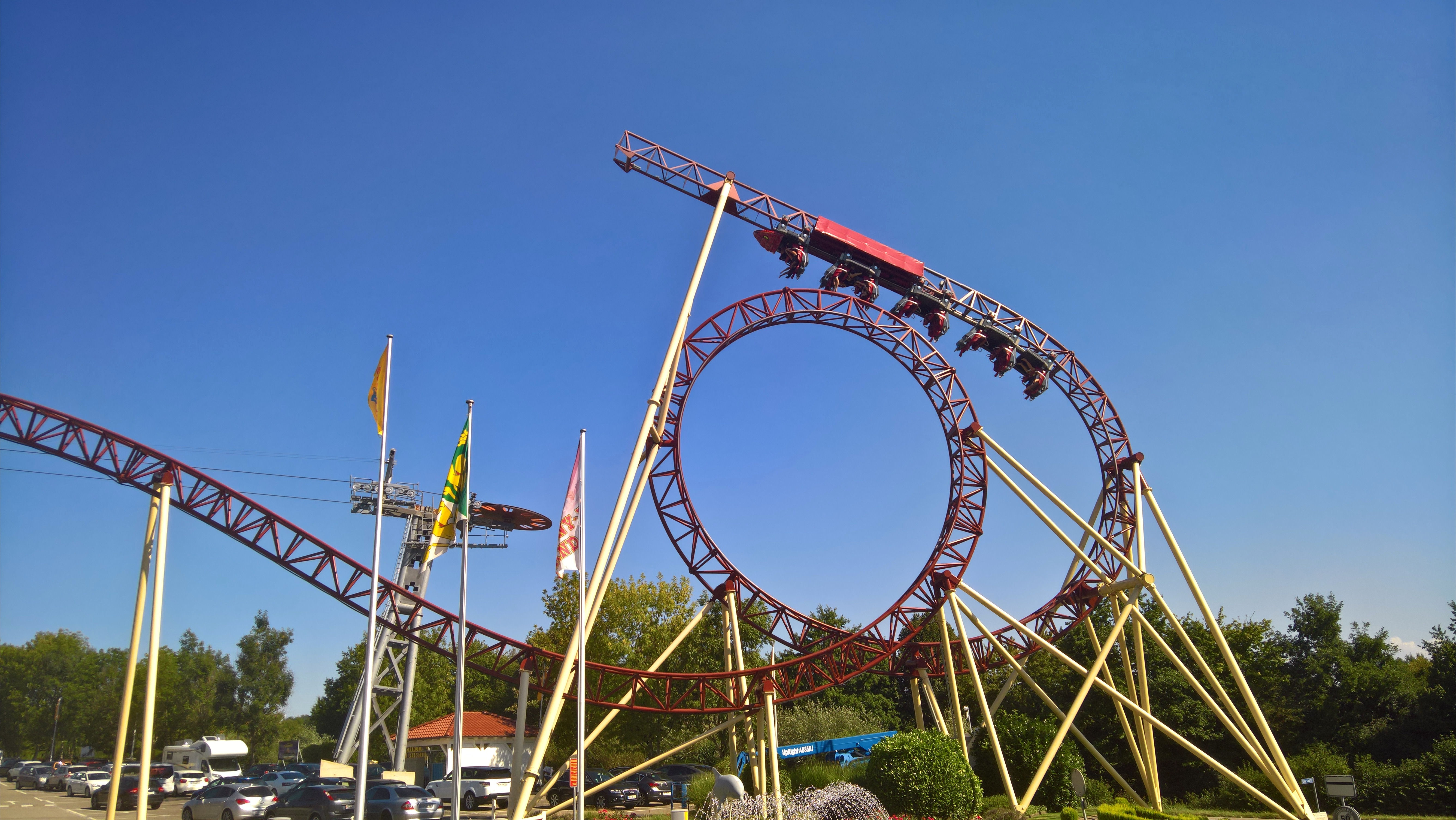 The Pax 'Loop 520' is a crazy and unique creation that somehow found it's way to being Switzerland's most significant coaster. Not for the first time we'll see in this list it had a troubled past, with some track replacement taking place. The trains were also upgraded for the 2020 season just in time for my visit and so I think we found it at its absolute best. Good timing resulted in a great ride.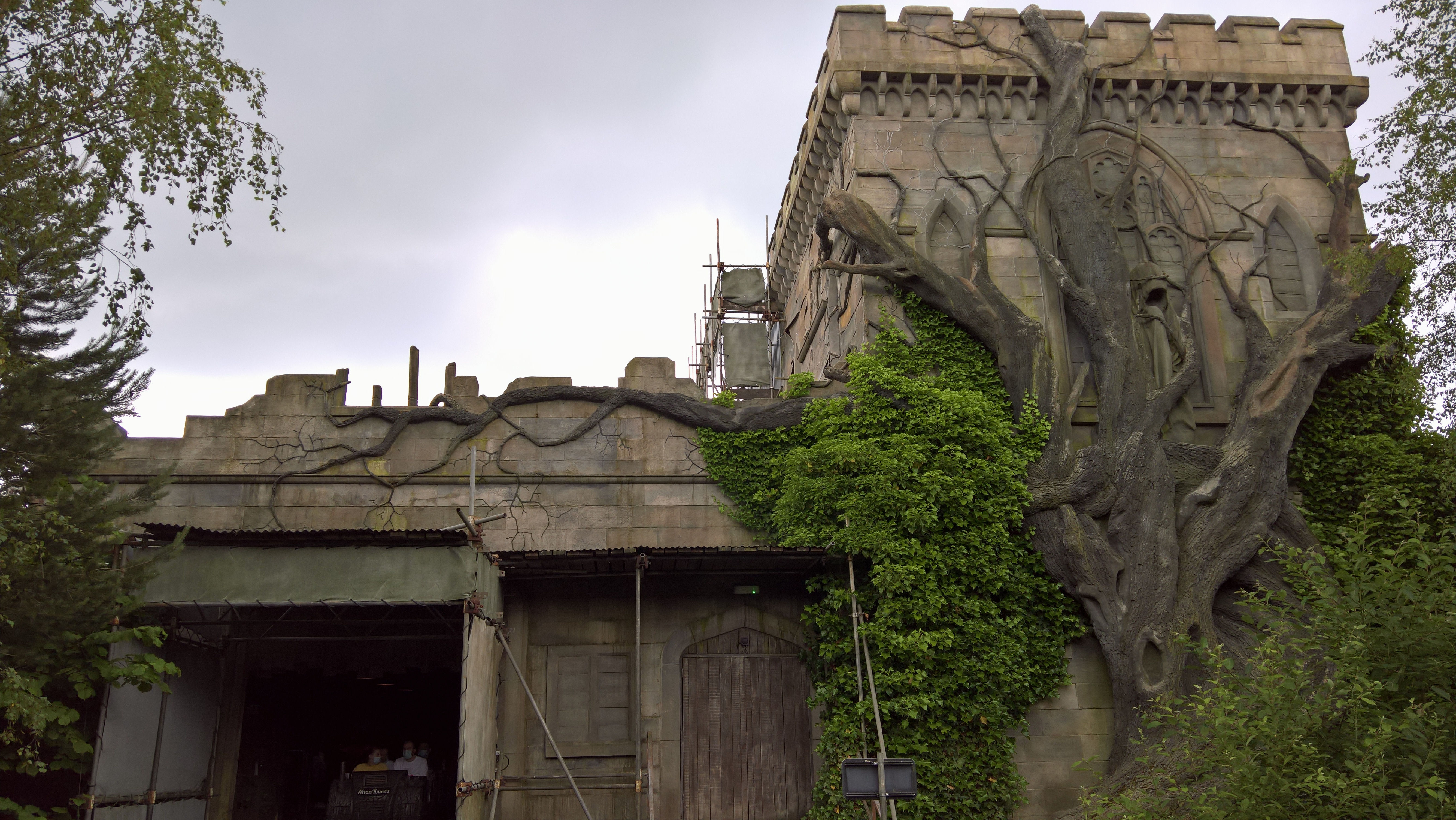 An Intamin family coaster with a drop track became Alton Towers' next claim to world's first fame, with a satisfying indoor plummet that moves both track and train vertically downward together. The feature is used to great theatrical effect, though the common consensus is that the rest of the hardware doesn't really live up to this moment and the entire concept was poorly marketed by the park. Personally I'm quite the fan of it regardless.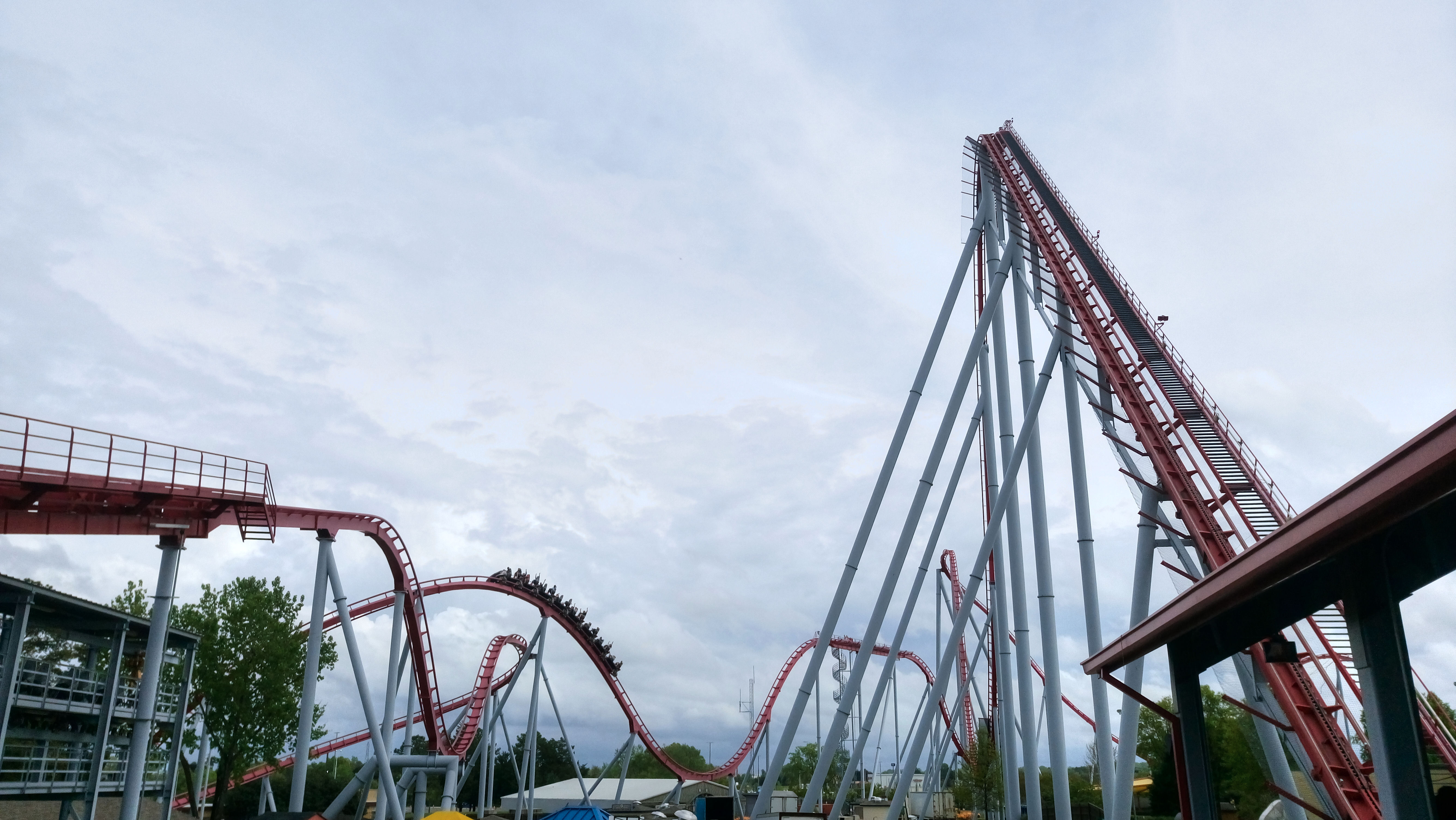 The year of the Intimidators was a battle fought and lost by B&M if only for the fact that they didn't do anything special with their now standard hyper coaster setup. This one is very run of the mill, somewhat sluggish and doesn't quite live up to the race car theme that it's all about, yet you still can't really go wrong with something of this scale and pedigree, if you want to play it safe.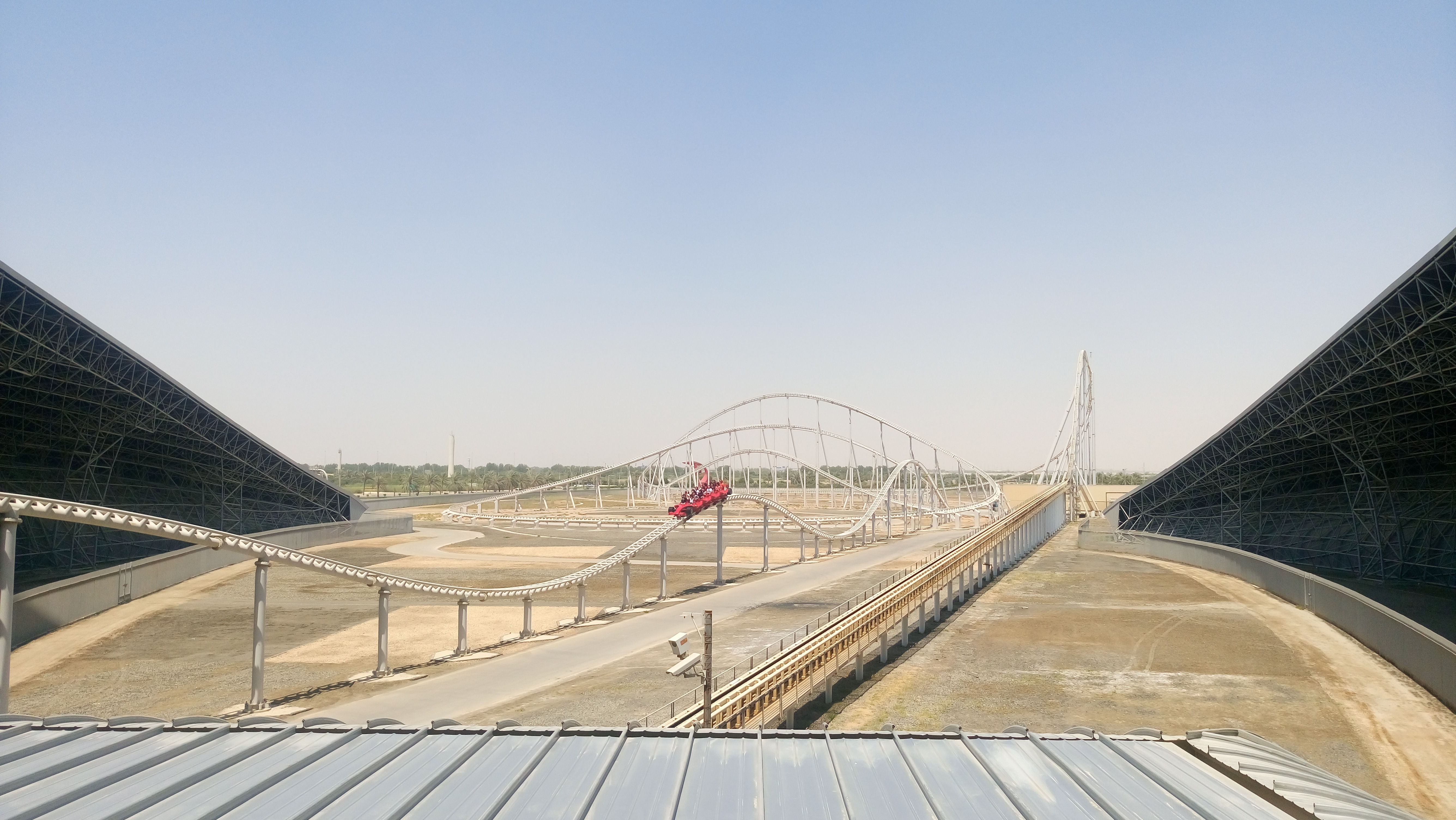 No safe options where Intamin were concerned this year however. It was time to smash the record for world's fastest coaster in ridiculous fashion with an eye-watering 149Mph. Rossa also goes for a different approach to the previous record holders by having a bit of a layout and focusing on pure speed rather than using it for height as well. It's a little too 'big Rita' for my liking, but both the face-ripping nature of the launch and that sequence of hills at the end are pretty special.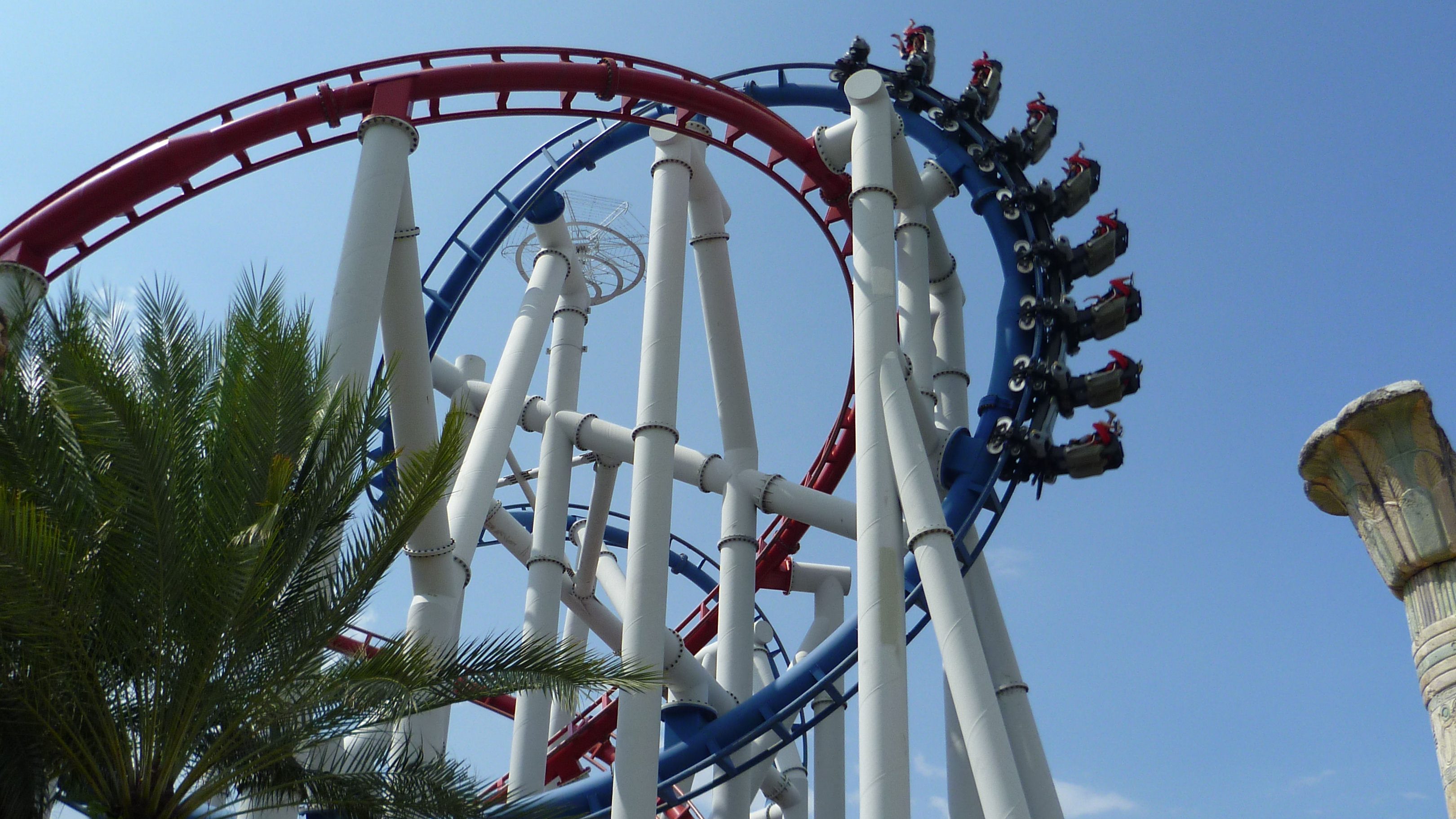 This Vekoma SLC kicks ass, and it's not often you'll hear that phrase. The ride gets somewhat overlooked in this new wave Vekoma obsession either due to location or a bad rep from those 'technical difficulties', but for me the manufacturers evolution started here and I'm yet to find one that is more impressive. It has that unrefined, wilder quality I'm still holding out for in the latest creations.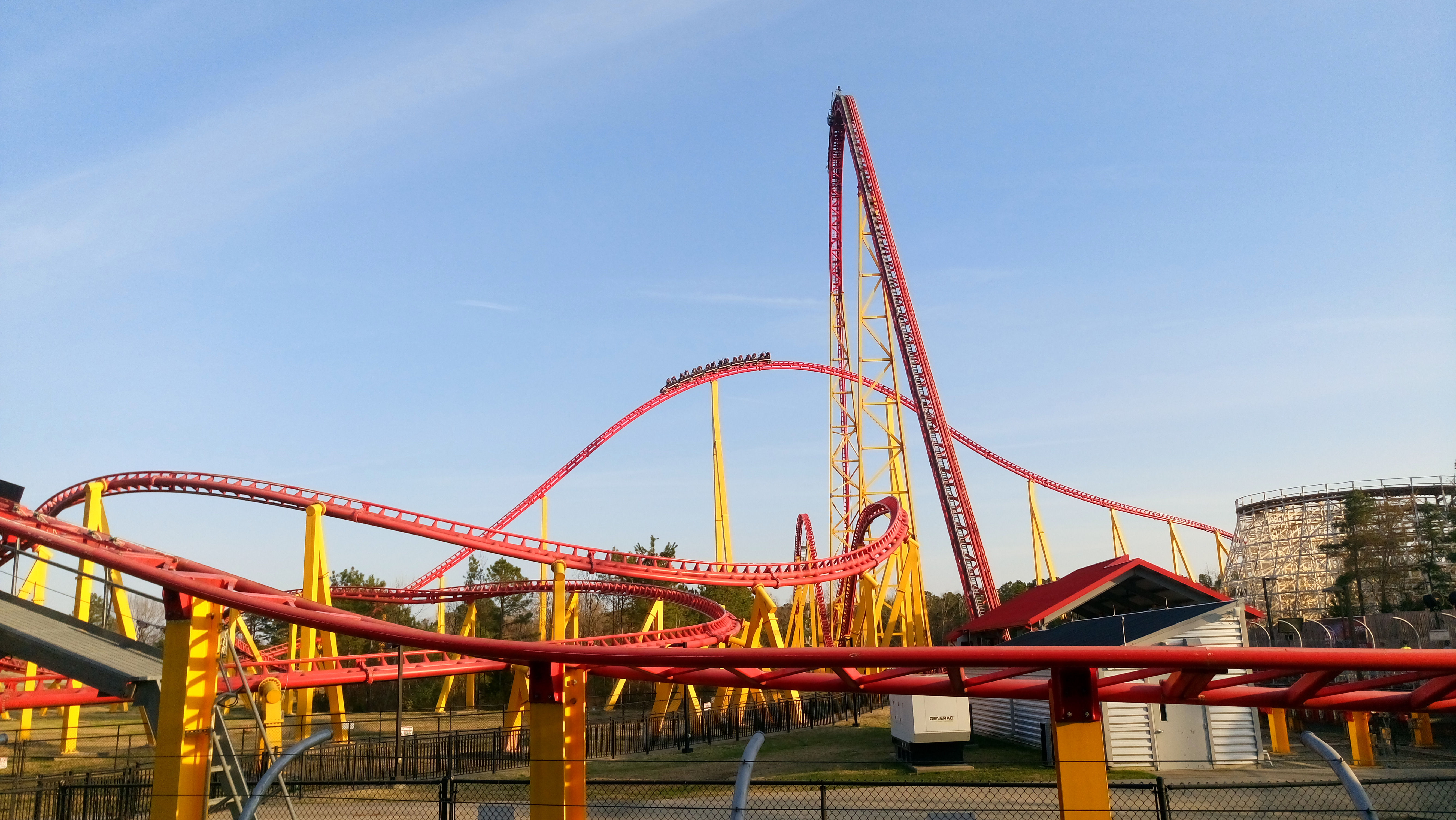 The year of the Intimidators was a battle fought and won by Intamin if only for the fact they did do something special with their giga coaster setup. The ride immediately reached legendary status by being 'too intense' and having to have some track reprofiled to compensate (something in the water this year clearly) and most people either love or hate this thing for that insane first drop and turn. I'm firmly in the 'meh?' camp however, it's not what I wanted it to be (an Intamin Mega-Lite, but insanely huge), but 305 has strengths of its own, mainly in those overly snappy transitions.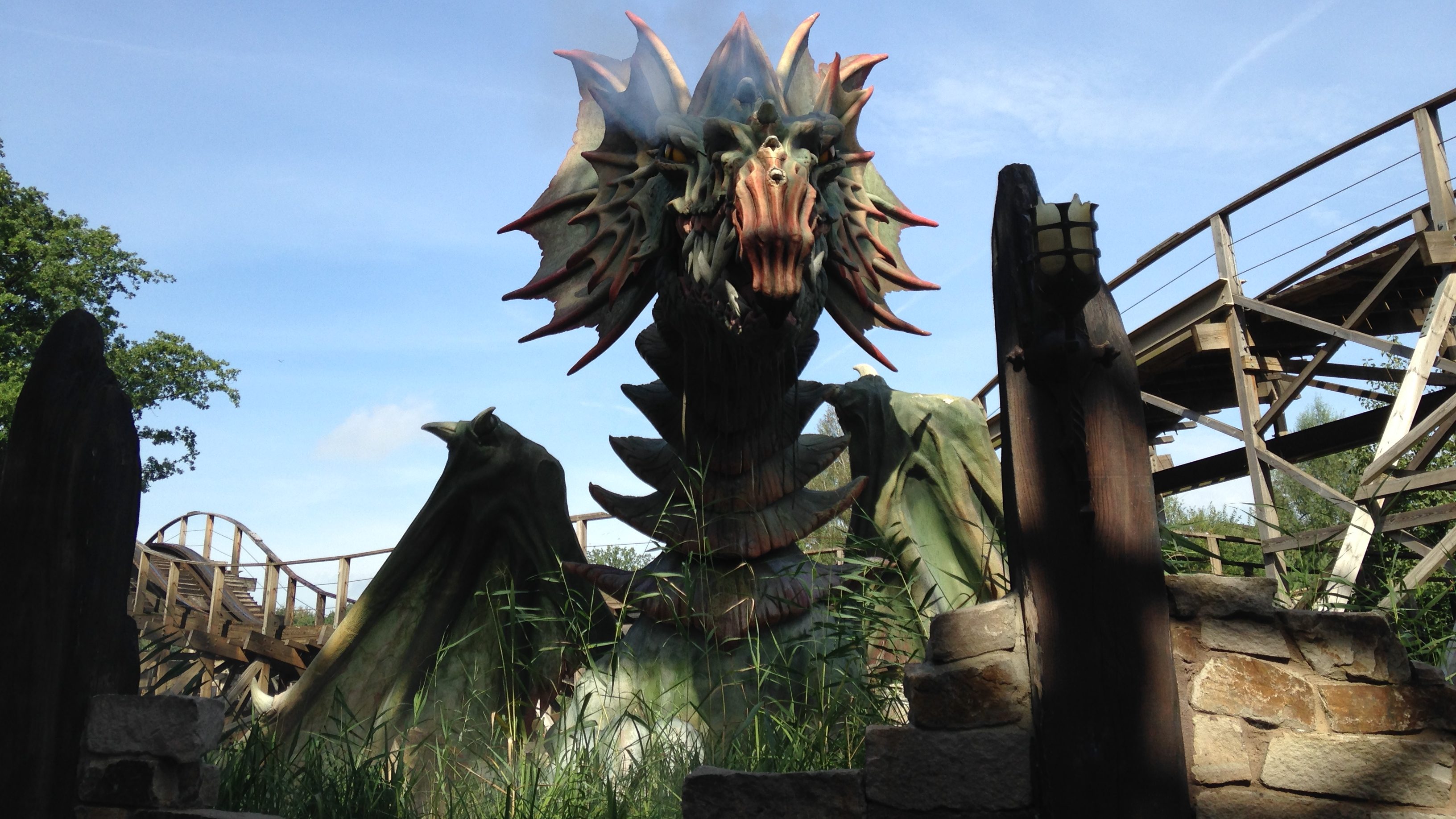 Meanwhile GCI were playing to their strengths again with a small, fast paced woodie filled with aggression, except this time there's two of them, interacting all the way. Couple this above average ride experience with some Efteling magic, through killer soundtracks, a genius narrative and an amazing dragon animatronic and you've got something far more special than some big try-hard hunks of steel.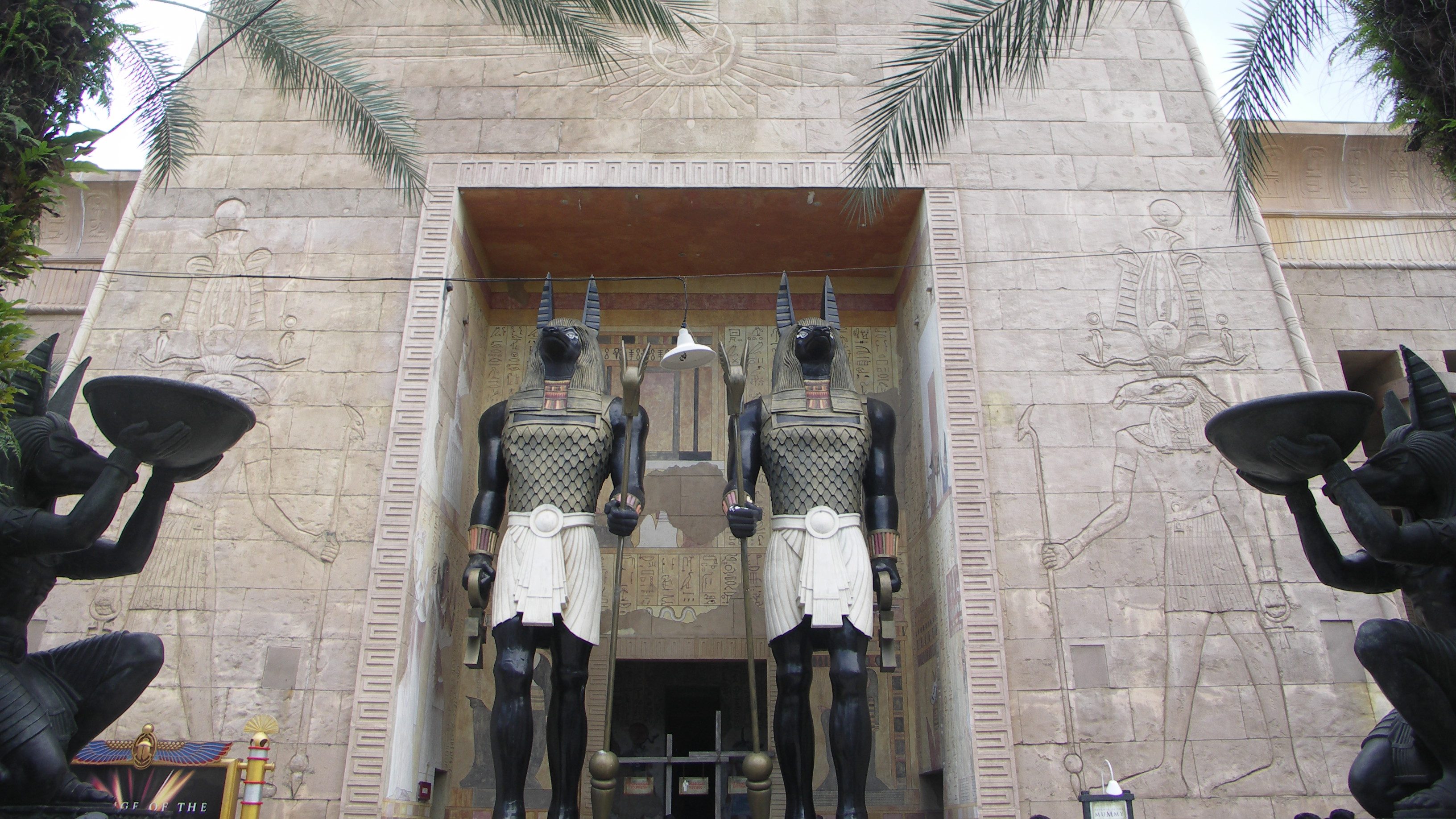 And being understated is what shall inevitably prevail this year. The best dark ride rollercoaster in existence brings the two things I love most about parks together in spectacular fashion and that's worth at least 10x giga coasters or record breakers to me.
---
What else did the world have to offer this year?

I'm not sure what Vekoma were going for with the bizarre Big Air, but it's definitely a must ride.
The original Sky Rocket from Premier looks far more fascinating than the prolific version II it went on to spawn.

Worryingly enough that's it, I'm done. Unless there's something I've overlooked this list could well be already set in stone. It's a first for the series, will it be the last?
Click here to continue the timeline.