50 years of coasters – 1998
1998, the year I rode my first coaster (or was it? – this will forever haunt me) on a humble birthday trip to Legoland, blissfully unaware of what else was going on in the theme park world at the time. The stronger moments of the '90s seem to be coming in waves, perhaps investment cycles and drive from competition create patterns and trends and I'd say this year was a slight downturn again before things really kick off. I keep saying they'll kick off. They will. Eventually.
---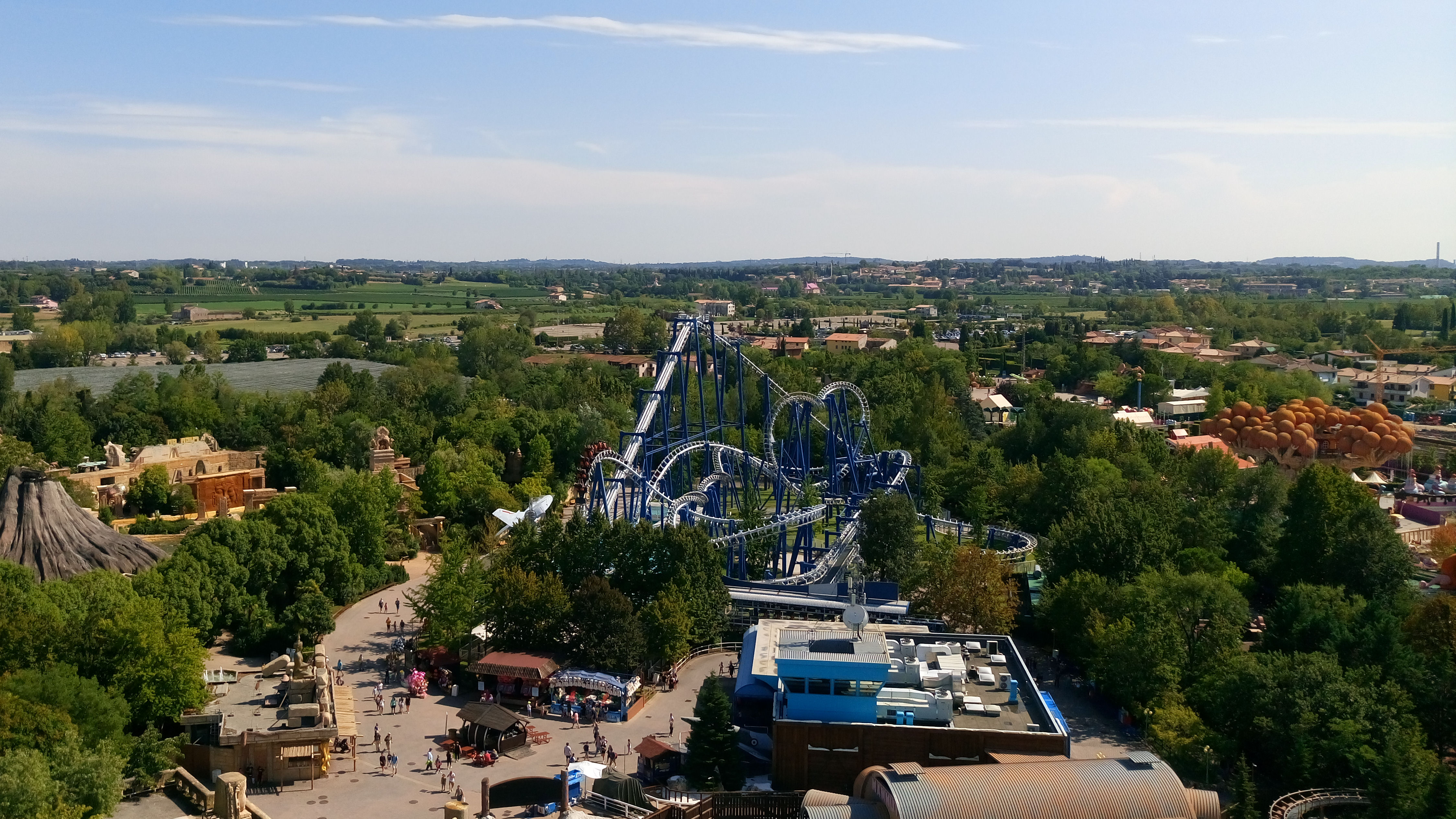 Proud winner of my SLC collection so far, if only for the fact that it happened to be operating three trains and didn't cause me any specific harm. Wouldn't have expected one of these to crack the top ten as late as '98, but it's looking like slim pickings to start with.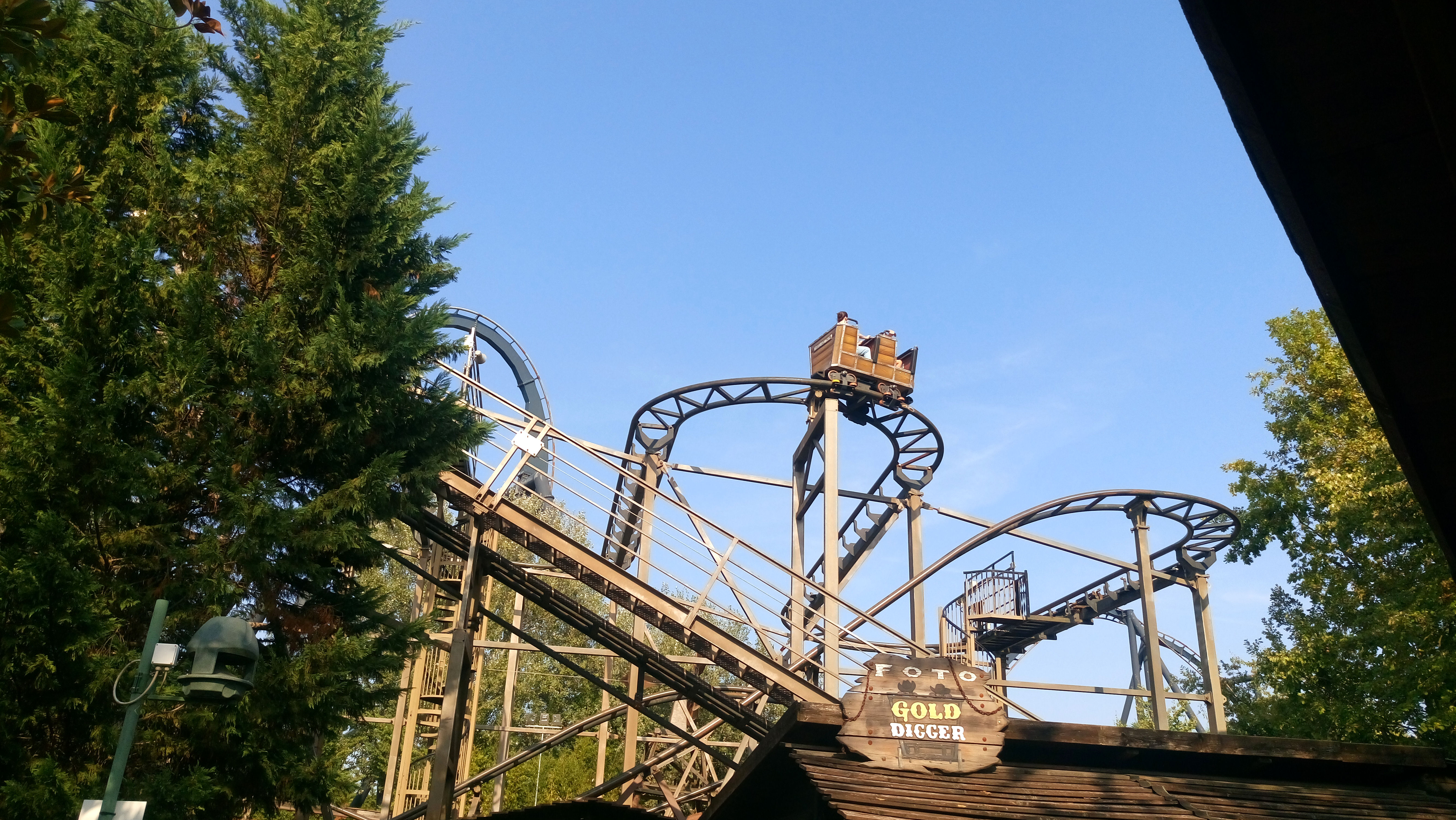 Staying in Italy, there's another unremarkable highlight in the form of this vicious Italian-built wild mouse style coaster. The highlight of our overwhelmingly disappointing experience with this park took place on this ride, reducing us to hysterics with it's abrupt transitions and general calamity.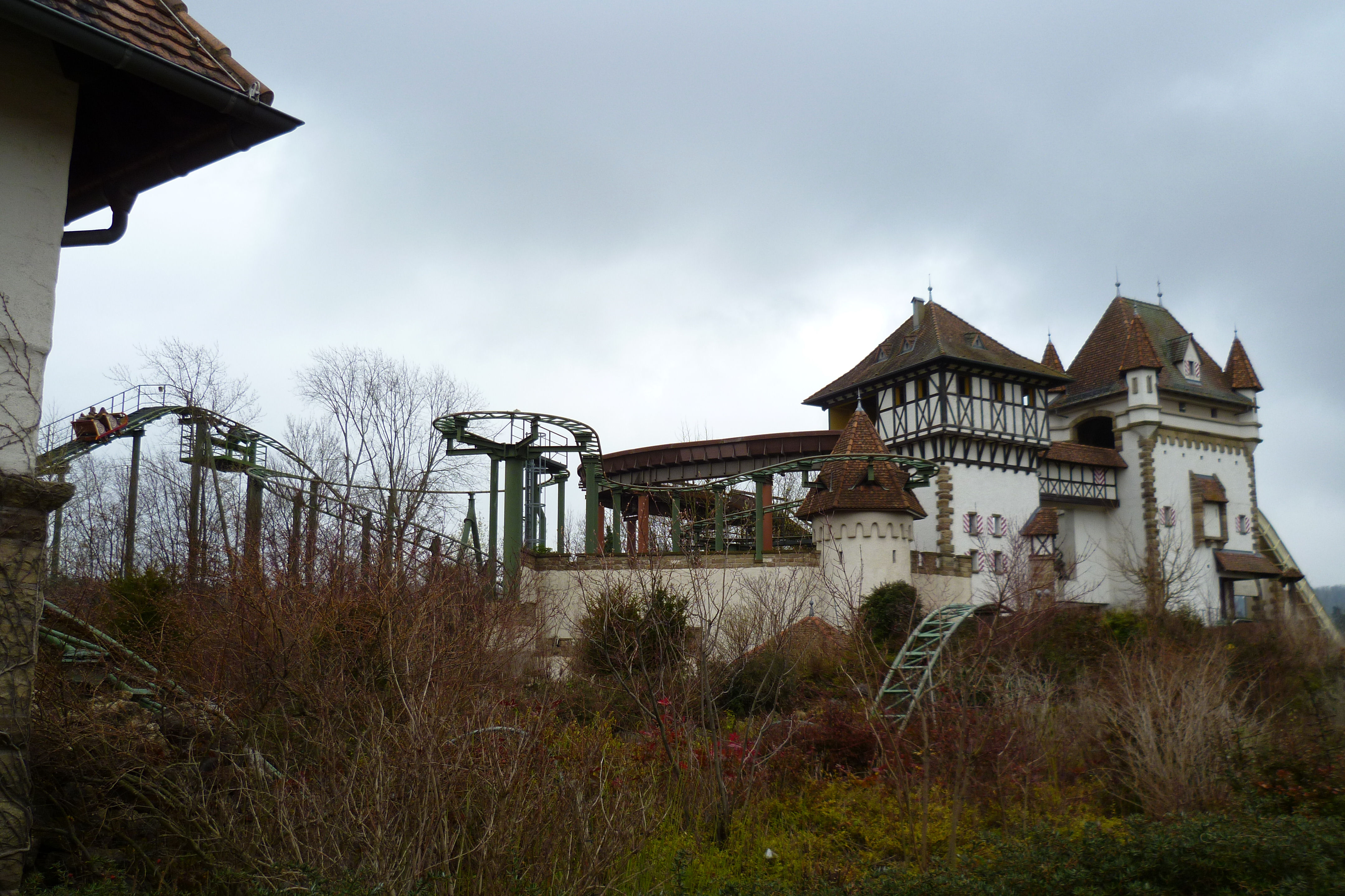 This ride marked the birth of German manufacturer Gerstlauer, who have gone on to have some great successes in more recent times. This entertaining bobsled coaster model is somewhat of an evolution from the wild mouse and is integrated particularly effectively into the surroundings here at Tripsdrill, a park that would go on to host more than one prototype from the company.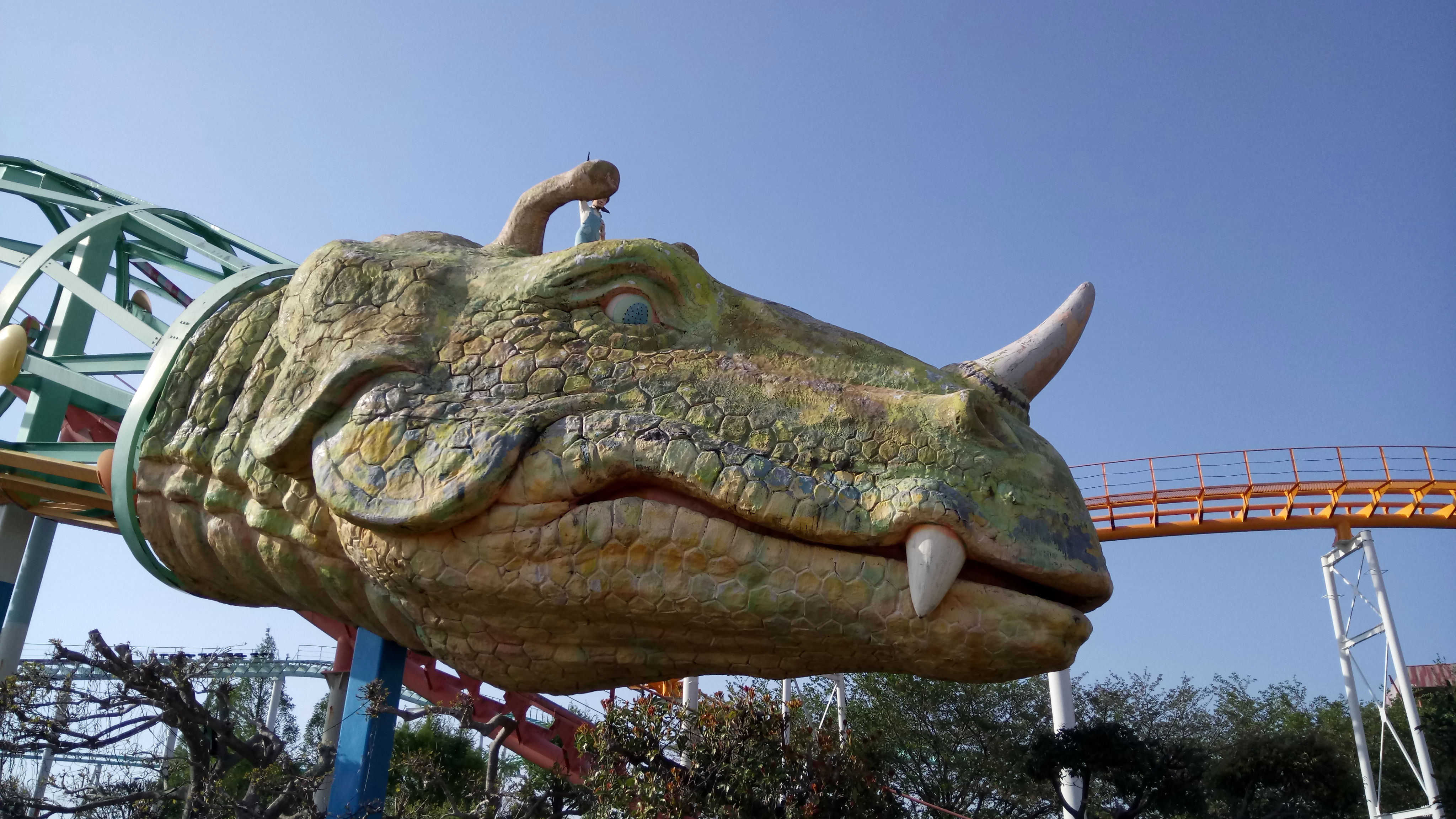 My first ever Japanese cred was a total blast and I'm sure you can tell that from the picture alone. It sparked a love affair with jet coasters of all sizes and parks of this vibe in general. Not everything has to be a world beater, sometimes all it needs is to be endearing.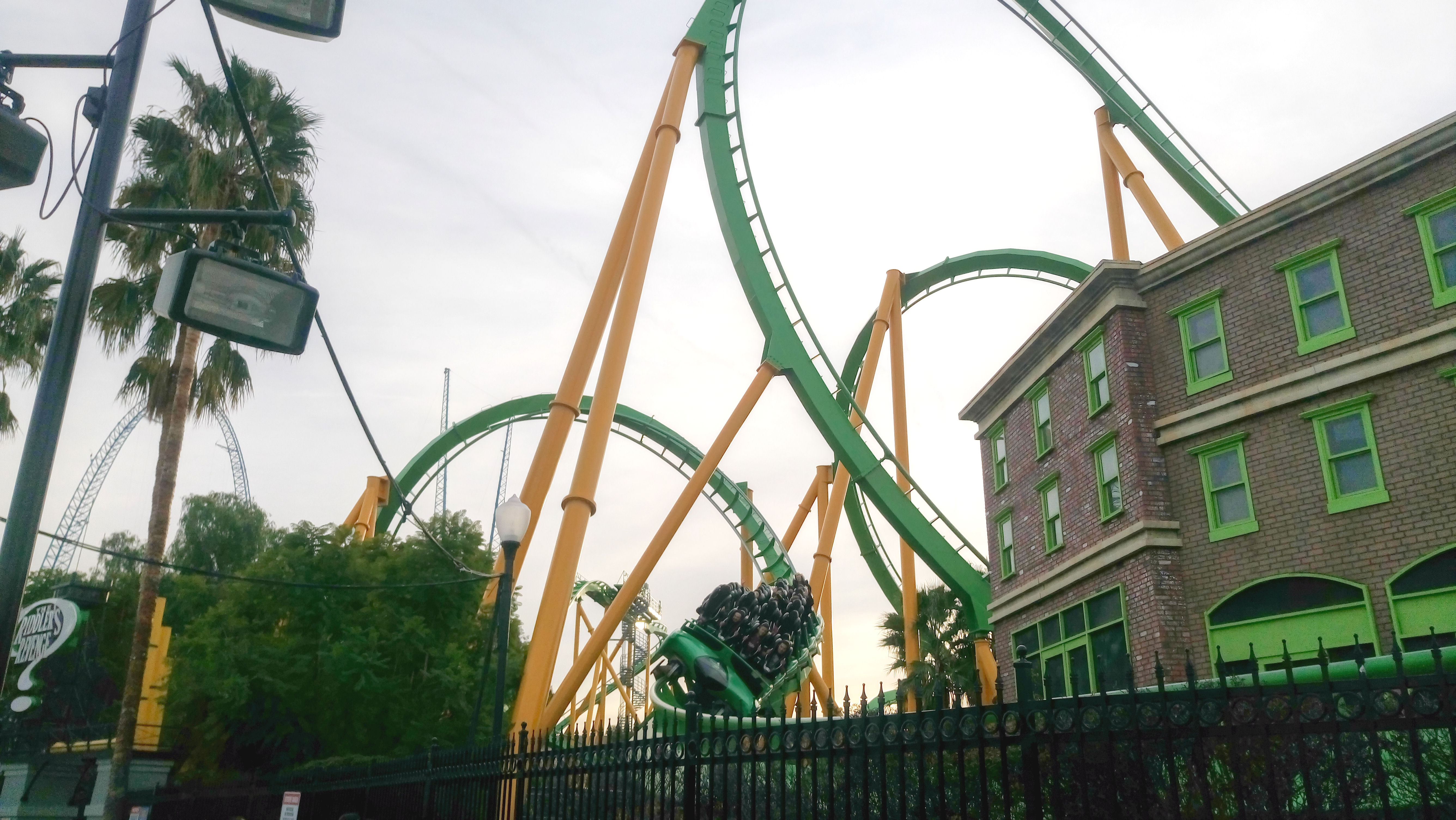 The most substantial stand up coaster ever built is somewhat of a marathon to ride all in itself. A relentless onslaught of inversions that goes on for a surprising amount of time, this particular B&M version of the model can be enjoyable as long as you manage to position yourself just right and I do admire the spectacle of such a monster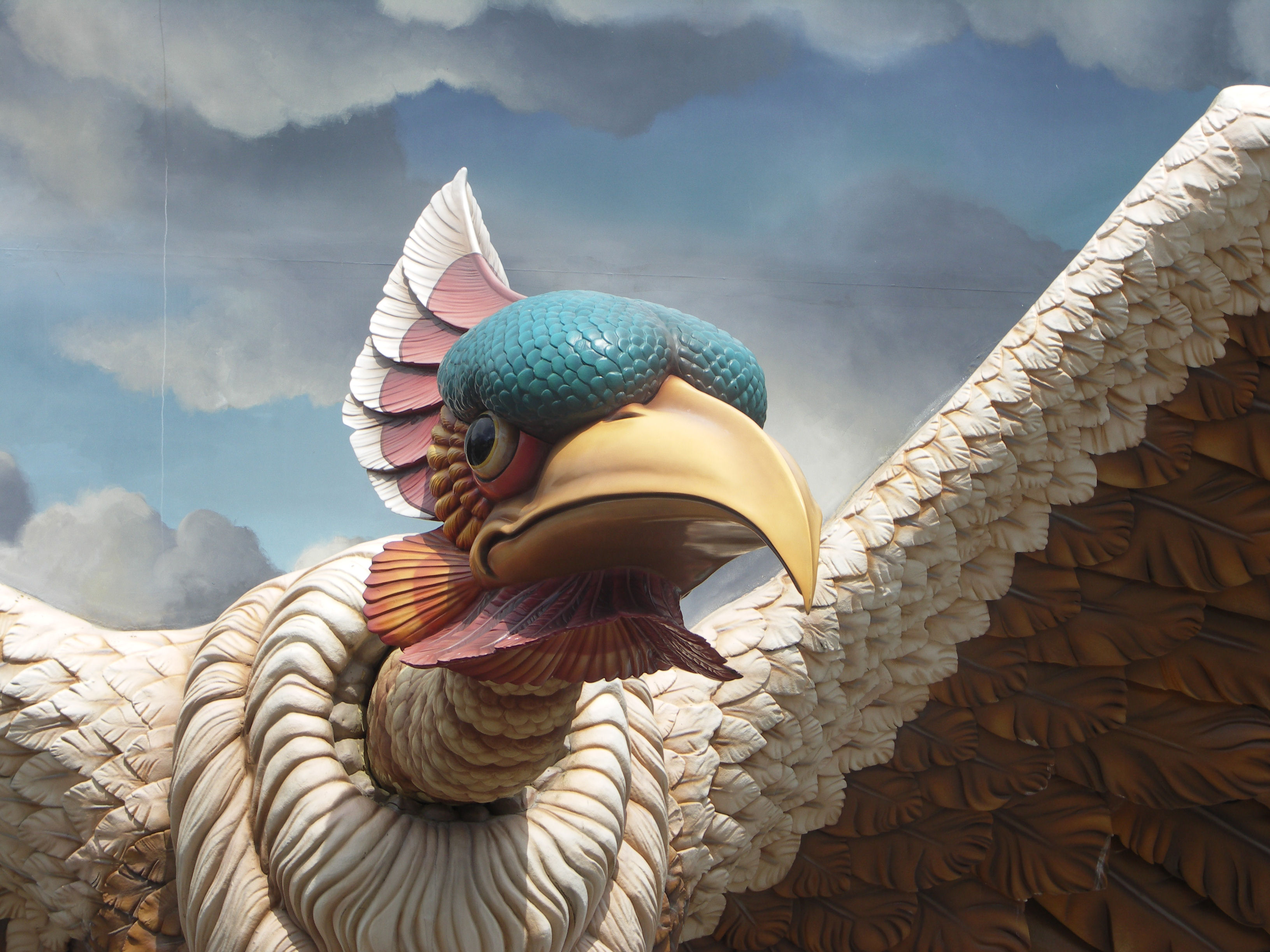 On board sound has the power to take attractions to another level and the ride soundtracks of Efteling are amongst the finest in the world. This is just a small indoor Vekoma, but it's the package that makes Vogel Rok rather special to me, from the foreboding atmosphere in the station to the disorientating romp in the dark, singing along all the way. Aside from all that, just look at the face.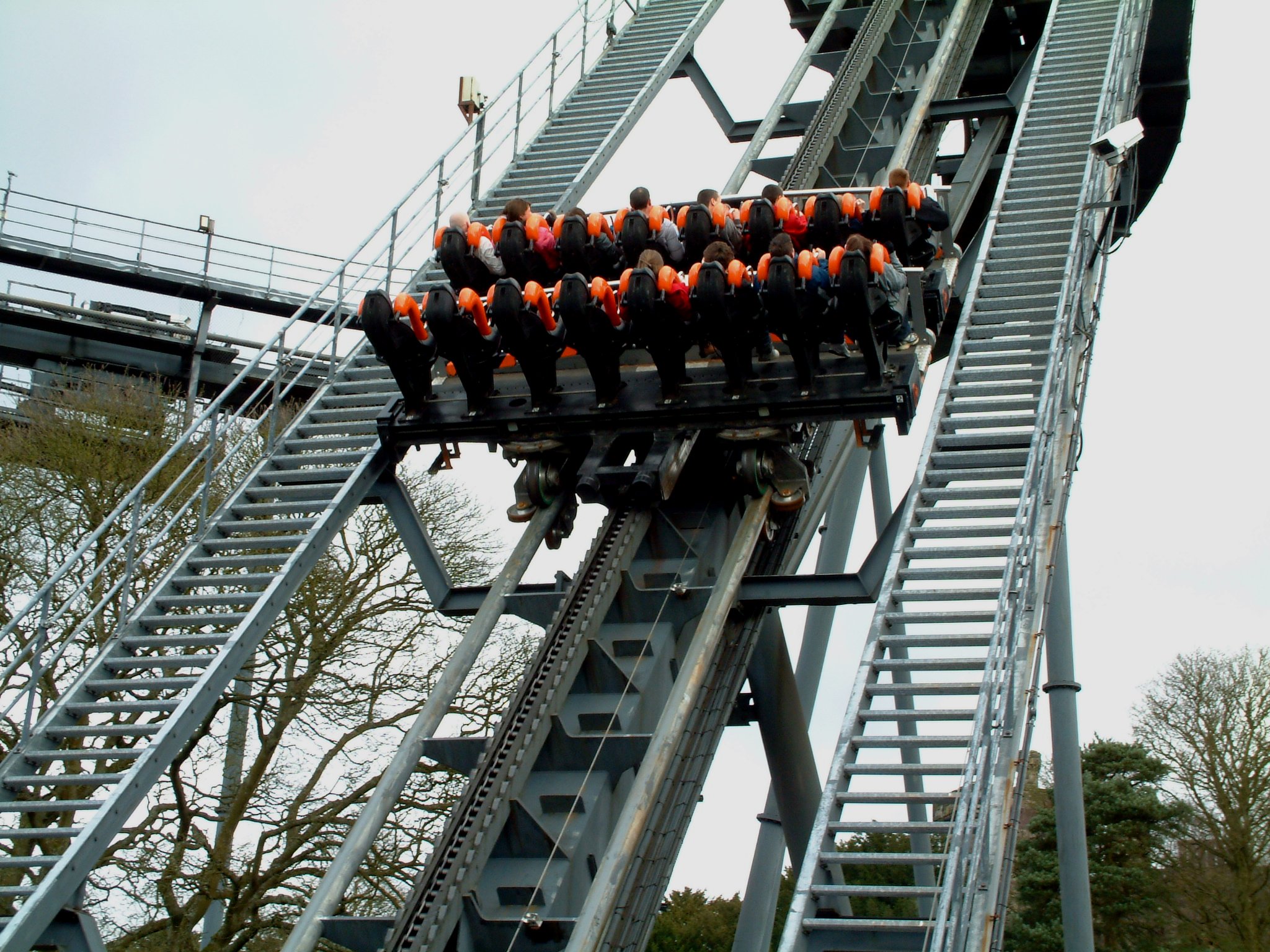 As far as I can tell the world's first vertical drop rollercoaster and the original B&M dive machine made a huge impact on the scene with its abstract sinister theming and unparalleled ride experience that played up fear like never before. I was too young to appreciate the full extent of this, though it became a firm favourite for a while in later years, eventually fading for me as the ride type grew and developed into far more, even though this was arguably the finest conceptual design for the hardware.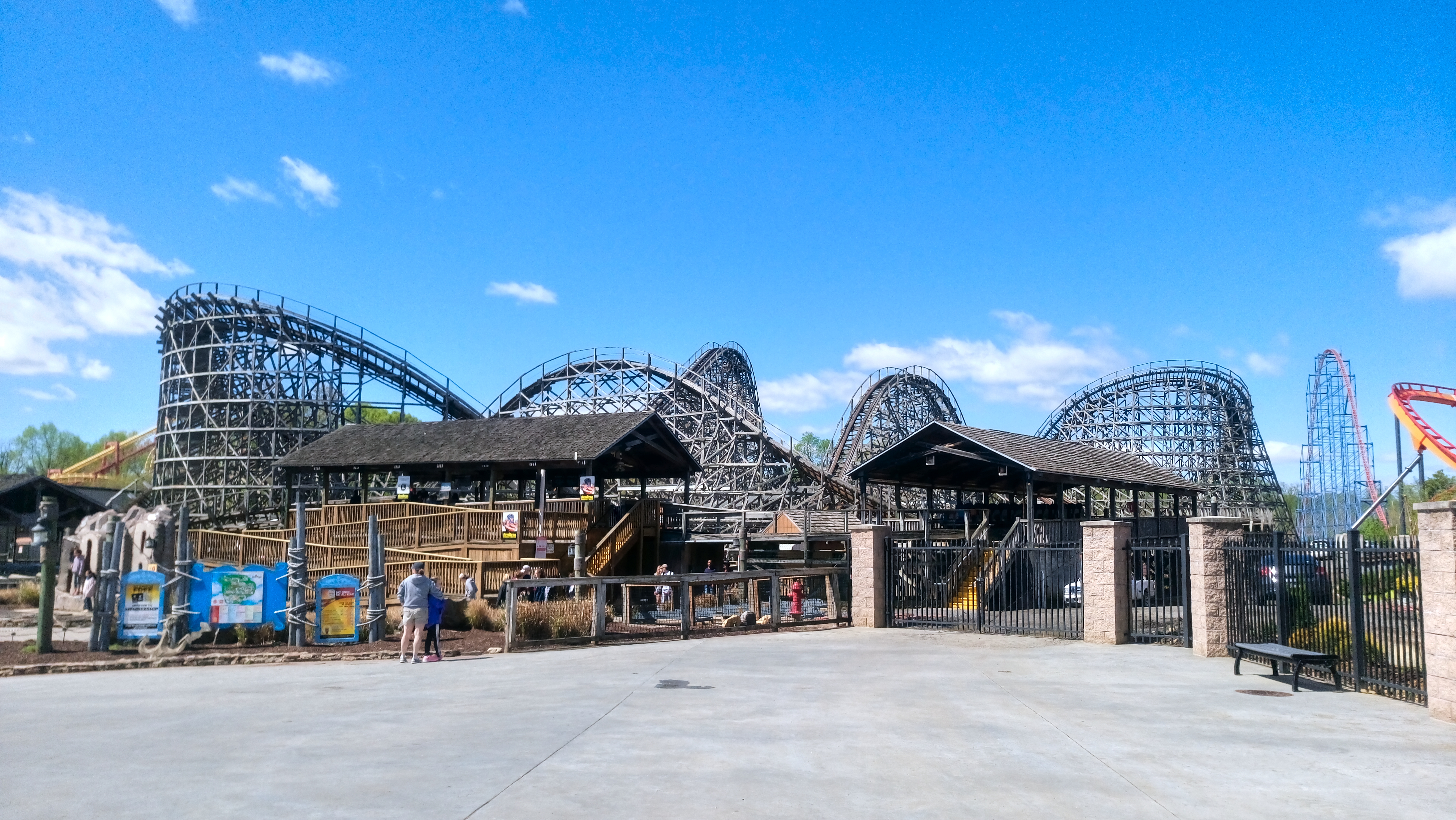 After a year of silence following their debut, GCI continued to build their portfolio, this time making a name for themselves in the Six Flags chain who went on to snap up several more over the years. This was the last time PTC trains were used with their hardware, just before the manufacturer's famed Millenium Flyers came into being. The layout appears to somewhat reflect this, being quite unconventional against their style today with larger hills and going less full on with the twists and turns. The end product was solid, if a little unremarkable amongst the wooden coaster scene.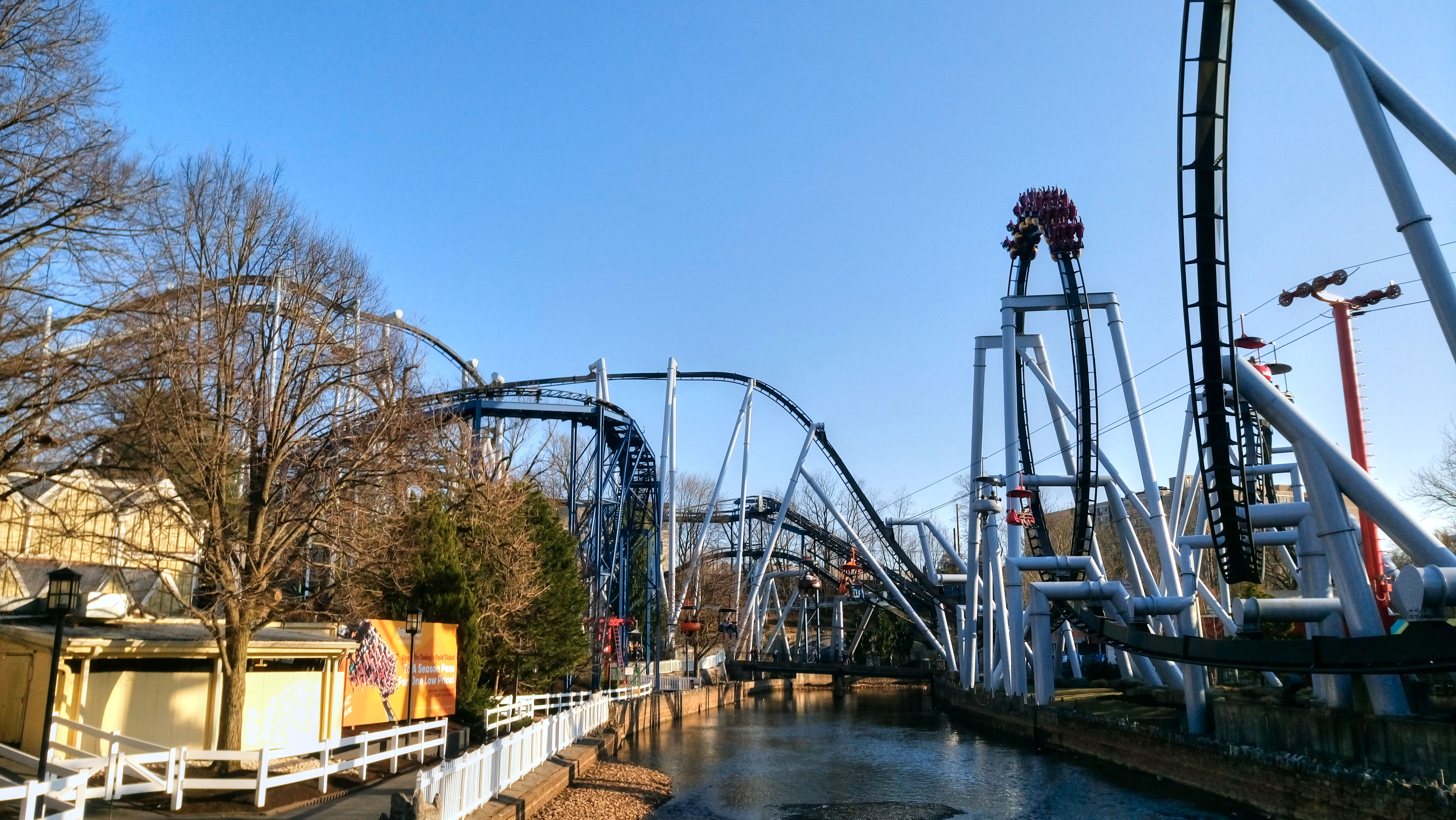 After storming last year's list my entry from B&M is a little more reserved this year. Great Bear has an interesting interaction with its surrounding landscape which allows for some great spectator moments, but that comes with some slightly questionable on-ride moments. The starting portion of the ride is a welcome change of pace, but strange S-bends over mud in an attempt to get back to the station before running out of steam felt like a bit of an afterthought and the signature intensity of this ride type appears dialled down for perhaps the first time in its history.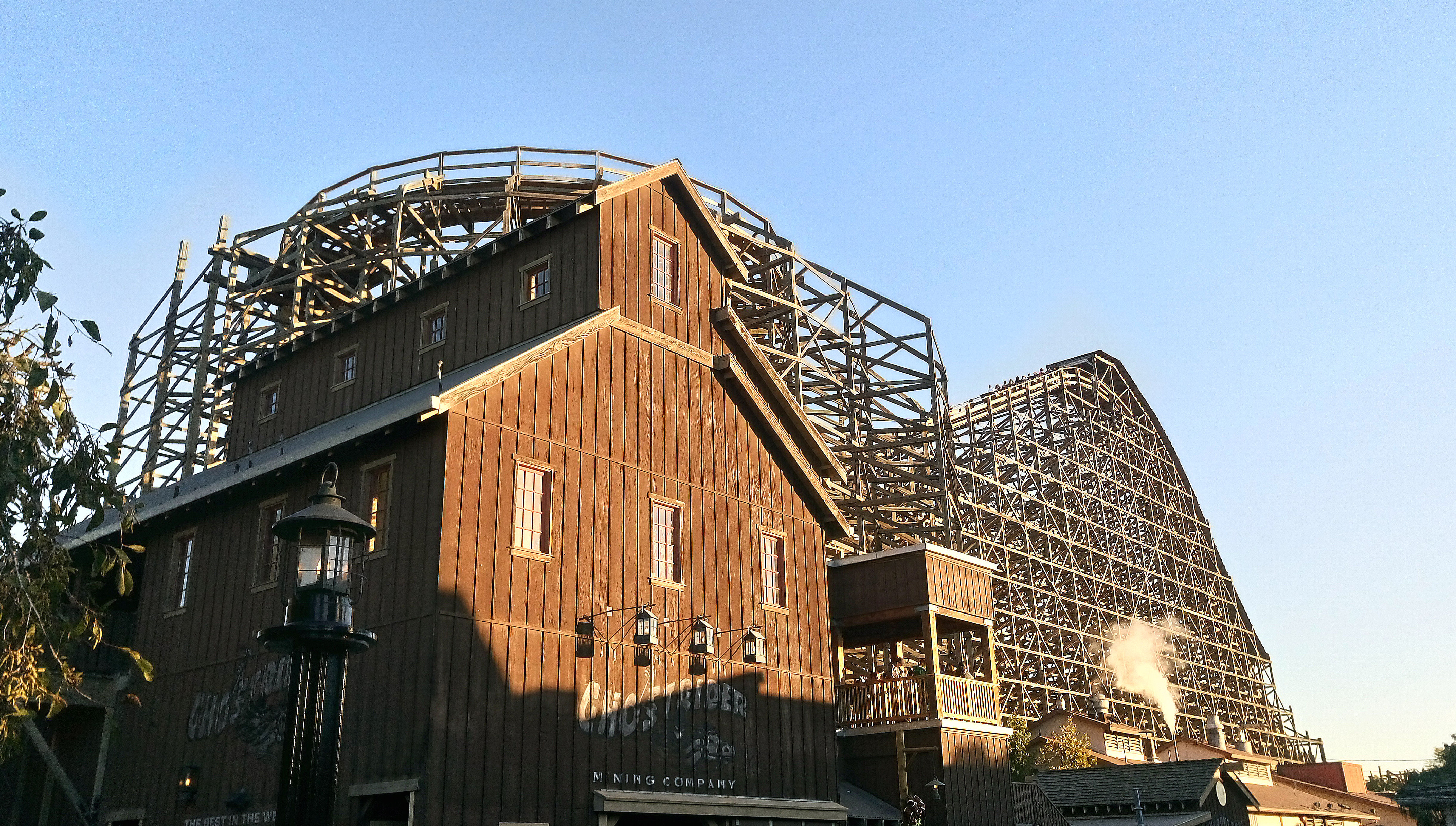 And so CCI sneak in and steal the crown, though there's likely a bit of cheating going on here and GCI will have to take some of the credit. Knott's Berry Farm's large wooden coaster saw a fair amount of deterioration over its lifetime and after 17 years of operation was closed to undergo some extensive refurbishment. CCI were no longer around to oversee this, so GCI stepped in to retrack large sections of the ride and give it some of those new Millenium Flyer trains (they're back). The result was first class, a masterpiece of variety in all of the wonderful sensations that a woodie has to offer and I hope it reflects well on the original glory of this design.
---
Elsewhere in the world, Premier Rides continuned to innovate with their LIM launch systems with the unusual and ambitious Batman and Robin: Chiller attraction that involved much interactive shuttle madness. Sadly this one didnt last, being sold off to a Brazilian park but eventually being scrapped. A similar concept with a singular layout was also built at two other Six Flags parks this year, but must I keep depressing myself with these things that were never meant to be?
Other companies were innovating at this time too, Mack made their first water coaster for Sea World Orlando, something I've always wanted to try, though mainly for the dark ride aspect of the attraction.

Intamin built their first Inverts, two vastly different designs – a legendary, complex one in a volcano (perhaps the first true attraction to be designated with what would eventually become a highly sought after feature – multi launch) and an Impulse coaster, another LIM shuttle design, bizarrely squeezed into the middle of Tokyo. Both have unfortunately been retired, though the Impulse went on to sell a fair few more models, even very recently.
CCI had other an insane number of other projects in Excalibur, Rampage, Shivering Timbers and Twisted Twins. I keep putting them in this maybe pile in the hope that one day another will surprise me as much as GhostRider, though the last of that list has since moved on to a higher purpose and become an RMC.
Morgan had another go with another hyper coaster at Worlds of Fun. I have even less experience with this style of ride than I do with the CCIs, but I'm ever the optimist.
Hmm, that doesn't sound right.
Click here to continue the timeline