50 years of coasters – 1999
Time to close out the '90s. It's been a good run, we've seen B&M hit their stride and start to dominate the scene with several wins, though they've had some sporadic competition from the quirkier end of the spectrum, one ride of which came from a certain rival Swiss manufacturer who will no doubt have a powerful presence in the next decade or two. Sadly (for me at least) it's unlikely that we'll be seeing old mate Togo again, but at least they managed to pulled a couple of victories out of the bag and we have also seen the birth of many more names with something to prove in the meantime.
---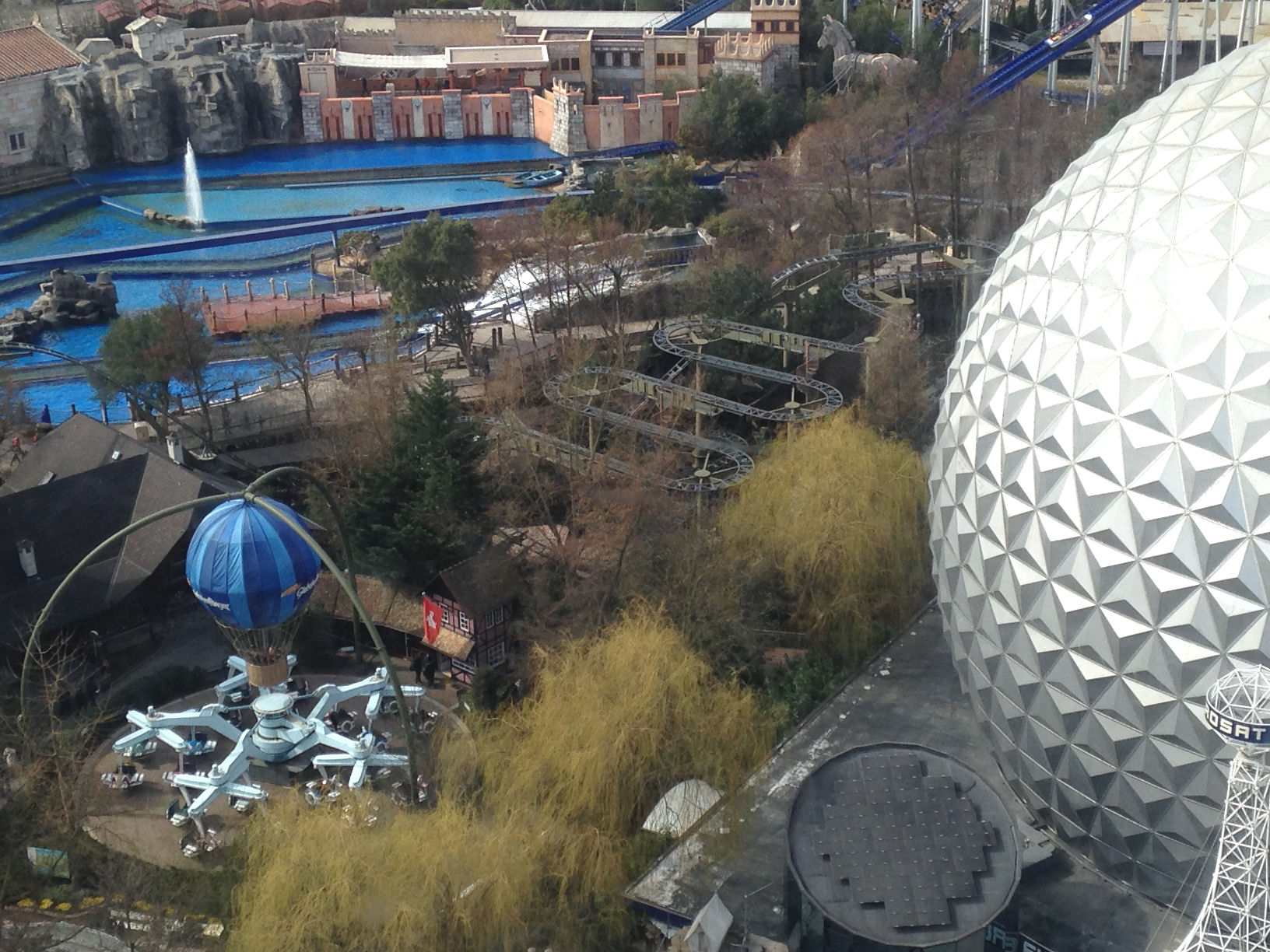 Mack decided to join the compact steel wild mouse market around this time and introduced a new version that utilises an ingenoius elevator lift hill to start, which is both fun to watch/be a part of and provides opportunity for a bit of a theming element. Sadly that part of the design hasn't appeared to have caught on at all, though the layout is now in almost every corner of the world, thanks to Legoland.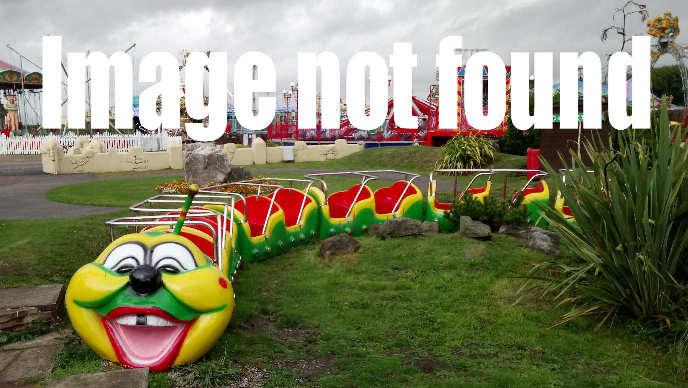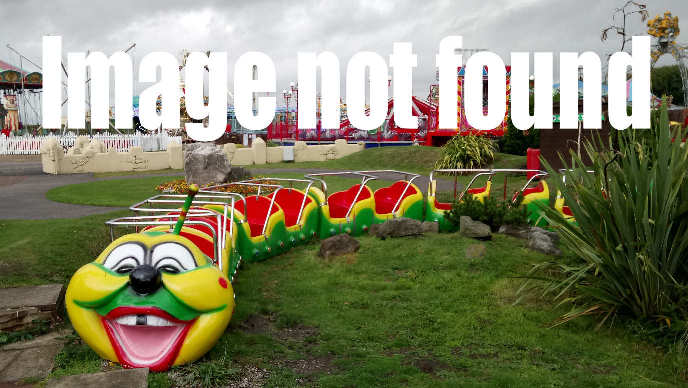 After going all out with their previous invert, Intamin dialled it down a little for this traditional lift hill version of their new ride type. Though decent, this one ended up as a surprisingly unremarkable attraction for me, lacking the style, grace and force of rival B&Ms. At least it's not just another SLC though.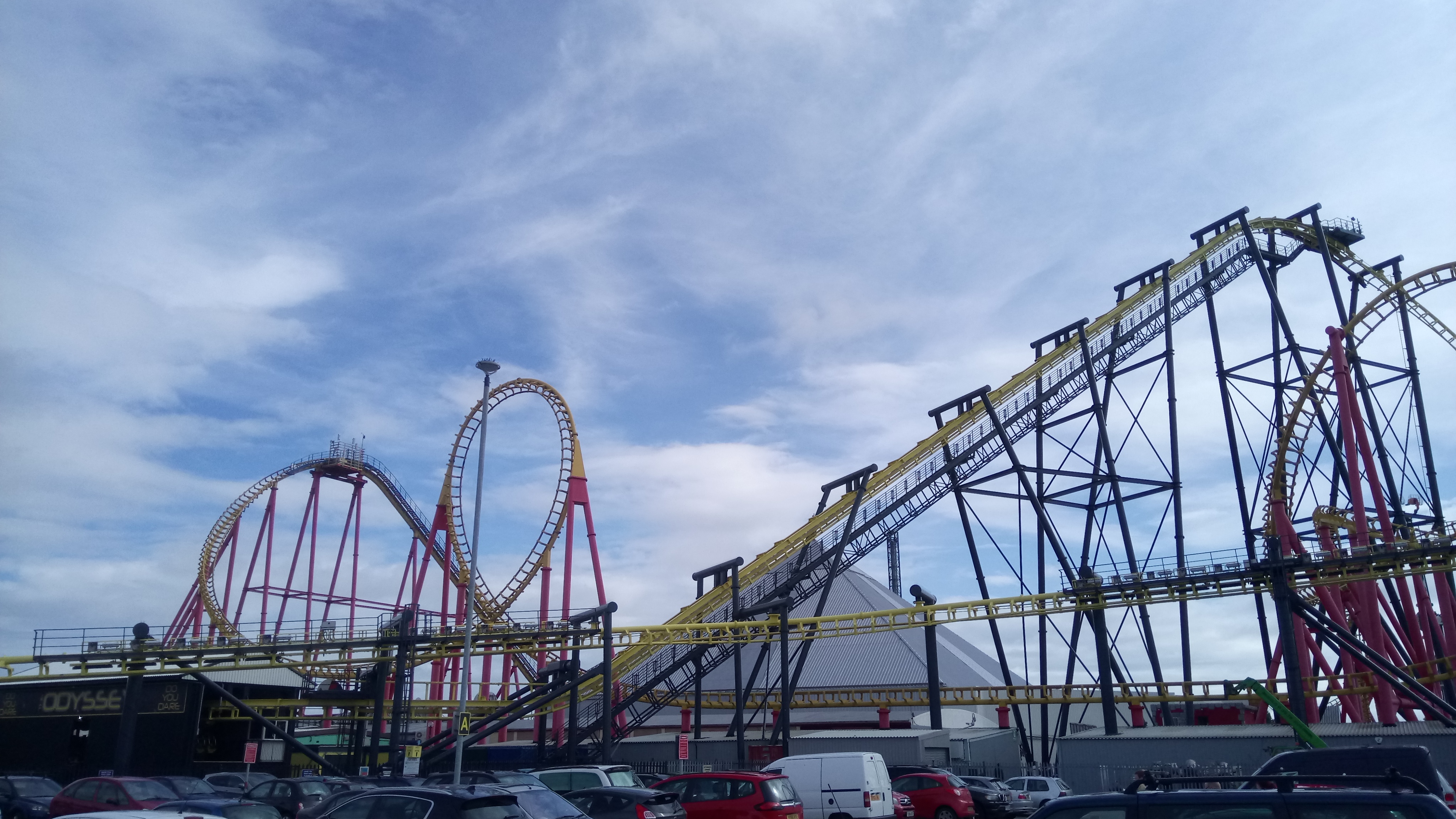 And here's not just another Vekoma looper. An unusual layout and location works wonders for Millenium, which starts above the street outside the park and interacts with the monstrous Odyssey. It's also unnervingly smooth for both the style and vintage when it comes this particular manufacturer and I have no insight as to why that's the case, especially when you consider the performance of it's neighbour.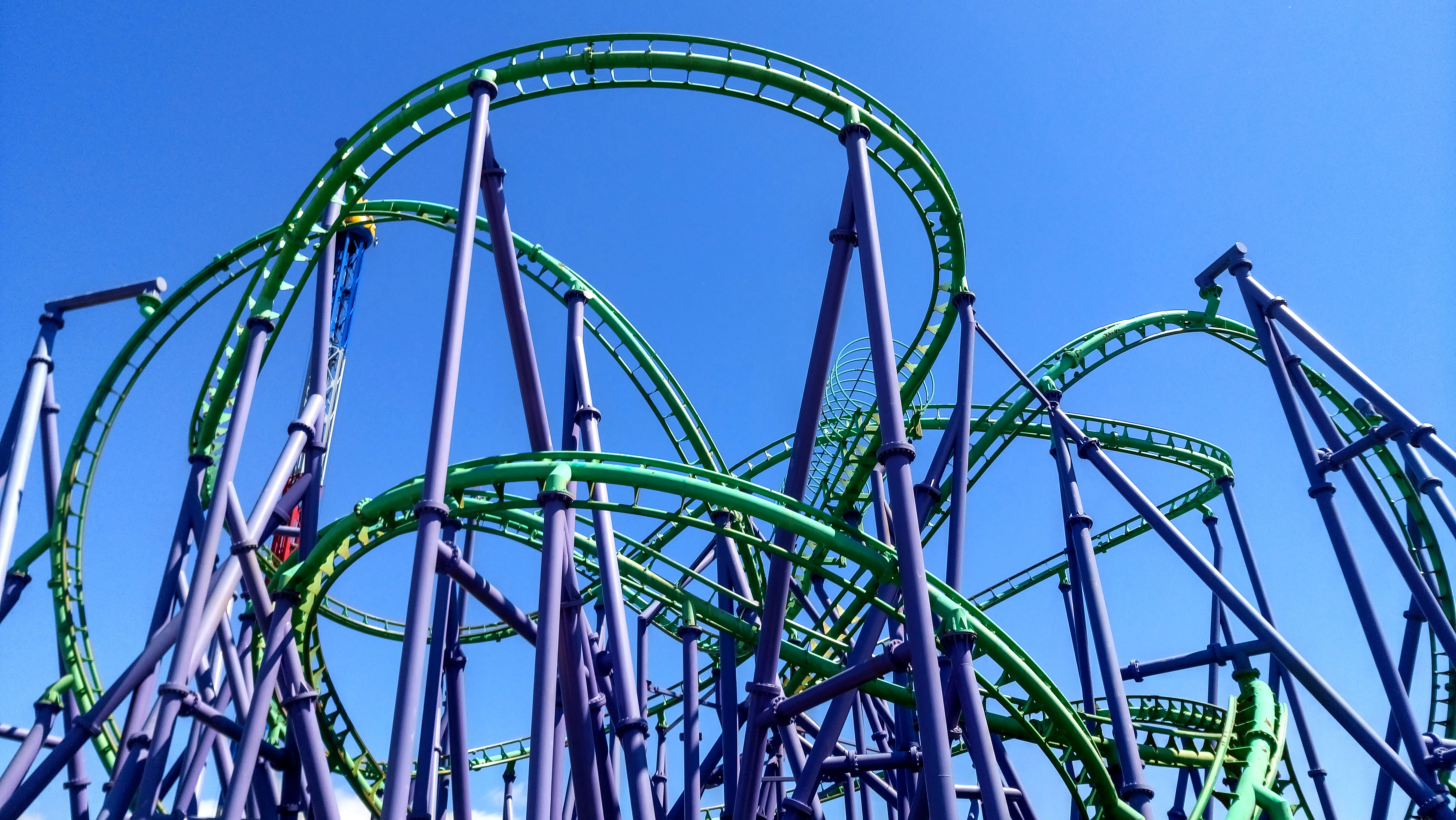 We've seen this spaghetti bowl layout of a premier launch coaster before, only it was hidden in darkness under the name Flight of Fear. Seeing this version out in the open gives you a real sense of appreciation for the twisted mess of track and supports and the spectacle even manages to enhance the onboard experience in its own way.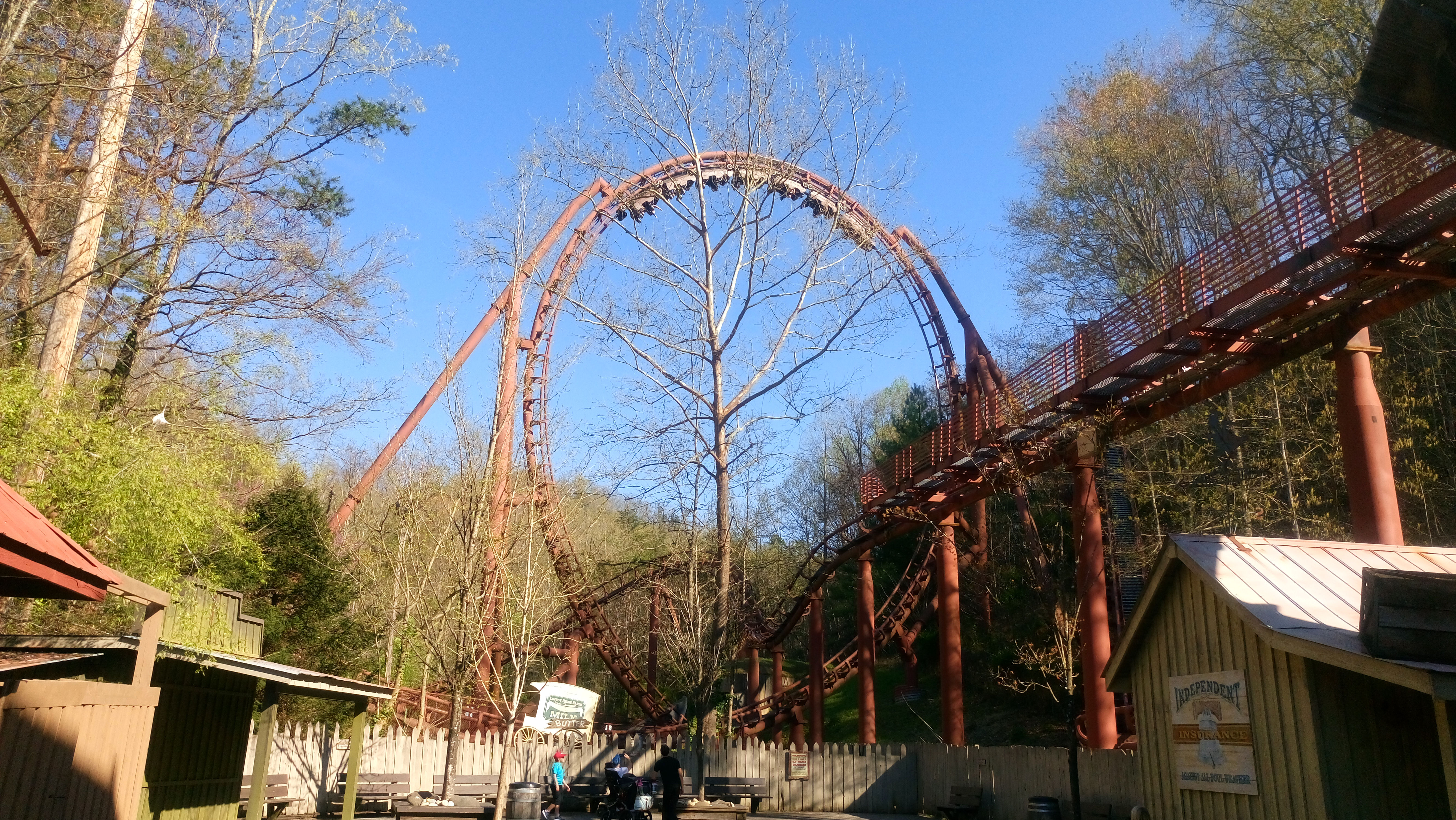 One of Arrow's final legacies from their looping coaster career. It's a satisfying layout in a gorgeous location with a lovely aesthetic and stands out as one of my favourites from this more 'classic' era. Bonus points for being at Dollywood.
Bandit is sometimes considered the worst wooden rollercoaster in the world, though the claim only enhanced our enjoyment of this seemingly rather inoffensive woodie. Many around this sort of age seem to have their good and bad days, I'm glad it was the former during that one particular snapshot.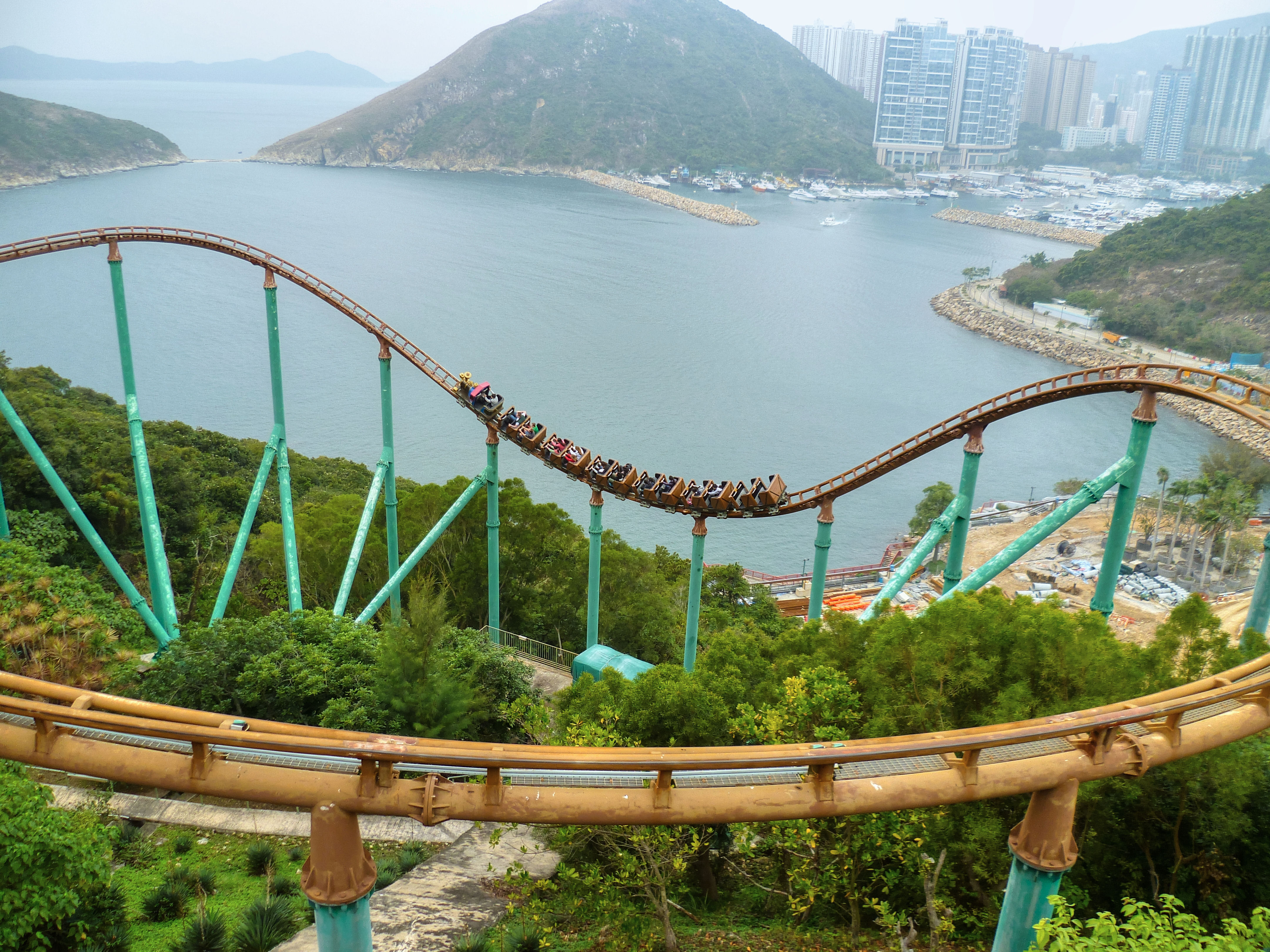 Rollercoaster backdrops don't get much more intense than this. Ocean Park is well known for the views and this ride perhaps uses it most to its advantage amongst all the coasters in the park. There's a solid layout here too, with a decent first drop, the gradual helix build into a reasonable airtime hill and the final moments out over the cliff are nothing short of unnerving.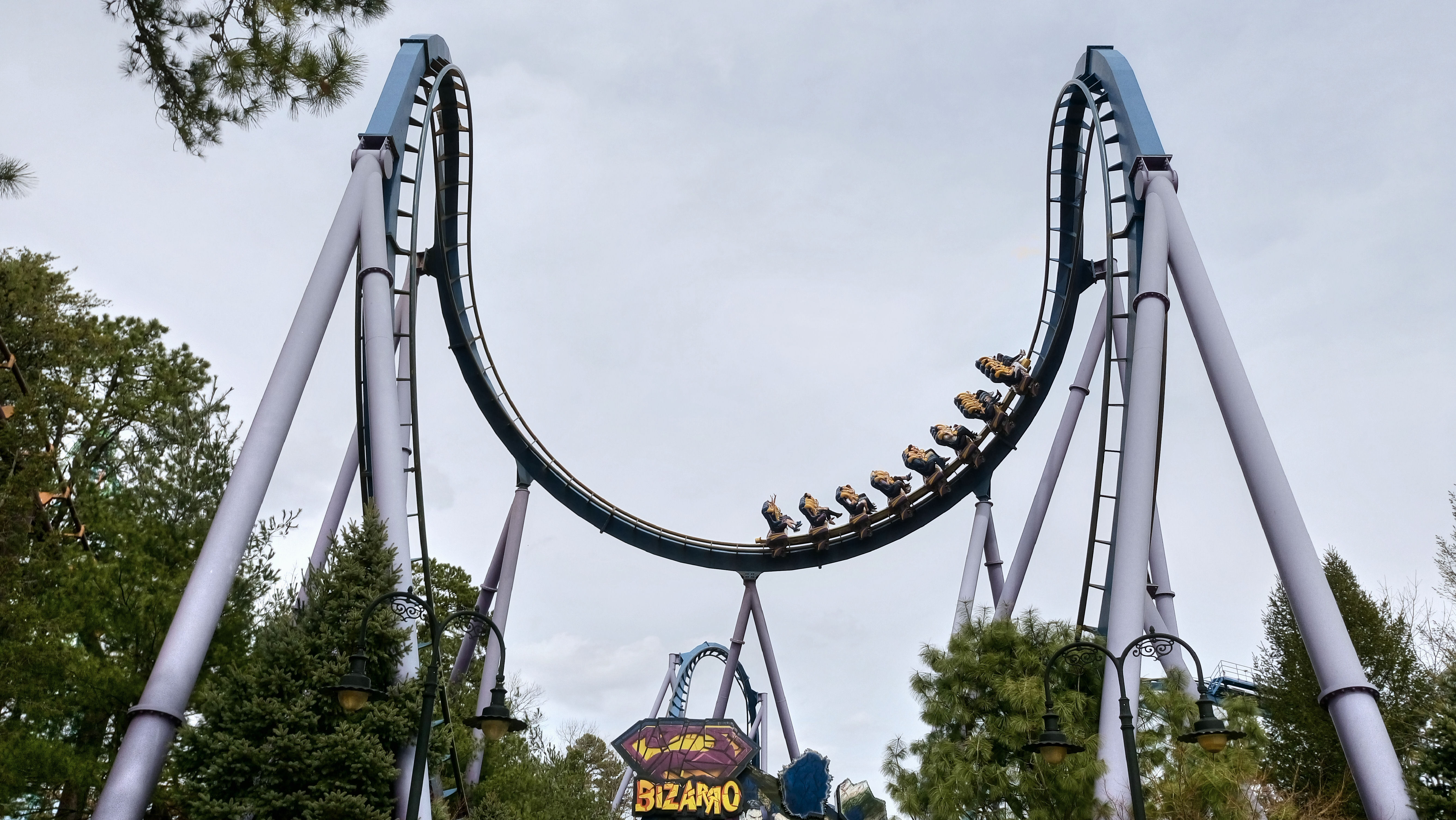 The debut of the B&M floorless coaster – an alternative to their highly successful danglefoot experience, this time with legs situated above the track, Bizarro (named Medusa at the time) builds on all the ideas of the manufacturer's traditional sit downs with a plethora of inversions and probably once dominated its surroundings here, though it now manages to appear as rather small change amongst the rest of the current park lineup.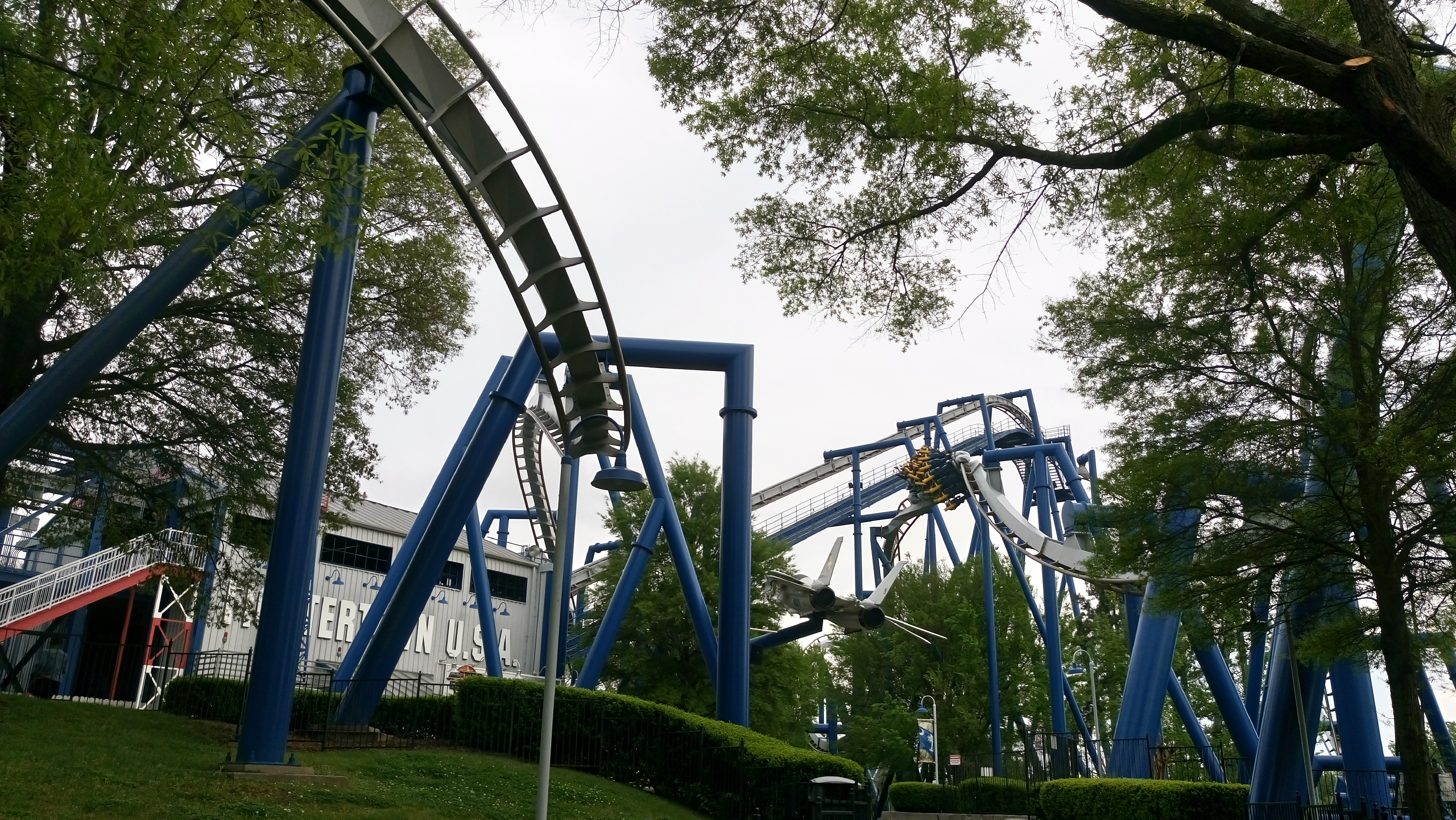 The B&M invert is back on form again, with a powerful display of pacing that reminds the floorless competitor who's boss. This ride type is still dominating the age and B&M have managed to take all three podium positions to clse out the '90s on a high, so what else have they been cooking up?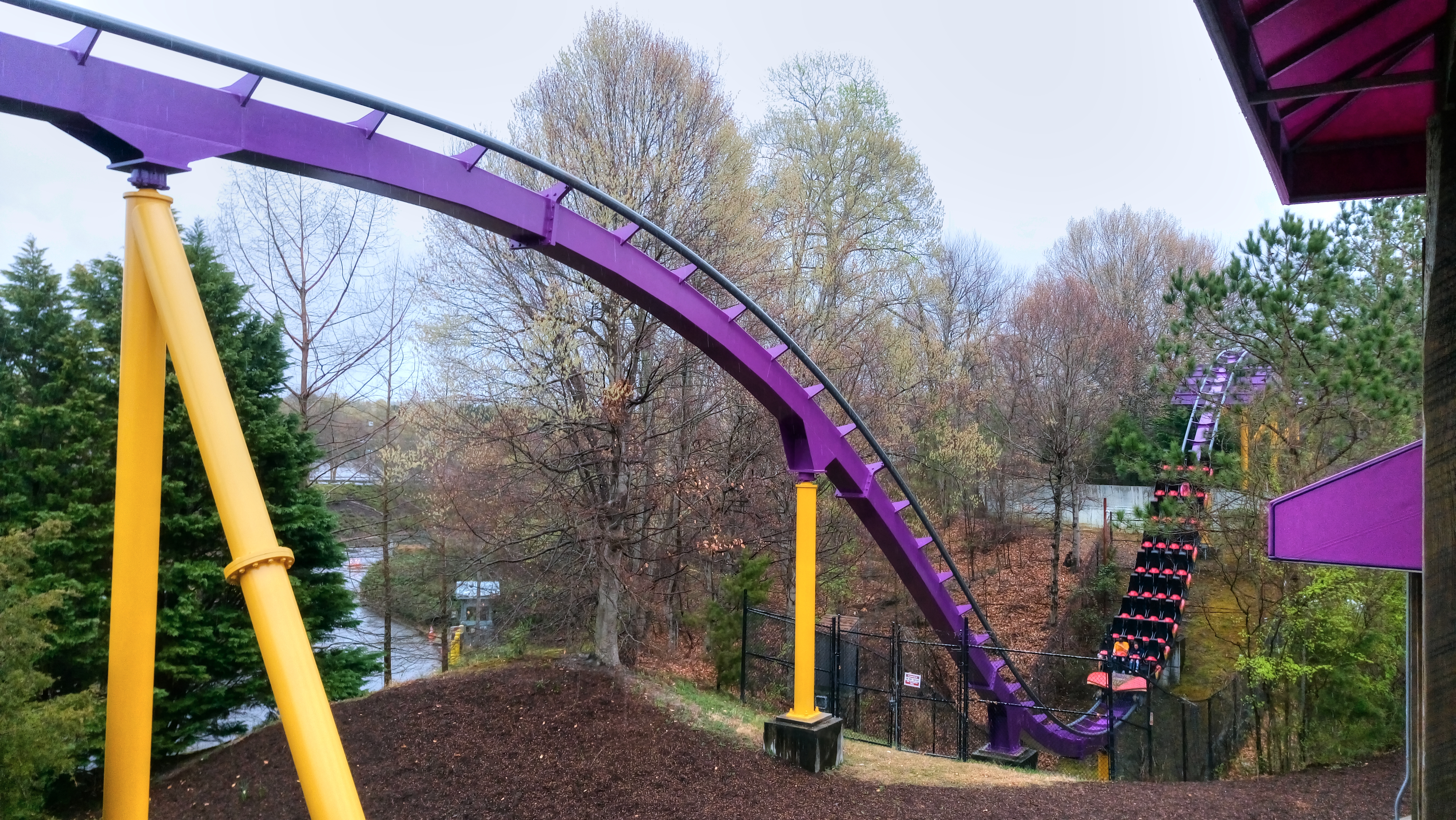 Their own hyper coaster, that's what. Two were built in the inaugural year of the type and this one at Busch Gardens became the first, instantly finding fame by getting a celebrity rider hit by a goose. The common debate as to what counts as a hyper/giga coaster may well have started on day one, as this only ascends to a height of 170ft, then using terrain to its advantage in order to boast a 210ft drop. For me, having that terrain aspect enhances it all and there are some great moments on this ride, though that turnaround is just so underwhelmingly uninspired. I'm sure they'll come up with something even better in future.
---
Of course the other hyper was Raging Bull, one that I am yet to ride. It doesn't appear to be the most highly regarded amongst the ride type, but it did actually breach the 200ft barrier, relative to the station, if that matters at all.

1999 also saw the likes of Diving Coaster: Vanish, a fun looking Japanese coaster that I've stood underneath only to be told it won't run in the rain, and then gone on to ride a far more impressive Japanese coaster the very same day, in the rain, one that also shoots copious amounts of water onto itself just for the sheer fun of it. Makes sense to me.

The first ever B&Ms to die, I feel like everyone else in the world rode Dragon Challenge at Universal Studios. Sadly not me, and it will forever haunt me. I believe they went for a good cause though.

The first ever GCIs to die, Gwazi was just down the road comparatively, seems the Florida climate doesn't treat it's coasters too kindly. A massive mess of duelling woodies that was reportedly a bit of a nightmare to ride. I believe they went for a good cause though.

In fact this was the year of Islands of Adventure opening altogether and along with the Dragons we also got the Hulk. This one has survived, after receiving a huge makeover more recently. I desperately need to try it one day, if only for the fact that it inspired the launched lift hill piece on rollercoaster tycoon, characterising the ride type with something B&M never really chose to repeat.

Montezum has recently fascinated me after discovering it through a Geoguessr game. I like the unusual colouring for a woodie and the fact that it goes under the road. Who knows if it's actually any good.

Powder Keg has a complicated history, starting out as a Premier built water coaster and later receiving modifications by S&S. The idea fascinates the hell out of me.

This is turning into such a huge list, looks like the world of coasters is really kicking off. Intamin built also built their first 'mega coaster' (that happens to be a hyper coaster) this year. I've ridden the mirrored clone and it's super underwhelming to the point of comedy compared to their later work, but it would probably still crack the top 5 here.

There's a a wooden wild card at Knoebels with their in-built Twister.
Of course there's the obligatory CCI I haven't ridden entry, Tremors.
The final one to catch my eye is Steel Eel, more Morgan. Still don't know what to say about them just yet. Sounds fun, even for the name alone.
And with that I think we're done for this millenium. Exciting times.

Click here to continue the timeline.