2020 – Summary
Rubbish.
---
Actually, to be fair it was still surprisingly successful in terms of theme park enthusing. I started out the new year in China, while the upcoming apocalypse was kicking off around us on a local scale, so that led to a sneaky two week headstart. Obviously it all went downhill in March, with the spring (Poland) and early summer (USA) bookings taking the hit.
I experienced my biggest coaster drought since starting to take this all seriously back in 2015, at a total of 190 park free days, which was eventually broken with some shameless local cred hunting. The itinerary that saved it all from total despair ended up being the fortnight driving across Europe, again with everything closing around us. The trip provided me with my 1000th coaster in spectacular fashion and, masks aside, delivered the perfect dose of escaping reality that this hobby does so wonderfully.
The important question though, how does this look when presented in numbers?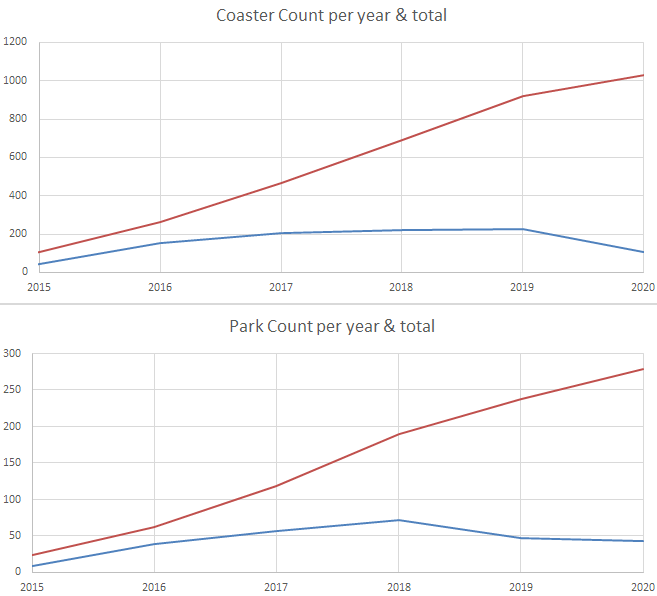 Not bad at all considering. That's 109 new rollercoasters for me, which is down by about half on the previous three years but still an increase of over 10% on the overall count, something that is inevitably going to slow down over time regardless of global pandemics. Better still, there were 42 new to me park visits, only 5 less than in 2019, though that can mainly be attributed to a significant difference in the scale of said parks – no US monsters in there sadly.
Something not included in these graphs is the fact that I still spent 30 days of this year visiting theme parks. One whole month out of 2020 doing what I love – I'll take that.
Now that quantifying everything has made me infinitely happier, let's talk about some highlights.
Favourite Coaster in 2020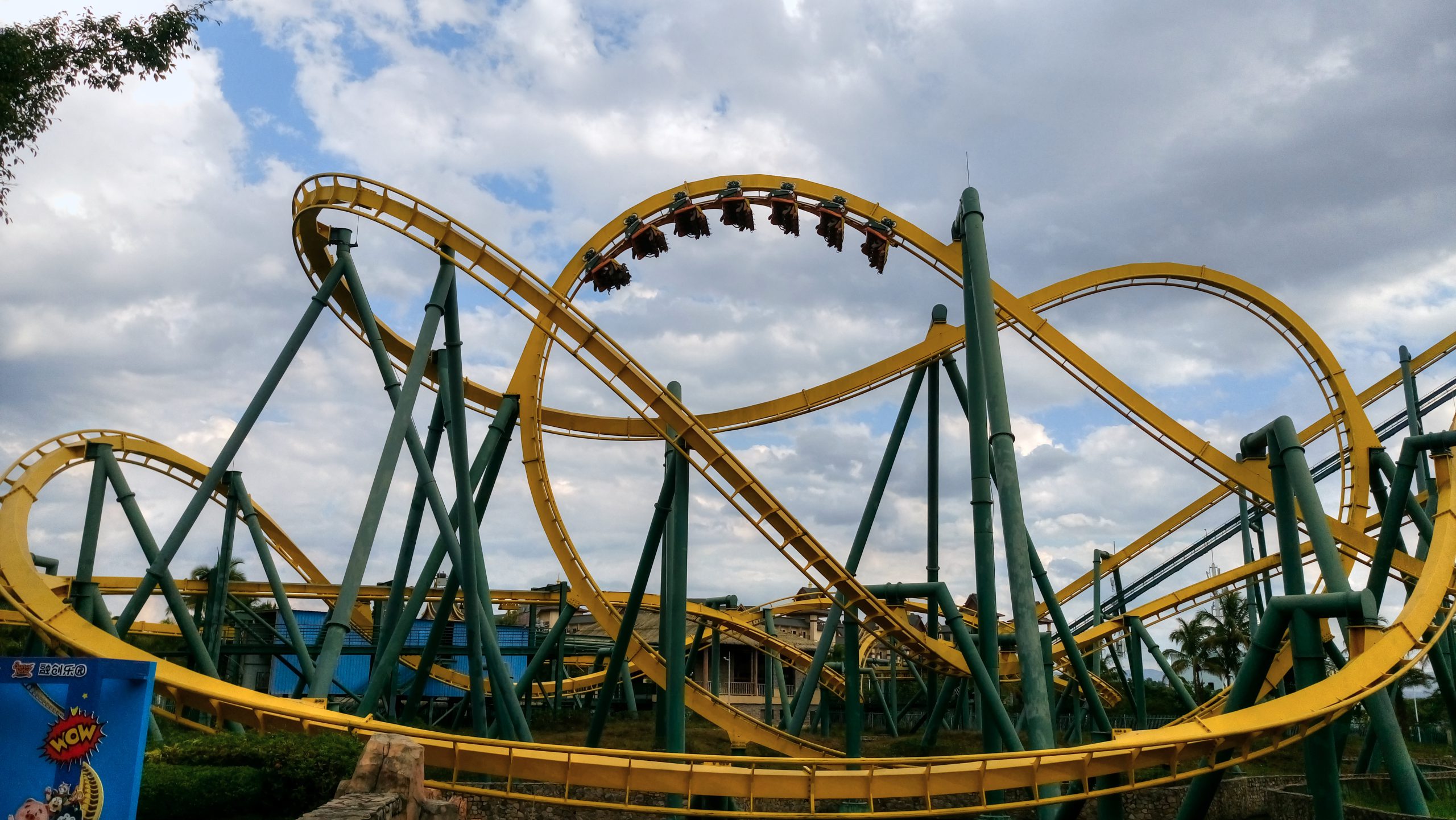 Honourable mentions – Harpy (Xishuangbanna Sunac Land), Duelling Dragon(s) (Guangzhou Sunac Land), Dynamite (Freizeitpark Plohn) & Hyperion (Energylandia)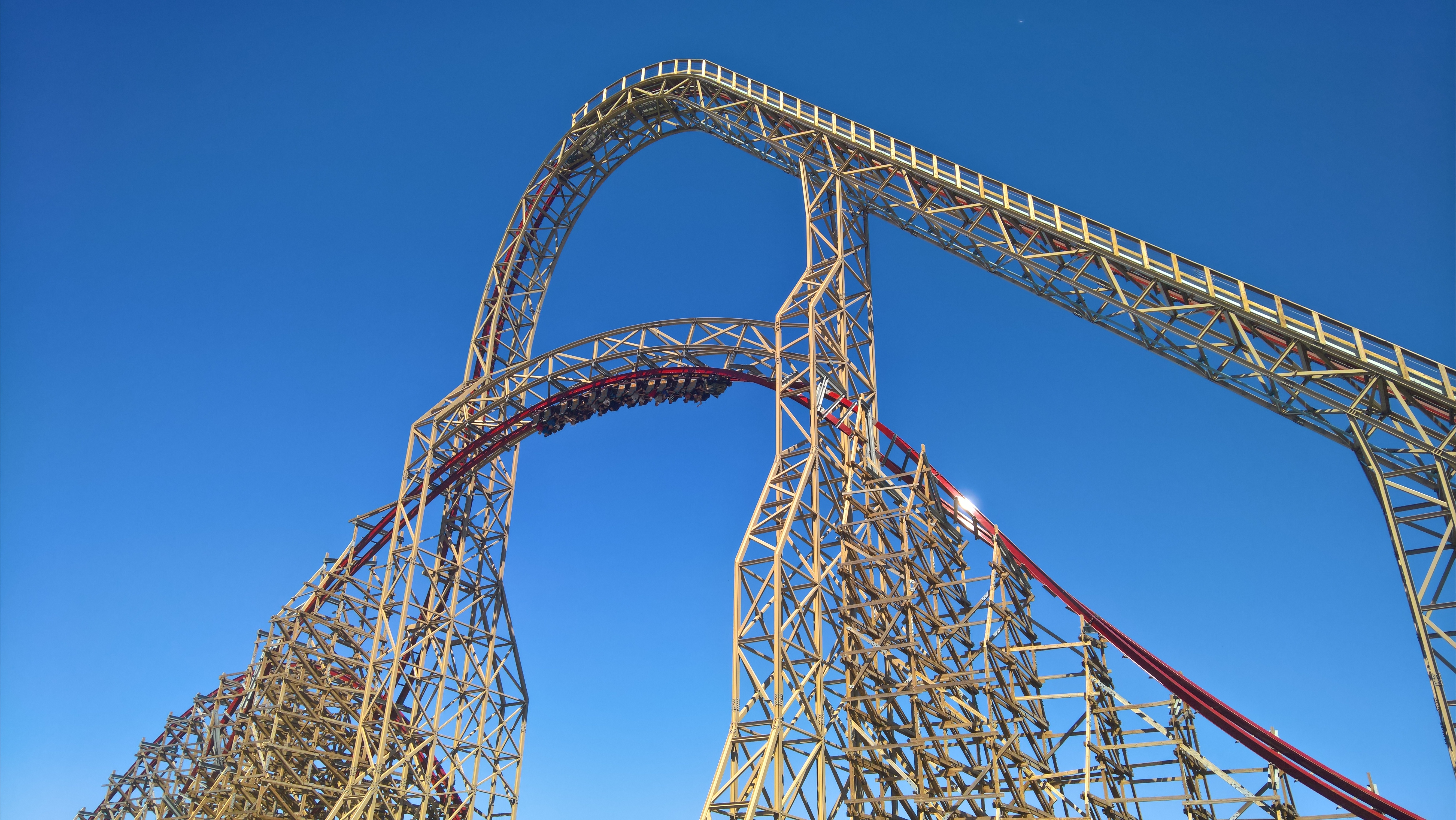 No doubt about it for me, Zadra the massive RMC at Energylandia takes the top spot. It took two long, intense days to become fully acquainted with the experience on offer here but this truly is a spectacular ride with powerful pacing and a bit of every sensation thrown in for good measure. My favourite individual coaster lap of the year would also have been found on this thing, on the second day, just as the sun was setting and even with the deeply unpleasant sensation of getting swarms of tiny bugs stuck under my eyelids. Top tier coasters are able to earn their respect in the most unusual of circumstances.
Favourite Dark Ride in 2020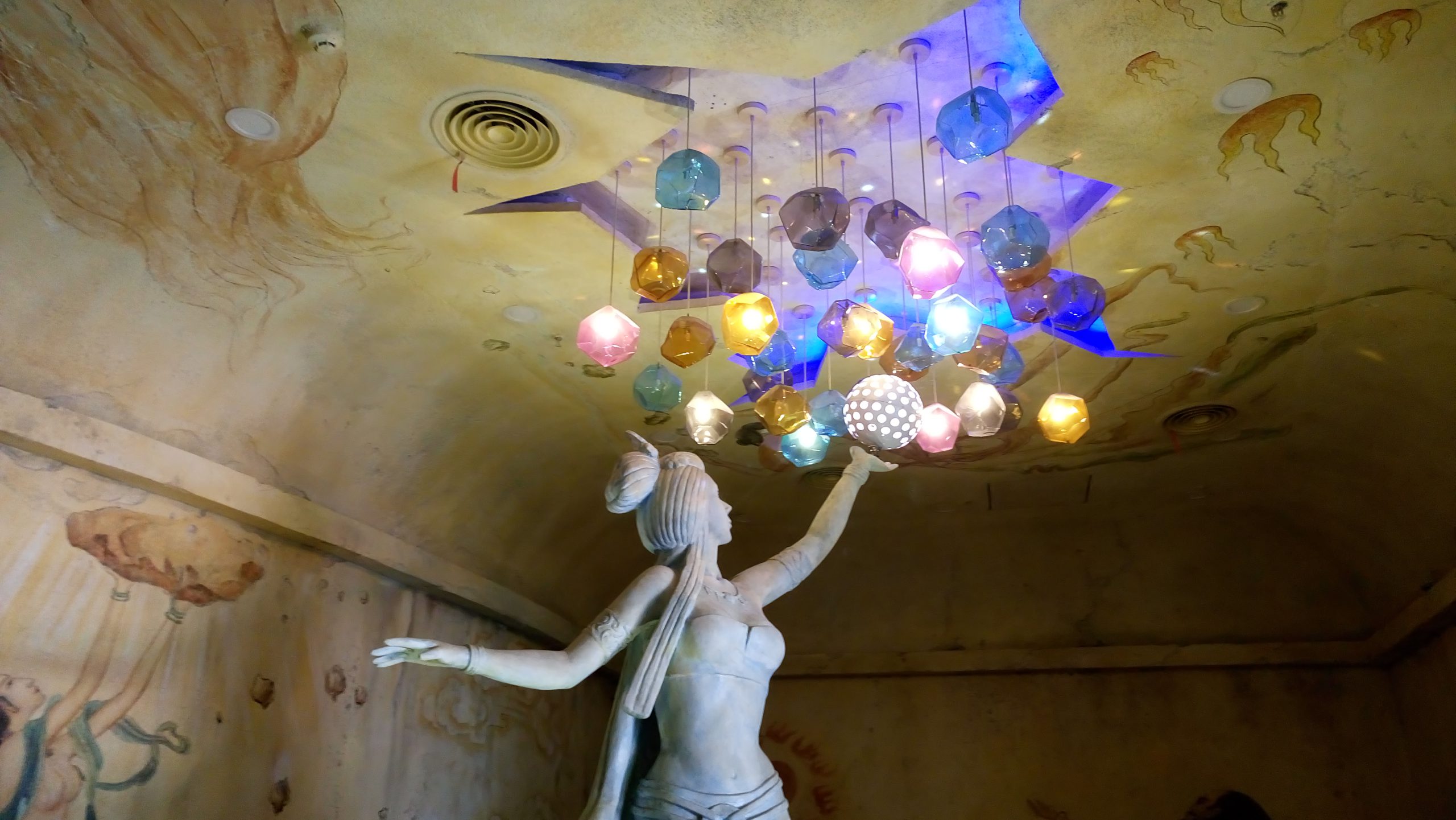 Honourable mentions – Myth (Visionland), Hero of Malacca & Meeting in Ha Long Bay (Fantawild Asian Legend) & River of Tales (Oriental Heritage Changsha)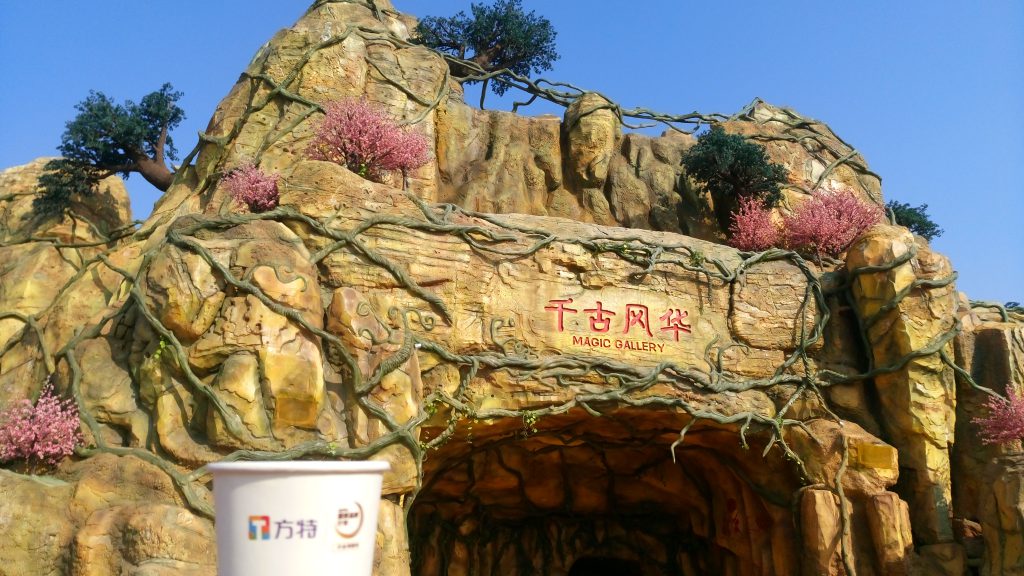 I've had almost an entire year to sit on this one now and I think I've finally settled on the decision that Magic Gallery at Oriental Heritage Changsha is my new favourite dark ride, of all time. Everything about the experience, from the initial setup of not knowing what it was, throughout the spectacularly long and detailed presentation of onboard events and finishing up with the complimentary cup of tea upon exiting the car, was so well tailored to my personal tastes. I get both excited and emotional just thinking about rides like this now.
Favourite Park in 2020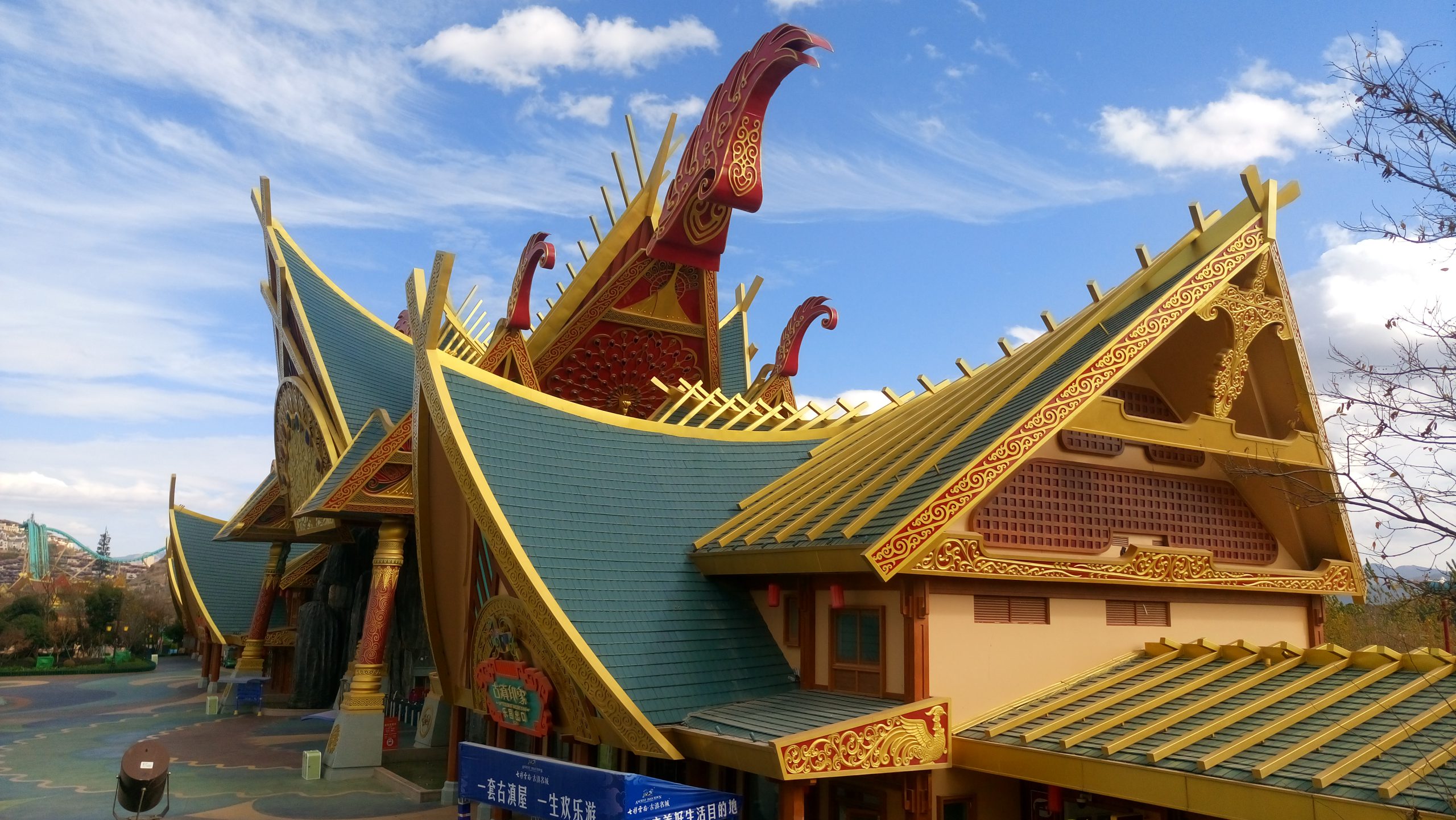 Honourable mentions – Colourful Yunnan Paradise, Xishuangbanna Sunac Land, Oriental Heritage Changsha & Energylandia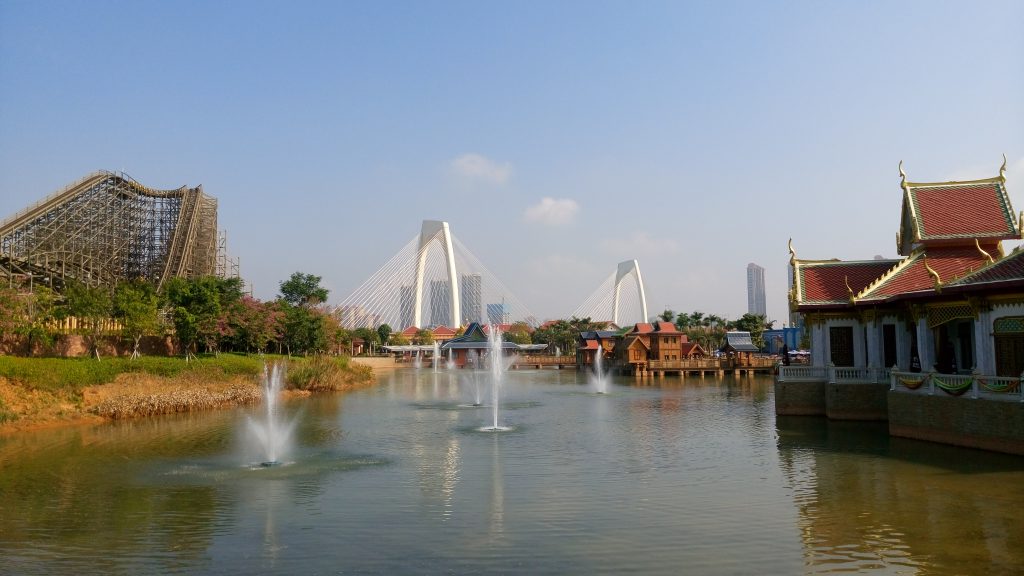 It's not time to get off the Fantawild train just yet. My visit to Fantawild Asian Legend this year reignited my passion for the franchise in spectacular fashion by combining a multitude of their amazing dark rides, all reimagined with new themes and storylines, plus a copy of one of my favourite rollercoasters on the planet (something I'd usually despise but I'm just thankful for the opportunity to ride something that good this year). Out of all the overall days of park experiences this one was just so densely packed with joyous moments of discovery from start to finish that it simply has to take the number one position.
Favourite Cred Hunting in 2020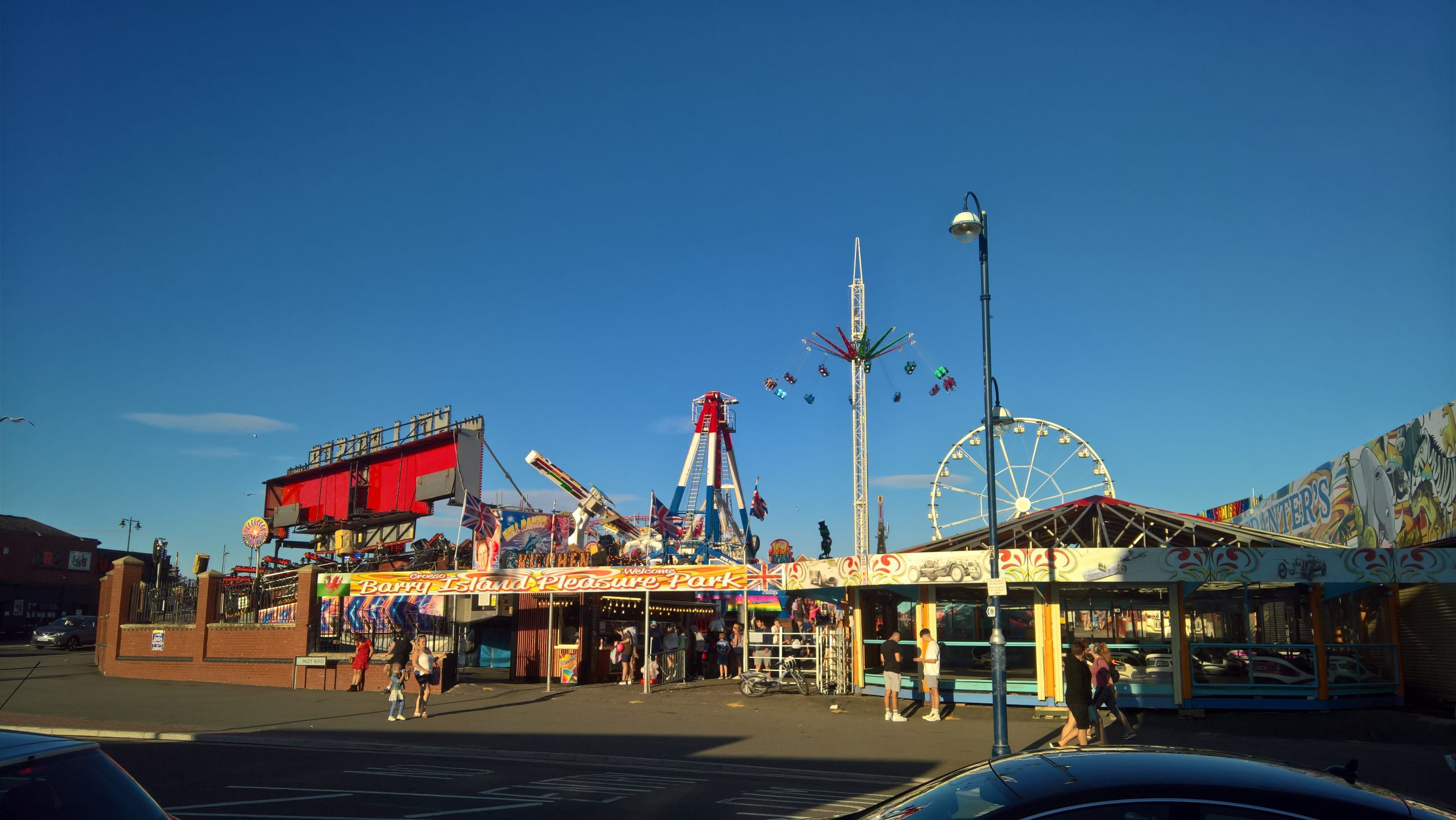 Honourable mentions – Blasting in and out of Barry Island & meeting Mr. Park Kolejowy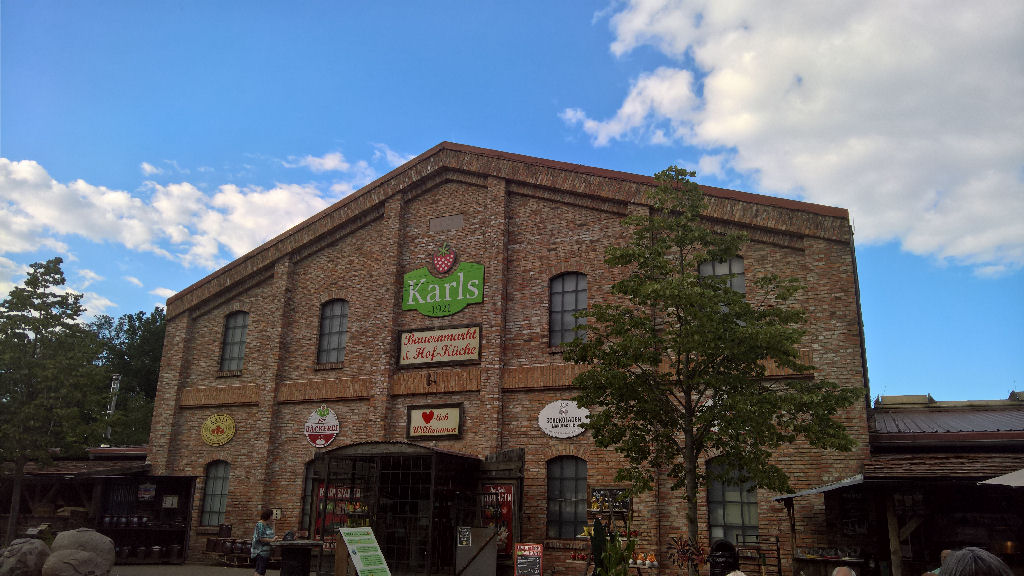 It's good to remind myself the stupid lengths that we end up going to for entertainment every once in a while and that was perfectly summed up this year by riding all 5 coasters in the Karls Erlebnis-Dorf chain across 4 of their parks in a single day. Netting just shy of 1000km of driving across 15 hours on the most ridiculous route from Poland to Hamburg, you'd be forgiven for thinking we're clinically insane.
But it's a lot of fun and that's what really counts.
See you in 2021.