2015 – Summary
While tinkering with the format for my end of year summary I figured I'd do a bit of a catchup session on the previous 5 years, a fun look back on all the experiences that came before the inception of this site.
I first started going out of my way for theme parks on international trips back in 2015, it was the year that made it clear to me how much more I needed to see and do and I'm fairly certain by the end of it I had cooked up my first spreadsheet and begun the devilish task of counting coasters.

It began lightly with a couple of parks in the Netherlands, in the dying embers of my travelling abroad for the sake of some nonsense sightseeing. A revengeful return trip to my first Disney resort followed, to make up for that misspent visit in my youth. We started to dust off a few more domestic parks because they were there and the year was capped with a game changing shuffle around Scandinavia.
How about some stats?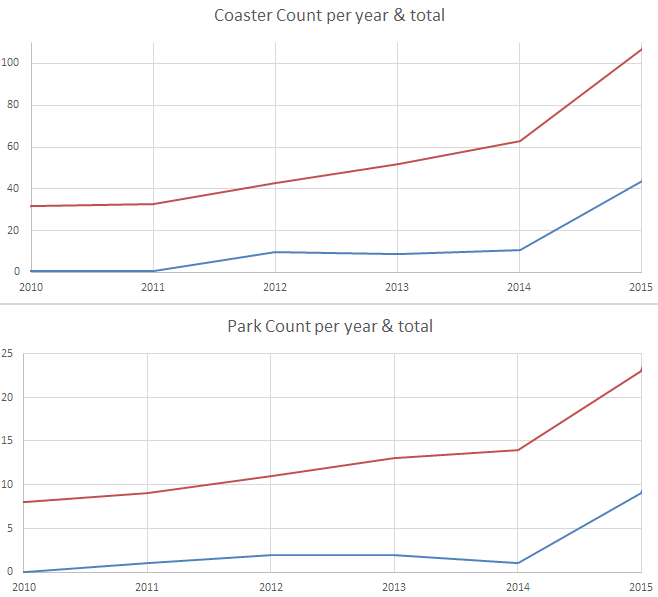 The leap is evident. There were 44 new rollercoasters for me, four times the amount in the previous year and nearly double for the overall count. It may not seem like much to me these days, but there were also 9 new park visits in total and prior to this moment I had never been more adventurous than two in a year (clearly a wasted childhood), so that's huge.
Now that quantifying everything has made me infinitely happier, let's talk about some highlights.
Favourite Coaster in 2015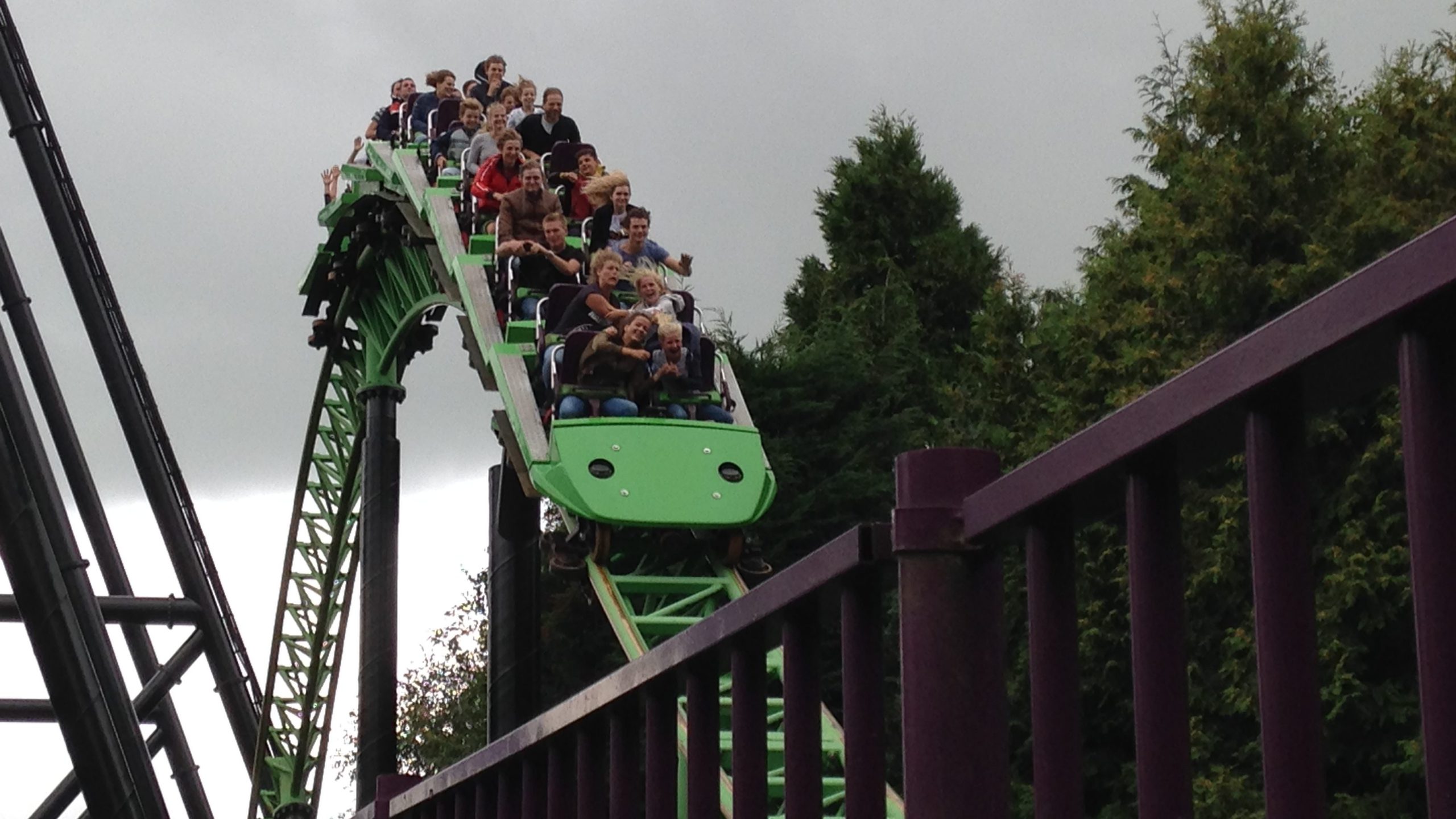 Honourable mentions – Goliath (Walibi Holland), Joris en der Draak (Efteling), Big Thunder Mountain (Disneyland Paris) & Balder (Liseberg)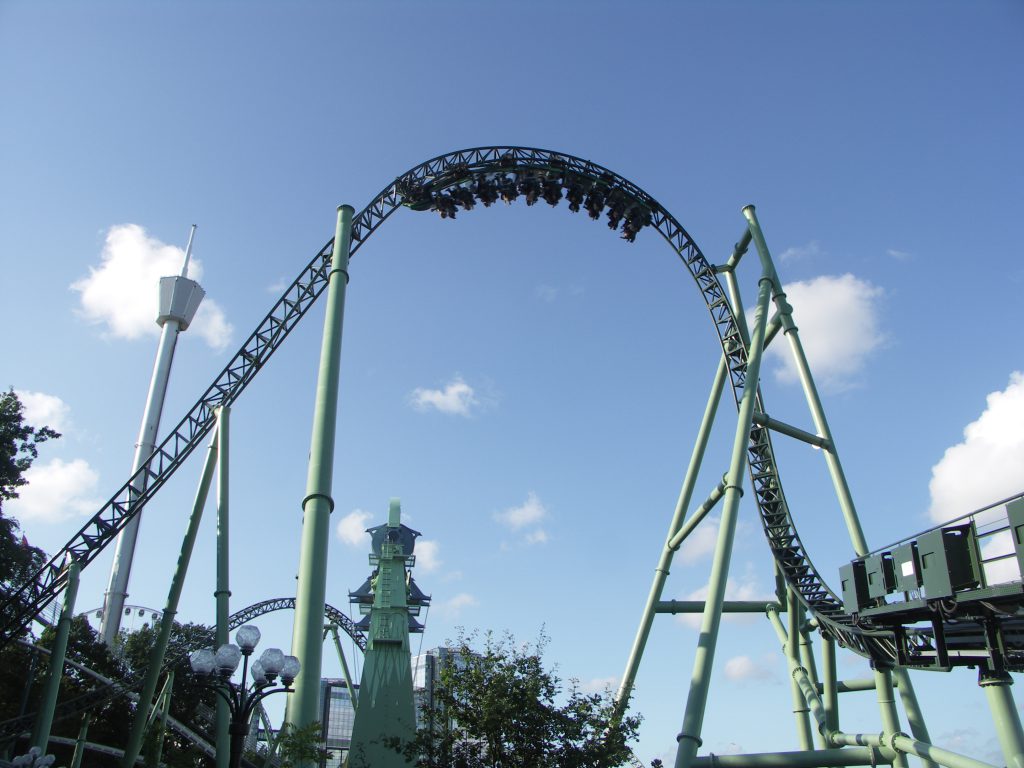 It's amazing to think that Helix at Liseberg, my favourite ride of 2015, has stuck with me all the way to the present day. I suppose it shows how monumental a shift it created in my experience of what rollercoasters could do to me. I can't guarantee the specifics, but it's likely the most significant contributing factor to why I started counting, documenting and then desperately searching for more and more rollercoasters, wishing for another to be this good again. And honestly there hasn't been one. It's been a phenomenal journey, but I'm still holding out for that Helix beater.
Favourite Dark Ride in 2015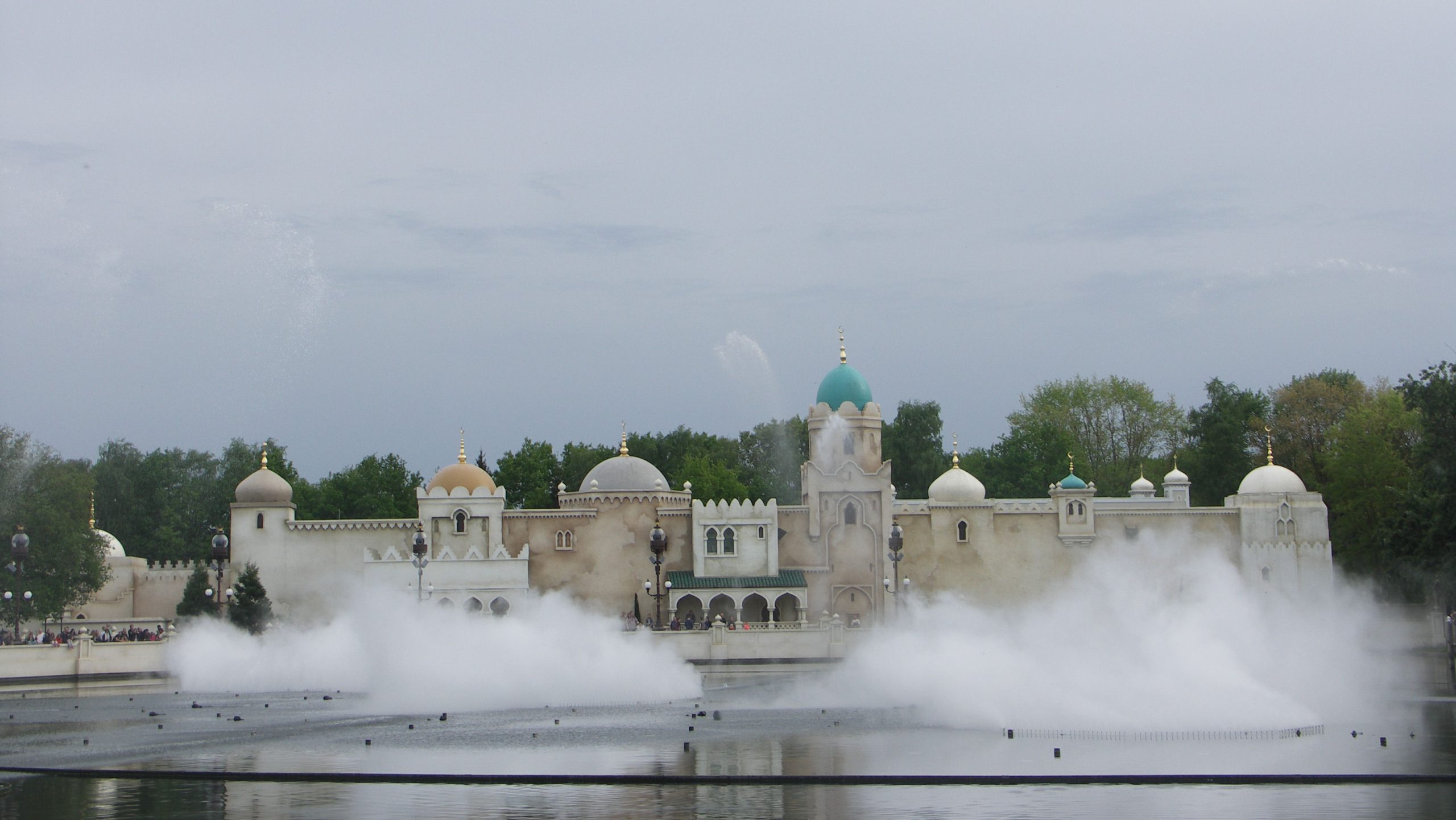 Honourable mentions – Fata Morgana & Droomvlucht (Efteling), Phantom Manor & Pirates of the Caribbean (Disneyland Paris)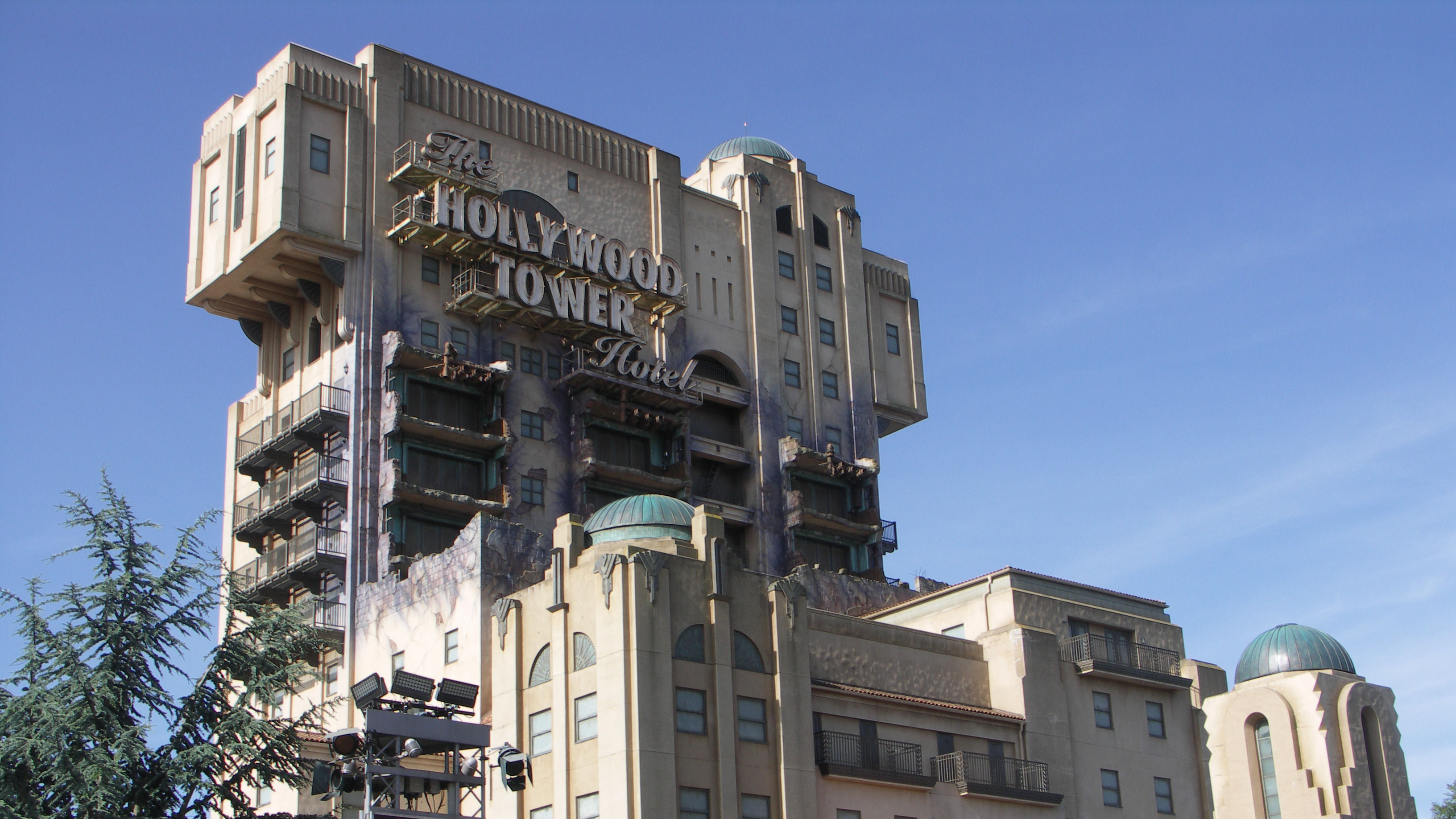 Beautiful scenery, tranquil settings and gorgeous music are all well and good for a dark ride, but The Twilight Zone Tower of Terror at Disneyland Paris Studios showed me how combining an intensely themed experience with the thrill of drop tower hardware could be simply out of this world. I'll never forget both the personal joy I had and the shared joy of every other rider surrounding me on this attraction once it got going. The ridiculous sensations those drops create are absolutely infectious.
Favourite Park in 2015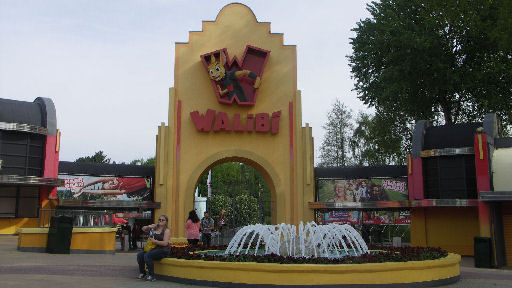 Honourable mentions – Walibi Holland, Efteling, Disneyland Paris & Tivoli Gardens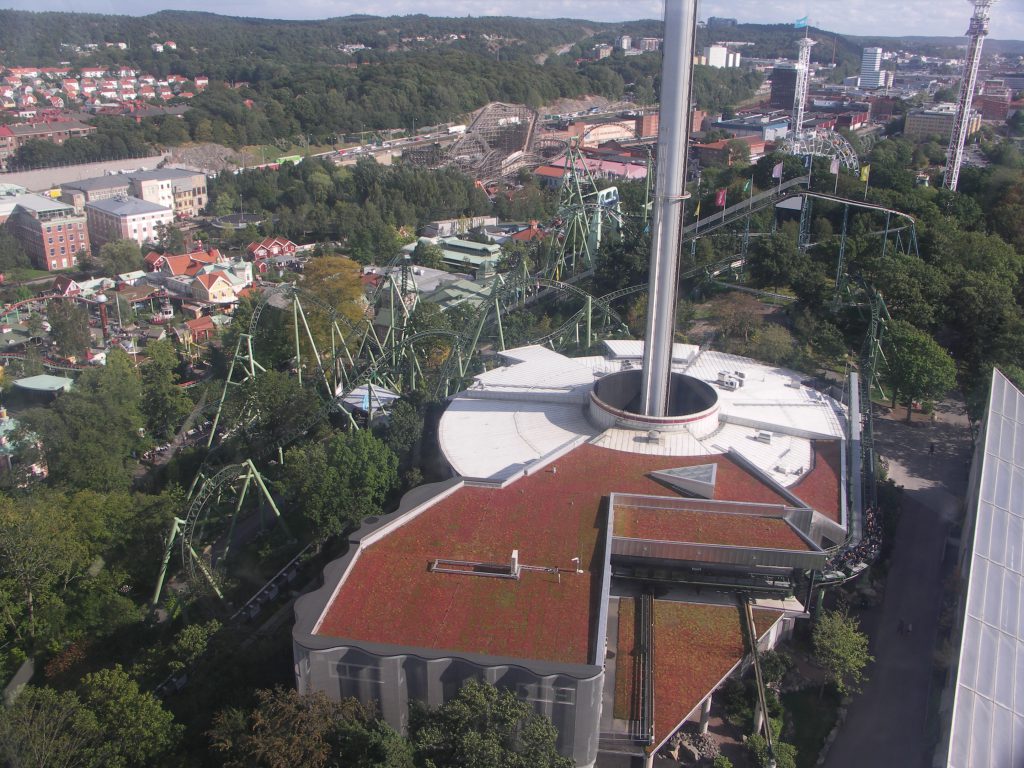 Liseberg strikes again. As with Helix, I'm still more in love with this place right now than I am with anywhere else I've been since. No other park has quite captured the magical combination of the attractions spread across this hillside and the profound effect it has on me from simply being there. Watching this park continually improve and flourish year on year since my first visit makes me feel like a proud supporter. They just know how to delight me.
Favourite Cred Hunting in 2015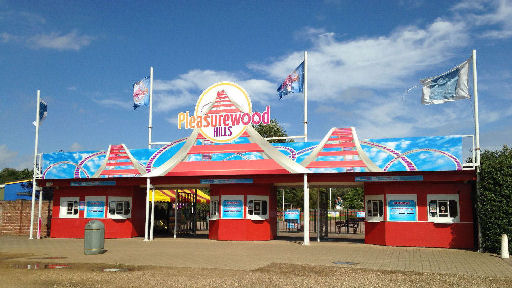 A visit to Pleasurewood Hills and Great Yarmouth Pleasure Beach appears to be the first time we ever did two parks in a day but it's not particularly applicable to the award. I even took a lap or two on a Wacky Worm here that I didn't need for the count. The true danger of the concept of creds had not yet manifested itself in my brain, so that's something to look forward to in future parts.