Top 10 coaster reasons to visit Spain
Following on from my cold and calculated list of top ten countries for coasters, I thought it would be good to follow up with some warm and fuzzy (weather permitting) examples of the actual coasters that each one has to offer, a top ten within a top ten as it were.
When it came to Spain I felt like I'd shot myself in the foot by trying to stretch to ten coasters (across a healthy range of parks) worth a mention for every country in the list, it's all very concentrated here. Might be some more cheating going on, but I think I pulled it off. Here's their most interesting, unique and enjoyable rollercoasters, not necessarily in the order of favouritism.
---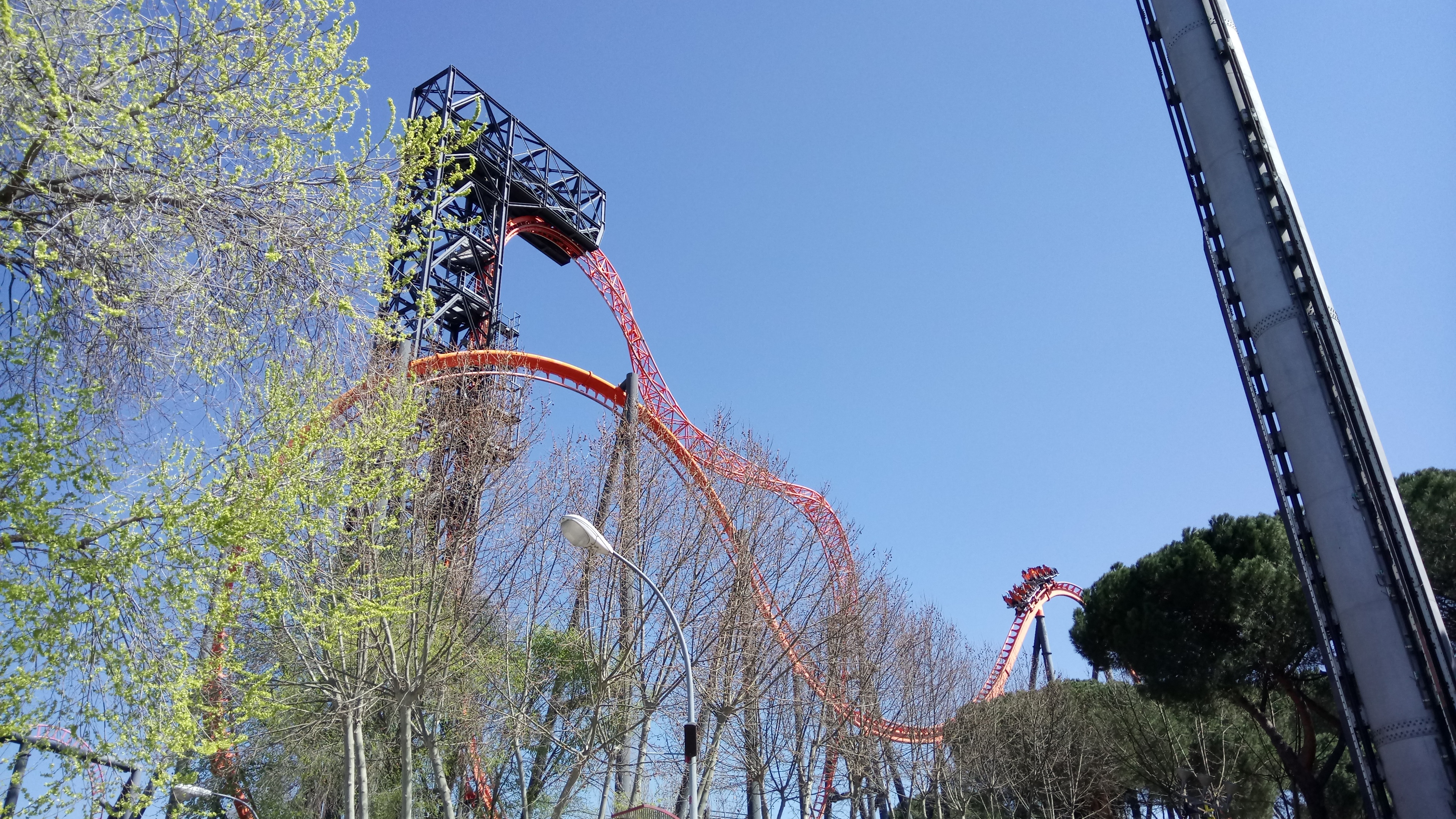 I was torn between putting this and Tornado, the Intamin invert (or even TNT Tren de la Mina the Gerstlauer family coaster – my actual favourite ride in the park). Although extremely rare, Tornado is just so forgettable and while Abismo was abysmal, at least it was memorable.
As the world's only Maurer Skyloop with an extended layout, this one decides to compliment the usual discomfort of the starting sequence with providing airtime directly to the chest due to poor restraint design. The result is obviously rather lung crushing, but also highly amusing if experienced in good company.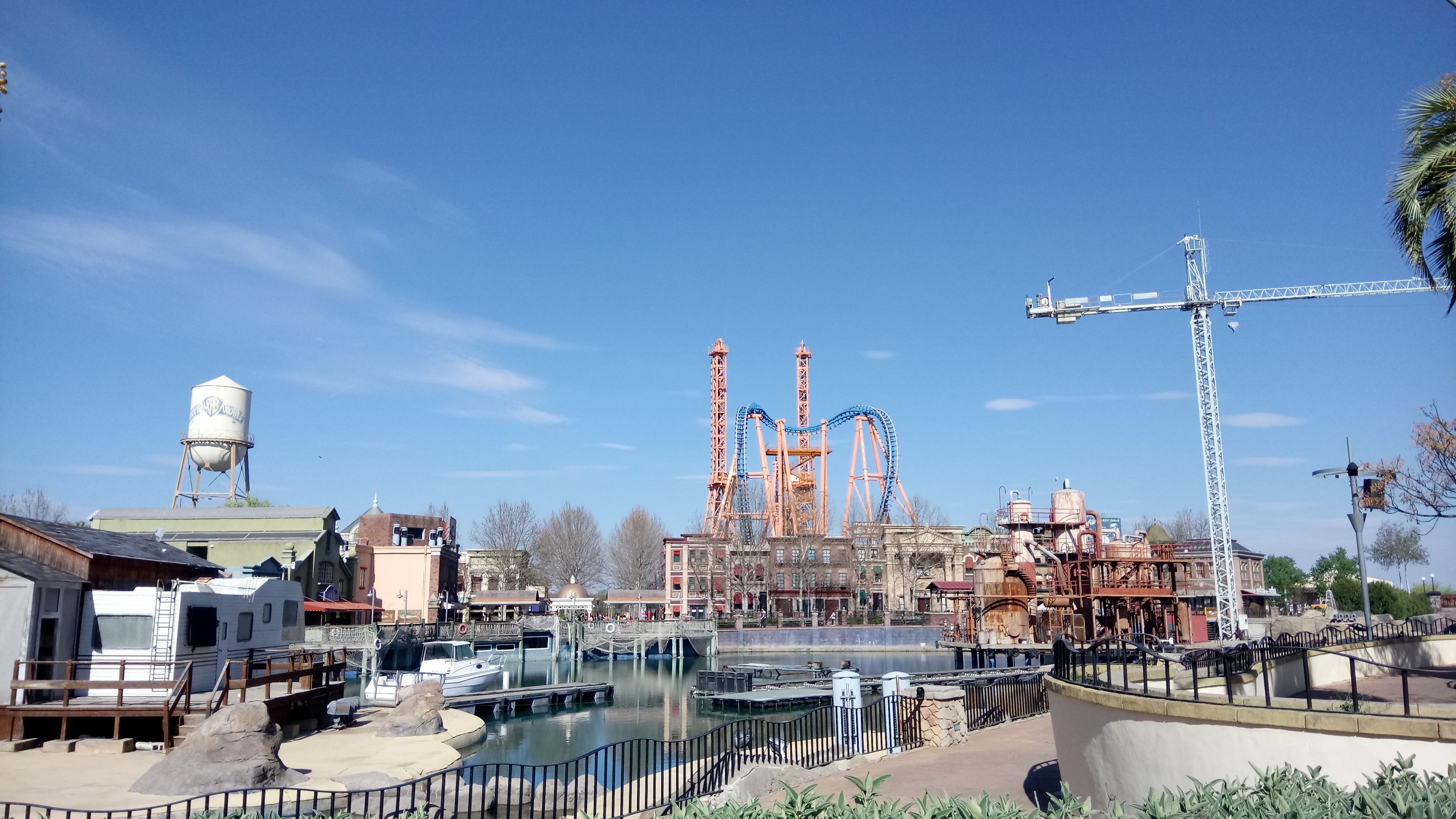 This ride wasn't running when we visited the park back in 2017, but I have ridden an equivalent model in China (did you expect anything less from me?). Giant Inverted Boomerangs are relatively few and far between throughout the world and seem to be plagued with reliability issues, so that makes actually getting on one of them feel that extra bit special. Despite the negative associations that would come with being a Vekoma Boomerang, I didn't actually mind the experience – the backwards vertical lift is very unnerving and it caused me no specific harm.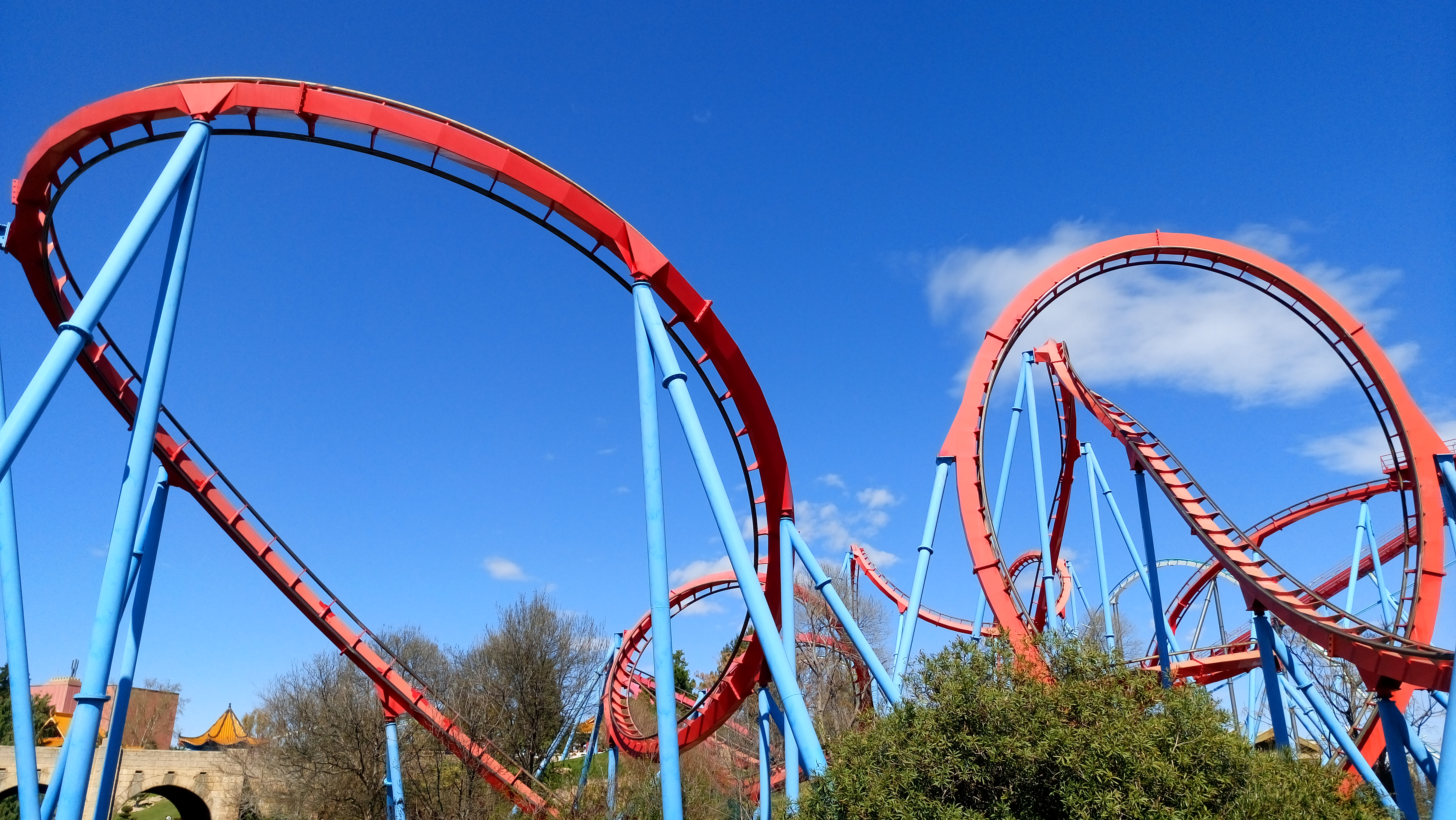 The first of many Portaventura resort entries here, obviously, though I don't have a lot of love for old Dragon Khan. As well as being a past holder of the record for most inversions, B&M's traditional sit down coasters are rather rare throughout the world as well and it should have been an intense and thrilling experience, complimented by that smooth B&M goodness. By the time we got around to riding it, there had been a noticeable deterioration in the quality, but at least it looks fantastic.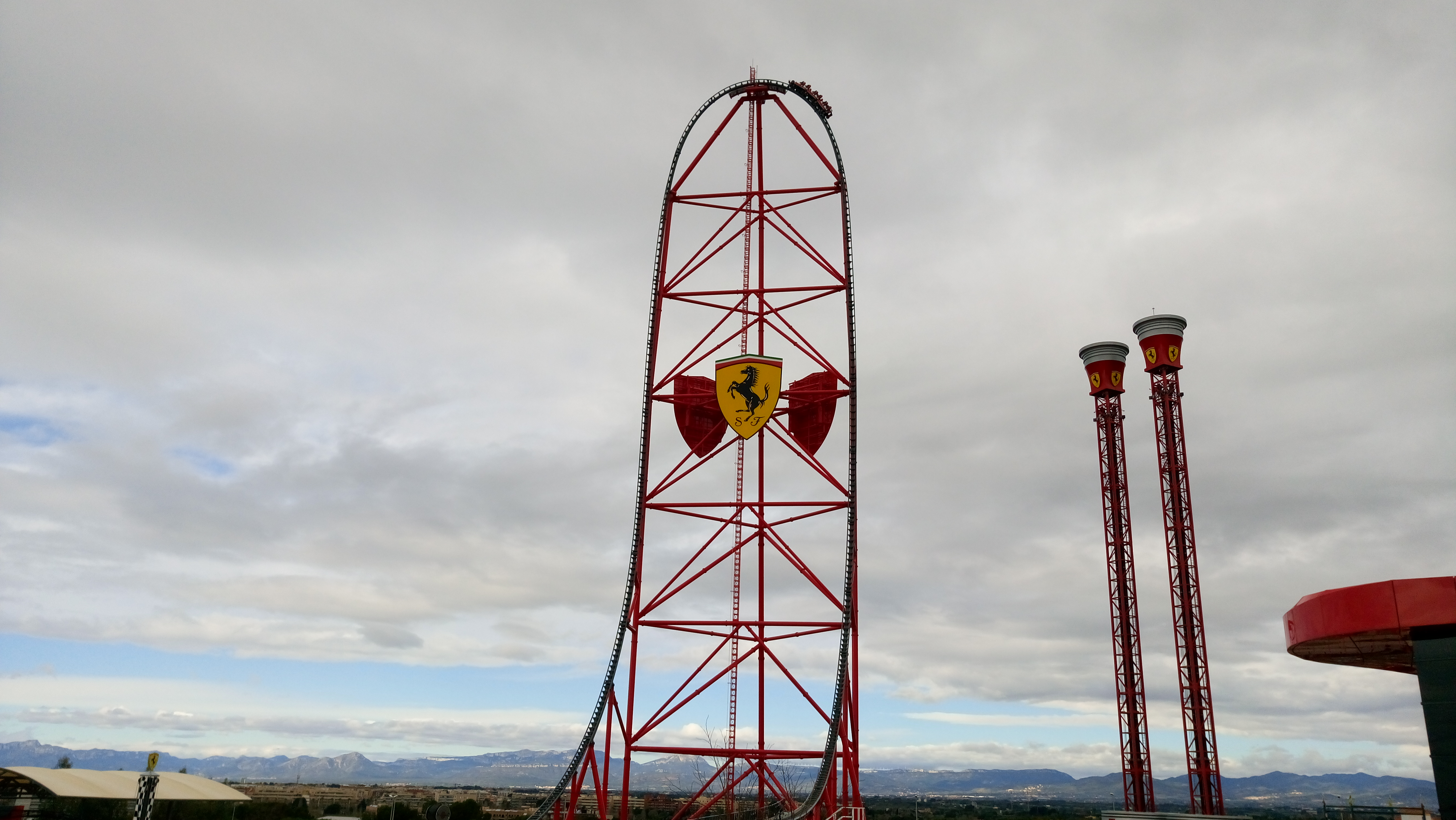 I still think Red Force is daft. Sure it's the tallest and fastest coaster in Europe now, but it took those titles directly from its sister park and it's just so… uninspired to keep building these one up, one down Intamin launch layouts. I will admit that the punch of the LSMs (fastest in the world) was surprisingly forceful after we spent many months mocking what it may be like compared to the older Hydraulic versions and if you haven't done anything like this before then it should probably be well up there on the list of things to do.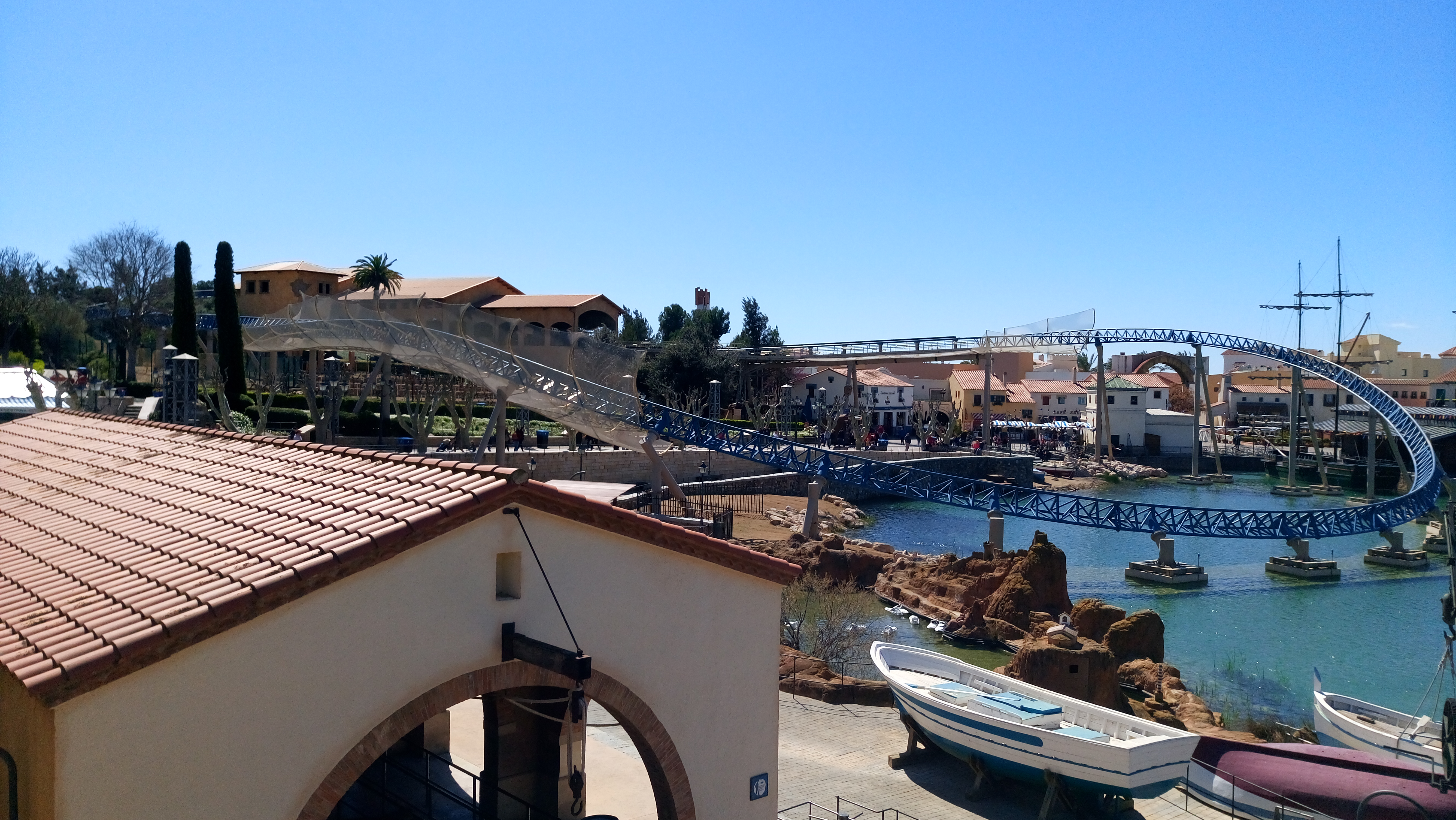 Previously Europe's fastest coaster (except during Ring Racer's ridiculously brief stint at the top), this is another of PortAventura's marmite attractions. Often declared to be downright brutal, I actually found it hilarious as it bounced around a stupid layout at stupidly high speeds. It shows off the power of the hydraulic technology particularly well and that inversion is way better than it should have been. It's also extremely well presented, preshow and all.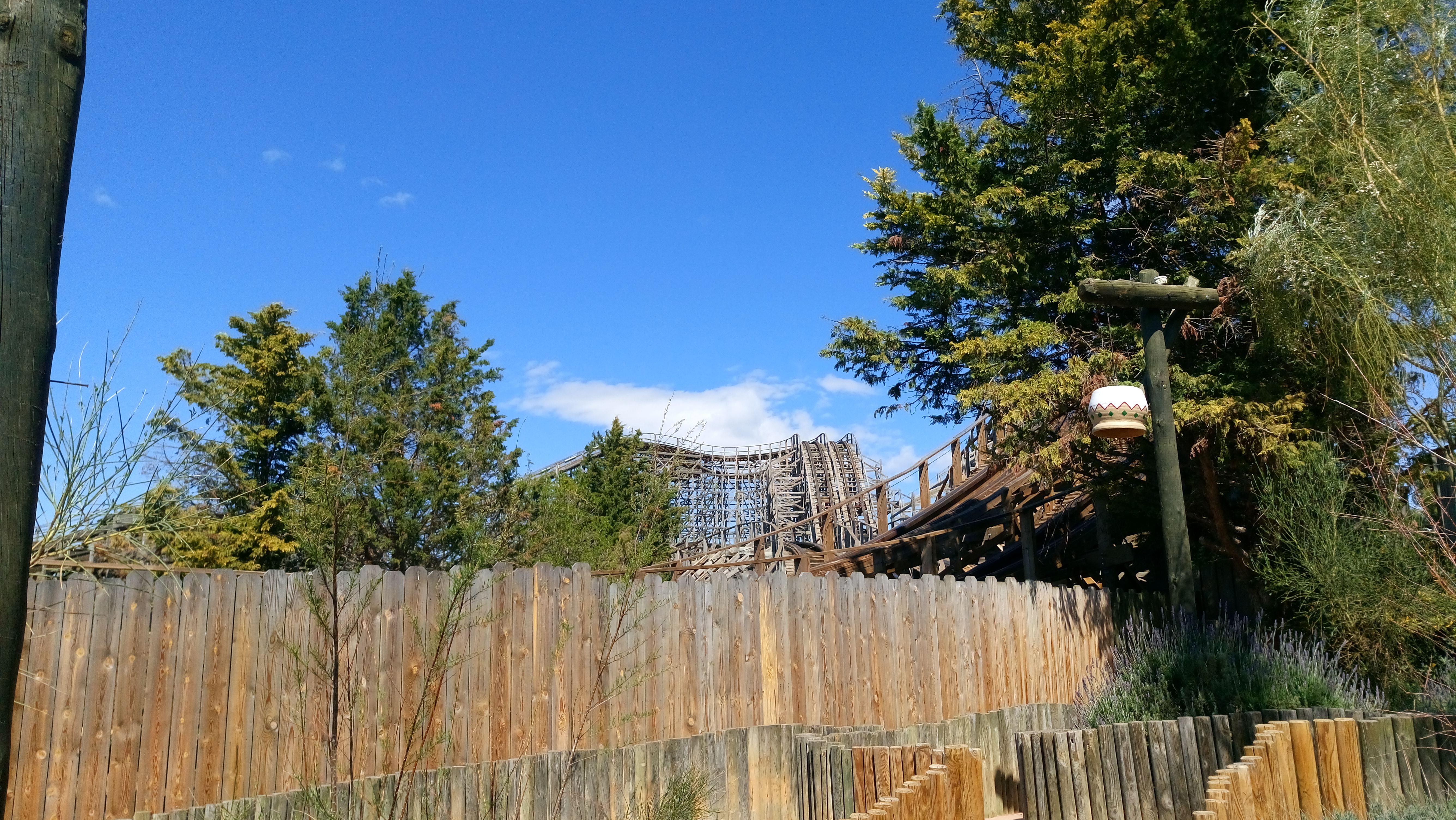 Although they're generally not very well received I actually loved these racing CCI woodies. Anything that races is already onto a winner for me as I'm a big fan of ride interaction. At the time they were riding with a near perfect amount of shake, rattle and roll for my personal tastes on wooden coasters and we had many, many enjoyable laps (and victories) on both sides.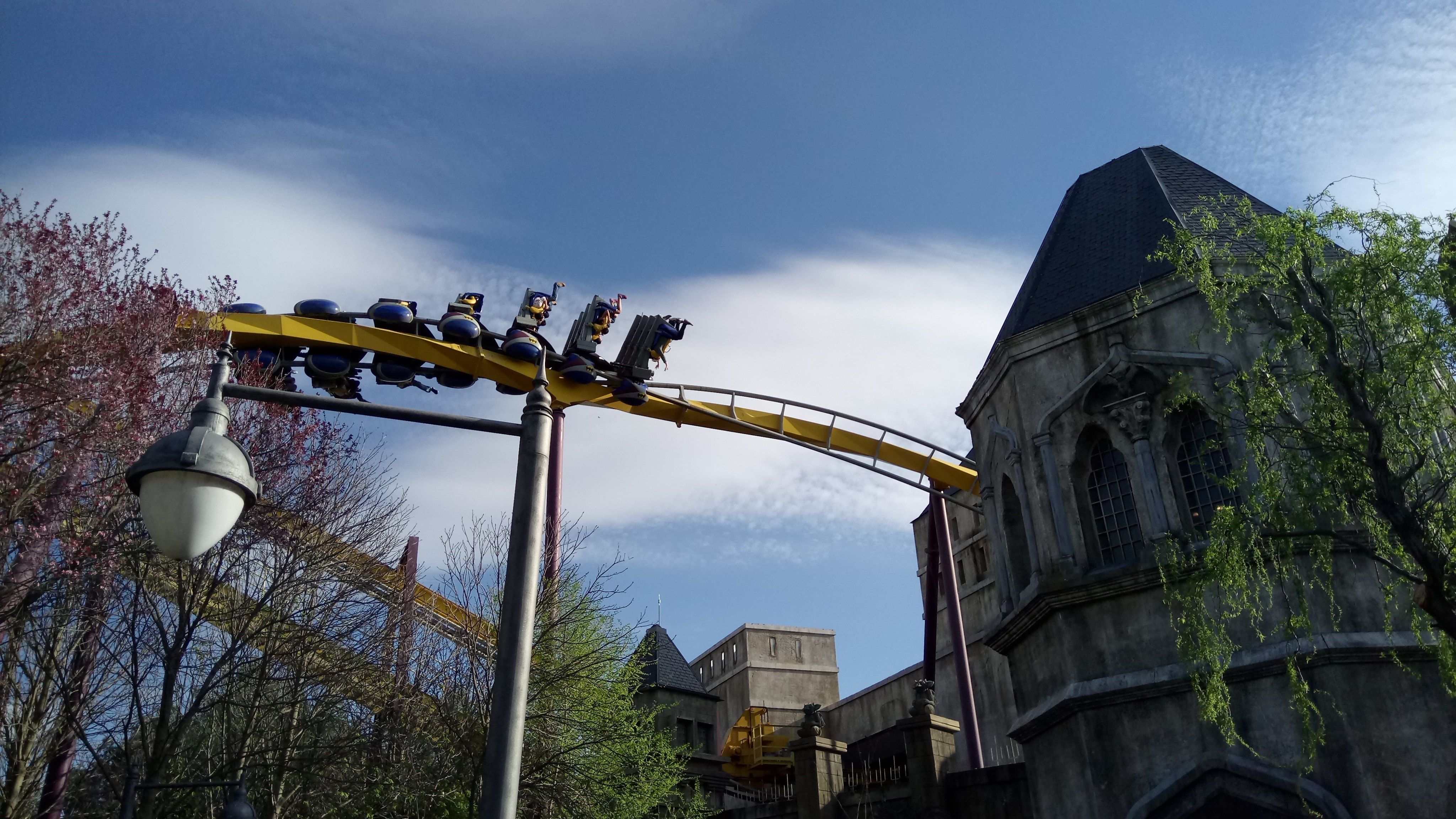 A heavily cloned B&M Invert as a reason to visit? Bah.
This is actually by far the best Batman I have ridden to date and it's just so damn intense. If you're coming from the states I wouldn't expect you to bat an eyelid, but we only actually have one of them here in Europe so it's at least a little bit special.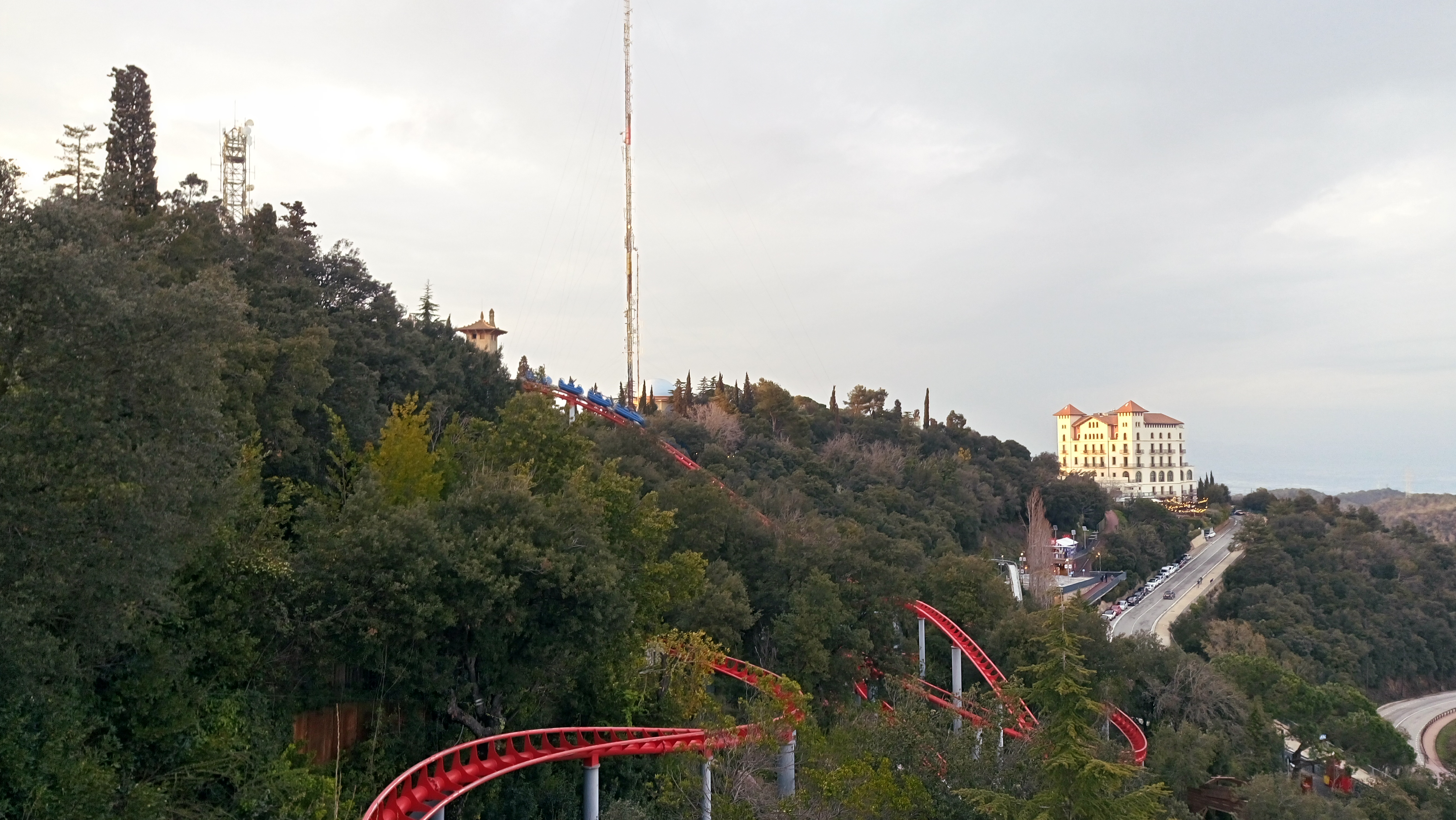 This gem of a park on top of a mountain in Barcelona is also home to a hidden treasure. An unassuming Vekoma coaster with incredible views and intense terrain based helices, make sure you spend an evening up here at least once while in the area.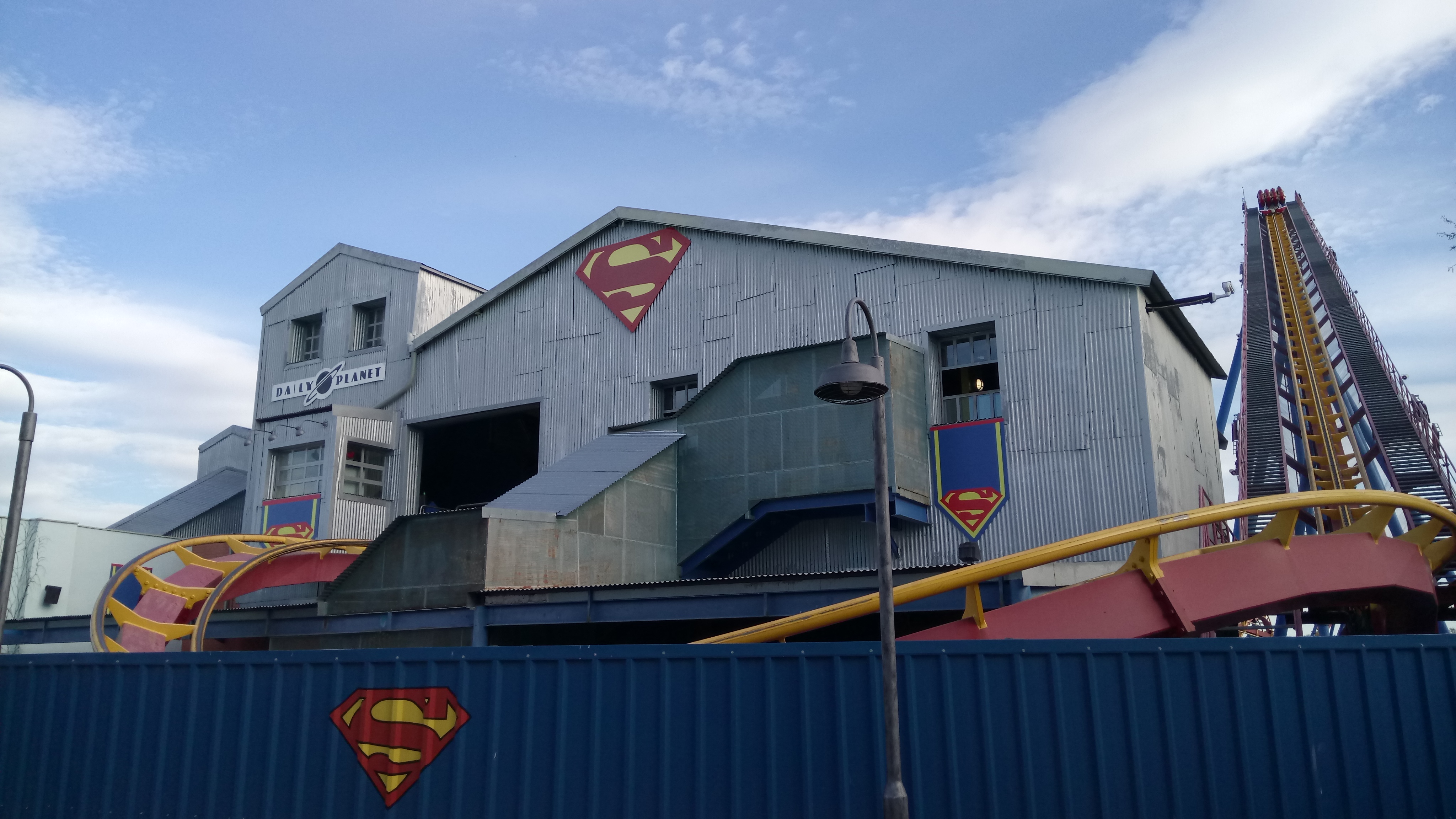 Luckily, just next door to that Batman above, there's a custom B&M floorless that is also one of my favourites of its type, providing a great one two punch for Madrid. I'm not quite sure what sets this Superman apart from the many I've ridden since but it has a certain flow and satisfying sequence of elements that impressed me more than it perhaps should have.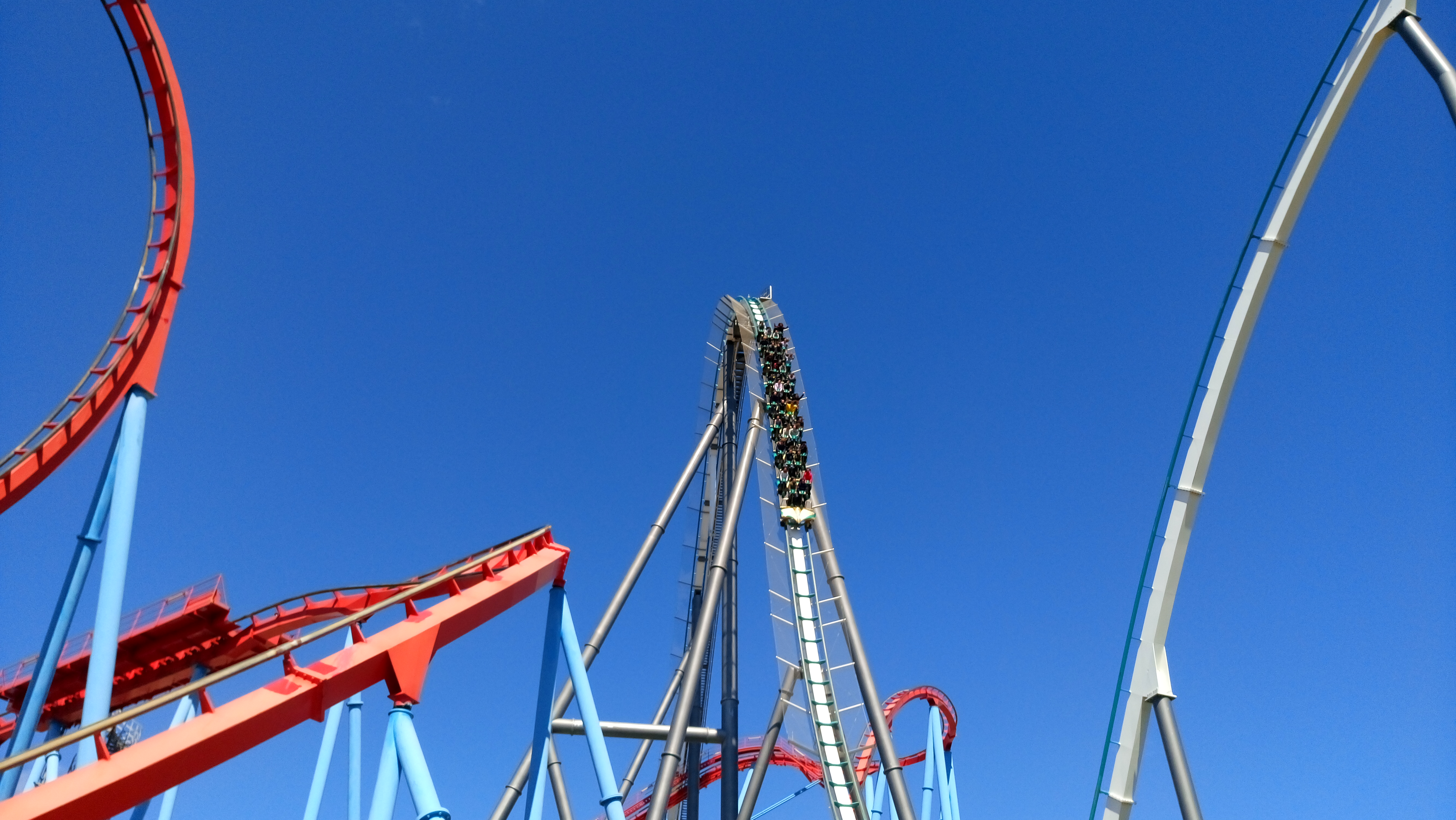 To be clear again, this is not my favourite ride in Spain. I was massively underwhelmed by my experiences with Shambhala, not helped at all by the reputation that precedes this legendary European coaster. But it is just that, a legend, and you probably shouldn't go through life without riding it. It's a primary reason to visit Spain for rollercoasters and definitely highly rerideable and fun. Just don't expect anything ground breaking, I'd much rather you were pleasantly surprised.