Ride Review – Jungle Trailblazer (Wuhu)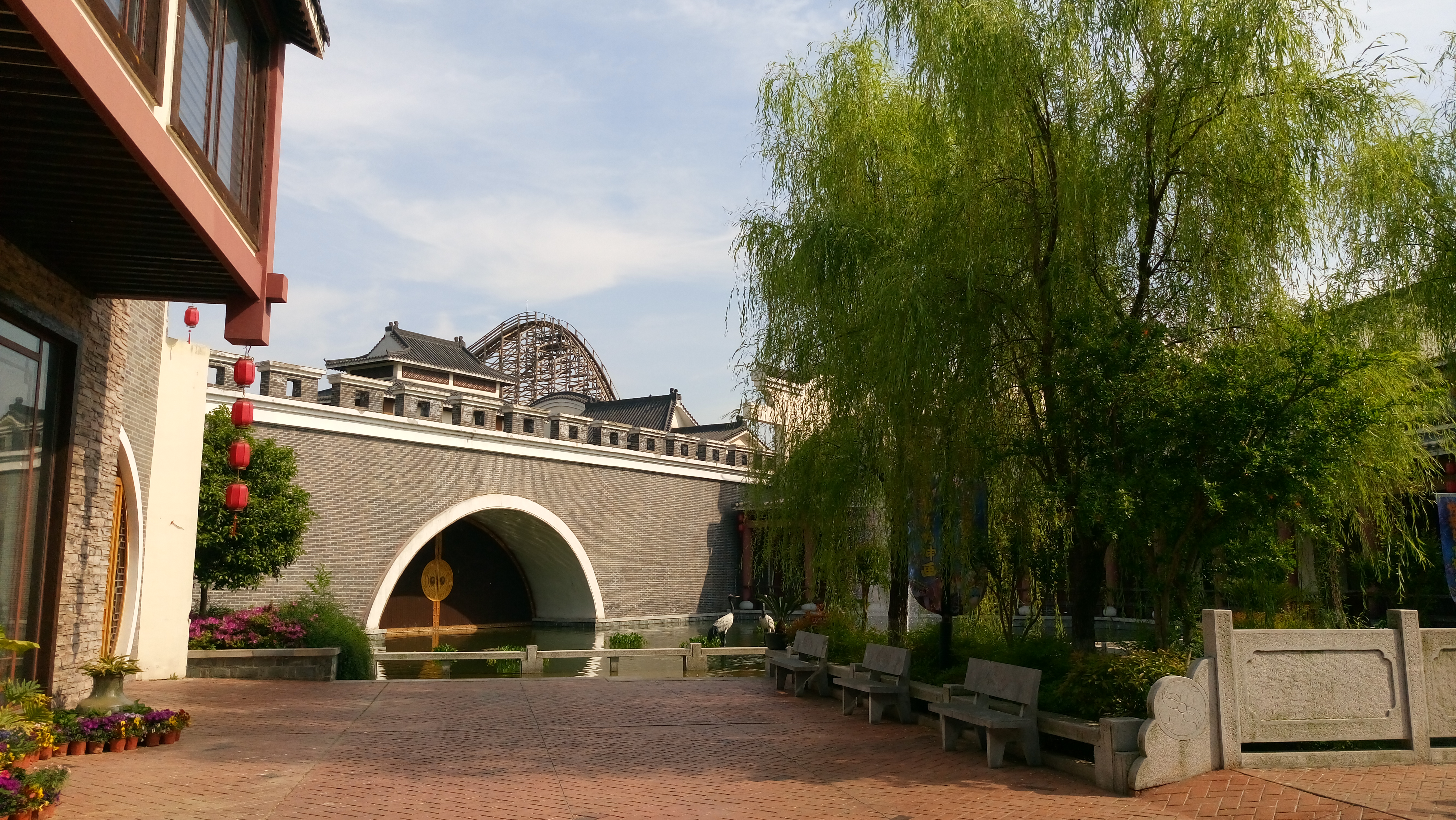 Oh no, not another Jungle Trailblazer. This one located at Oriental Heritage Wuhu was the final one in the collection for me (of unique layouts at least – damn Ningbo) and it was also a pain to make that happen (damn Wuhu).
The first time I arrived in the city it was chucking it down and everything was closed – no surprises there. This meant that on the return visit anxiety was king and I did it all wrong.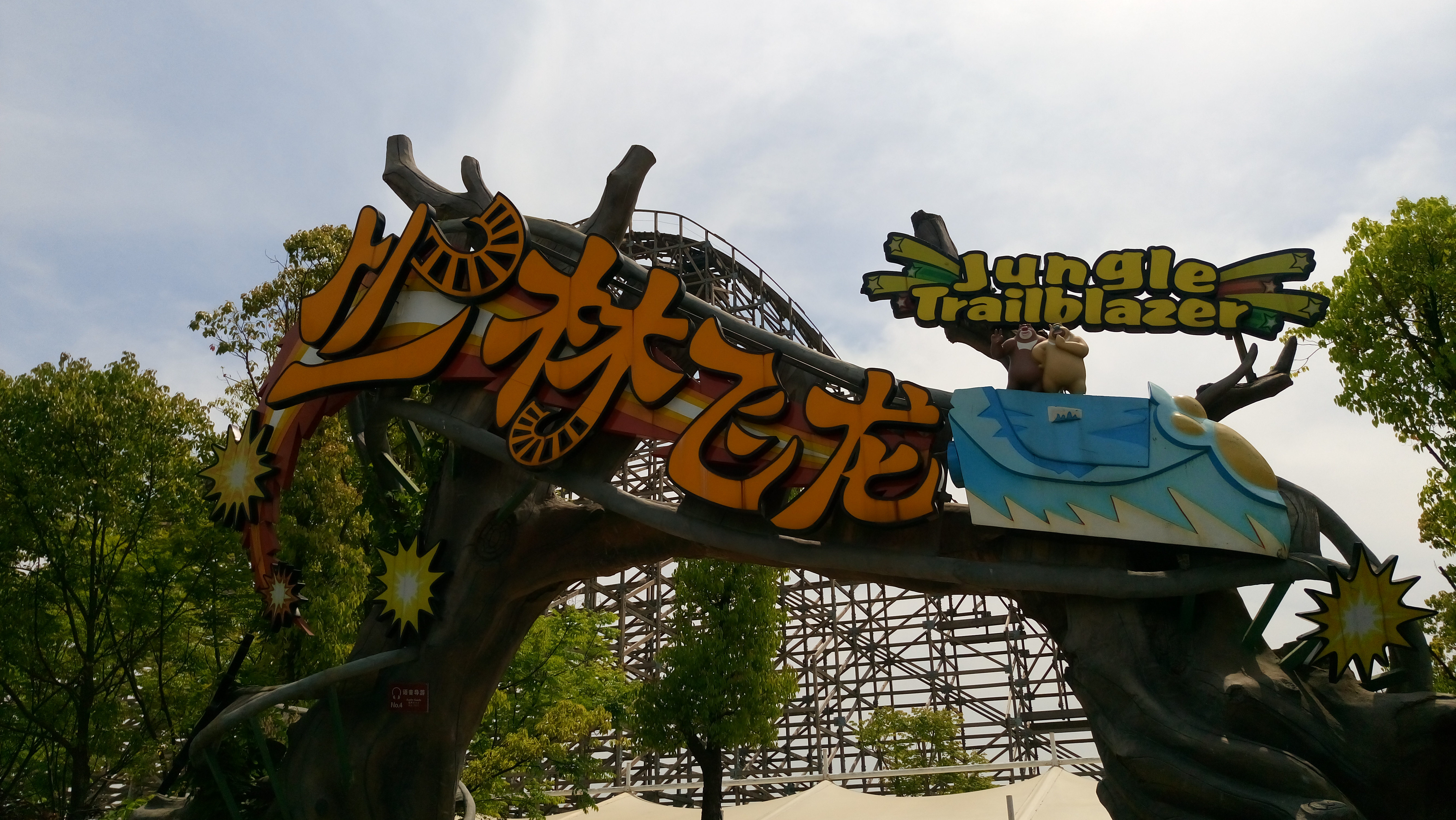 Well not so much wrong as less than ideal. There's a habit for most guests in these parks to follow a specific order of attractions as per the 'recommended route' on the park map, moving in a clockwise/anti-clockwise direction, experiencing everything once, tick, move on. Like sheep, or me on a cred run.
In my desperation to not be let down again (I never trust the weather, or Fantawild, to not try and ruin my day at some point) I ended up following the sheep into the queue, making this the only Jungle Trailblazer I've ever actually queued for. How novel.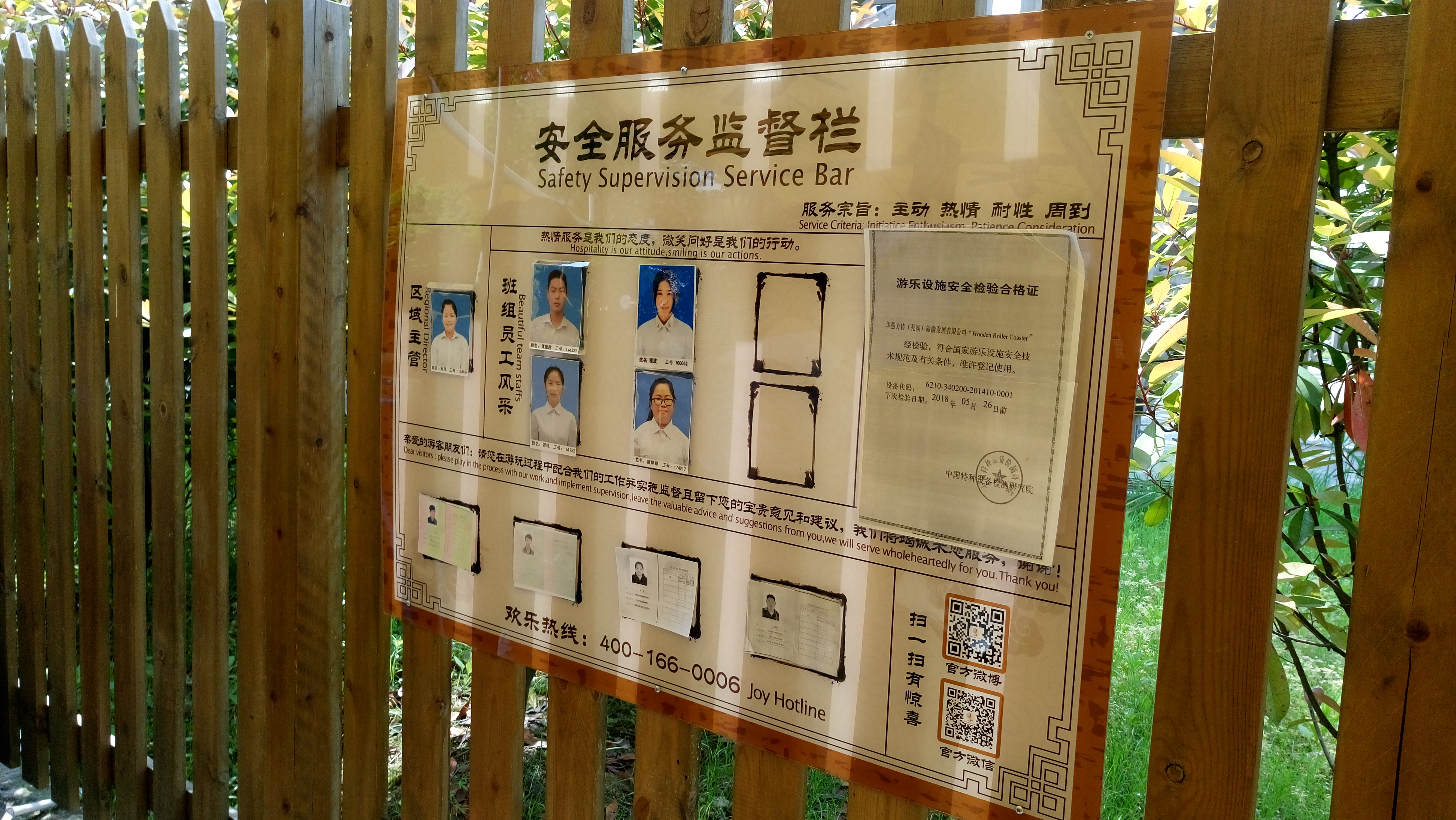 You don't ever want to queue for one of these. A train that seats 24 can take upwards of an hour to serve 100 guests. The queueline areas are specifically designed like a waiting room, with benches stretching along the pathways. There's never any hustle in proceedings, a train's worth of people are batched in an area well outside the station and are not sent off on the ~2 minute walk to the station stairs until it has been cleared of the previous guests. I try to just zone it out these days and accept it as a part of the culture but when you're so on edge about being able to actually ride these things, as the sky darkens above your head and everything moves at a snails pace, having tried so hard and come so far, it's nothing short of agonising.
I ended up in that for nearing 90 minutes, which would have been a new record by far in China for me had it not been for Happy Valley Shanghai the previous day.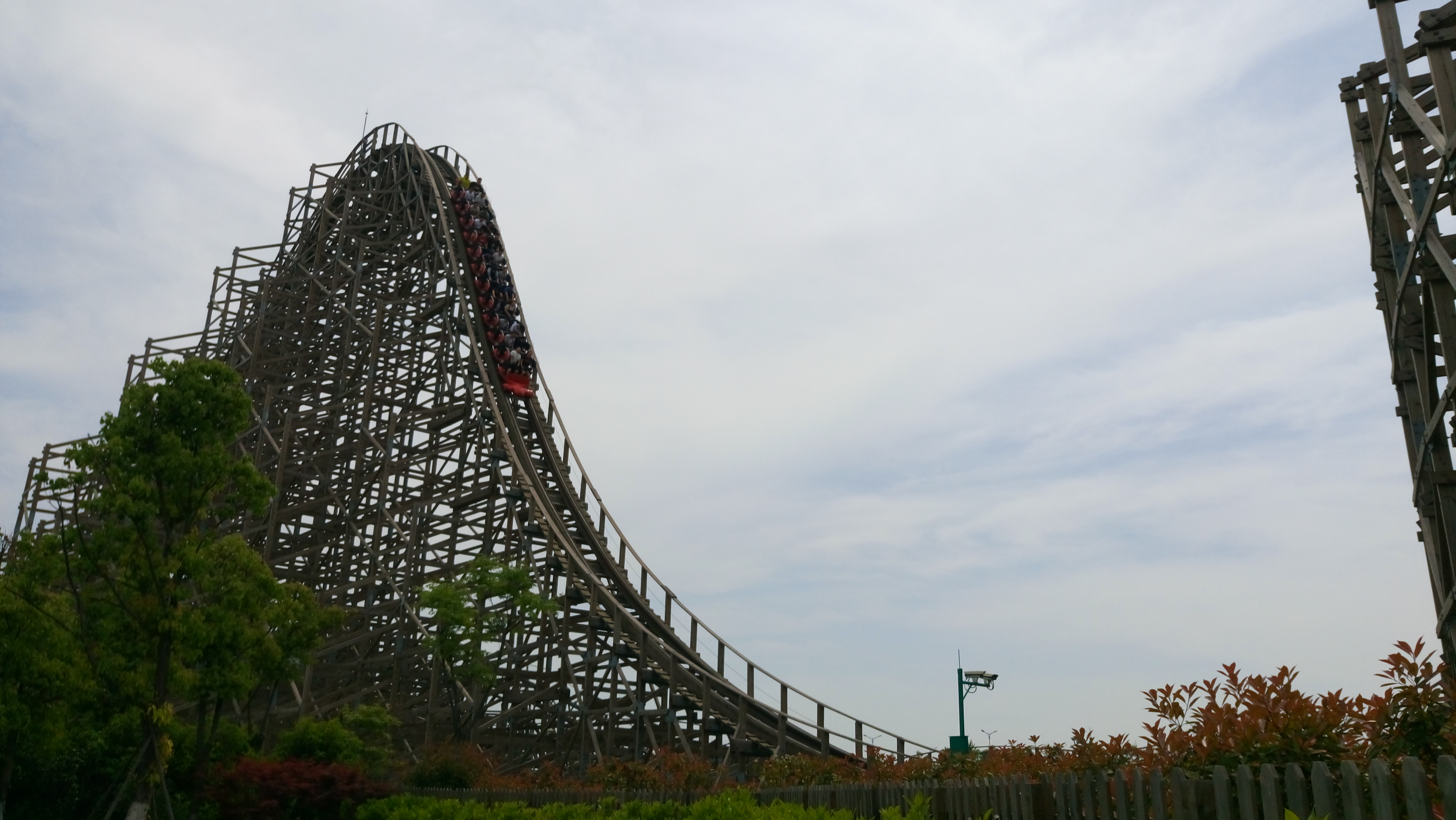 It was worth it though. Love this ride. Middle of the road as a Jungle Trailblazer but as a woodie in it's own right, pure world class, as I've come to expect (demand) from my boys at Gravity Group these days. First drops are always bliss in the back, they've perfected the punch. It's an unconventional start for one of these in that you hit a big drawn out hill first. This is good, but not quite as impactful as their signature.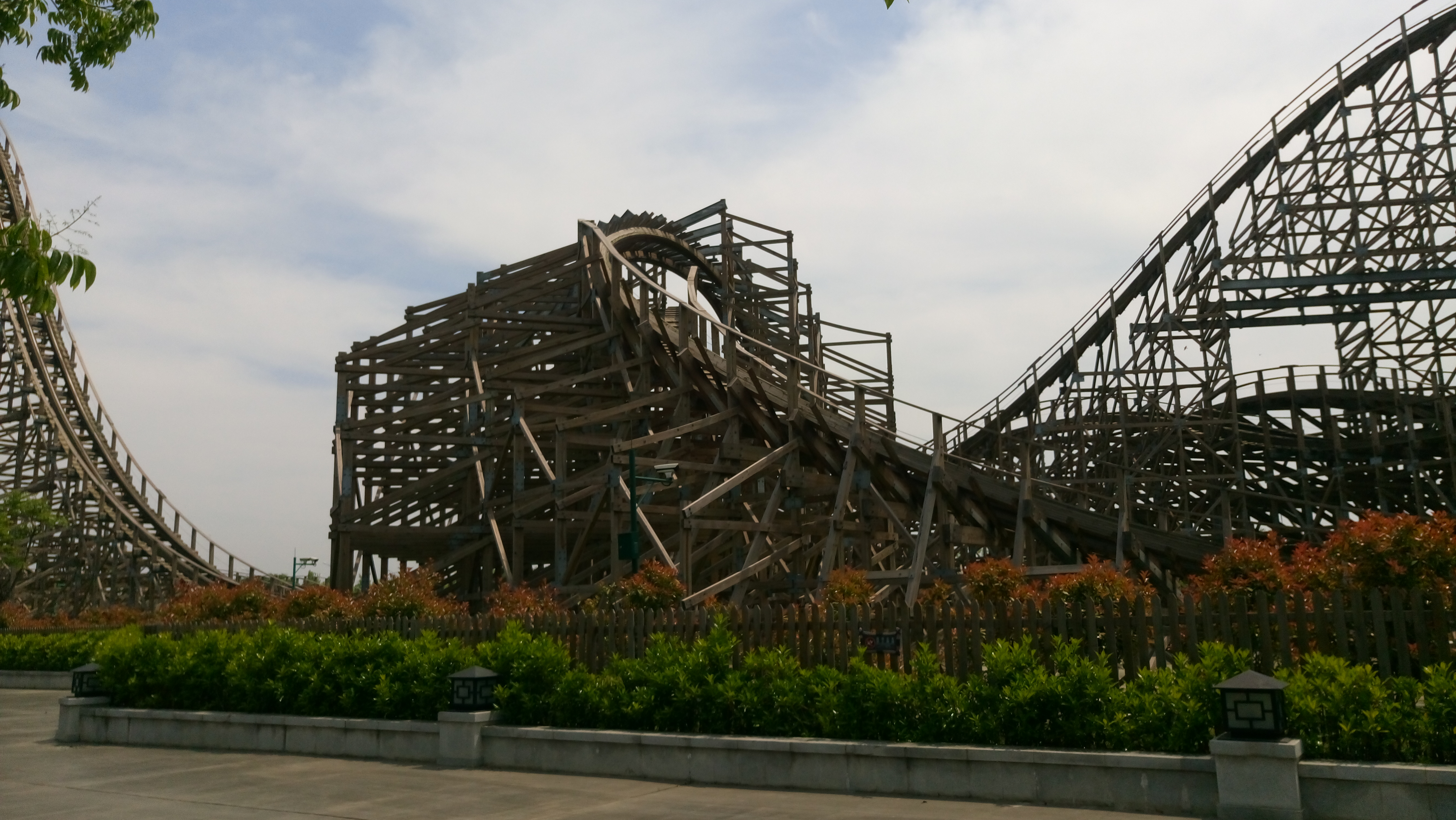 Before there's been much time to process that, you're turning into a vicious double down into the inversion. I love the out of control aspect of this section, though the corkscrew itself on a woodie never really does much for me.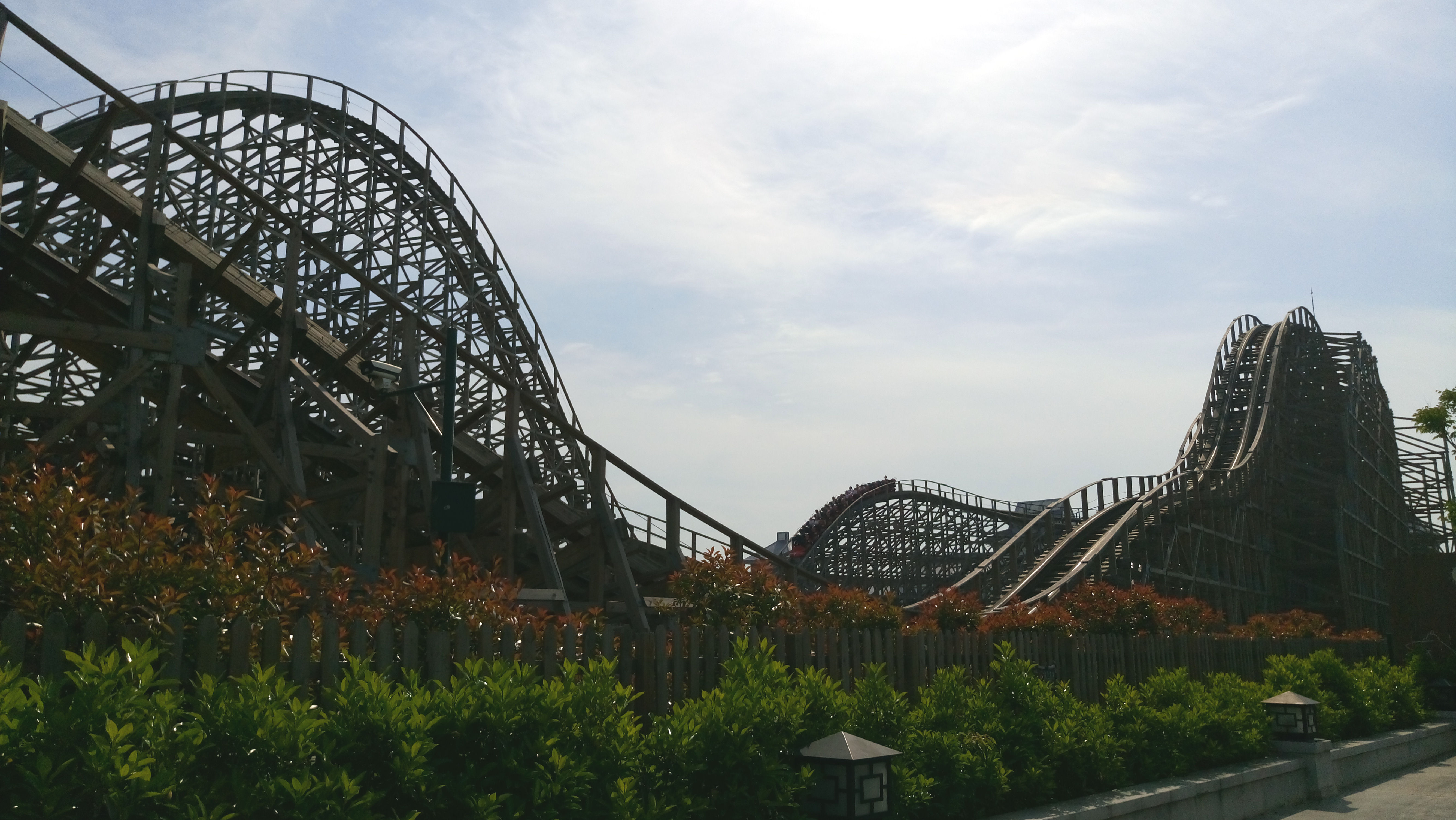 Twisty, bouncy, overbanky. Pure Gravity bliss comes next and reminds me exactly why I rate these things so highly. Sadly it then enters a high up turn that saps the pace somewhat and is the sole reason this one came 3rd, the competition is that tight. Once that part is out of the way, normal service resumes again. 1, 2, 3, 4! pops into the brakes. Fantastic. I think I even had a Chinese man turn and say that to me with a thumbs up on the brakes.
Yes mate.
Why was I ranting about queue times? Well we went off to finish the rest of the park and then of course I needed a lot more time with this bad boy. Every other lap was walk on from about midday onwards because everyone else in the place had one and doned it (how rude). From rammed to empty in a single sitting, it was literally just the worst timing, but I couldn't have allowed myself to do it any other way.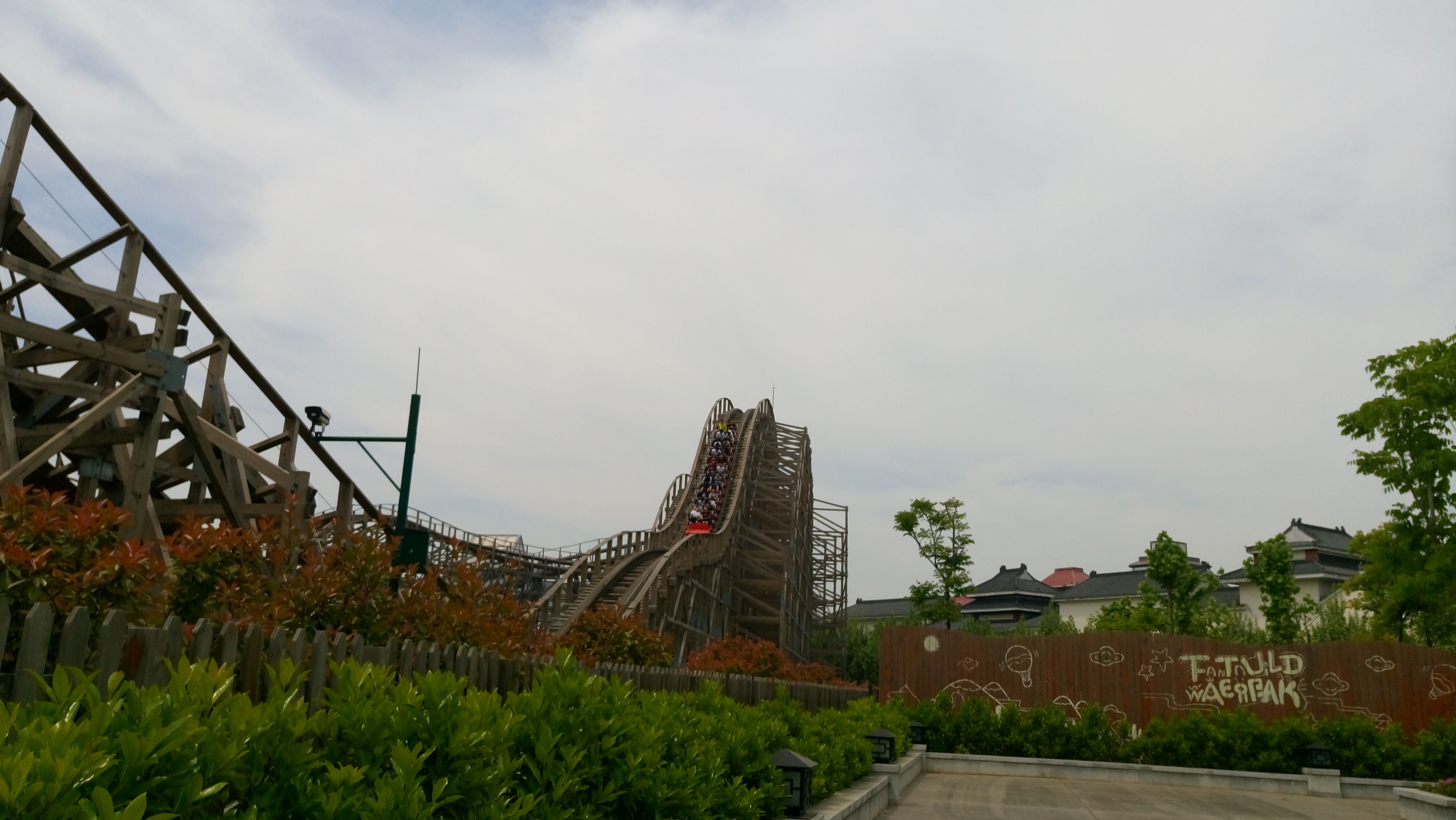 This layout remains unique for now and I hope it stays that way – the world (I) needs as many new versions of these as physically possible.
Here's a handy guide as to where you can track it down.
Score Card