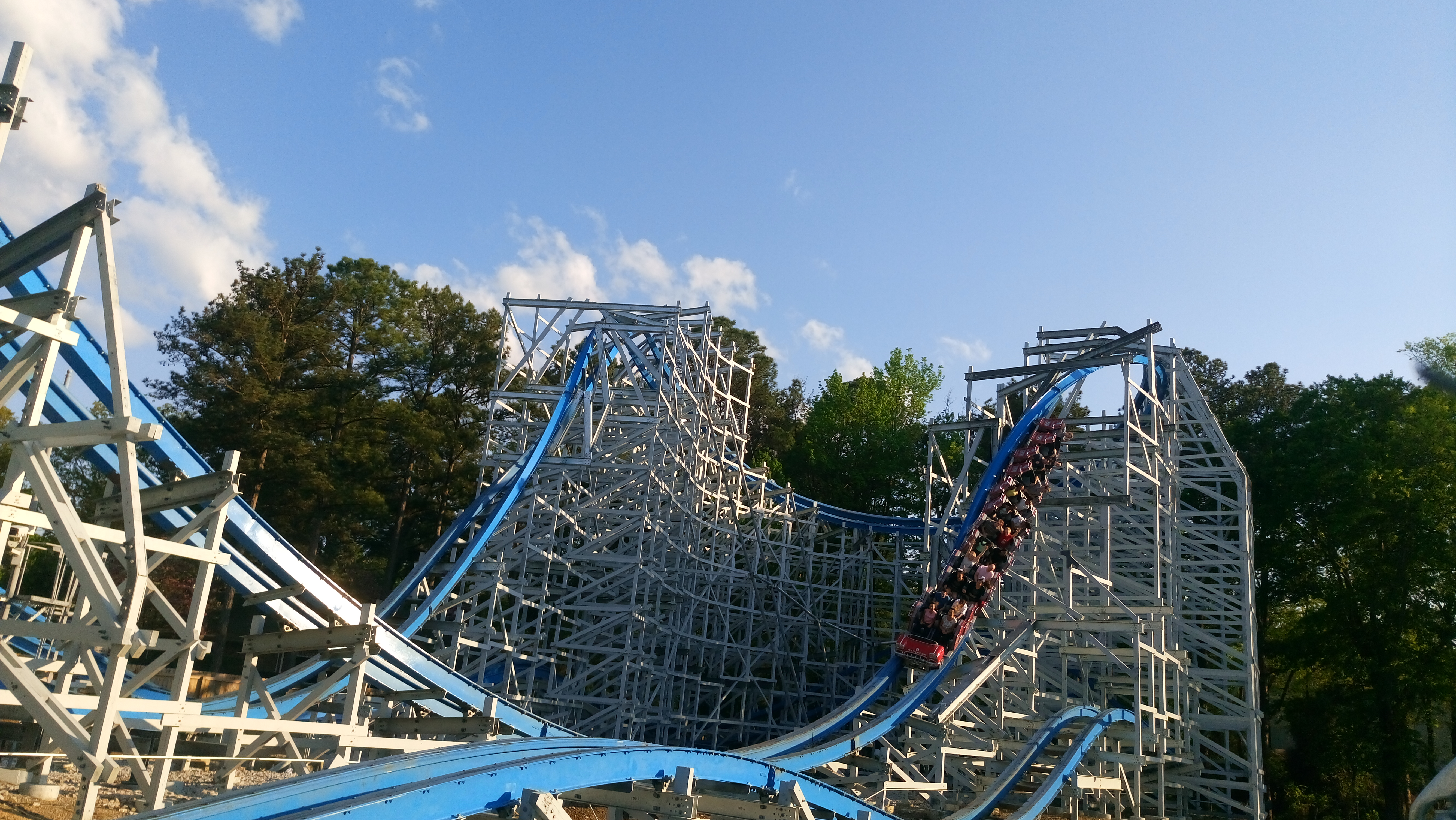 Within a single decade, Rocky Mountain Construction have established themselves as the boys to beat when it comes to making the best rollercoasters money can buy.
Their rides are seemingly tailored to what enthusiasts like myself enjoy the most – a blend of powerful airtime, interesting elements and minimal gimmicks.
They began their days by converting and revitalising older wooden rollercoasters in certain parks – removing the track, leaving the structures intact and using their unique steel rails to create a brand new and vastly more experimental experience.
Since then, several 'ground up' installations have been built, which tend to use the same system, though also having a layer of wood underneath the rails in order to replicate the classification of a wooden rollercoaster, just ones like you've never seen before.
While they haven't really branched out into specific ride types other than the recent single rail Raptor model, the label 'RMC' itself is by far the most consistently rewarding in the world right now.
I believe they have also played an important role in demonstrating to more casual guests how the most fun coaster in the park doesn't have to be the biggest and fastest. It should be something repeatedly enjoyable rather than just a scary experience to try once for a laugh, and I've already witnessed dedicated followings and numerous marathons first hand.
---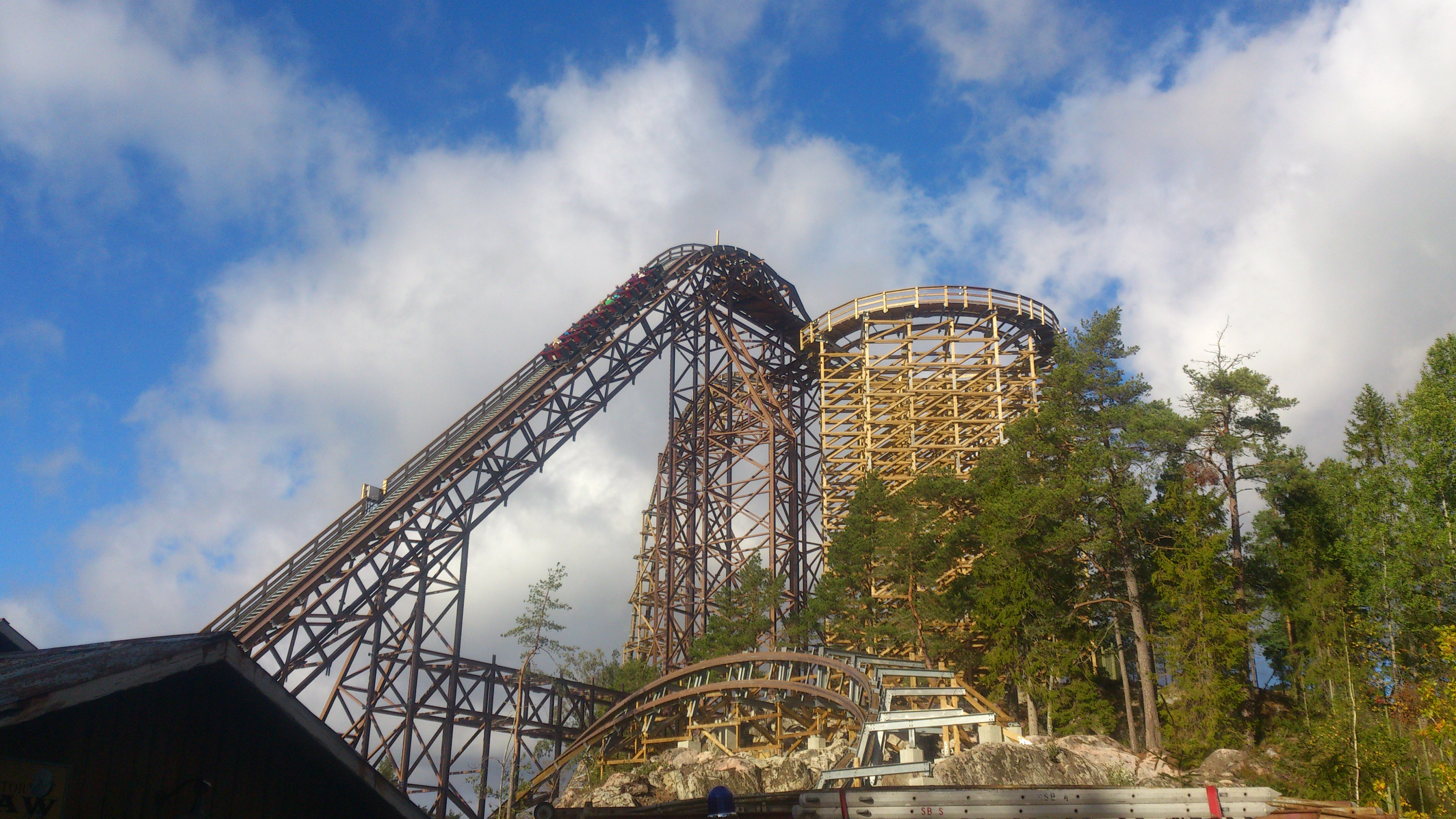 #10 Wildfire (Kolmården, Sweden) – Talking of wooden rollercoasters like you've never seen before, how about this monster? This was the first RMC in Europe and the first one I rode (eventually). I was already aware of the hype surrounding the manufacturer at the time and though an amazing ride in its own right, it didn't quite live up to the exceedingly high reputation.
At the time of riding, I couldn't pinpoint the spark that was missing from Wildfire but having since ridden other RMCs it's blantantly obvious – other than the first drop it lacks any of the characteristic airtime moments that punctuate the other special elements on offer. The combination of the two is the literal definition of these rides for me and if you only have one half of that, you're going to come up short.
The other nitpick I have is though it is marketed as the greatest wooden rollercoaster in the world (and it isn't), I didn't think it rode like a woodie at all and I have since confirmed (further down the list) that RMC are capable of generating this feeling, only not here.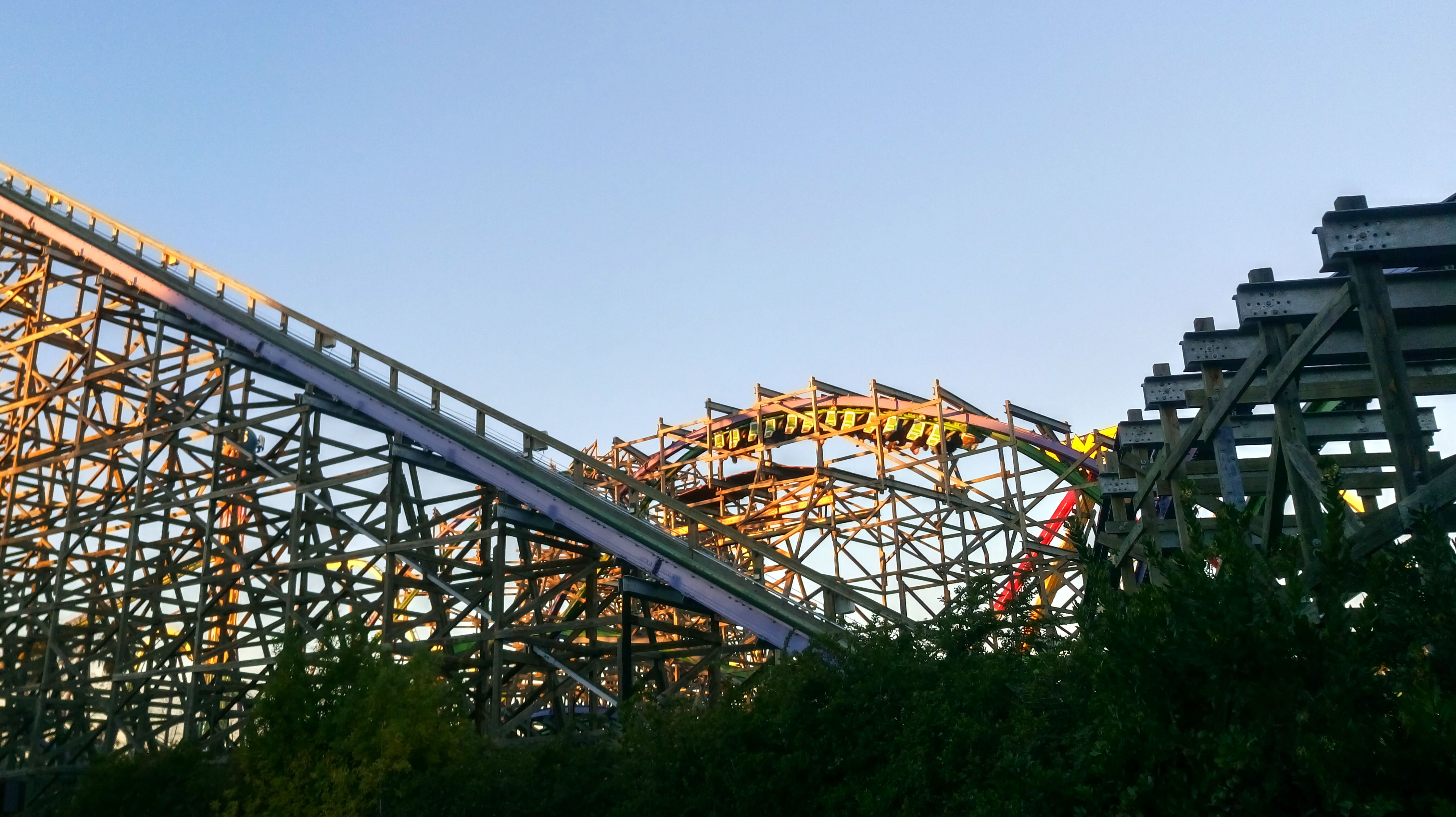 #9 Joker (Six Flags Discovery Kingdom, USA) – I struggled to get the most out this comparatively baby RMC due to poor operations on the day. It has all the classic fun elements throughout along with airtime in greater quantities than Wildfire, but no definitive moments that stand out quite as much.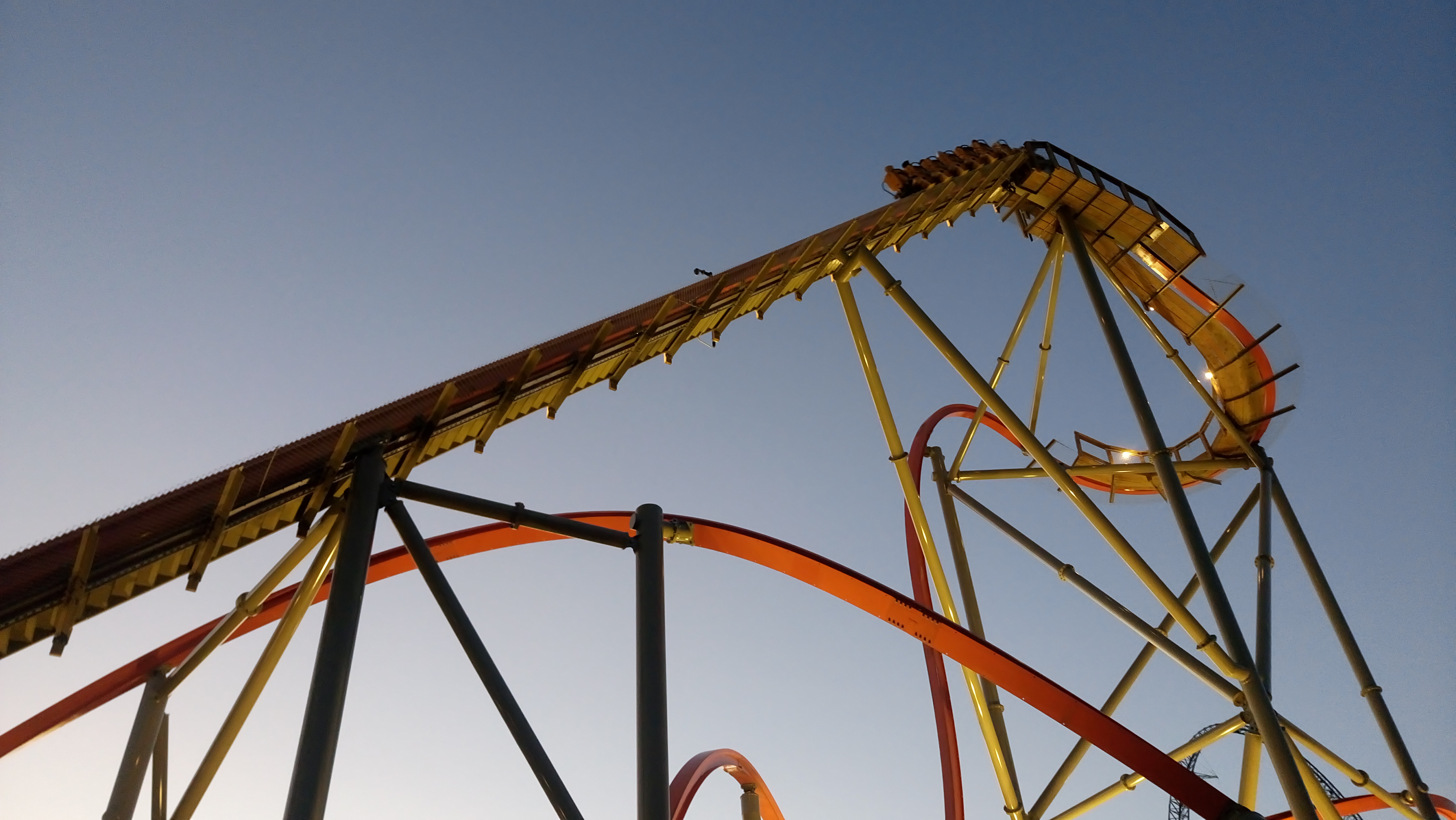 #8 Railblazer (California's Great America, USA) – This unique looking attraction is nothing short of ridiculous. The Raptor model uses just one rail and trains that straddle the track with single file seating. It takes the whole layout from start to finish at a ridiculous pace and contains several intense airtime moments. The downfall is that it's just really short and it may have been slightly elevated for me by being both a completely fresh experience and only riding in the back row at night for every lap.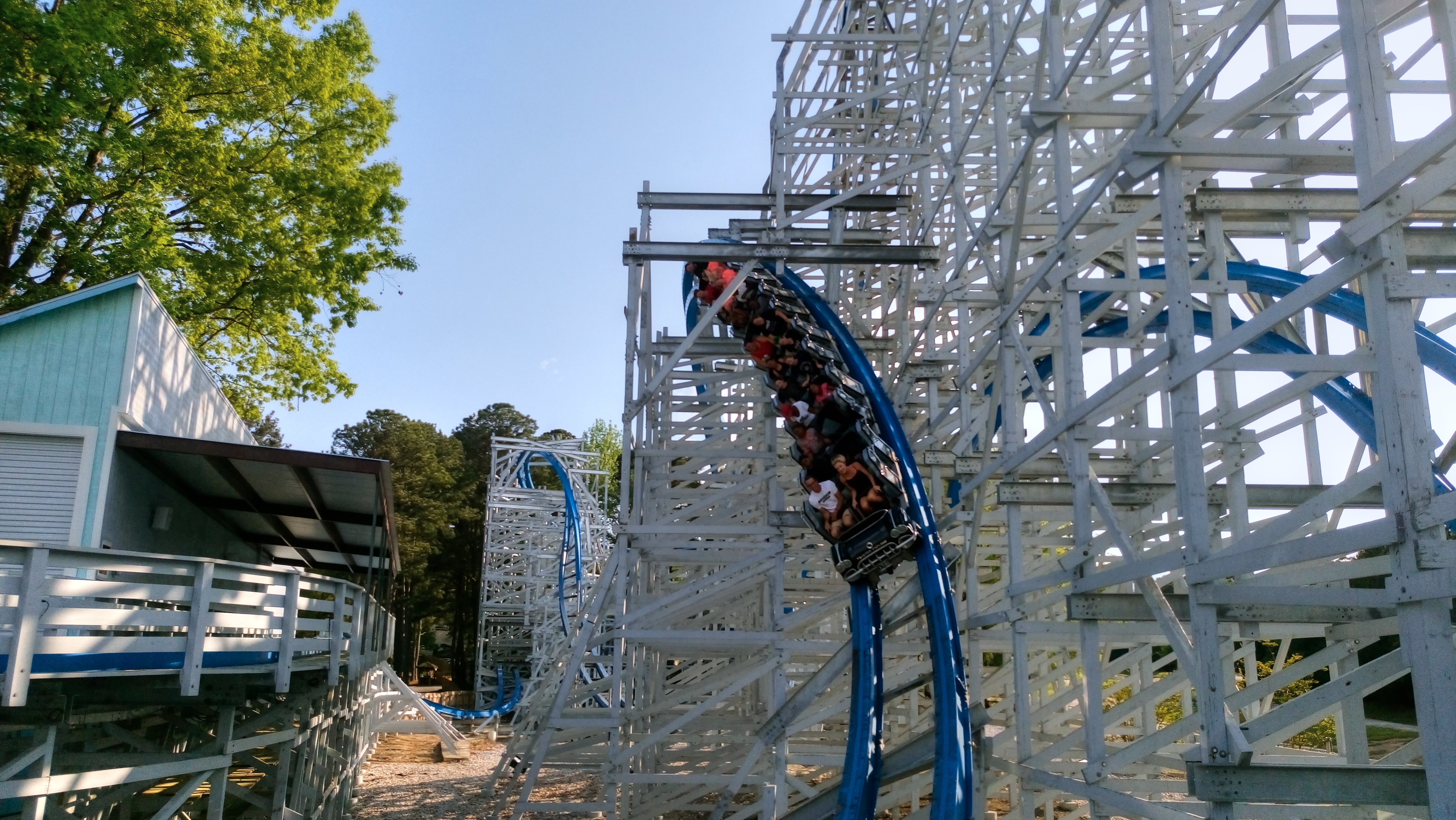 #7 Twisted Cyclone (Six Flags Over Georgia, USA) – This is where we hit RMC's true mix of elements at its prime. What this ride does is as good as its wicked and timber brothers, only the layout feels half the length and leaves you wanting more. My favourite part is the immensely intense hill out of this magical element that you don't even see coming from the back row.
#6 Untamed (Walibi Holland, Netherlands) – Europe's 2nd RMC after what felt like a very long wait. I didn't find it to be the most intense of their creations and it contains noticeably weaker sections than any of the below. Untamed still gives an amazing, lengthy ride that delivers a lot of incredible moments. My head says it's objectively better than the next ride in the list, but my heart just won't let that happen at this point in time. It lacked a little character.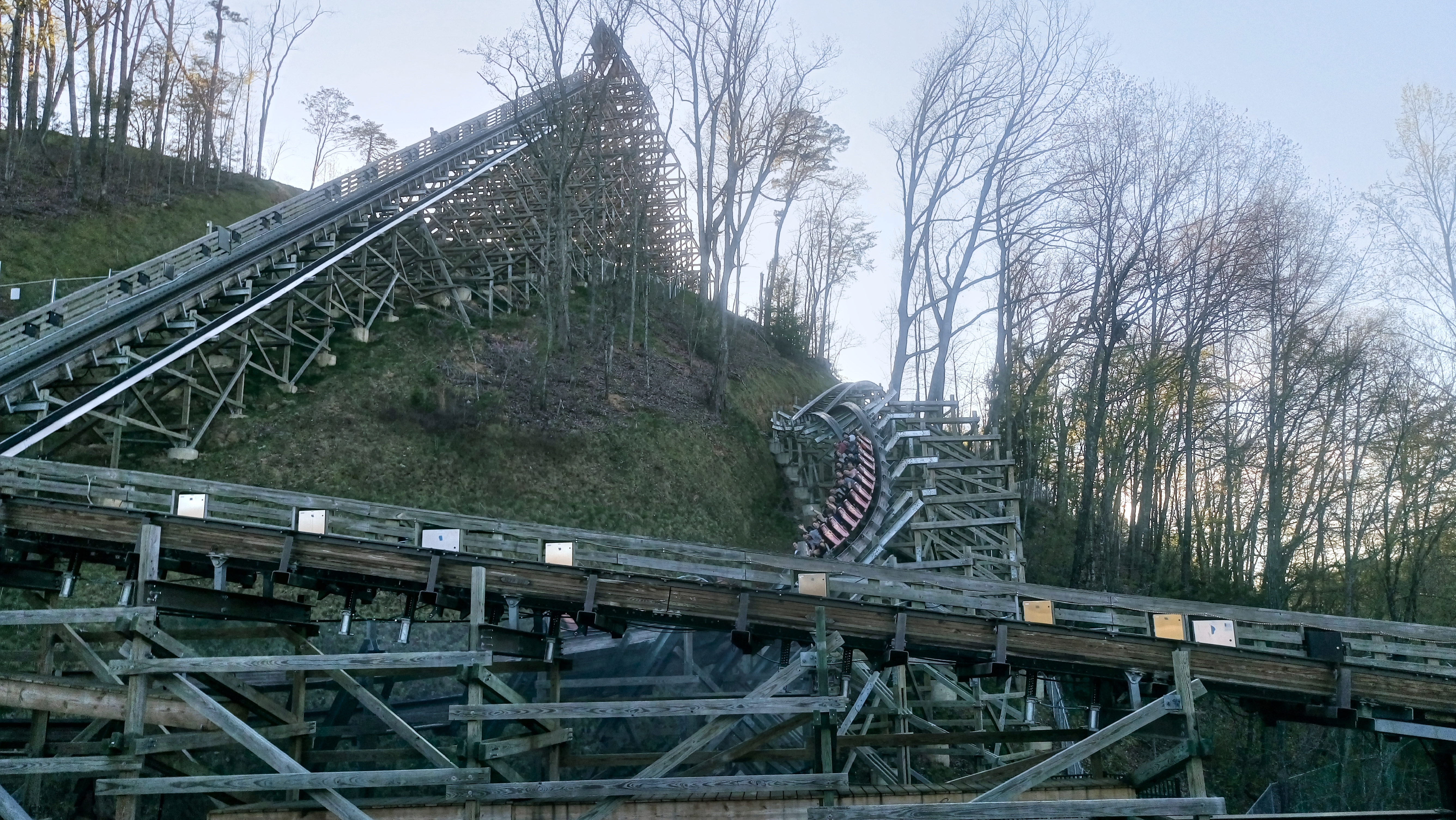 #5 Lightning Rod (Dollywood, USA) – Aww. I wanted this ride to be the best thing ever, but it wasn't. Expectations may have let me down slightly as I thought it was going to be one of the bigger RMCs feat. quad down, but it's actually short and the legendary quad down is 50% of the ride.
I have been led to believe that the initial launched lift has been toned down and that I may not have experienced the rod in all it's glory. If true, I sincerely hope there comes a day where this can happen.
As I found it, the first half is a little too underwhelming for what follows and then just when it gets absolutely amazing, it ends.
This is the only other RMC I have ridden classified as wooden and it's completely justified in the way that it rides, further ruining Wildfire's reputation.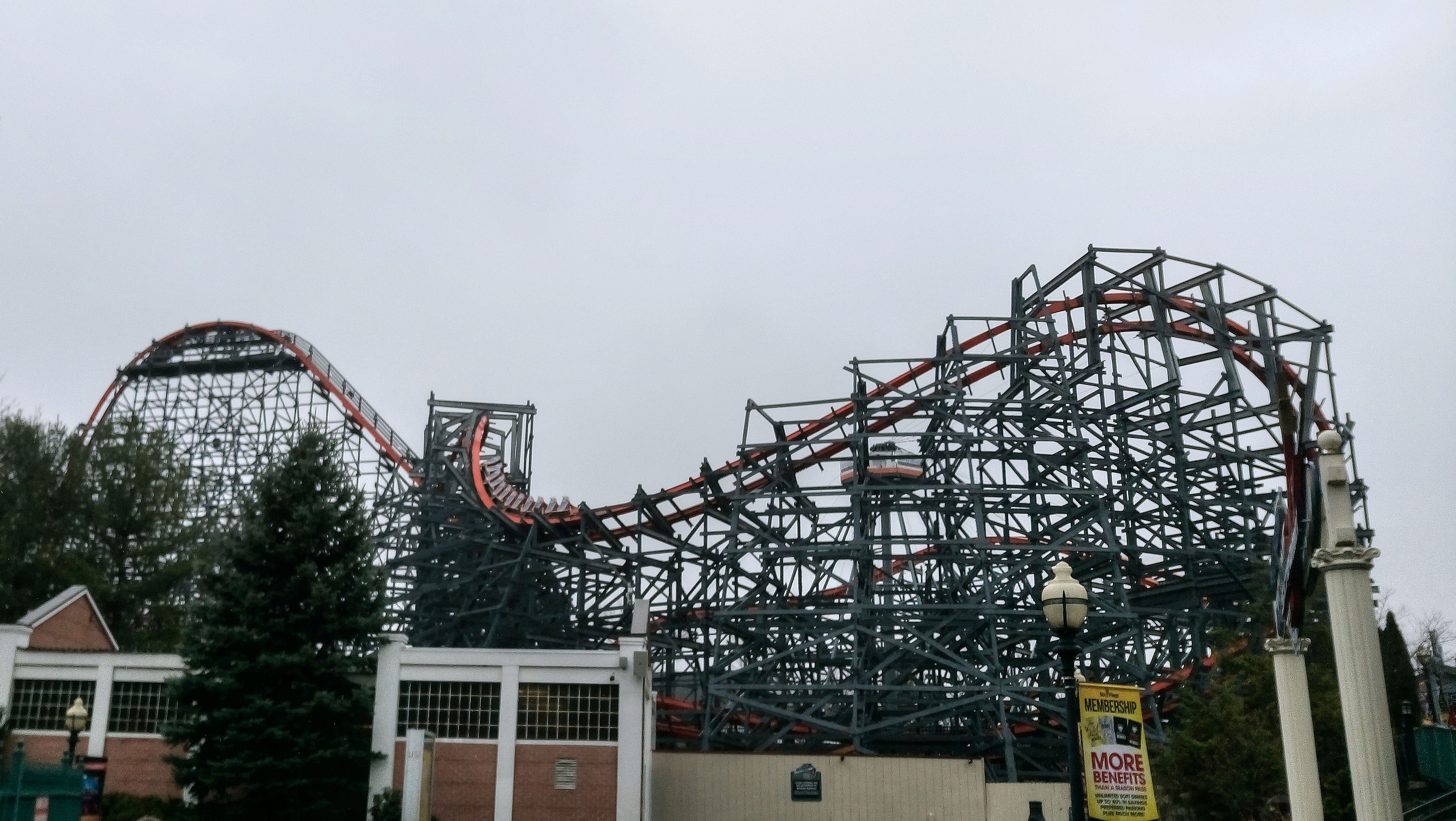 #4 Wicked Cyclone (Six Flags New England, USA) – This was another case of not getting as much time to appreciate the ride as I would have liked (thanks again Six Flags), so it's harder to big it up. Contrary to the above, Wicked Cyclone feels like just the right amount of length and the way it flows and bounces between the mixture of inversions and airtime is simply beautiful. In particular, the surprise wonky hills hidden inside the structure are some of the best in the business.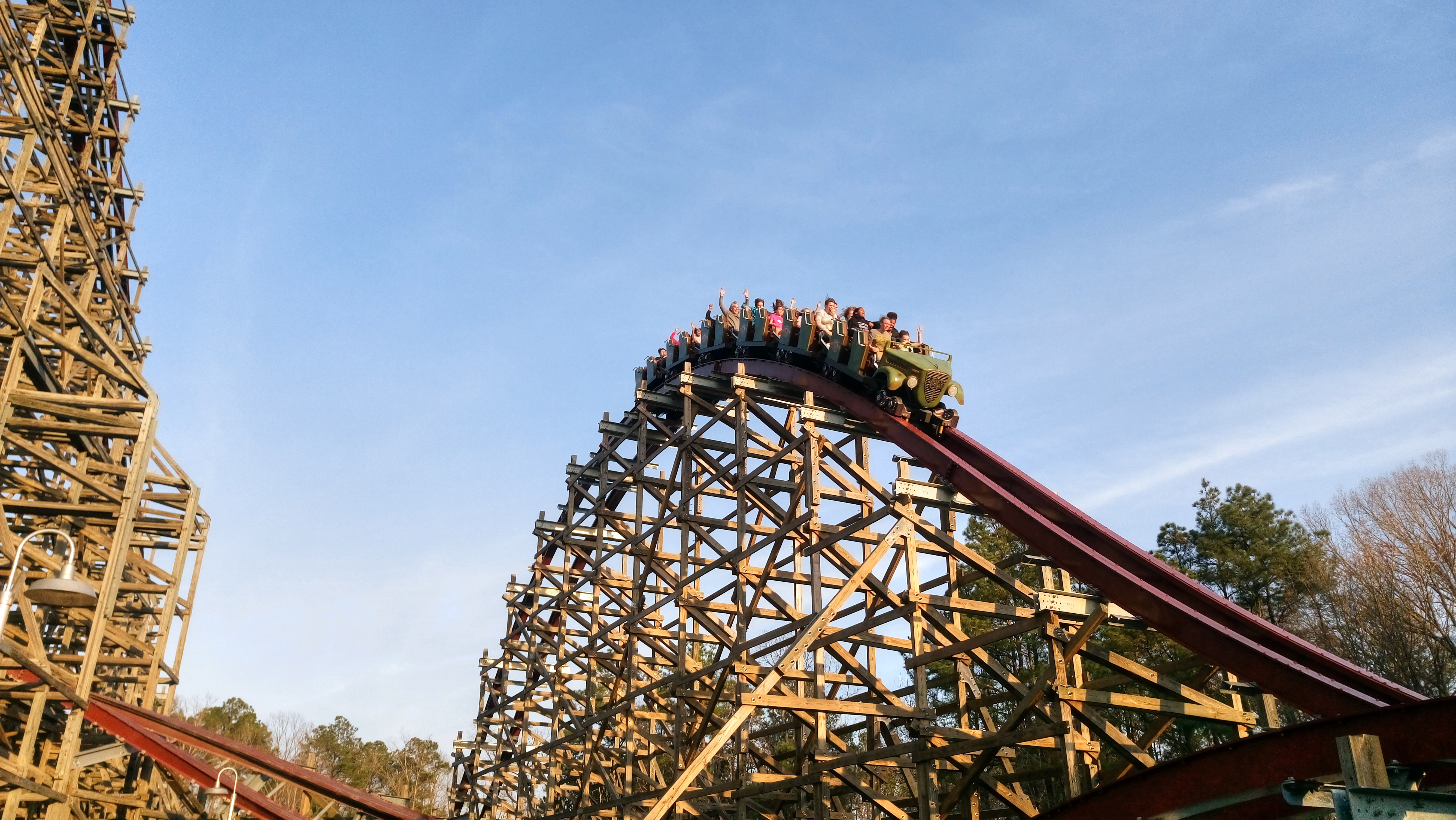 #3 Twisted Timbers (Kings Dominion, USA) – As we enter the top tier, things get truly intense, though weirdly not every single lap on this ride delivered that to me without fail. Sometimes I'd hit the brakes not knowing what to do with myself, sometimes I'd just be thinking 'that was cool'.
The big 3 hills in a row are stupidly sublime, as was the outwards banked hill through the structure (though sadly this never got better than my first lap, not knowing it was there).
Twisted Timbers keeps the momentum going and going in such an amazing fashion, but doesn't quite manage to have every single element hit the spot – most notably the excessive use of 3 overbanks I found a bit silly (and poorly balanced towards one side of the train). Picky? Yes. I'm looking for perfection now.
#2 Hakugei (Nagashima Spa Land, Japan) – This is nothing short of a beautiful creation. It was never quite as wild as the Timbers, but it felt a consistently better ride at all times of day in all parts of the train. Hakugei has more to offer though and what it offers is a slightly closer to perfect mix of elements. It did lack character for me and maybe has one zero-G too many so that, combined with not being the most intense, holds it back from the top spot.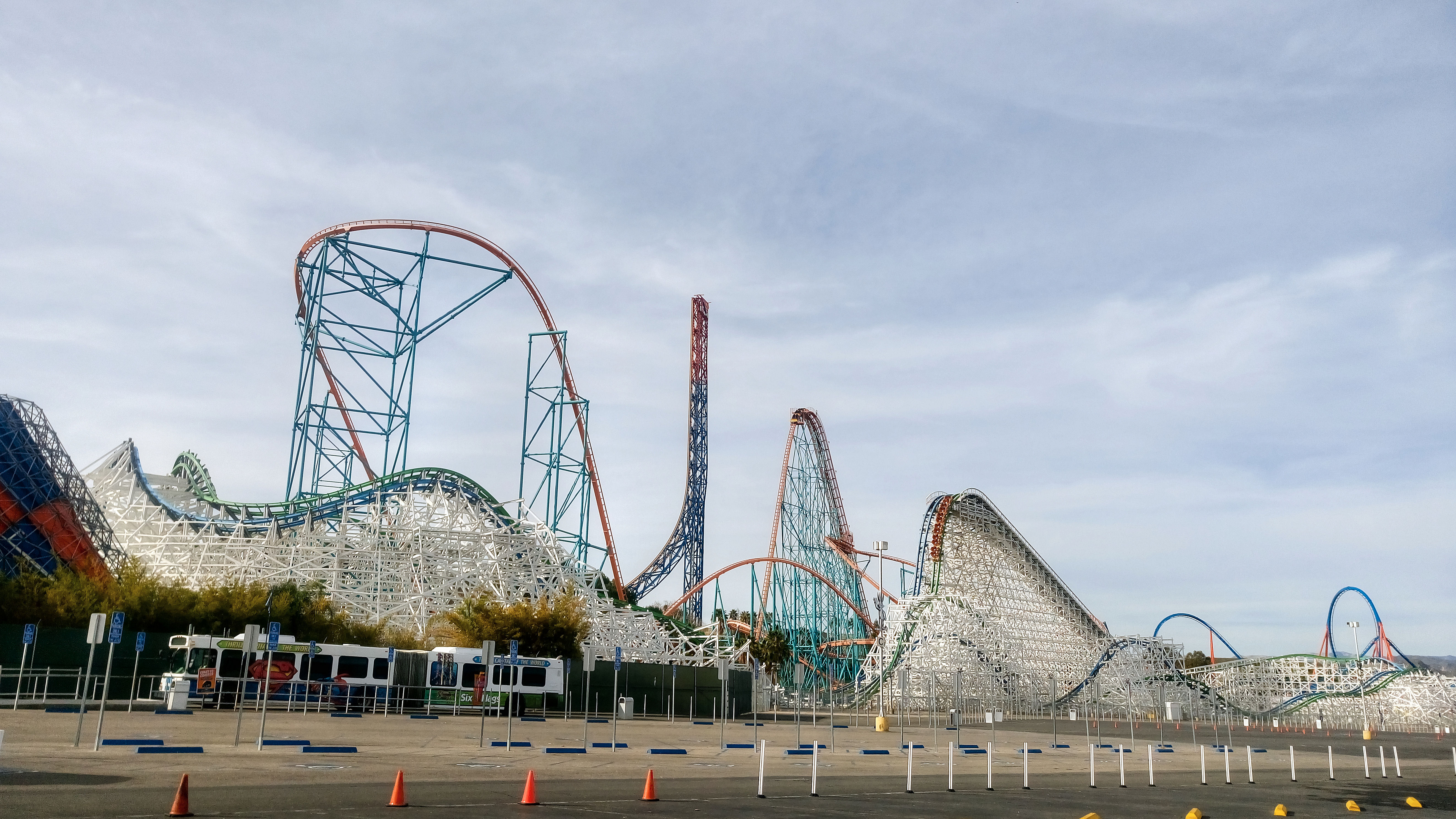 #1 Twisted Colossus (Six Flags Magic Mountain, USA) – Still the king and I'm as much surprised as you probably are. Using pain as the measure for intensity (in a good way), no other RMC has come close to hurting my legs (and neck?!) with airtime as much as Twisted Colossus did. The out of control feeling exiting the high-five element hasnt been matched either, in a ride type that starts to feel a little calculated and clinical the more you delve into it.
In a list where several coasters suffer from the feeling of hitting the brakes and wanting more, you hit the brakes on this ride, then you get more. The easy way.
The simple knowledge that there's more fun to come while creeping up the second lift hill is easily enough to keep me happy, but the interaction between the two trains during the layout adds an extra special layer to this mind blowing experience, truly setting it apart from the rest.