50 years of coasters – 2017
It's been fascinating to see the ebb and flow in how strong the lineups have been over the years and that's as apparent as ever coming off the back of what I considered to be the greatest year of all. 2017 looks good, but it's nowhere near in the same league. Of course it's never been the full sample size in any of these as I haven't (yet) ridden them all, but there appears to only be a handful of potentials in each list over the most recent years and, from my humble opinion, never a group that can fully change the landscape of success in any given year, at least in a way that threatens that sacred 2016.
---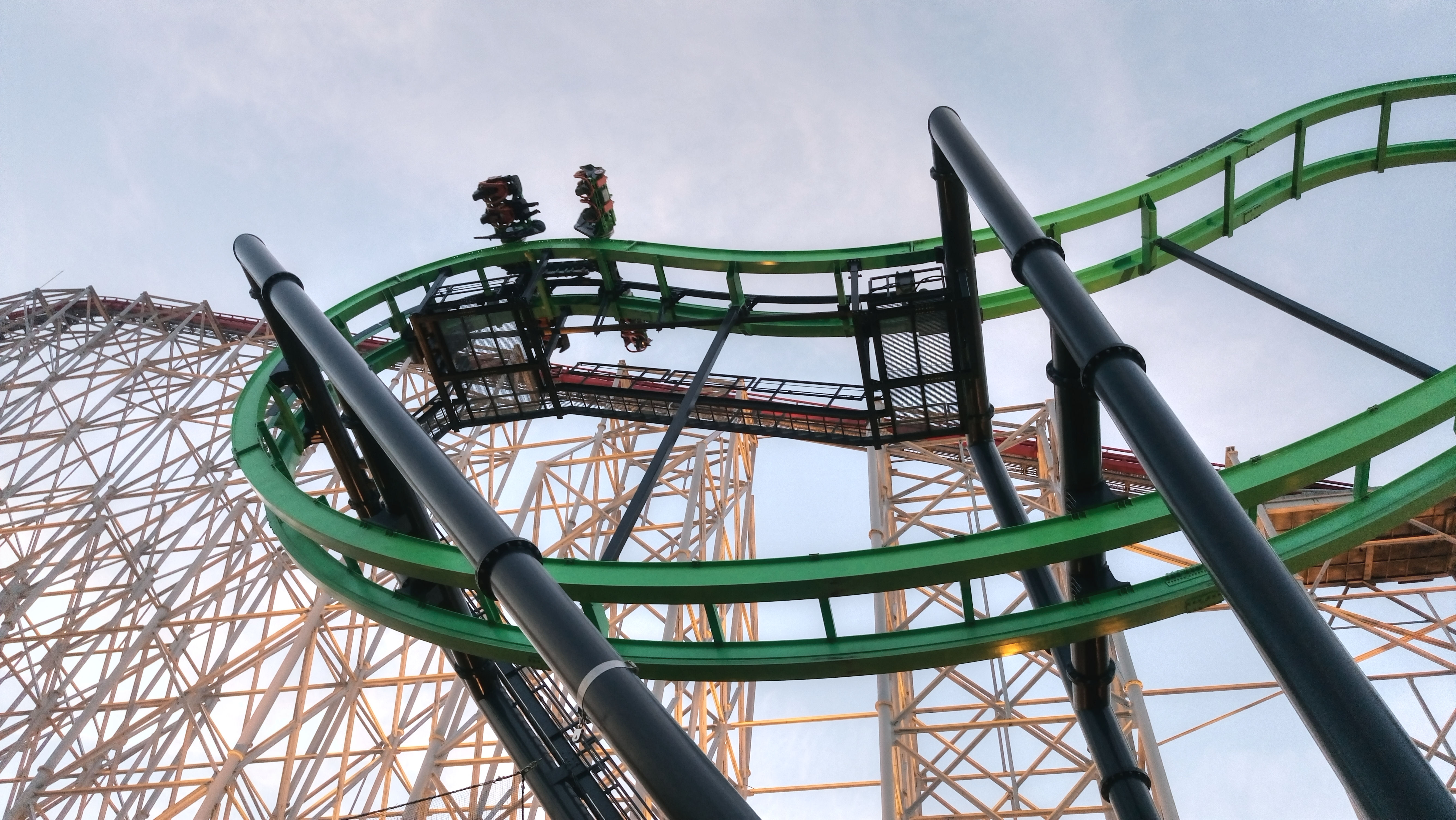 As evidenced by starting with a prolific clone. Three more of these opened at Six Flags parks in the very same year. To be fair to Arashi it stands head and shoulders above the others of this model I have experienced and I probably wouldn't mention it otherwise. Saying that, yet another Mega-Lite opened this year that could do rather well in this list, it just isn't the best example of one. I know, I'm inconsistent, like them.
There appears to be a huge scope for altering the ride intensity on S&S Free Spins by means of magnetic fins that affect the namesake free-spinning. This Japanese terror is turned up to 11 and is by far one of the most intense and scary pieces of hardware I've come across. It takes a lot for a ride to get me nervous these days, especially after a few goes. I respect that, a lot.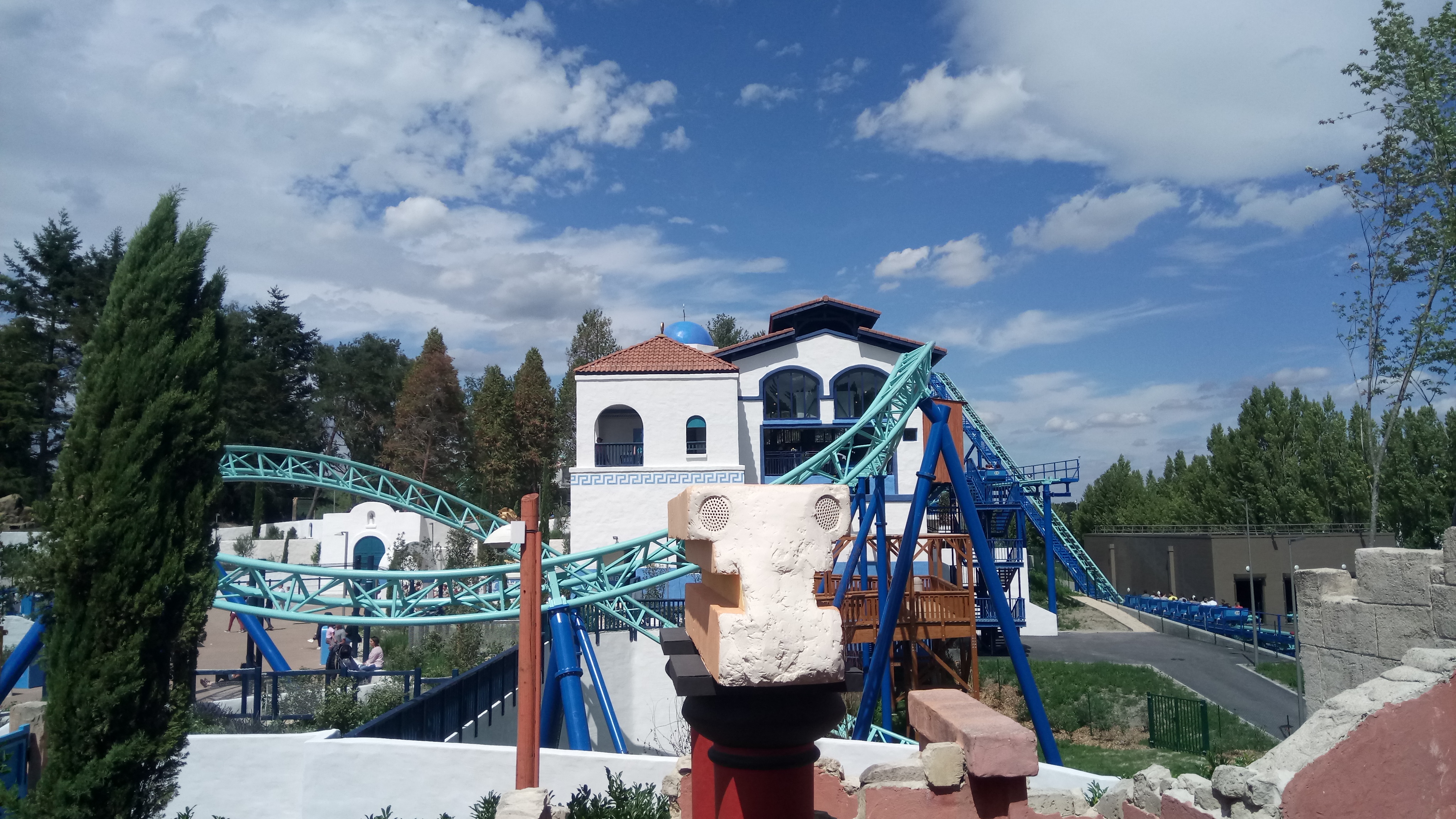 These Gerstlauer family launch coasters are about as premium as you can get when it comes to a milder thrill package. They're drastically underutilised around the world in lieu of generic stock models with an obvious 'that'll do' attitude to appease younger audiences. While I can't comment on the business perspective of this, I can say that the hardware lends itself so well to inspiration and sheer joy. The comfy trains and versatility of lift hills, launches, forwards and backwards travel tend to go hand in hand with great story telling and really make these a cut about the rest.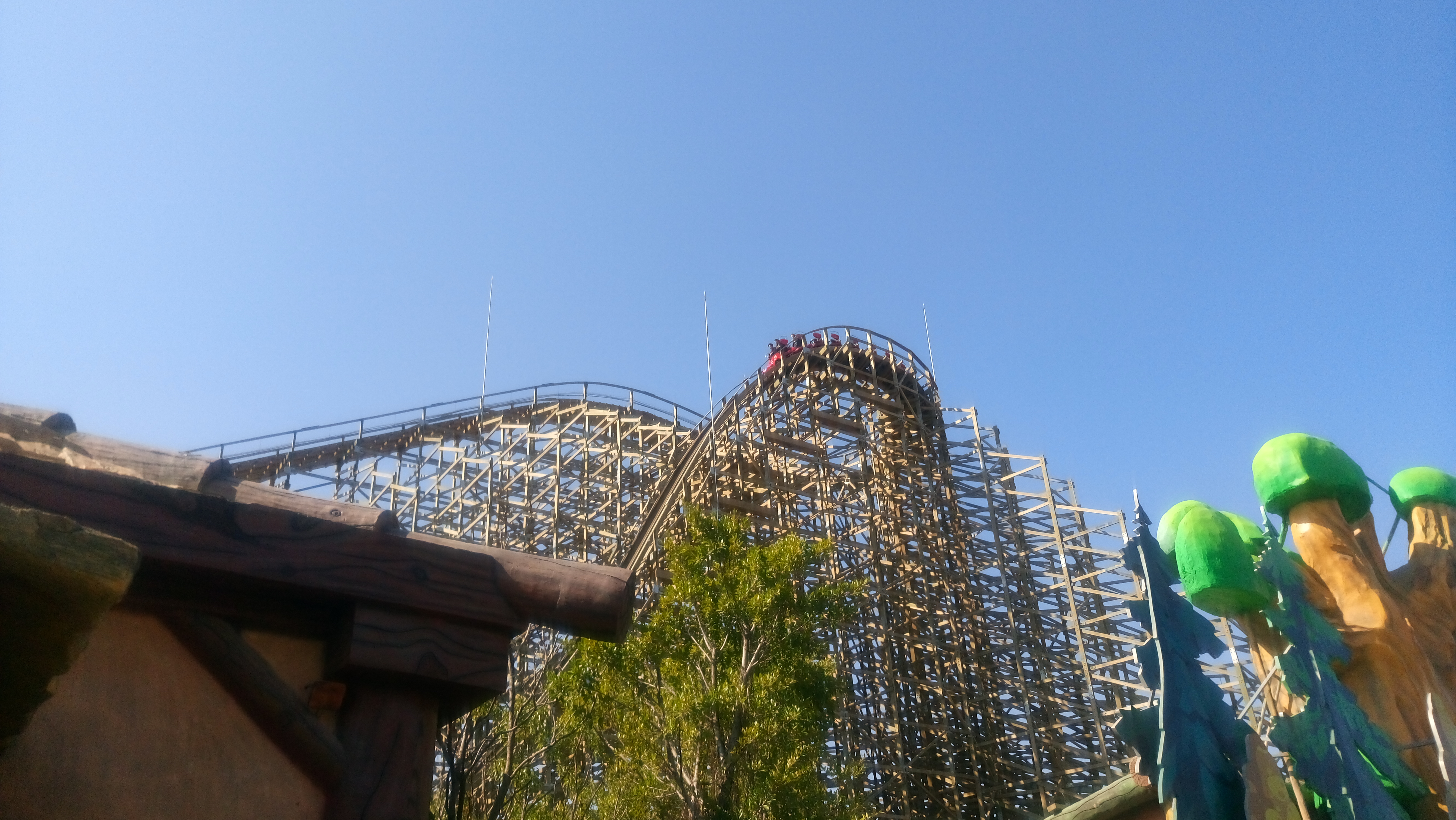 I was heartbroken to find that this was by far the weakest of the Jungle Trailblazers, not only through the amount of effort required but also because it's the only installation so far I've managed to drag Mega-Lite along to, after raving to him about these coasters so much. It let me down, the pacing is all over the place and it doesn't carry itself well over at least 75% of the hills. But that's all relative, this is good for a woodie, just not for a Gravity.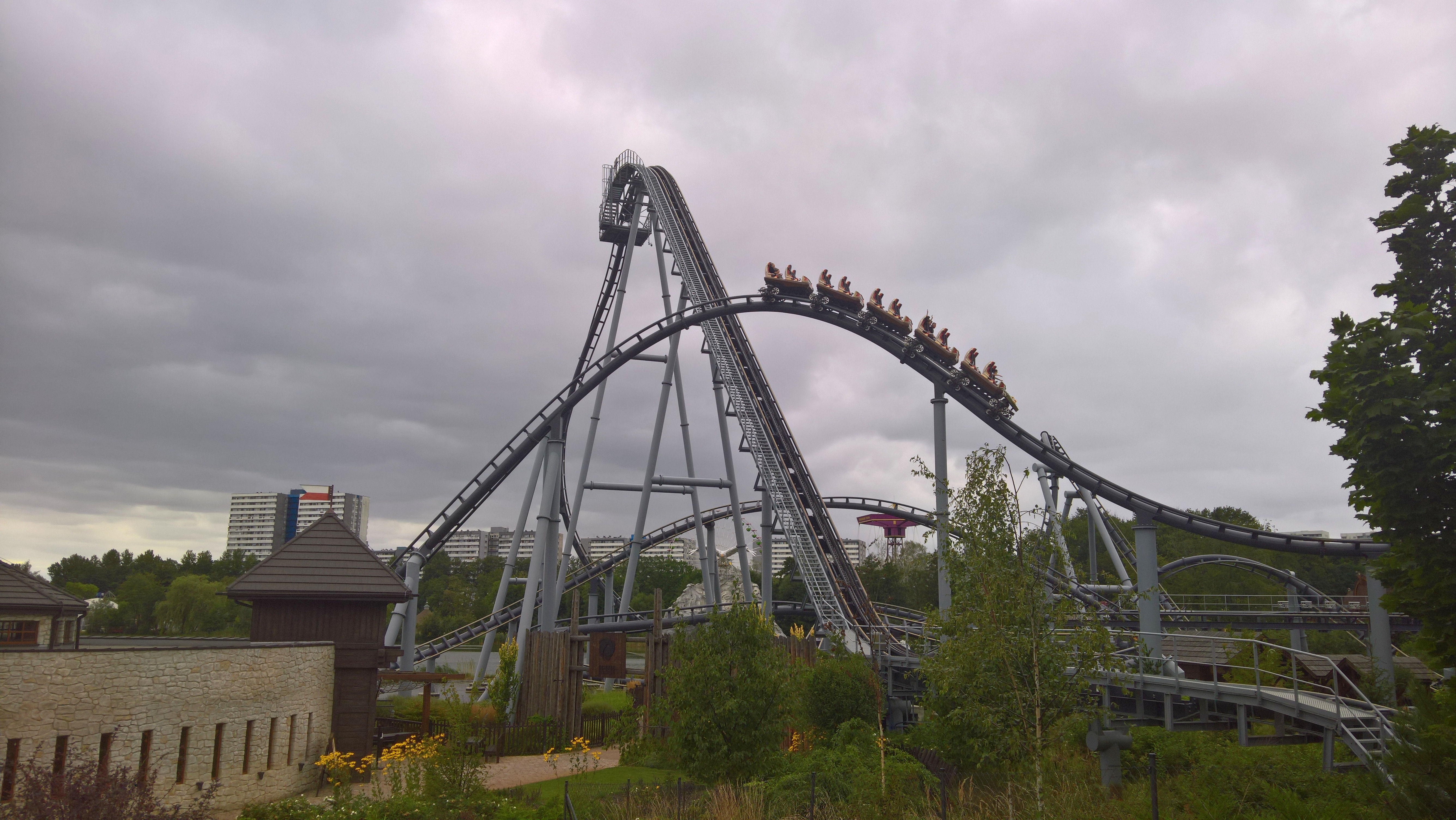 I want to love this thing, I really do. It's so visually appealing and there's that undeniable aura of intrigue around these 'new-age' Vekomas that understandably makes you want to elevate your opinions of them, if only in stark contrast to what the manufacturer used to be like. That's not fair though. Many of the other major manufacturers have come out with some trash over the years, but they dusted themselves off and honed their craft over time, rather than doubling down on it for at least a couple of decades. Again this isn't business advice, I'm sure it worked very well for them, it's just my battle scars talking.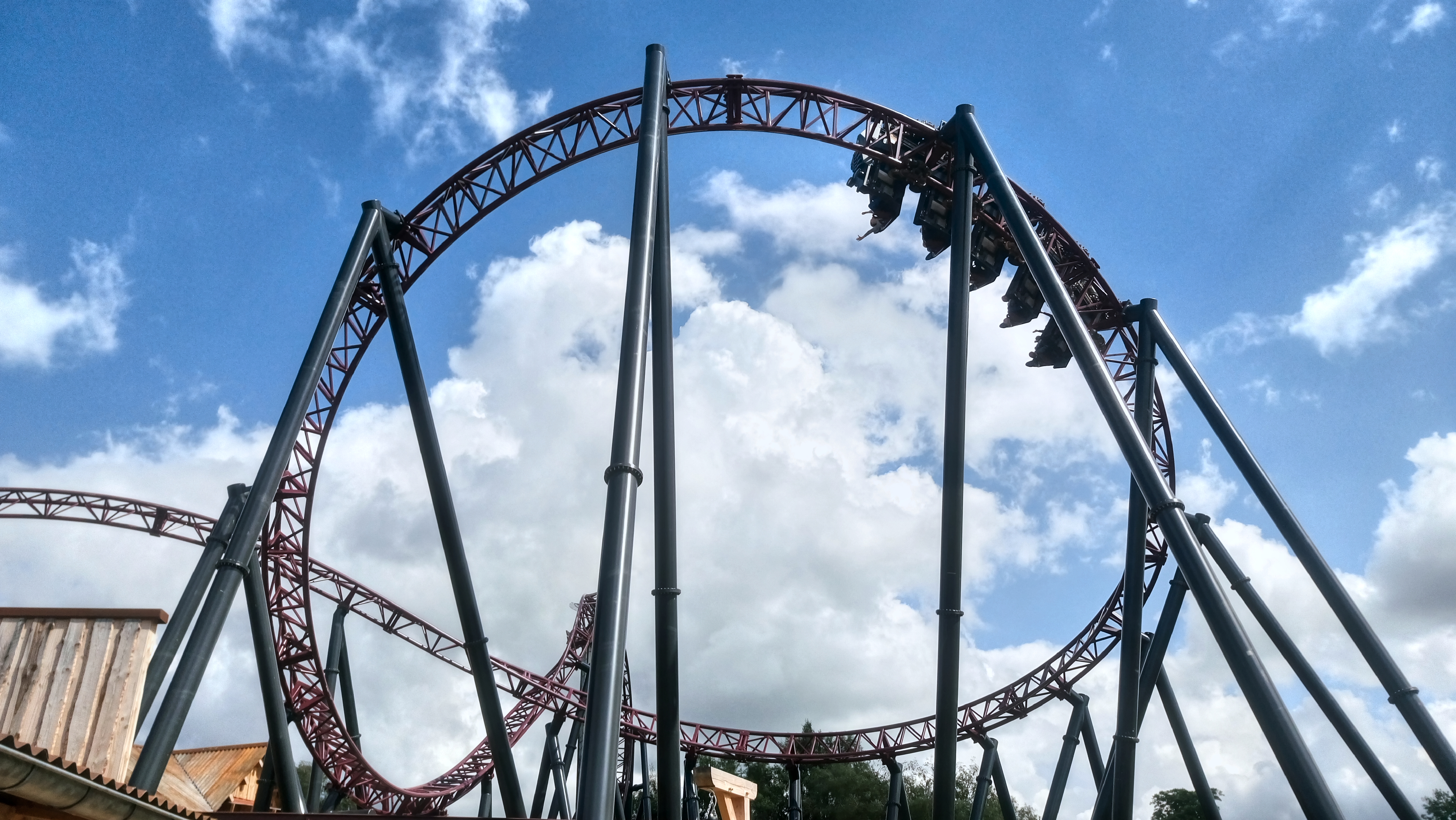 2017 appears to be defined by the triple launch coaster. After Intamin showed it off in a big way last year (although that one only achieved 10th in its list, it comfortably beats all of the ones here today), several other familiar manufacturers showed their hand with something a little more compact. Gold Rush is great for the footprint, the use of the dive loop element for the backwards section is great fun, the oddly shaped top hat is surprisingly potent and it's interesting how Gerstlauer kept it simple with a closed circuit layout – no clever switch tracks.
Mack also had a dabble at this new triple launch trend and while a quality package, it's not a patch on what they can really do with the hardware. It has some great moments, but all feels suboptimal even from the story-telling perspective.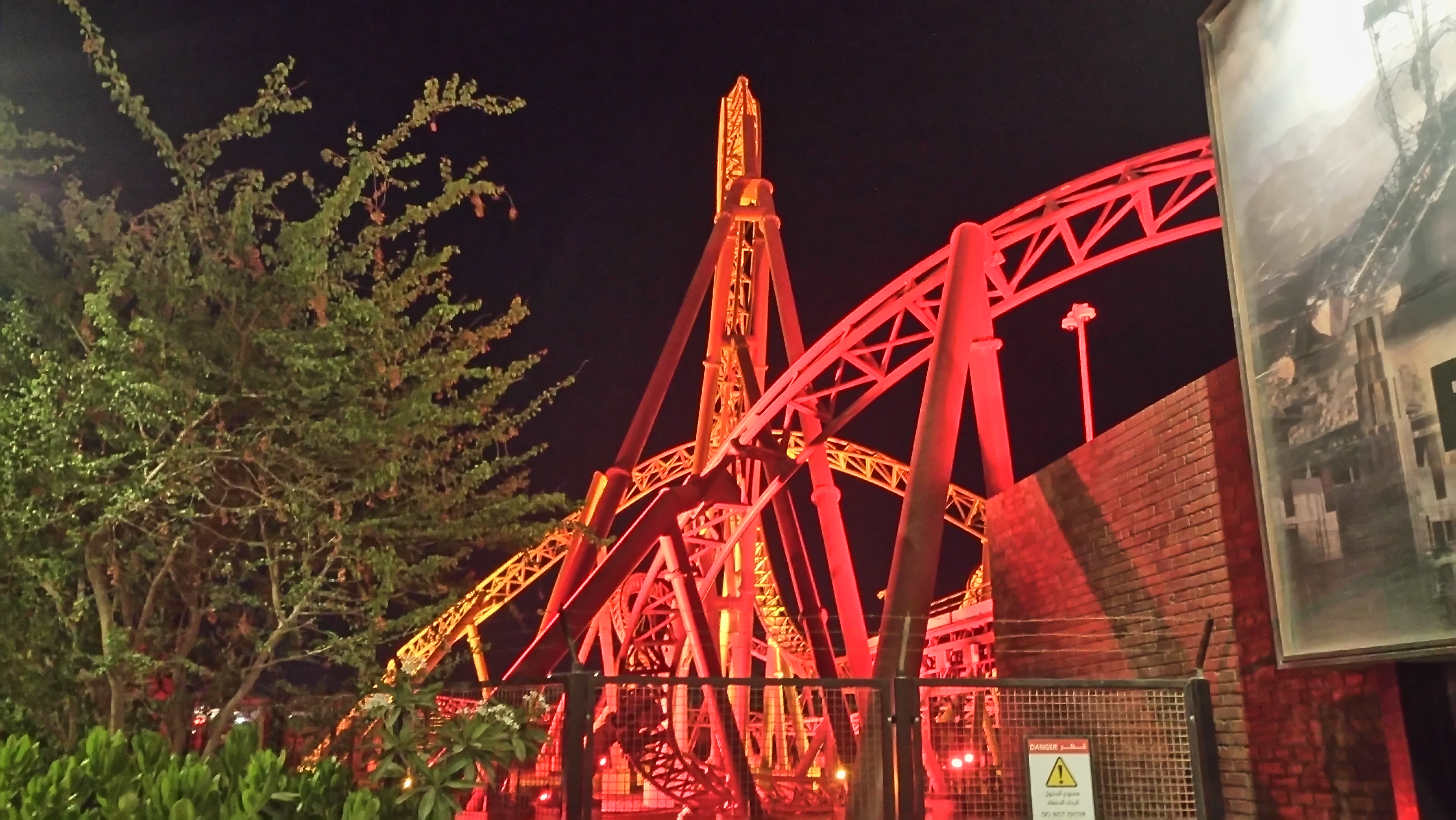 In fact, I could say the exact same thing for this Mack triple launch too, they're almost inseparable in terms of ride quality even though the elements are all rather different. It's interesting how they both ended up representing major media franchises and just didn't quite pull off a cohesive themed experience with their hardware. While slightly shorter, this one has a couple more powerful moments for me.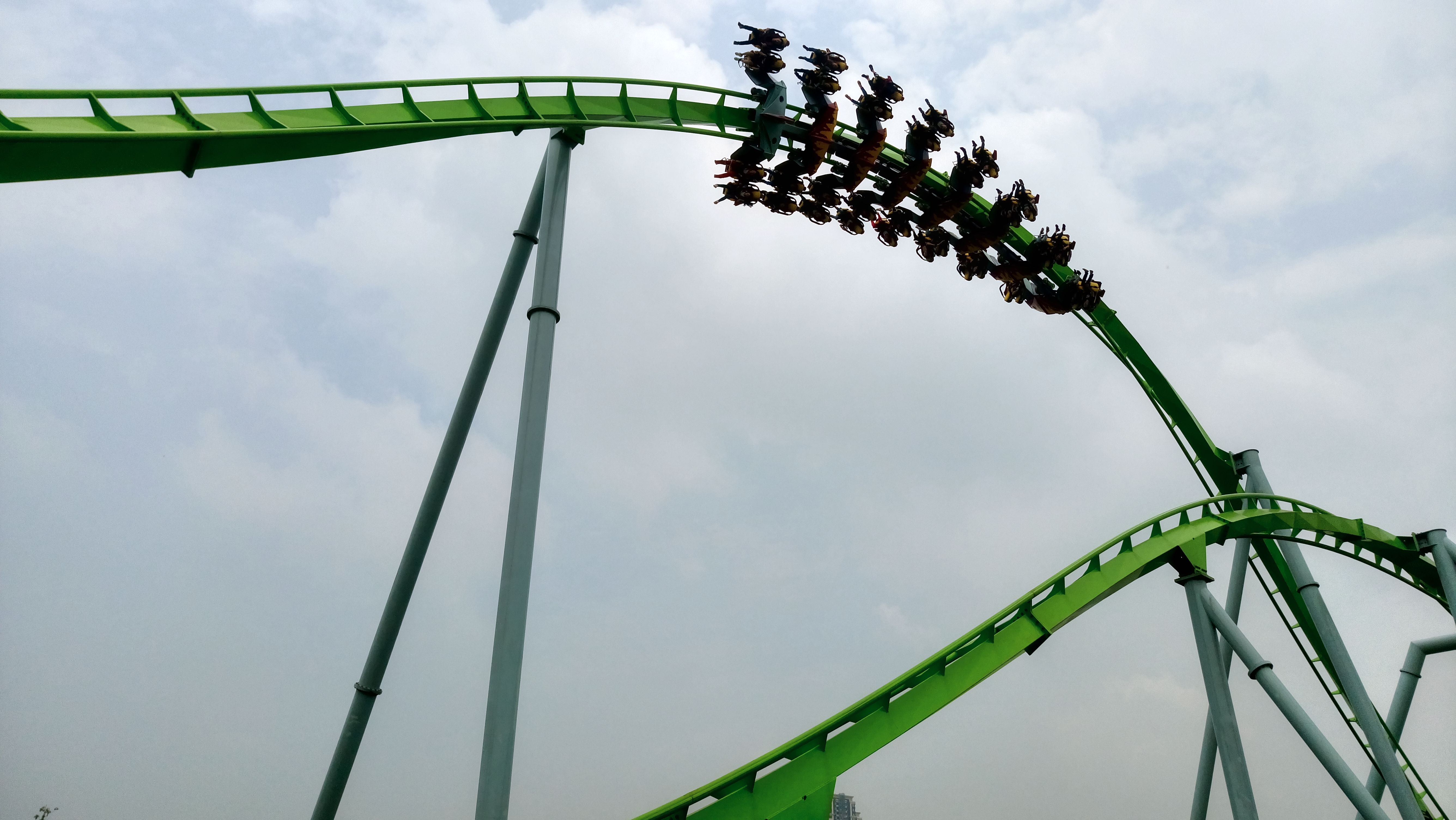 I'd always liked the look of this B&M wing coaster, if only for the dinosaur themed trains. I love it when rides have a face, it can't help but add a sense of character. I was skeptical about the supposed 'airtime hill' on this layout, given the nature of the vest restraints, and rightly so. What I didn't expect however was how ridiculously intense this ride would be, well up there with the finest Inverts and even a few Flyers. The clever use of terrain in the layout had me seeing stars, and I loved it. There's now a clone of this at another Happy Valley park and it has some backwards seats! I'd almost forgotten how much I need that in my life.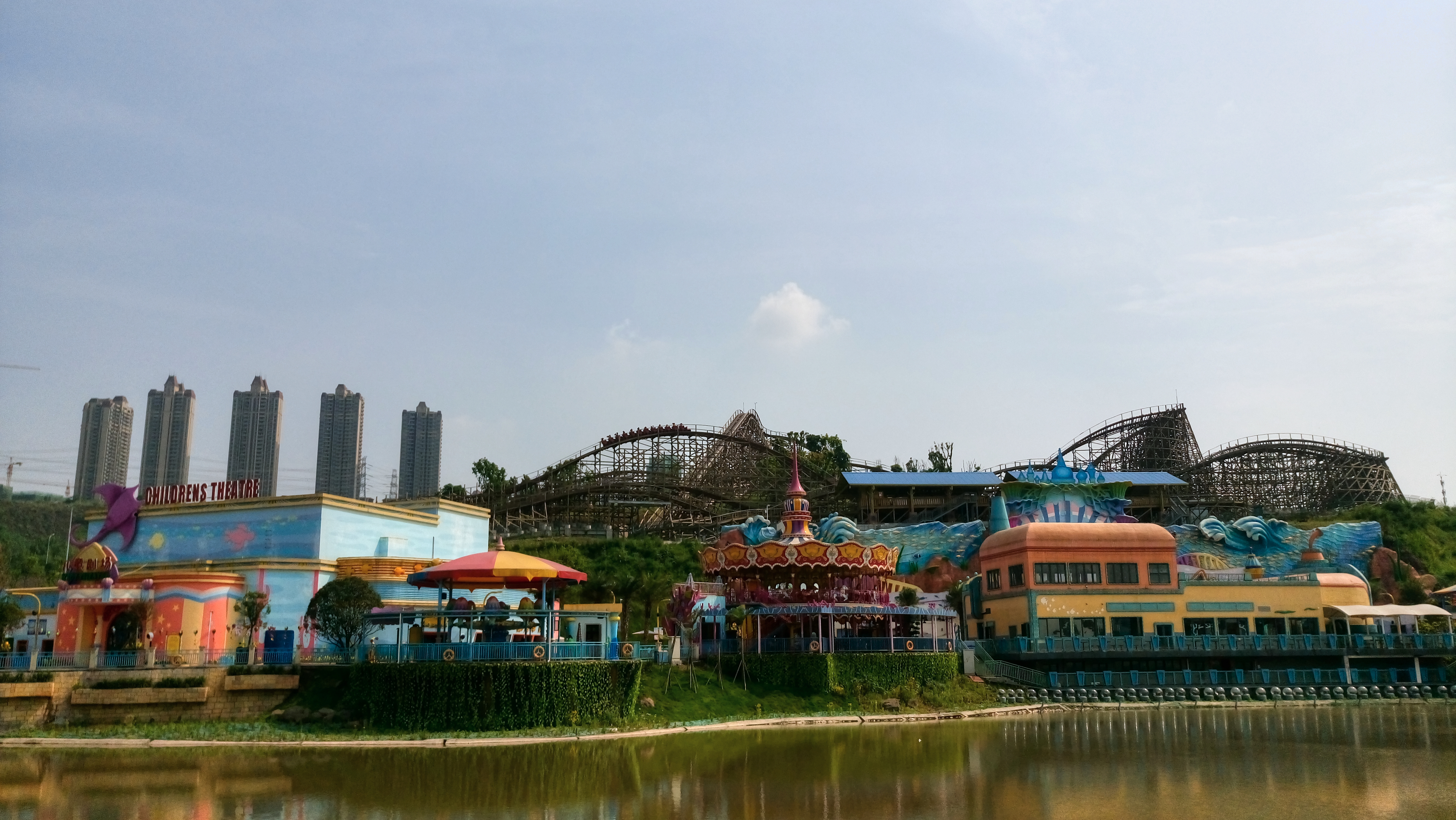 A double podium finish for this park, pretty impressive stuff. I had a wild range of emotions throughout my experience with Jungle Dragon, initially not knowing anything about it, visually seeing that it looked very much like my #1 woodie, not really loving it that much, then forever growing to appreciate it more and more as time goes on. It's not a patch on GCI's best, for sure, yet it comfortably sits above pretty much everything else they've done. I find that odd, but endearing.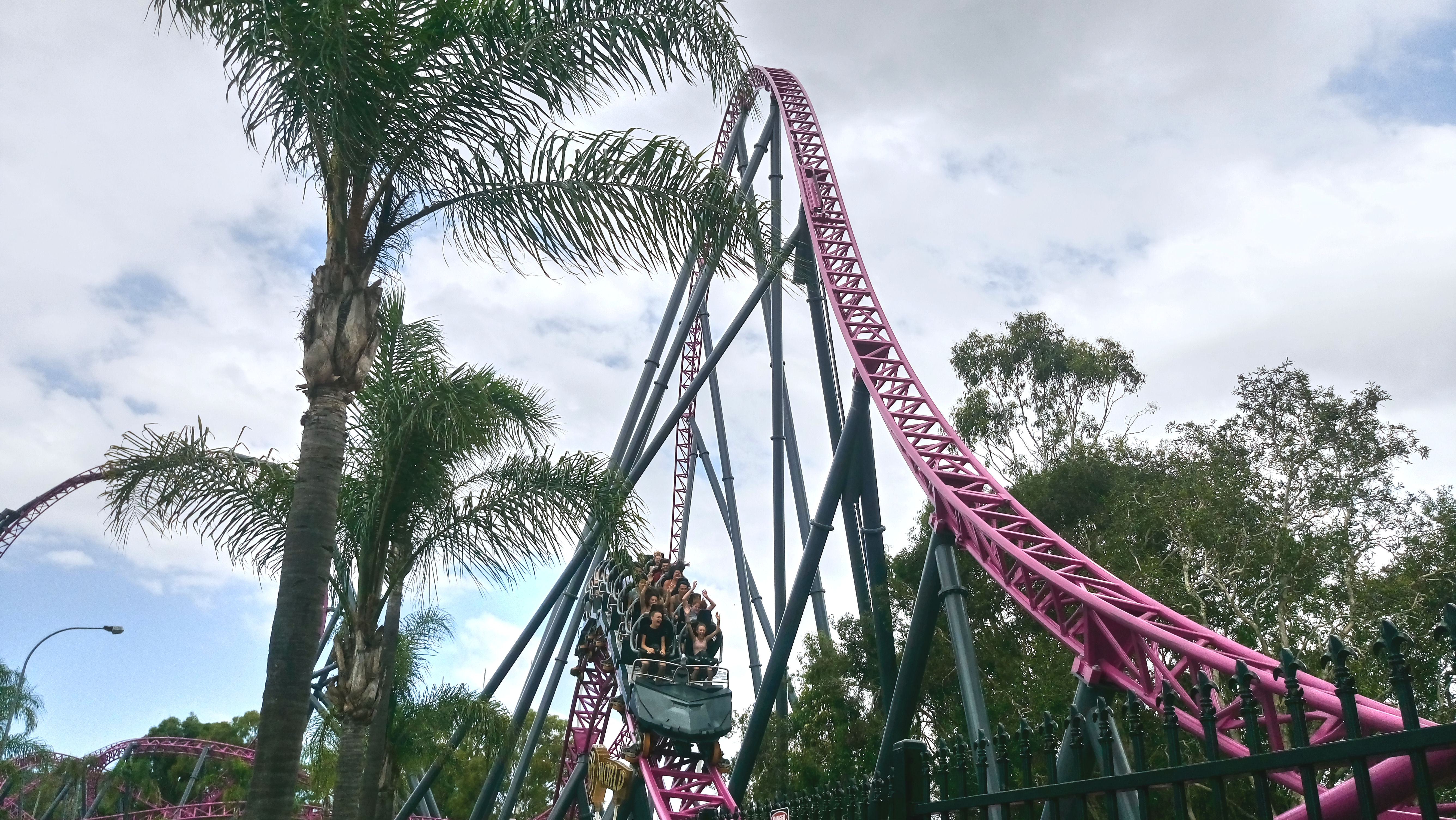 Without a second thought, this wins the year. Facing forwards it's one of the best hyper coasters around, with a mix of powerful airtime and many other standout forces. The ride is of course legendary for that back row of backwards facing seats and I can't even begin to describe how much that does for the experience, though I gave it a good go here. Absolute world class ride, put the entire southern hemisphere on the map for the coaster scene, best in 2017.
---
I feel like a few honourable mentions are due this year, I really could have picked many things for the bottom two thirds of this list as they all fall into that great, but not game-changing category.

Madagascar Mad Pursuit is a lot of fun, the indoor aspect and theming attempts did a lot for it, though it doesn't quite give off that air of fine craftmanship like Pégase Express.
From the same park, Dragon Gliders could well have podiumed here for how much I love it, but it doesn't feel fair to rate it as a coaster when the dark ride aspect does all the heavy lifting.
Red Force is the potential elephant in the room. While I appreciate it a lot more than I believed I would, those layouts just don't really do it for me.
GCI had a solid year in the medium sized range with both Heidi (but it's a clone) and Invadr. The less honourable mention goes to Great Desert Rally, which broke the national streak, badly.
---
Outside of what I've ridden, here's how things stand.
GaleForce looks insane, yet another contributor to the triple launch league. That compact goodness combined with a style of ride that S&S haven't really touched before is extremely intriguing to me.
I hope Mine Blower will be the redeemer for the Gravity Group this year, it looks like a real pocket rocket that should be right up my street.
Mystic Timbers is one of the last great GCIs I need to knock off. It appears to be rather highly regarded, but can it compete with the Chinese tier?
Talking of China, I don't expect great things but I really want to try Snow Mountain Racer, a Jinma Rides (Golden Horse) mine train with a dark ride section and a couple of other tricks up its sleeve. For, you know, research.
Wave Breaker: The Rescue Coaster could be solid based on it's type, I do love a good Intamin family launch. Haven't heard much about it really.
And that's it for now. Like I said at the start – the list could change for sure, but how it stacks up against other years seems pretty set in stone at this point. Just goes to show how much of a marvel 2016 was.
Click here to continue the timeline.