50 years of coasters – 2016
If 2015 was the year of superlatives then I don't even know what to say about this one. It's the year to end all years as far as I'm concered, we've not seen a lineup this strong before, or since (spoilers), at least in terms of rides I've managed to experience. We begin the countdown immediately in my personal top 40, which means we're looking at ten rides here inside what I consider to be the best ~3.5% of coasters in the world. Something was definitely in the air.
---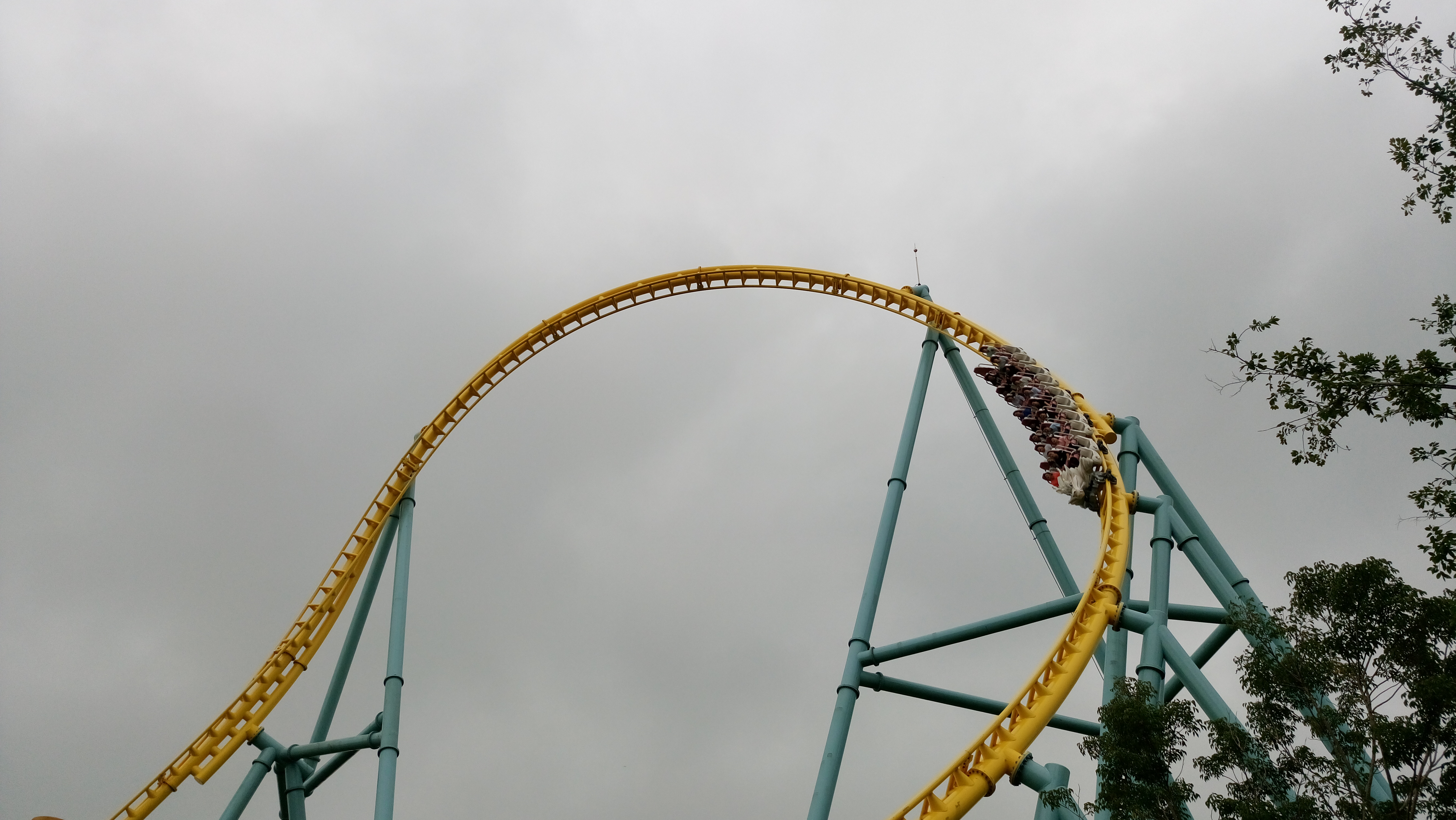 Including this dragon, soaring about through ridiculously large inversions and non-inversions. In a year that saw Intamin step their LSM-launch game up like never before, Soaring with Dragon was one of the first major coasters to show off clever switch tracks and triple launch techniques in the name of both space saving and visual spectacle. The result is a rather special blend of forces that should always keep you coming back for more.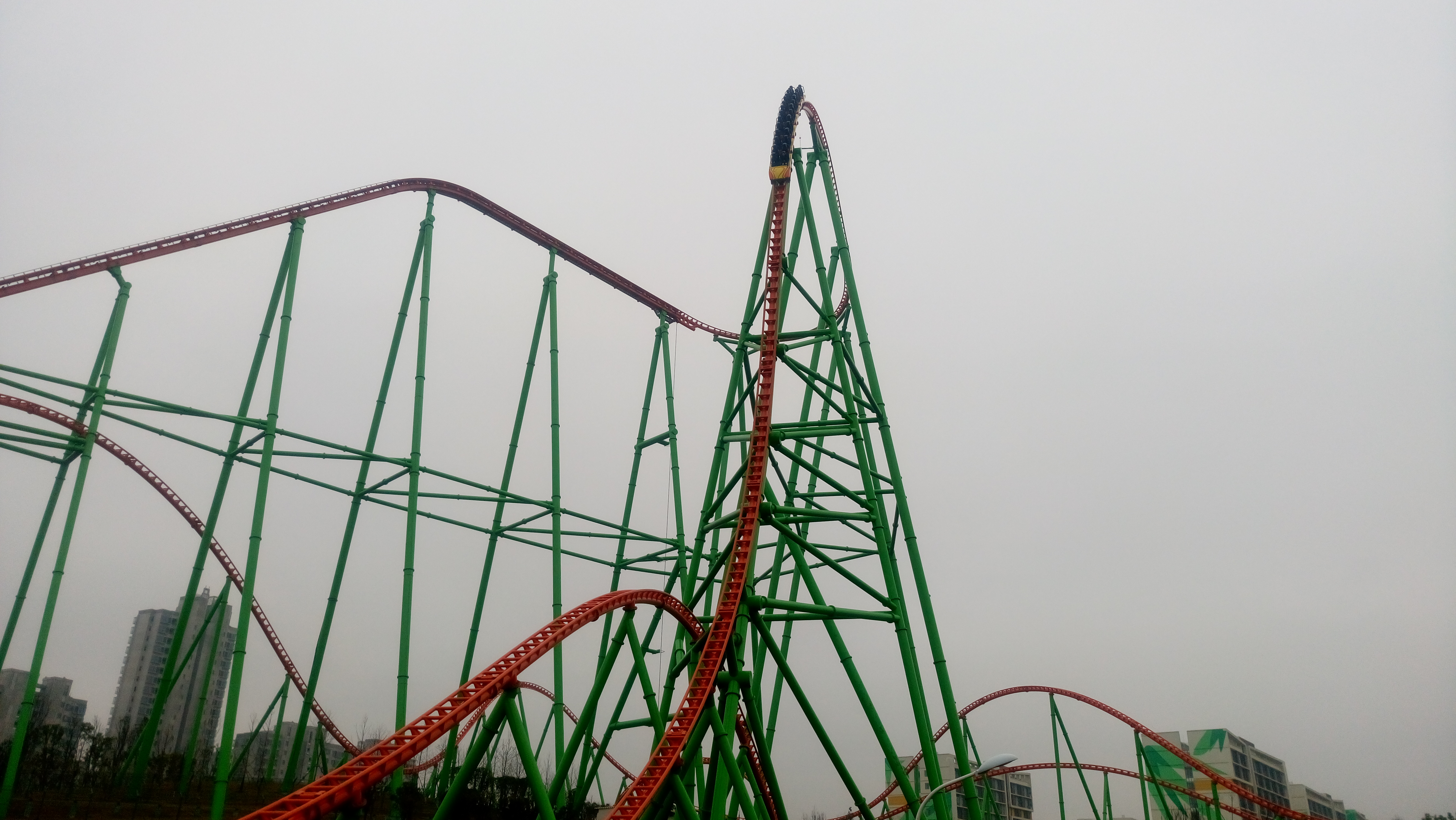 Sunac (Wanda at the time) were a pretty major contributor to this big boom, opening both the Hefei park and this revamp of an existing park in Nanchang with some massive headline attractions within a very short time frame. Intamin were the go-to manufacturer again and created this beast, China's tallest and fastest coaster to date. Aside from the Megalite model, we hadn't really seen anything from their Mega Coaster product range for a good 15 years, and it was a welcome return. That first drop is ridiculous and some of the airtime moments on this ride are obscene.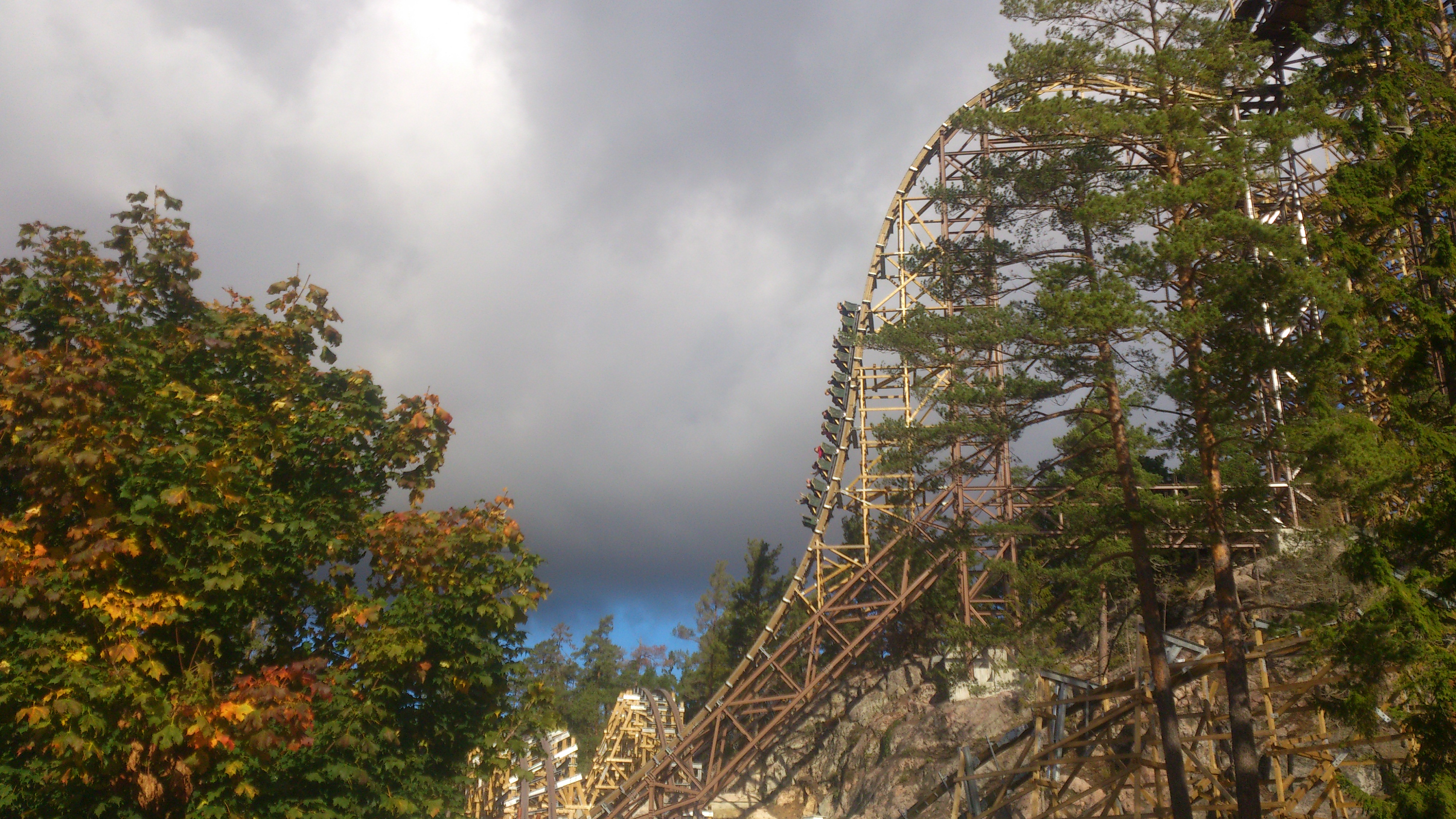 Over in Europe we experienced a fairly momentous occasion, the first contribution from game changing coaster creators Rocky Mountain Construction, outside of America. No one would have expected this to go to a remote zoo in Sweden, a place that most ride or park enthusiasts had likely never heard of, but it certainly put Kolmården on the map. I personally followed the construction of this ride more closely than perhaps any other attraction to date and this eventually came back to sting us quite badly when it didn't open on time. I've generally paid less attention to things until I'm actually on them, ever since that experience, so it will always be remembered for that, perhaps even moreso than for being my first RMC. Which, while not the best the manufacturer has to offer, is an incredible ride.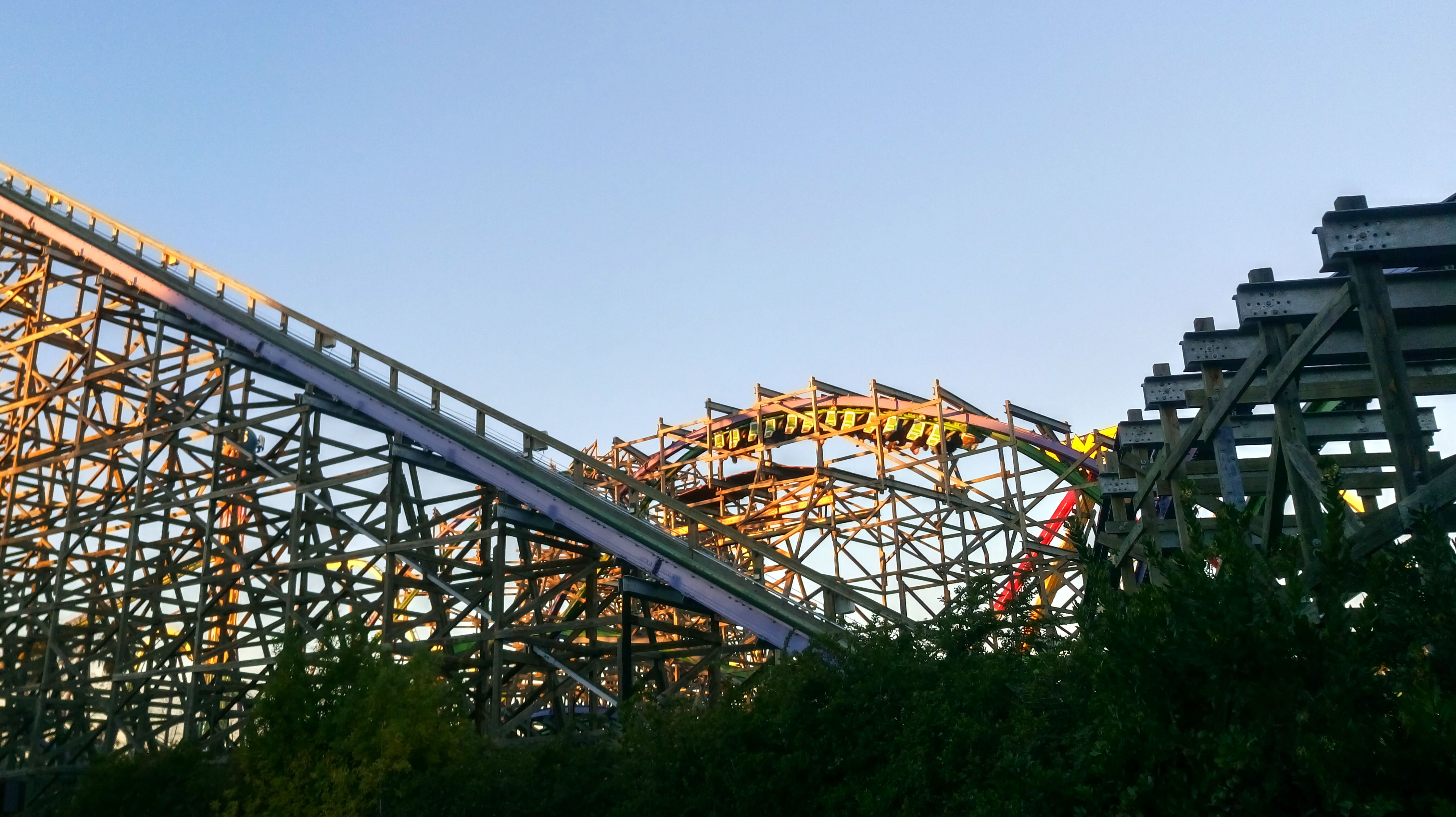 It was a busy year for RMC openings, their second most hectic to date in fact, yet another solid contributor to this stacked year. While Joker has none of the visual spectacle and wonder of Wildfire, I marginally preferred the ride experience for being truer to what these hybrid coasters do better than pretty much anyone else in the world – that non-stop beautiful blend of interesting inversions and amazing airtime. On my journey through rides from this manufacturer, this was a far more representative taste of things to come.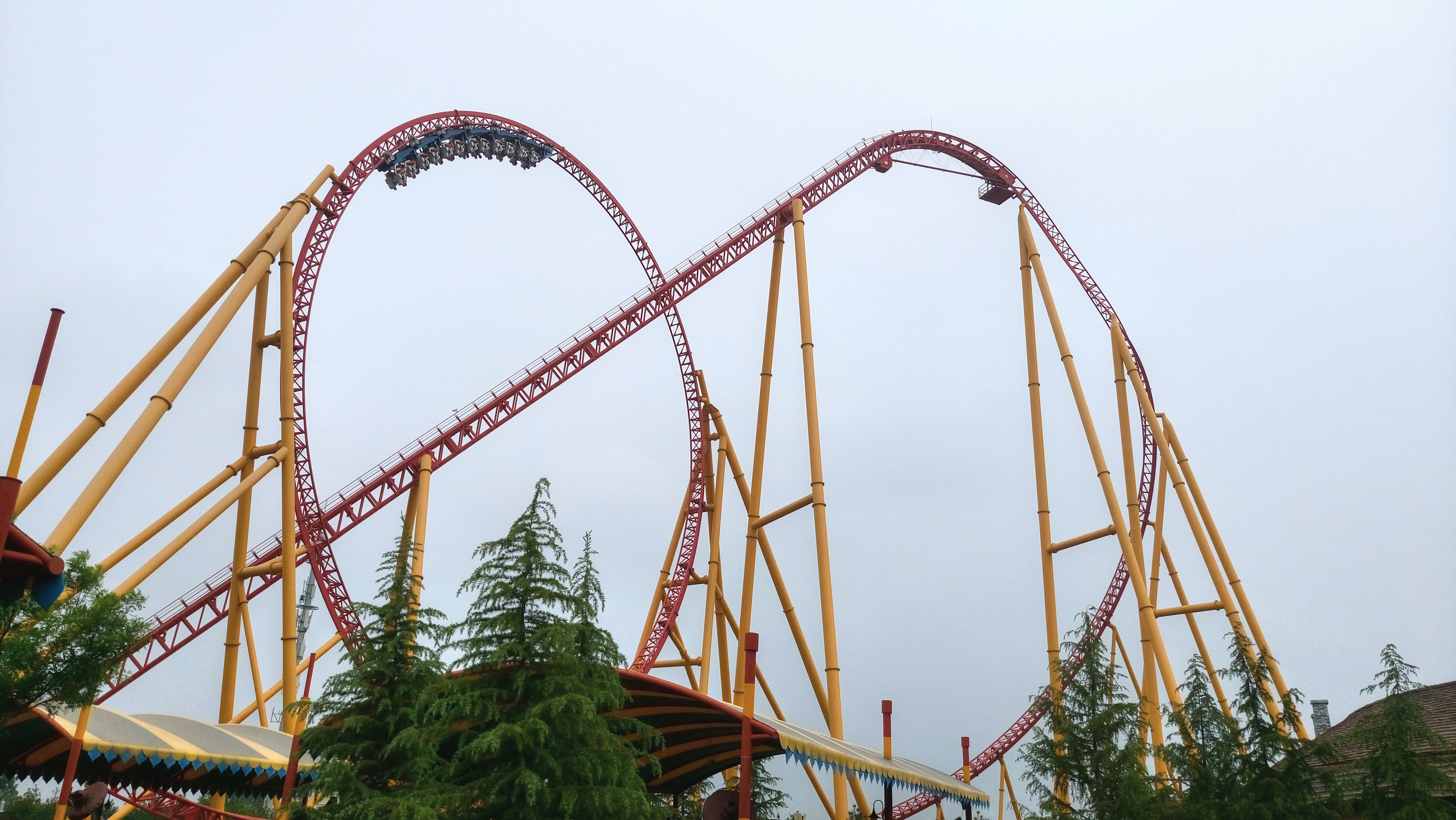 We must have known we were in for something special this year when, on New Year's day no less, this opens. Mack Rides also performed a rare breaking of the 200ft barrier in China and it was a first for the manufacturer, putting that wonderful train design to yet more fantastic use. Claims to the world's biggest loop were thrown around a lot in this era and while this one is pretty damn amazing, it's the complete package of the ride layout that does it for me. Hyper coasters that mix it up with far more than just big hills are right up my street and Flash was a real masterclass of an early example for that.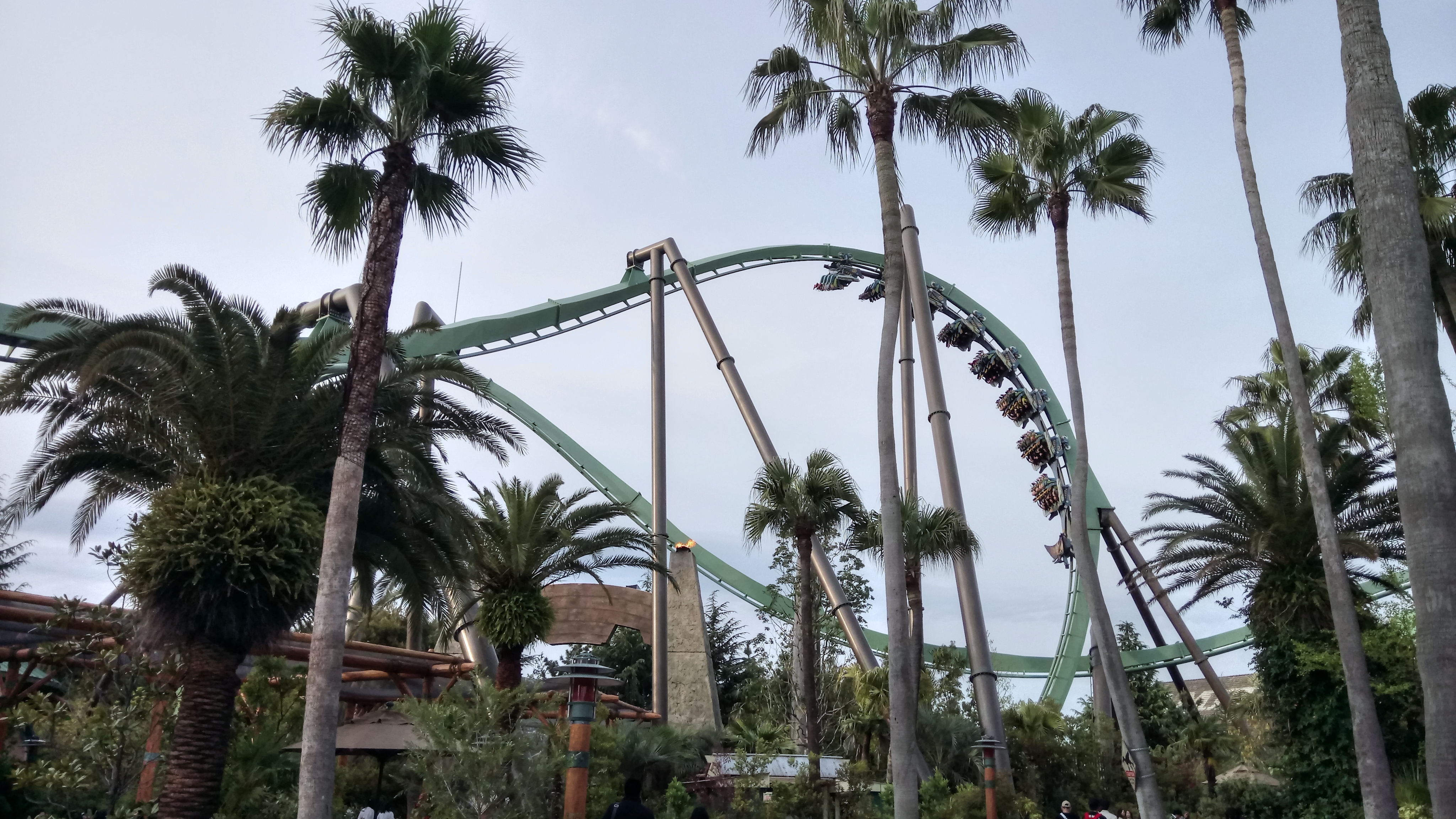 While they quite often get an easy pass in these lists by the very nature of their existence, the legends that are Bolliger & Mabillard had to bring their A-game to even get noticed by me in the 2016 lineup. And they certainly did that, reaching what I currently consider to be the pinnacle design of their most exciting ride type. Competition is fierce in the styles of attraction we've seen so far today, but B&M stand entirely alone when it comes to Flying coasters. The dinosaur uses a brutal combination of elements that do all manner of terrible things to your body, and that's why I love it. There's very few places in the world, if any, where you can get that type of experience.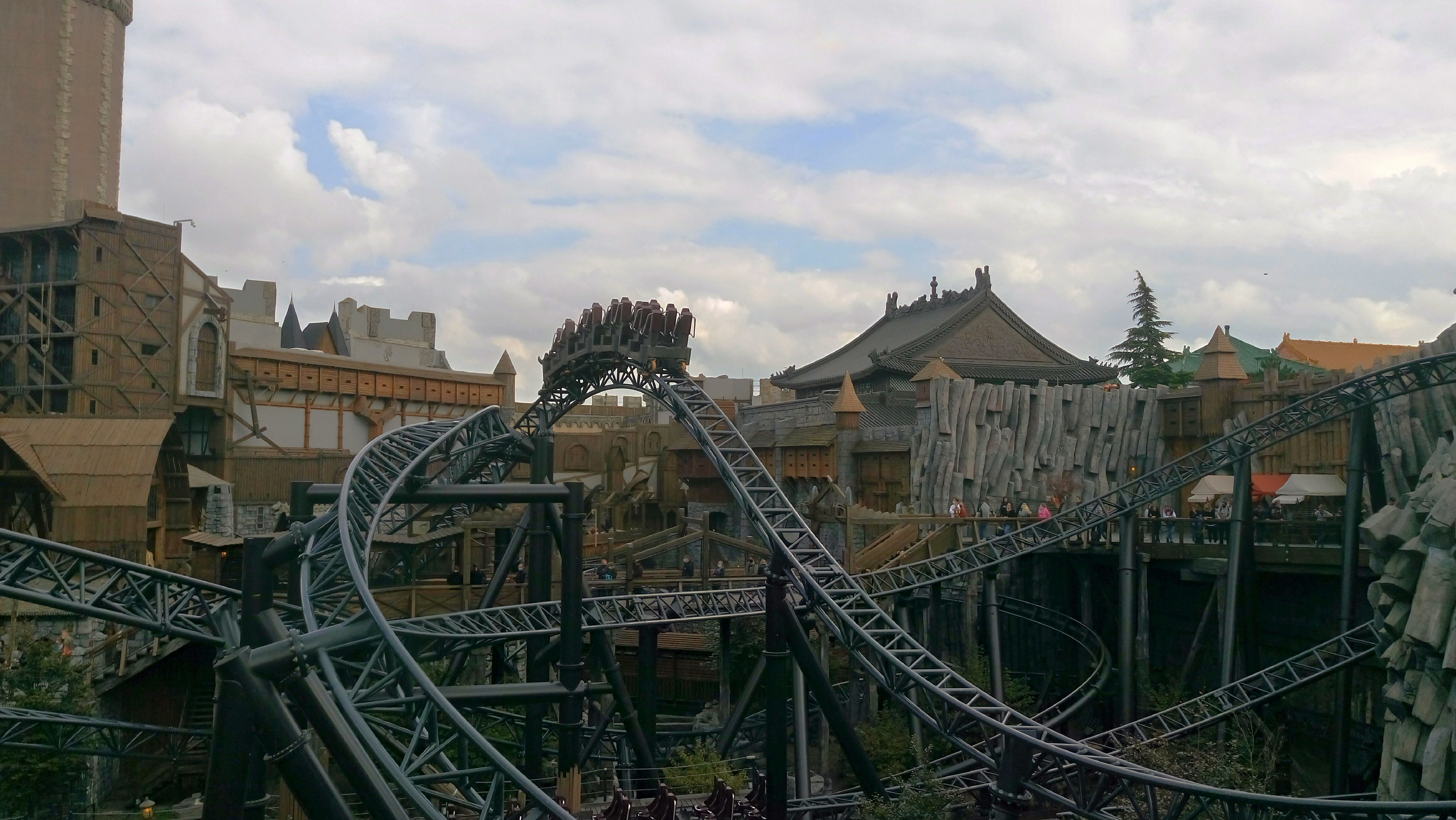 The vicious and mesmerising cries of the new Intamin LSM launch system were heard for the first time in more than one corner of the world this year. Taron uses it twice over, to great effect and as if I didn't already have enough reason to love multi-launch coasters, I fell hard for this one too. It's one of the most alluring designs in the world of amusements, not least helped along by the almost unprecedented levels of theming that surrounds such a significantly-sized attraction. True bucket list material.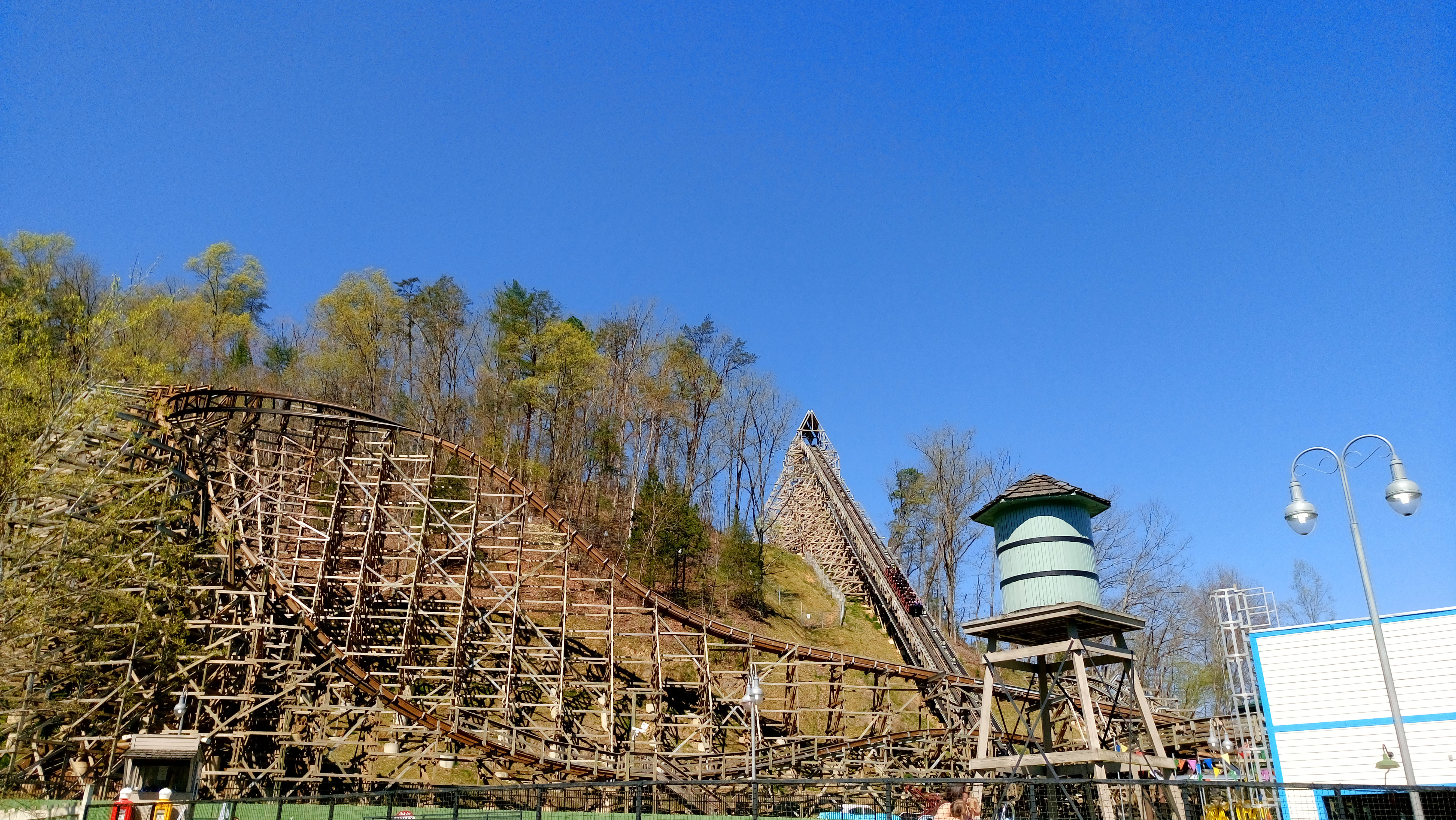 The launches keep on coming, even where you don't anticipate them, but don't expect them to work all of the time. You can no longer 'peel out on the world's fastest wooden rollercoaster' like you could in 2016 because, due to a recent track overhaul, those that care about such things have decided that Lightning Rod can't be classified as wooden any more. It shouldn't matter, I'm sure it's still the ridiculous romp it always was, yet another RMC for the list with a gorgeous setting and some astounding features. This one doesn't even need to invert, it simply blasts you with airtime again and again through that legendary quad-down sequence.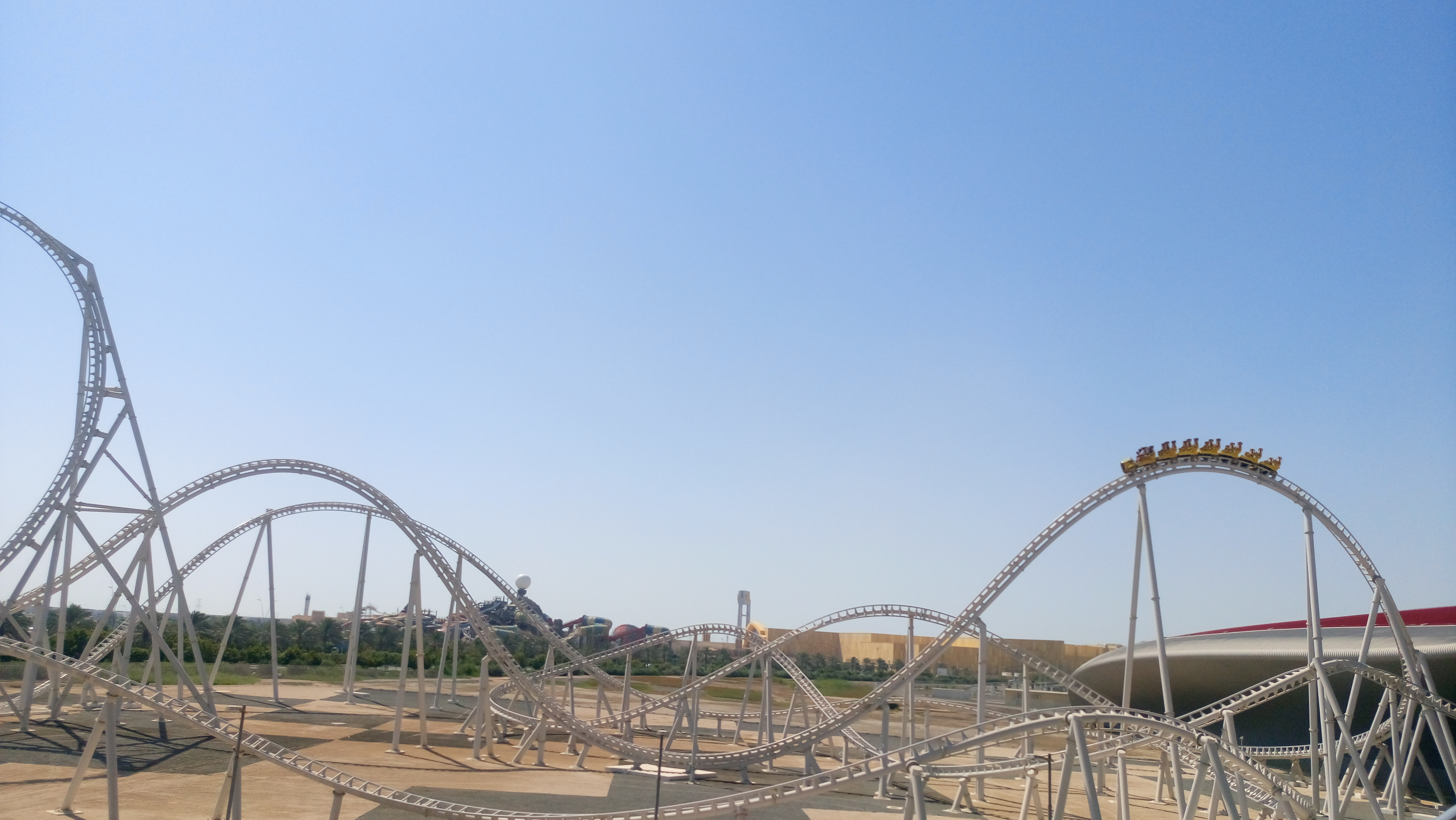 Really starting to appreciate how many manufacturers were putting out the best of what they have to offer in this highly competitive year. I like to think that it's a conscious effort in the relationships between companies and parks, to push the boundaries and outdo each other in any given time frame. It probably never actually lines up like that, what with how vastly different the time scales are over which these rides are designed and created. I guess it is just business at the end of the day.
Anyway, there's nothing I love more from Intamin than their Wing coaster design, the way those outside seats try to eject you in all sorts of never-before-seen ways after the insanely fast lift hill mercilessly wrenches you up to your doom. They've only made two and they're both top ten rides for me, the biggest success rate in my coasting career. More please.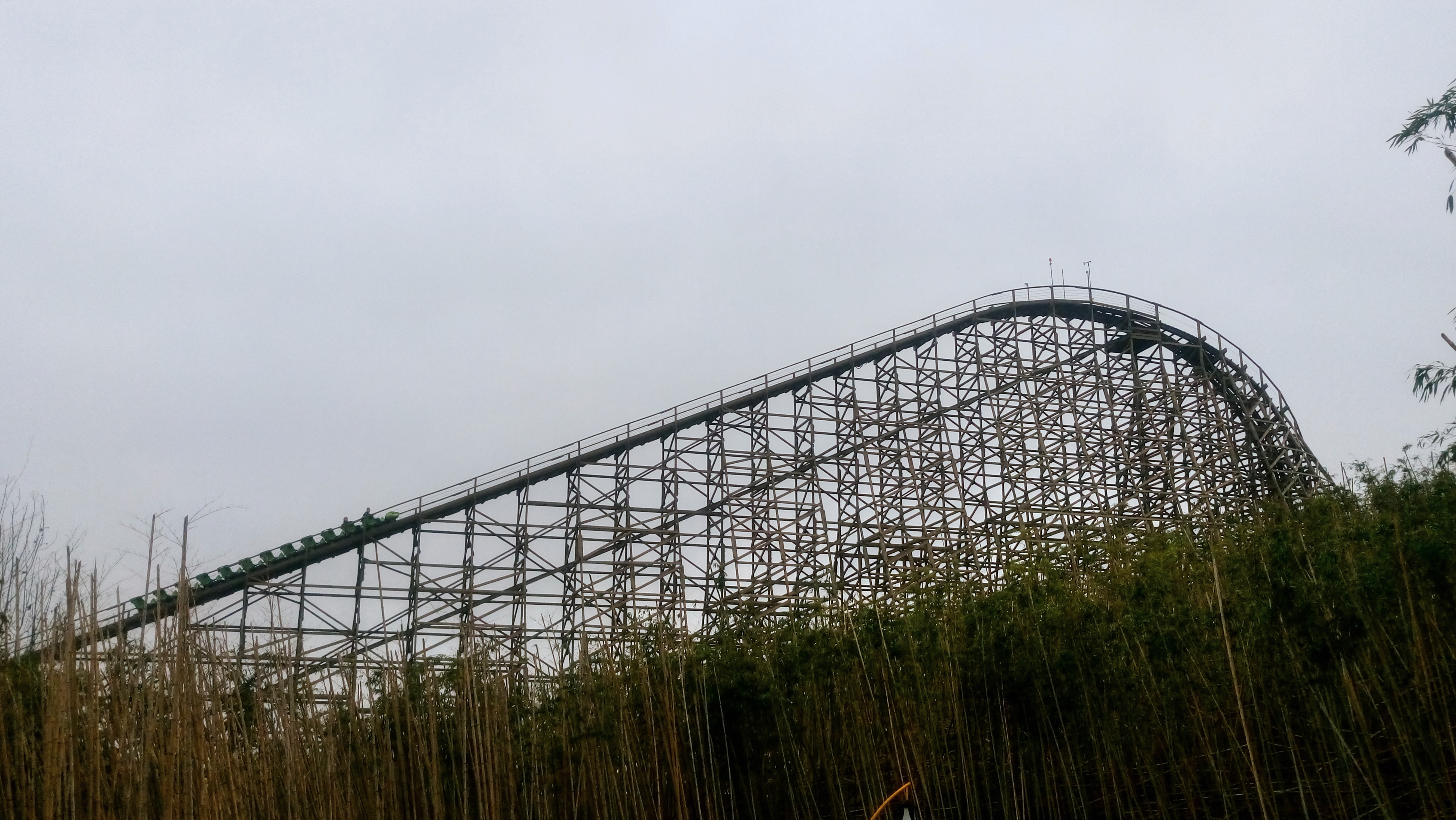 I'm so desperate to go back and ride this thing, if only in attempt to get some better photos. With all the crazy elements on display above us, an unremarkable lift structure does nothing to sell how this is my favourite wooden coaster on the planet. Yet it's probably not something any visual can do justice. What makes a ride like this so special is all the things you can't see that deliver the moments you can't expect. Hidden intricacies in the building material, the shaping of the transitions and the absolutely inspired use of terrain bring out not only the best of GCI, but the best of roller-coasting in general for me.
---
Surely that's the end, right? Amazingly, no. I've still got my sights set on a couple of major coasters from 2016, though do have my doubts over whether all but one of them can make a dent in this lineup, based on previous experience.
Mako certainly looks the part, even if it may not be the style of ride I enjoy the most. I'm still waiting for a B&M hyper to blow me away and there's every chance it could happen one day.
Monster appears to be a beast of a Gerstlauer Infinity coaster with a fun selection of elements, perhaps more crucially it would bring me tantalisingly close to completing the worldwide set, again.
Storm Chaser is the real, conventional threat to the list. At the risk of setting myself up for disappointment, I don't see why it wouldn't give RMC an eye-watering fourth entry here.
Valravn on the other hand is the most token of B&M entries to this 'what else could be good?' section. I'm sure it's highly competent, but will it even stand out amongst the coasters at the legendary Cedar Point, let alone the best year ever?
I also feel strangely compelled to give a few honourable mentions this year, mainly to excuse the absence of my favourite Gravity Group from the list.
I love Timber to pieces, but the baby woodie just can't compete here today. They also built two cloned designs in Fantawild parks in China this year, one of which was my best coaster of 2013 and the other a solid finisher in 2015. No mean feat.
Lost Gravity was also an outstanding addition to the Mack Rides roster, as the debut of their Big Dipper model. I can't wait to see more of them.
Click here to continue the timeline.