50 years of coasters – 2012
This year was supposed to be the end of the world if I recall correctly. Feels like we're a lot closer to that now than we were back in 2012 but, more importantly, what was going on the coaster world at the time? Great things by the looks of it.
---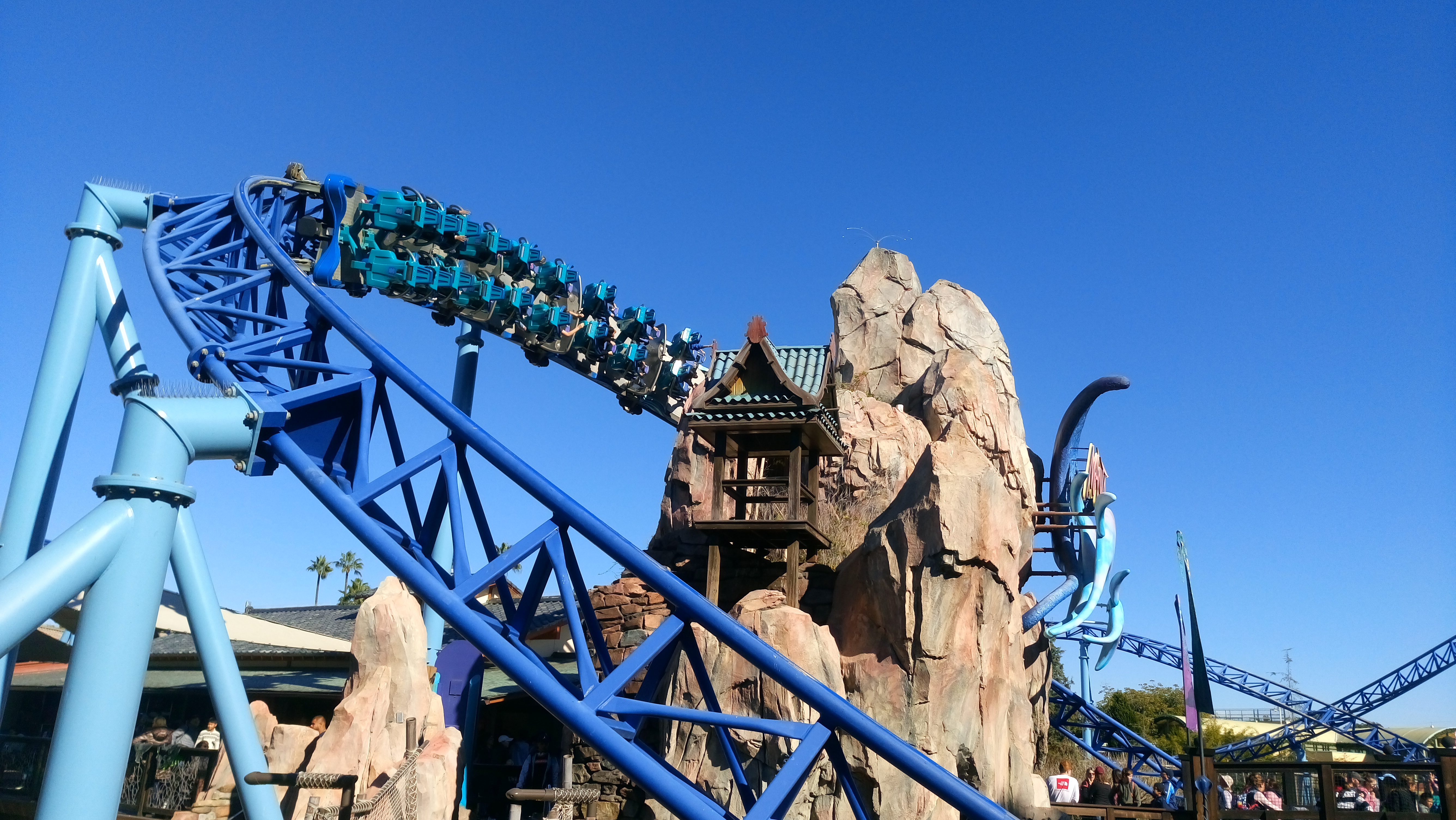 Mack had the genius idea of taking their revolutionary launch coaster model to the next level by introducing it to the concept of multiple launches. Sadly it resulted in a rather jarring transition in which the train slows down rather than 'hitting the launch running', a shortcoming which future projects managed to put to shame even more strongly. Outside of that moment, it's a perfect blend of a family thrill package with a lot to offer.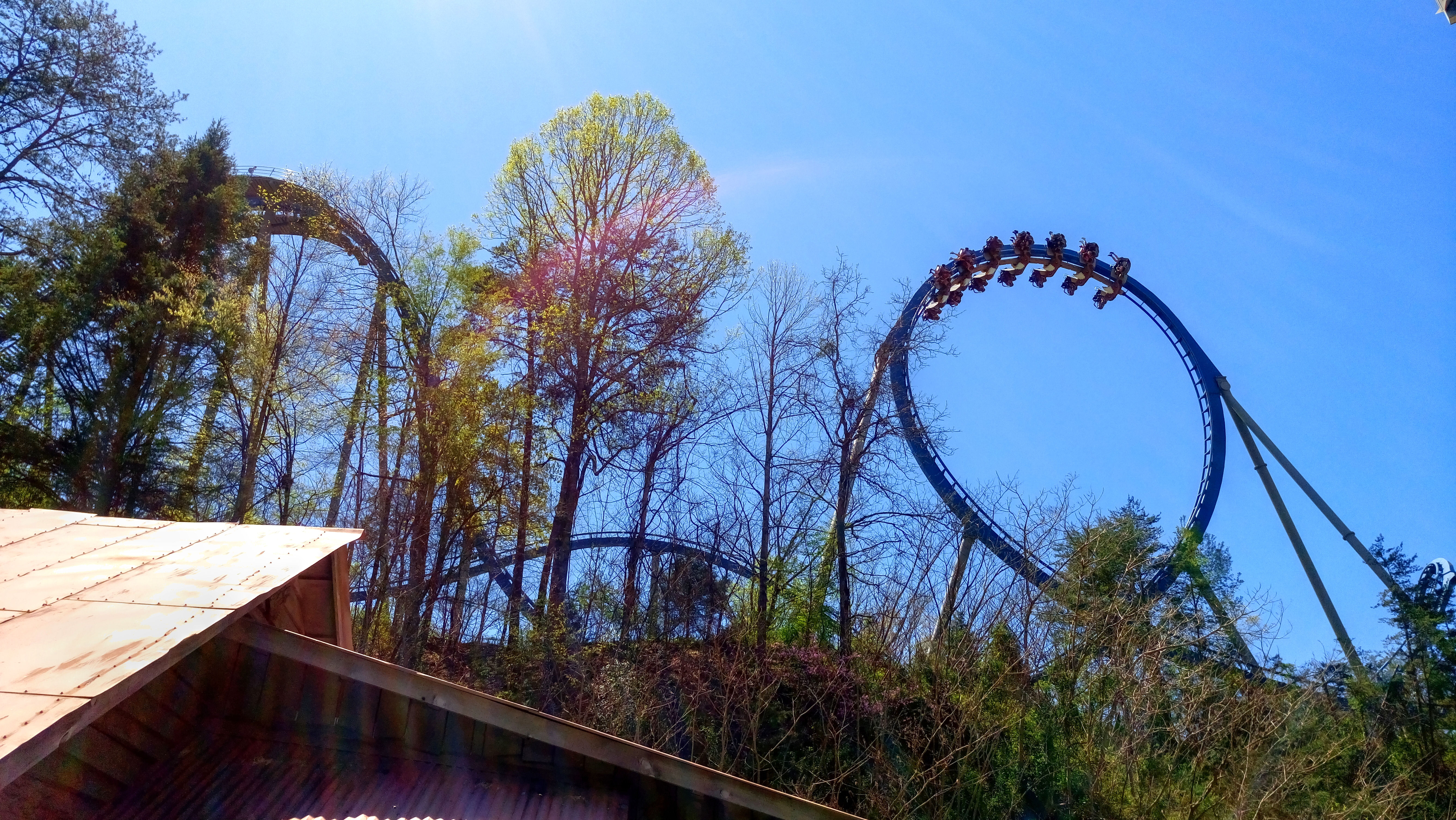 Following on from the more scary theming seen during the debut of B&Ms wing coaster in 2011, it was time to see what other parks could do with the concept. Dollywood decided to put some sweet-looking eagle shaped trains in a more eye-pleasing environment and accompany it with a fitting theme song. I love the use of landscape on this one and even without any theming of particular note it manages to do the ride type justice by creating many near-miss moments with it's own support structure.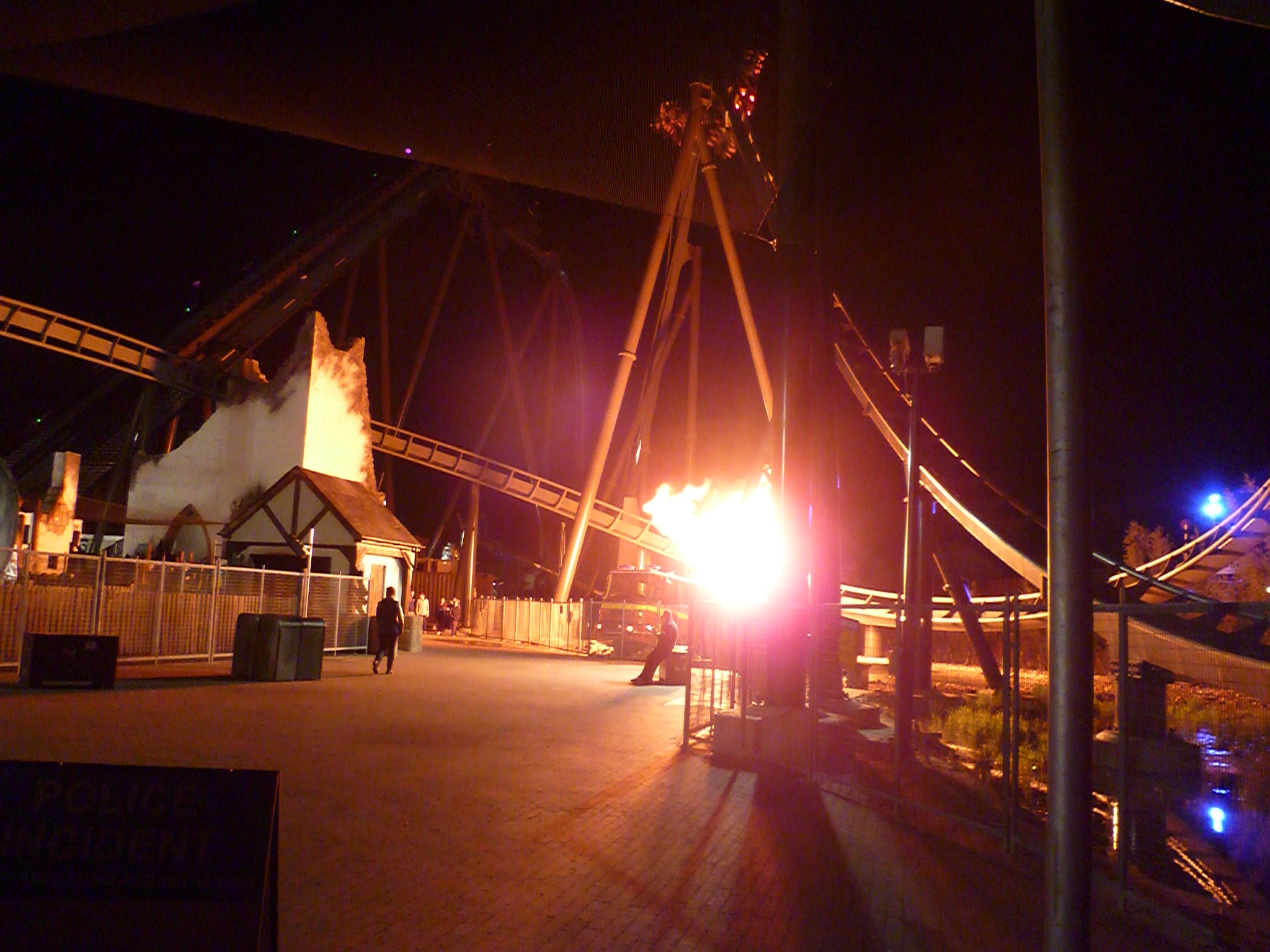 Thorpe Park on the other hand said we'll have the exact same alien trains and try to use them in an even more desolate landscape. This narrative worked rather well with the impending Mayan calendar apocalypse and the park did a memorable job with lore-building during the construction phase, which is perhaps even why I still associate it so strongly with 2012 to this day. It wasn't quite the remarkable coaster we hoped for at our home park, but it's only grown over time and offered plenty of memorable experiences along the way.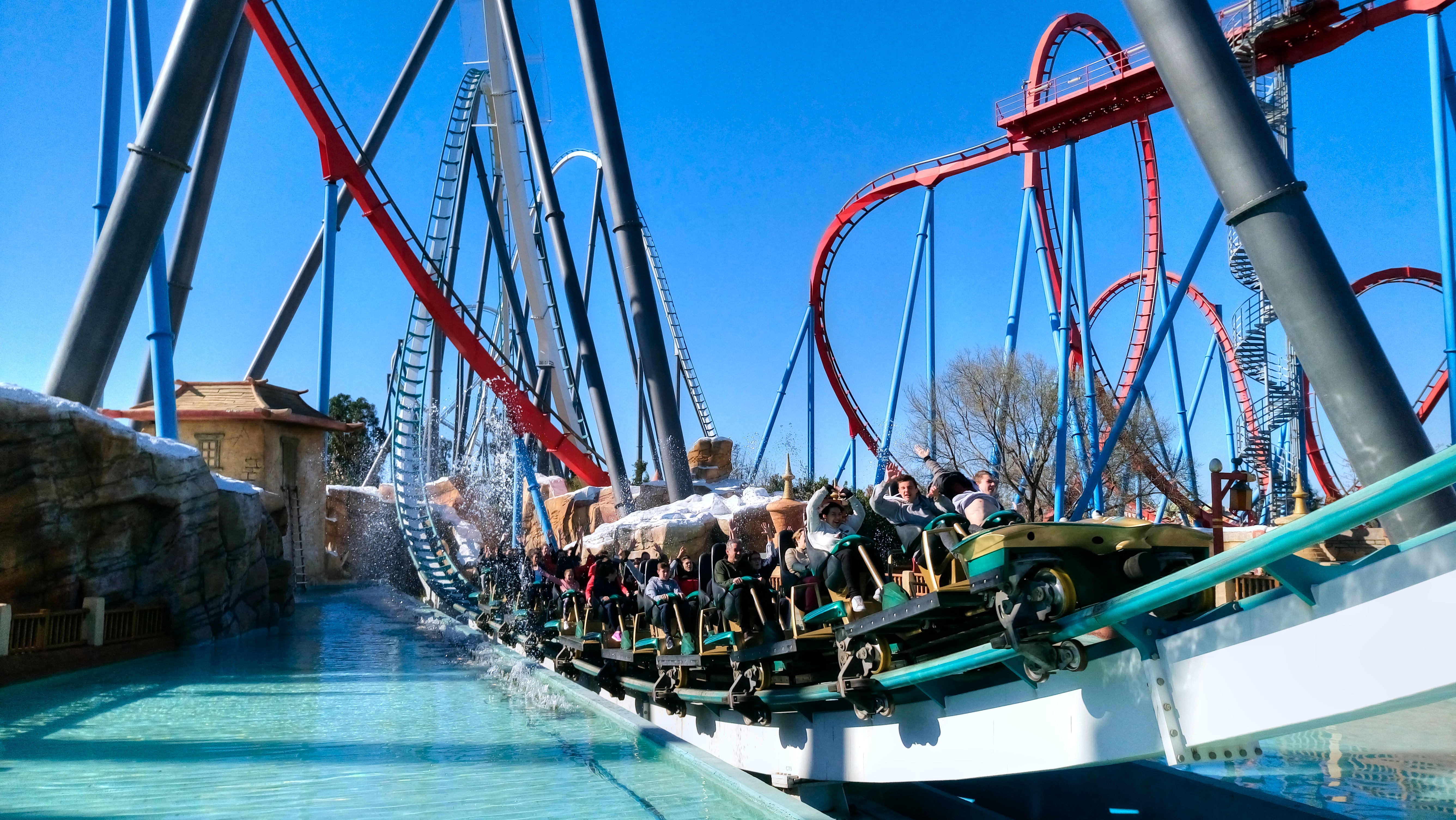 Europe's second B&M hyper after 10 long years is one of the most visually stunning pieces of coaster hardware around. The sluggish nature of the ridiculously long trains with their stadium seating appear to hold it back from delivering the types of sensations I tend to prefer from my 250ft coasters, but I can't deny that Shambhala is a masterpiece in its own way.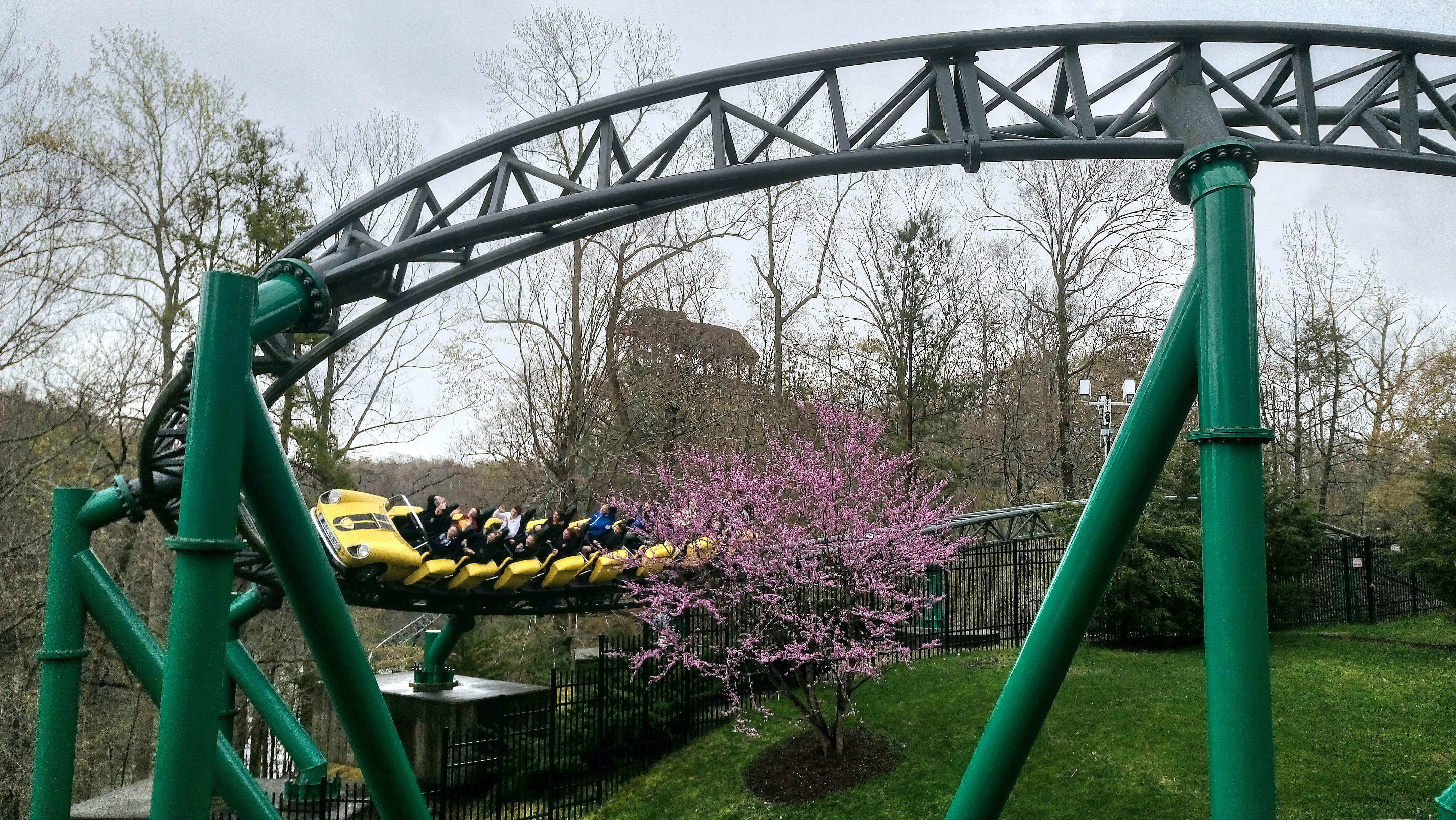 Multiple launches, a vertical drop track and a fun storyline make this the standout attraction at Busch Gardens Williamsburg for me, even amongst a very well stacked lineup of rollercoasters. I particularly adore the little details, homages to the ride that formerly stood in the same spot and the fact that it has multiple indoor sequences make it a blast to ride over and over again.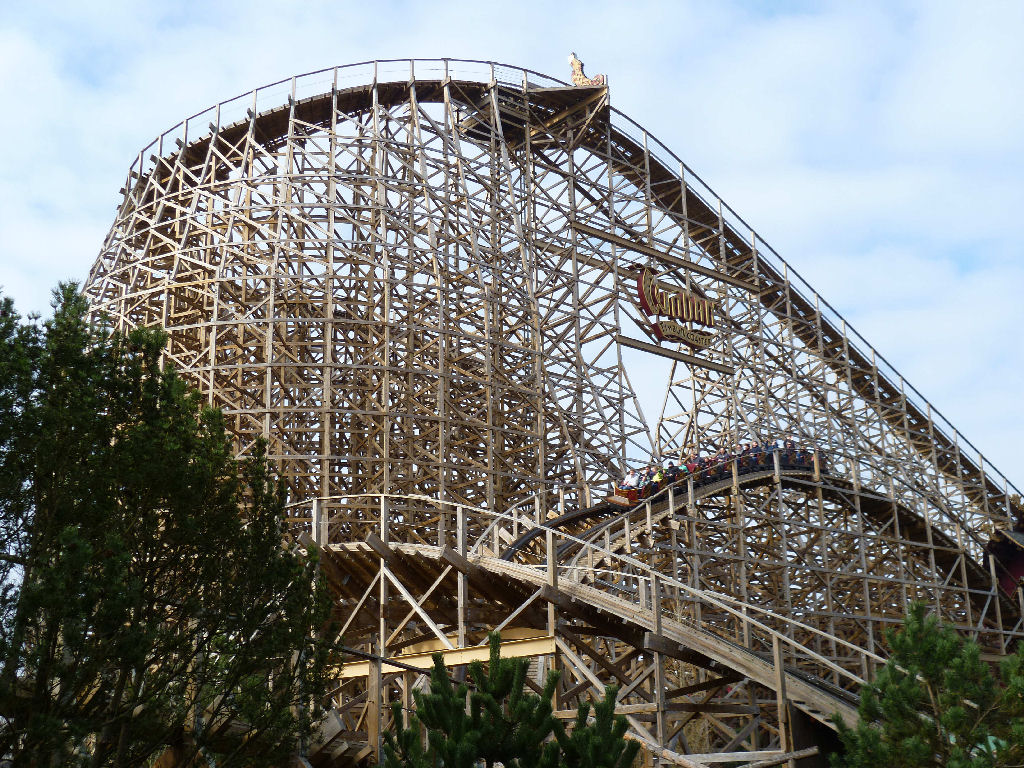 Aside from some lesser-known quantities amongst their terrain-hugging monsters, Wodan is GCI's tallest project to date. And it shows, with this striking structure and highly memorable first drop experience that just plummets through the mess of timbur. It has some amazing queueline theming, an awesome soundtrack and really rounds off the Iceland area of the park perfectly.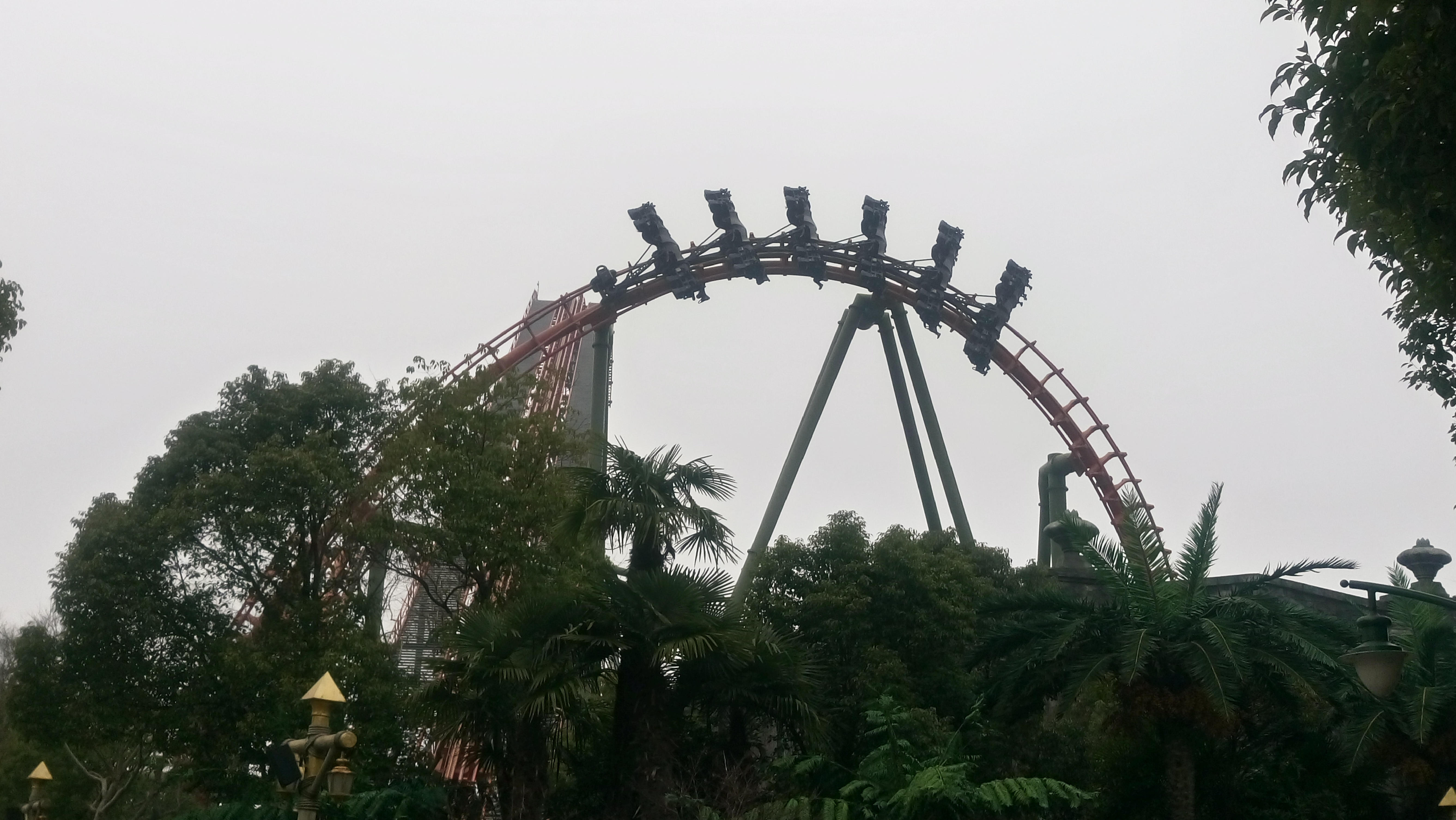 After claiming the top three places in 2011, the boom in China over the last decade is showing no signs of slowing down. Dinoconda is the most recent of the rare breed that is the S&S 4D coaster and these are notorious for being one of the most extreme ride types ever created. I'm not sure my head was in the right place at the time of riding this one, which may well have been to do with the overwhelming effort of the visit itself. Looking back on Dinoconda now I have a massive amount of appreciation for it, but for whatever reason it just didn't strike me at the time and I've only more recently discovered how insane these can truly be.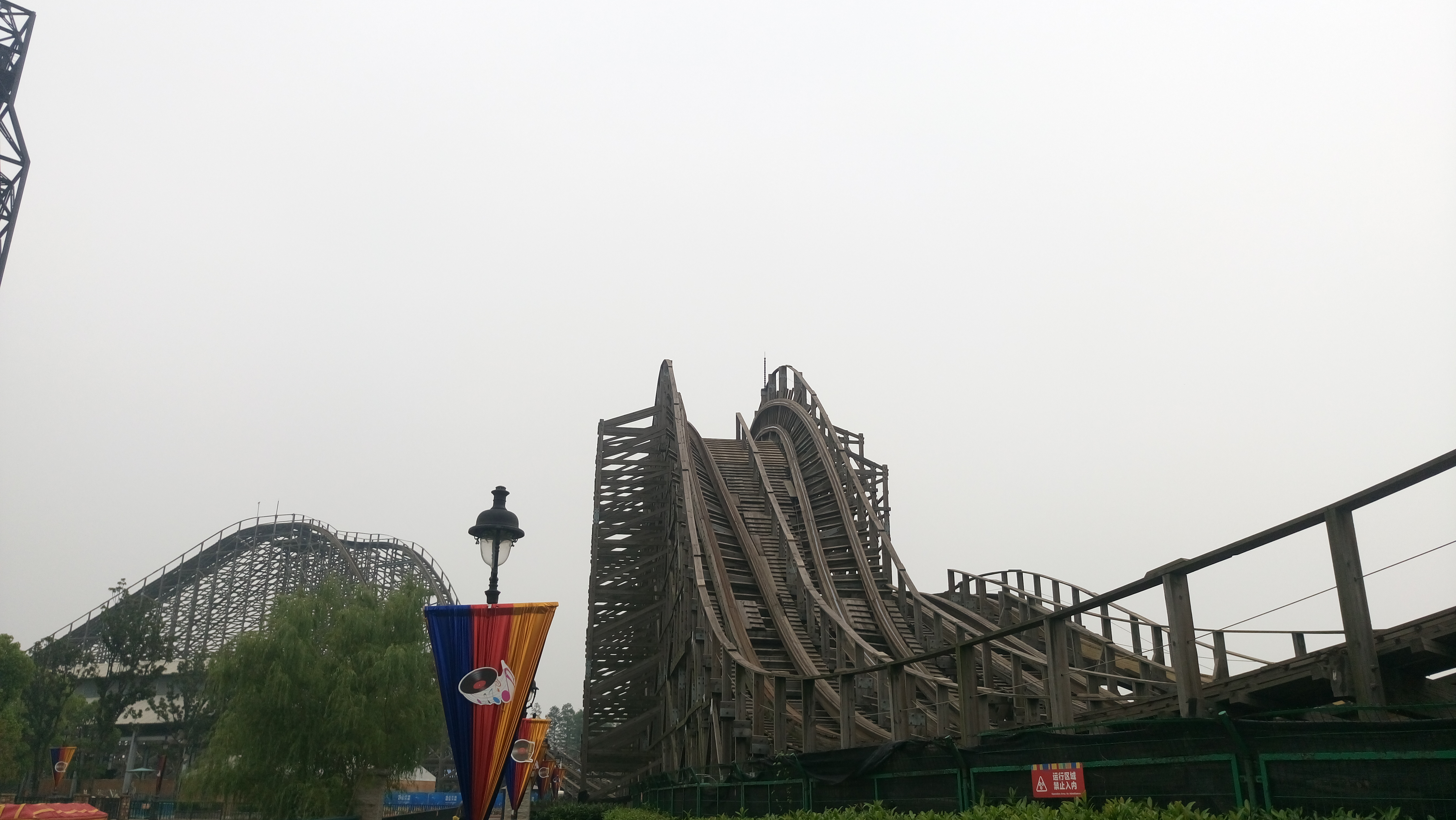 Wuhan was the fifth city in China to receive a Happy Valley park and opened its gates with this massively ambitious duelling wooden coaster from the Gravity Group. While Chinese park chains come up with all these eye-catching, bright ideas, there seems to be very little long term effort towards sustaining them so you're unlikely to catch these in all their duelling glory. Luckily as a standalone wooden coaster, it's world class, as we've come to expect from the manufacturer. It's still a goal of mine to one day experience this with both sides operating however – I feel there could be more to give.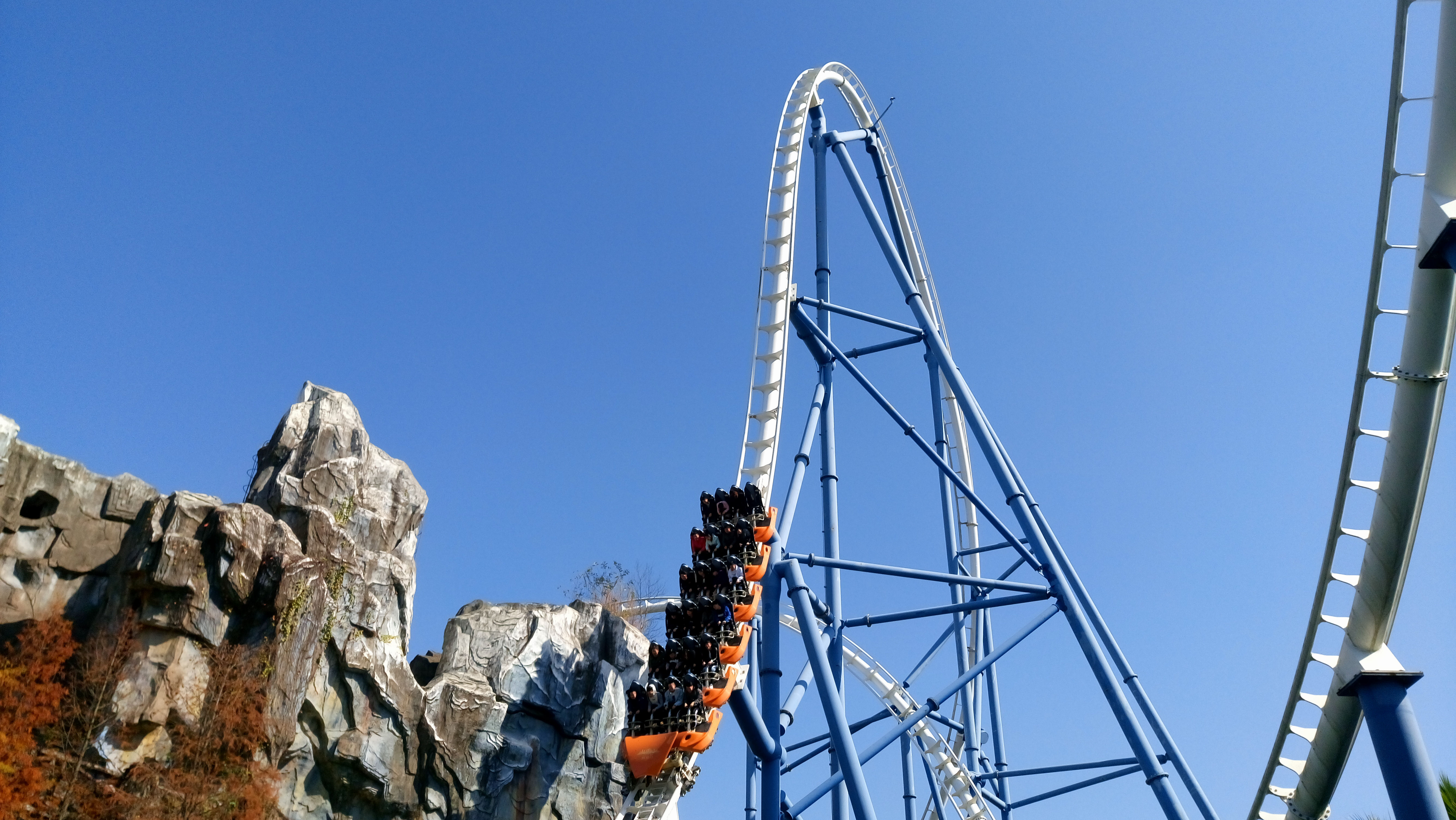 Despite being the very first park in the chain, it took Happy Valley Shenzhen until 2012 to get a signature attraction that would stand out on a global stage. Bullet Coaster was the second layout of the newly rejuvenated S&S air launch coaster, following on from the revival in Beijing the previous year. It's even more effective in the way that it delivers any number of powerful sensations throughout the layout, complementing that life-changing launch.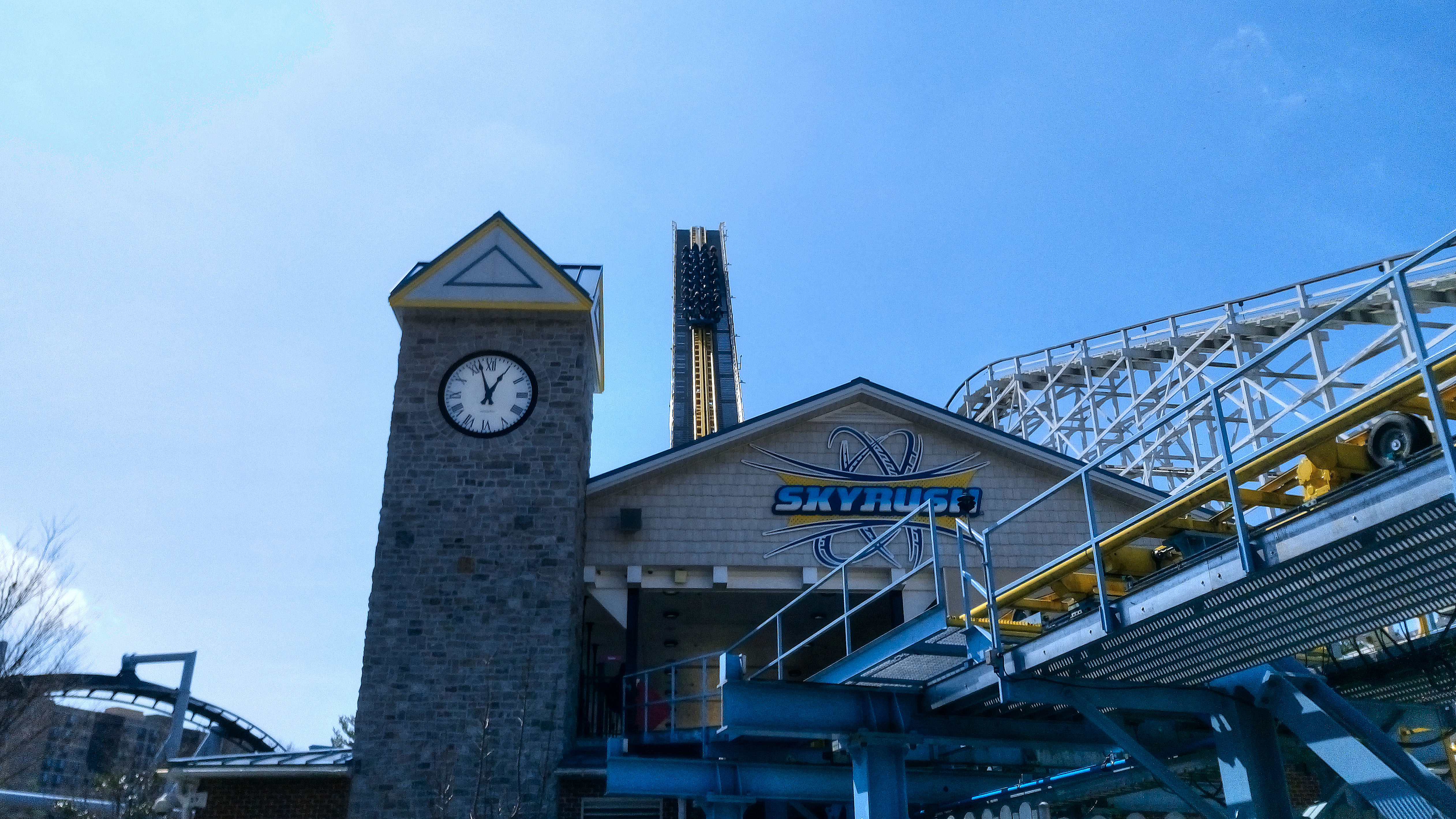 Almost a clean sweep for China, but the States have an ace up their sleeve. There aren't many rollercoasters in the world that can downright terrify a seasoned enthusiast, yet the unique blend of violent forces and minimalist restraints on Skyrush do exactly that. There may have been some sacrifices in comfort along the way and for that very reason we may never see anything exactly like this built again. That just makes it all the more special though and for me it's an easy top ten in the world.
---
There has to be more out there though, surely.
Plenty more in the B&M catalogue for starters – I missed out on Firebird during its transition phase from stand-up to floorless coaster, though I think a better chance lies with Leviathan – their first coaster to top 300ft. The wing coaster sold very well in its second year for such a major piece of hardware, with X-Flight being a third unique creation.
I'm struggling beyond their contributions however, perhaps lap-bar Eurofighter Iron Shark has an outside chance of making an impact but this field looks too strong to break.
Click here to continue the timeline.