50 years of coasters – 2006
This one's a big one. By far the most stacked year we've had yet. The Millennium boom may have been all about size and scale, but for me this one is where the true excitementa of the decade lies. A recurring trend here seems to be the continued improvement and development of some already existing ride types that were doing well previously, just pushing the boundaries a little further and in many cases coming up with something extra special. Diving in right now.
---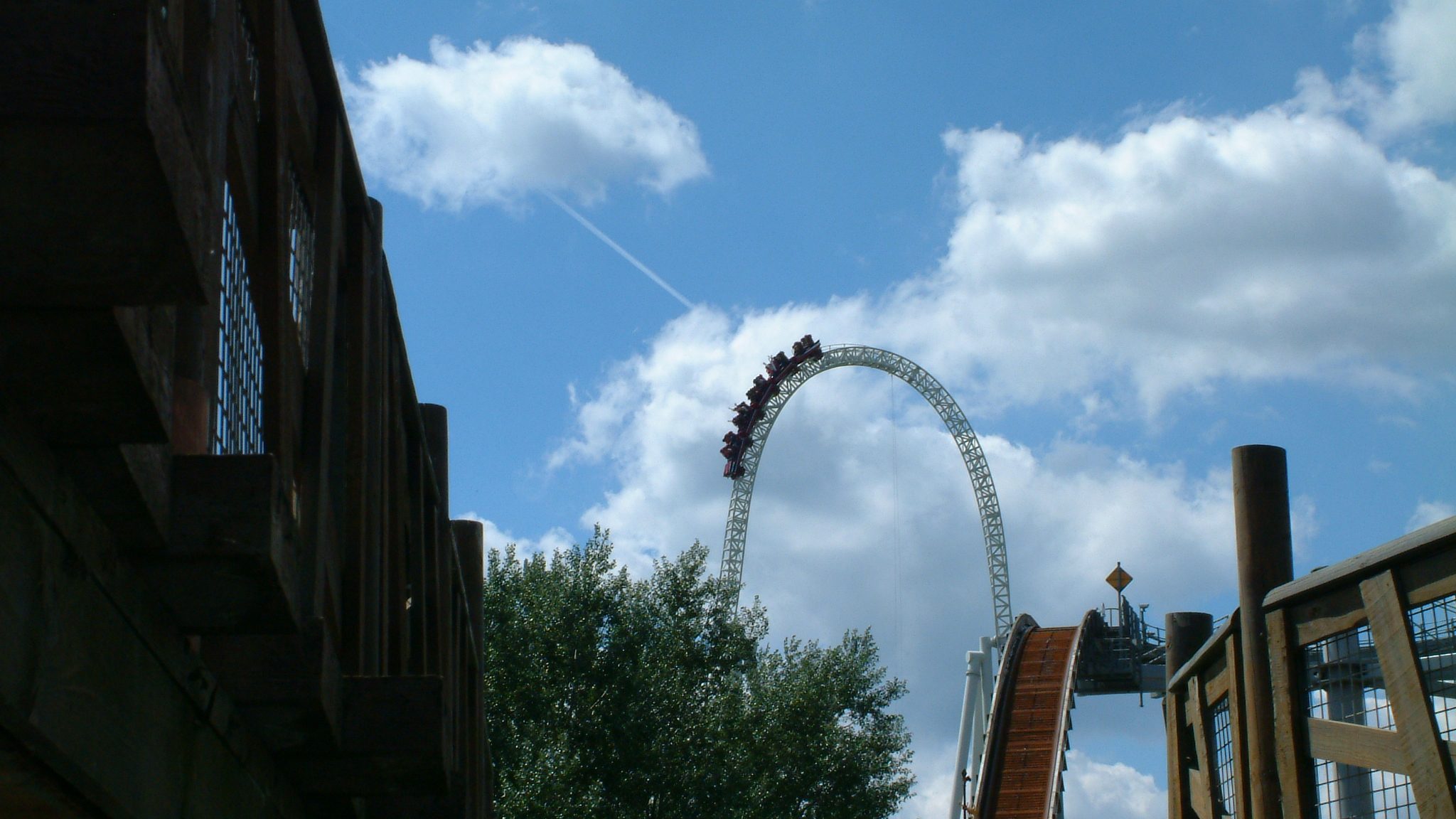 Strong start with a popular coaster from the UK and, you know, I don't think I've moaned about clones nearly enough recently – an identical pair of these opened on opposite sides of the world, just over a month apart. Stealth easily wins in the theming department and so claims the spot on the list. I'm less enamored with the layout than most due to the simplicity of the experience. I can't however deny the rush comes from that, as once exclaimed enthusiastically by a fellow rider, £4 for 4 seconds. Probably costs more now.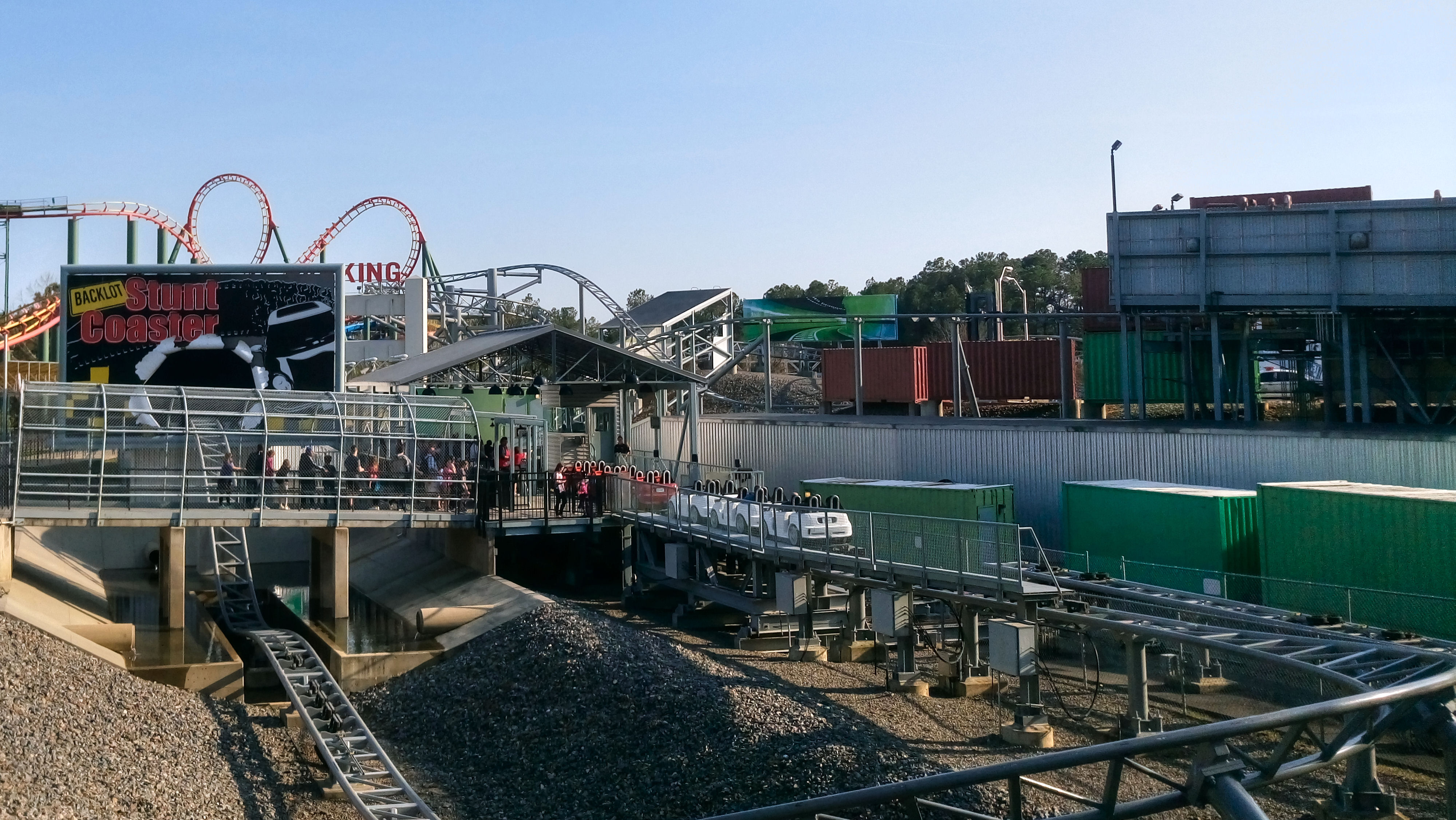 This Premier Rides launch coaster was the last of three of these installations to hit the then Paramount park chain of North America, with the others opening at Kings Island and Canada's Wonderland a year prior. Though the acceleration is nothing to match the above, you get a bit more of a journey out of this one and there's even some theming and storyline chucked in for a laugh. The physical effects weren't working when I was there, mind you, but that added comedy and the sentiment still stands.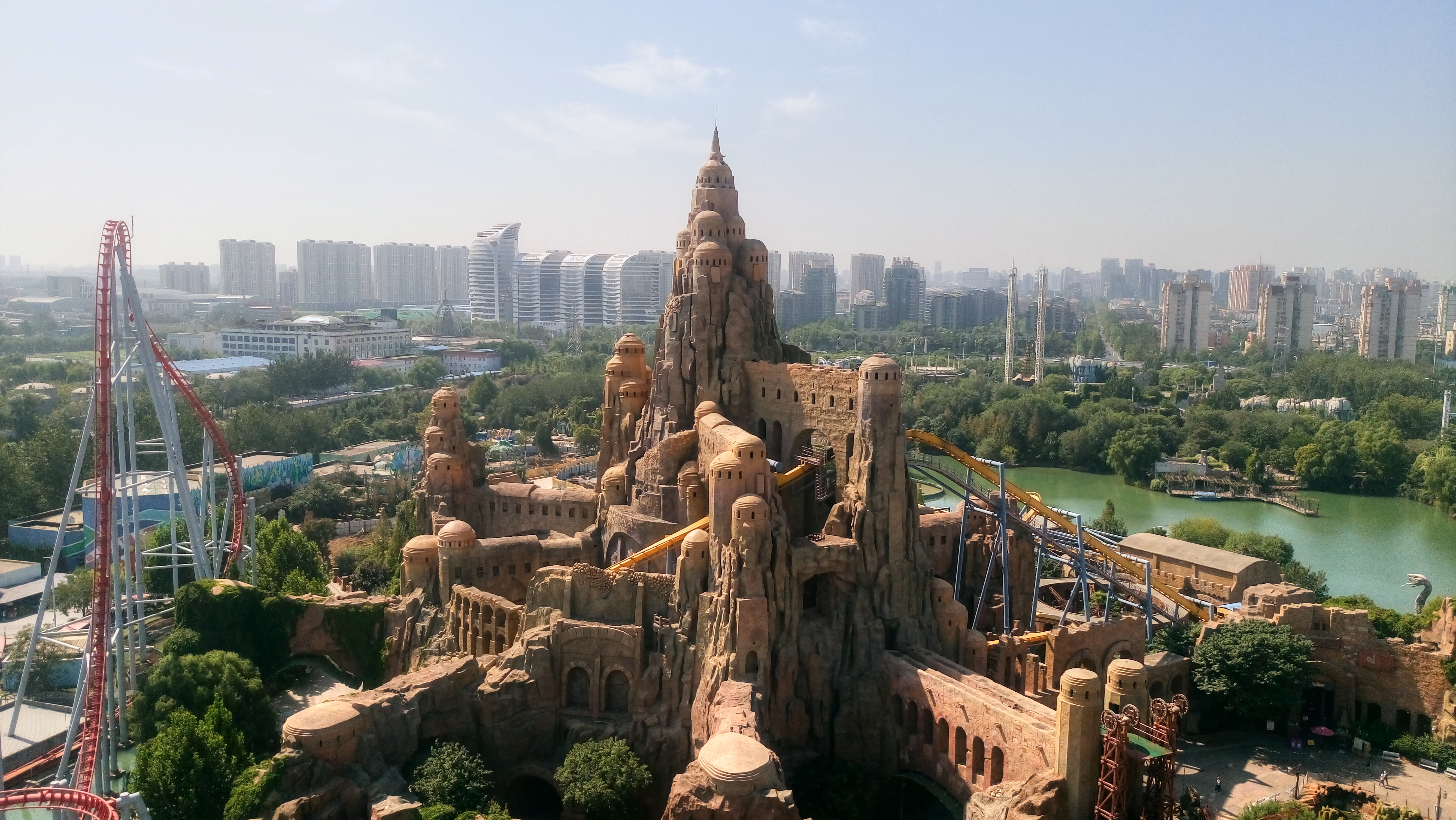 After three years of silence, the B&M Flying coaster is back and making its first appearance in Asia, where a good few more are destined to end up over the next decade. The Happy Valley chain are often fans of tried and tested layouts and so opted for the world's fourth 'Superman' layout. They certainly made it their own at least, with a staggeringly huge and intricate theming package that definitely adds to the onboard experience and overall visuals like never before.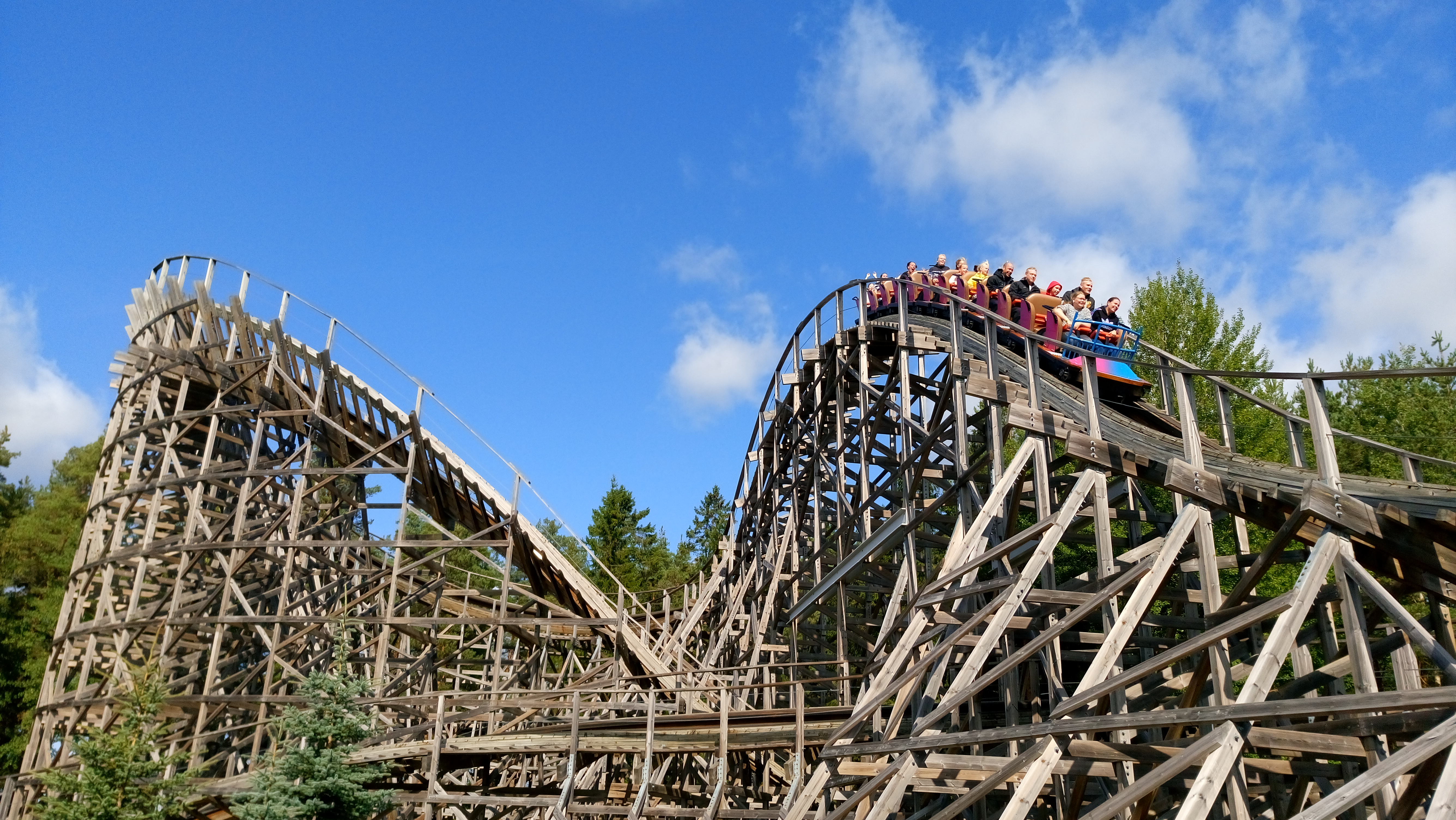 More globalisation, and this time it's GCI making their mark over in Europe. The fetching two tone colour schemes of the trains are one of the standout features of this one which, though undoubtedly a good ride as all woodies from this manufacturer tend to be, never really stood out much for me. Still honing their craft and looking for that perfection. It'll come.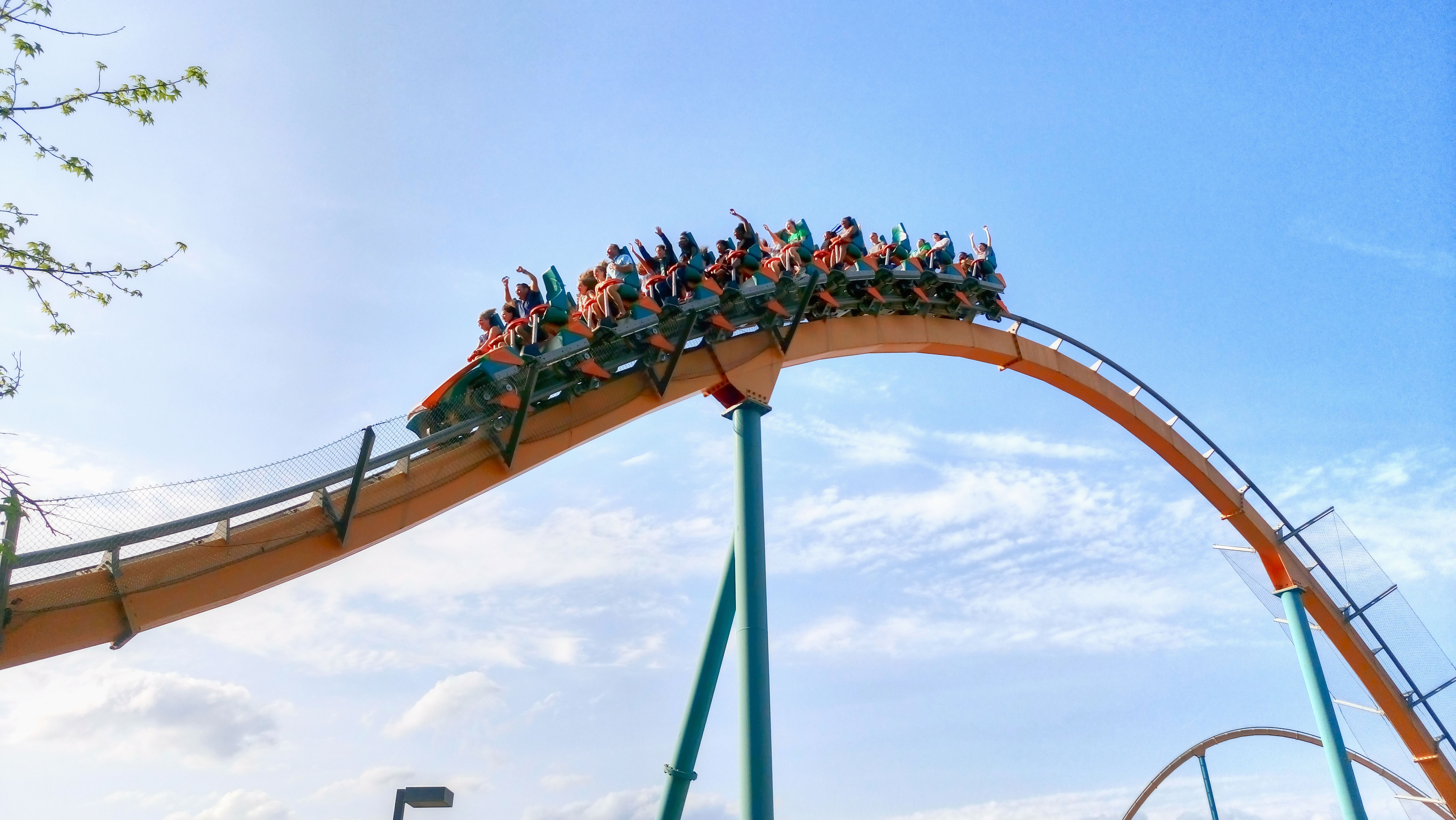 Impressive showing for B&M after an unusual absence last year. It's partly my fault for not yet riding a few, admittedly, but six installations this year versus two in 2005 – something was going well. This lineup included a couple of Hyper coasters, both named Goliath and both going to Six Flags parks though, mercifully, they aren't the same. Georgia received the larger one as well as the only one of the two I've ridden so far and it's a solid entry. Nothing mindblowing, but does what it says on the tin and most people love that.
After a hectic 2005 full of all manner of Accelerators, Intamin came back strong with another example of these at their best. A fun, efficient ride that packs plenty of variety into a fast paced layout, it's exactly the sort of thing I look for in a coaster. Speed Monster also invented the Norwegian Loop (pictured), which remains a rarity but one of my favourite inversions.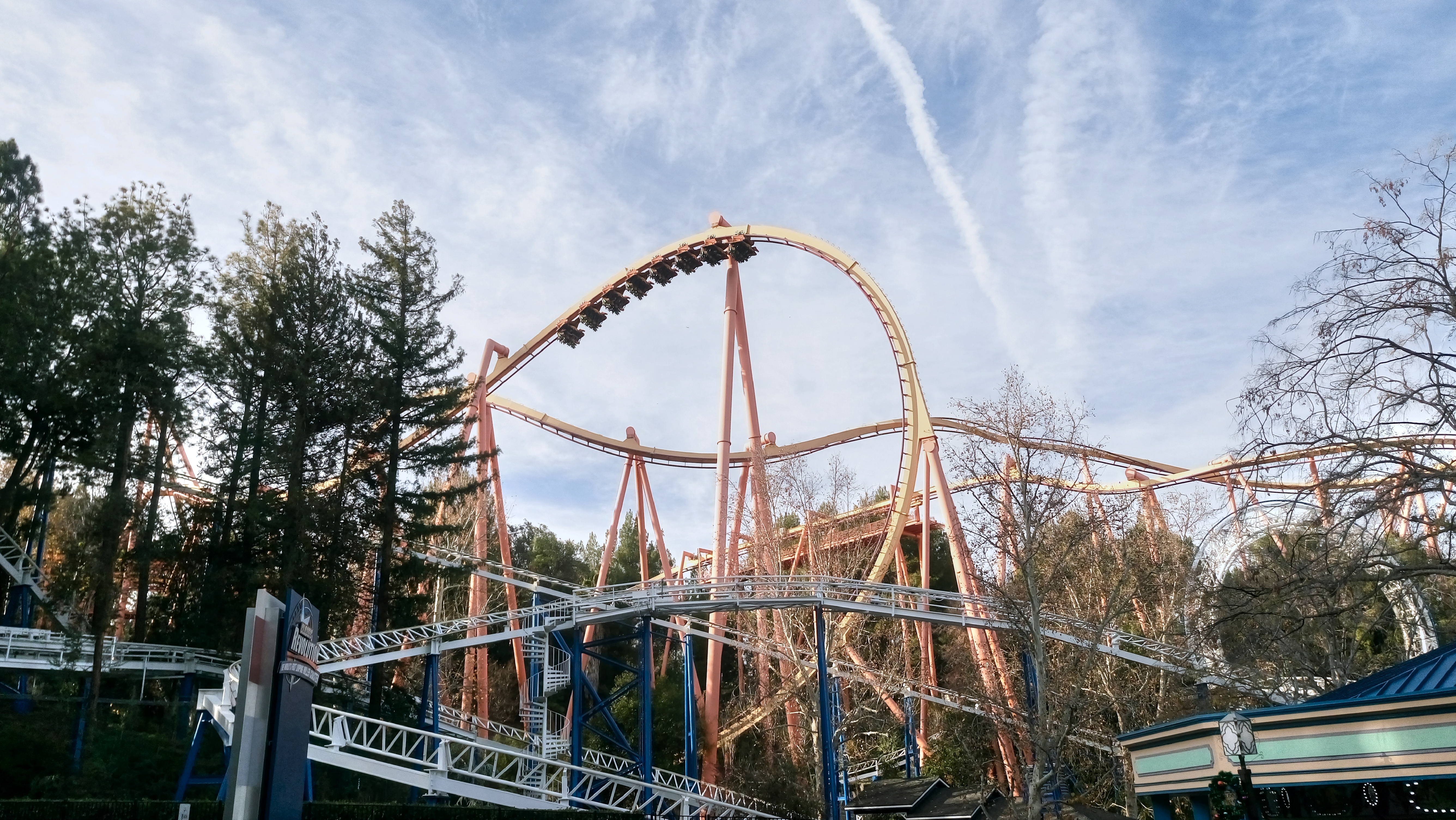 Aside from another Superman it was time for B&M to step things up a gear with the Flying coaster and Magic Mountain provided them with the perfect setting to do just that. Tatsu really plays on the height and sensation of flight that comes with the available terrain and saving the brutal pretzel loop until the last moment was a stroke of genius.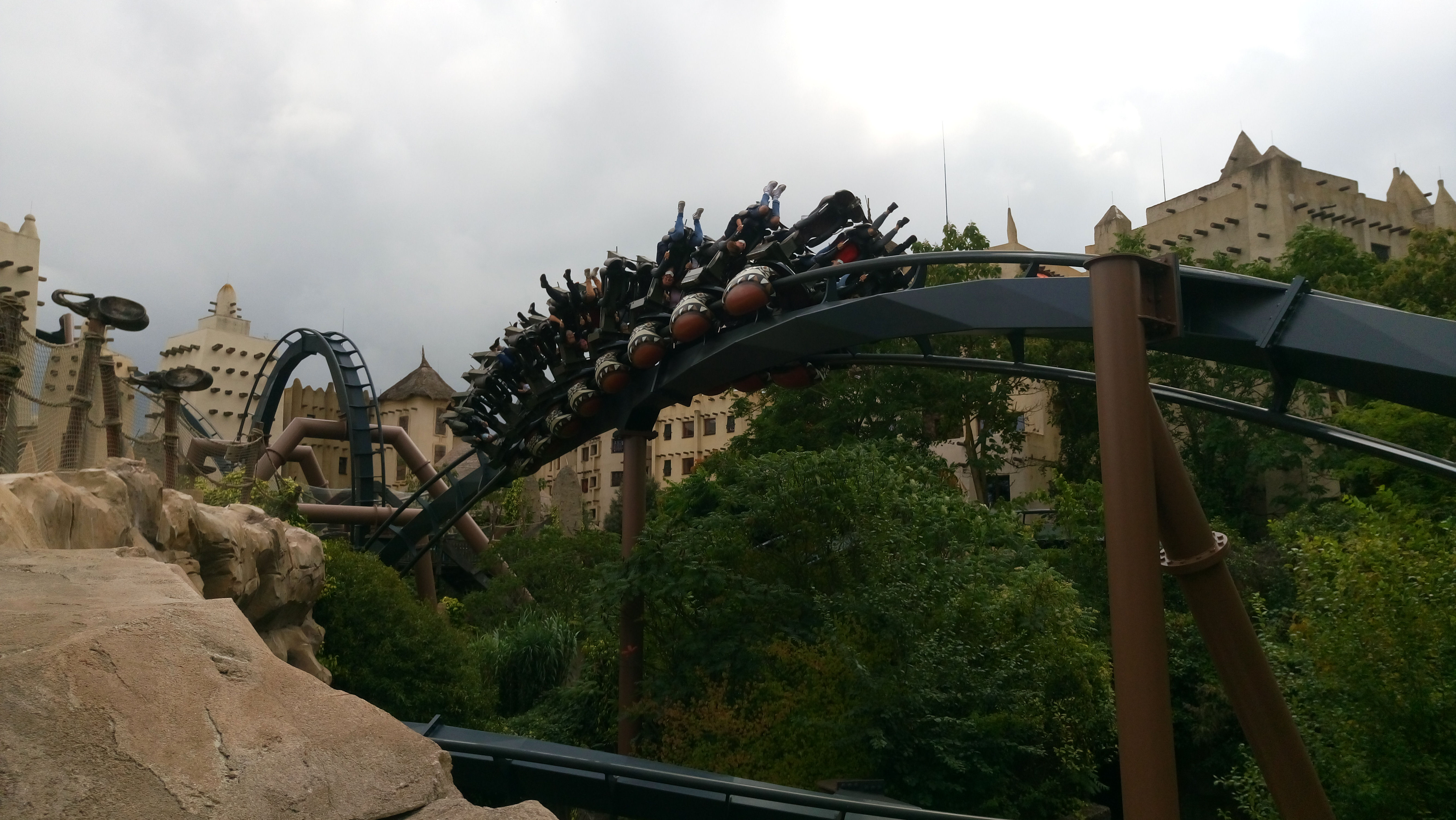 With Inverts still staying mostly on top for me, for now, Black Mamba seemingly attempted to outdo European rival Nemesis when it comes to the intense integration of a high thrill rollercoaster into its surroundings. On some levels they certainly succeeded, as you can barely see any of the ride and some of the moments of interaction are top notch. it doesn't quite have the narrative to carry it forward, nor the crushing positive forces of that particular legend of the industry, but it's a damn good B&M.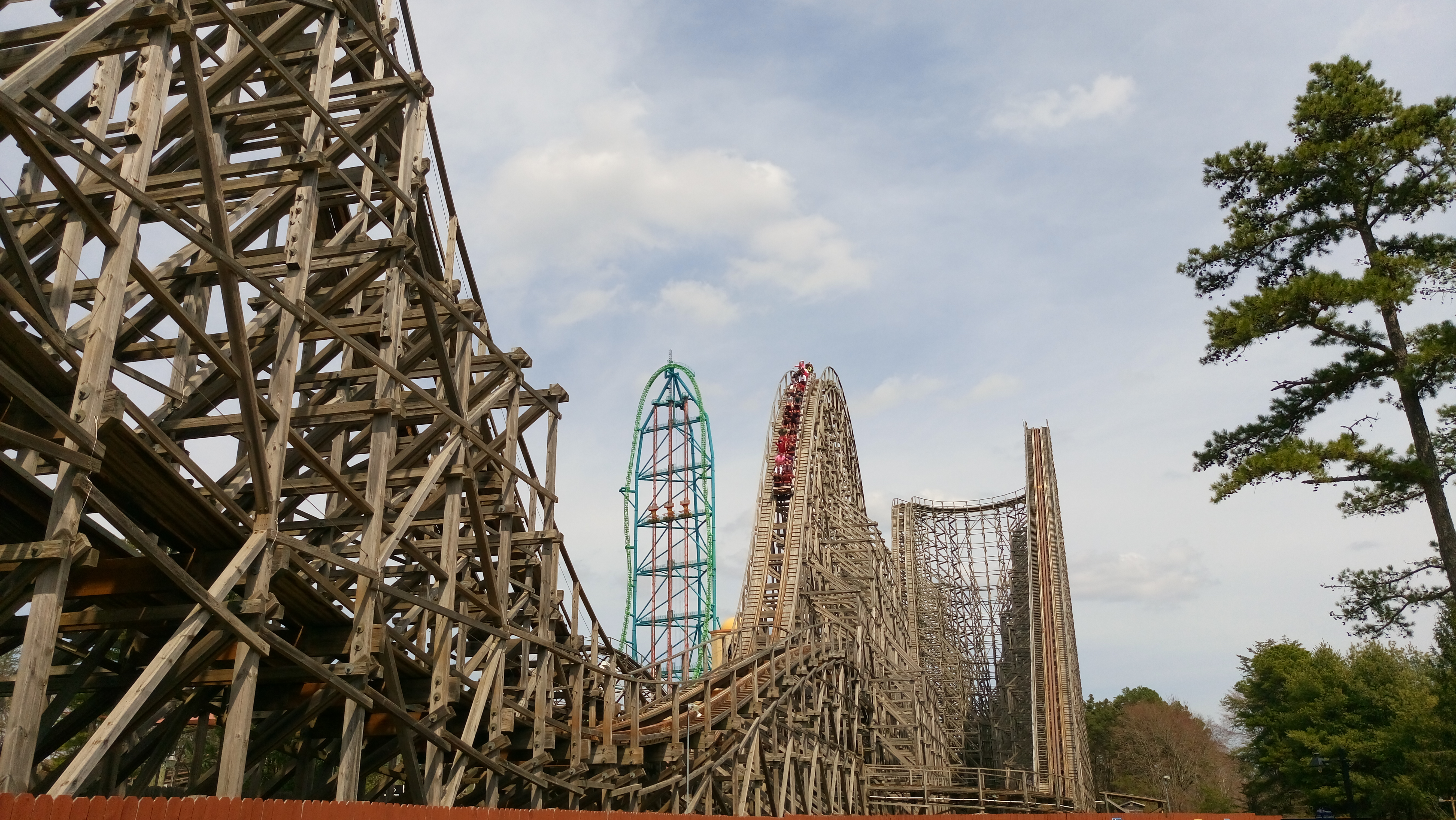 The previous Intamin pre-fab woodies had already made some waves with their uncharacteristically steep drops and stronger than usual focus on intense airtime. By the time El Toro came around, Six Flags must have wanted to go harder than ever before and the result was this ridiculous contraption that essentially cut all the faff out of the original design, went taller, steeper and faster and bruised thighs like never before. It holds up to this day as one of the all time greats, and yet it still wasn't the best thing to come out of 2006.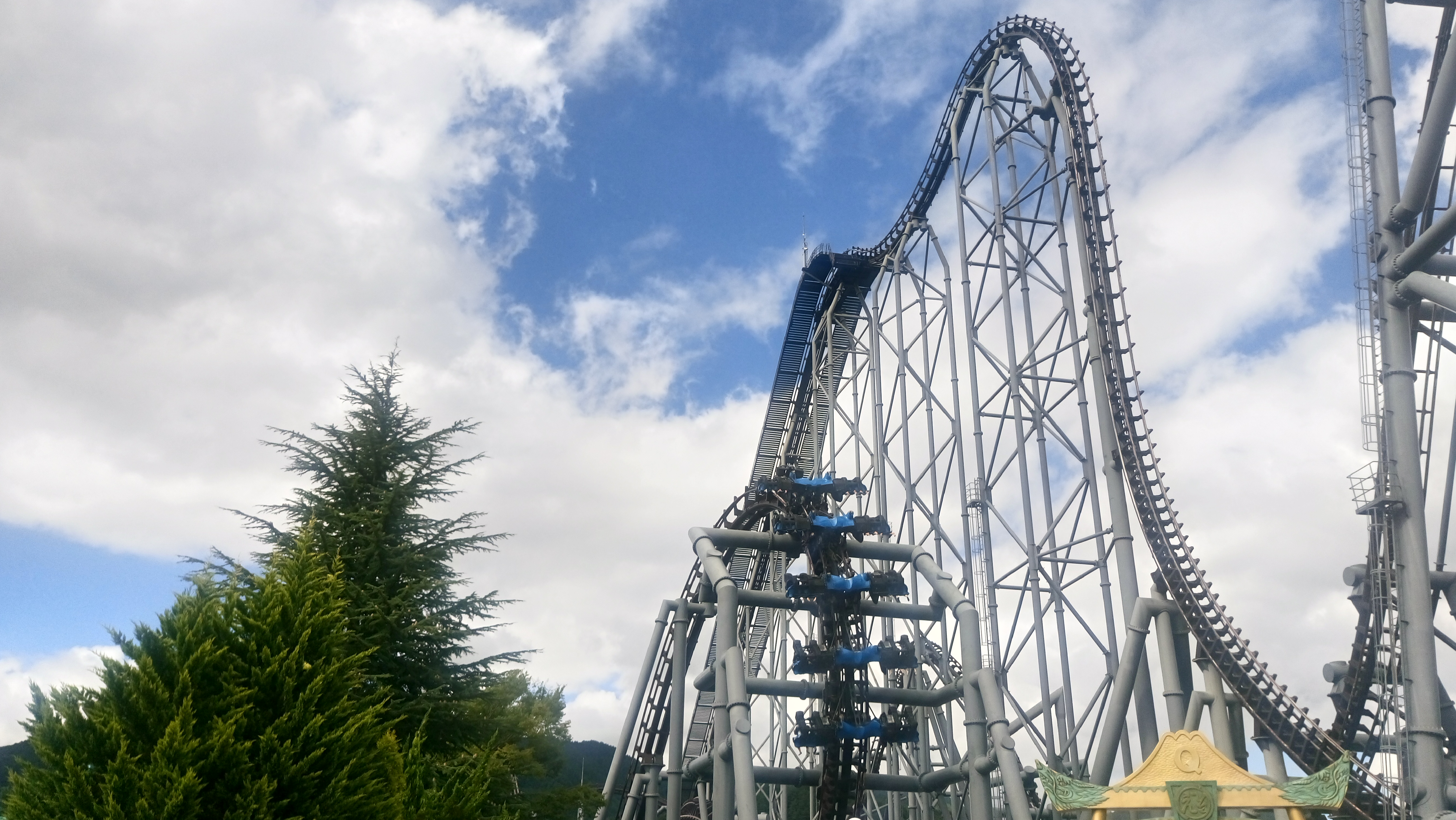 This insanity was. After prototype X at Magic Mountain had basically broken Arrow Dynamics for the last time it must have seemed entirely possible that we'd never see anything like a 4th Dimension coaster again. Fellow Utah-based company S&S got their hands on the plans however and unleashed a far more refined, yet even more incredible version of the very same concept out in the perfect park for something like this. Once again we've gone both taller and faster, but perhaps most importantly of all the seats on Eejanaika rotate themselves many more times throughout the layout to the point that you really can't tell what's happening any more and that makes it a completely different beast.
---
With such a strong field already, can there really be anything else out there to threaten?
Disney mine trains have always done well for me and from what I've seen and heard Expedition Everest could well be the most impressive of the lot so far.
The aforementioned Goliath of course has a shot at at least beating its twin, though I never know where I'll stand with those hypers really.
The thought of the Kentucky Rumbler always makes me smile, even in name alone. The battle of the 2006 GCIs remains open.
Patriot has the potential to do put in a strong showing, as pretty much all custom B&M Inverts have done so far.
And just when I think it's all over, Voyage teases me yet again. I should have been there at least twice over by now, experiencing this potential life changer until my hearts content. Surprisingly I feel 2006 is still ripe for the taking.
What a year.

Click here to continue the timeline.