50 years of coasters – 2004
There's a bit of a mild mannered start to this year's list as we continue to ride the downturn that seems to be following that millennium boom. The sheer numbers of new coasters opening across the world are back up again, but it generally looks like a quieter year for big spend on the big name manufacturers with Swiss stars Intamin only having two rides to their name (one of which is a stock model clone) compared to an impressive seven the previous year. Will they make it count?
---
I remember, somewhat tongue in cheek, declaring this the best coaster in Belgium back in 2016, so it's alarming to think that this custom Vekoma Junior had a potential twelve years at the top of the game. Of course they had some bigger and badder stuff around, just nothing that really jumped out as worthy of recognition for me. Luckily the country has had a massive coaster revolution that's looking to take the world by storm and I now find myself constantly thinking 'I've got to get to Belgium as soon as possible.'
A consecutive annual appearance for French manufacturer Soquet, this fun little mine train gives a solid and characterful ride experience. Since my last visit the coaster has received an elaborate decorative overhaul and looks barely recognisable. New love for an old attraction is something that's always great to see.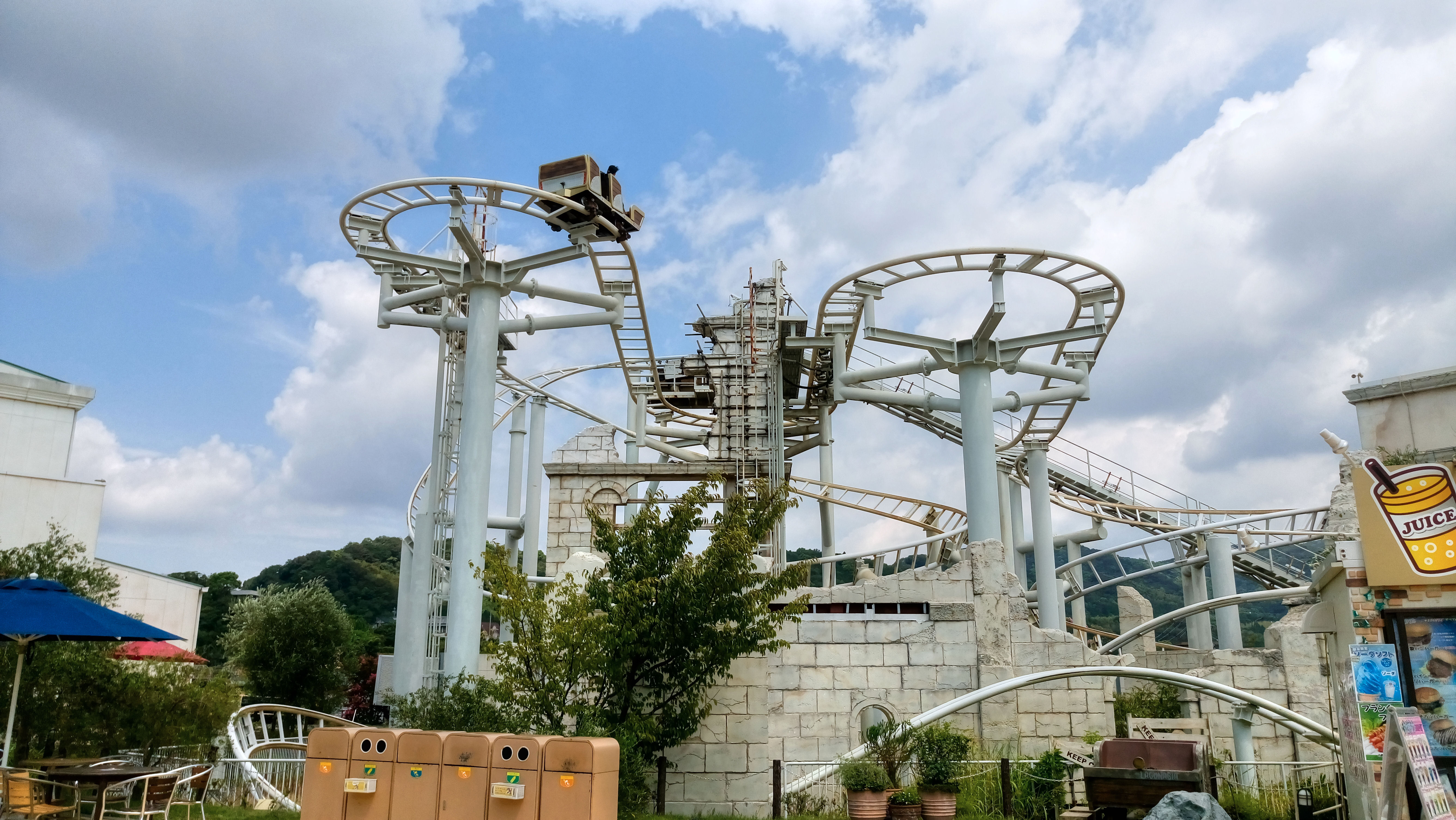 It's starting to look like white/cream was the 'in' colour in 2004. After five years slowly gathering momentum in Europe, this was the year that Gerstlauer went global, breaking into both America and Asia with several different types of family coaster model that showed off their already diverse offerings. Aqua Wind was the next of the Bobsled model and brought some welcome thrills to this recently established Japanese theme park/water park hybrid.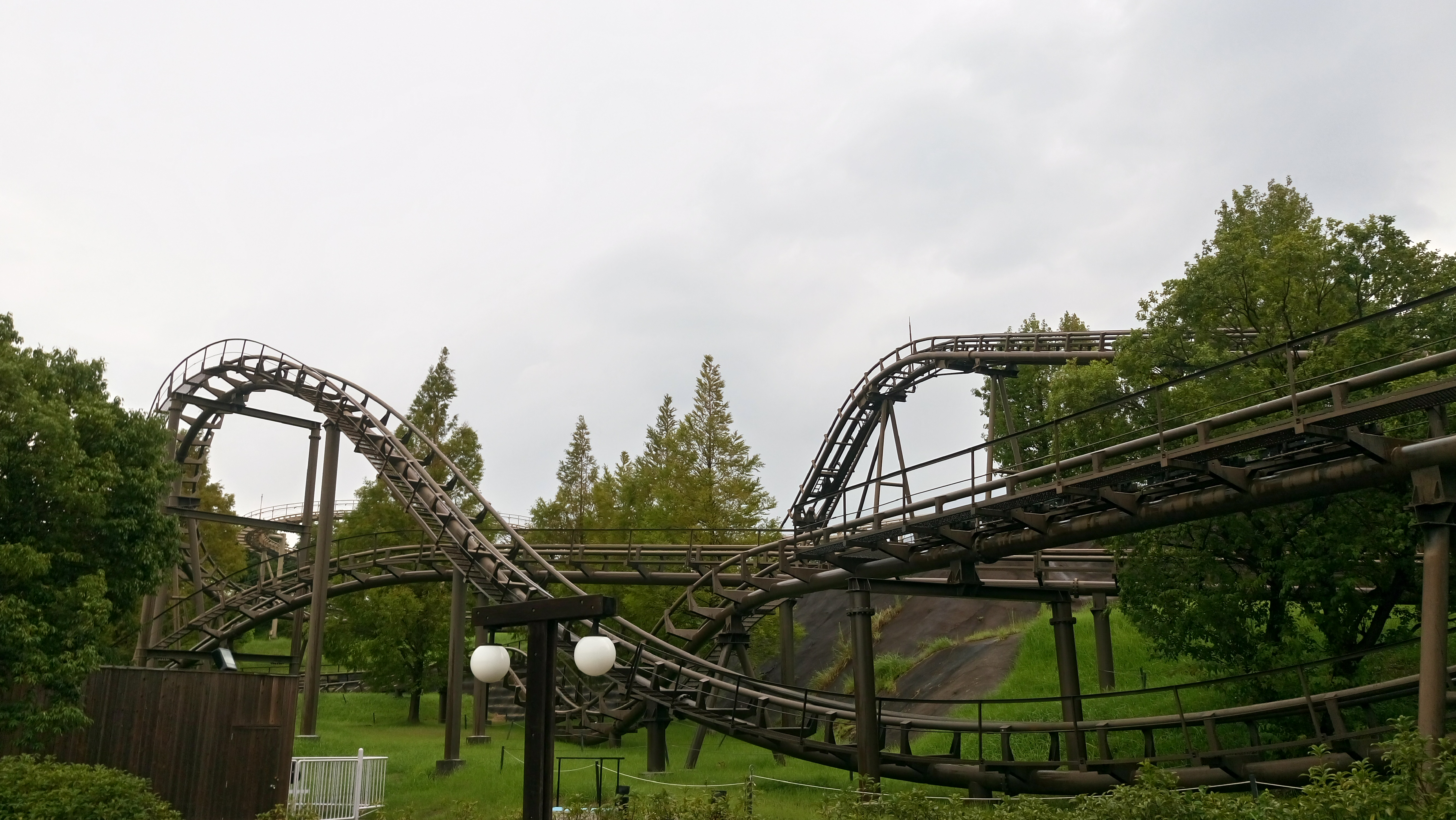 This unsuspecting Senyo Kogyo coaster is cropping up everywhere on here, both from being one of my major milestones and a backwards blast. It ticks all the various boxes to stand out amongst a crowd of filler for me, with that custom layout, jet coaster aesthetic and circumstantial hilarity of an intense thunderstorm that all give it an edge over the competition.
The saga of S&S wooden coasters concludes just one year after it started. Only one of these made it outside the US and it's the only one I've tried so far. It's surprisingly good for the size, with decent tracking and agood range of forces. Not a game changer by any means and perhaps a reason they failed to stand out in this market, but I admire the attempt.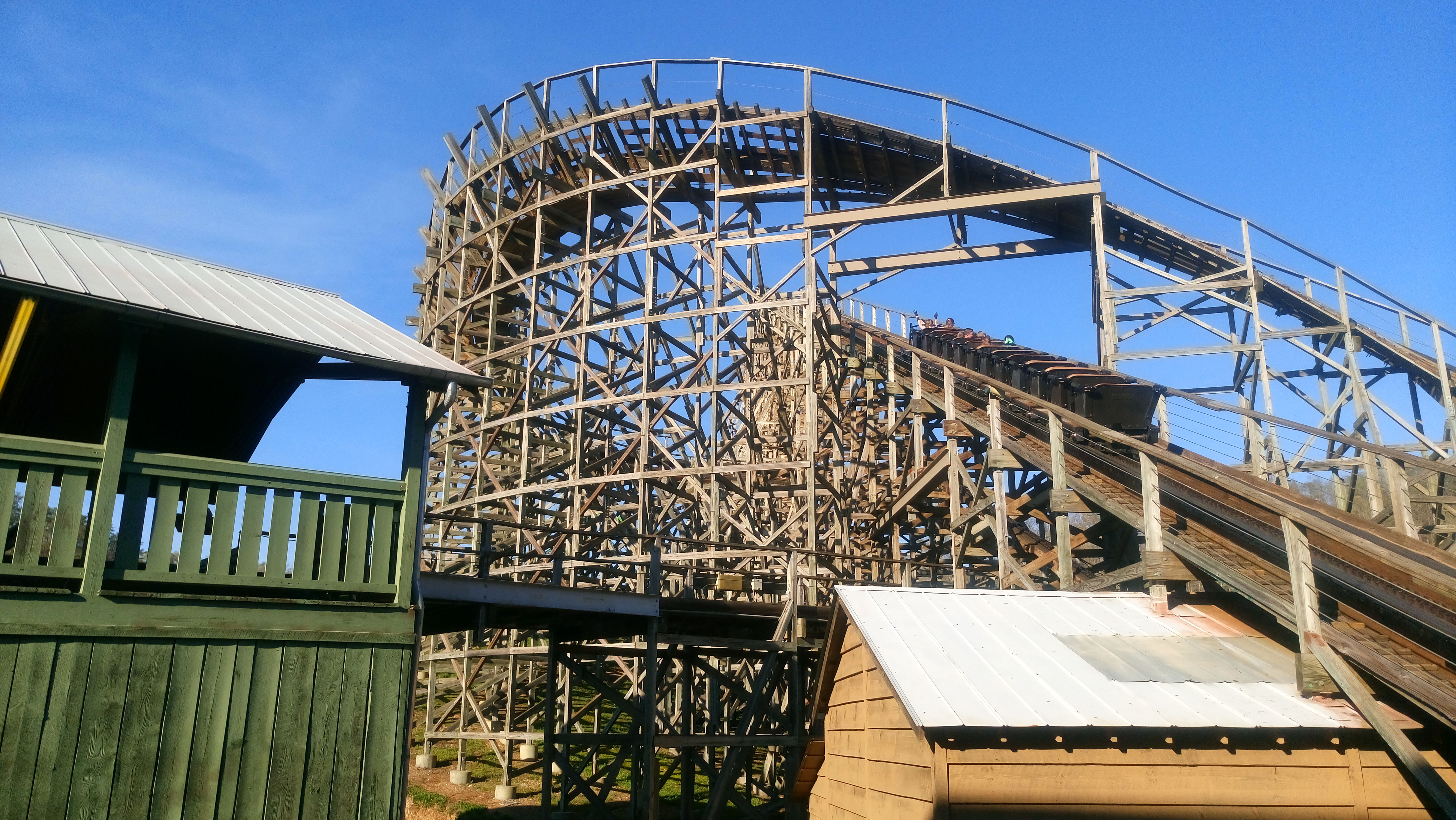 GCI were continuing to build that momentum however, with what were becoming their signature fast paced, twisted layouts. If anything there was too much emphasis put on that with a ride like Thunderhead, which laid claim to some form of world record for number of crossing points and turns. The end result is the basic aggression of wooden tracking is the overbearing sensation, with little else in the way of notable forces. This was also their first model to make use of the station flythrough element though, a moment I've come to love over the years.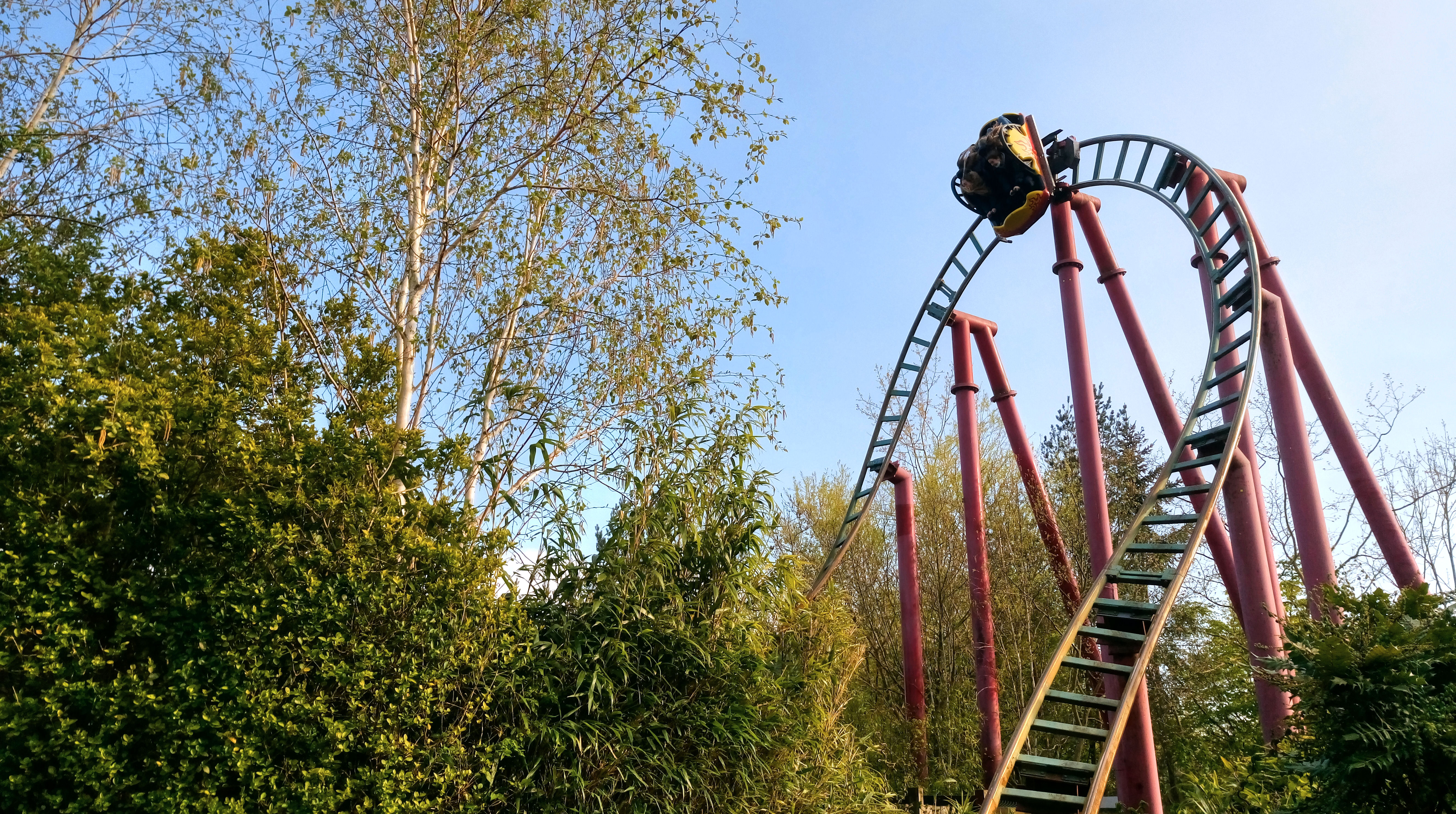 A recent visit reminded me that I had left it far too long before becoming reacquainted with my local Maurer spinner. As far as I'm concerned it's the best of the bunch for having that unique sprawling layout that just whips up a storm in a very natural manner, with none of those wild mouse turns that try and sometimes fail to get a rotation going. It sets Dragon's Fury apart from your standard off the shelf spinning coasters by a significant distance.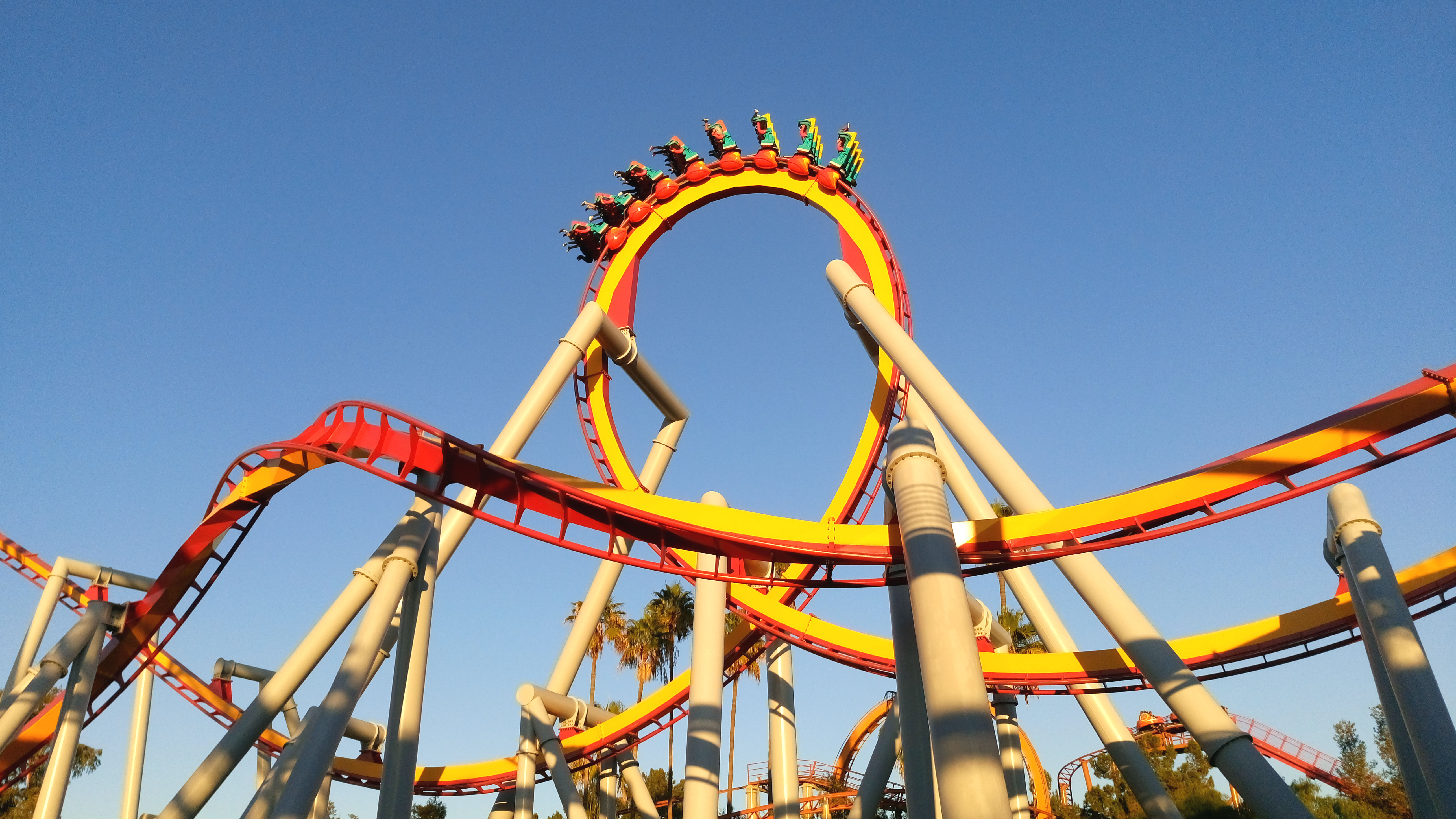 It wouldn't be a top 3 these days without at least one B&M. This glorious looking invert is on the lower end of the spectrum amongst its kind, perhaps one of the first to show a softer approach to the model with that gentle build of momentum in the first drop. With 6 inversions it's obviously no slouch, but I'm not sure it's as effective as it could have been. The interaction with the surroundings is top notch though.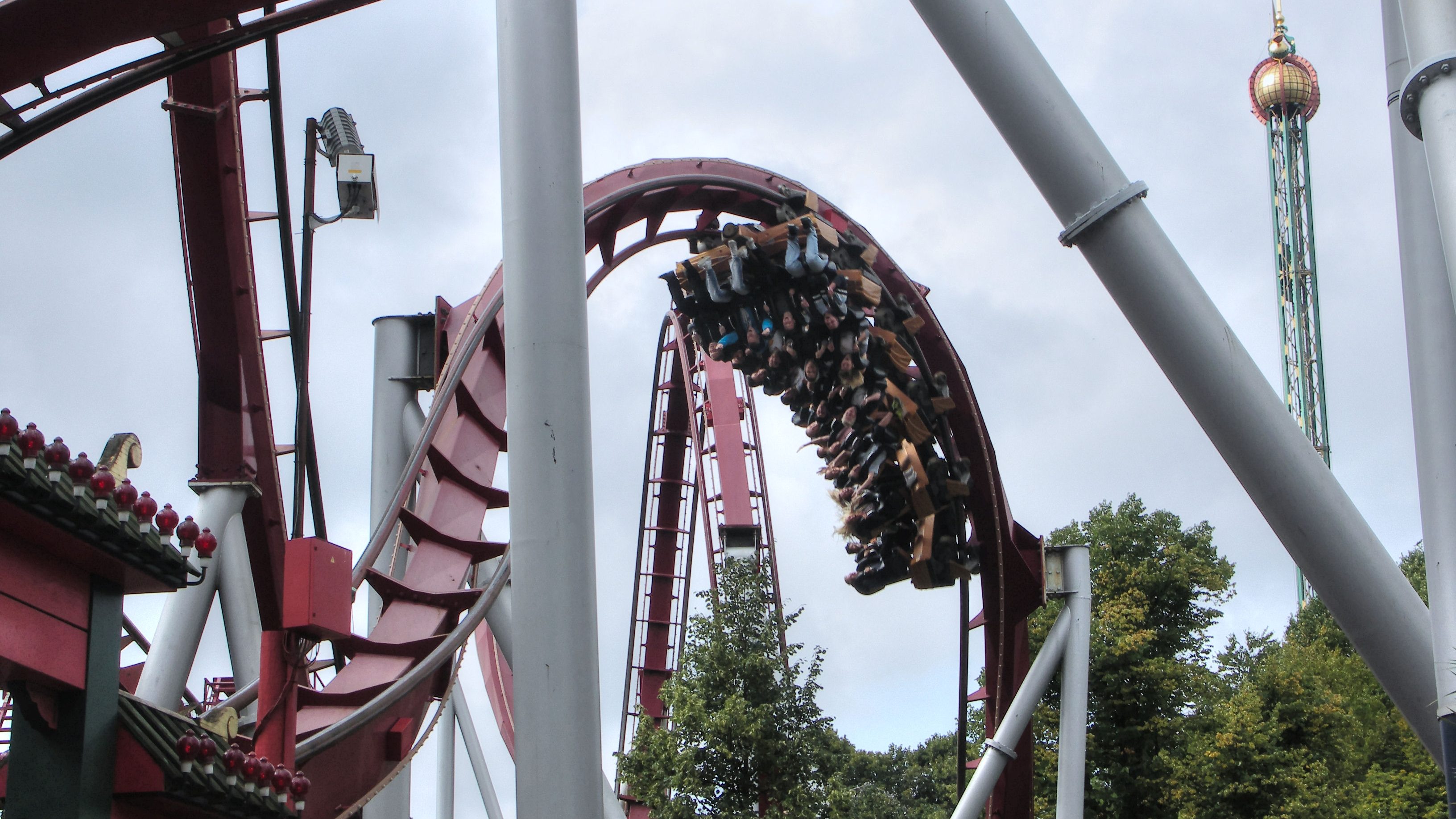 Squeezing one of their Floorless models into central Copenhagen must have been an interesting challenge to say the least, but once again B&M pulled off an effective demonstration of just how good their rides are, as standard. I love the unnatural layout of Dæmonen and the front row experience is not something to be missed on this one, again, given the location and surroundings.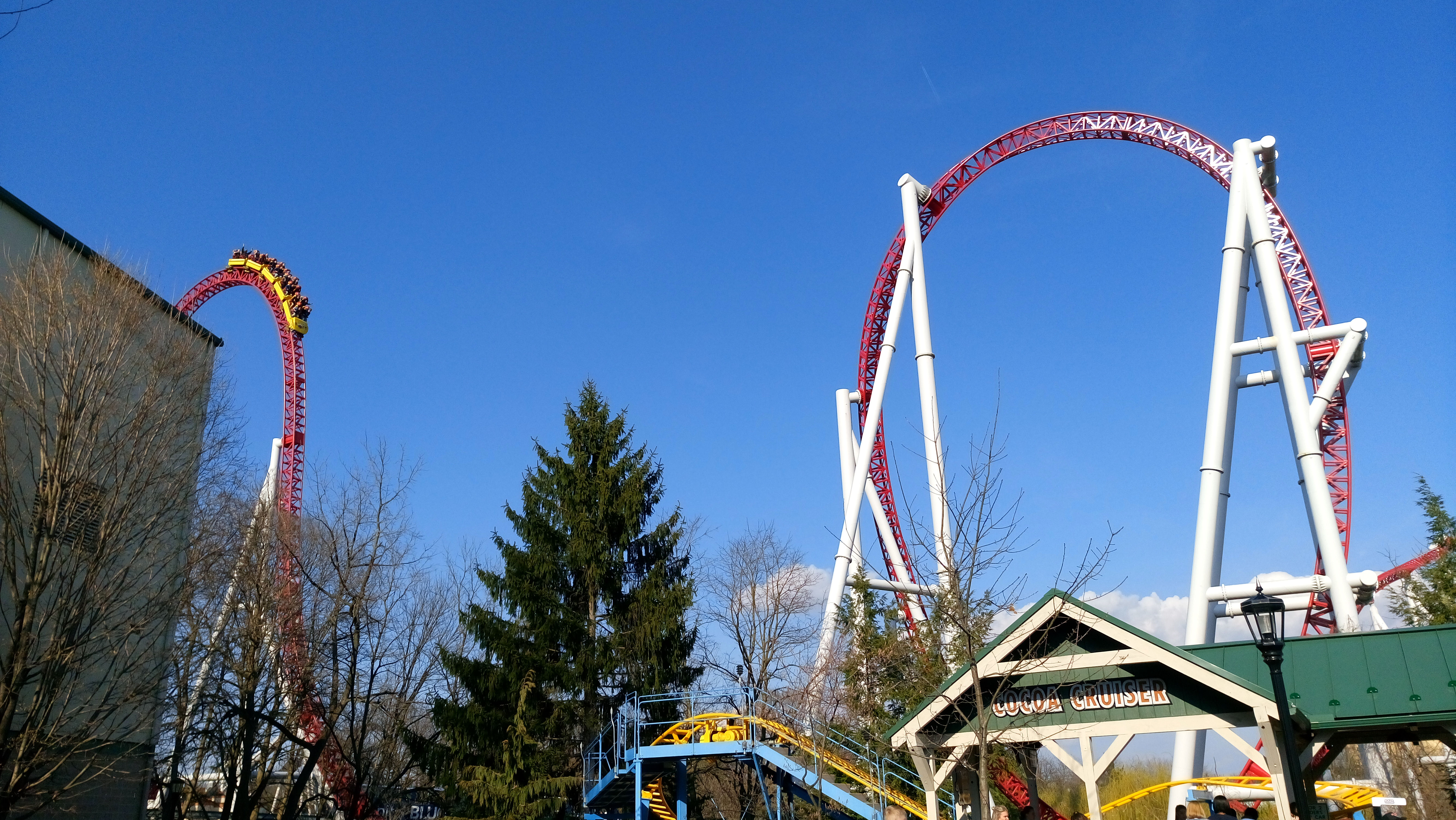 Yes. Intamin did make it count. In a welcome deviation from raw speed and height on their hydraulic launch coaster, Storm Runner performs a number of fabulous manoeuvres that make it by far the most accomplished version of the model for me. It still has that breathtakingly short ride time, but every moment is packed with something fresh and fun, from powerful airtime to crushing positives, floaty inversions to snappy transitions. Love it.
---
What are we missing here?
Obviously the other two S&S woodies intrigue me, though one of the 2004 builds, Avalanche, is no longer in action. Hell Cat has just recently been rescued from extinction and shot way up my priority list for the next planned US trip for this very reason.
I keep managing to miss out on Heiße Fahrt whenever I'm in the area, no doubt a worthy rival to the other Gerstlauer that made this list.
Both US editions of Revenge of the Mummy opened this year and though I'd love to see how they hold up against the Singapore version that's so close to my heart, I'm also apprehensive and have so far actively avoided an encounter with one of them.
I never knew Iran had their own coaster manufacturer, but that's just the kind of reason I love to trawl through these lists. Obviously something else I need in my life.
Morgan's Mexican Superman swan song could be another good shout. Some form of conflict between Six Flags and the government dragged this one's opening out far beyond the time that the company was bought out by the equally elusive (for me at least) Chance Rides.
I already mentioned the sad demise of Twister in the Maurer Spinner rankings but again, just look at that setting.
And in the absence of anything else major to mention (things are looking pretty good for Storm Runner right now), here's something give you nightmares. It's now on my list.
Click here to continue the timeline.