50 years of coasters – 2002
I'm currently contemplating foregoing the usual introductions from here on out in favour of a few honourable/dishonourable mentions that didn't make the cut for me. This year, for example, finds a triple threat from Vekoma who were, in this era in particular, struggling to match the quality of certain other major manufacturers.
After 8 years of terrorising guests with the standard suspended looping coaster, two brand new layouts were thrown into the mix. Odyssey at Fantasy Island became and still is the tallest in the world of this particular model and I can't really say that this does it any favours.
Snow Mountain Flying Dragon was just a little taller yet slightly shorter in length than the standard model and is surprisingly inoffensive in comparison, but inoffensive isn't enough to make the list any more now that things have hotted up significantly.
Disney's own take on the launched indoor spaghetti bowl of a coaster first seen from Premier in 1996 had spawned the world famous Rock'n'Rollercoaster from Vekoma, in Florida, back in 1999. The Paris park got in on the (moteurs) action in 2002 and, some 13 years later when I finally found the courage to ride it, the on-board speakers were broken and it just hasn't stood the test of time. Hopefully the revamp that's currently taking place will breathe some new life into it.
---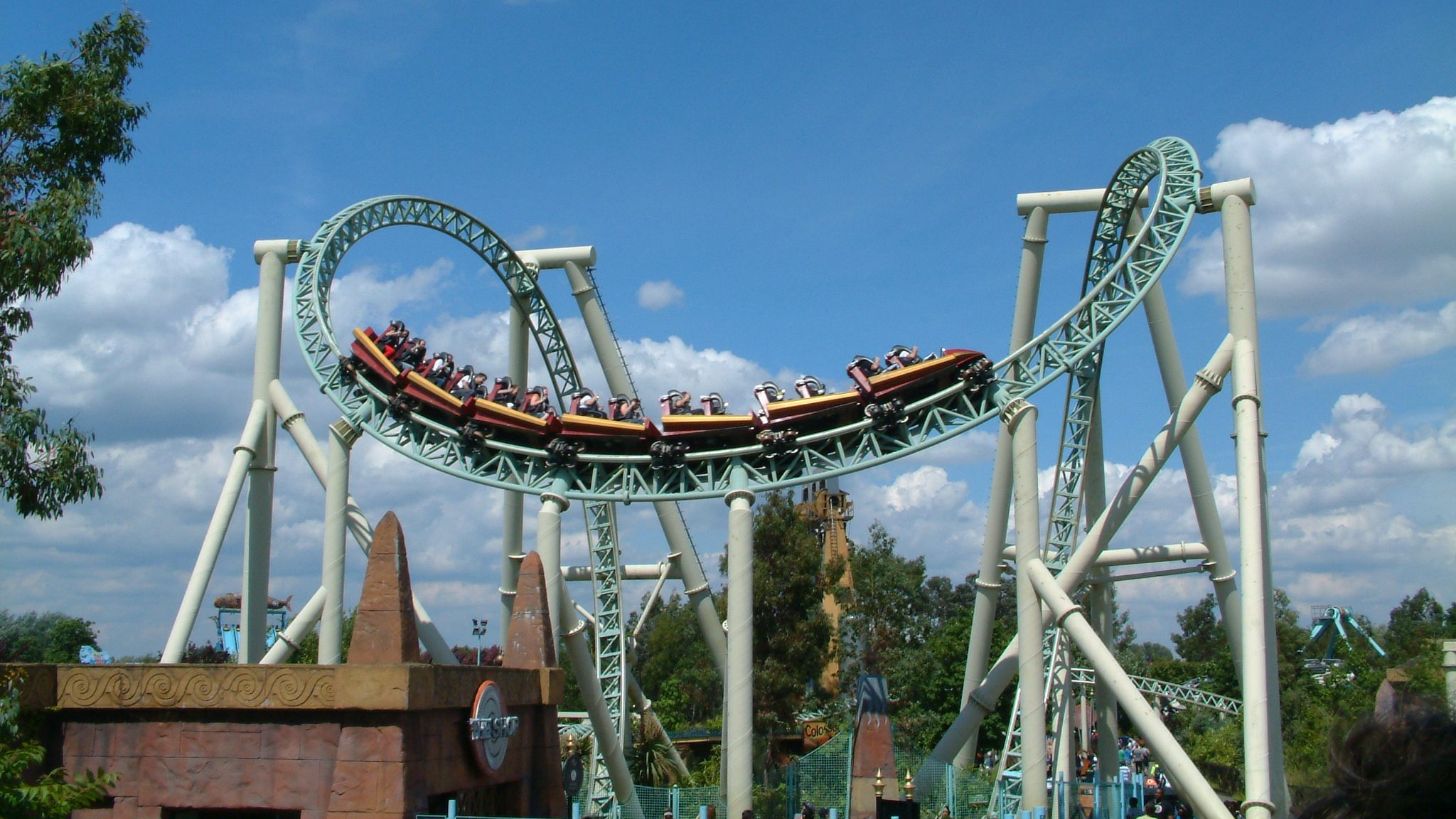 Speaking of rides that haven't stood the test of time, we begin with this old classic, my local ten-looping sensation that I can't really find the motivation to ride any more. I used to have a real fondness for it, we have a lot of history together, it's just slowly deteriorated both in presentation and ride quality, while at the same time I've become infinitely fussier.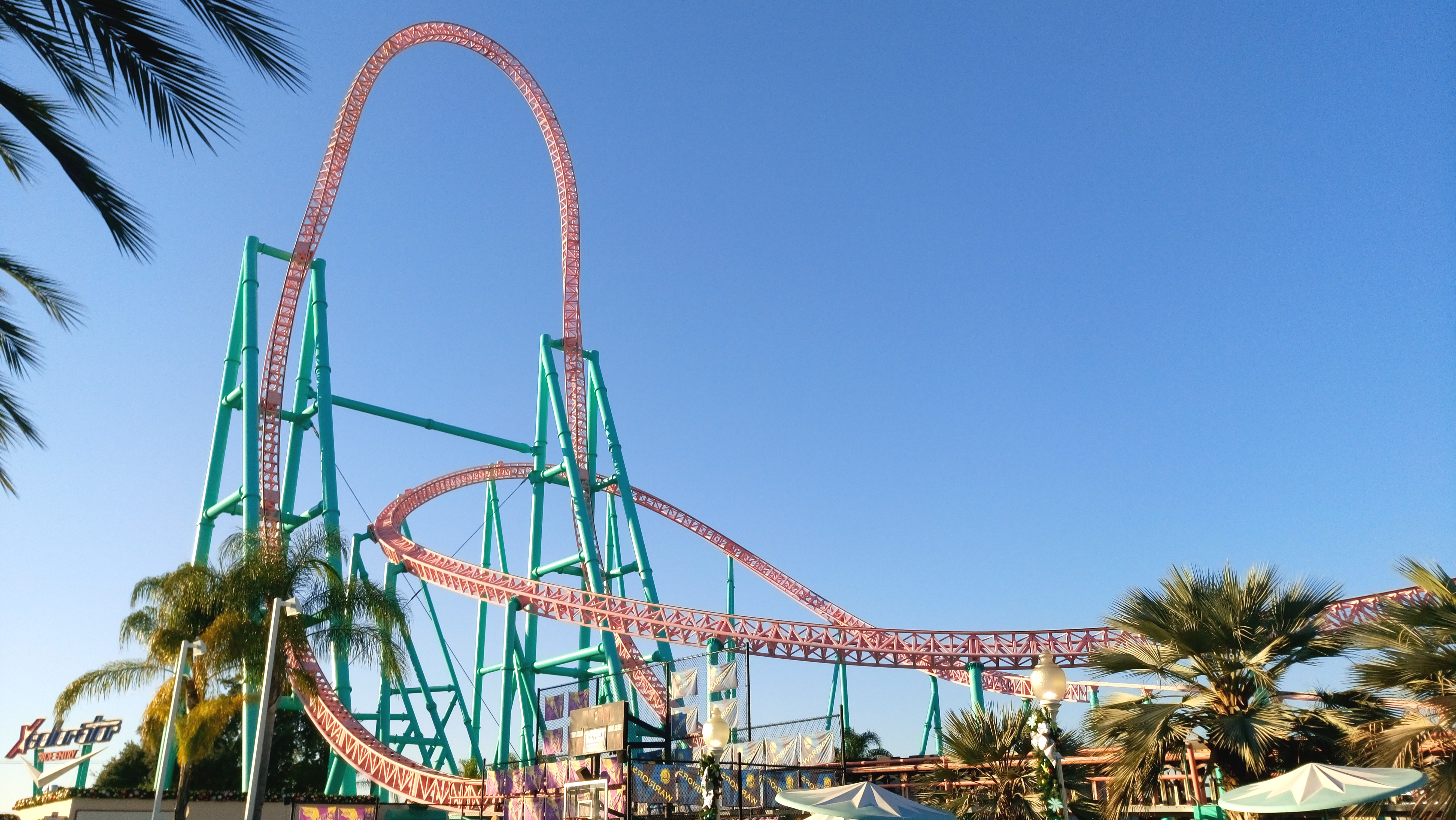 Intamin were going all out this year alongside breaking that inversion record. This was the start of something big for them, the birth of the hydraulic launch coaster that would eventually see them take the reins on many more world records. The story goes that this propulsion method was born out of a local lack of juice to fuel those LSM launches that had been steadily taking over the industry (ridiculous S&S air launches aside) and the alternative engineering solution is quite something to behold in both speed and power.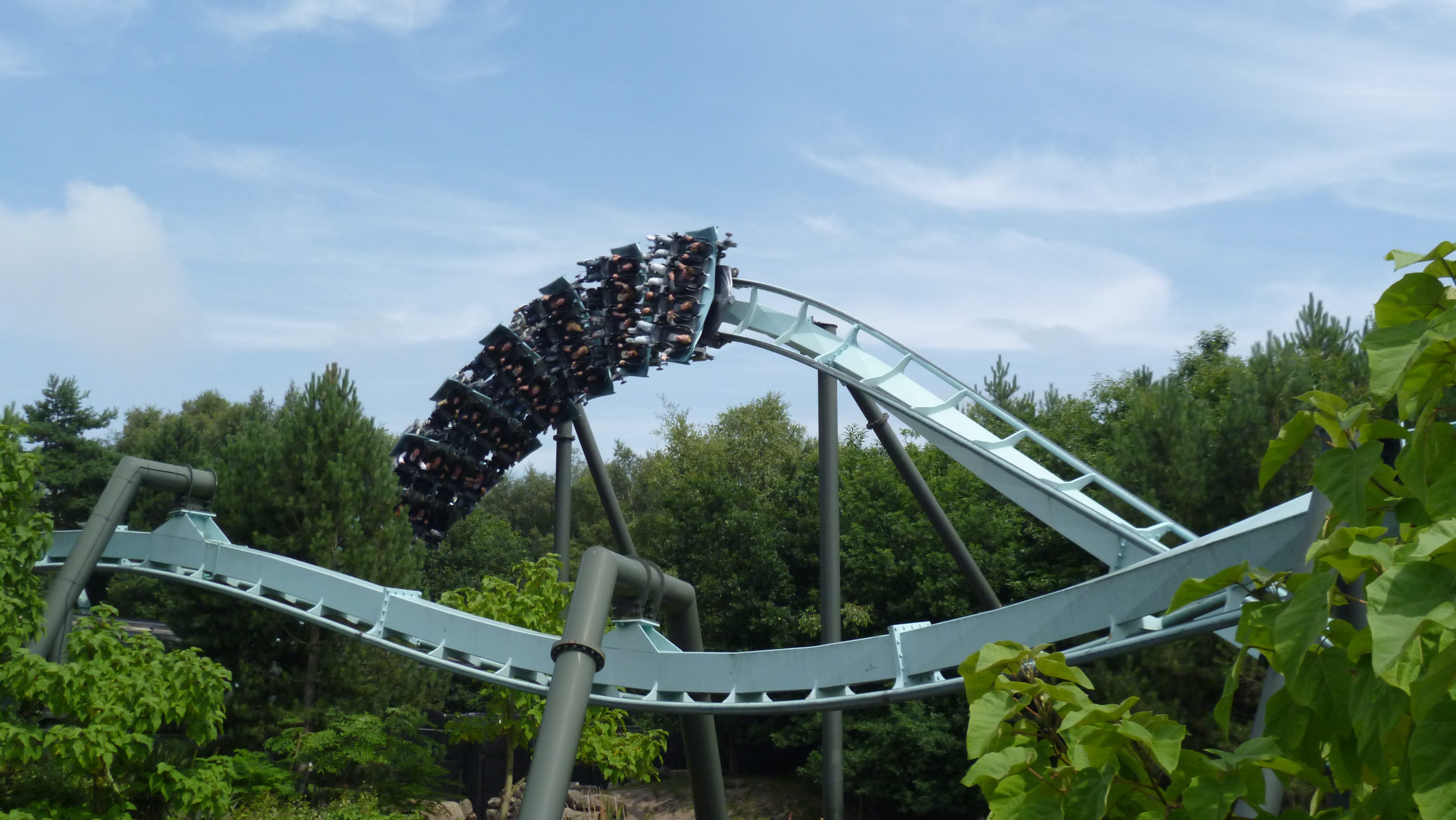 Move aside Vekoma, B&M want to have a crack at that flying coaster concept. For passenger loading alone, they had it sorted – none of that tilting back onto your head nonsense, well, until halfway through the layout at least. The layout was competent, swoopy and fun but as the years went by we started to see that this prototype played things a little safe. They've come a long way with this model (and subsequently Vekoma decided not to touch it again for a good 20 years).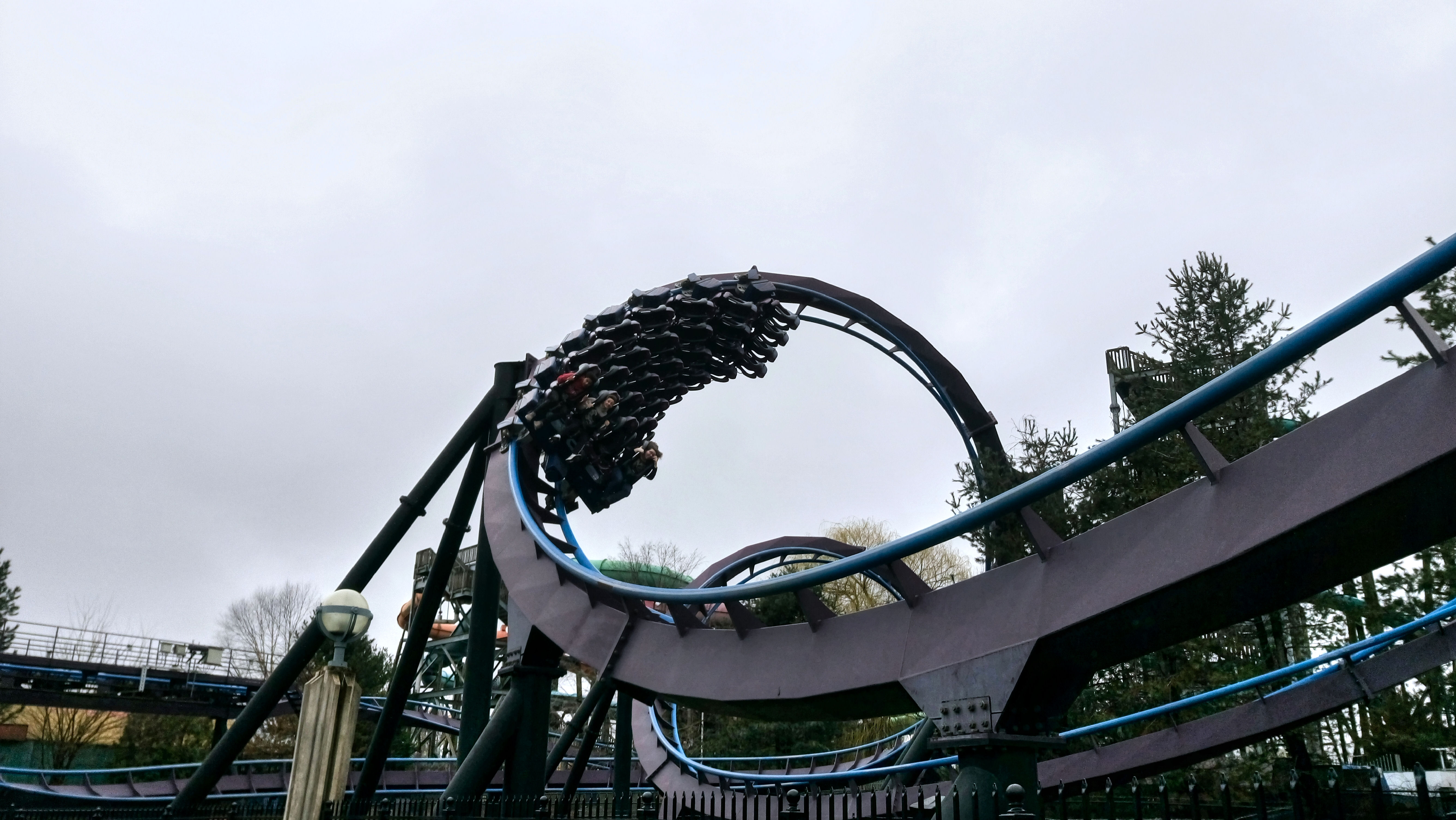 Both Swiss manufacturers were keeping themselves busy on both sides of the pond. This floorless B&M was the smallest of its type to date and goes through the standard formula of inversions for these, minus the cobra roll, giving it somewhat of a different pacing. Solid fun, if a little predictable, the world was now crying out for this concept to step things up a gear as well.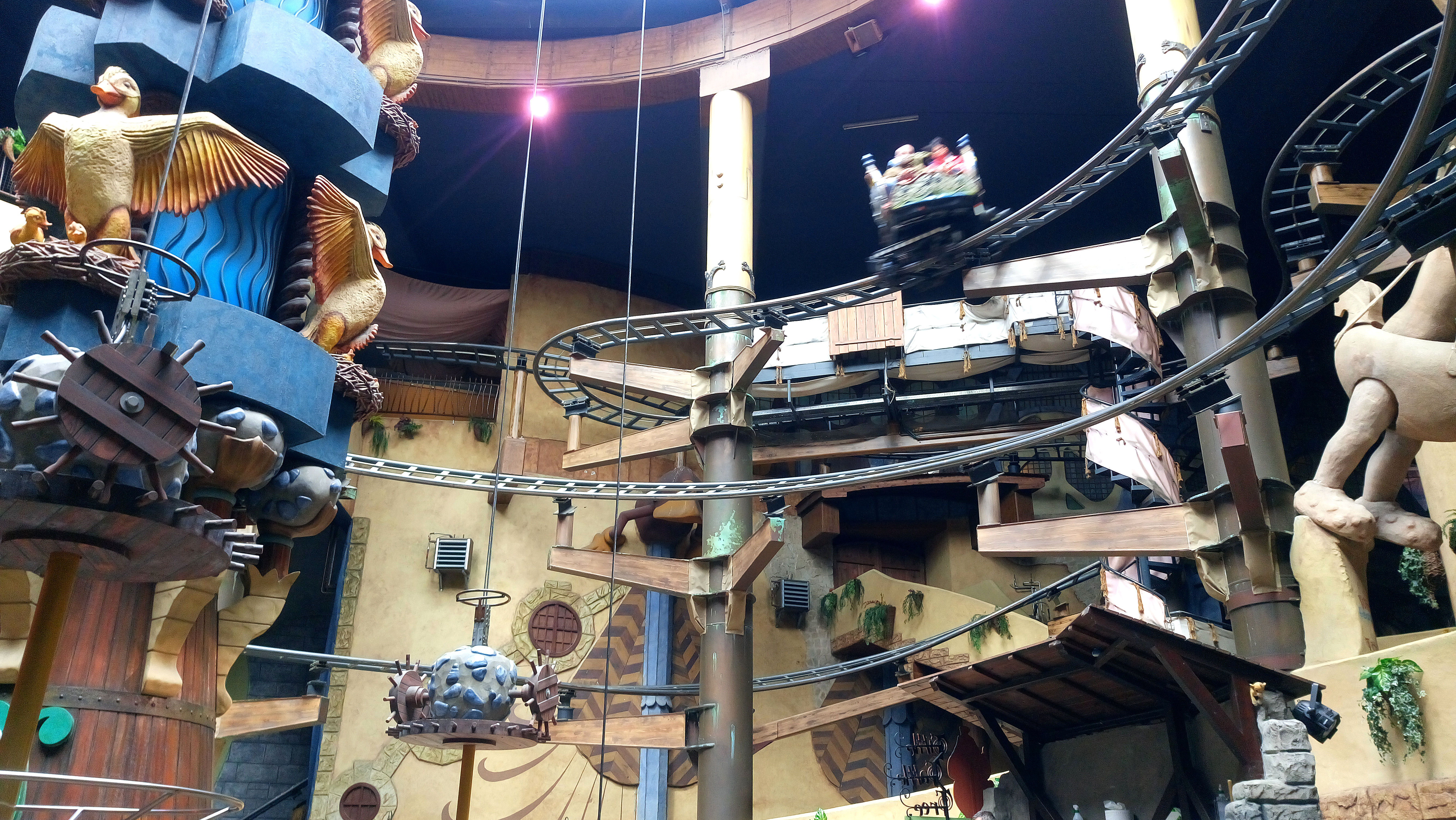 The first time Maurer have cracked the list since their 1996 debut and they did it in style with this one. With tricks and insanity like the world have never seen before, these two indoor coasters (Fear and Force) took the spinner to another level and put the German manufacturer at the top of the game for this style of ride for a good many years to come.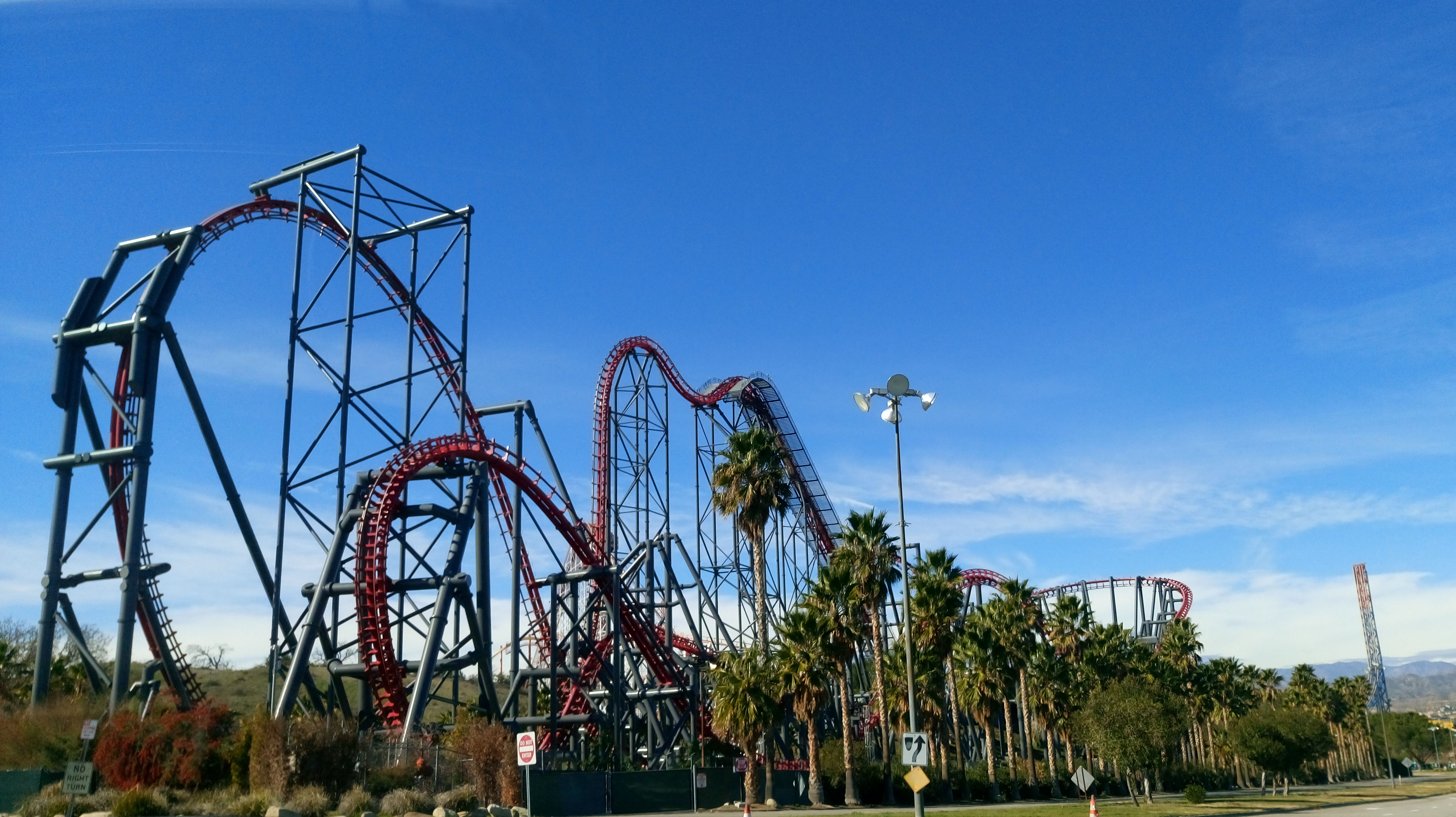 Riding on the back of pure insanity, the legendary X (no '2' at the time of opening of course) should have walked this year and probably would if anyone else was making this list. I came at it from the unusual angle of having ridden both of S&S's follow up models of the ridiculous 4D coaster and this really highlighted how relatively pedestrian the Arrow prototype was. It's a mindblowing experience by default, with that face first drop of doom and the bouncy rotations that will grind your calves down to the bone, but this one doesn't even scare me any more. The other two do.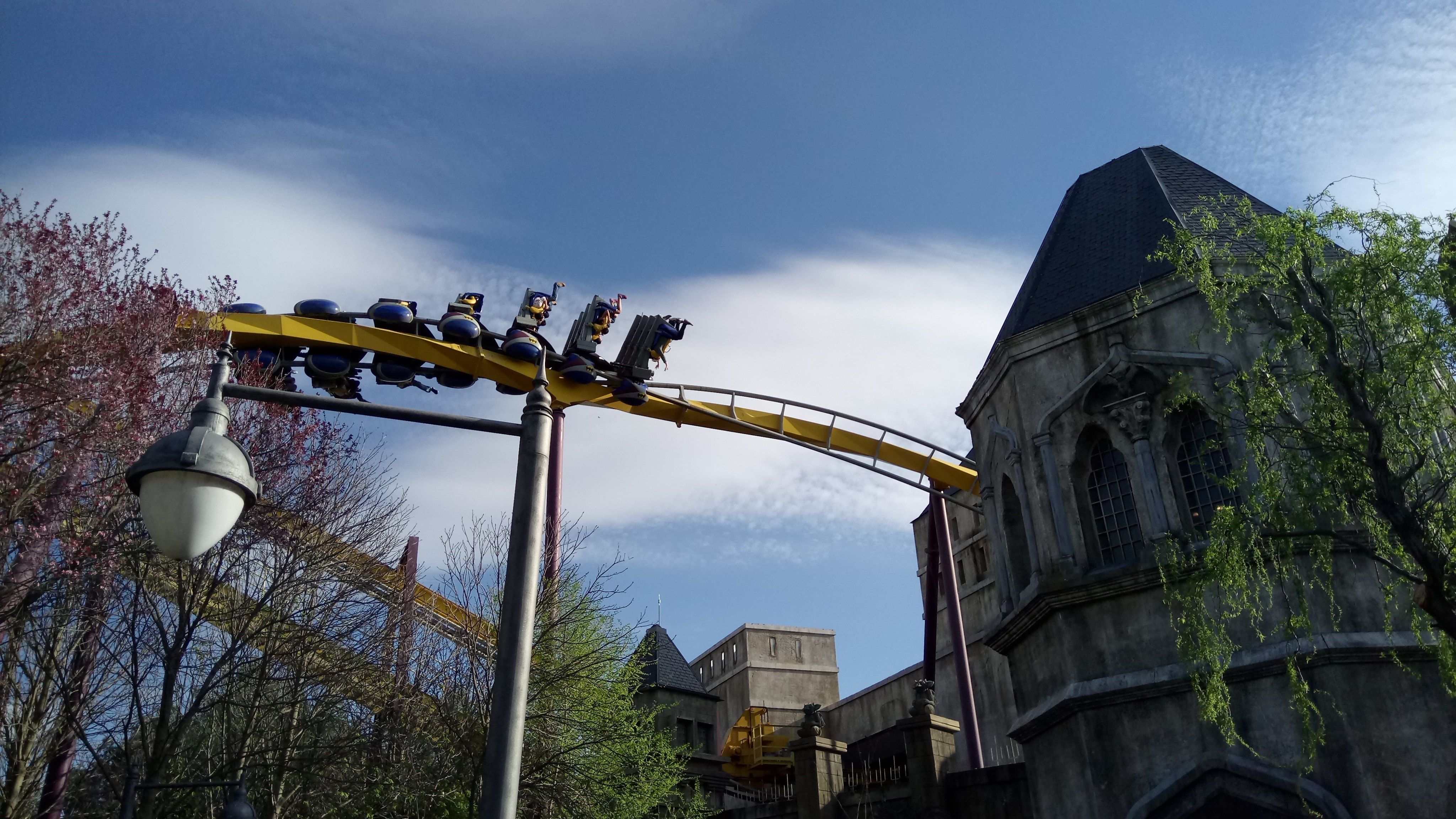 Big year for Batman, he's landed himself multiple entries. We've been seeing this infamous cloned layout of the B&M invert for a few years already now, but this one happens to be my favourite of the bunch, it had that extra little spark that rode just that much better (to the point that it was almost too much). If anything it's testament to how good this ride type is by default that it can just keep on delivering the goods.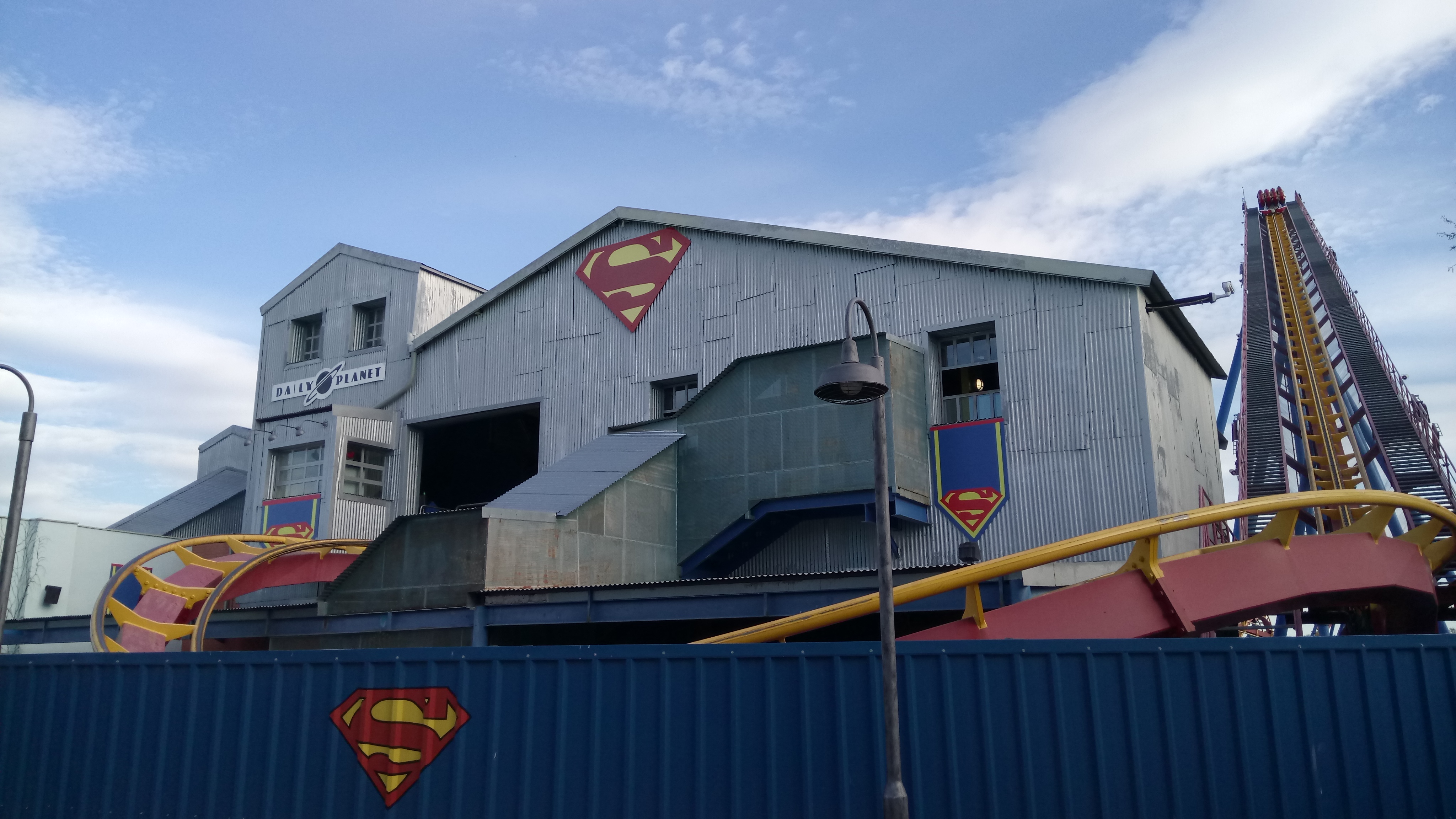 Just next door we've got his rival Superman. Parque Warner Madrid must have really splashed out for their park's opening year with this double trouble of B&Ms. Unlike the earlier Batman, this one is far from little. It has all the classics, the 7 inversions that make the staple. It has a couple of other moments that help it stand out from the crowd though, namely an extra little punch in the first drop, an unexpected airtime hill and a trim brake with some genius comedic timing.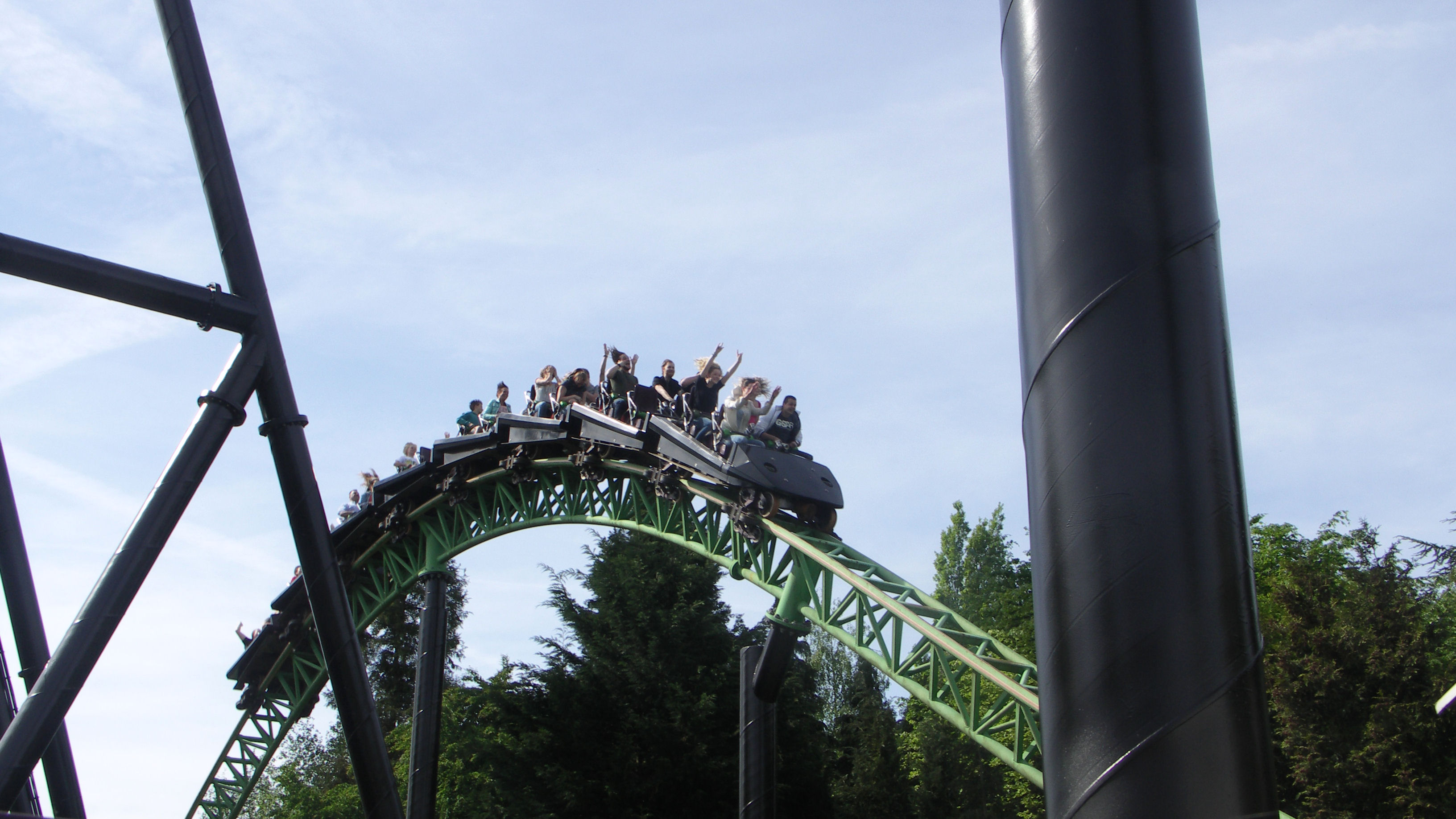 The ride that taught me what airtime was for the very first time has faded into obscurity over the years. It was a top ten for sure, when I could barely scrape ten together, but that formulaic sequence of hills has worn down over time both in delivery and by proxy. Considering how Expedition GeForce was ruling the world one year prior, I'd say Goliath was actually a step down for the design, even though it's still an impressive ride and, like the B&M invert, is testament to how good any Intamin 'airtime machine' is by default.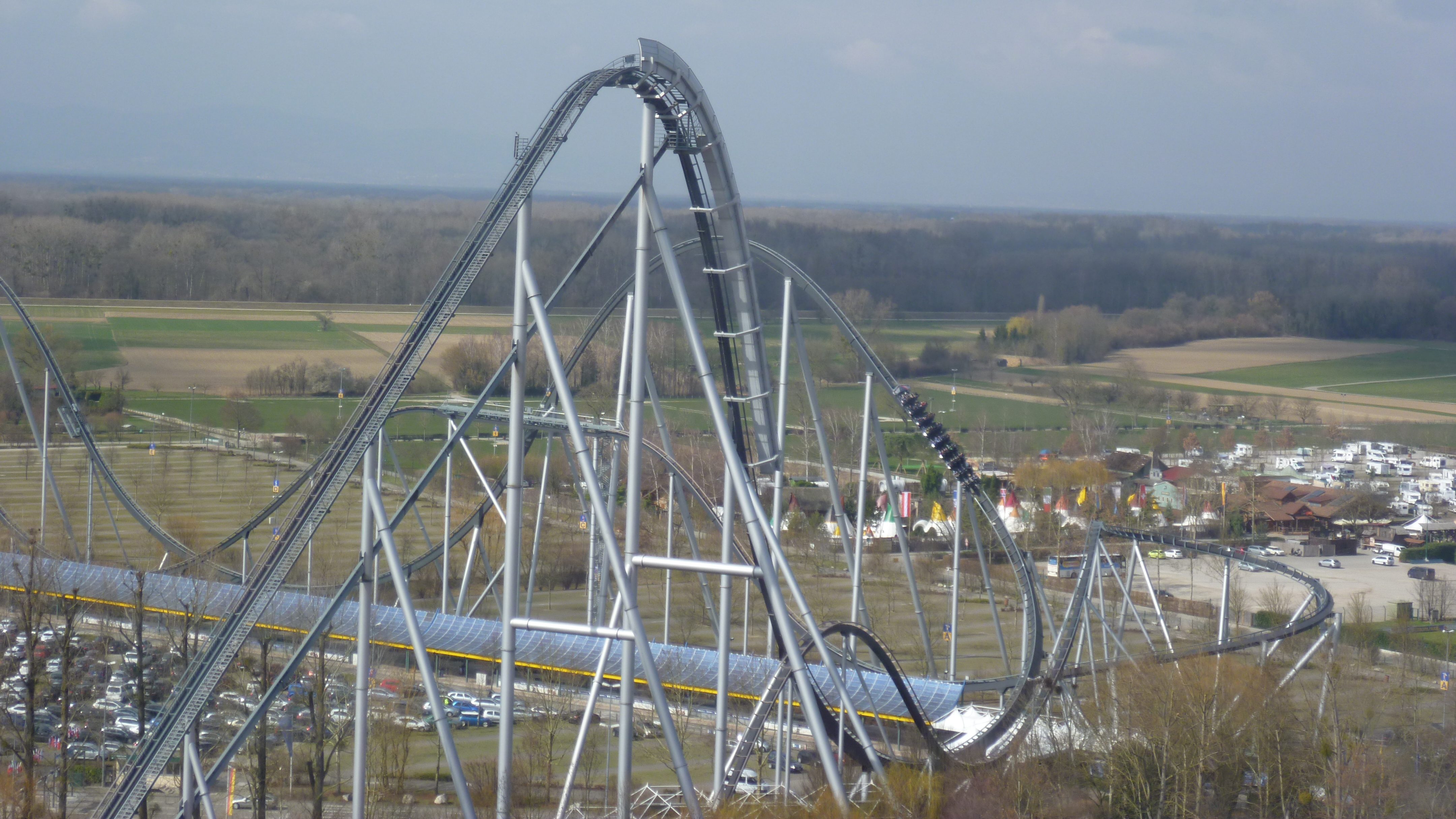 I really need to get back and ride this thing again. It keeps winning out in lists and I keep doubting myself on that because I already know it's inherently flawed. Unless we were sat near or at the back, this just wasn't that impressive a ride, though that can equally be said for the previous two entries. 2002 is an extremely solid year for sure, although there's no real gamechanging outliers this time around and, just like within Europa Park, being above average is enough to scrape top spot. Something about that combination of the usual B&M hyper stuff that doesn't really get me going, along with some actual surprise ejection sprinkled in for good measure just makes for a happy rider and Silver Star always get those bonus points for the theme song (a song which is no longer played, maybe I shouldn't go back).
---
Elsewhere in the world, an almost-Colossus opened in Guatemala with 8 inversions instead of 10. The original trains look astonishingly hideous, but the rest of it seems rather nice.
Along with the other Spanish entries we saw, Coaster Express opened up with the park, a woodie with a not so good reputation that we didn't get the chance to try as it wasn't up and running. It can't be that bad, surely?
Pax are back again with this striking looking creation, I just love their creativity and wish it was still with us.
Of course the original Tilt Coaster has to make the cut, I really need to get around to doing Taiwan one day if only for this marvellous contraption, you'd think I would have by now.
What were CCI up to this year? Sadly 2002 was when it all ended for them, and their Swan Song was the New Mexico Rattler, a ride I hadn't actually even heard of until today. Hope they went out with a bang (and not a rattle).
The Roller Soaker concept always fascinated me, even though it didn't last very long and would never threaten anything else in the list. The modern equivalent was a blast at least.
Sahara Twist looks suspiciously like our 1995 winner. The ride type is the same but it's much shorter in track length. The fact that there's a massive Comet strapped to the front of the train and it looks hilariously out of place in a field in Taiwan. I'd be fascinated to find out how much the setting impacts the performance of the model.
Hmm… I don't see many real threats there, looks like it's all hinging on that Europa revisit.
Click here to continue the timeline.