50 years of coasters – 2001
There's an interesting lull in the number of pages of entries on the Roller Coaster DataBase for 2001. The quantities had been building and building up to that big millennium spend we saw in the previous year, but it won't hit that peak again for a good while yet, almost as if some parks just wanted to get it out of their system. Importantly though, the quality hasn't dipped, consolidation and improvement could well be the focuses of the day, yet there's still plenty of innovation going on too.
---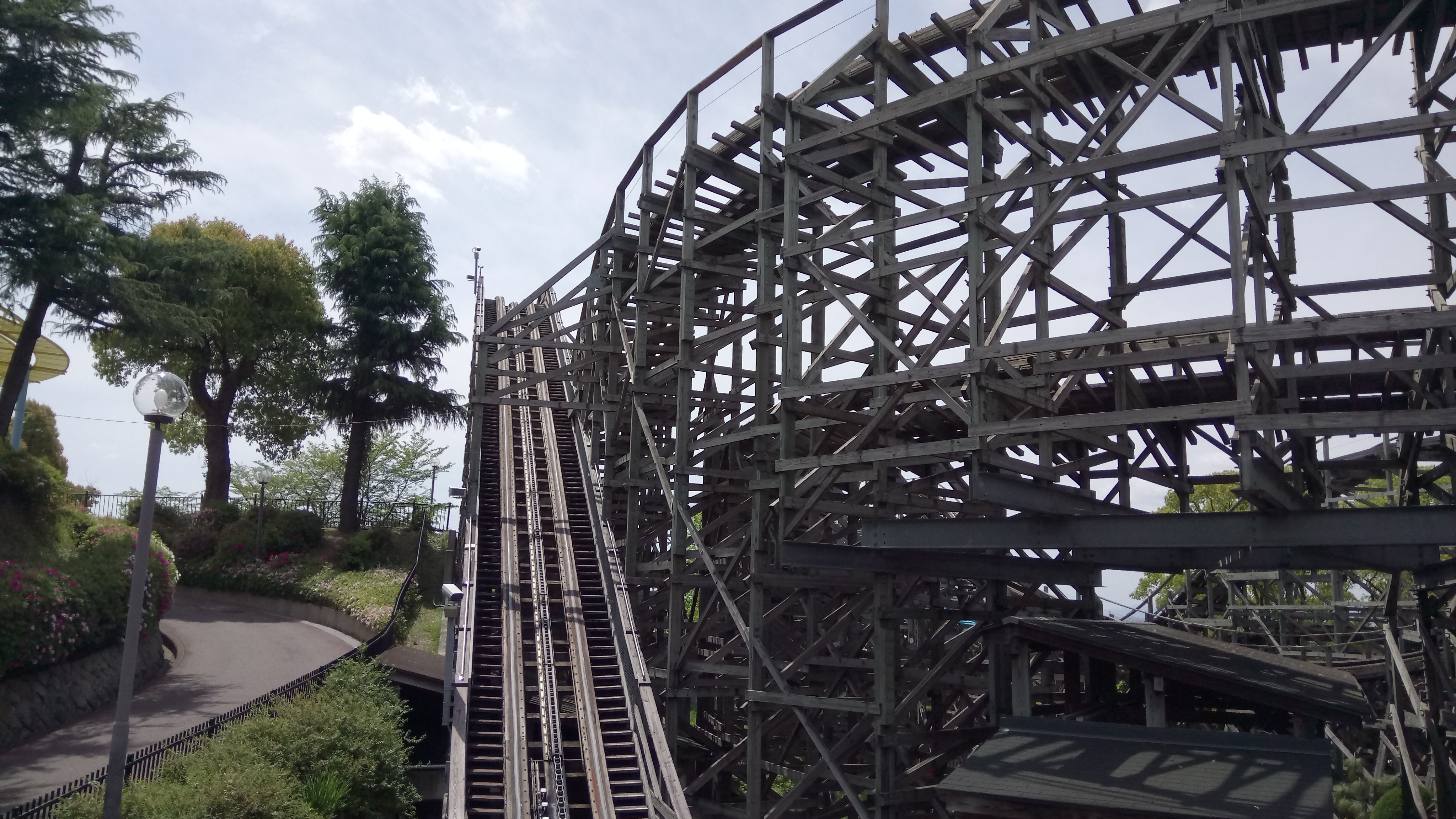 As things stand today, Japan's most recent wooden coaster was built more than 20 years ago. Interestingly as a nation they only ever used manufacturer Intamin when it came to constructing coasters of this material and this became Intamin's last traditional build before they transitioned to their critically acclaimed pre-fab style of woodie.
The result here was a humble affair, a reasonably small family coaster with unremarkable forces and a reasonably generic layout but that's not to say it doesn't fit the park perfectly. In the context of this list, it's an example of how fast times were changing.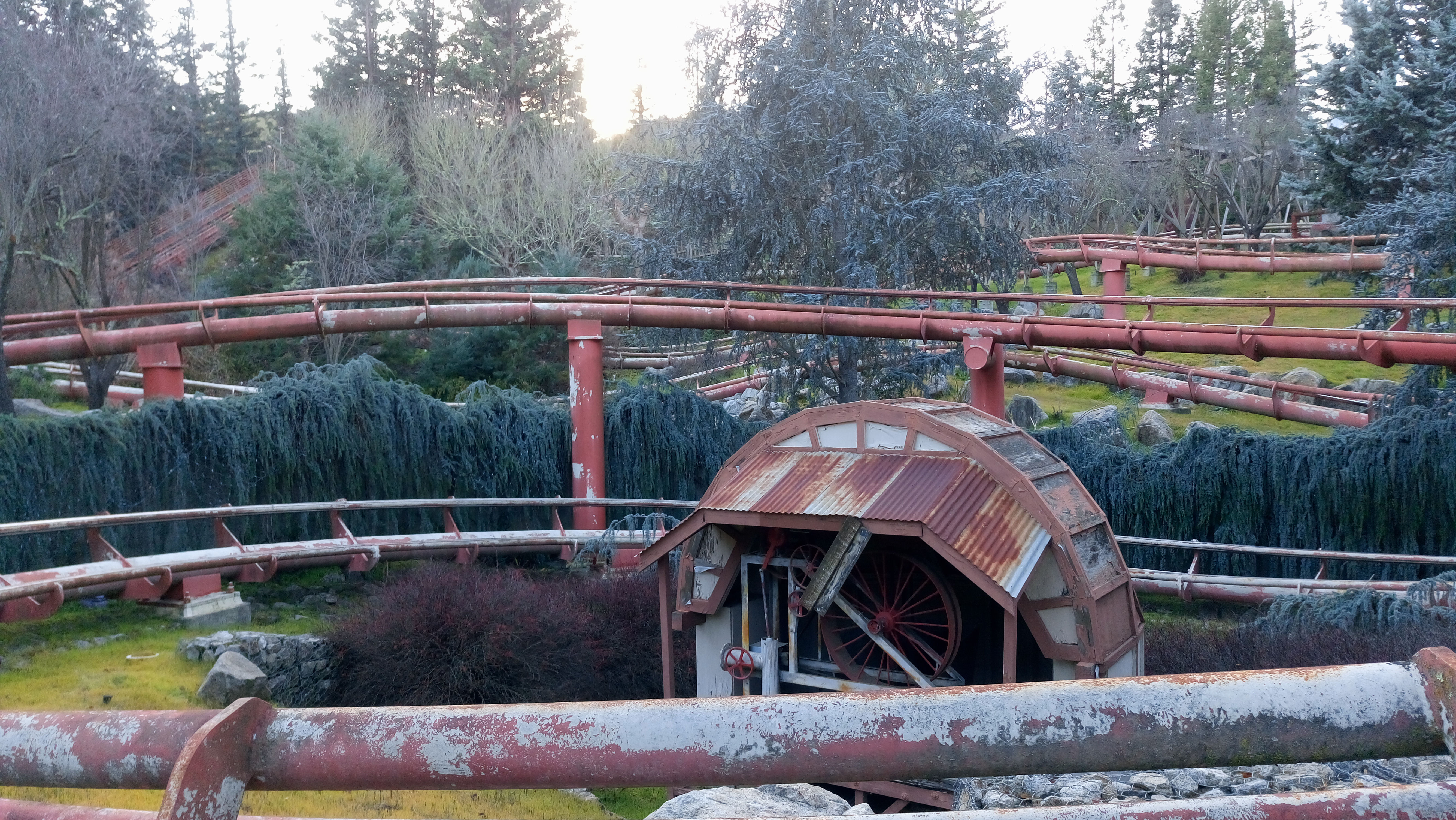 I anticipated more out of the theming from this rare Morgan mine train and instead got much more out of the layout than expected. The tame first half lulls you into a false sense of security before hitting the second obscured lift hill that leads to another section of layout that runs with a surprisingly enjoyable vigour throughout the terrain. I also like the rustic look of this one, you wouldn't necessarily think it was from 2001.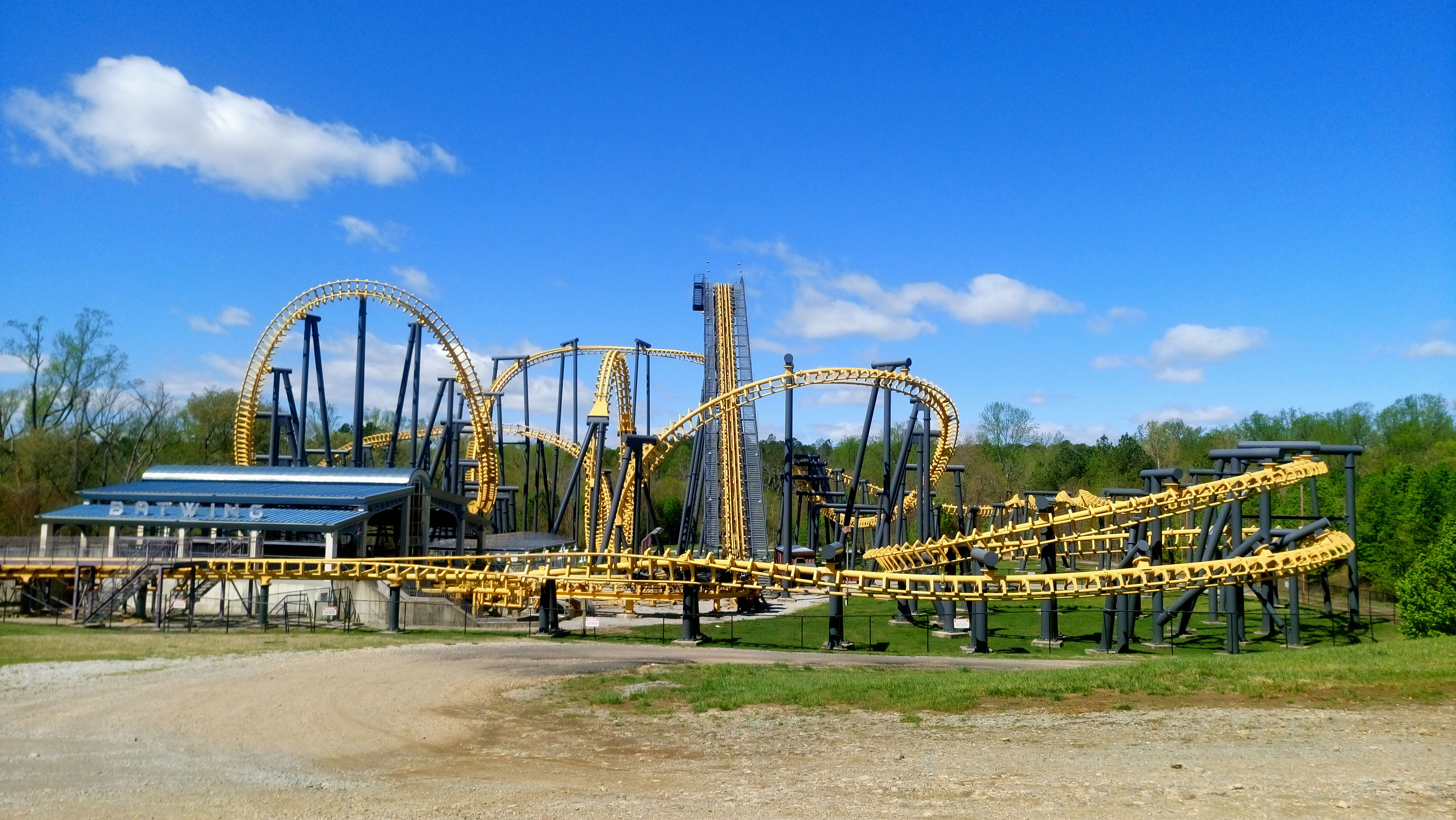 Vekoma's second attempt at their Flying Dutchman model appeared to have worked out most of the unfortunate kinks of the prototype and having suffered through the original on the very same trip, I was surprised by how much more enjoyable Batwing was. It allowed for an appreciation of the anticipation brought about by ascending the lift hill on your back, facing away from what's to come. It allowed for appreciation of the swift changes in elevation and spectacular sensation of actual flight. It allowed for appreciation of the intense inversions without causing physical harm. In a way it's sad that the design ended here, I'd like to have seen them battle it out with B&M on this concept over the next decade at least.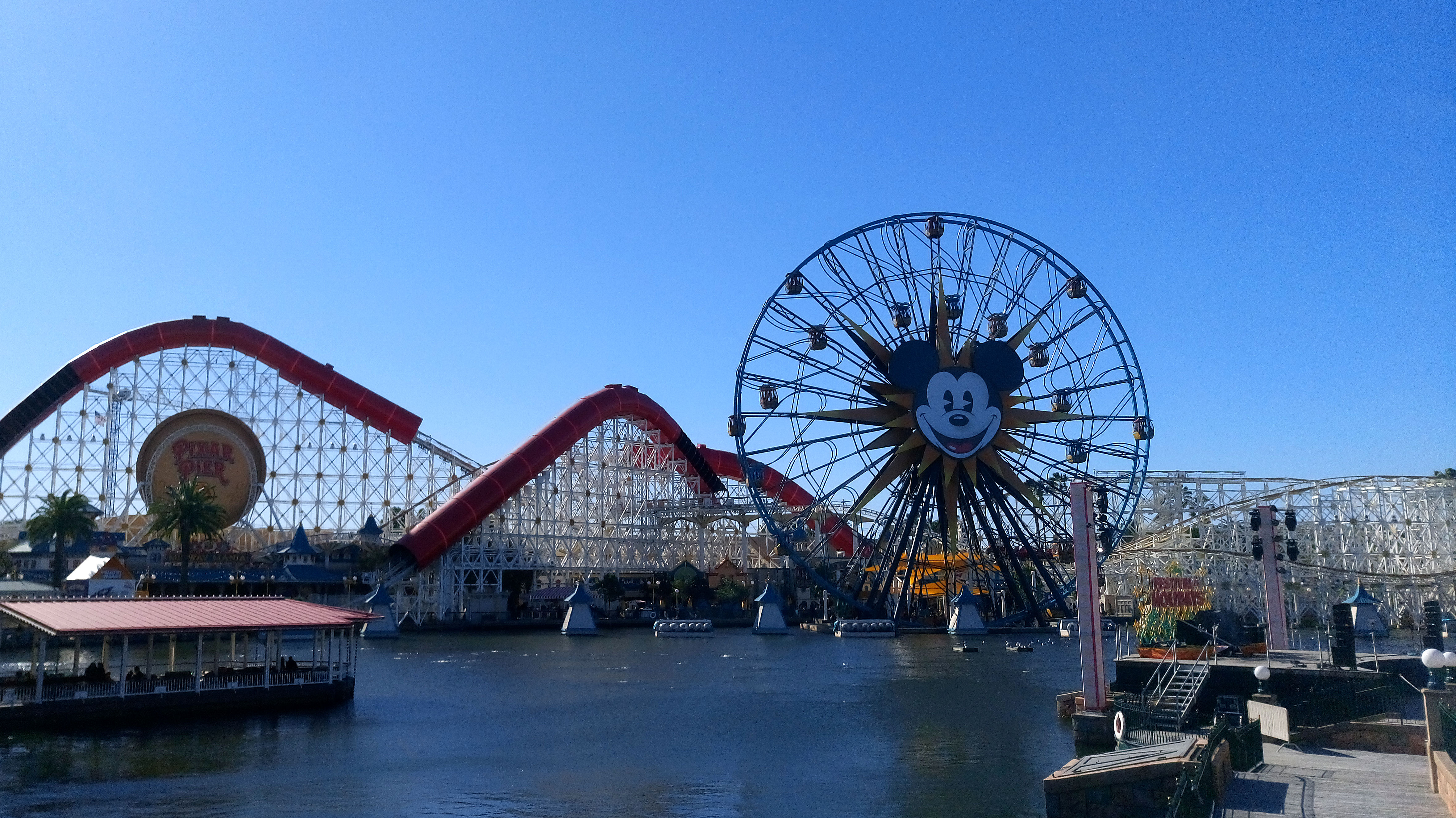 Previously known as California Screamin' (loved that name), this is the signature coaster that opened with the second gate of the Disney California resort and has remained one of the focal points of the park ever since. I do admire the boardwalk aesthetic, the highly unusual layout and the sheer scale of the project – at over 6,000ft it's still among the top ten longest operating coasters today. All that track makes the pacing of the ride a very mixed bag, but it's a lot of fun regardless.
On the subject of aesthetic, the station of Intamin's next (and surprisingly most recent) full circuit suspended coaster, with it's organic looking integration into the rockwork, is yet another one to be admired. The highlight of the attraction for me is the heartline roll through this very station, which looks spectacular from both an on- and off-ride perspective, but it also has some other good moments of interaction throughout the surroundings and delivered a significant step up in overall experience over the previous one of these.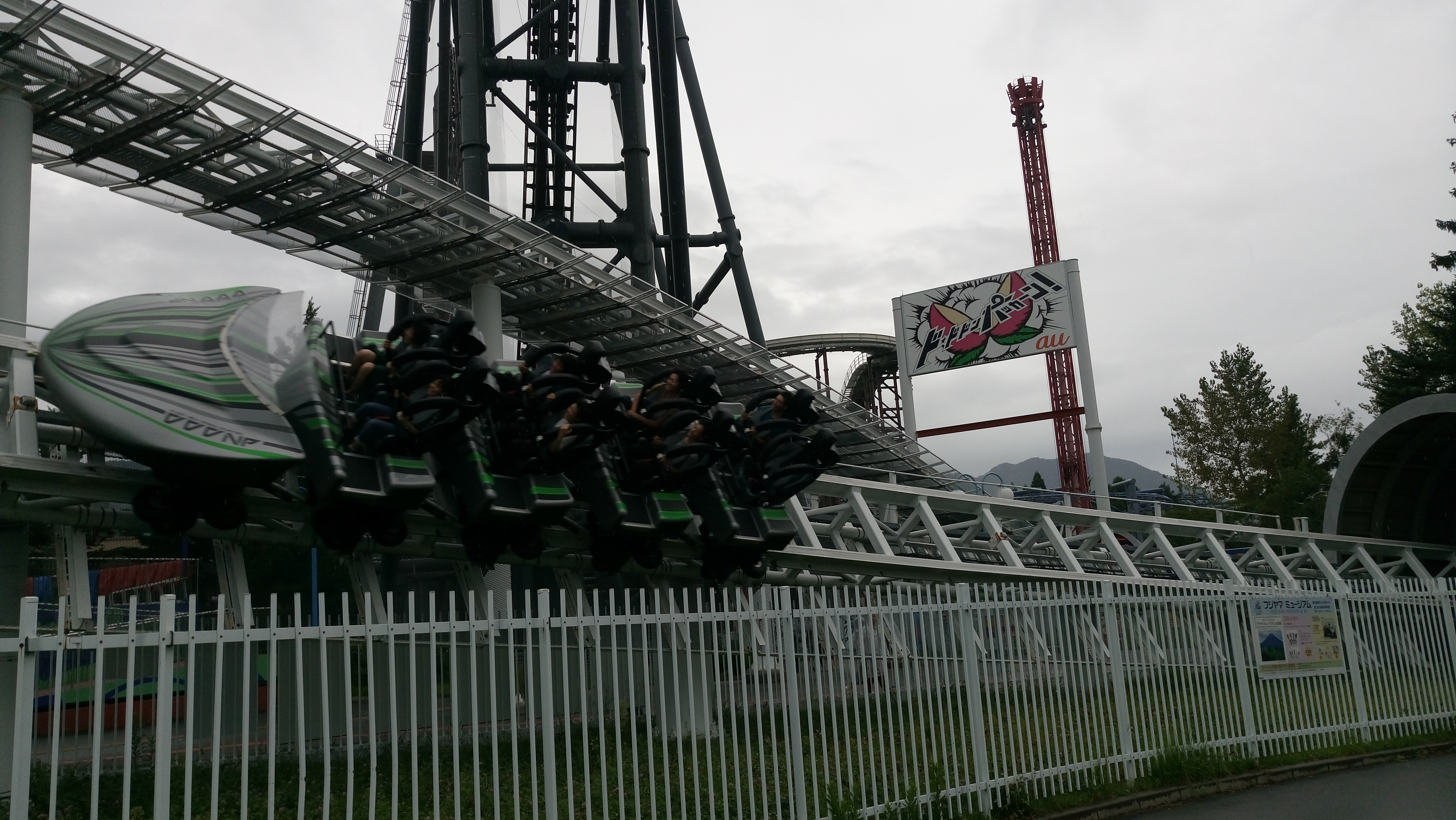 This coaster is famed for having the fastest acceleration of any on the planet and the record still stands to this day. Sadly I never experienced OG Dodonpa with it's notorious airtime spike, in 2017 it was replaced with 'one of the' tallest loops in the world and, perhaps unbelievably, the launch system was juiced up even further. As I'd already been built up on S&S air launches (and record breaking loops) prior to riding this one I think I'd have preferred to have tried the hill as there's really nothing else like it in the world any more. It's an insane contraption that put some real fear into me before boarding, but now I just see it as a big softy.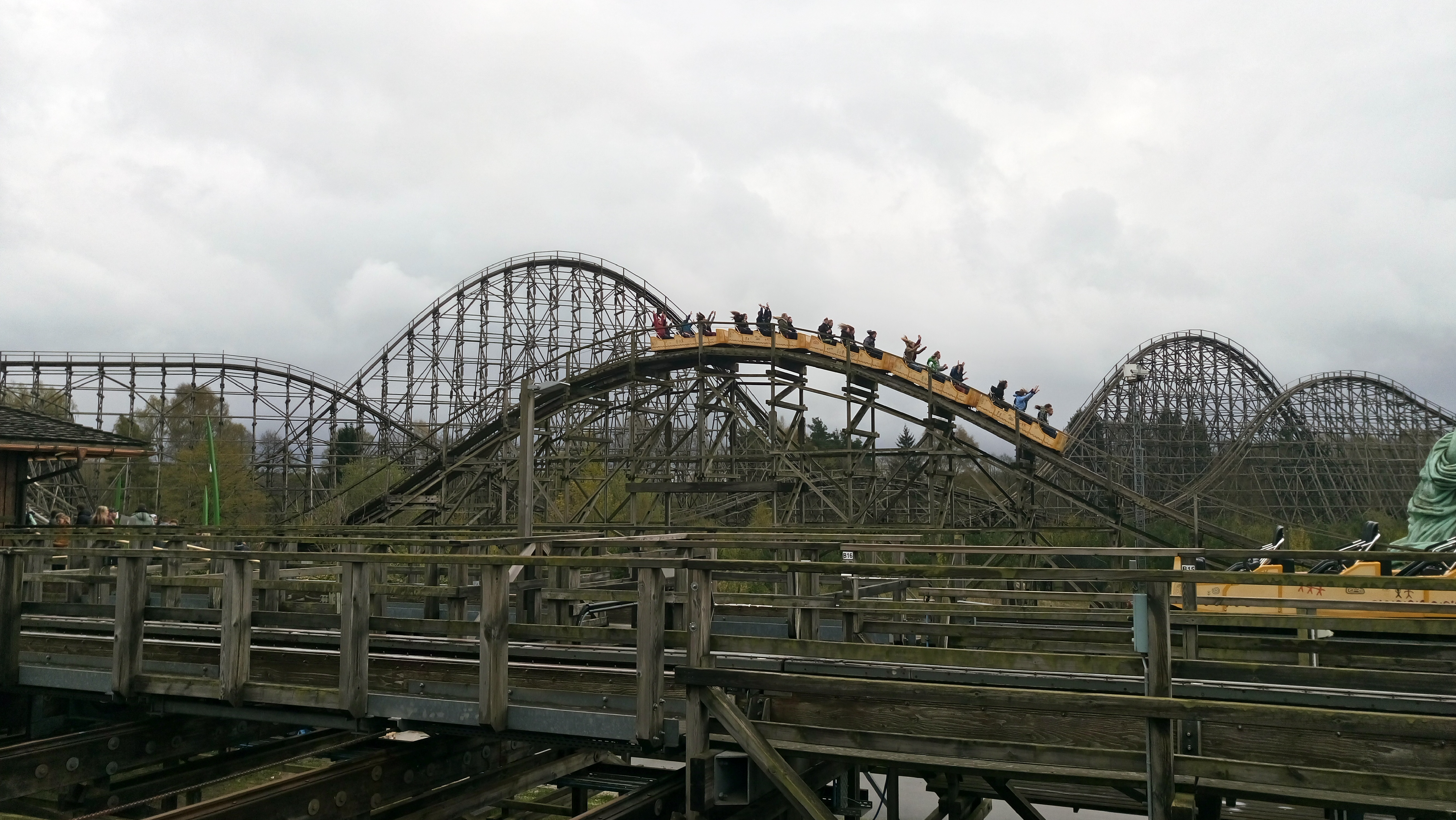 In the very same year that Elf ended an era, Colossos burst onto the scene showcasing what Intamin could really do with a wooden coaster. Taller, steeper and with more airtime than ever before, this was already something to rival the steel hypers (and giga) they had been putting out over the last couple of years. Lessons had to be learnt along the way though, I happened to ride this one in its final year before being closed for a highly extensive overhaul and though I could see the potential, it was drowned out by Colossos just not behaving as it should have in the comfort department. Parks need to take good care of these beasts.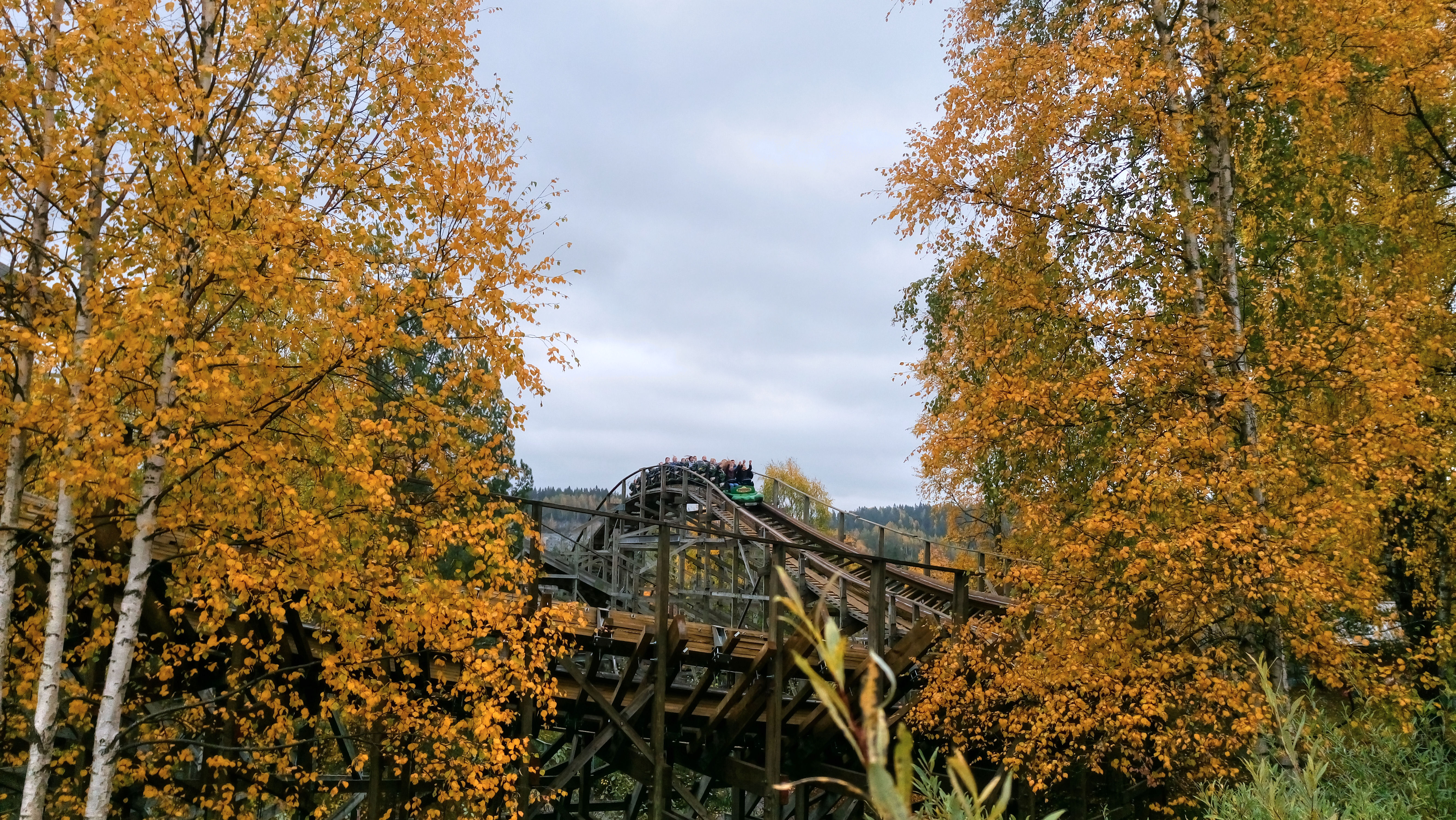 It looks like a strange year, knowing what we know now, when the Vekoma woodie beats out the Intamin. This may not have been true of the match up at the time as obviously I didn't ride either of these last two close to how they initially started out. In the case of Thundercoaster, the trains were upgraded to Timberliners from the Gravity Group over the original rolling stock which, to be honest, were the main issue I had with the only other two wooden coasters ever made by this manufacturer – I didn't get on with their lap bars. A good deal of credit goes to the layout design as well though as, comfort aside, it's a far more ambitious, exciting and terrain based sequence that I ended up loving far more than I could ever have anticipated.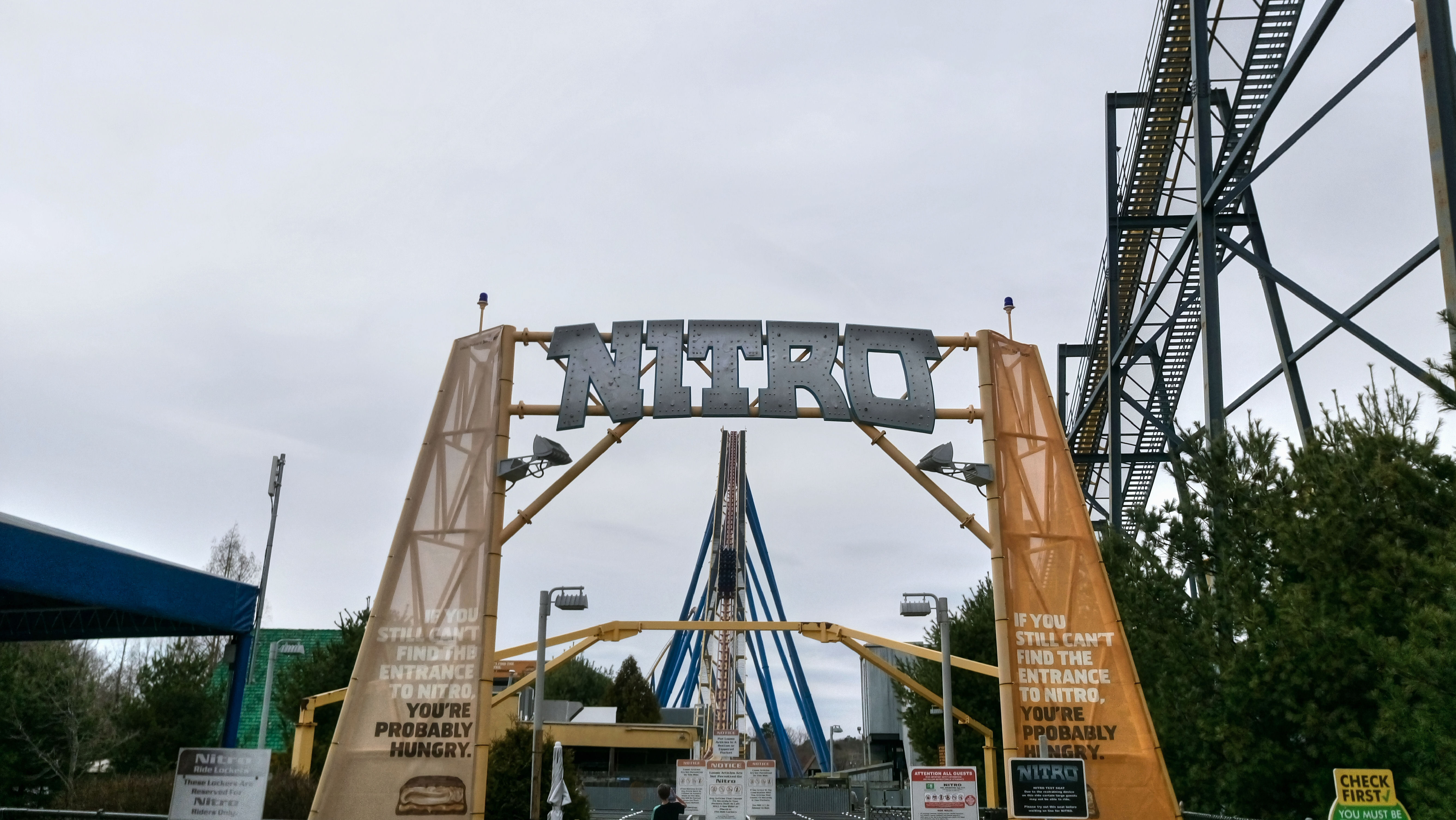 Nitro is one of those coasters you'd just grow up knowing if you played RCT2 at all (it had one of those little scenery signs from the Six Flags set that were always far too specific to use in almost any situation). I finally caught up with it many years later and it didn't disappoint, for what it was. I'm yet to be fully sold on B&M hyper coasters as contenders for the best of the best in the world (he says, after one of them took the win in a previous year) but Nitro was certainly one of the more impressive versions I've come across so far, with some solid variety in the forces it delivers.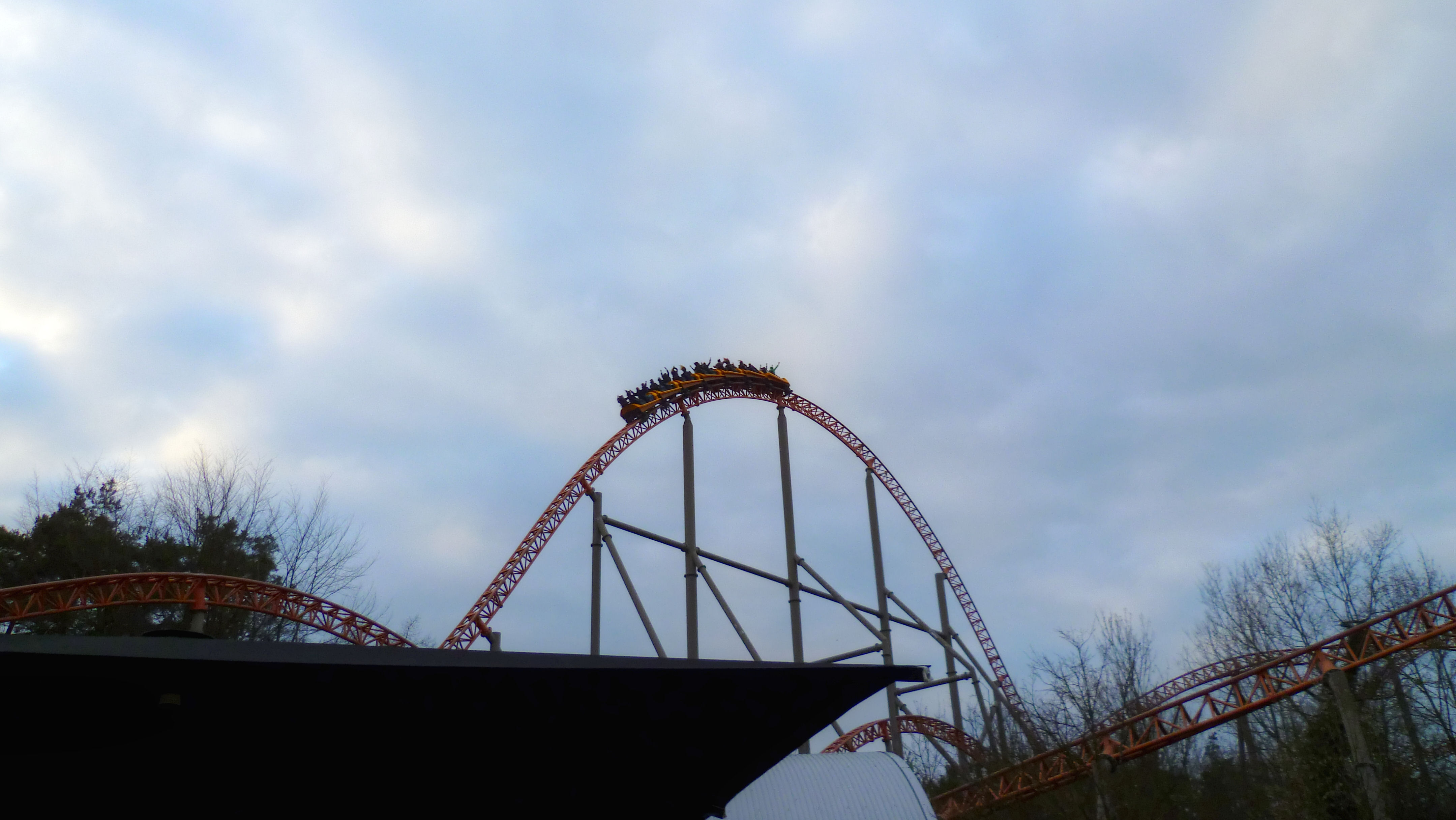 A gamechanger for sure, Intamin had been trying out these giant hyper coasters for a couple of years now and finally found the potential of this specific ride type to provide clinical airtime like the world had never seen before. The height was dialled back a little, but in order to compensate every single hill delivers in an overwhelming fashion. There's a reason this ride was considered the best ever for so long and I have a massive amount of respect for it. It deserves all the marathons it can get.
---
Having less pages to sift through is great when it comes to writing this part, though it technically means there's less for me to get excited about visiting one day. I'm sure we can come up with something.
Cornball Express leads CCI into yet another charge, these things just keep on coming. News from Indiana Beach was a bit of a rollercoaster in itself last year, but I'm glad they've got back on track with some new ownership.
Insane Speed is of course on the hit list. The words 'custom', 'B&M' and 'Taiwan' are more than enough for me.
The excitement ends rather abruptly when defunct entries start to hit home however. HyperSonic XLC seemed like a project that was doomed from the start and it's surprising how successfully it's fellow entry in this list has stood the test of time. It also had the spike, so of course it would have been great to experience.
We first met up with Russian manufacturer Pax in the list for last year and they had an insane looking indoor version of the model in Bahrain, the surroundings of which would no doubt have only enhanced the insanity. A terrible loss for the industry.
Back to B&M again, there's another Invert on the horizon, they've always done some damage to these lists so far and I hope Talon is no exception.
Giovanola's follow up to last year's Goliath with Titan should be interesting as there's just so few of this style of ride out there.
Sadly there's nothing out there at all any more when it comes to Premier's water coaster model, though Vonkaptuous couldn't have taken the fall for a better reason.
And we'll finish on one more positive outlook with Wildfire, the modern yet classic looking looper with the gorgeous looking setting. Soon.

Click here to continue the timeline.