50 years of coasters – 2000
Along with all the fads that came with it, the year 2000 seemed like a great excuse for many parks to build massive coasters. A bit of a coaster race, or even war, had been looming on the horizon for a little while now and if it wasn't just a coincidence, maybe it was marketing opportunities that pushed things over the edge. There's scale on this list like we haven't yet seen before, with nearly everything standing at well over 100ft the time for filler is finally drawing to a close.
---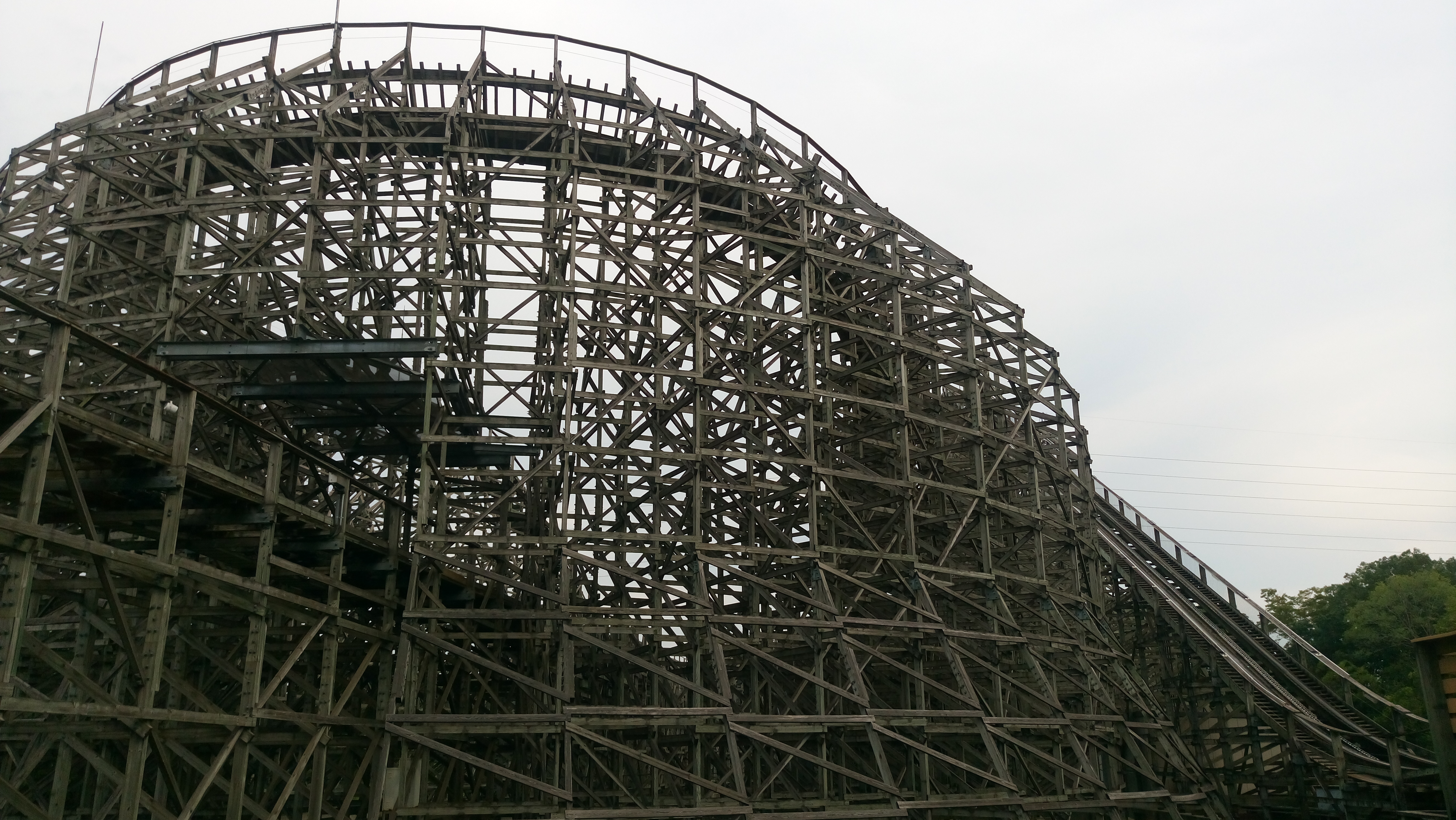 Intamin continued to be the sole caterer to Japan's wooden coaster market and this year saw a small zoo on the outskirts of Tokyo go for their largest coaster to date. They aren't the most thrilling of designs, but they do give a good general sensation of the shake, rattle and roll associated with big woodies and I'm sure the experience complemented the neighbouring jet coaster well at the time of opening.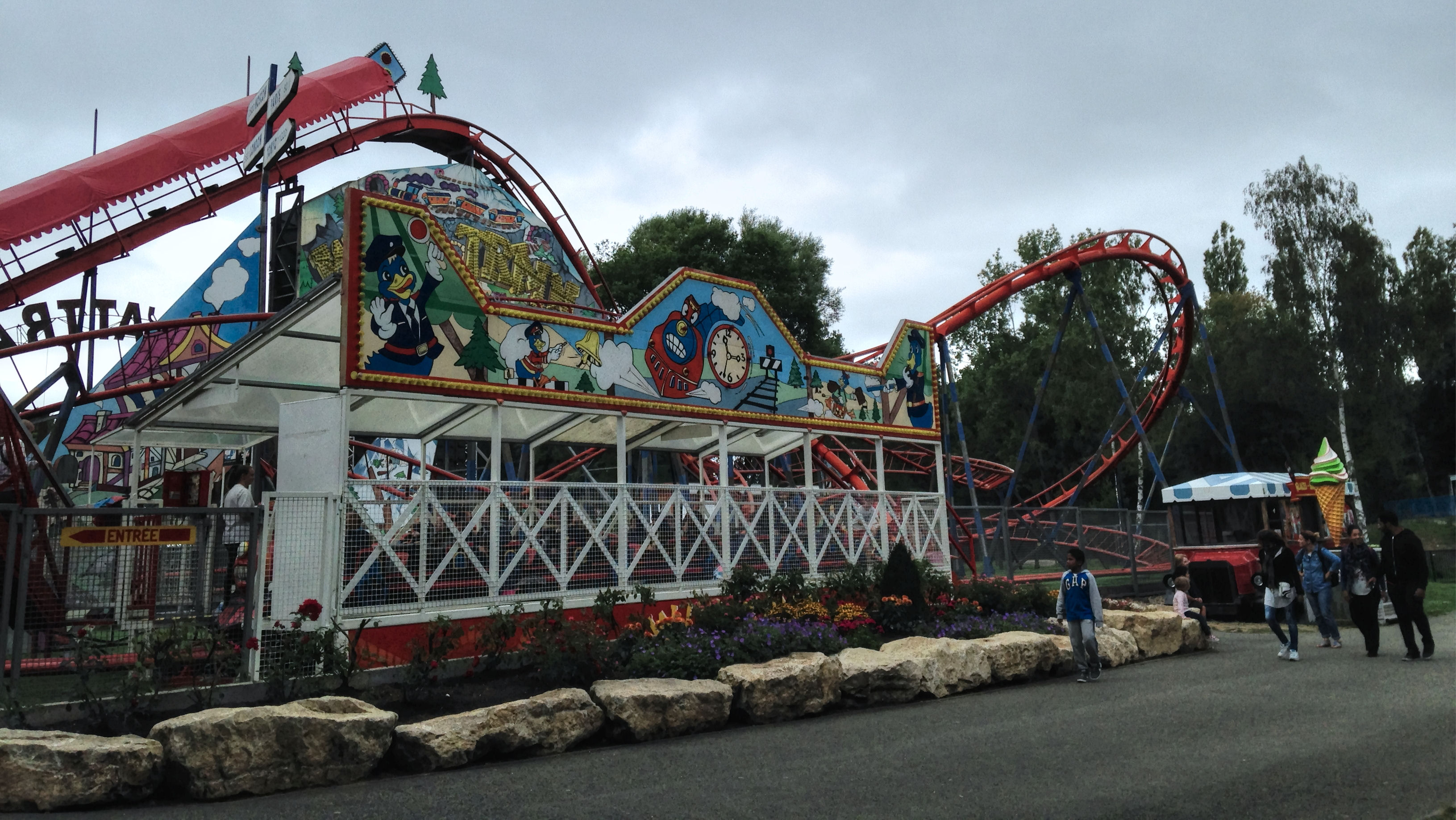 The rarely seen Russian manufacturer Pax had been kicking around for the last decade or so, honing their skills well off the beaten track when it comes to the more established world of coasters, in countries such as Costa Rica, Saudi Arabia and of course back on their home turf.
The skill they developed most is actually in making coasters far more wild and exciting than they appear on the surface, as is well evidenced by Wild Train here. Don't let less than 50ft of family coaster and by far the smallest ride on this list fool you, the shaping of the track is ridiculous and can provide some unnervingly powerful forces.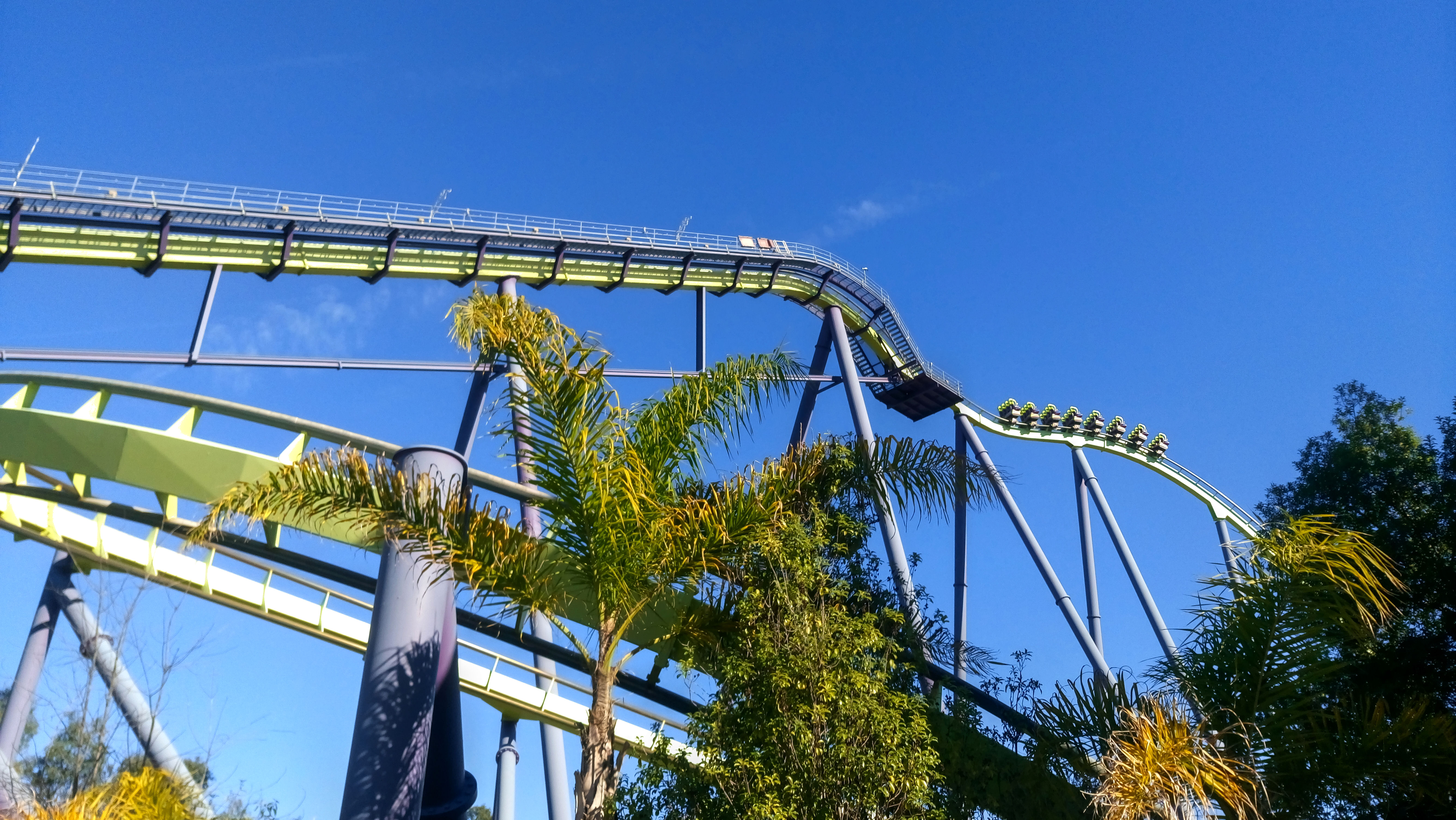 Might be time for B&M to take a back seat this year, their follow up Floorless coaster lacked a lot of character for me. Where the first few examples of each of their other ride types all stood out and tried a few different things, this one seemed destined to repeat the same patterns over and over, struggling to find that special spark of its own. It's a great ride of course, though I think we'll start to see the company slip into 'dependable' status for a while at least, following on from their gamechanging period.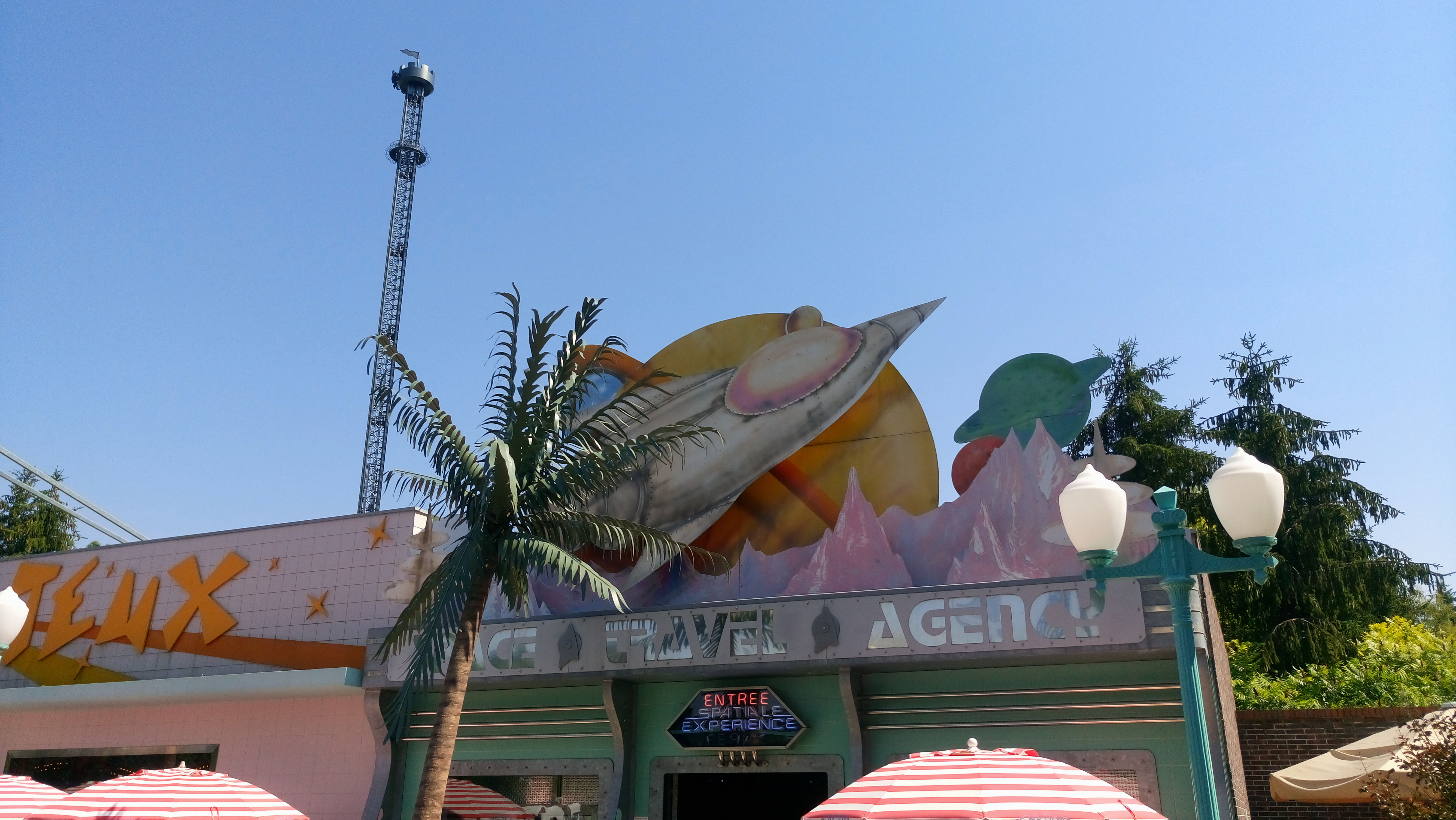 The spiritual successor to Eurosat wasn't quite as ambitious in size or scale, but it still manages to deliver a lot of entertainment with a good family frolick in the dark and the actual building that houses the attraction is a particularly striking design. I really liked it and think it's a shame that Mack haven't had a few more opportunities with these sorts of projects over the years.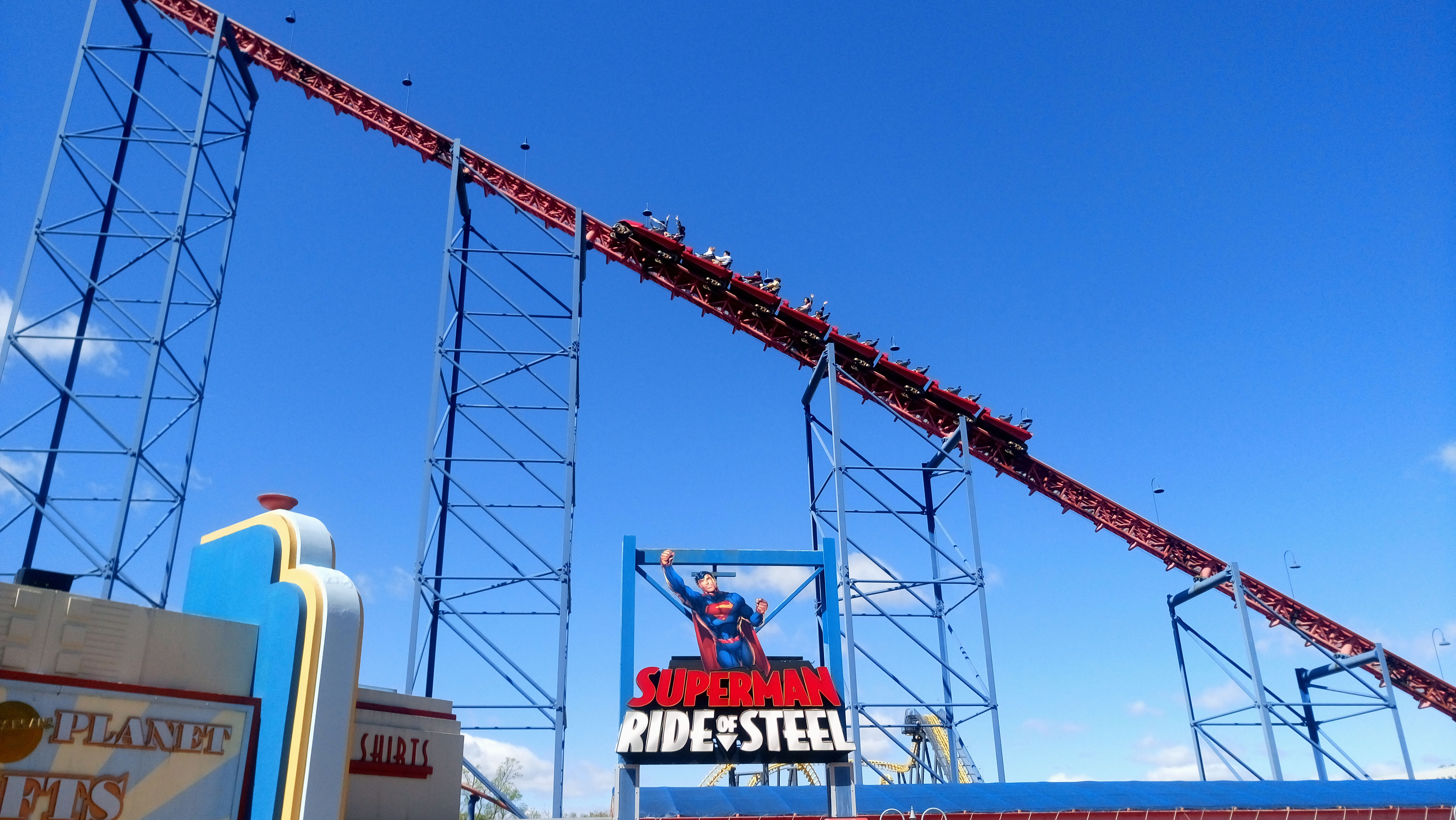 One year after the original of these was installed at Darien Lake, a mirrored copy was built not too far away in Maryland. While the fundamental ideas for these steel monsters with airtime like the world had never seen before were beginning to manifest in some form or another, something about the delivery of the earlier layouts just isn't all there when viewed from a modern persective, what with many speed sapping helices and several silly straights. All part of the learning experience I guess.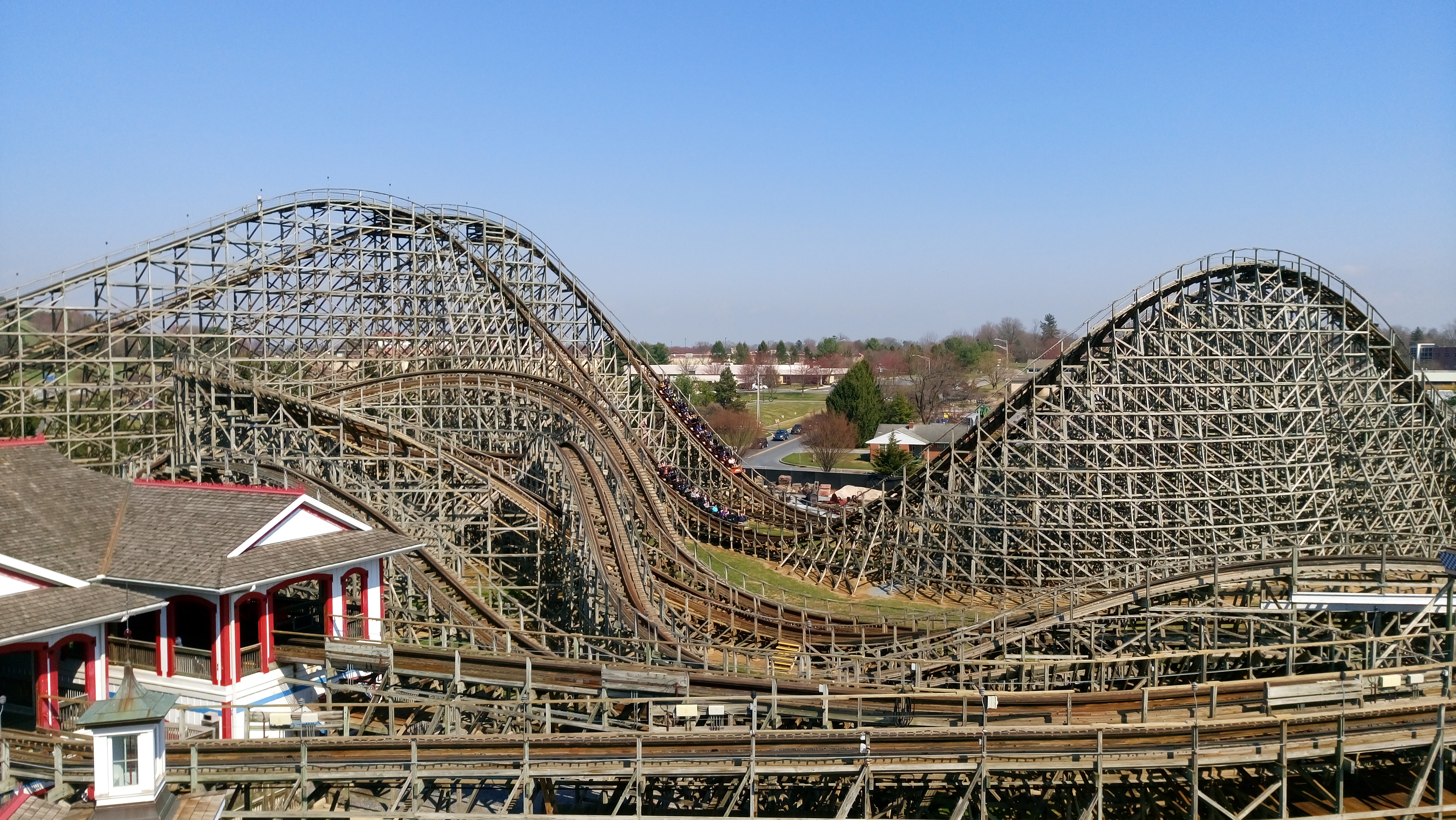 Having one GCI wooden coaster wasn't enough for Hershey as only a few years later they decided to purchase another pair specifically to go with a racing concept. It's an impressive mess of twisted track and I always love a bit of two train interaction, but I don't think the company had found their killer streak just yet – at the very least it shows the makings of something that could be far Greater.
Perhaps at the time, Superman may have seemed like the standout hyper for those moments of aforementioned airtime, but from riding these two giants in later years and with much more to compare to, I prefer the rare Giovanola attempt for bringing something slightly different to the table. Goliath just does its own thing and there's something about that first drop that manages to deliver a lot more than rivals of a similar stature.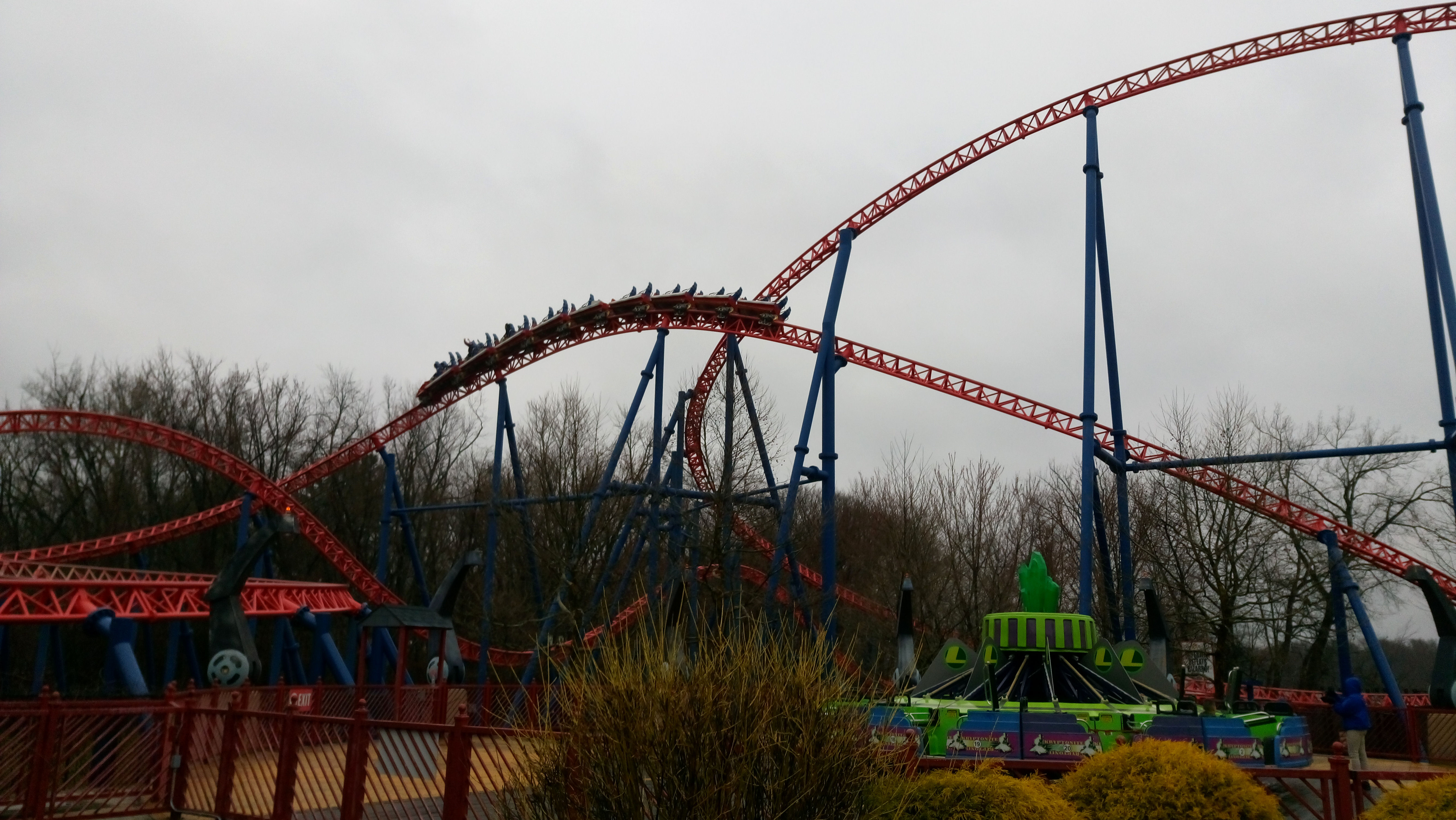 Except, confusingly, we're not done with Superman just yet. Another slightly more refined layout of the Intamin design also went up this year. It has a bit less faffing about, a bit more airtime and some interesting interactions with the pathing around one end of the park as opposed to the uninspired wasteland that may have contributed to the comedy of the original. A step in the right direction but I personally don't think it's held up that well and we now know they can do much better.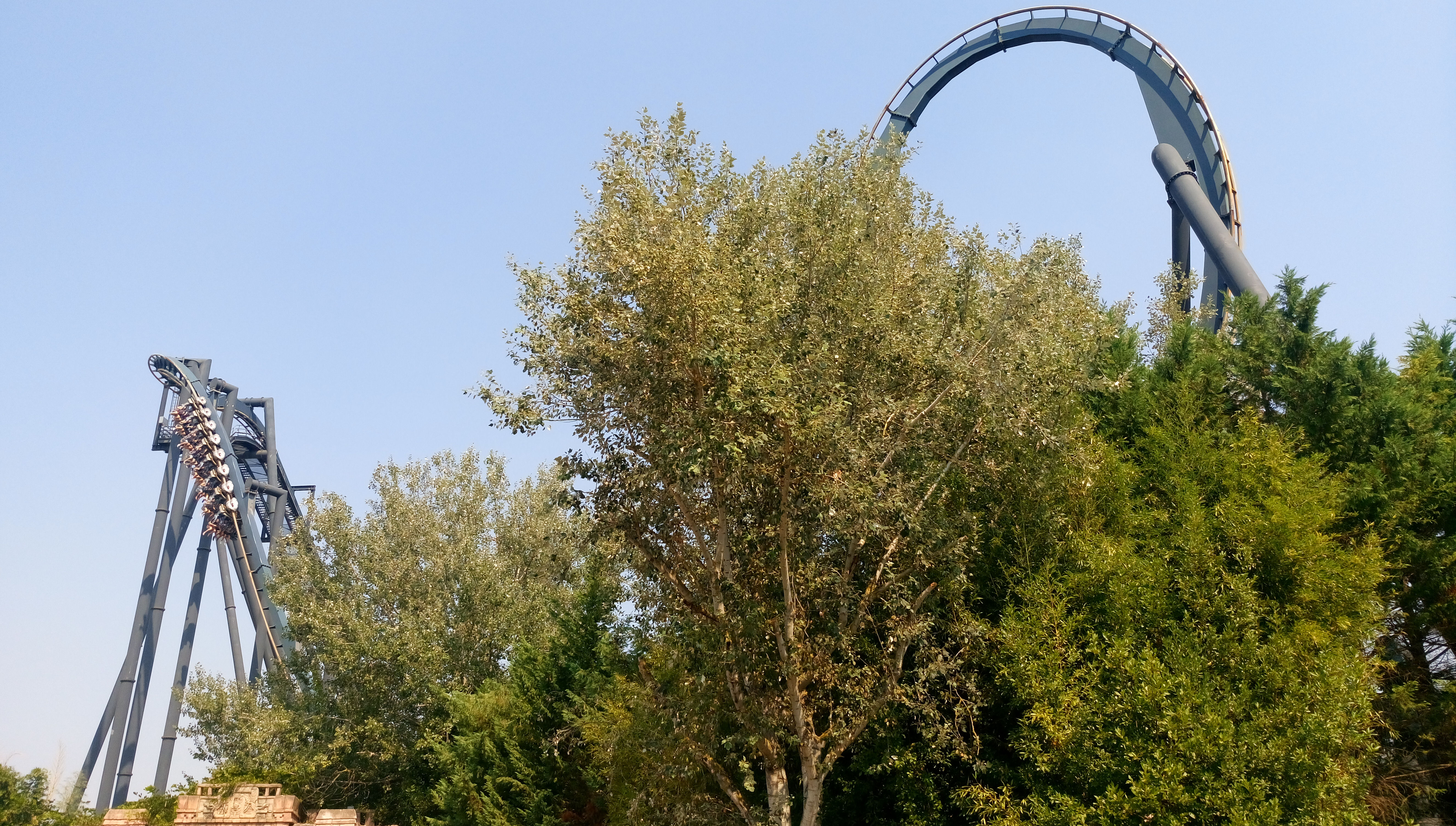 One more bite at the apple for B&M this year with another massive inverted coaster over in Europe. Interestingly enough I found this one to have similar issues to Medusa earlier in the list in that it doesn't really stand out in a sea of similar designs, so this positioning is mainly testament to how much I prefer the ride type in general.
Though it's been a year dominated by giants, I can't say I'm particularly enthralled with any of my top three or four picks. Their status in the industry is huge and, other than Katun, they were pushing boundaries like never before, so that makes them respectable at the very least. I like Steel Dragon, but I wanted to like it a lot more. You hear these tales of legendary beasts in Japanese parks and then when meeting your heroes, it turns out it's a big softy really.
Admittedly I'm broken, but the tallest drop of it's day and one that has remained near the very top ever since, just doesn't feel that much more significant. The actual fun part of the ride is in the second half when you're flying through many consecutive hills much closer to the ground and perhaps thats a lesson at least some of the industry has learned over time, looking back at this age of giants. Size isn't everything.
---
If you haven't spotted yet, the obvious coaster missing here is the other Y2K giga from Intamin, Millenium Force. it's been on the actual trip horizon for me for at least the past 18 months and I'm determined to actually catch up with it to see what it's really all about.
Other big things were going on too, CCI delivered another massive design to Six Flags St Loius with Boss, a coaster with an equally interesting reputation. Perhaps their most highly regarded design of all time however came with Boulder Dash this year and the terrain goodness up for grabs there really does seem like it would suit my tastes extremely well. It was yet another busy year for them with Legend at Holiday World, along with the eventually upgraded Medusa at Six Flags Mexico and the now defunct Hurricane, Mega Zeph and Villain. Huge roster, it's a shame that so few remain.
The Dania Beach Hurricane seems like yet another sad loss to the woodie world. Coaster Works Inc. had a very limited portfolio and one that I'll now never be able to experience.
I'm hoping that Kraken and Superman Krypton Coaster were the ones that managed to do the B&M Floorless justice this year, they certainly have the visual aesthetic to back it up.
Fabbri entered the compact invert scene with this interesting looking design, I'd love to find out what that turned out like.
Doing this ending list is confusing me now as it's the first year so far in which I'm having to differentiate between significant rides I already have and have not yet ridden, reminding myself that this is a list of what could potentially make the cut it in future for me, not a list of interesting attractions that I personally know haven't already made it.
So on that note, done.

Click here to continue the timeline.