50 years of coasters – 1992
1992 seems like a year of bad luck for the coaster industry. Aside from the fact that I came into the world, there's a lot of famous/infamous names that are no longer operating and we'll have a closer look at those once the list is out of the way. The majority of what remains today, or at least that which I have ridden so far, isn't great to be honest. It gets good at the end, but there's a lot of questionable picks up the top here and it's going to be a bumpy ride.
---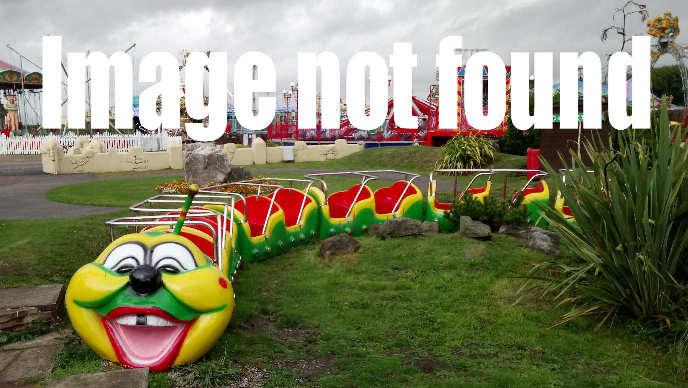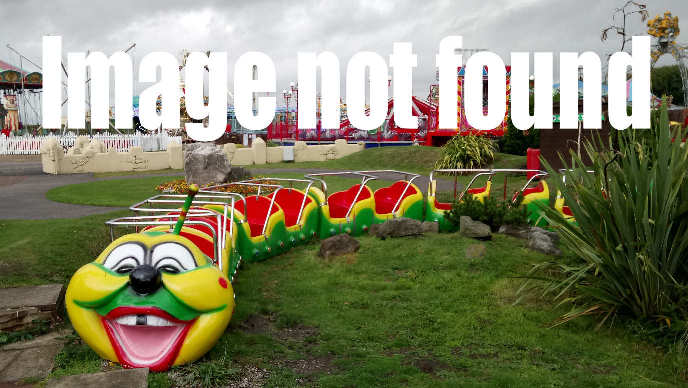 The glamour beings with a Pinfari RC40 in Kettering. As far as I have seen the originators of the global Wacky Worm phenomenon never managed to surpass their original masterpiece in terms of an actual quality experience and something about this design seems to just meet the bare minimum requirements for a existing as an attraction. Uninspired drops and turns can fit the bill for anyone to say "I've ridden a reasonably substantial rollercoaster today", but it really is moving for the sake of motion.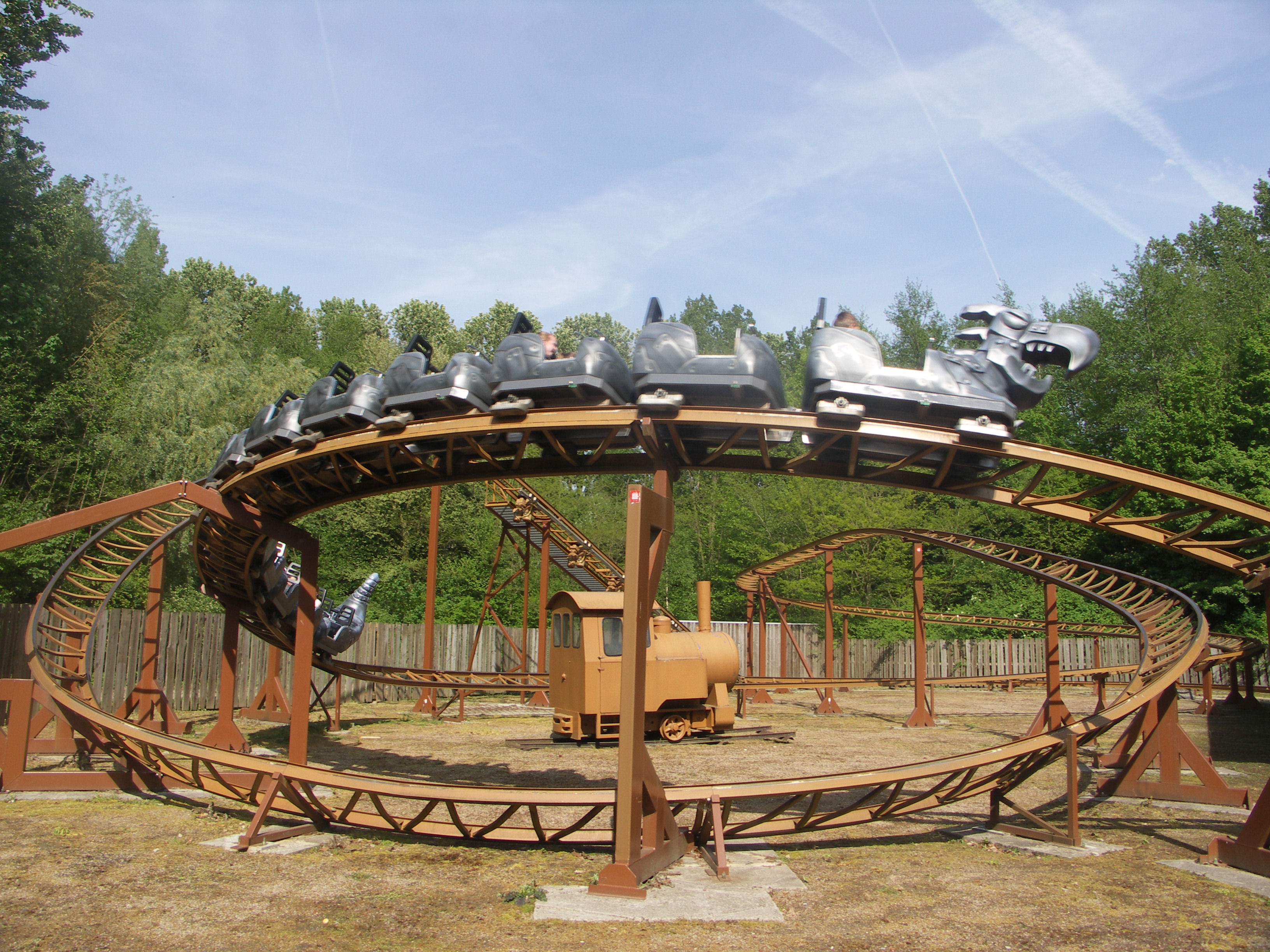 Drako is actually more substantial than I remember it being. I associate the ride with my earliest days of developing this unhealthy obsession, riding even the smallest least relevant attractions in a park for some sense of completion. For some reason this has shrunk it down to a Zierer Tivoli 'Small' in my mind, though it's actually a 'Medium' – crossing points and everything! I've done far worse since.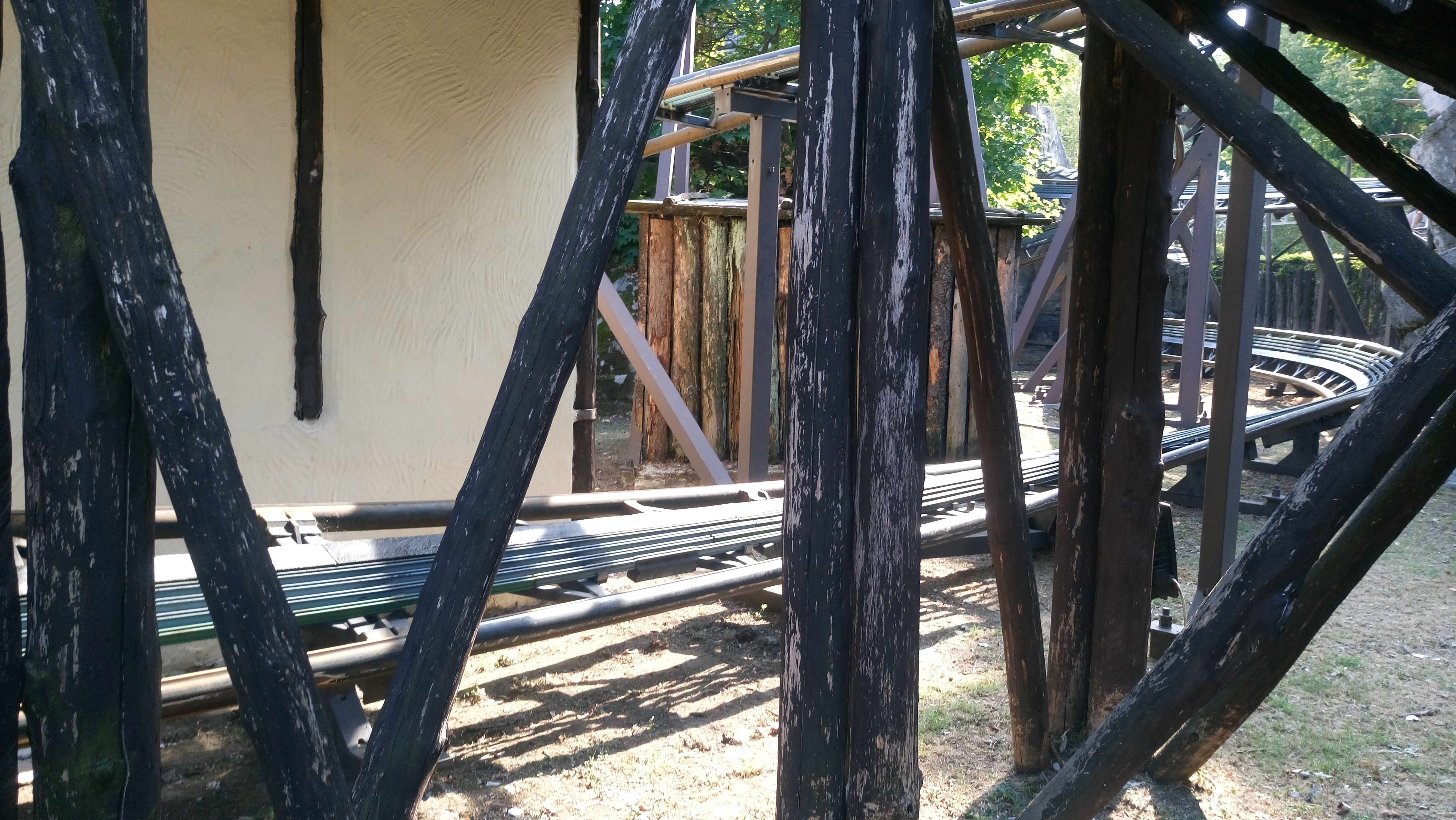 If I ever need a reminder as to why I call it unhealthy, I can cast my mind back to Mirabilandia. What a day this was, sweating away in some very long queues for some very sub par rides in what became one of my least favourite parks of all time. The quality of my photo matches the quality of experience here, it's a slightly decorated S.D.C. (not to be confused with Silver Dollar City, sadly) powered coaster of vague Italian origin and it makes the list by default only.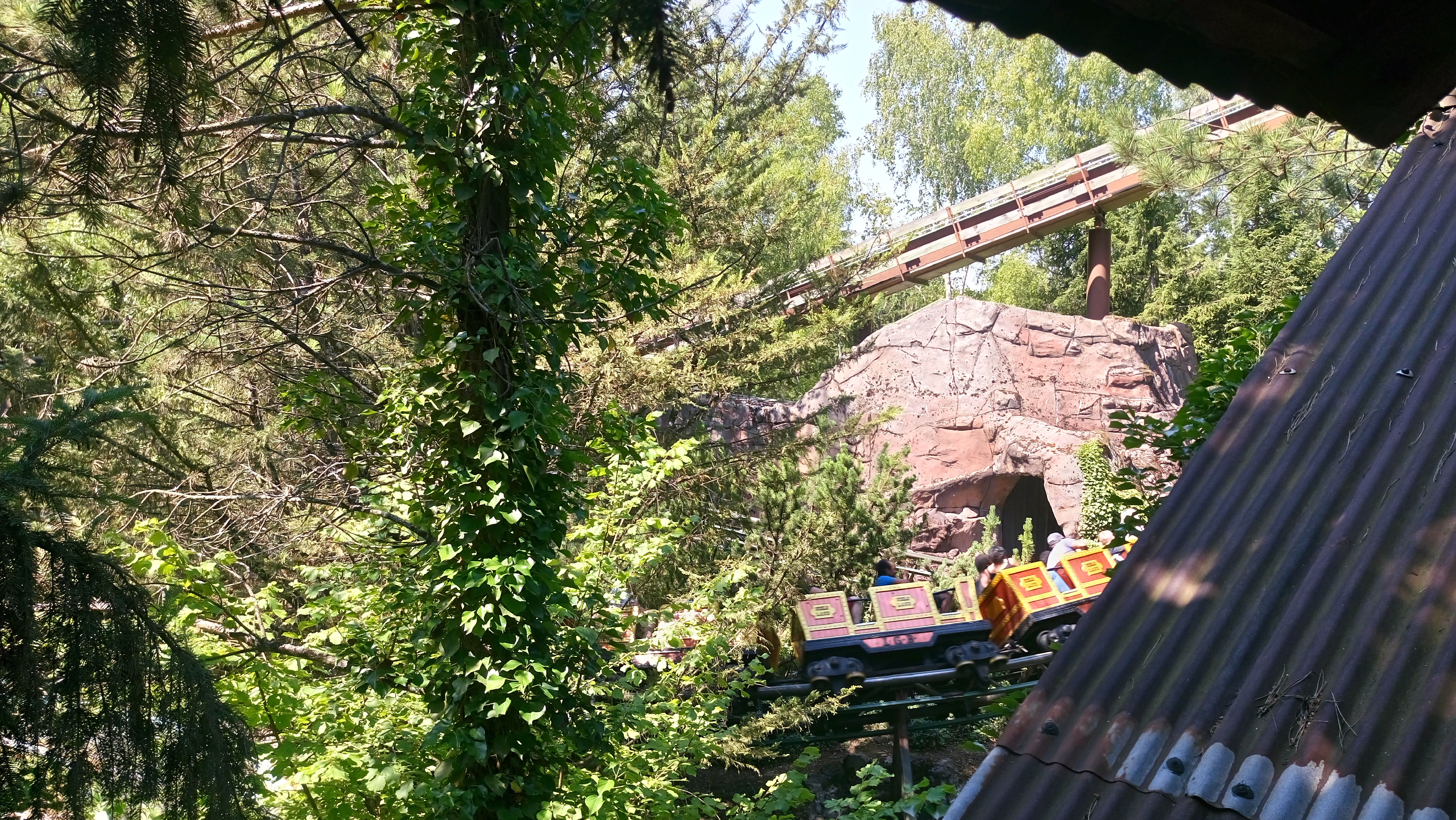 For reference, this is how you pull off a decent powered coaster experience. Gold Mine Train was made by the experts (Mack) and has a custom layout tailored nicely to the scenery, theming and some interaction with a log flume. Even the queue had a bit of substance to it, so it's much more of a complete package.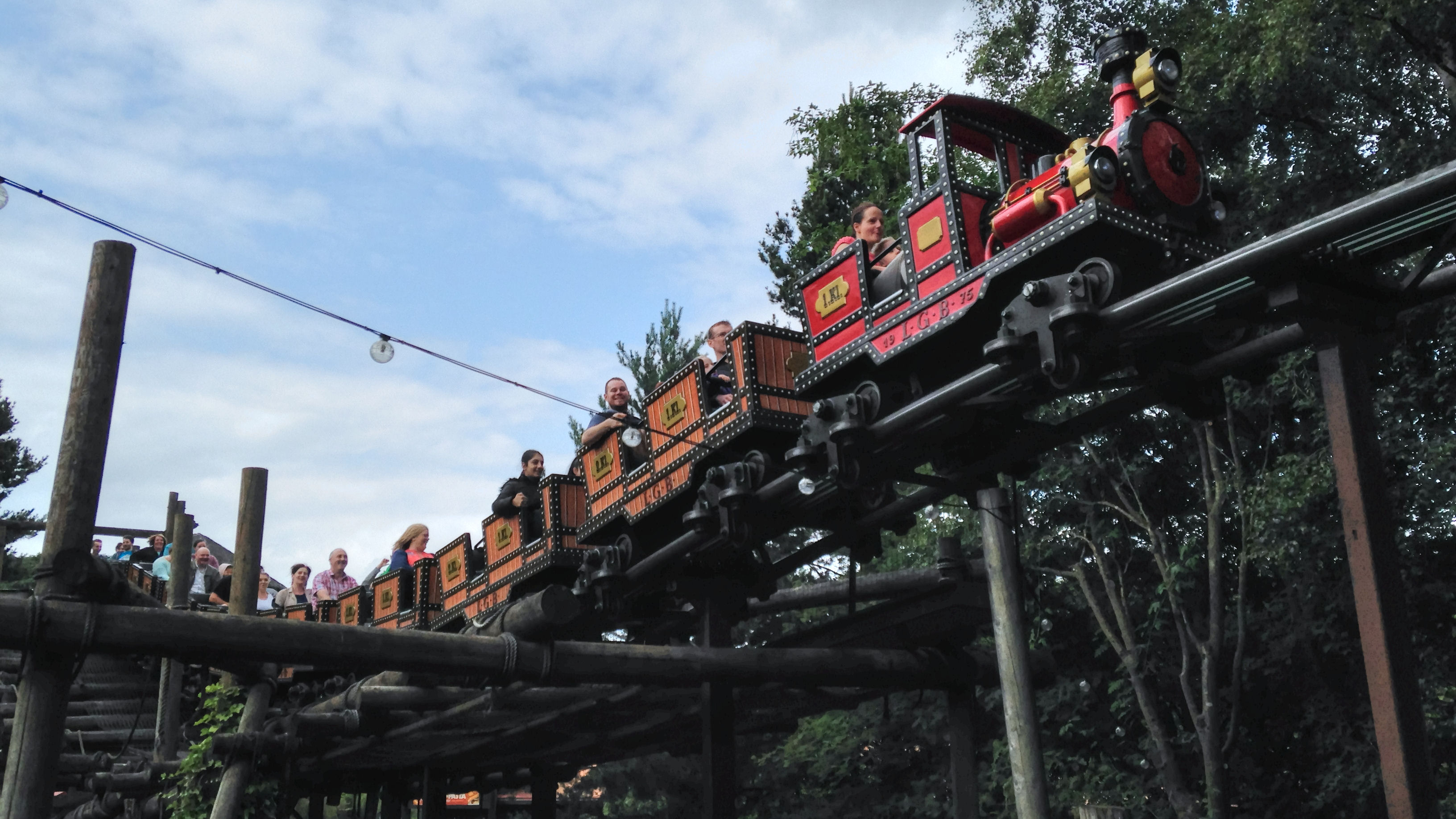 Stepping up the powered coaster game once more this year was Alton Towers with their highly interactive Runaway Mine Train. It has perhaps the greatest height differential of any traditional coaster of this type (that I can think of at least), which is covered by a single thrilling drop down into a tunnel shared with the neighbouring rapids ride – a real standout moment.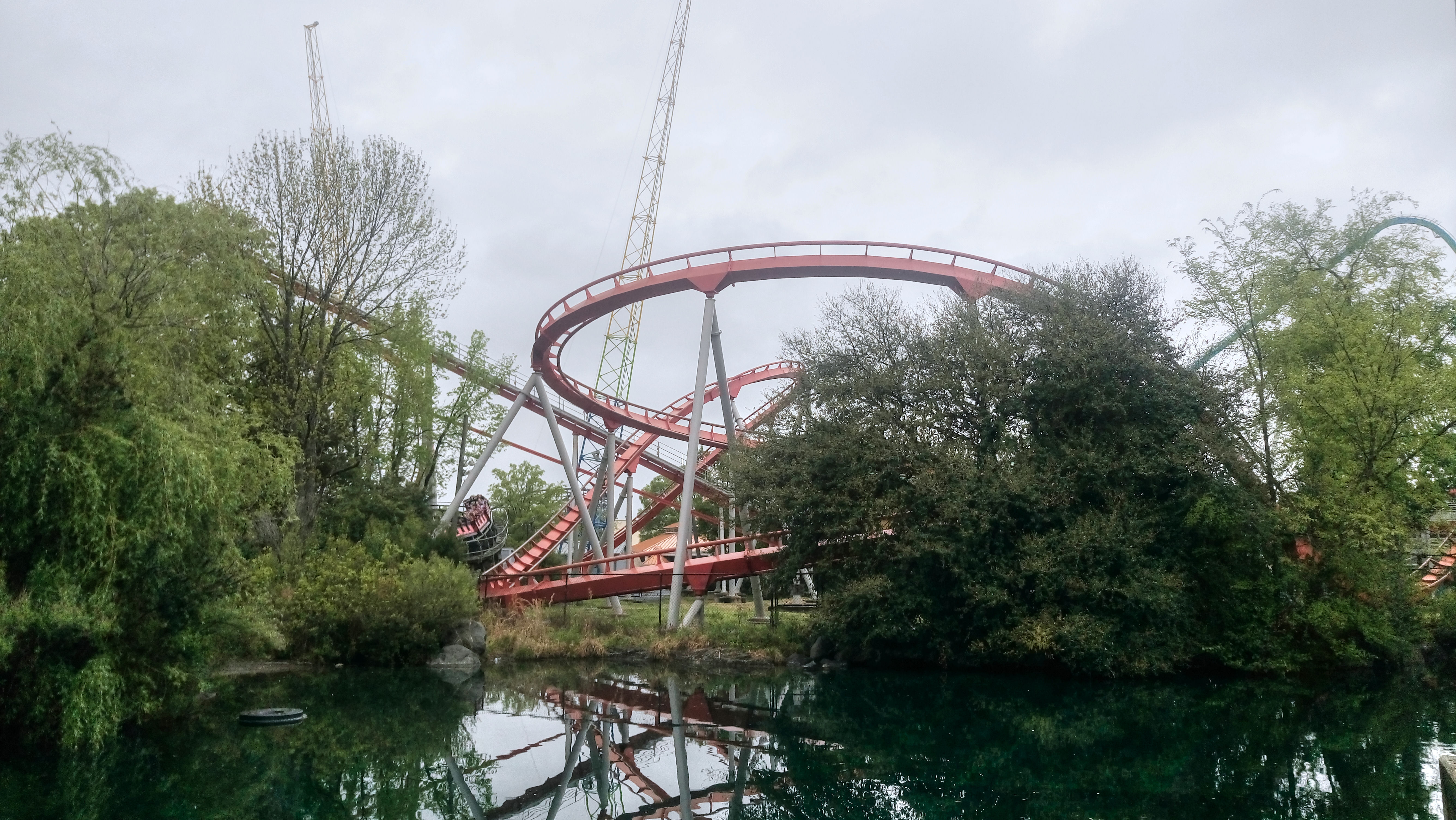 Vortex was B&M's 3rd stand up coaster and is the oldest one still operating under it's original configuration, i.e. riders still stand up on it. It's far from an enjoyable experience, they were already doing far greater things elsewhere this year with the debut of their inverted coaster, but although I've now ridden umpteen different versions of that creation I'm yet to nab the original and we're stuck with stuff like this for a while longer.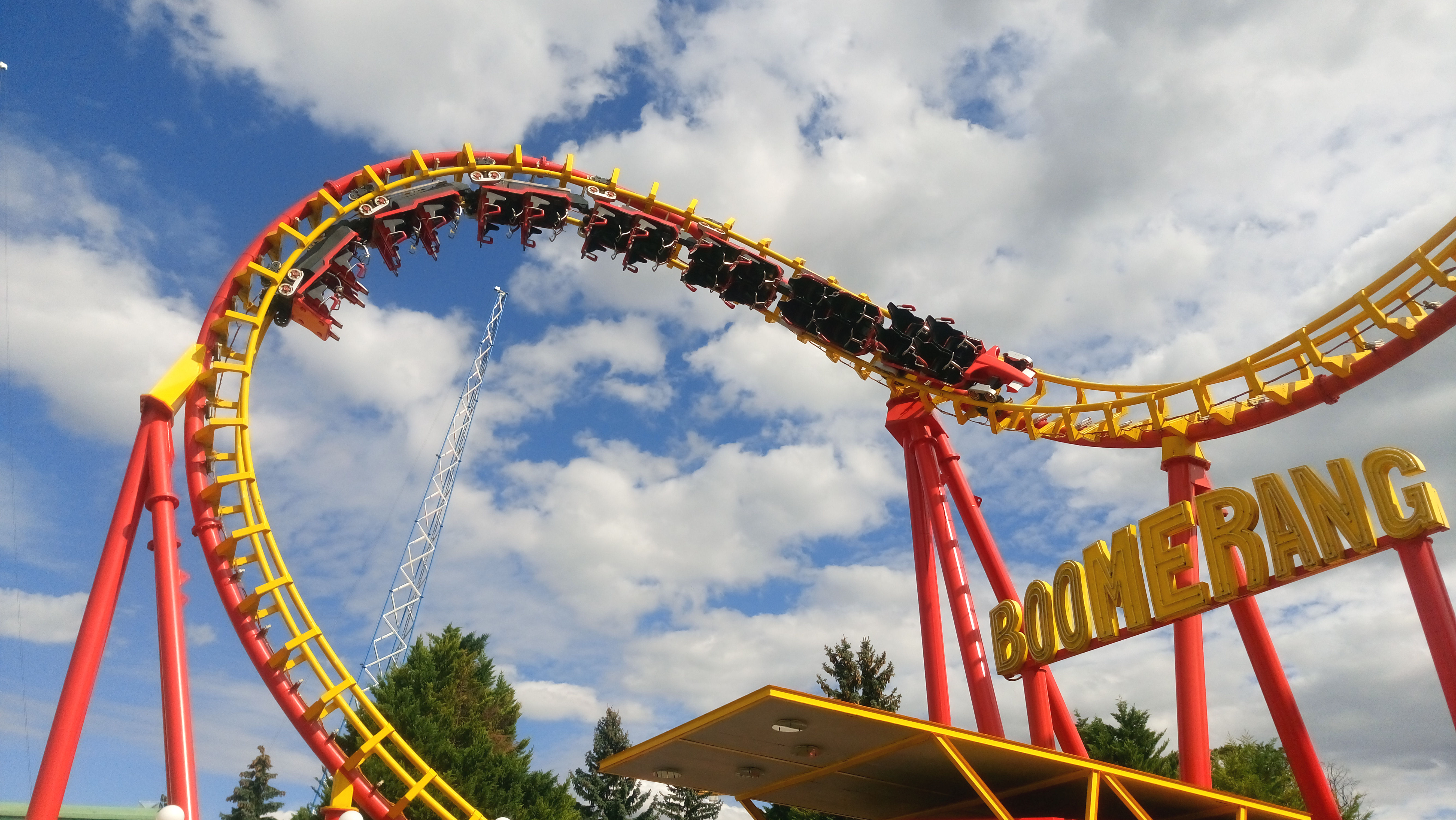 We're over halfway through the list and it hasn't got better than a Boomerang so it turns out I wasn't joking earlier, unfortunately. One of the most consistently sold models in the industry had been kicking around for a few years already by now, but what made this one special to me was the more recently retrofitted lap bar trains. They're a bit of an acquired taste, the bar itself is bare, unforgiving metal that can do some damage if you don't sit right, but the lack of being boxed in amongst cramped, oversized and unnecessary shoulder restraints just elevates the whole hardware just as much as it would with anything else. There are lessons to be learnt here, somewhere.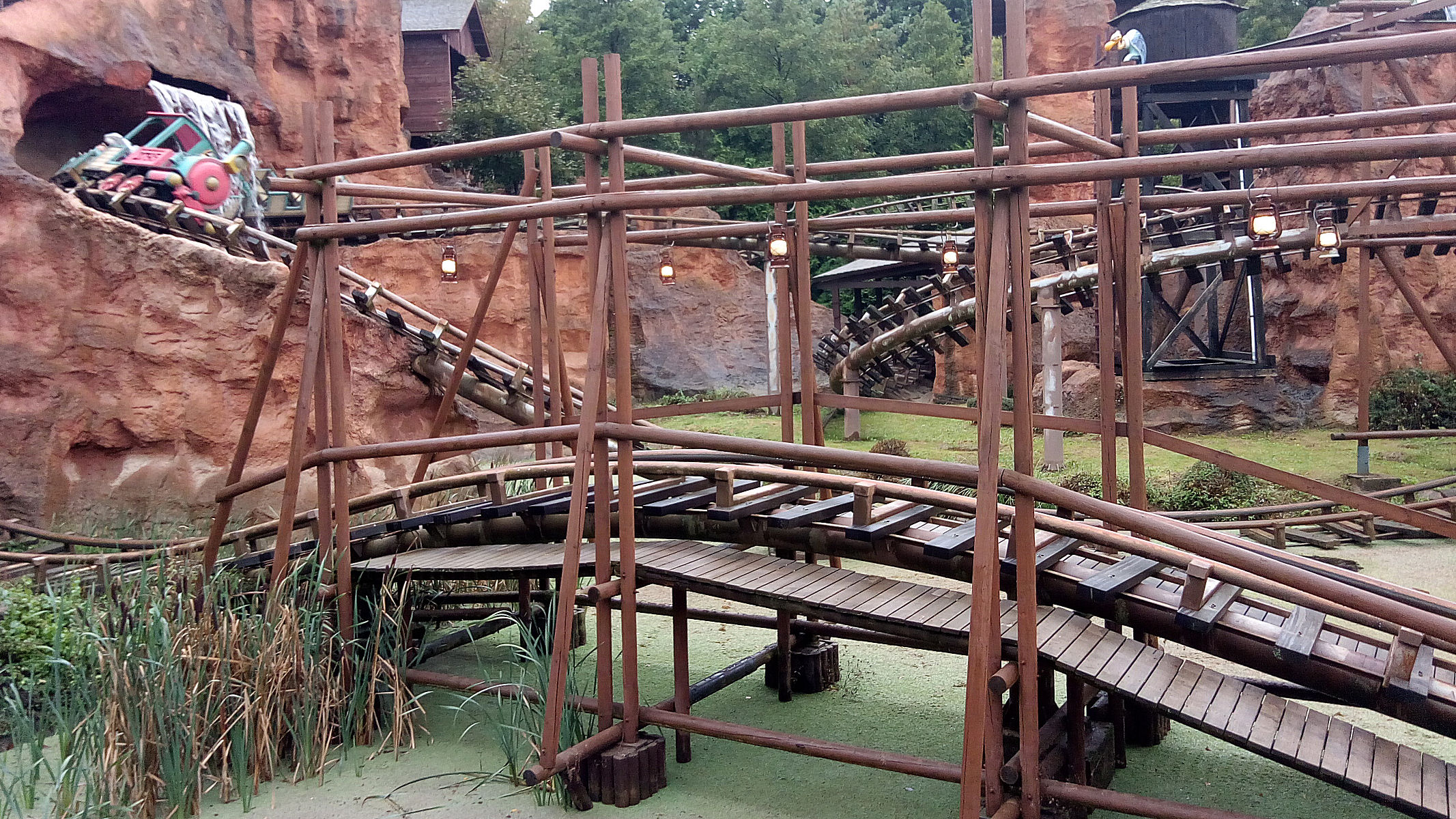 Vekoma kicked off yet another industry trend this year with a stock model mine train at Walibi Belgium, the two parallel lift hill design that can allow for yet another fun, family experience with plenty of rider interaction. As well as being the original, this was the also the first version I rode and I rather enjoyed it for what it was.
It took a while for the model to shift much and a decade later the Happy Valley chain over in China decided to pick up a few for themselves. In the same year as their final purchase of one of these, Chinese manufacturer Golden Horse had opened their first version of the exact same layout and have proceeded to sell at least twice as many to the local market. I can barely go anywhere in China without seeing one now.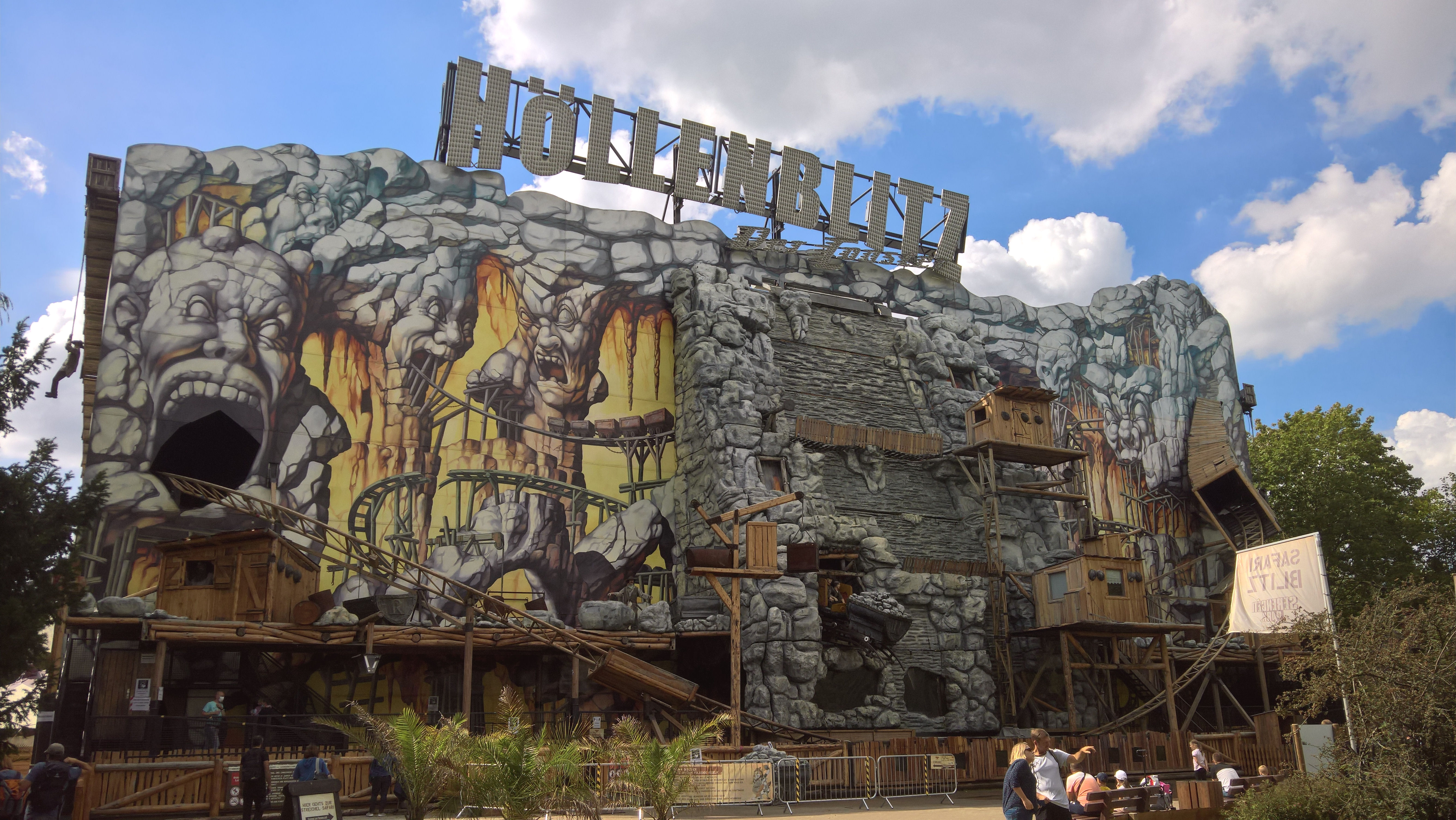 Finally at number 2 we reach a ride I can legitimately get excited about. This was the year that legendary travelling coaster Höllenblitz was first constructed. The attraction has had a long and successful career as an established staple of Oktoberfest funfairs and is one of the greatest examples of how much inventiveness, charisma and technical genius the Germans put into their travelling rides.
Höllenblitz had been on my to-do list for a long time. Rumours that it would come to the UK for Hyde Park's Winter Wonderland began to circle for several years after fellow touring legend Olympia Looping finally hit our shores, but these were just pipe dreams. Despite all the other issues of 2020, fortune favoured us on this particular front as the ride was doing a stint at German safari Serengeti Park. It was due to leave at the end of summer for an Oktoberfest that never happened, so it stayed put until the end of the season and, as we were taking our road trip through Europe at that time, we finally managed to catch up with it. It didn't disappoint.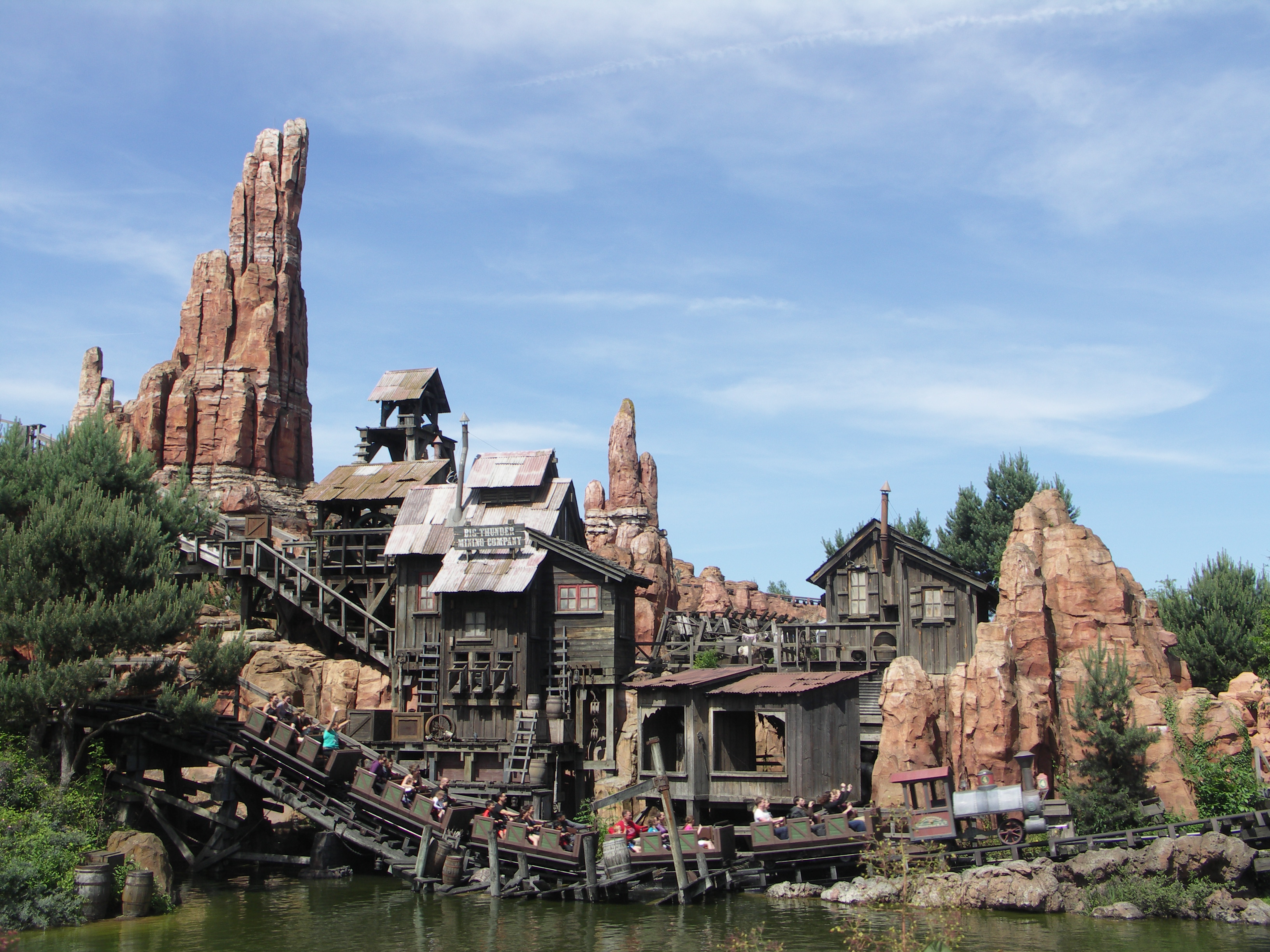 1992 was a notable year for theme parks in Europe, with the opening of Disneyland Paris. The only coaster to open with the park was Big Thunder Mountain, yet another variation on the attraction found at all the other Disney resorts around the world at the time. European manufacturer Vekoma were hired to supply the hardware and the layout ended up being the most ambitious BTM to date, utilising a dedicated island for the majority of the ride duration, with a substantial tunnel to take the train to and from the station on the mainland.
This remains the best version of Big Thunder Mountain for me, along with the usual sense of overwhelming fun and adventure the theming usually brings to the table, the end sequence into this tunnel has an exhilarating build of pace that gets particularly intense for a family ride.
---
I'll never truly know what the real highlight of 1992 was with so many contenders already out of action. It pains me to think that I won't be able to add any of these to the list one day.
The Arrow looping coaster Drachen Fire had a famously short run of just 6 years at Busch Gardens Williamsburg.
The insane looking suspended coaster Eagle Fortress also from Arrow, went before it's time, with just a single golden year operating alongside the Korean park's current star attraction.
Yet another significant Arrow suspended by the name of Hayabusa opened over in Japan, but lasted even less time.
Japan also received Fujin Raijin II, a hefty Togo stand-up and successor to last year's winner of these lists, which met an unfortunate end in 2007 with an accident that took a serious toll on the entire national theme park industry.
Disasters all round then. Or perhaps not quite.
The original Rattler at Six Flags Fiesta Texas opened this year, a wooden coaster that has at least been able to continue it's legacy in some form as a converted RMC hybrid Iron Rattler.

But are there any potential candidates still operating?
I really want to try Jupiter at Kijima Kogen, though I have my doubts about whether it's any good. The traditional Intamin wooden coasters are dying out, as are parks of this nature in Japan so it would be a shame to miss any more attractions from this era.
The final BHS/Schwarzkopf/Zierer breed of sit down coasters that I still need, originally from Japan, is currently residing in Russia and it's another one with intrigue points for me, although the restraints look unfortunate.
Desert Storm at Castles n' Coasters also interests me, mainly for the fact that I have no experience with the manufacturer.

The answer looks to be no, though I'll do my best to find out with what I can. I could really do with a time machine for this one.

Click here to continue the timeline.