10 rides I want from 2021
Obviously it's not the best of times to be thinking about these sorts of things and I'm likely tempting fate in doing so, but it just seems like the most appropriate topic to begin a new year with.
These are all rides I'm actively going to try and experience this year as opposed to a standard 'bucket list'. I'm generally loathed to write posts about attractions I haven't yet tried for two reasons, though hopefully I've come up with workarounds for both on this particular occasion:
1) I don't have any nice photos for them yet – instead you can have an external link for further reading and a related picture of another ride to which I can attribute some of my expressed interest
2) Raising expectations is a dangerous game – I can't pretend I don't have expectations or this list wouldn't exist in the first place, I just won't rank them in any particular order other than geographical

Oh well, here it is anyway.
---
I could have just filled this list with 10 rides from the 2020 American road trip that wasn't to be. There were over 100 credits planned and a ton of the industrys big names on the bill. Even if it does happen this time around, in order to keep this post a bit fresher I'll have give the rest of the world a fighting chance as well. I just can't go without mentioning a couple of absolute standouts.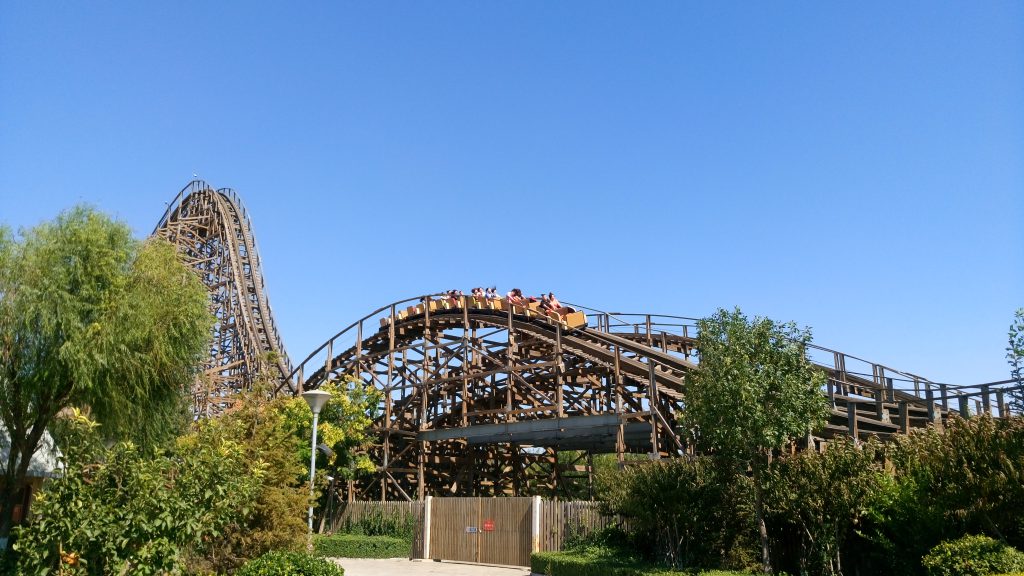 (Fjord Flying Dragon, Happy Valley Tianjin)
Voyage, Holiday World
Originally destined to be my 1000th coaster, Voyage would likely claim to be the king of Gravity Group woodies. It has the stats to back it up, being the longest and fastest they've ever designed and as they are my favourite manufacturer of the moment, the desire to finally get this one under my belt is obviously rather strong.
To add another layer of excitement and intrigue, the park holds an annual event intended entirely for enthusiasts and legend has it that the coaster is run at its absolute best (no trim brakes) just for them, for two nights only. I was booked to go last year and I'm already booked again for 2021. Make it happen.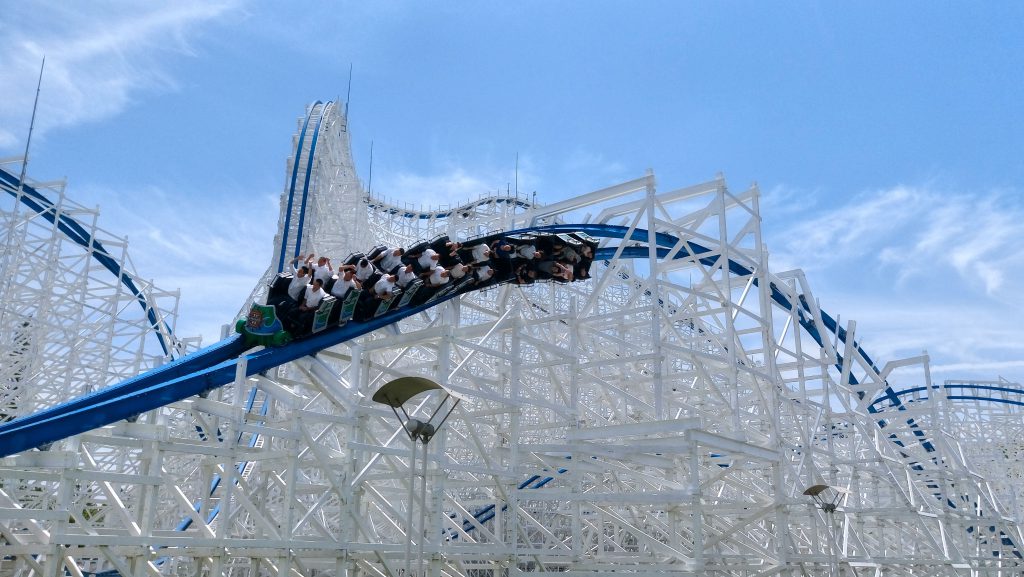 (Hakugei, Nagashima Spa Land)
Steel Vengeance, Cedar Point
The hype around this ride is inescapable as it now dominates every rollercoaster ranking system ever conceived. RMC are the most consistently excellent manufacturer around these days and, once again, their biggest creation to date certainly looks like a world beater.
I'm already hugely conflicted about Steel Vengeance and I don't even know much of what it does. While of course I want it to be the best thing ever, something I've been searching for for over 5 years now, I don't know if I want that best thing ever to be the same as everyone else's best thing ever. It's a tough spot to be in, but I'm determined not to let anything cloud my judgement when I finally get there.
---
I've still got 9 months of a Chinese Visa left and damned if I'm going to settle for just the one visit on this version when I did so well the last time I had one. There's always new and exciting stuff appearing over there on an almost weekly basis, so of course I already have a shortlist of attractions around a couple of regions with enough to keep me happy for a week or more, should the opportunity arise.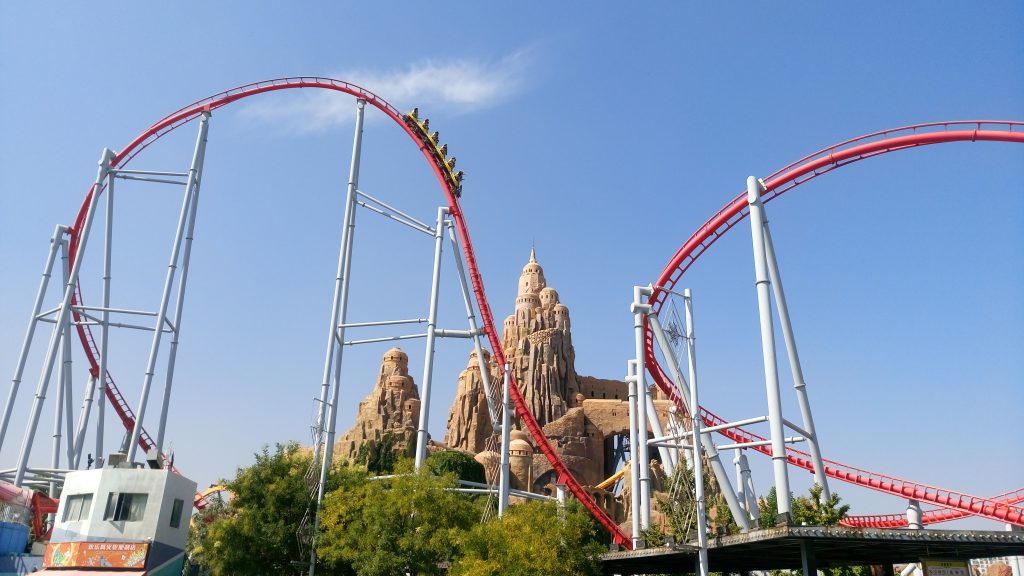 (Extreme Rusher, Happy Valley Beijing)
Launch Roller Coaster, Sun Tzu Cultural Park
For a glorious moment in time I had the full set of these S&S air launch coasters but then China had to go and throw a spanner in the works and order a couple more, both of which have been plagued with mystery and delays in construction. (There's also one on the US trip now, but enough of that already).
I already have history with this one, having intended to make it part of an itinerary back in 2018, except when I arrived in the region it wasn't anywhere near ready for me. The appropriately named Launch Roller Coaster seems to now be open and of course I'm hugely interested in nabbing it. They're an amazing ride type that the world needs more of and this one has already thrown some new and exciting elements into the mix.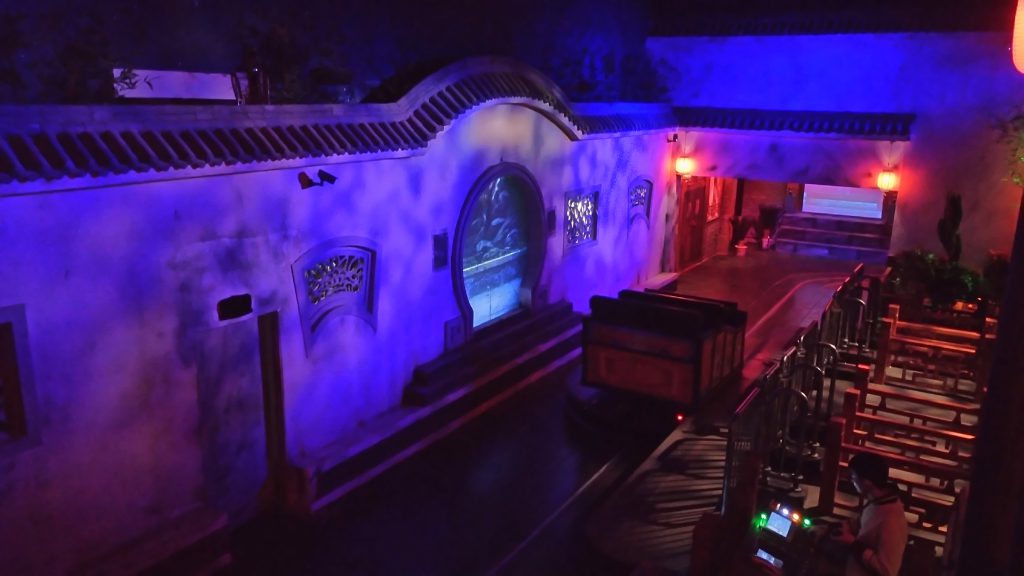 (Magic Gallery, Oriental Heritage Changsha)
Battle of Red Cliffs, Oriental Heritage Jingzhou
After rekindling my passion with Fantawild parks this time last year and having done a lot of recent digging on dark rides (for the eventual benefit of mankind – stay tuned on that one), this resort that I would have originally dismissed as inconsequential due to the atrocious coaster lineup appears to contain an exciting enigma of an attraction.
The name directly translates to 'Burning Chibi' and as per usual for the franchise should be based around historical events of the region. Images on their own website are fleeting though there's one of fire, one of some dark ride track and those alone are enough to get me buzzing, but 'the largest naval battle in history' as a fresh Fantawild attraction? I'll be there.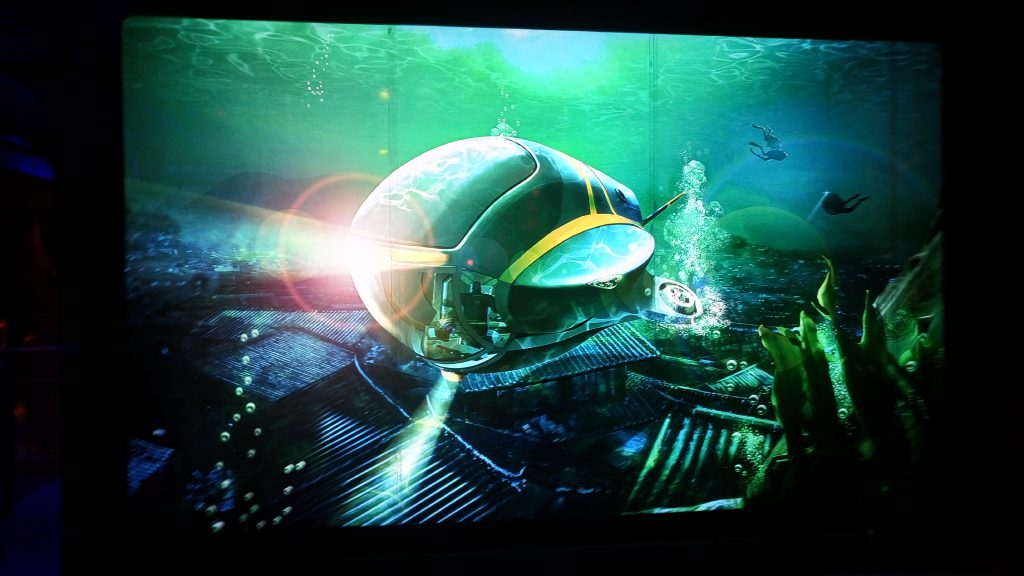 (Mysteries of Chaohu, Hefei Wanda Theme Park)
The Final Sea Battle, Wuxi Sunac Land
I know even less about this one and though it comes with less of my romanticised notions of discovery, I've been saying for years that Wanda (now Sunac) should up their dark ride game, or at least bring them into the same park as their world class coasters to prevent me from prematurely ending a good marathon and having to visit a separate establishment in a mall afterwards.
It would seem this has now happened at the Wuxi park at least and while Falcon is also a must visit, from the little I've already learned, I'm rather more intrigued to see how this attraction fares against local rivals.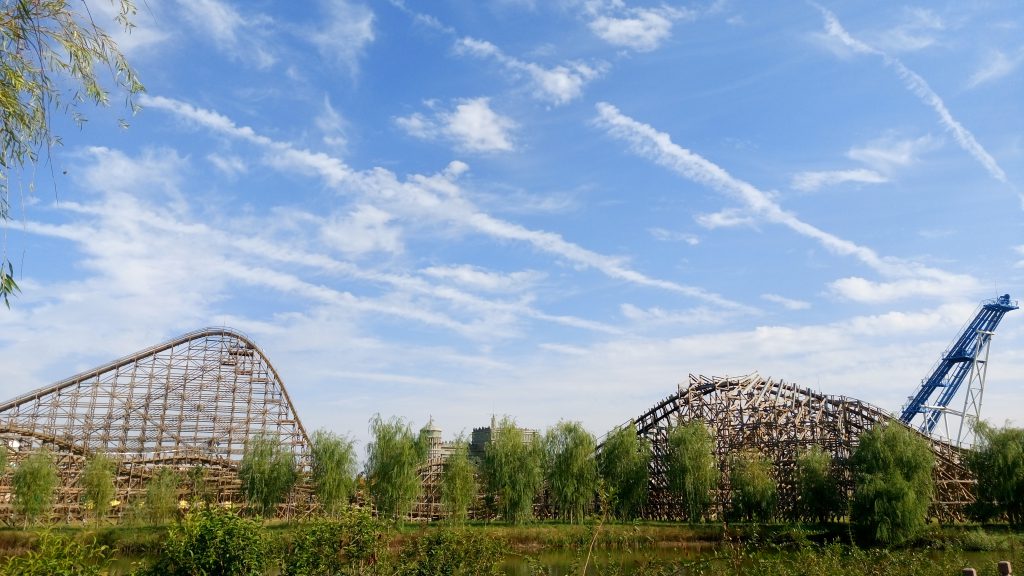 (Jungle Trailblazer, Oriental Heritage Jinan)
Time Travel, Hot Go Park
Another ride I have history with and another set for completion. During a particularly painful moment of the hobby I saw, with my own eyes, this wooden coaster creation hanging off the edge of a hill, but only through the window of a taxi. I was out to collect all the Gravity Group rides of China in 2018 and foolishly let this one slip through my fingers due to a silly little thing called seasonal operating schedules, something I didn't even know the country had for two long visits prior – it gets cold up north you see.
Of course now, several years later, there's another of their woodies being built and I might forever be chasing my tail because of this mistake, but the the plan is to get both, and for size, location and personal revenge this one still resonates with me far more than any other.
---
Closer to home, everyone, literally everyone, is going (or at least wanting) to be going to Belgium this year. It's about the only certain thing for 2021. Why? Because two of the most exciting looking coasters in Europe are due to debut less than 100 miles away from each other and that makes for a perfect little weekend break. You can count me amongst the masses, I'm not one to miss out on these things.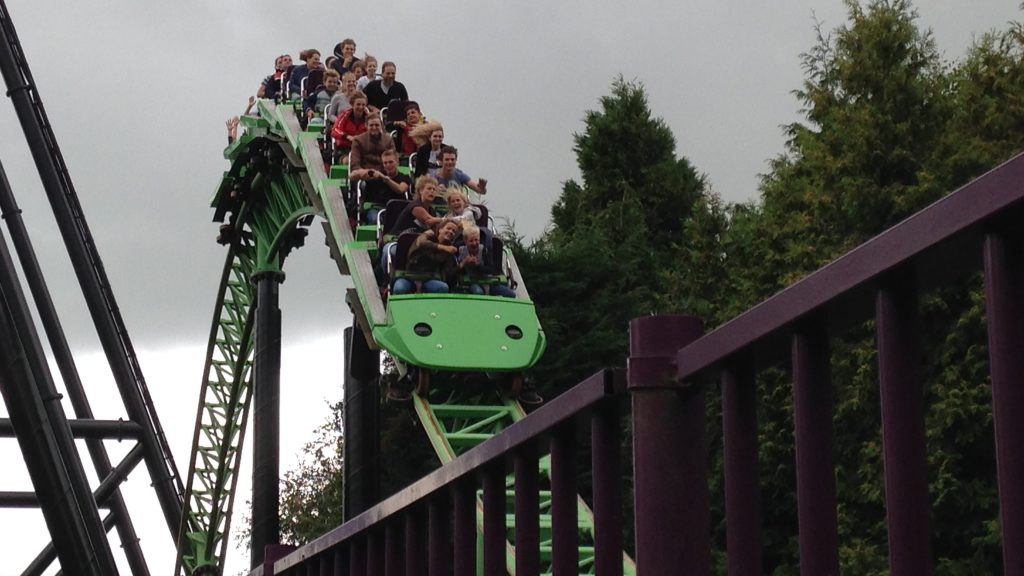 (Goliath, Walibi Holland)
Kondaa, Walibi Belgium
Intamin perfected the airtime machine back in the early 2000s but I personally don't feel the designs hold up very well against their more modern counterparts nowadays. Goliath is due to lose its last Beneluxian statistical records this year to a brand new rival in a neighbouring Walibi park and this move couldn't be more welcome.
Things have come a long way in a short time and it seems that all the top manufacturers are taking inspiration from one another with exciting layouts we never previously would have expected and from the very little I've seen (still not one for spoilers) I'm dying to try this one as soon as possible. It's time to bring the Intamin Mega coaster into the roaring '20s.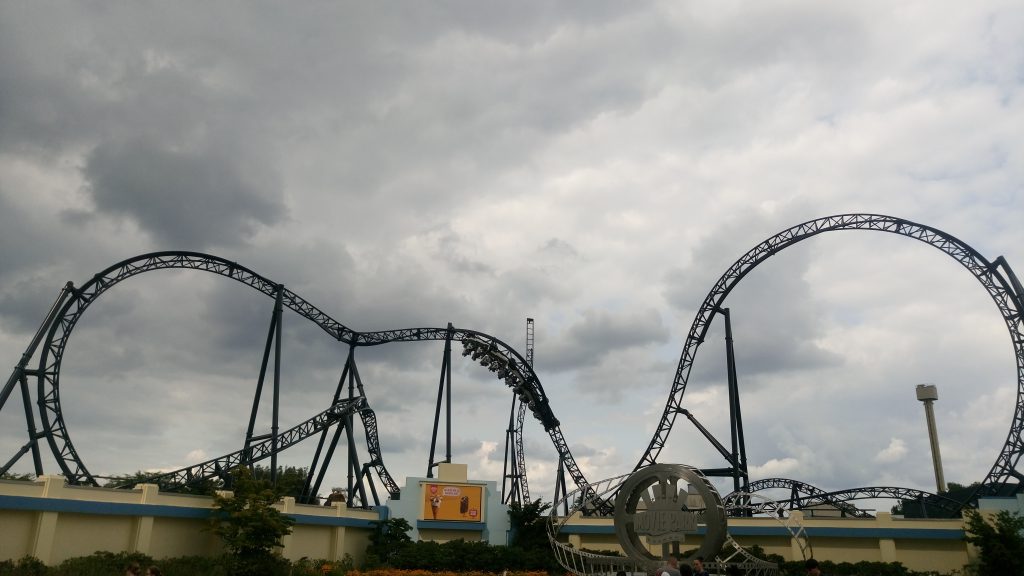 (Star Trek: Operation Enterprise, Movie Park Germany)
Time Traveler(?), Plopsaland de Panne
It seems we don't know the official name yet and I'm very much hoping it's not this one, because there's already another Time Traveler, the same ride type, which also could have made this list were it not for me advocating diversity in yet another way throughout this post.
It just so happens that this Belgian build looks to be a lot more intense, though perhaps less pretty, and it would be great if I could compare the two in a short time frame, particularly as I'm yet to even try an elusive Mack Xtreme Spinner and there's nothing else on the market quite like it yet. I love a Mack launch, me.
---
Florida is the biggest black hole in my theme park arsenal. How can I have been all over the world and still not set foot in what is arguably the capital? With the world's largest Disney and Universal resorts and biggest named Busch Gardens and Sea World parks there's enough in this one state to keep anyone, including me, going for weeks. The answer is, simply, I've never got round to it. But I want to. And as such, I've never even looked in great detail at what's there. I know the obvious coaster stuff, but not the ins and outs of each resort and it now feels like I'm clinging to that rookie state for as long as possible, just to feel wide eyed and innocent one final time in this hobby.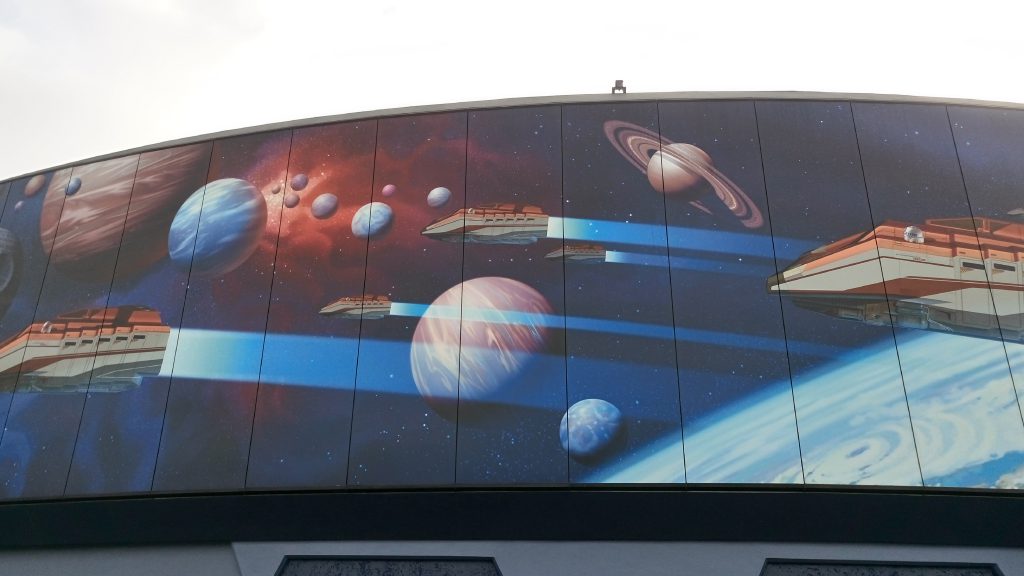 (Star Tours – The Adventures Continue, Disneyland)
Star Wars: Rise of the Resistance, Disney's Hollywood Studios
I know nothing. Absolutely nothing. It's a trackless dark ride, right? And, and, Star Wars. My absolute favourite film franchise.
You can quote me on here as previously saying that I would get excited simply if I ever got to see Crait on an upgraded Star Tours simulator cycle (and those rides just do nothing for me, really), so the fact that there's a brand new, specifically designed, reputedly next level Disney dark ride themed around the modern material is… well… I'm still not ready for Florida. And I don't think I ever will be.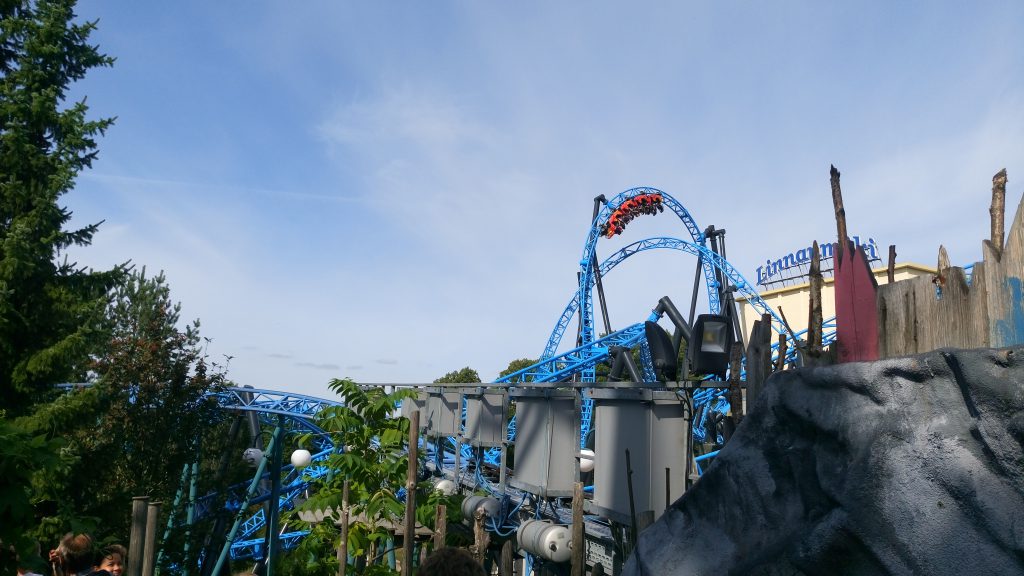 (Taiga, Linnanmäki)
Velocicoaster, Universal Studios Islands of Adventure
Back in the days of Revenge of the Mummy, Universal were setting the precedent for combining thrill rides with immersive theming and I'm yet to see another project come close to matching the things that I specifically love that attraction for.
Velocicoaster would seem to go down a slightly different road, perhaps inspired by ol' Taron by being a densely decorated Intamin multi launch coaster and while I'm not the biggest Taron fan out there, my experience with their latest and greatest, Taiga, has me overwhelmingly hopeful that these two giants of the industry can pull off something as similarly unrivalled as the Mummy, in its own special way.
I've also already had a literal, actual dream about this ride becoming my new #1 rollercoaster. Is that setting the bar too high?