Rollercoaster Ranking – Intamin Woodies
The world hasn't seen Intamin build a new wooden rollercoaster for over 12 years now and it's a real shame, as a certain few turned out to be particularly spectacular, still holding their own amongst the latest and greatest from the Gravity Groups and GCIs of today. Unlike these rivals, Intamin design and create many other ride types from their edgy and innovative steel coasters to a multitude of water and flat rides, so their portion of the wooden market has always been rather limited.

They began using the material in 1981, boldly putting out the world's fastest wooden rollercoaster of the time at Six Flags Great America – American Eagle remains the largest set of racing woodies to this day. Over the next 20 years only a handful more were built, with most of the market interest coming from Japan.
Japan's latest wooden installation in 2001 was also the last to be created in a traditional manner by Intamin. In the same year their now well renowned pre-fabricated design was also introduced over in Germany. This 'pre-fab' style involves a unique manufacturing process for the track which allowed woodies to go steeper, faster and smoother than ever before. Only 4 of these have been built so far and though they are still available as a product, all has gone quiet on that front, the most common assumption being that this is due to the comparative cost of purchasing one.

This was always a both desirable and achievable collection to me and I have managed to ride all of the pre-fabs now, along with a couple of the older style (still need that original). There really is no comparision in ride experience between the old and the new – the design is that revolutionary. I feel that I have to flesh out this list somehow though.
---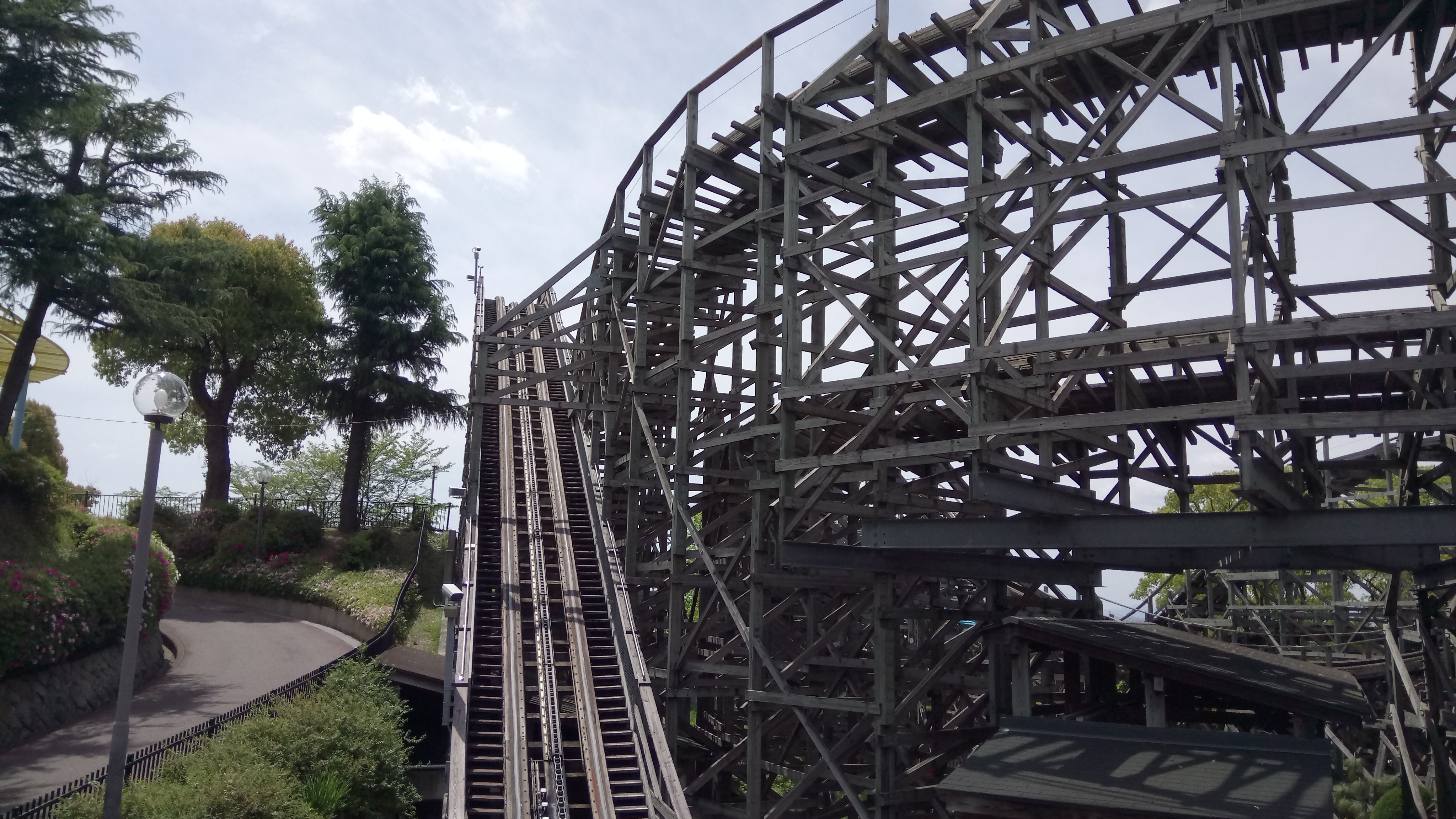 This little woodie is cute and fun, much like the park it lives in, but it really doesn't do a whole lot. Some semblance of airtime and a lot of long corners. I hope this isn't the reason Japan seem to have given up on wooden coasters.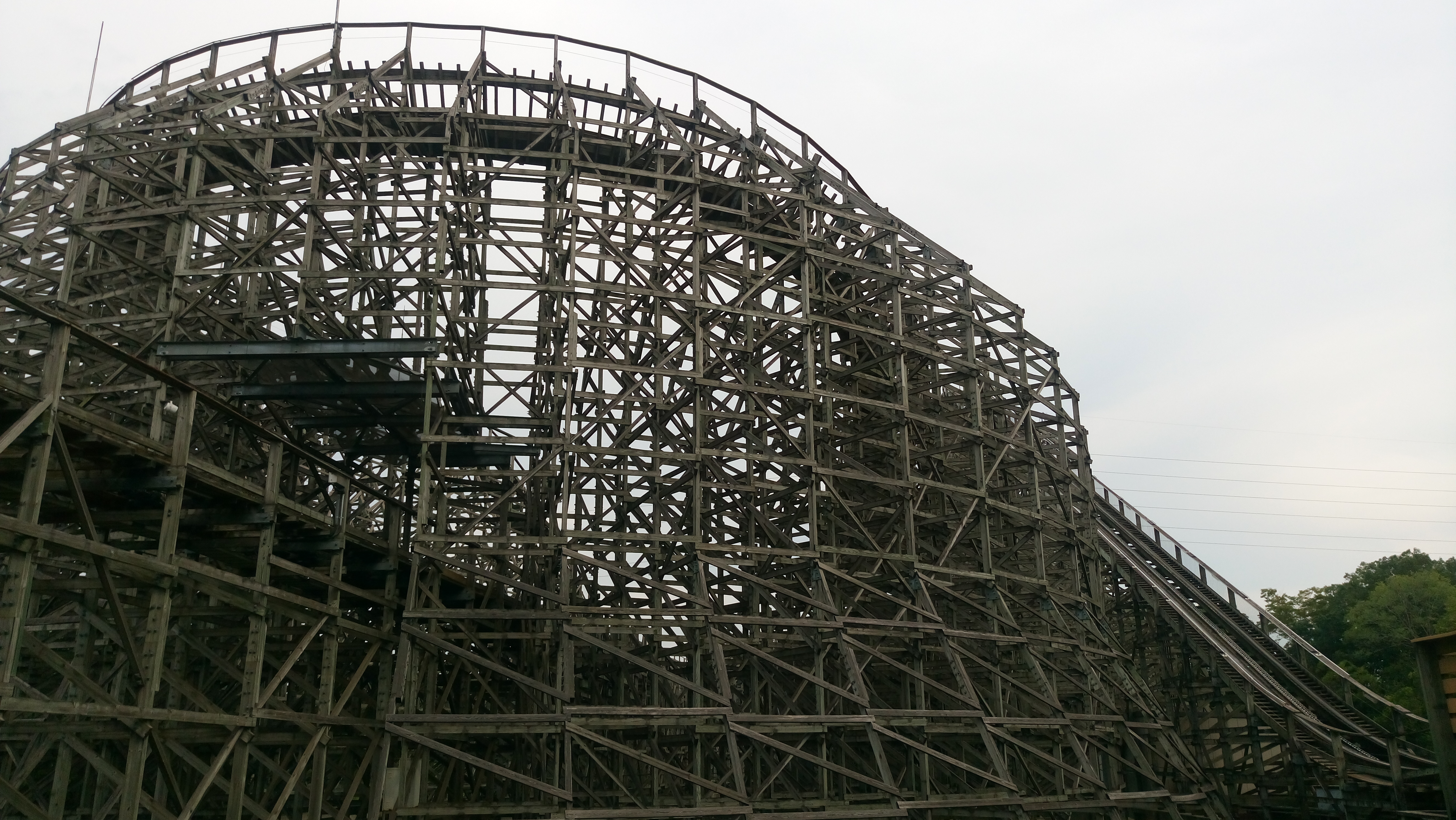 Sadly now defunct, Regina can only really be described as bigger Elf. It rode largely the same, albeit twice the size – some semblance of airtime and a lot of long corners. It's hard to believe that these two were installed only 12 months before this game was changed forever. Definitely playing it safe here.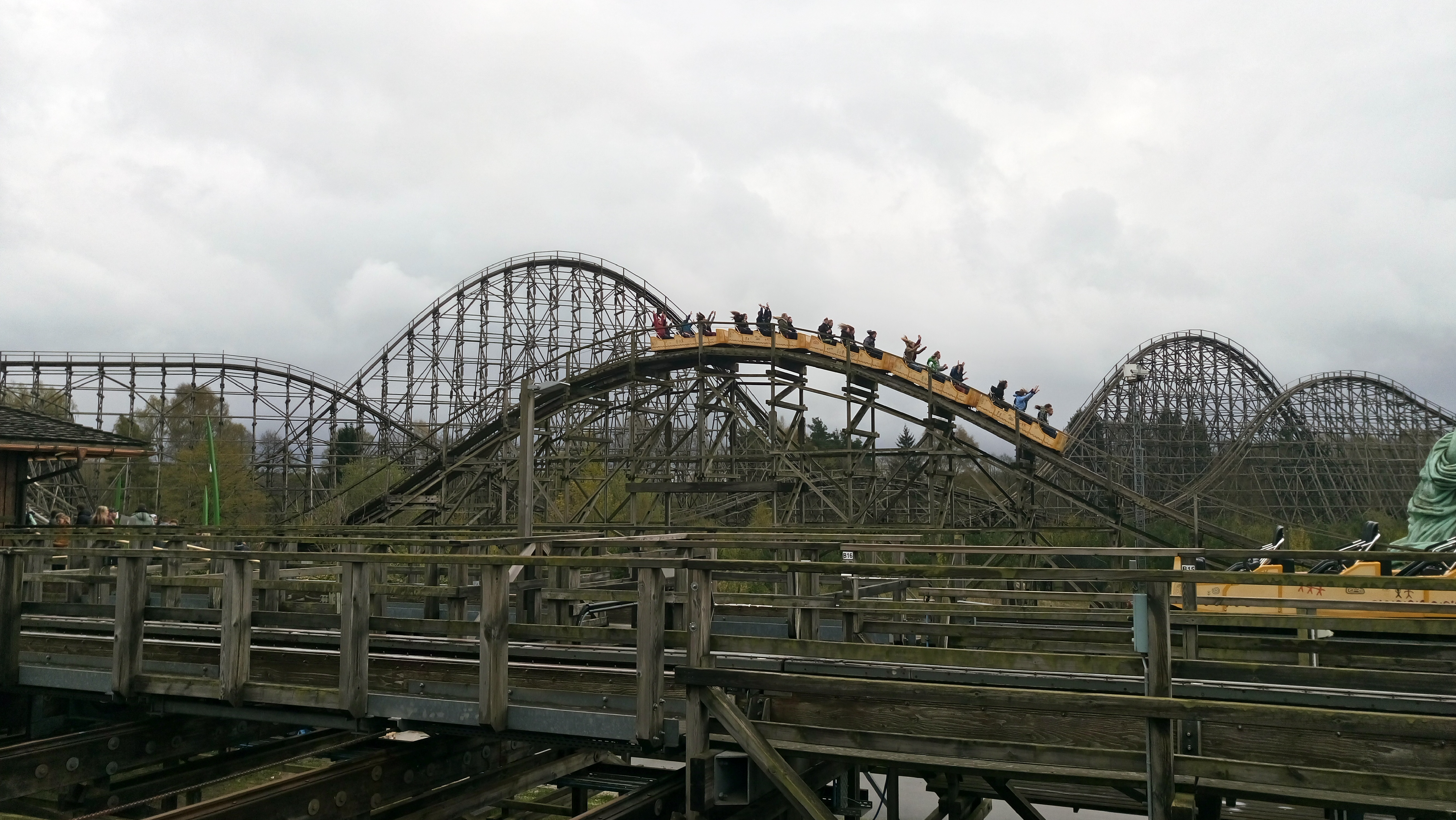 Not playing it safe comes at a price though, and a particularly hefty one for Heide Park. By the time I reached Colossos in 2016 it appeared to be a shell of its former self. The airtime was strong, but it rode very poorly in the bottom of the dips and throughout the long corner (singular this time at least). The ride closed just 3 months later and after what appeared to be much deliberation by the finance department, underwent an extensive refurbishment. Reports would suggest that this didn't really help much, which is a shame – this legendary coaster started something truly great.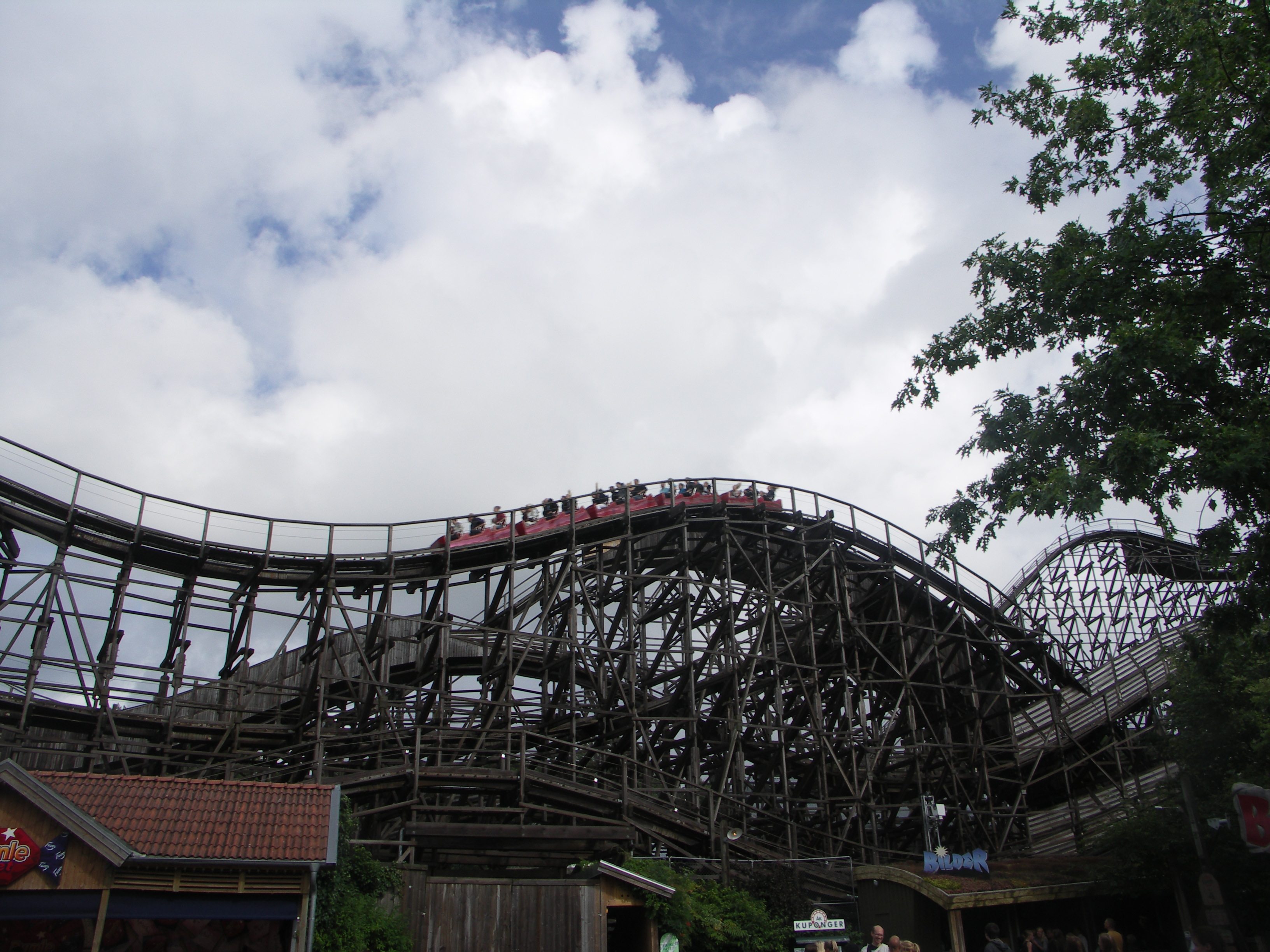 My favourite coaster is complimented by a cracking woodie and it would have to be, to make me even consider walking away from Helix for more than a few minutes. Balder is characterised by being both compact and weirdly smooth, squeezing in as much wild airtime as physically possible between the unwanted return of those long corners. The design is far from my favourite when it comes to wooden coasters as it becomes almost laughably predictable after a couple of goes, even though it's still an amazing experience.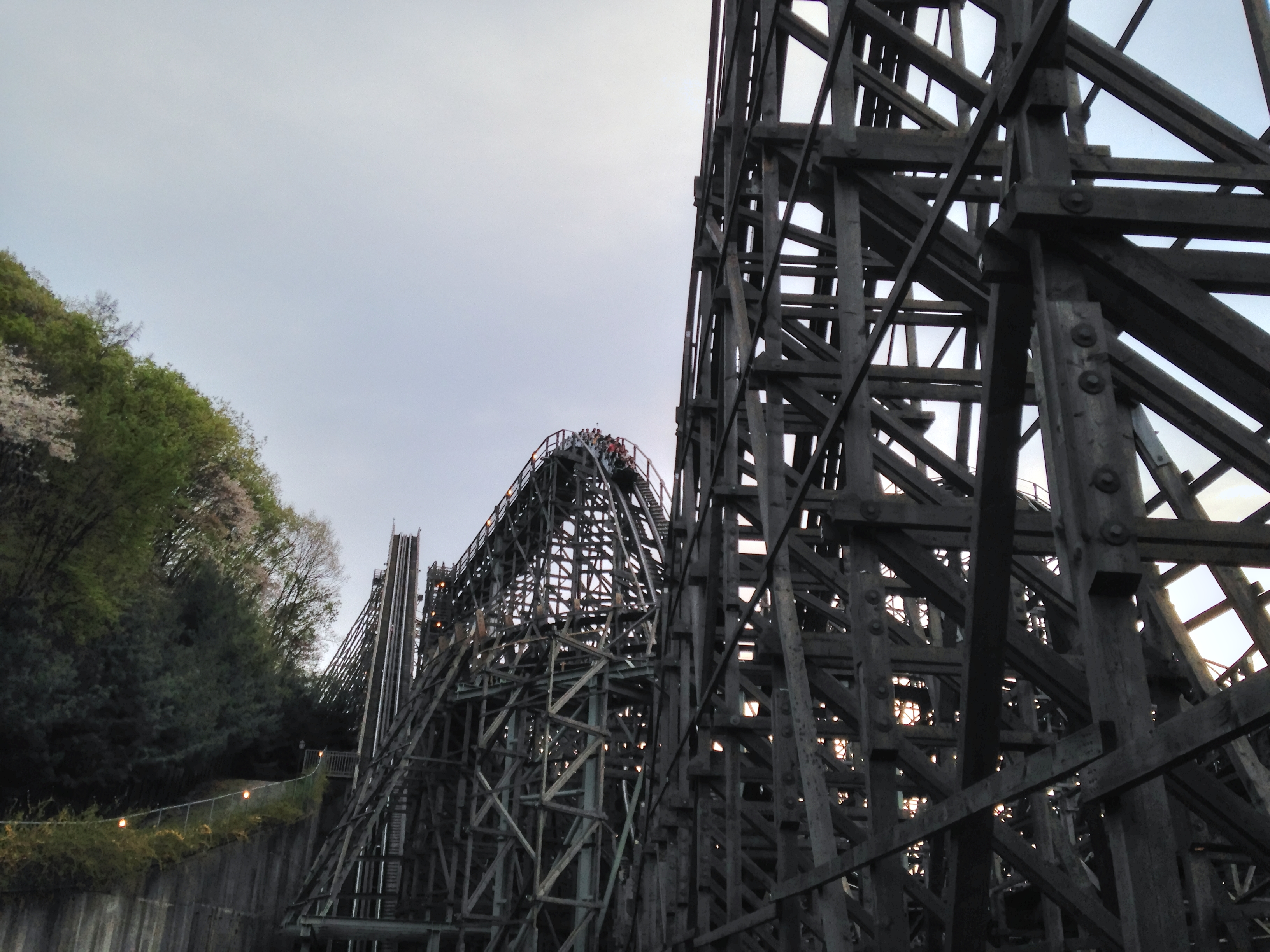 This remains the most recent installation and it's hard to wonder how it could be topped. Allegedly the park asked Intamin to design a combination of the two most recently built pre-fab coasters, somehow on the side of a hill, and T-Express was born.
While I adored this ride the above story does bug me, as the second half is almost exactly Balder again, long corners and all. To its credit, the trains are longer and it seems to haul through this part a lot quicker with a slightly more out of control feeling. The first half is where it's at though.
The steepness of the initial drop still defies belief and the shaping is simply awesome to behold on ride. You can't even see all of it, it just disappears into nothing below you. The subsequent hill is one of the greatest moments of airtime in the world, ever, providing a sustained and surreal moment of not even knowing what to do with my arm, legs, anything. More of that please.
And here it is. More. El Toro was the last of the collection for me and the perfect way to finish it. Everything I loved most about the others rolled into one mind blowing package.
It has a slightly rougher edge to give it character and the whippiest corners in the business through the 'bucking bronco.' That first drop. That hill. That hill again. That other hill. If I hadn't ridden Skyrush the previous day it would have been the most intense airtime ever.
Bow down to the bull.