Park Ranking – The Happy Valleys
Happy Valley, under the OCT group, were the original major theme park chain in China. They led the way in introducing imposing and impressive thrill rides from Western manufacturers (sadly beginning with the Vekoma SLC) to the local population and were at least partly responsible for kickstarting the current boom in theme parks being thrown up throughout the country, at a rate which the world has never seen before.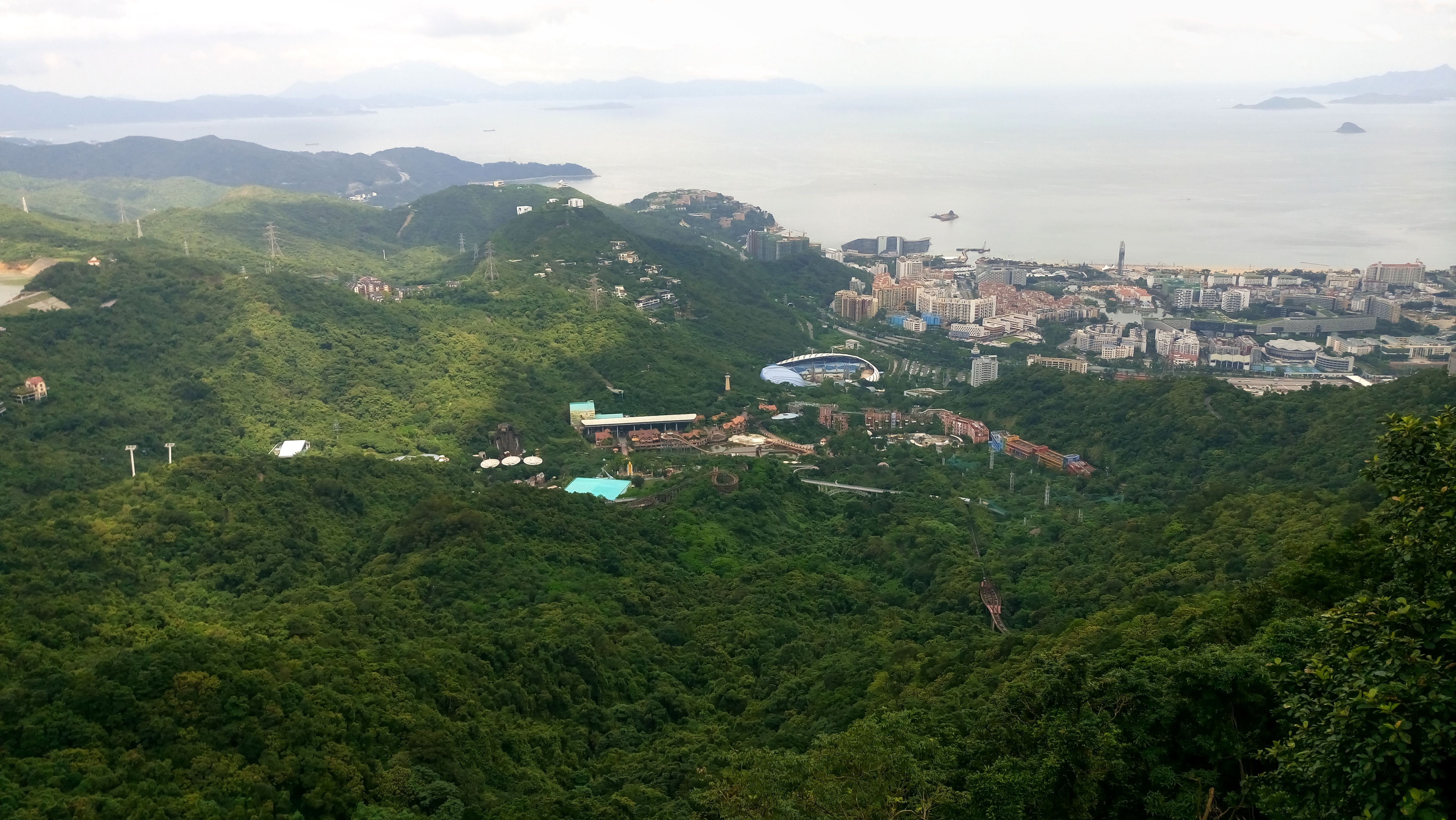 The company currently has 7 amusement parks under this name up and running across many major cities, along with some other resorts such as the Window of the Worlds, OCT East outside Shenzhen (home to Knight Valley and the wonderful Wood Coaster) and have recently started developing a second brand of properties titled Visionland, with a heavier focus on emulating a 'movie park' with more dark rides, less coasters.

Today I'll be sticking to just the Happy Valley parks as they're more directly comparable and I have managed to visit all of them so far, though there's another already on the way – I'll try my best to keep up. I do find parks a little harder to rank as there's just so many factors involved in how a visit goes and impressions are made, so I've split things into a few significant categories: the ride lineup, the overall look and feel of the place and any particularly positive or negative personal experiences.
---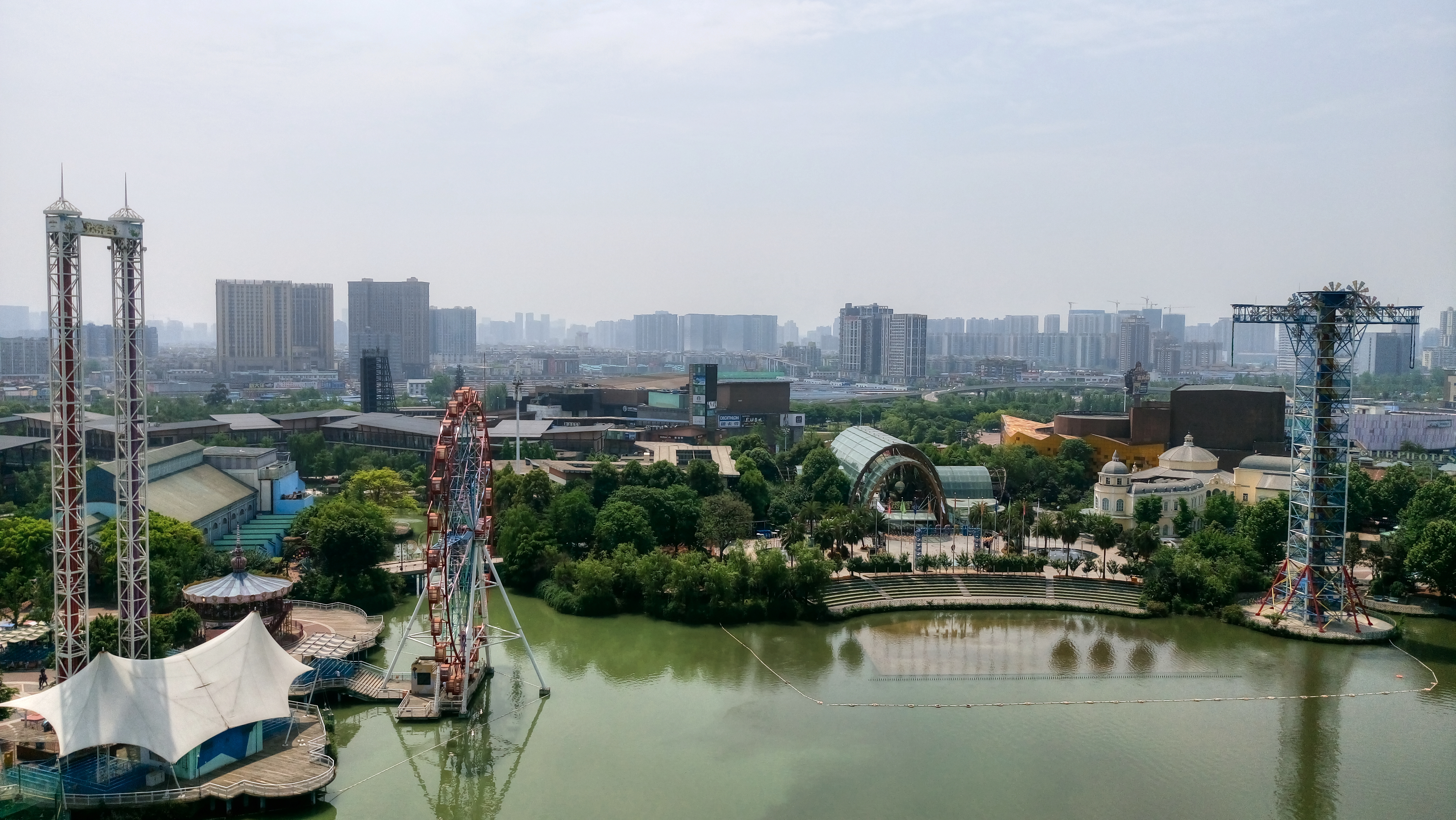 This will be a common theme throughout the list, but the place looked good only in parts. Mainly the new area was nicely decorated and integrated with some existing rides that received an image overhaul. Other places were particularly grim and falling apart. The SLC queue consisted of nothing but metal cages and the state of the nearby dark ride was a complete embarrassment.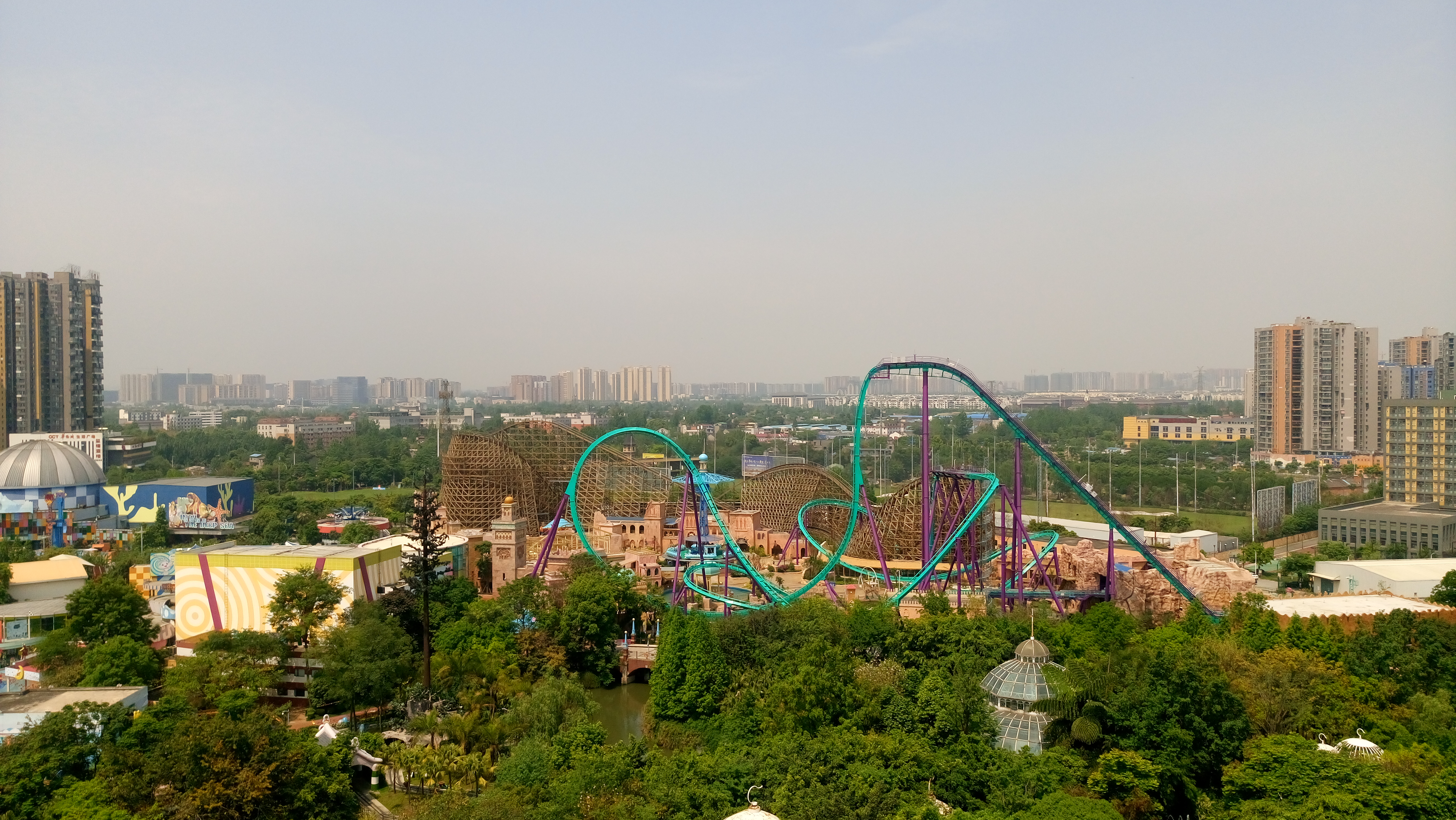 Rides: The park had a significant expansion just before I arrived, adding a GCI and B&M dive to the roster. Before this I can only imagine how comparatively dire the lineup would have been, relying solely on the cloned Intamin Megalite to do all the heavy lifting. I do appreciate the fact that both of the new rides were custom designed and even had a little interaction between them, but they were both a little underwhelming for their ride type.

My experience? Not good. Not good at all. I arrived on my first day to be told that all three of the major coasters were down for 'annual maintenance' at the same time and had to re-arrange our trip around returning another day to counteract this. The staff were also the worst I have encountered anywhere in the country. The usually light-hearted process of that infamous OCT invention, making guests exercise in the station before riding the biggest thrill rides, was treated with almost military diligence – anyone who did not fully conform got angrily shouted at by ride hosts.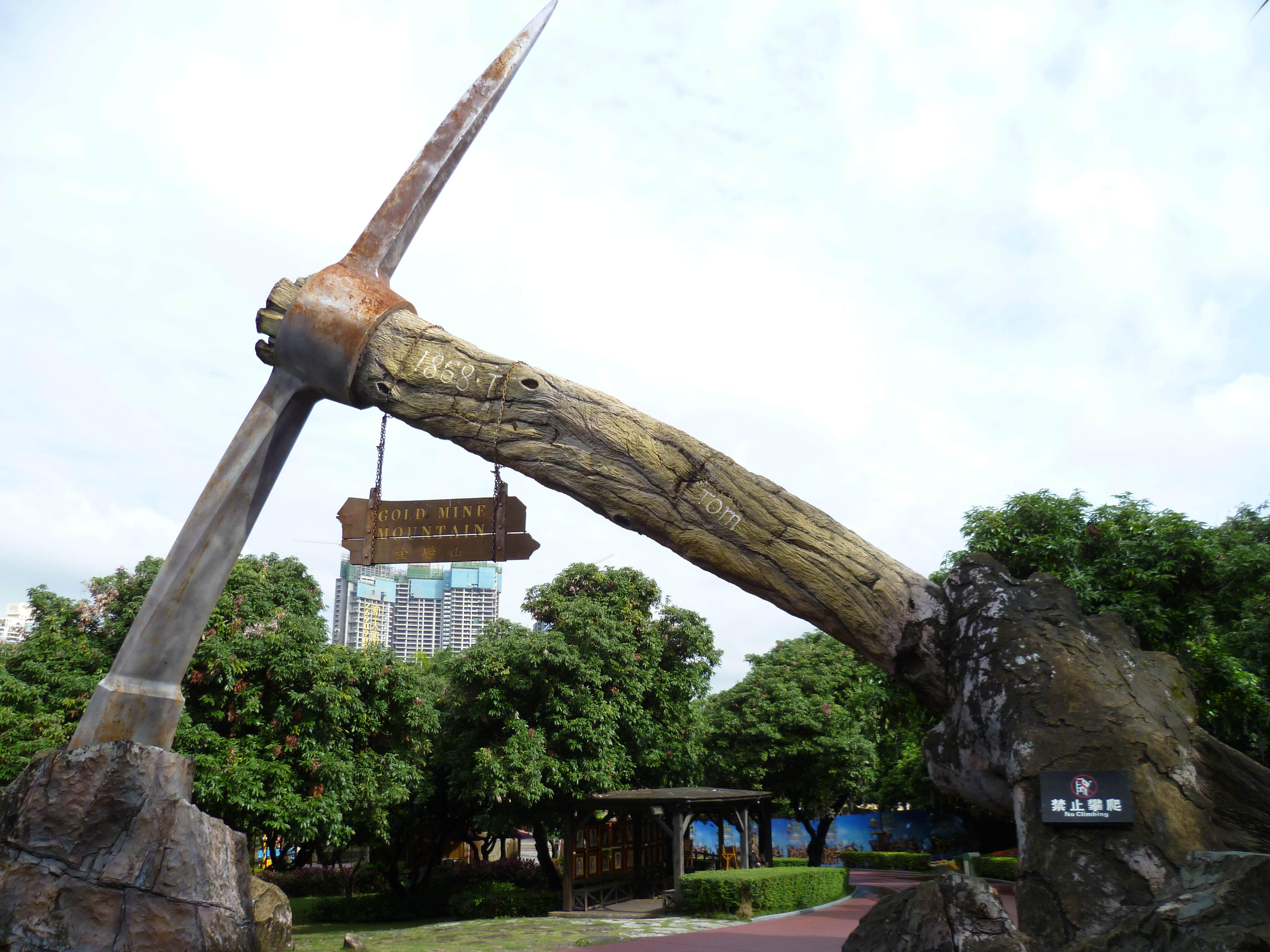 The place has been an absolute wreck on both occasions I've visited. A long term development plan left half of it to look like a construction site (and now that it's done it doesn't even seem worth it). The Shangri-La theme around the star attraction does have a lovely vibe but that's as far as it goes.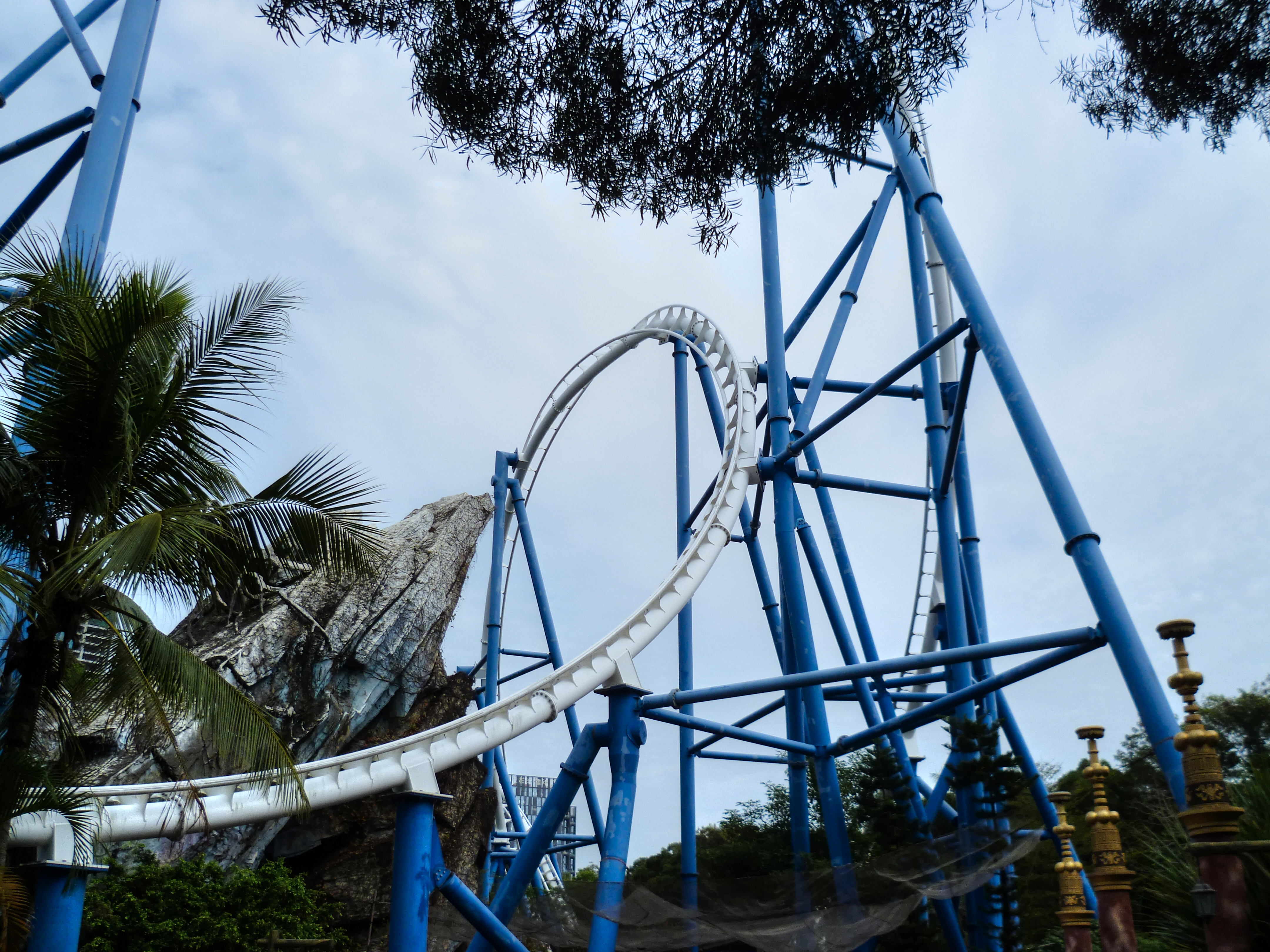 Rides: All about that Bullet Coaster. The standard lineup of SLC and mine train, even the fact that they have since added a Mack Powersplash does nothing to compliment the amazing S&S air launch coaster.

I ruined the place for myself on a second visit. Nothing had improved, everything had got worse and even Bullet was running far more poorly than I remembered previously. As amazing as the initial development of these parks in China are, it's all too often followed by complete neglect. Why look after something when you can just build another one?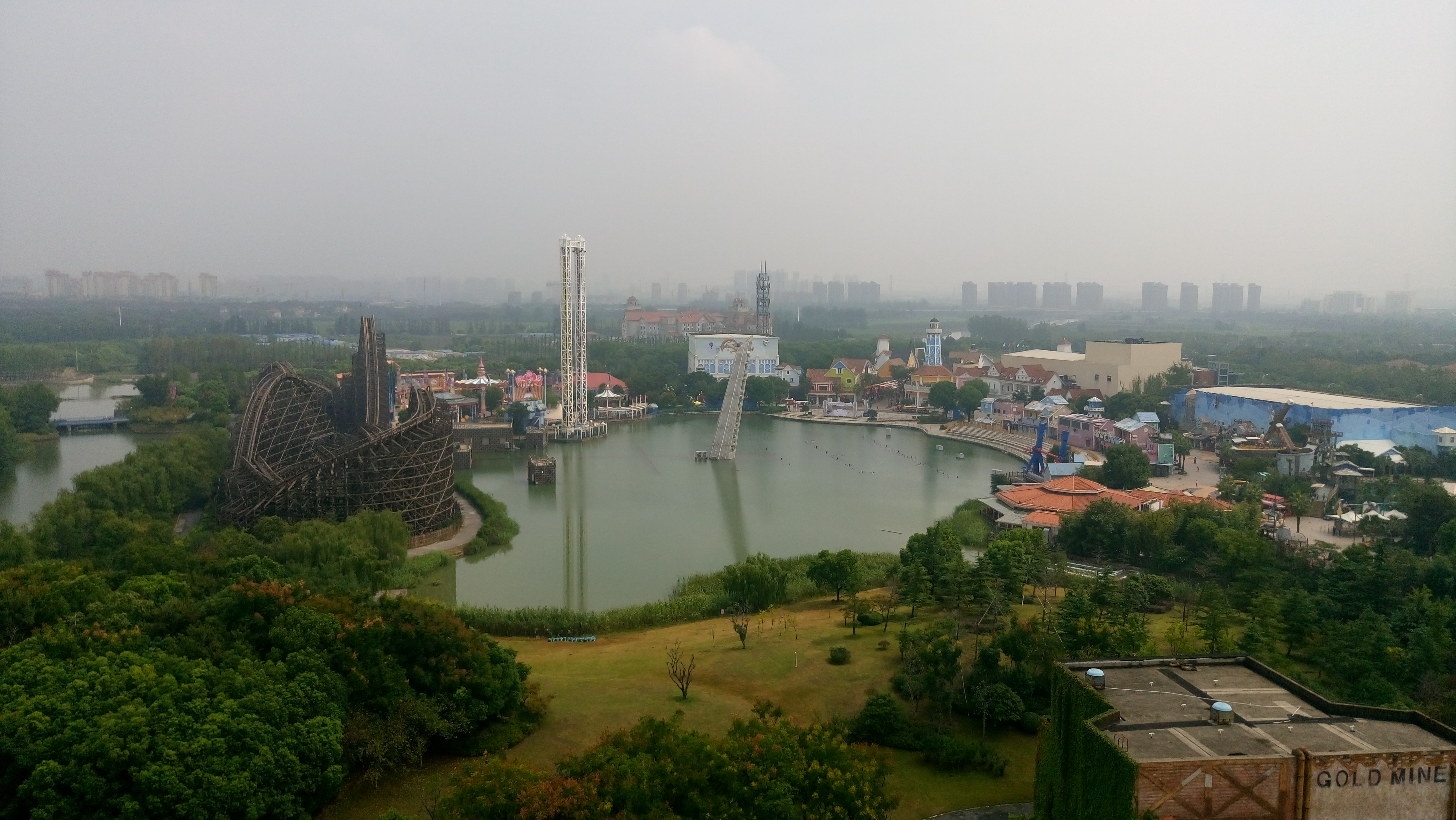 The main things that spring to mind on the feel of this place are 'big' and 'hot'. There's huge open areas of unshaded pathway (I remember none of these trees) between some of the attractions that take forever to navigate. Like with Shenzhen, the Shangri-La area is the standout on looks, but there's absolutely no attempt on most of the other coasters and the poorly maintained front end of the park with its crude circus theming is quite the eyesore.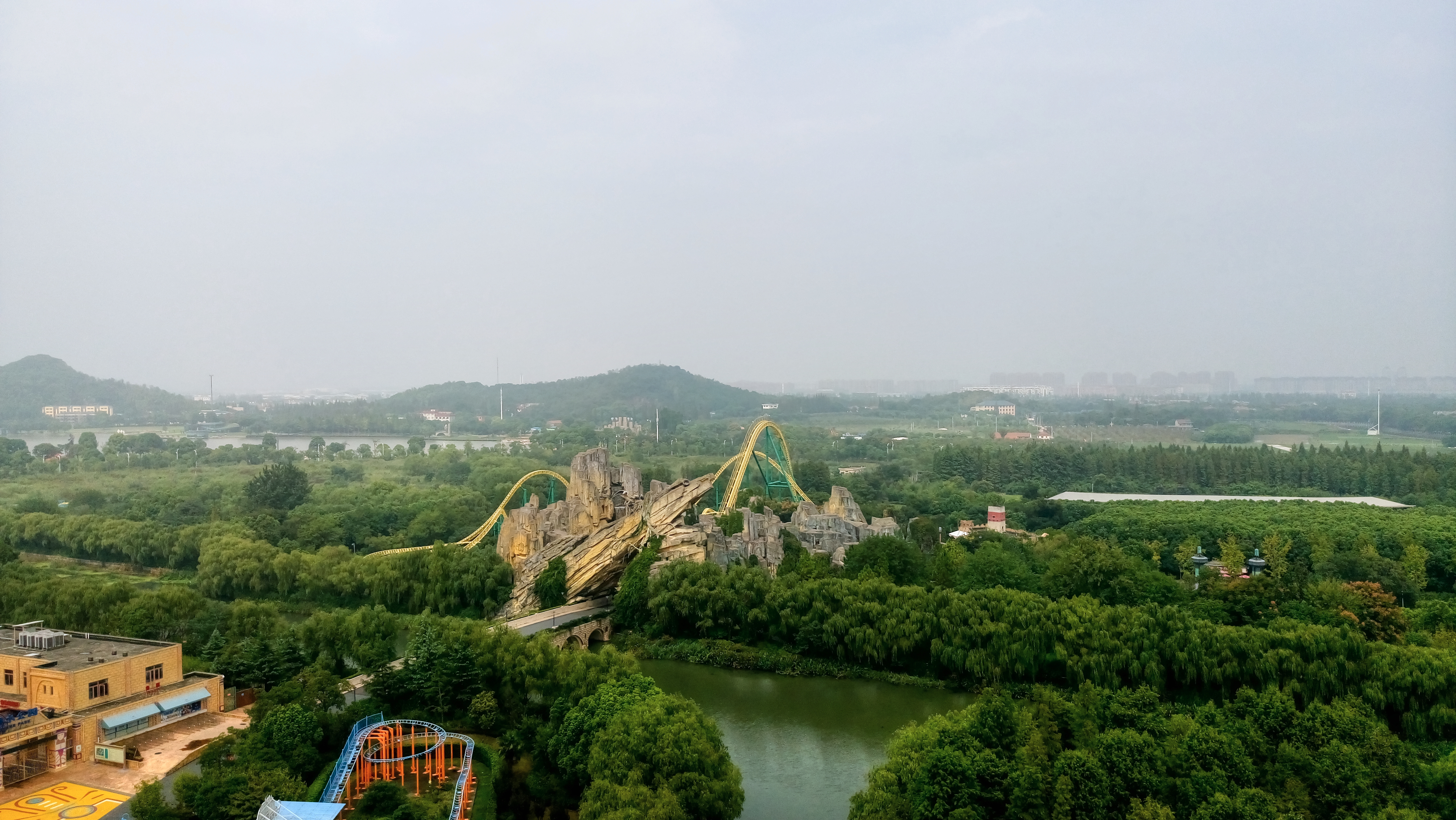 Rides: To the more casual observer it looks like Shanghai has the most impressive lineup in the chain, perhaps even in all of China. A Gravity woodie, B&M dive and Megalite along with a couple of above average family coasters. Sadly all I see is Sheikra, two Danish Intamins & Kvasten. None of these are unique creations and so are unable to truly excite me. Everything rests on Wooden Coaster – Fireball and fortunately this is one of my absolute favourite rides.
As the busiest of their parks I've ever experienced, the impact of painfully slow Chinese operations has never been more apparent than in Shanghai. By far the longest queue I've ever suffered in China was in this park, with the station exercise audio track being broadcast for miles around, robbing me of the will to live as I stare at a neglected second train on a transfer track.
Aside from this they seem to be rather complacent with the amount of attractions built so far and will take any opportunity to not open the full lineup at any one time. It took me three separate visits at different times of year to actually complete the park and I never particularly enjoyed it.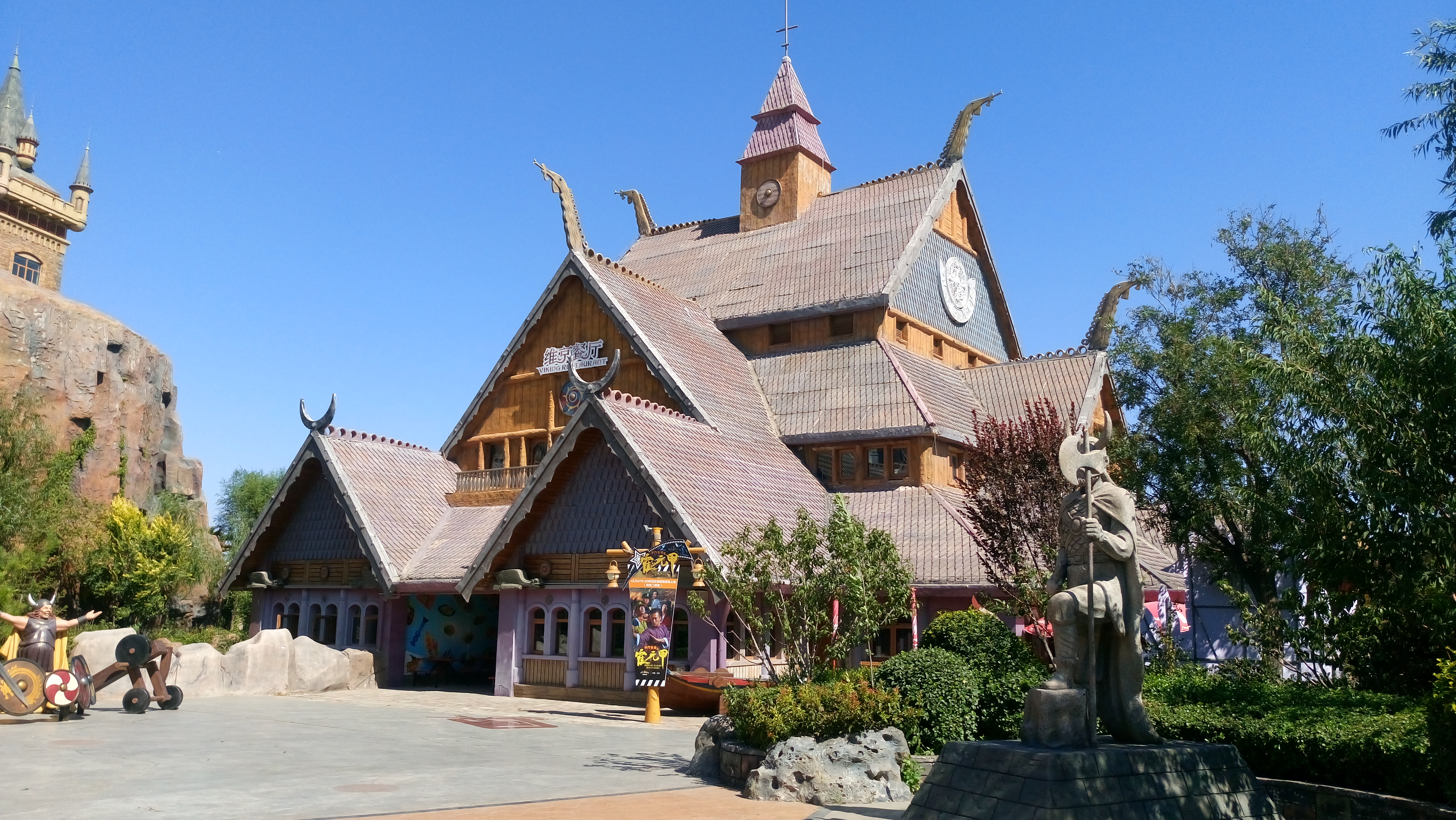 Half indoor and half outdoor, there's a certain charm to this park that I enjoyed. There's less of the big tacky water rides and crude funfair areas found at most of the other parks and a more coherent theme of Vikings, magic castles and Christmas going on outside that I have an unexplainable soft spot for. It's the first park on the list that I would describe as pleasant to just exist in.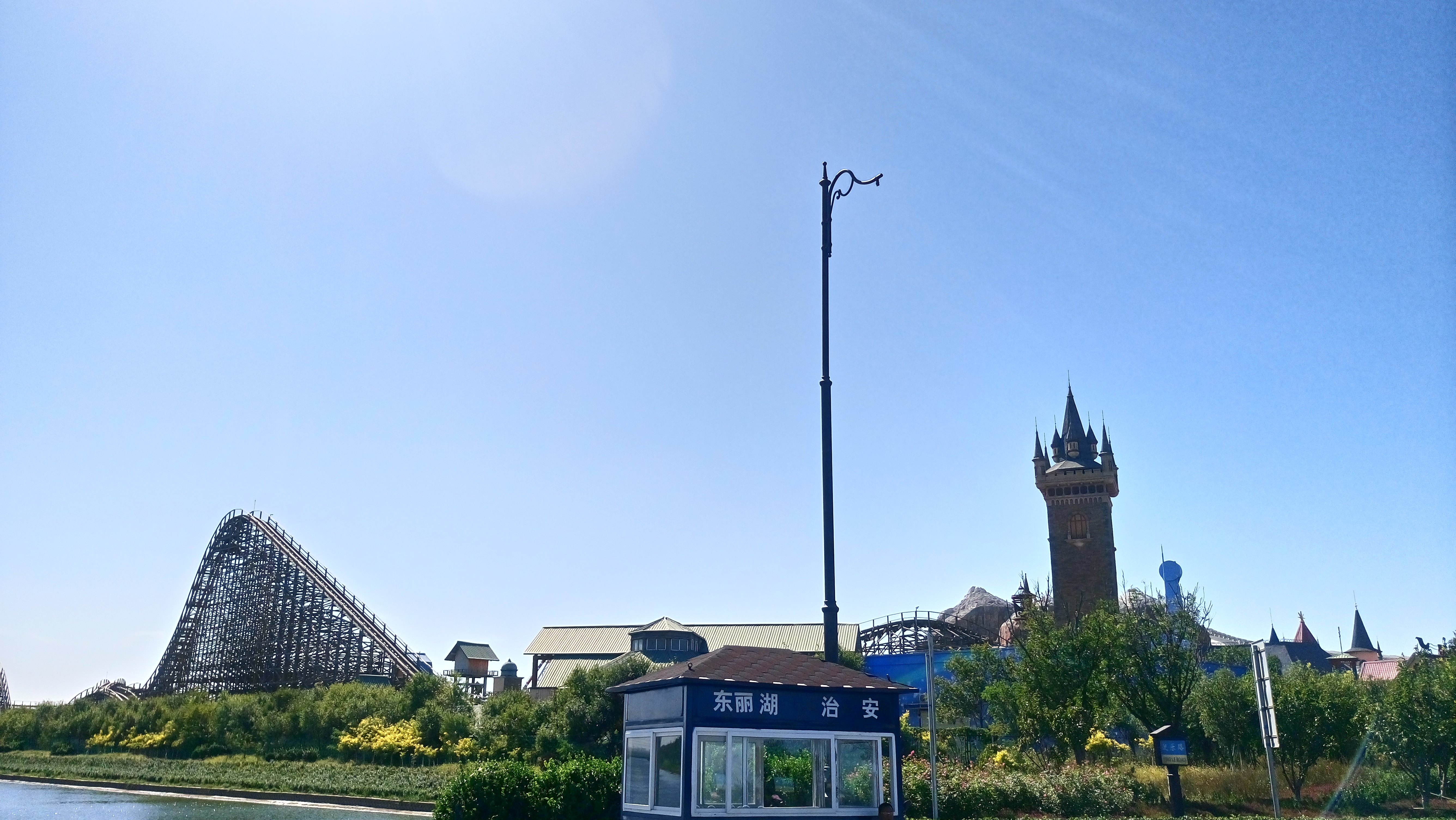 Rides: My favourite coaster from any Happy Valley park lives here – Fjord Flying Dragon is an absolute monster. There isn't a great deal else to compliment this at the moment sadly, with the next most significant coaster being an S&S El Loco which, though the restraints have been infinitely improved over the original models, isn't much to write home about in the context of this list.
I enjoyed my time here, nothing really went wrong aside from the bus to the park breaking down by the side of the road, on the hottest day I've ever experienced in China. There were a few closed attractions – the mine train coaster and a dark ride, but that was all par for the course in this part of the world.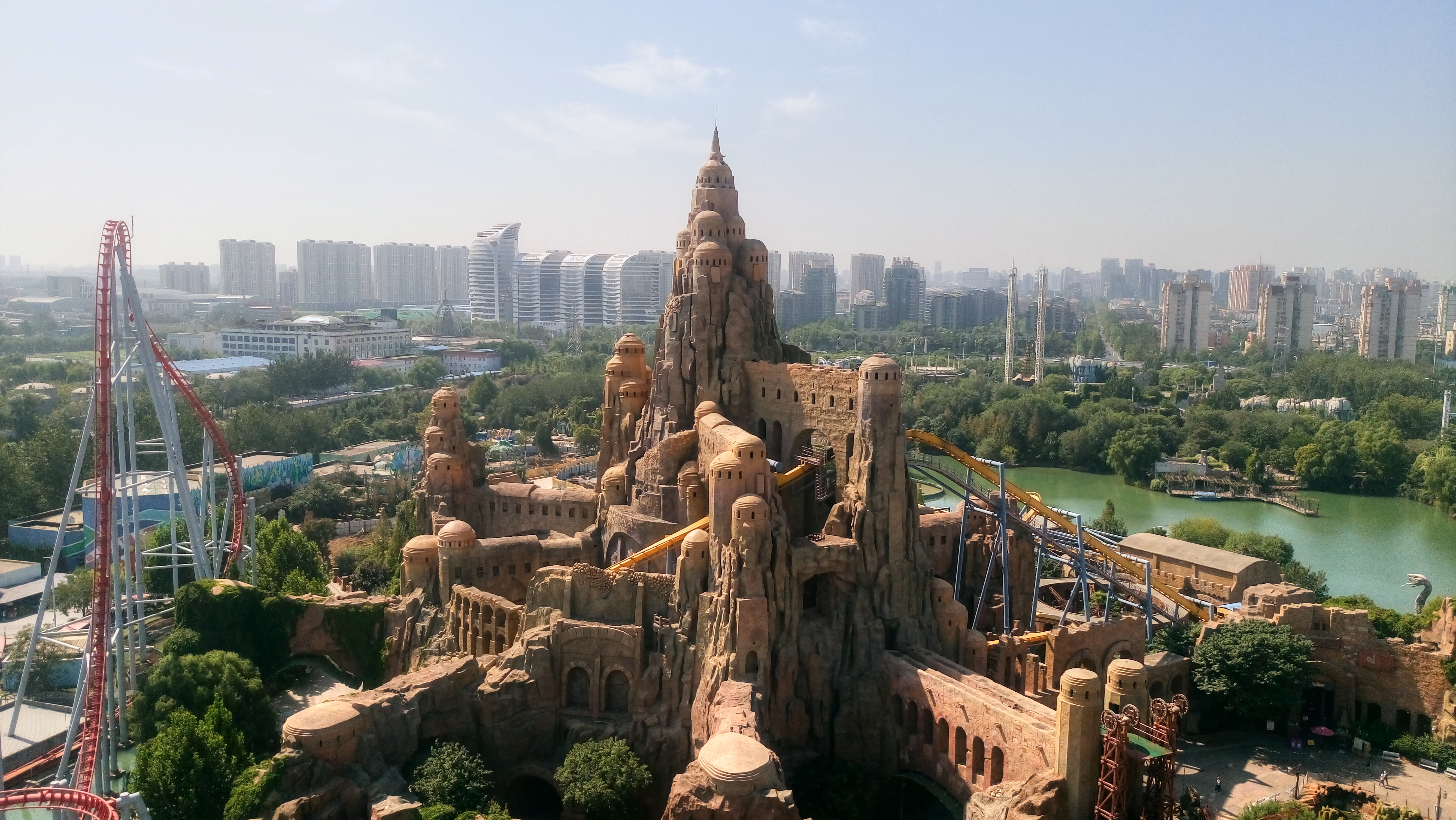 A quick look at Crystal Wings alone will show you how Happy Valley really surpassed themselves with theming here. Beijing has by far the most consistent atmosphere, attention to detail and general good looks of all the parks in this list.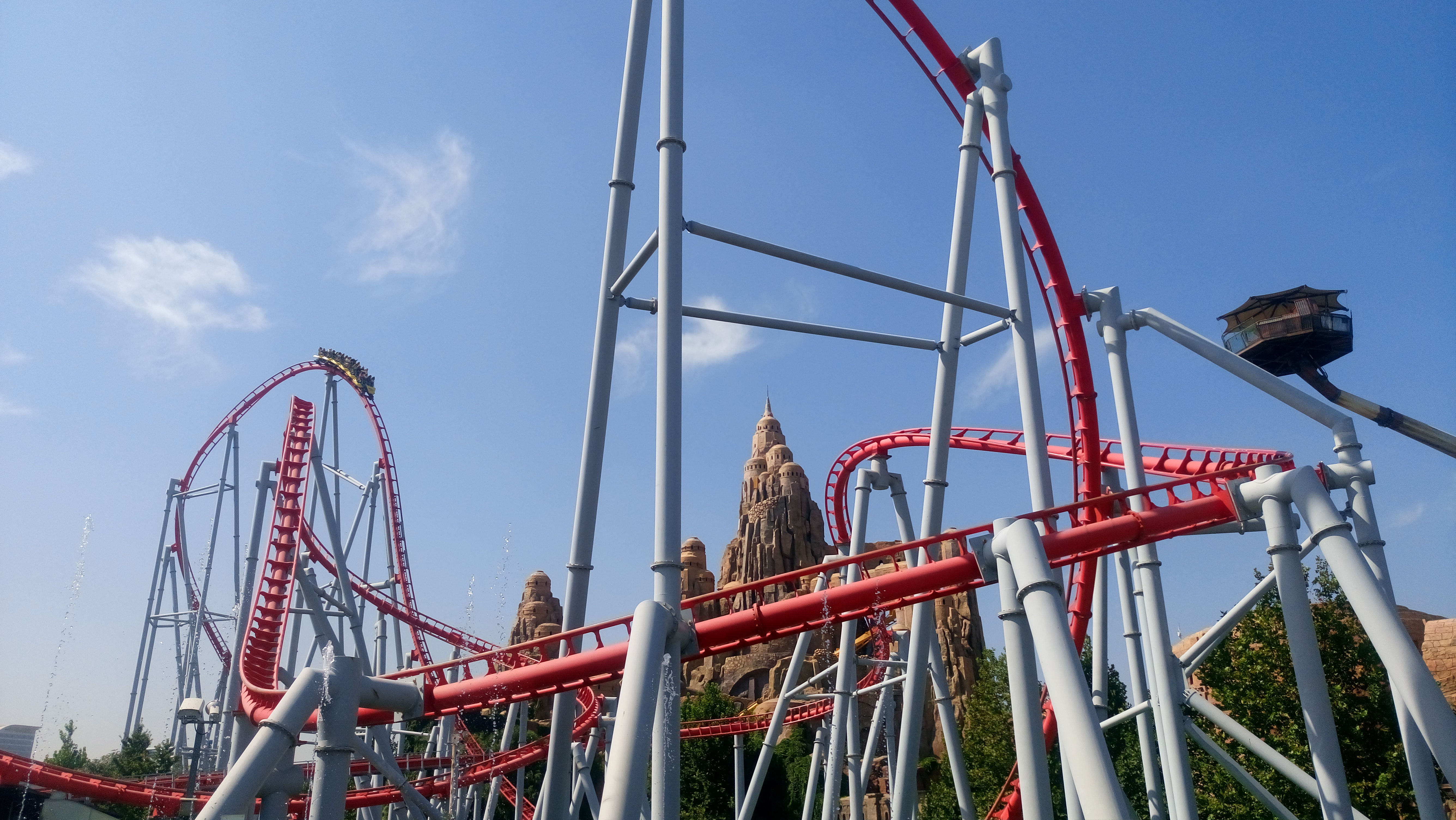 Rides: The B&M flyer might be attractive but it's a weak layout, cloned from the USA so to me there was only one real standout attraction here and that's the S&S air launch coaster Extreme Rusher, which is simply world class.
Since my last visit the park have added a B&M hyper, so I reckon there's a good chance that this lineup could climb higher in the future.
I liked this park enough, once I got over the initial concern of the S&S being broken first thing in the morning, but it never truly grabbed me. The place was really lacking in things to do for a seemingly more major park than Tianjin above, in China's capital city no less, we struggled to spend any more than half a day here.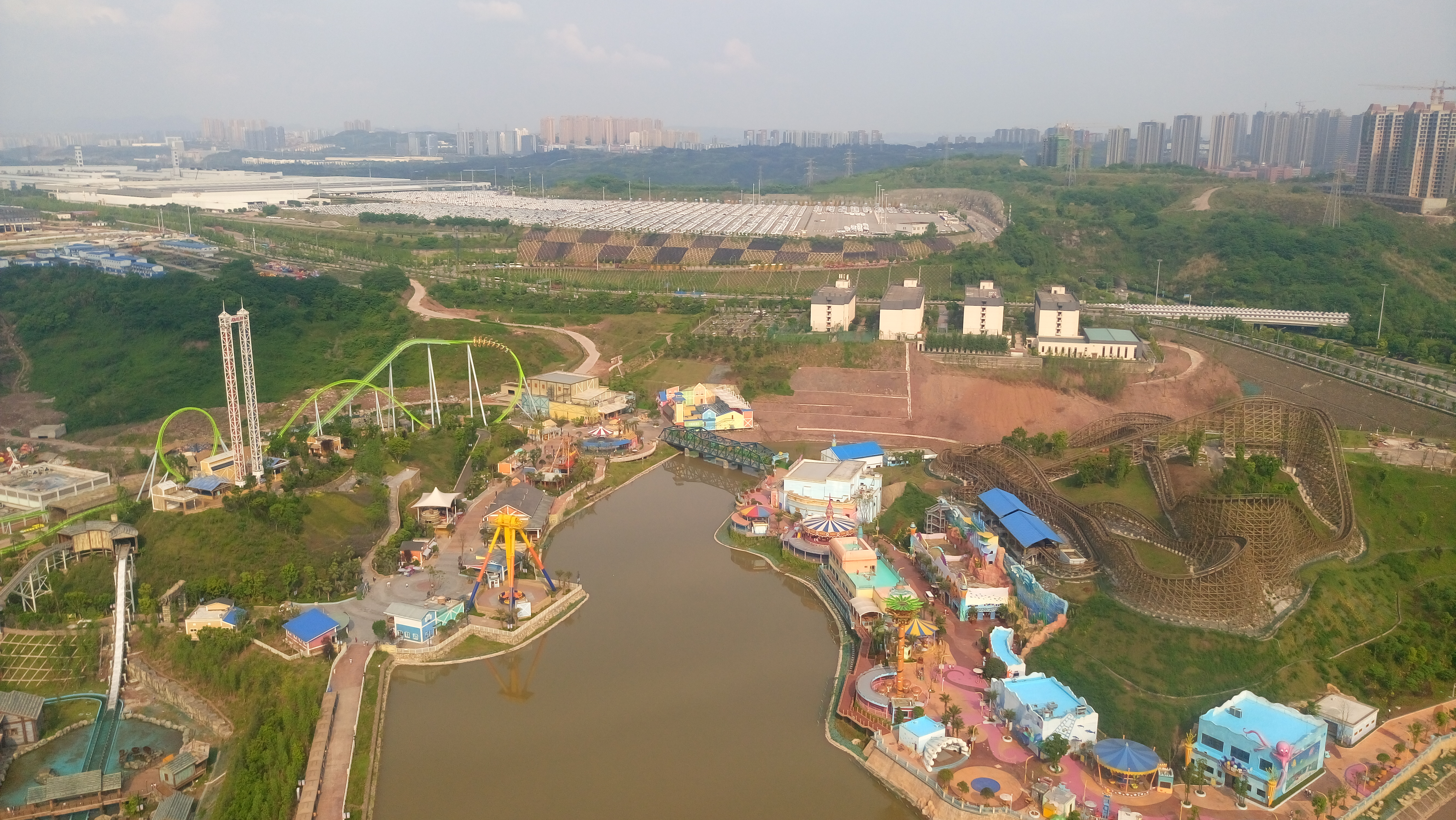 The newest of their completed parks definitely had the most polished feeling, time will tell whether that's just because it hasn't had long enough to degenerate yet. The main thing that thrilled me on arriving at this park is that it actually has terrain! The entrance lies at the top of a large hill and there's just a greater sense of adventure in working your way up and down the landscape when exploring the park – everywhere else in this list is completely flat and lifeless in comparison.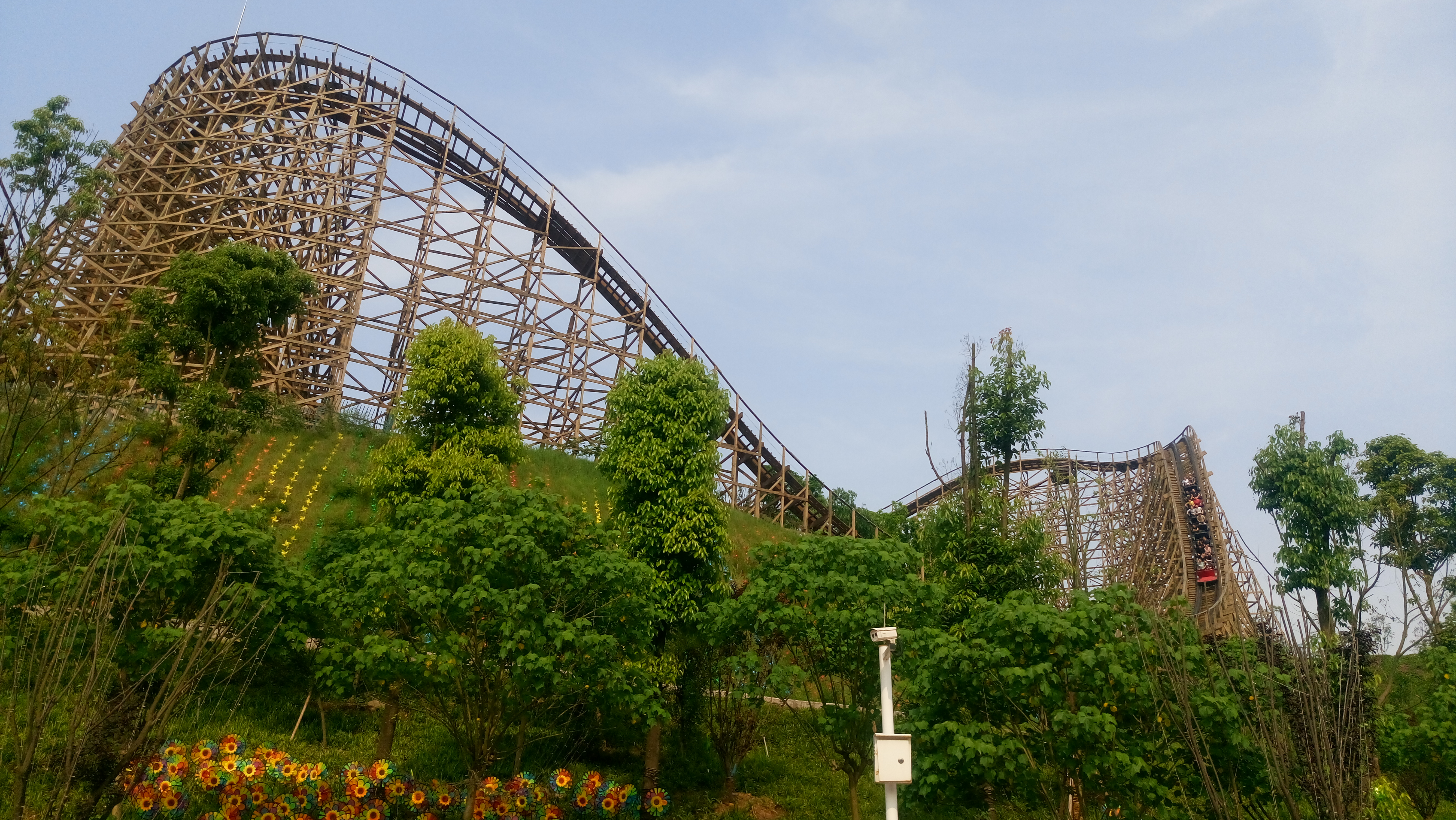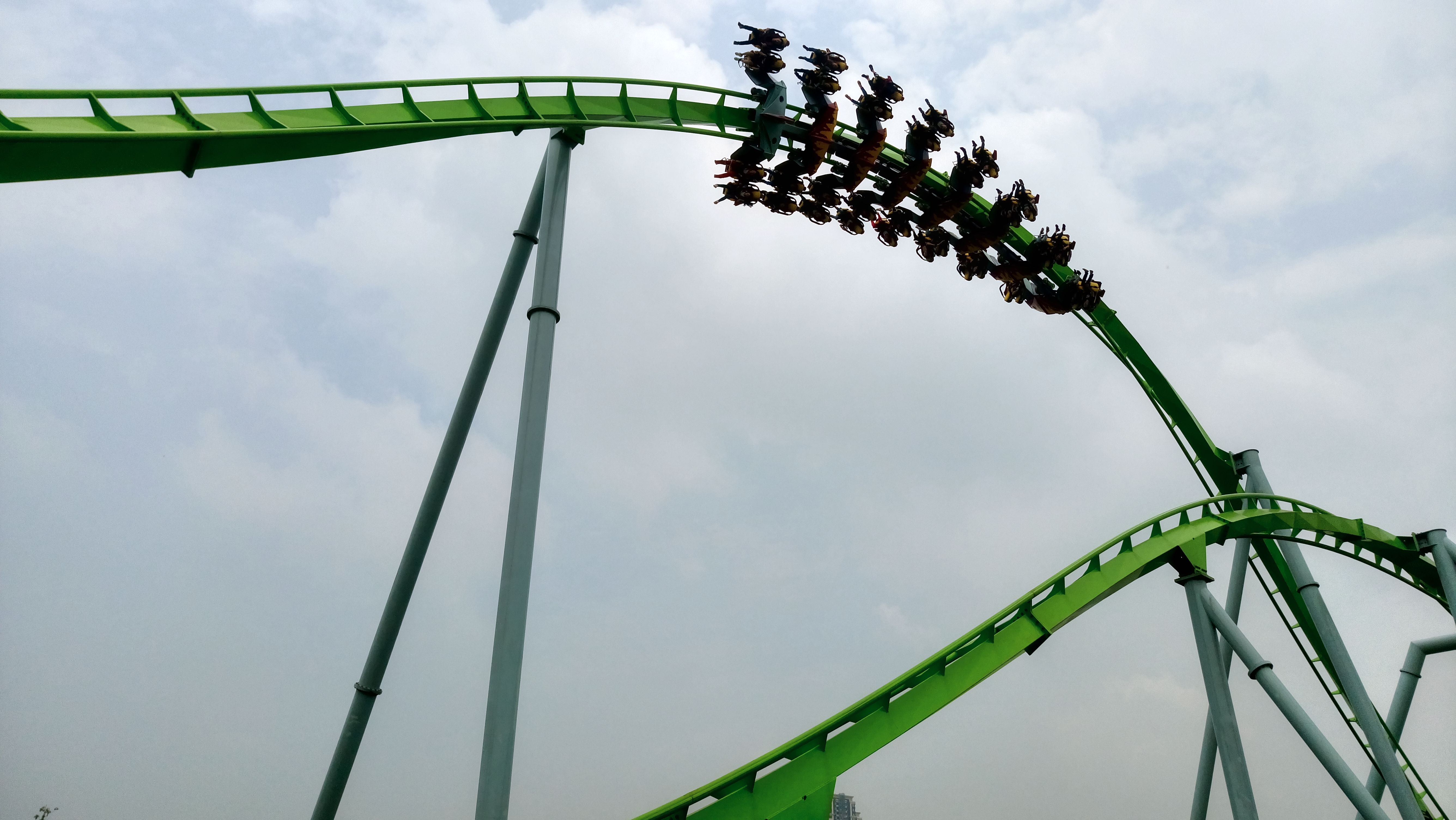 Rides: And finally we reach a properly strong coaster pairing. Jungle Dragon is a fast paced GCI with a thrilling use of terrain and Flying Wing Coaster (shame about the name) is the most intense B&M wing I've ever experienced. I could bounce between the two all day, but it's such a huge walk.
I haven't really spoken about any yet because pretty much all of these at Happy Valley parks are unremarkable, but they really upped their game on the shooting dark ride here and it's one of the best in the business.
It may have been helped by visiting straight off the back of Chengdu, but this park was a breath of fresh air for China and, not really knowing anything about it beforehand, I liked it far more than I had expected to. Everything was running as well as could be expected and I don't even have anything negative to say for once!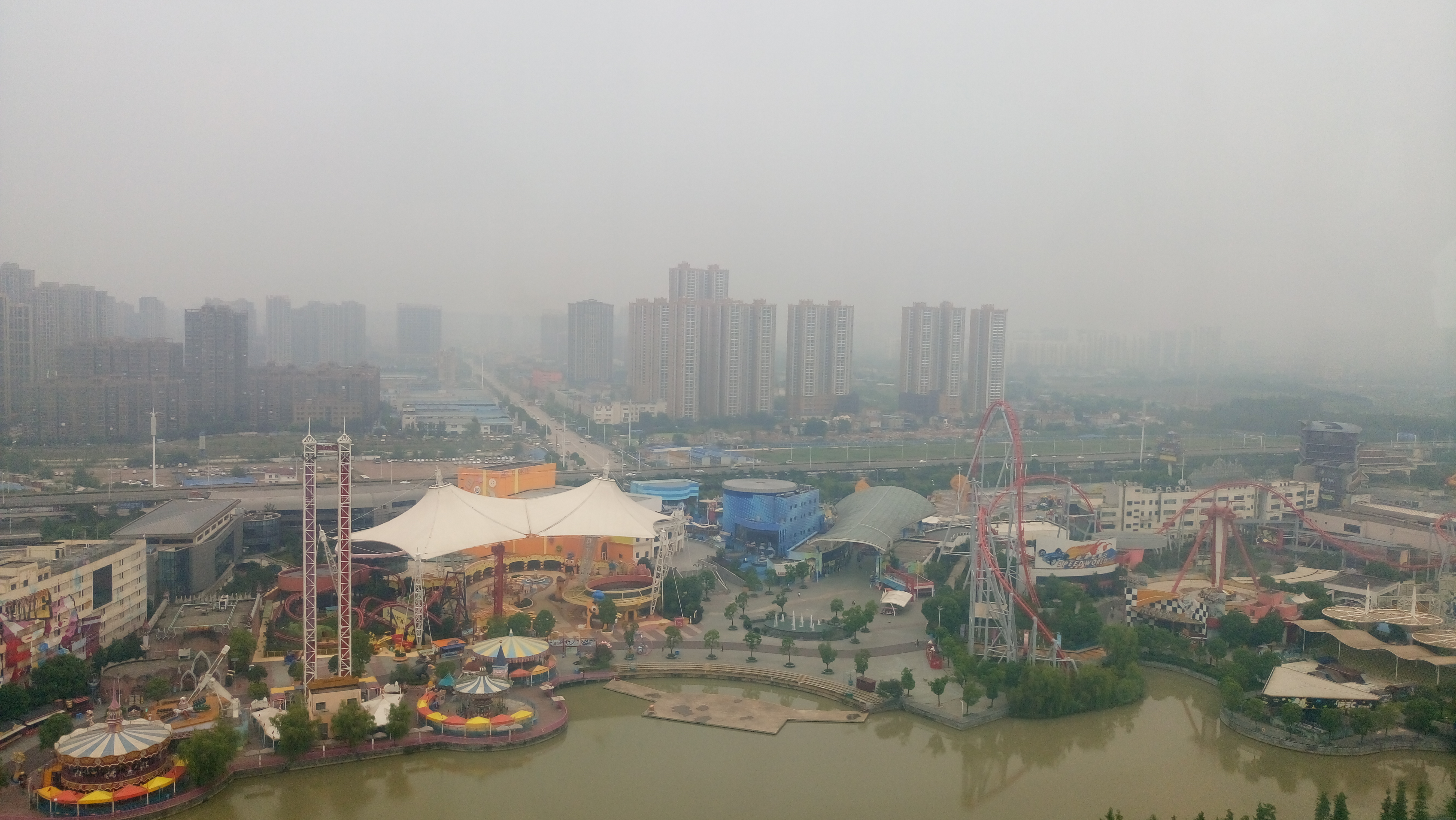 You know what? This is probably the ugliest park of the bunch. It's not being helped by the dreary weather in the pictures of course and after going through this list it just looked like yet another rehash of brown water and undecorated amusements (plus obligatory tower blocks of course). I don't even think there's one particularly nice looking area.
But I don't care, I loved it.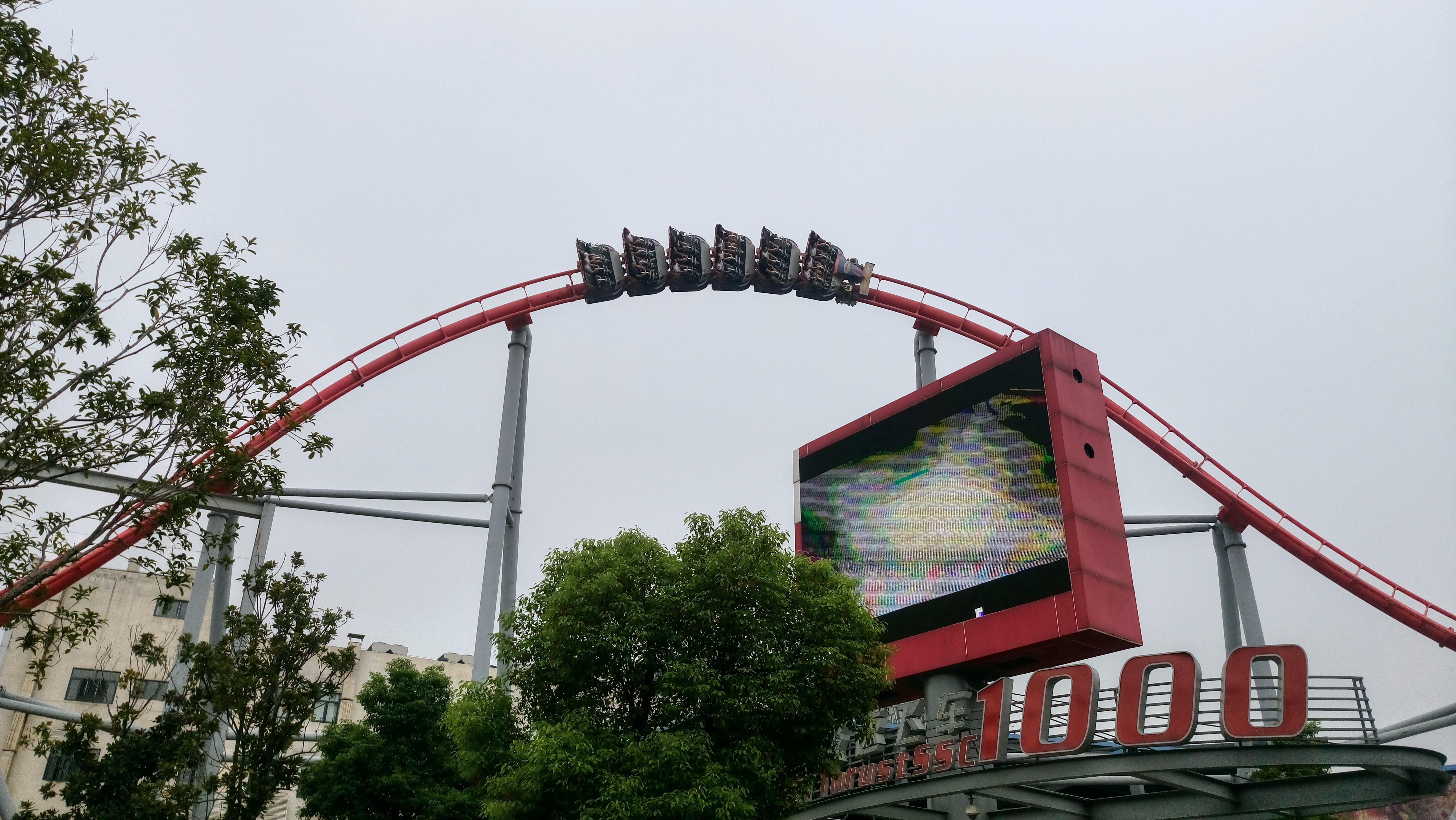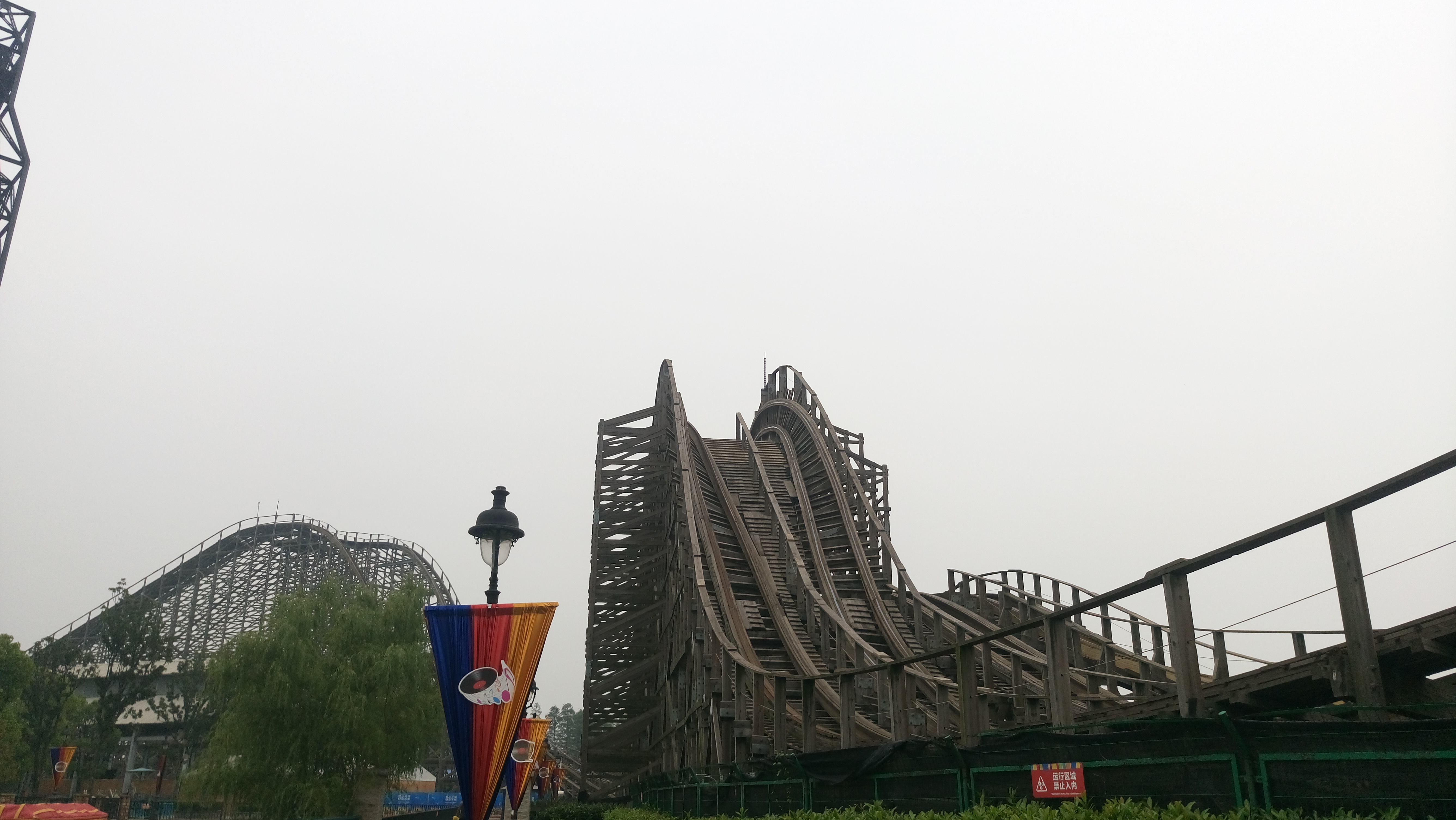 Rides: Two of the parks above had one of the best launch coasters in the world and two of them had one of the best wooden coasters in the world. This park has both of those things, and one of them duels. I couldn't really ask for more.
There's also a Maurer X Car, sadly a clone, which would be a worthy headliner for many smaller establishments. It was closed.
And a Maurer Skyloop, which I hate.
But I don't care, I loved it.
I don't exactly know why I loved this park. It came off the back of what I'd say was the three most intense days of theme parking in my life and I was absolutely buzzing. Three tasty new Gravity woodies back to back, establishing themselves as pretty much my favourite ride type. Duelling Dragon was even the weakest of those three and one of the sides wasn't running so I got spited 1 cred AND didn't get to experience the interaction.
OCT Thrust SSC1000 (now that's a cool name) showed me who's boss – the most dominant of its type, ever.
The staff were amazing here, super friendly, they just seemed so at ease compared to anywhere else in the country and that made me happy, particularly when the park itself was empty. The host of the skyloop was singing Jay Chou songs to me while simultaneously trying to round up enough guests to be able to run the ride so I could get the damn cred. Moments like that stick with me so strong, when most of the world just couldn't care less.
I would have stayed all day, running frantically between the two and bouncing off the walls with joy but it rained in the afternoon. Usually that's instant lockdown for China, but Wuhan bucks the trend again – I managed to get one more lap on each, in the pouring rain, before they eventually gave up. It hurt, and then we had to leave early.
But I don't care, I loved it.