Milestone Coasters – The Big 1000
Making a conscious decision about which rollercoaster you make into a milestone can add a little extra fun into the world of cred counting and spreadsheets. Whilst I've never gone as far as specifically planning a trip or visit around any of these milestones, ever since coaster #100 I've at least arrived at a park with an idea in my head about which attraction I would prefer it to be and then planned the necessary order of events around it.

I have a confession to make however. Due to a recent enlightenment about my childhood as well as having a slightly fluid methodology for counting in the earlier years, none of the below rides, with the exception of my most recent #1000 are actually chronologically genuine.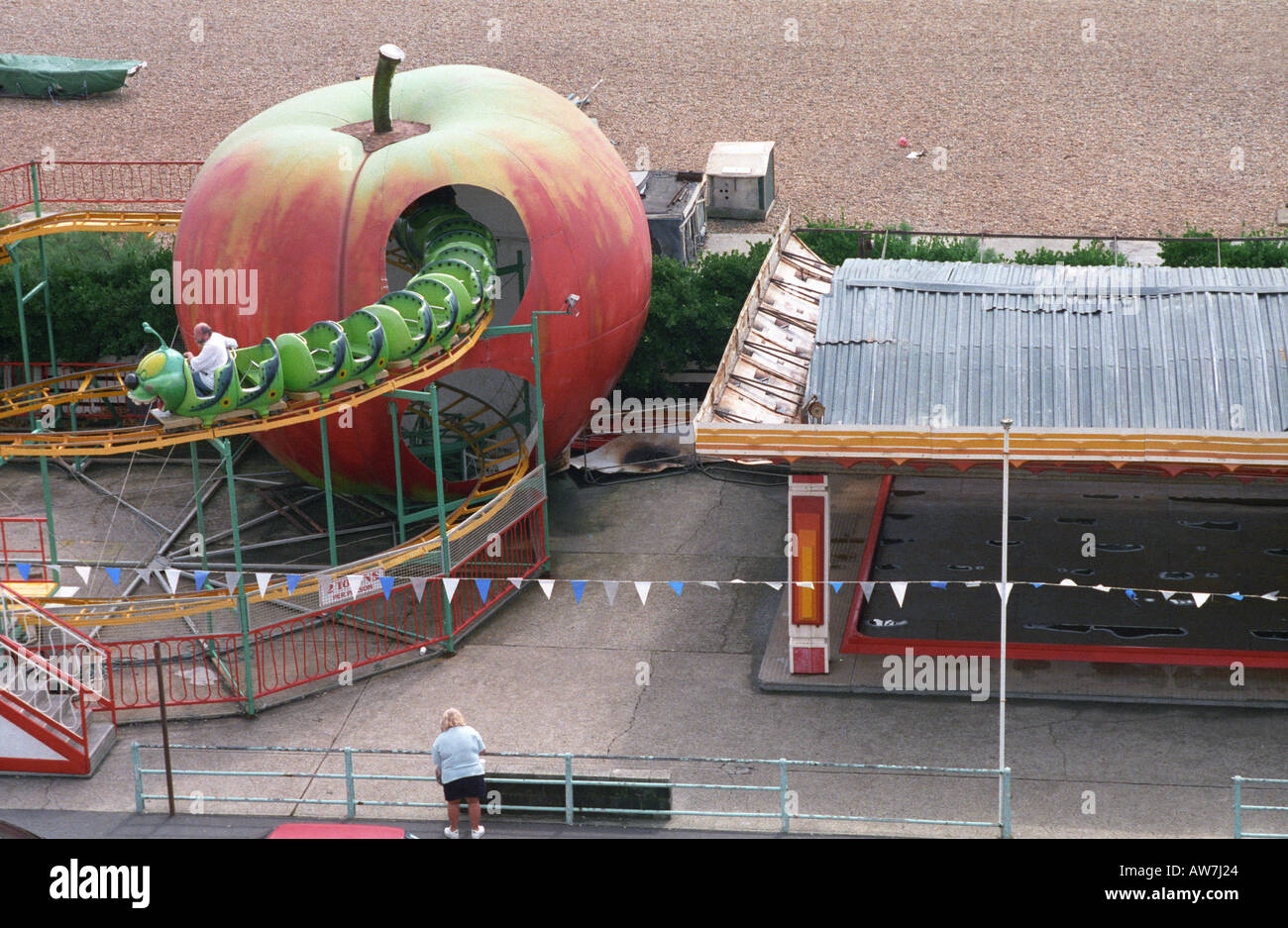 While putting together this site, doing some general discussion and digging my Dad revealed, to my horror, that I had ridden a Wacky Worm in Brighton well before we ever went to Legoland and rode the Dragon which, for 20 years, I had always believed to be my first rollercoaster. Granted, this information earned me an unexpected bonus cred, but it offset everything I had ever done by at least 1 position and for someone with such pride in their detailed spreadsheet that just doesn't bear thinking about.

In the spirit of what these coasters meant to me at the time though, I have decided to gloss over the technicalities and stick with what I personally acknowledged to be each milestone at the time of riding. I'll try harder to do it properly across the next thousand, honest.
---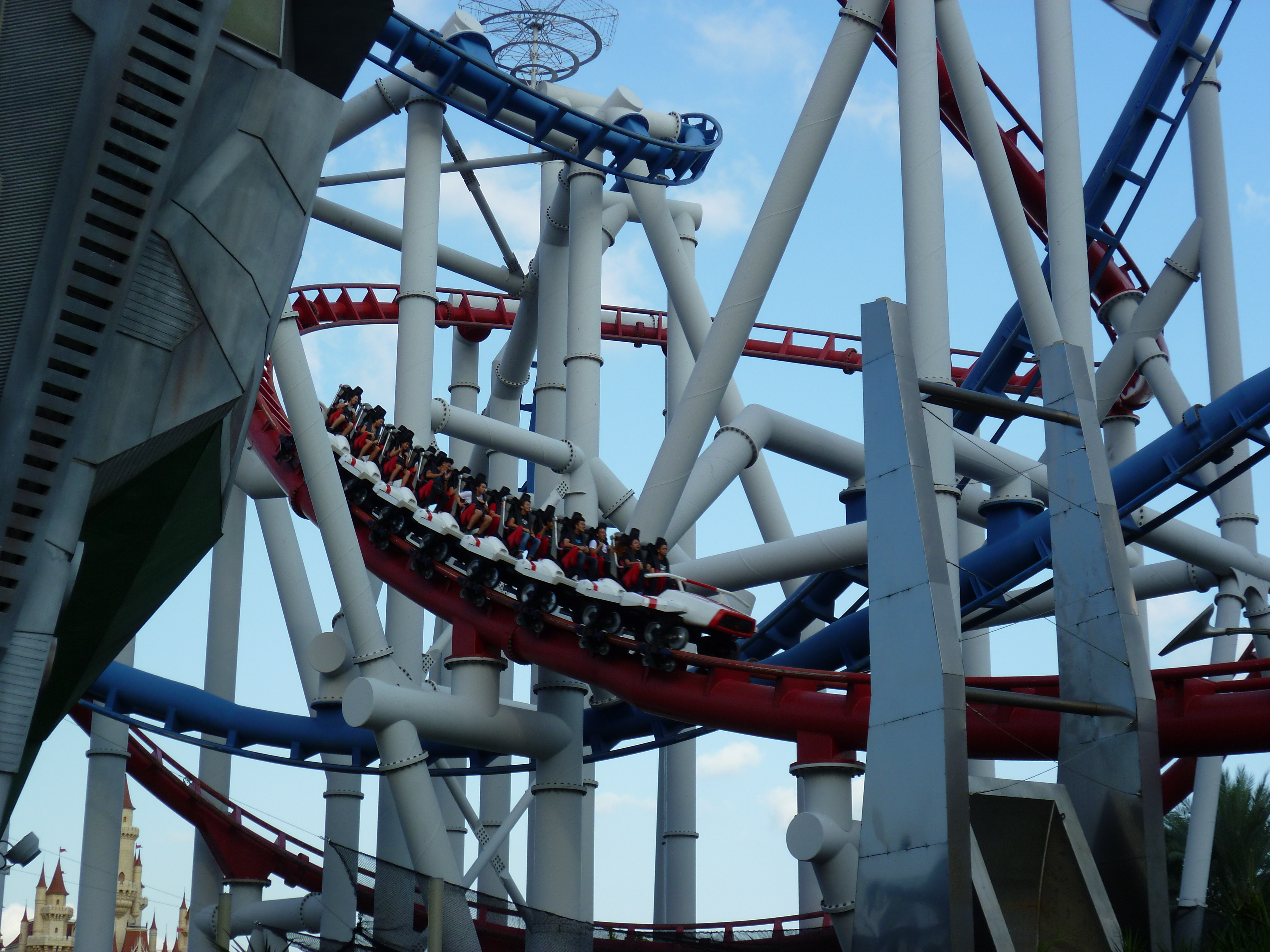 Due to a technically troubled past this pair of duelling coasters teased me by remaining closed for two years before I was actually able to ride them.
When the opportunity finally arose I opted for the sit-down Human track for this milestone, wrongly assuming that it would contain moments of good airtime and be more suited to my personal tastes than the suspended Cylon track.
It turns out that Cylon is the far superior ride of the two but having the tallest duelling coaster in the world as my 100th coaster, in the very park that reignited my passion for this hobby, is a pretty satisfying achievement to me.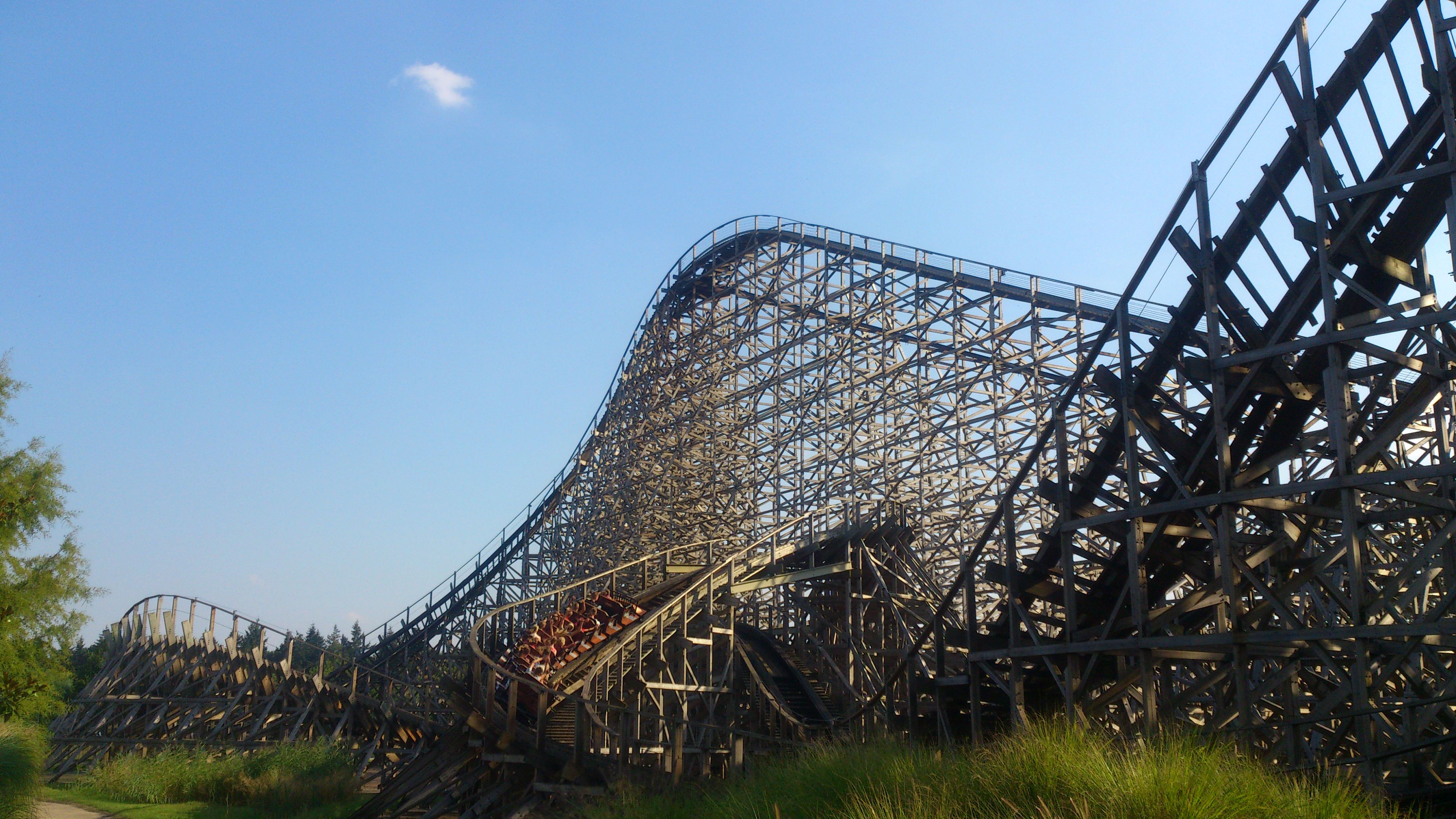 In the earlier days of exploring various opinions online we had read and subsequently often joked about the fact that one particular person with a ridiculously high count considered this woodie to be the best in the world. The phrase 'it never got better than Troy' was soon coined and it almost seemed a little disheartening that I might well end up saying this myself after every subsequent experience until the end of time, after trying just 200 rollercoasters.
In reality, though a highly enjoyable ride, I found this GCI to be largely underwhelming and one of the weaker examples in Europe. It's a legend though.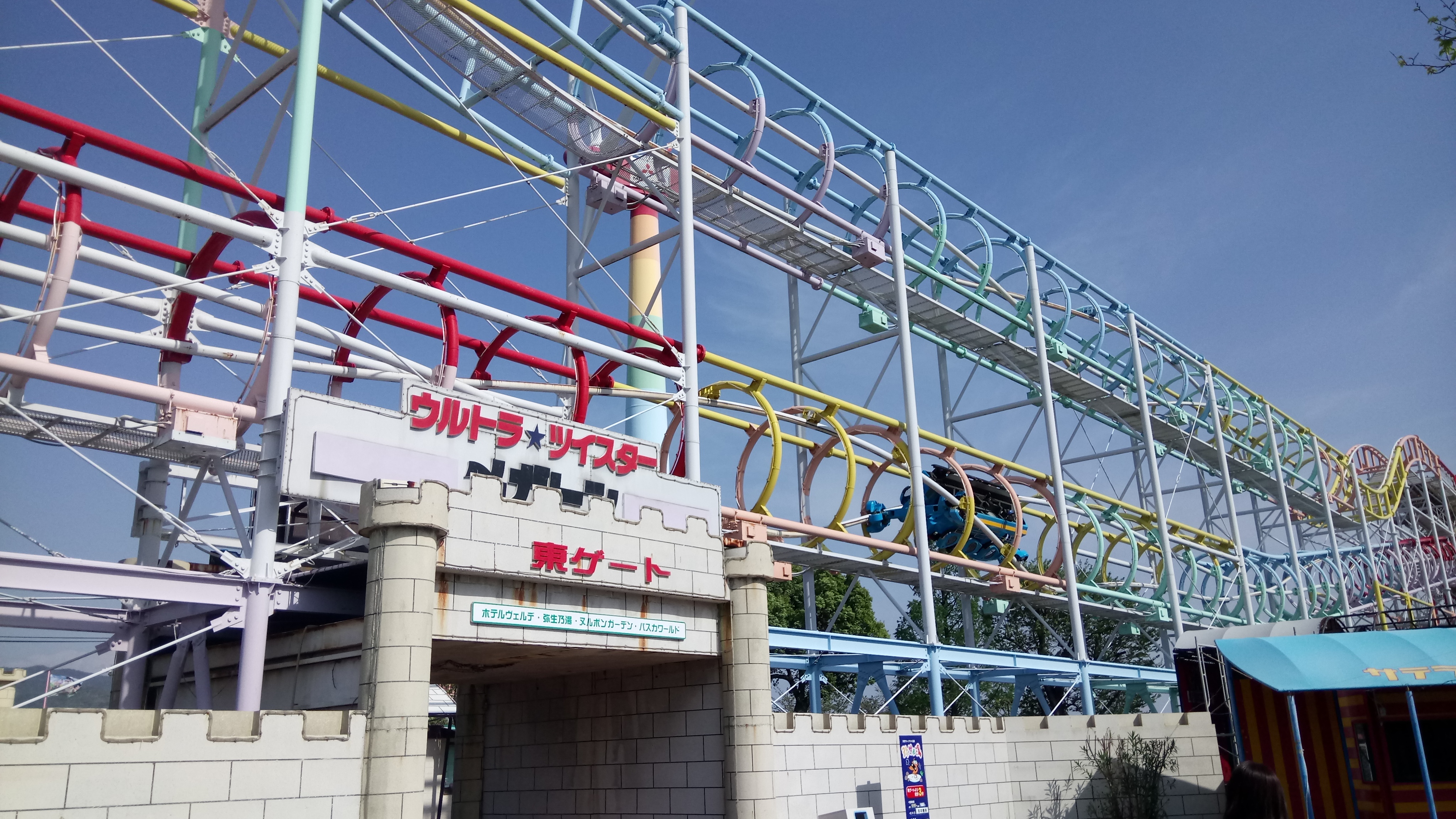 Oh yes, this is my ride. Despite staking it out as my online branding for enthusiast forums a few months prior, I hadn't actually ridden a Togo Ultra Twister yet.
When we discovered that I was due to ride my 300th coaster at this park in Japan, it seemed only fitting that the honour go to my namesake and it didn't disappoint. I love how ridiculous these contraptions are, from their terrifying vertical lifts and drops to their car crash brake transfers and backwards inversions. A perfect example of the weird and wonderful side of riding rollercoasters.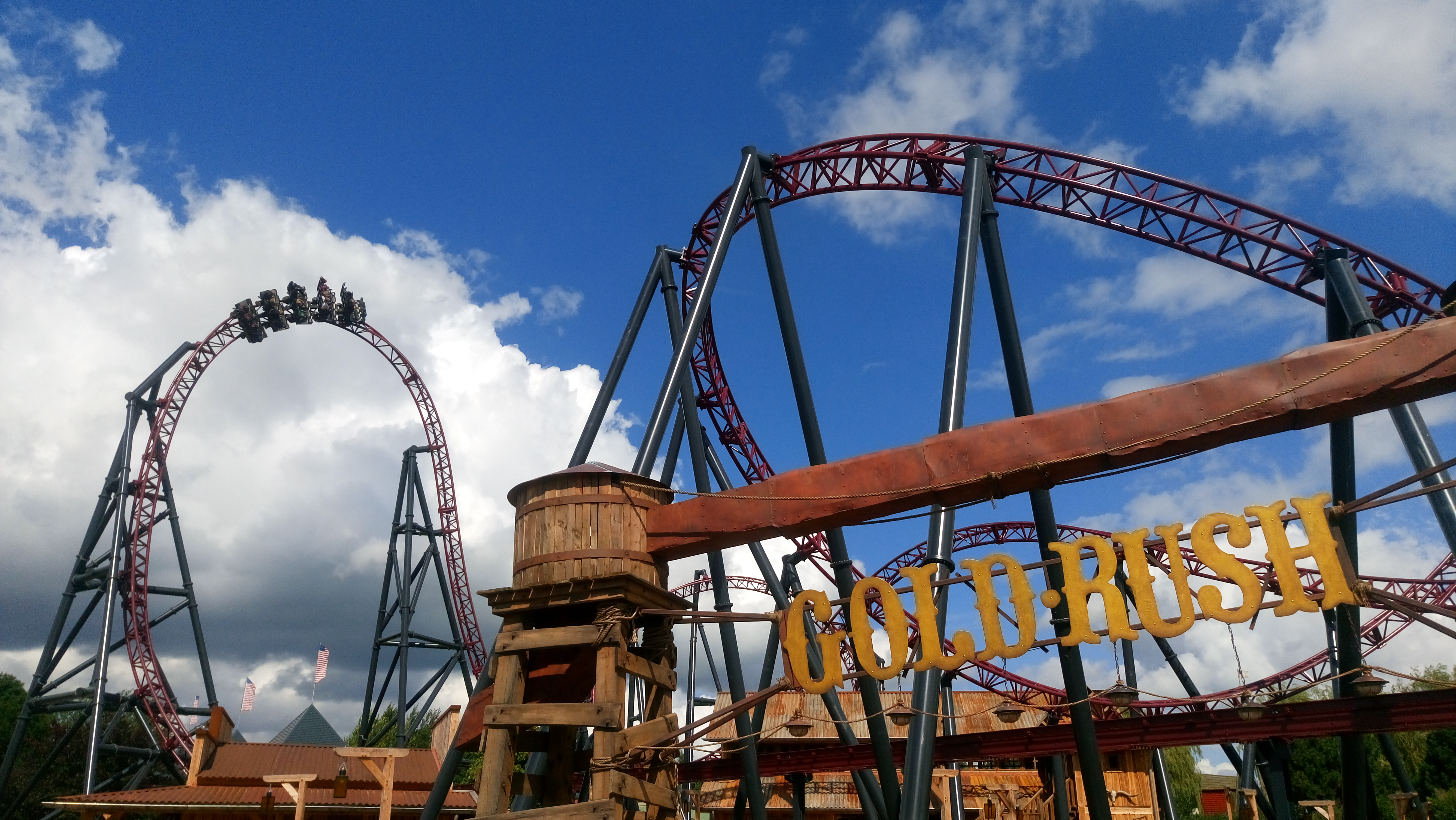 Back in the Netherlands with double the count, the choice was simple – this brand new, attractive looking, triple launched Gerstlauer Infinity coaster or a boring old Vekoma Junior.
As it was the very attraction that put this park on the map for us in the first place, and it ended up being a really good ride too, Gold Rush was only ever going to be the right pick.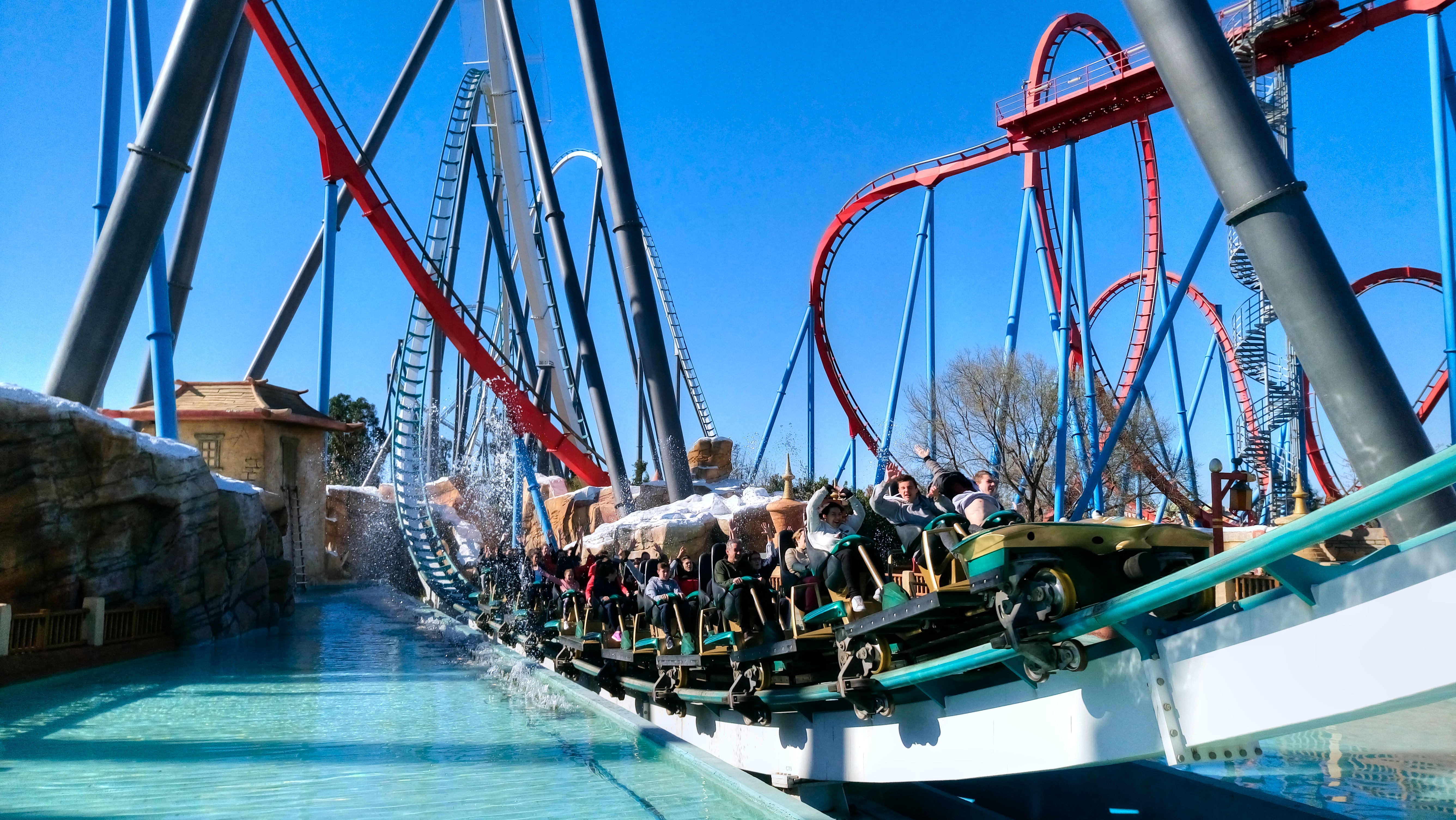 Back before ever leaving the UK for rides, Portaventura was a park we always thought would be one of the first to tick off as an easy weekend in Europe and we had come very close to booking it a good 5 years prior. With the way things turned out I was destined for a much more unorthodox sequence of trips with which to conquer the coaster world and it took me half my current count to get to somewhere this comparatively basic.
Throughout that time Shambhala had remained a huge name in Europe and a significant bucket list attraction for me – I had even had dreams of riding this coaster well before we got there, so it was the perfect setup for a big milestone.
Sadly when the time came it was a major disappointment. The sensations for which most people seem to praise B&M hypers just don't really do anything for me. The ride failed to deliver on any level, but I'm still happy to have landed 500 on such an iconic coaster.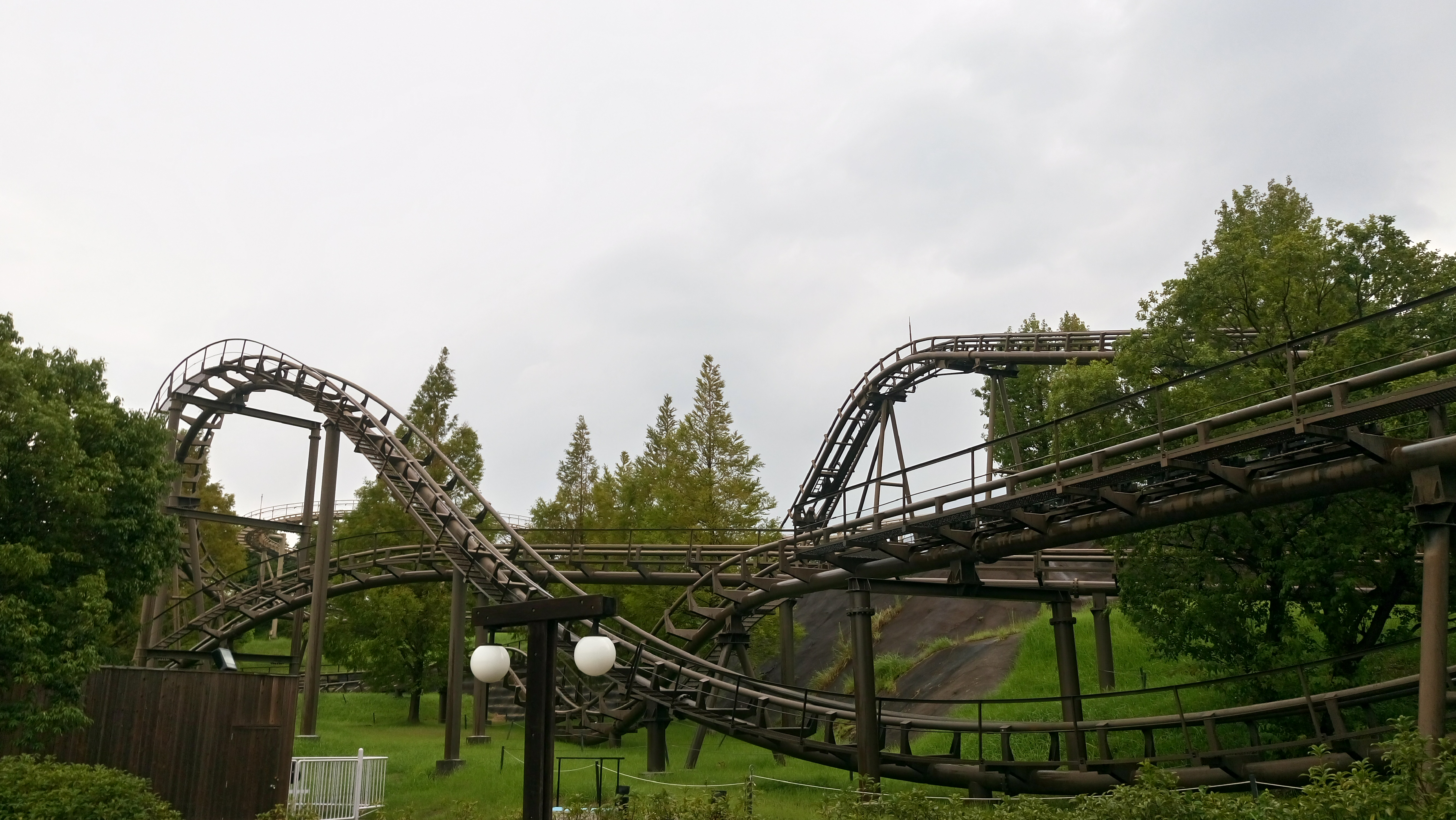 Double the creds and back in Japan, this is progressing in a rather orderly fashion isn't it. How nice.
While perhaps the least significant ride in the list in terms of hardware, this particular Japanese Jet Coaster was hugely memorable for two reasons.
1) Half the train contained backwards facing seats, turning what would usually be a mild thrill ride into a disorientating romp.
2) Our lap took place in the middle of a spectacular thunderstorm, turning what would usually be a disorientating romp into an extremely intense experience.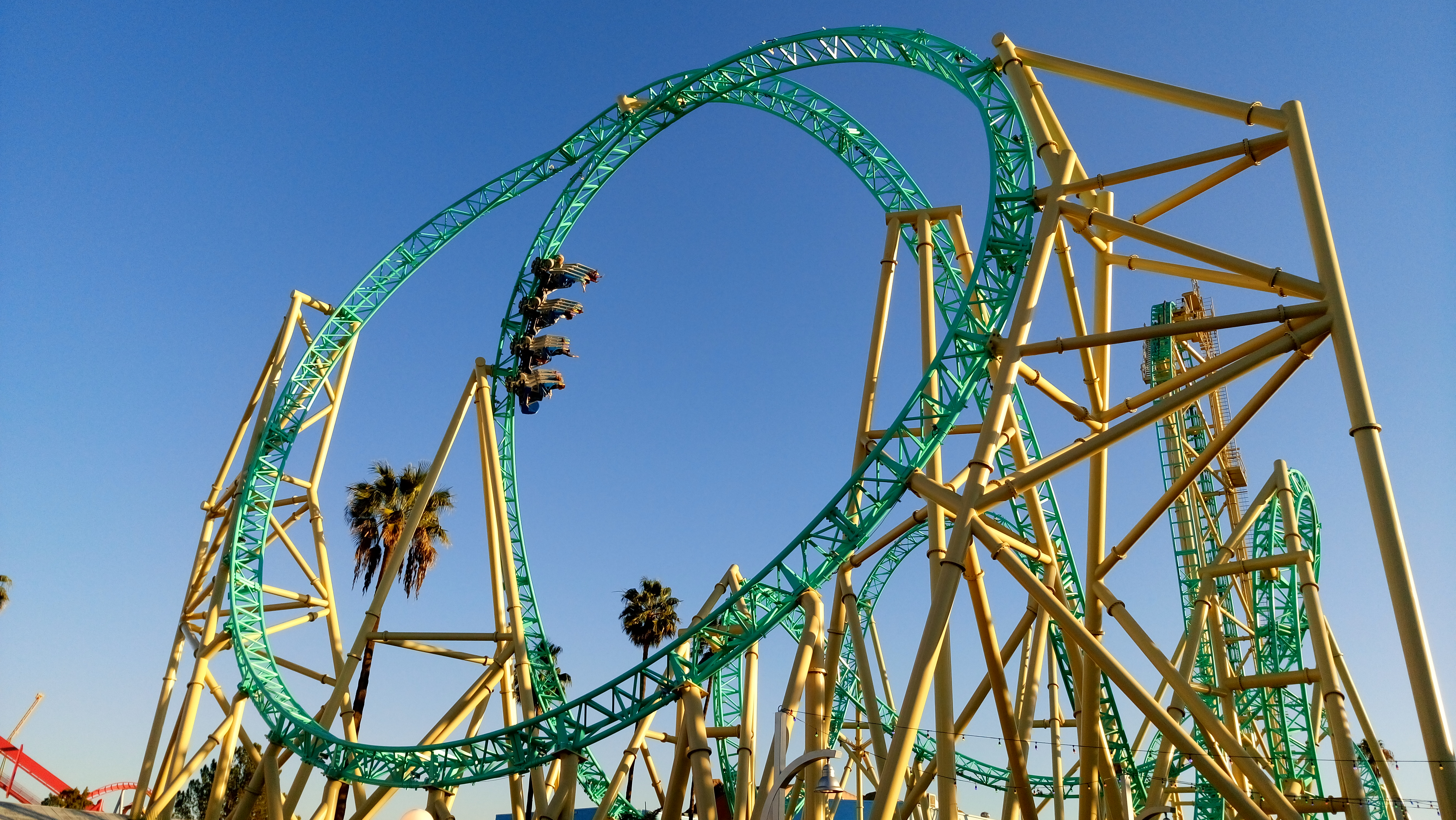 The unorthodox sequence of trips clearly continued as it took me nearly 700 creds to even touch the shores of the USA, undoubtedly the greatest nation for rollercoasters on the planet.
After a day in San Diego I had a little night-time preview of the legendary Knott's Berry Farm thanks to my newly acquired Cedar Fair Platinum Pass. I used this opportunity to sneak a quick lap on almost all of the major attractions, making the following full day visit a much more relaxing experience.
Of the attractions on offer, HangTime intrigued me the most and thus became my second Gerstlauer Infinity to be honoured in this list and my first and only milestone to start out as a night ride. It's a particularly spectacular coaster under cover of darkness, utilising a complex lighting package installed inside the track itself to display various mesmerising sequences and this only enhanced the occasion for me.
Now that I had a taste for the American coaster scene, it ended up gifting me two milestones back to back. Though actually the weakest RMC on a trip that contained an overwhelming amount of spectacular coasters, this little masterpiece is still one of the best rides in the world and by far the most exciting of any on this list so far.
A security guard that became suspicious of us taking photos of the ride from a service road outside the park didn't really believe us when we told him we'd come all the way to Atlanta from England to ride Twisted Cyclone – I guess he needed to try it for himself to see what the fuss is about, as does anyone who hasn't ridden a rollercoaster built by RMC yet.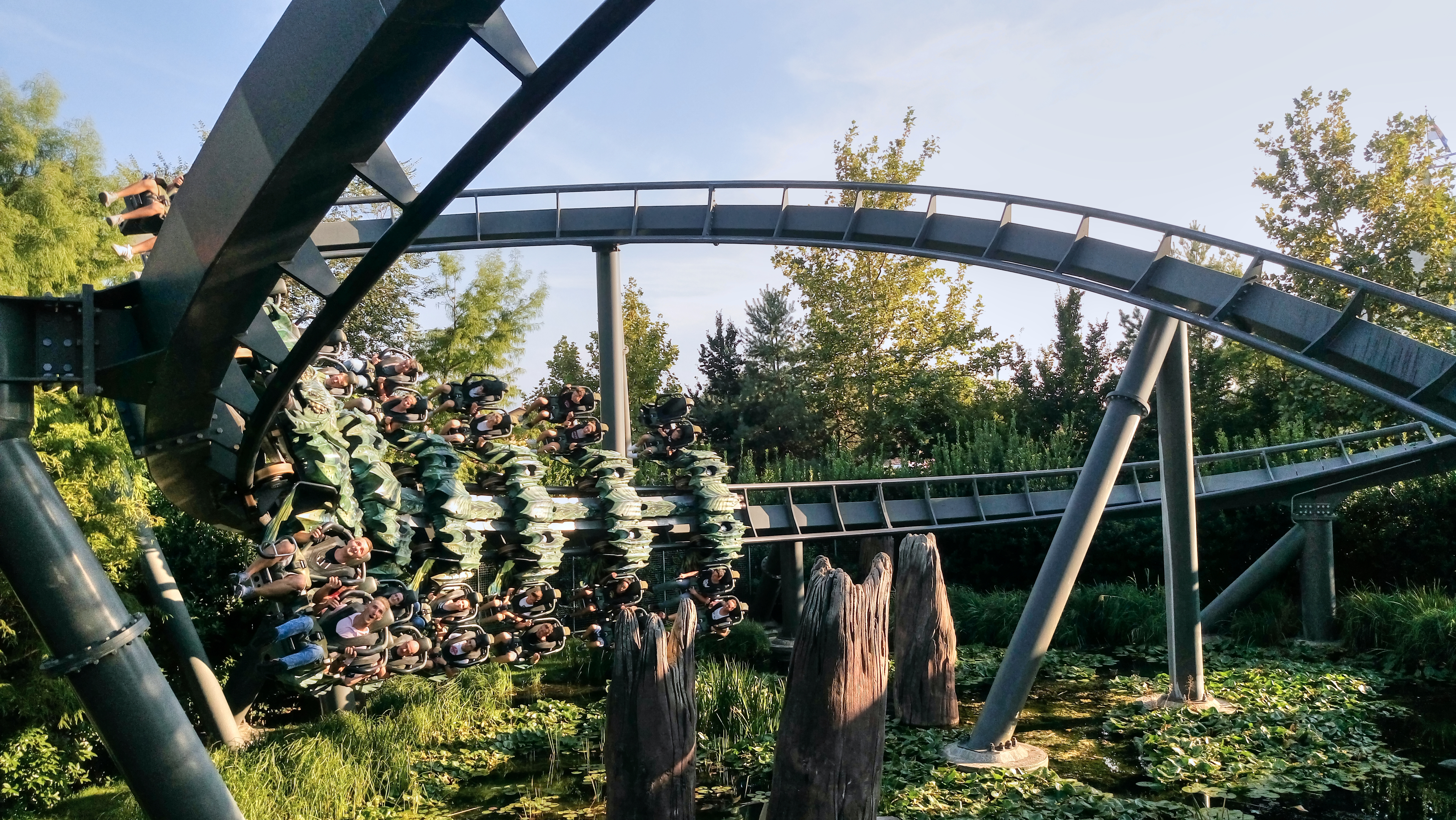 With a list getting steadily more intense I was a little unenthused by the options for my 900th at Italy's Gardaland. Still, any B&M (unless it's a stand-up) is nothing to shy away from and I opted for their world's first wing rider.
While the visual aesthetic of the ride is highly commendable, it became the second B&M on the list to disappoint as a ride experience, even with my expectations set rather low. The use of terrain in the layout leads to very sluggish pacing with no real moments of any intensity or significance. I'll put it down as part of a learning curve for greater designs in the future.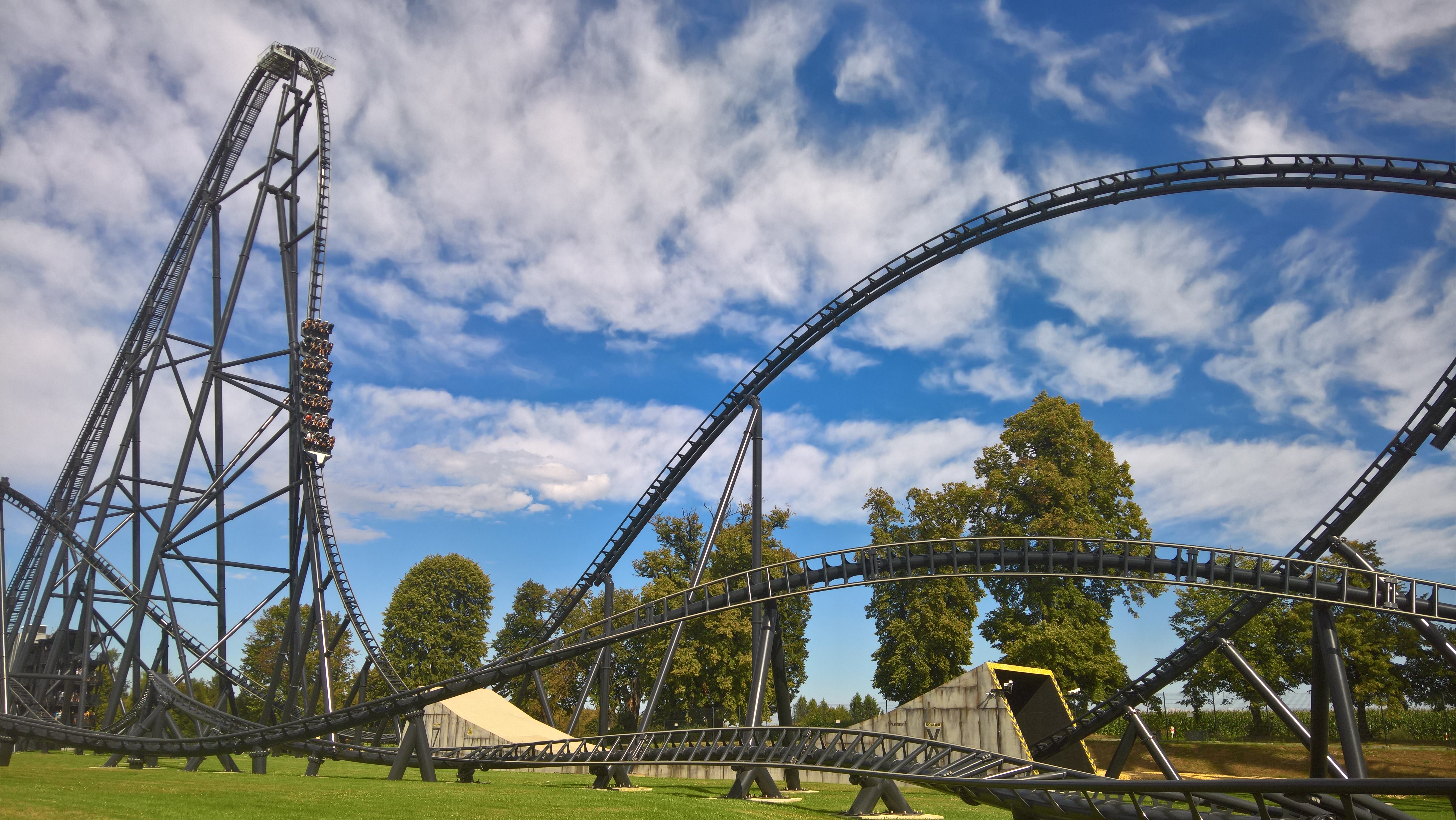 With the unpredictable nature of travel in 2020, the task of reaching the big 1000 has been a bit of a rollercoaster in itself. If things had gone according to plan, I would have been stateside again, but after my longest hiatus since riding the first coaster in this list, the only alternative was a characteristically ambitious roadtrip through Europe.
Poland contained by far the most significant rides on the continent that I had not yet experienced and as we had also had our flights here cancelled a few months prior, it seemed only right that we should make it happen any other way we could.
I've already summarised the reasoning for my decision on Hyperion over Zadra in my trip report for this massive park with an amazing co-headline act. Although this coaster came a close second in Energylandia's lineup for me, after two days of thorough riding, I stand by my decision because look at it – it's an absolute beast.
Europe's tallest lift hill and first inverting hyper coaster – it was an utterly amazing experience and, I'm happy to announce, the strongest ride on this list so far. Most importantly it was just the best reminder as to why I do all of this in the first place.

Here's to the next.