Europe's 3rd RMC opened at Energylandia, Poland in August 2019, incredibly becoming the 16th rollercoaster amongst an amusement park lineup that has become one of the largest in the world almost overnight. Aside from the manufacturer's single-rail model, this was the first of their ground-up creations to be classified as steel rather than wood due to the composition of the rails – rails which were previously exclusive to their conversions of classic wooden coasters.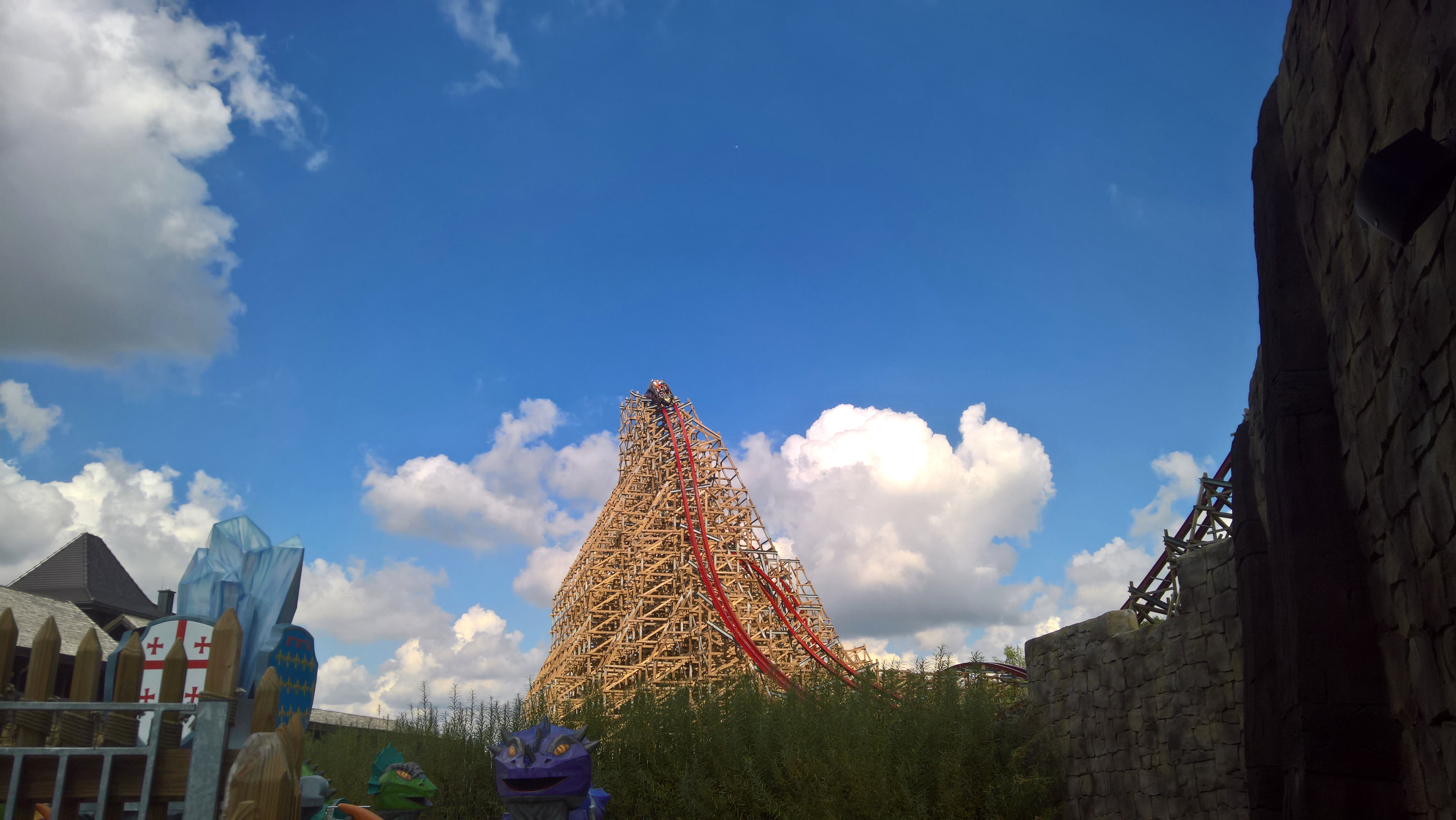 Cheekily, the park went on to market Zadra as a woodie anyway, taking any opportunity to capitalise on claims like Europe's tallest and fastest and using far more traditional wooden coaster imagery on everything from billboards to T-shirts. To the untrained eye it does of course look entireley believable, with the striking (mostly) wooden support structure, but we tend to pay most attention to what materials the wheels actually run on and how that affects the ride experience which, in this case, the wood doesn't.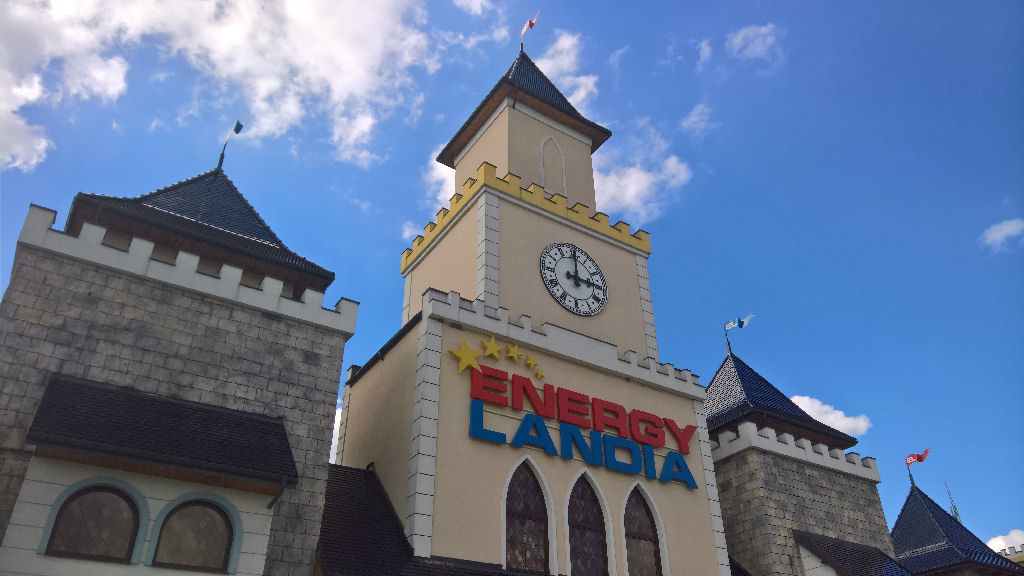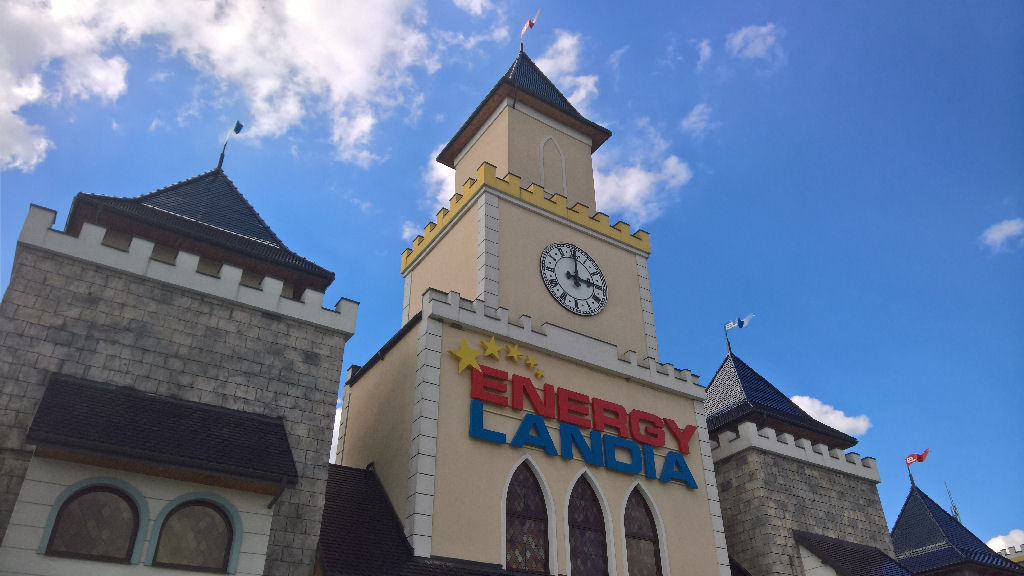 Almost exactly a year after the opening date, we managed to visit the park and this attraction for the first time, amidst all the chaos of ever changing travel restrictions. I'm beyond glad that the trip all came together in that way as, nearly one year on again, Zadra remains the most standout rollercoaster to impact my life over such an extended period of inactivity. It still seems the best I can do with this hobby right now is to relive these experiences through writing, so let's do just that.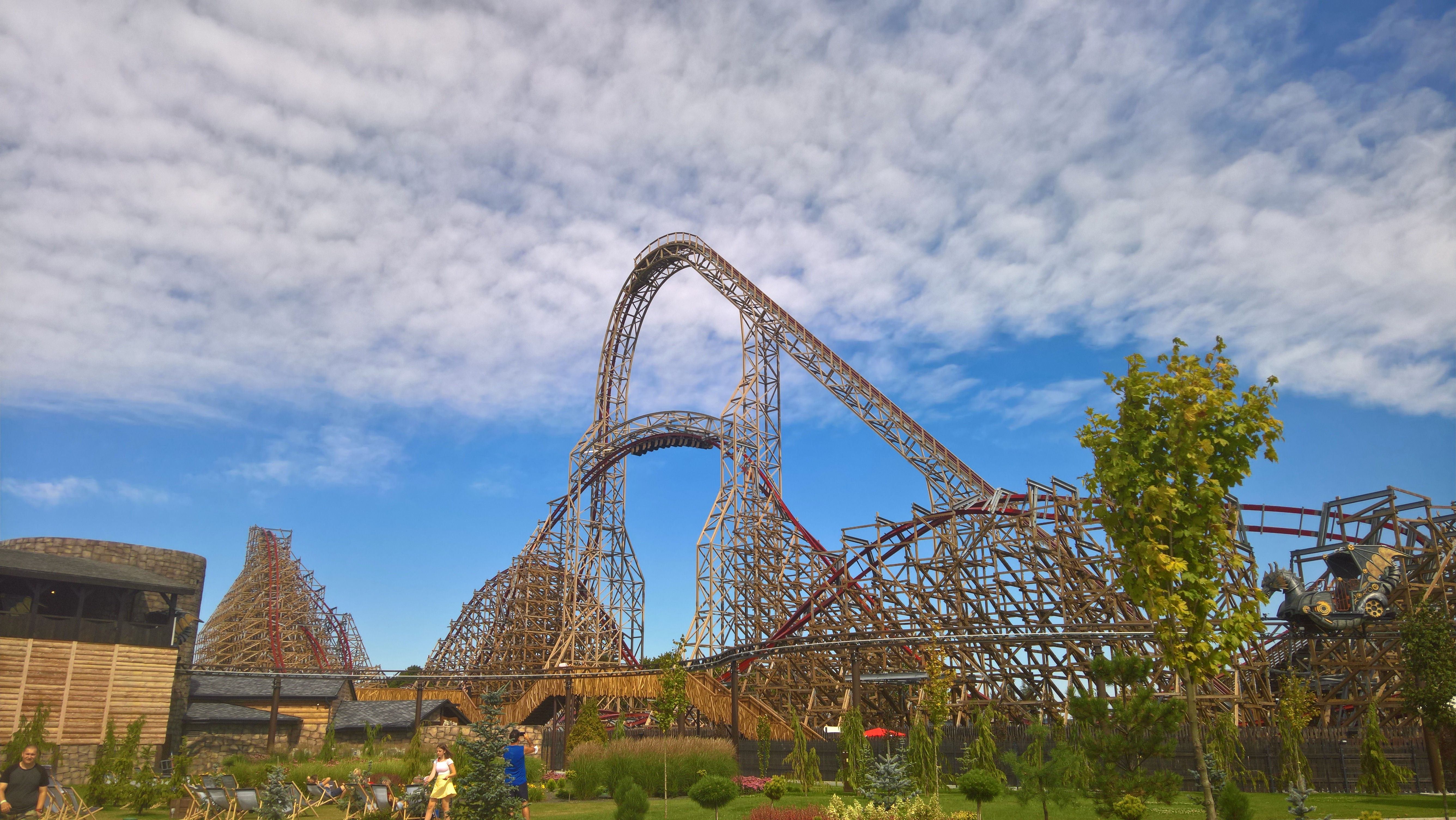 The sheer scale of this park becomes immediately noticeable if you happen to be heading towards Zadra first thing in the morning. The ride forms part of a significant expansion called Dragon Zone which sits at the far end of the park, beyond a road that must be crossed via a tunnel and, after much walking, guests are rewarded with quite the sight once they emerge from here.
The area itself has a pleasant, mythological feel to it which, while fairly standard for a good number of theme parks (in Europe in particular), creates a pleasant contrast against the more funfair feel of the earlier secions of the park.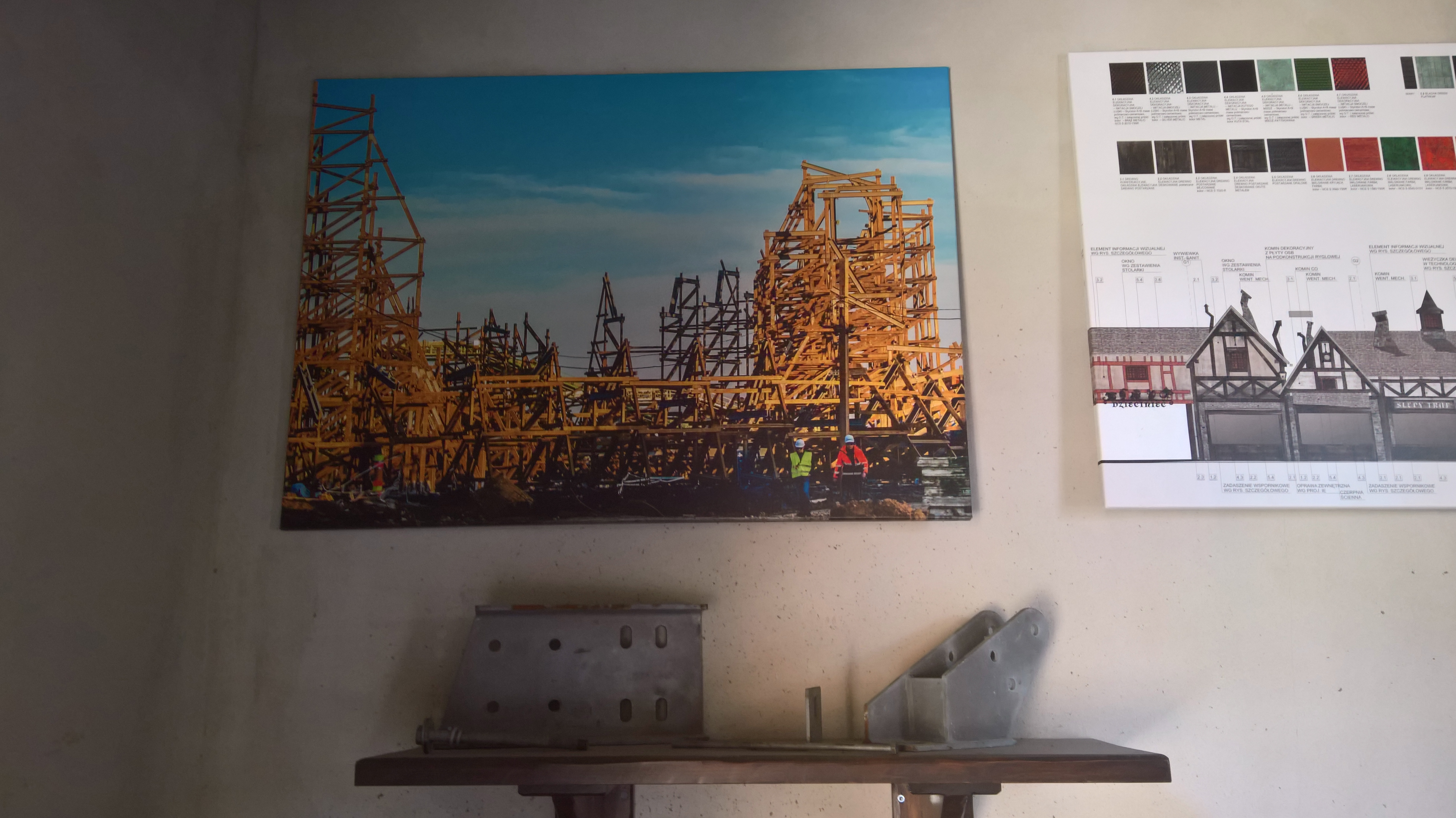 The exercise doesn't end just yet. Zadra quickly became notorious during opening year for having one of the most exhaustingly long queues to walk through, every single time you fancied a lap, regardless of crowding. Feedback was apparently taken on board and ways were found to shorten it for the following season and though it remains quite the trek, it provides ample oppotunity to admire the features of the ride from up close, which can never be a bad thing. There is one small detail that could easily be missed, just inside the entrance archway – this little shrine to the construction of the ride, a bonus feature that's always nice to see.
After dealing with a slightly overcomplicated batching system comprised of three lines, turnstiles and TV countdowns, guests are penned in behind a closed door to the station in anticipation of the moments to come.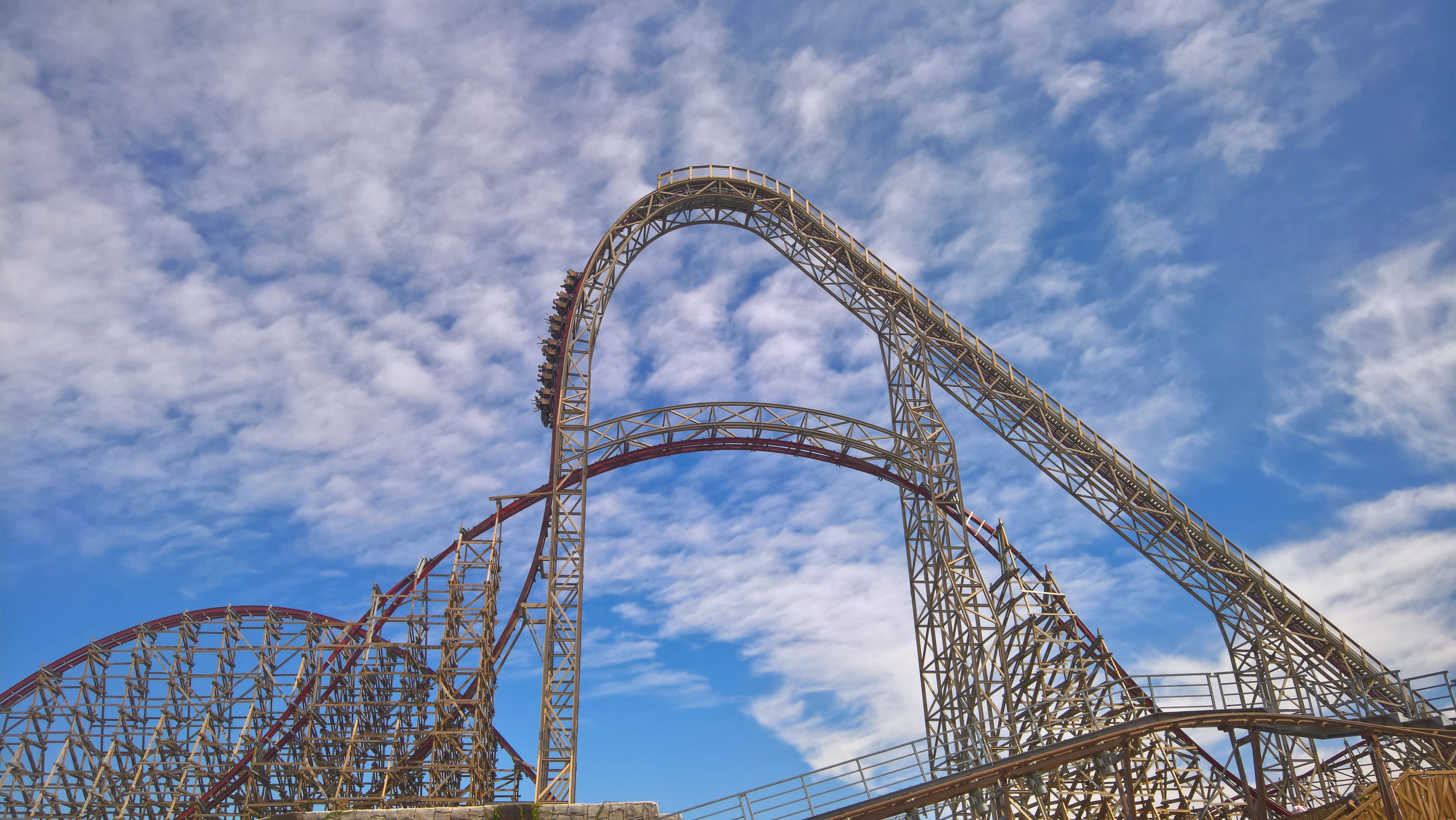 A 206ft climb provides riders with amazing views out over the twisted yet refined mass of steel and wood that lies in front of them. This style of airtime-laden almost-vertical first drop has become standard fare for the manufacturer over the years and they've become almost too good at it, to the point at which we expect perfection at all times. For Zadra it provides a powerful plummeting sensation, particularly in the back row of course, feeling every bit of that 200ft as you race towards the ground and into the chaos that ensues. In particular this drop is nicely framed by two parallel sections of coaster track on either side, so that you really get that sense of diving 'into' the structure.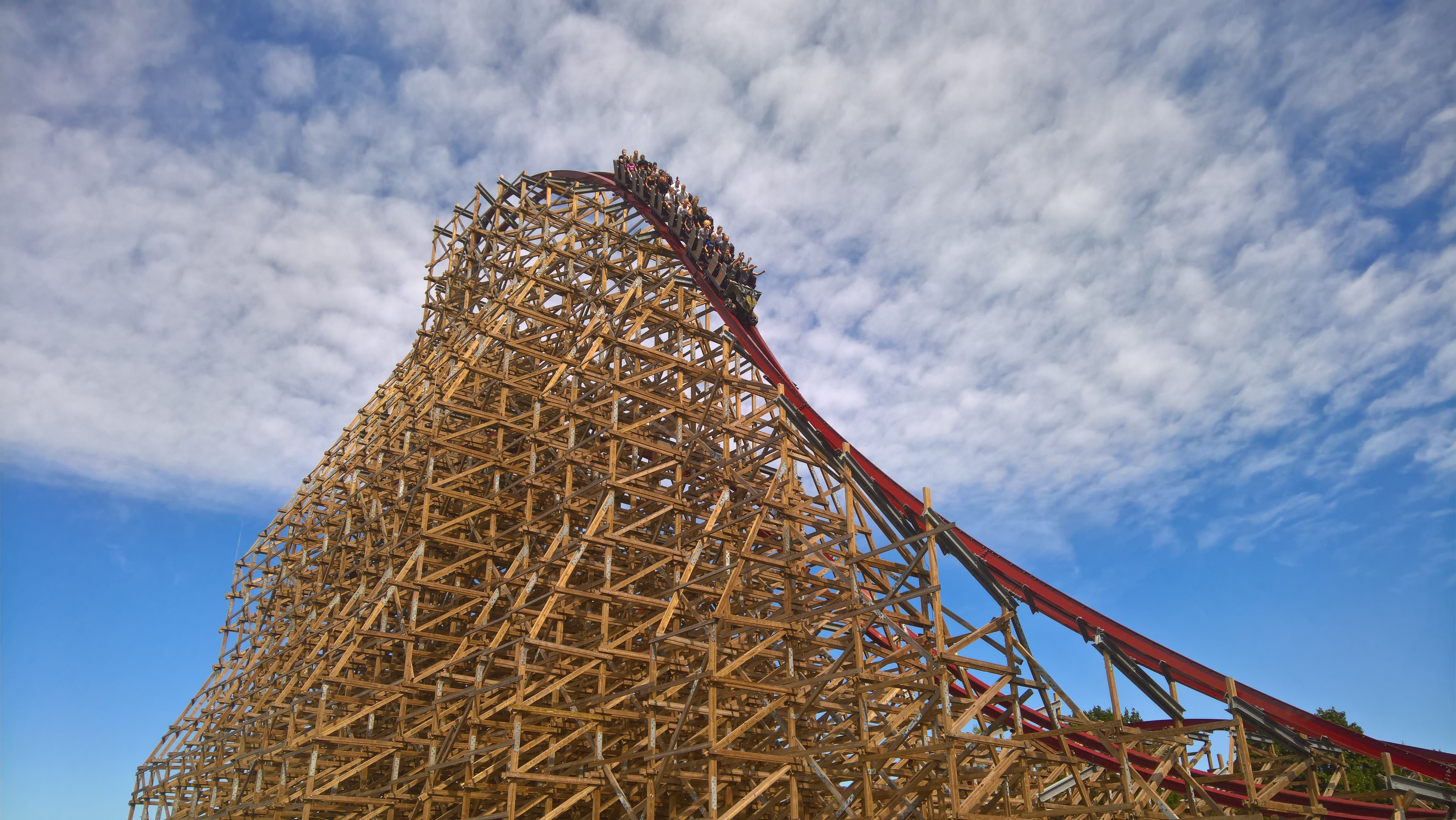 Another feature that is becoming quite common on this particular ride type is the miniature airtime bump found at the base of the pullout from the first drop, interrupting the usual flow. Zadra's version of this element also turns a few degrees to the right, tugging riders to the left of their seats in a satisfying speedy moment. The train then roars into this complicated mess of a turnaround which contains a fascinating mix of varying positive, lateral and negative forces. It twists first out to the right, upwards, left and back on itself and then, just as it crests the summit in anticipation of some powerful airtime, the track banks to the right again to throw an extra, out of control moment into proceedings.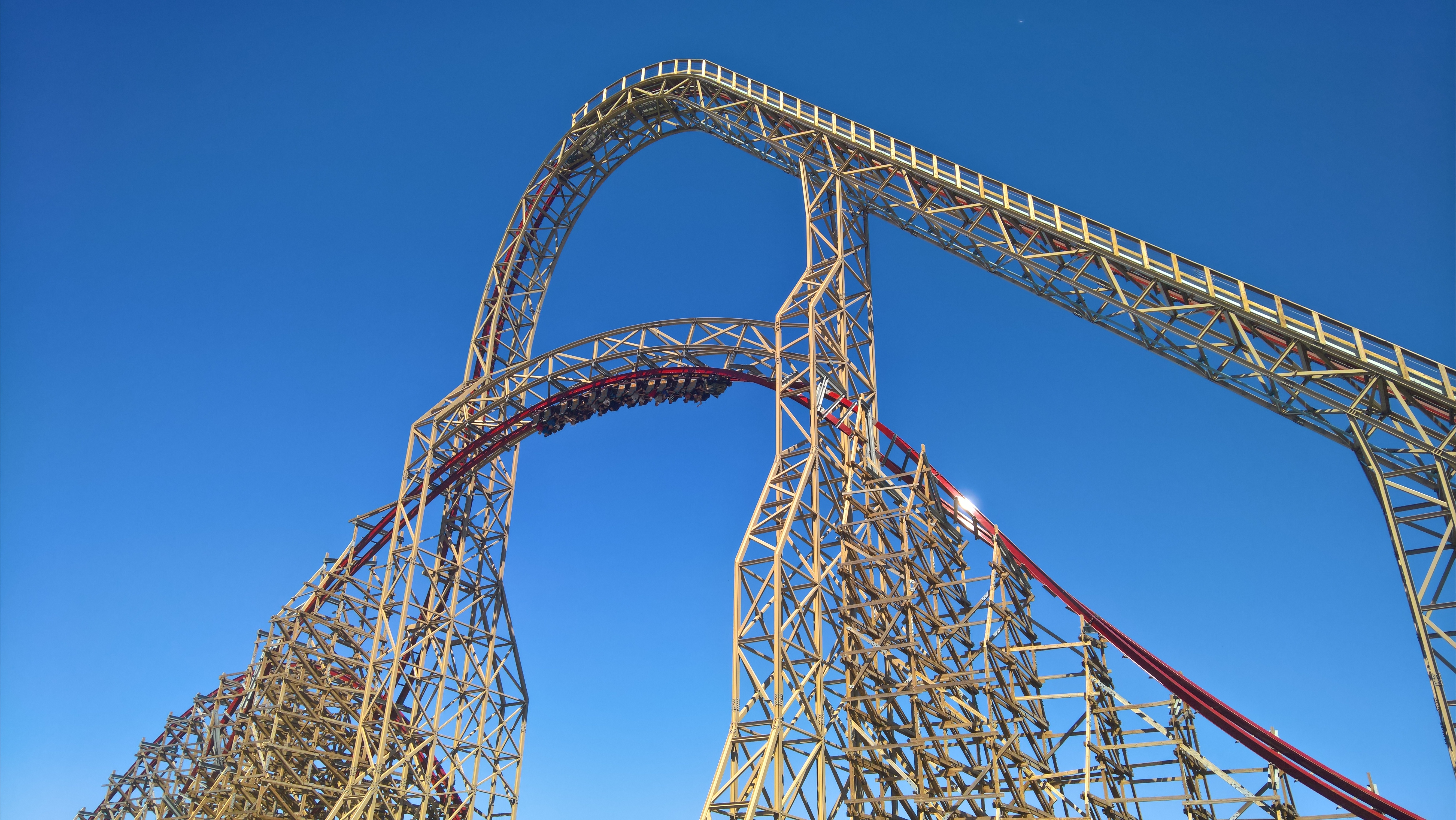 Even during that descent the track feels that it has to adjust itself a couple more times, compensating again to the left and then lining up alongside that first drop moment in order to enter that signature stall, beautifully situated beneath the lift hill.
This type of element is becoming increasingly popular and rightly so, because it brings new meaning to what coaster inversions are all about. The amount of time spent upside down is unparalleled when compared to the old fashioned vertical loops and corkscrews familiar to us throughout the history of steel rollercoasters and yet, due to the 'Zero-G' design, you don't feel the effects of this at all – elegantly floating through the air with the world inverted around you, both slightly in and slightly out of your seat.
It is of course a masterpiece we've seen several times now already and yet Zadra managed to throw a new sensation into the mix for me just upon the exit of this element where, in the back row, there's a little extra downwards lurch that gives some weird but welcome airtime.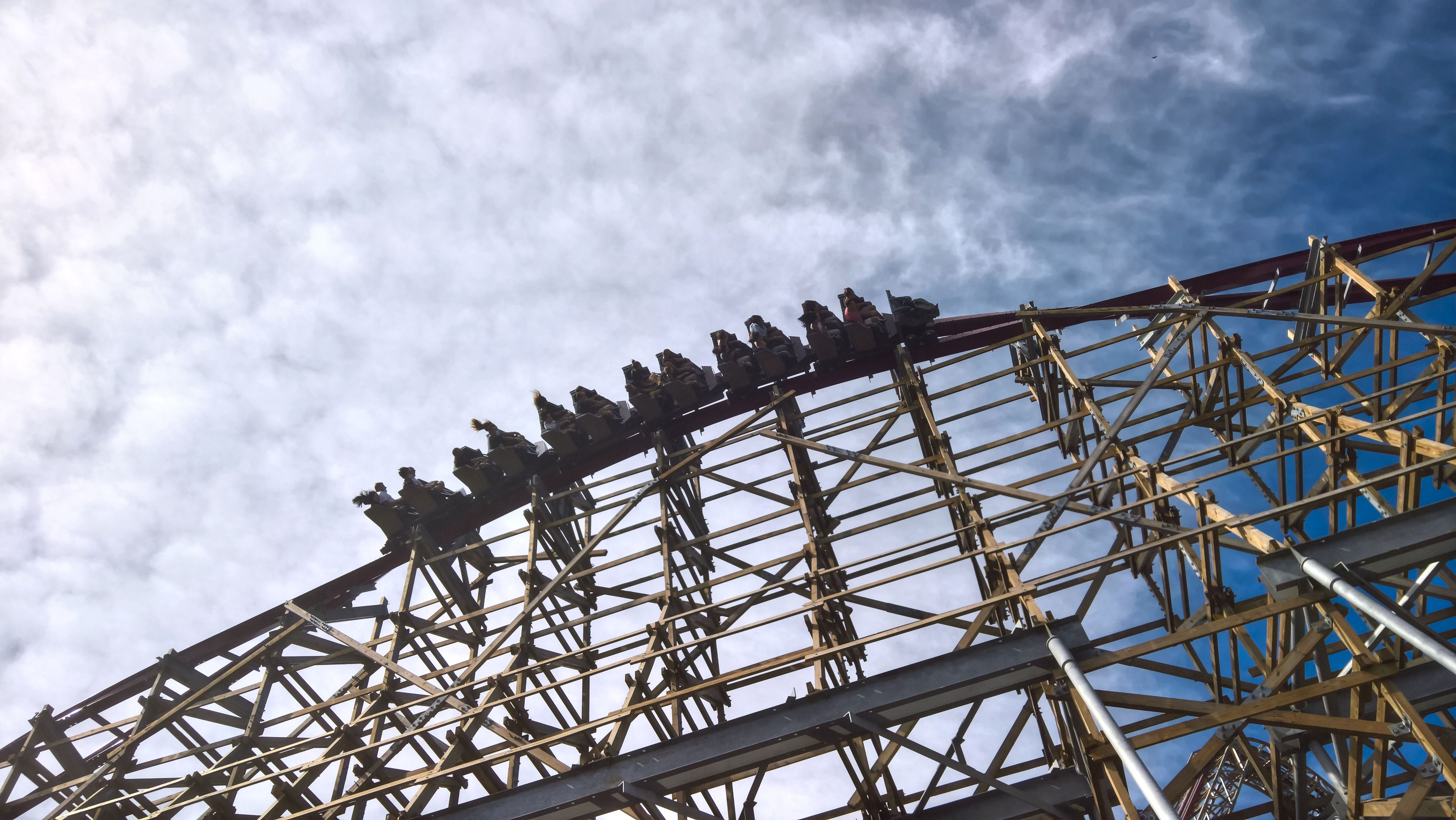 After racing towards the ground again, it's up into this outwardly banked turnaround which, while visually stunning, may well have been the least impactful part of the ride experience for me. I don't really associate the moment with any particular sensation, it's one that feels so well made that it just sort of 'happens' around you, though I do of course greatly appreciate all of these innovative methods of changing direction, particularly when looking back on certain corners you'd find on thrill rides of the past.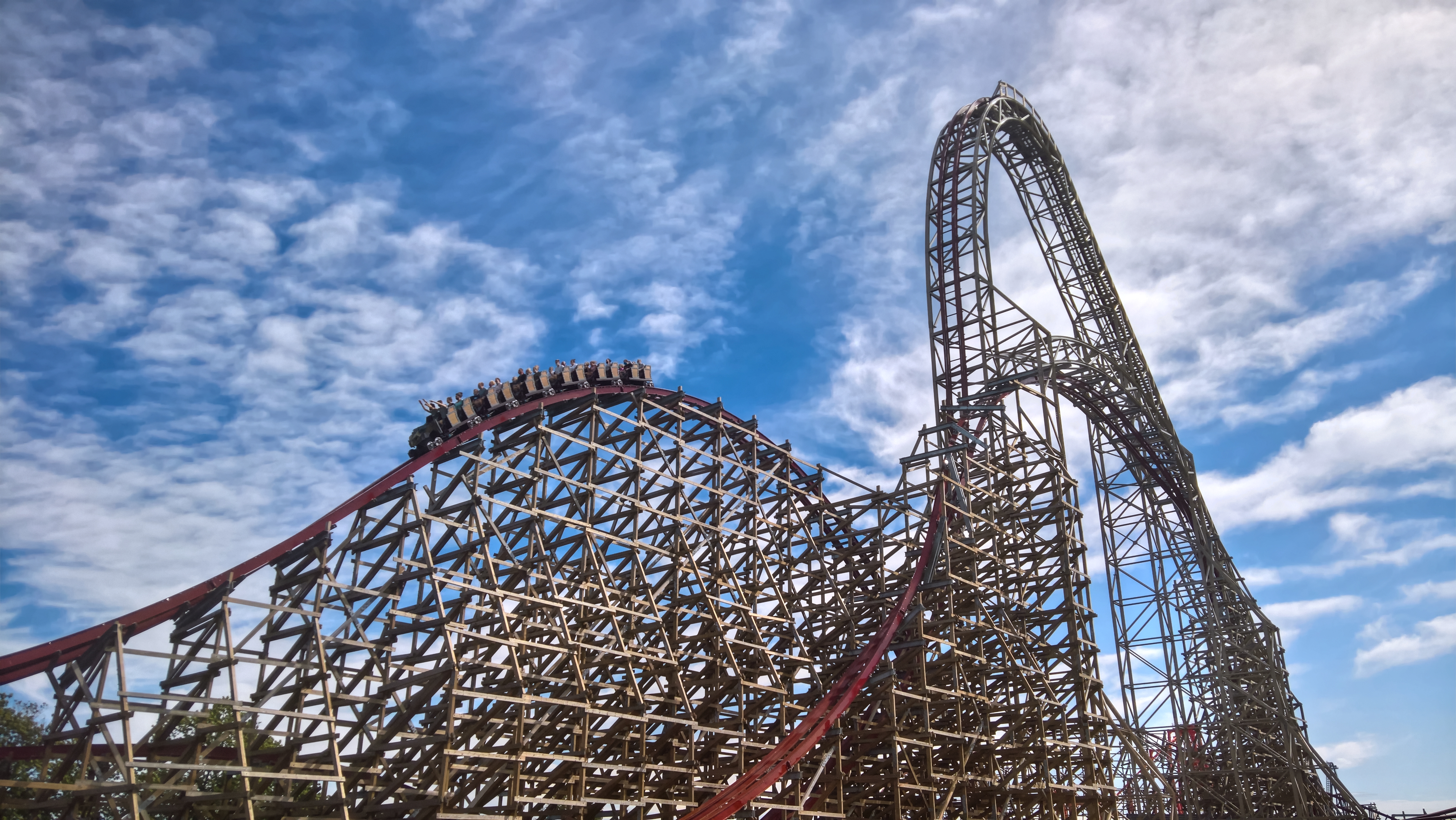 Fear not, this moment of relative quiet is succeeded by a fast sequence of twists into one of the most powerful airtime moments in the business. This huge camelback was the standout element of the ride for me, with an insane level of pull over the crest, most reminiscent of a single giant version of those perfect back to back moments on Twisted Timbers (and not just in colour).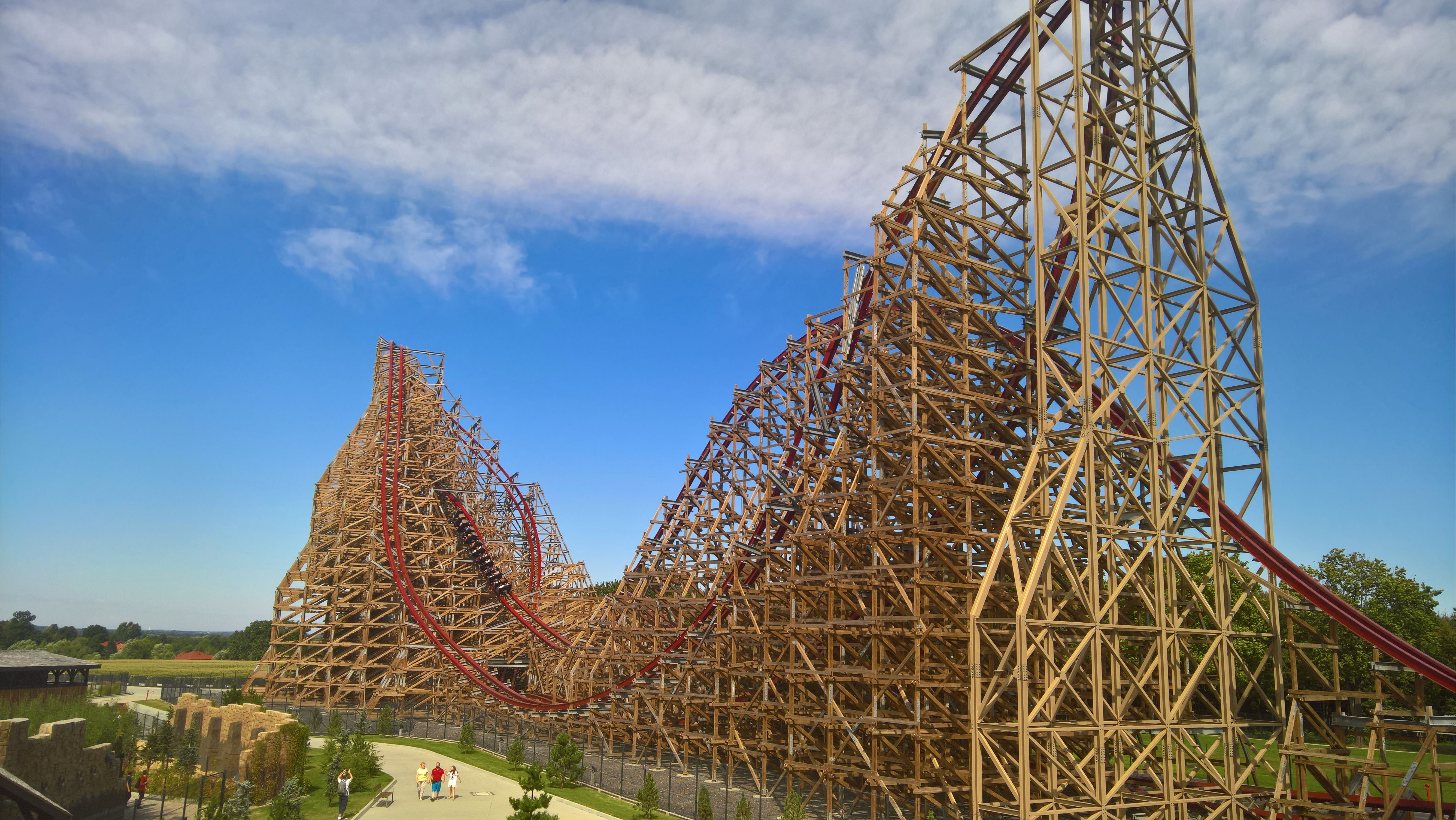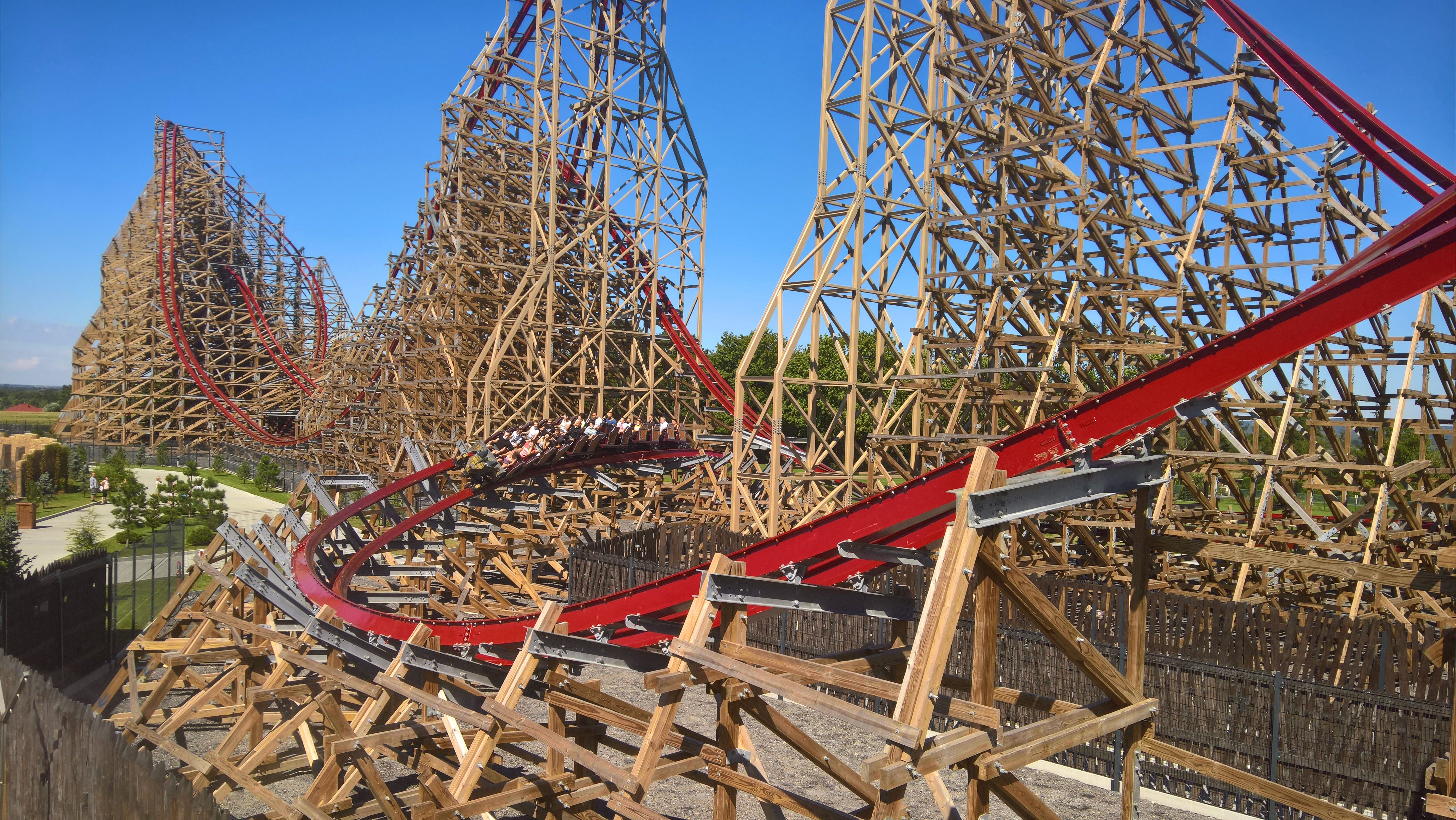 Drawing perhaps on inspiration from another RMC classic, Lightning Rod, this return trip is punctuated by a rapid succession of downwards airtime elements as the pace ever increases and hits harder and faster. Two punchy moments in a double down lead into this vicious twisted hill that really throws riders from one side to the other in a welcome return to the type of out of control forces that set this sort of ride apart for me.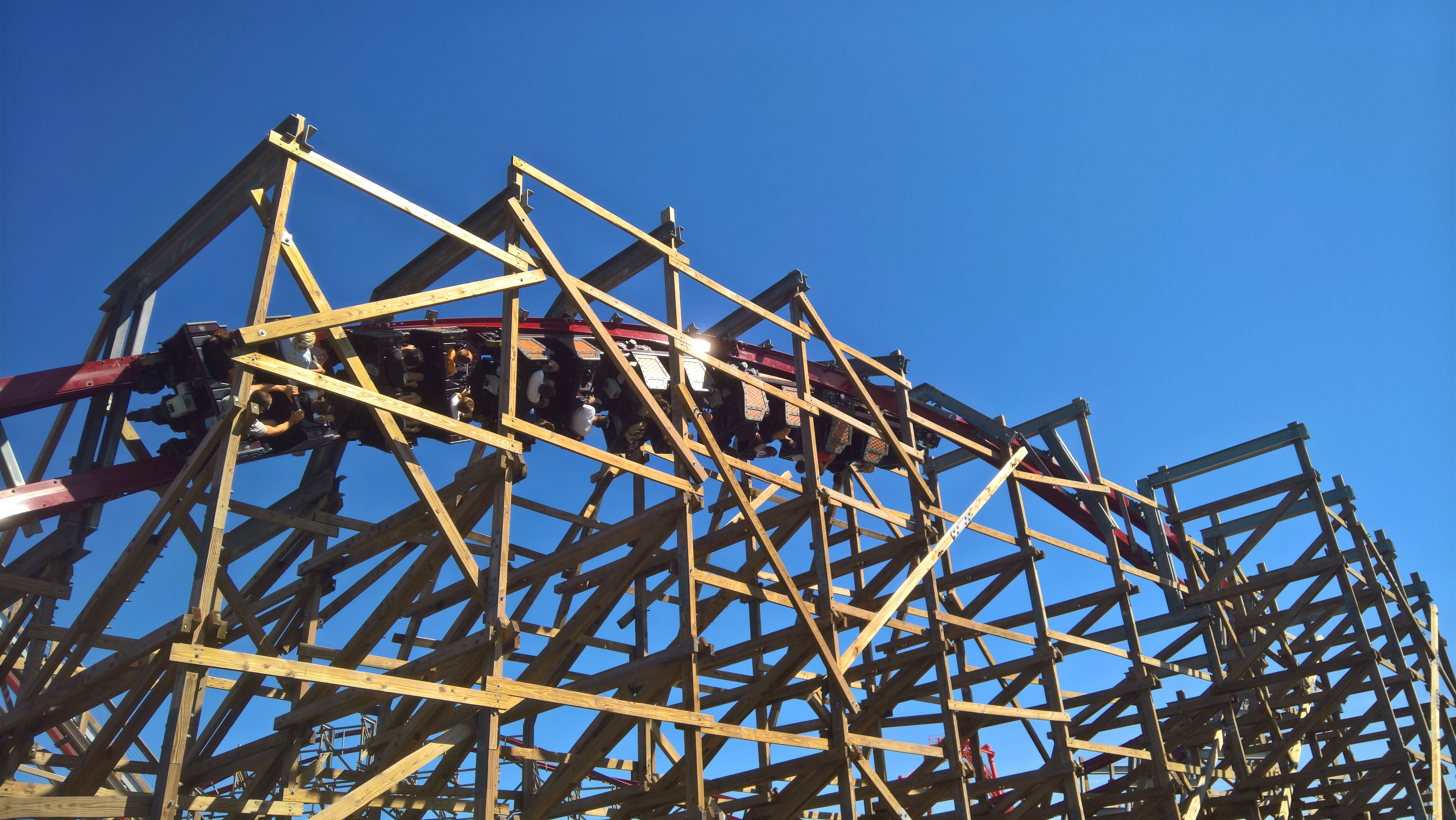 With more than enough momentum for one more moment of insanity, a third and final Zero-G inversion takes the train into the closing turn and brake run at an impressive speed. One thing that particularly stands out about Zadra is it's height to length ratio and the way that it simply blasts through the layout with a very high average speed. This feeling is really accentuated as you tear into those final brakes with your stomach essentially being wrapped around the restraint under such intense stopping force, which is just fantastic.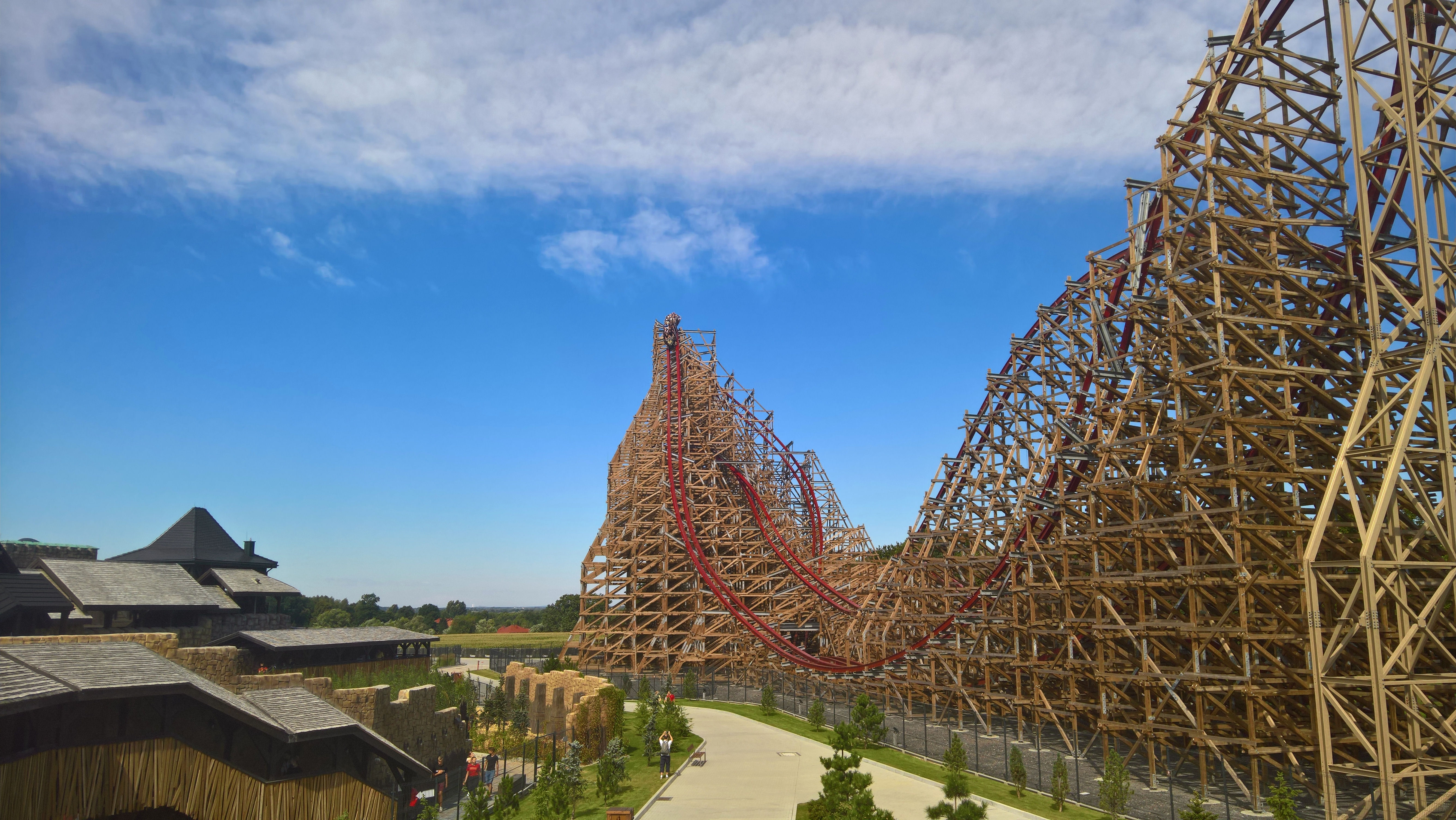 So, in case it wasn't clear, I absolutely adored Zadra. It's got that little bit of everything I look for in a ride of this nature. A strong variety of forces, incredible individual moments, something old, something new. A complete package of a world class coaster experience. We spent two full days on park and tried to rack up as many laps as possible, along with fellow headline attraction Hyperion, closing out the second day with an especially memorable pseudo night-ride that was simply sublime. It was also deeply unpleasant, as the low light level brought all the insects out to play and riders were peppered with millions of tiny bugs, many of which found their way under our eyelids after being hit at ~70Mph. You just know a ride is that good when you can brush off any such adversity and say 'it was totaly worth it.'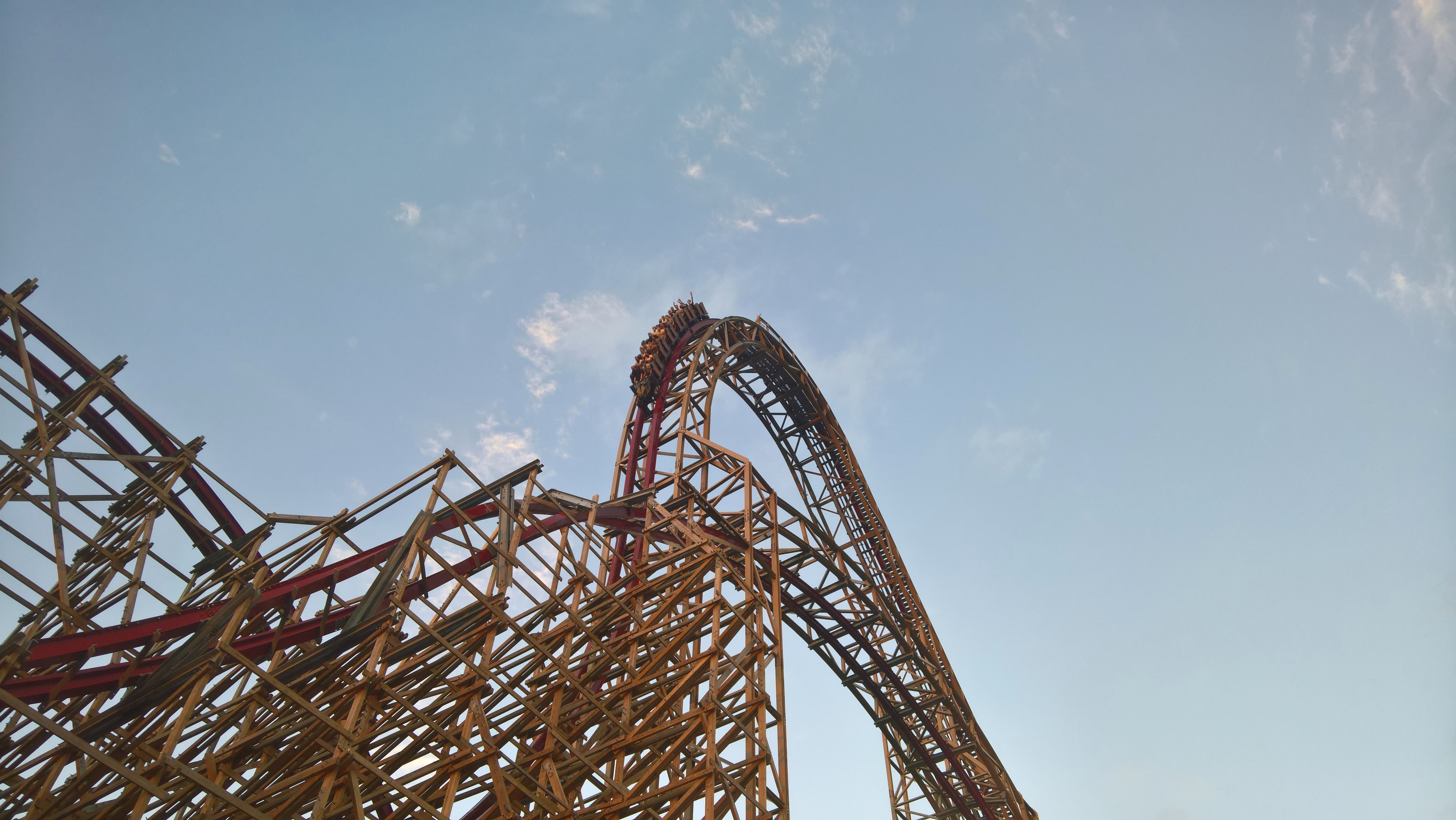 As for how it stacks up against the rest of the world, after much deliberation on the day I settled on it being my 3rd favourite RMC so far, a list that no doubt will need a critical update once I get a few more under my belt. While spectacular in almost every way, it just doesn't have that thigh-crushing intensity I associate with my absolute best and though there are a fair few tasty airtime moments, I feel like just a couple more would have suited my personal palate.
Upon the inevitable analysis after returning back home Zadra came as close as you can get to being a 'top ten ride' without actually being one, yet I'm sure it would easily be for almost anyone else.
Score Card